"They say, 'love at first sight,' which we know isn't always the case. For me I didn't really like Stephen when I 'met' him. Actually, we didn't really ever officially meet. He was on the football team at the college we both attended, and I worked with the football team as an athletic training student. It was during my time in college that my life would change forever. This is where I met Stephen, he was a middle linebacker and team captain with the biggest personality you've ever experienced!
He was the typical 'D' personality type, very direct and decisive, and I was very quiet and shy. He started picking on me when I would see him on campus and on the practice field. As our junior year football season progressed, he stopped picking on me (mainly because my friend told him that if he liked me, he should probably not pick on me) and I started to notice that he was a pretty funny and likable guy. We ended up going out with a group of our mutual friends one night. I could tell at that point that he liked me. He tried to hook his pinky finger with mine on the way back to campus, but I kept talking with my hands, so he kept missing. He ended up just swiping his pinky across my knee, which in hindsight was comical. I was pretty sure this was where he was trying to 'make a move.' After that we often joked he had a pretty powerful pinky.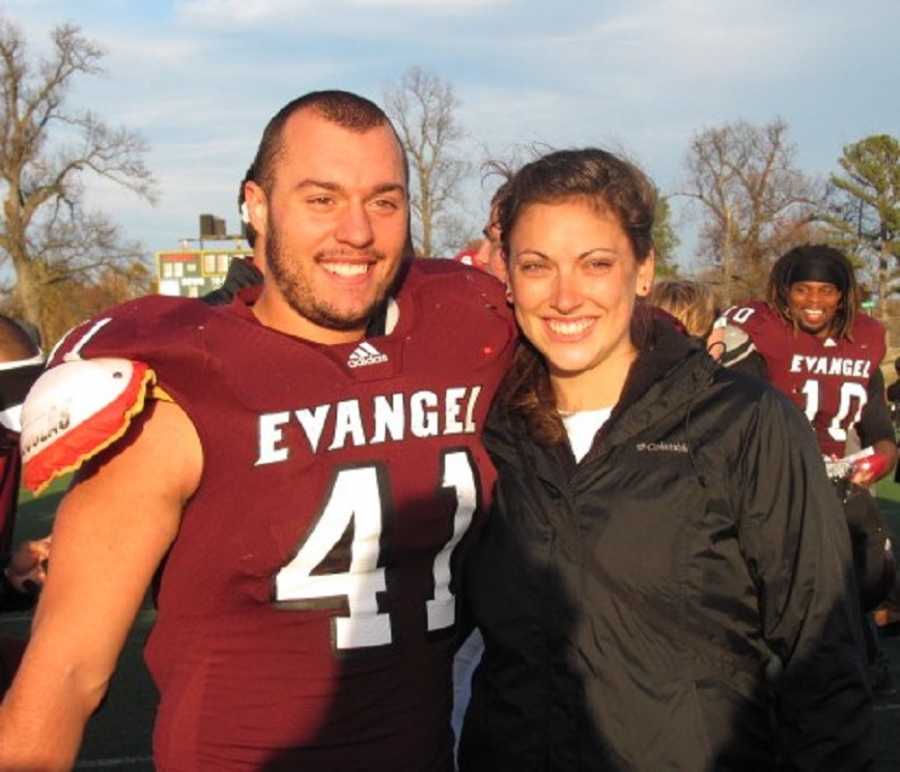 When I got back to my room that night, I literally could not catch my breath. There was something about that night – I just knew I was going to marry him. It's such a hard feeling to explain but I just knew. We went on a study date later that week but instead of studying, we ended up talking the whole time about our equal love for horses. It was then, of course, that I learned how genuine his faith in our Lord was. That's something I wanted to be sure was genuine and not just talk to impress. From that night on we did just about everything together. We were practically inseparable.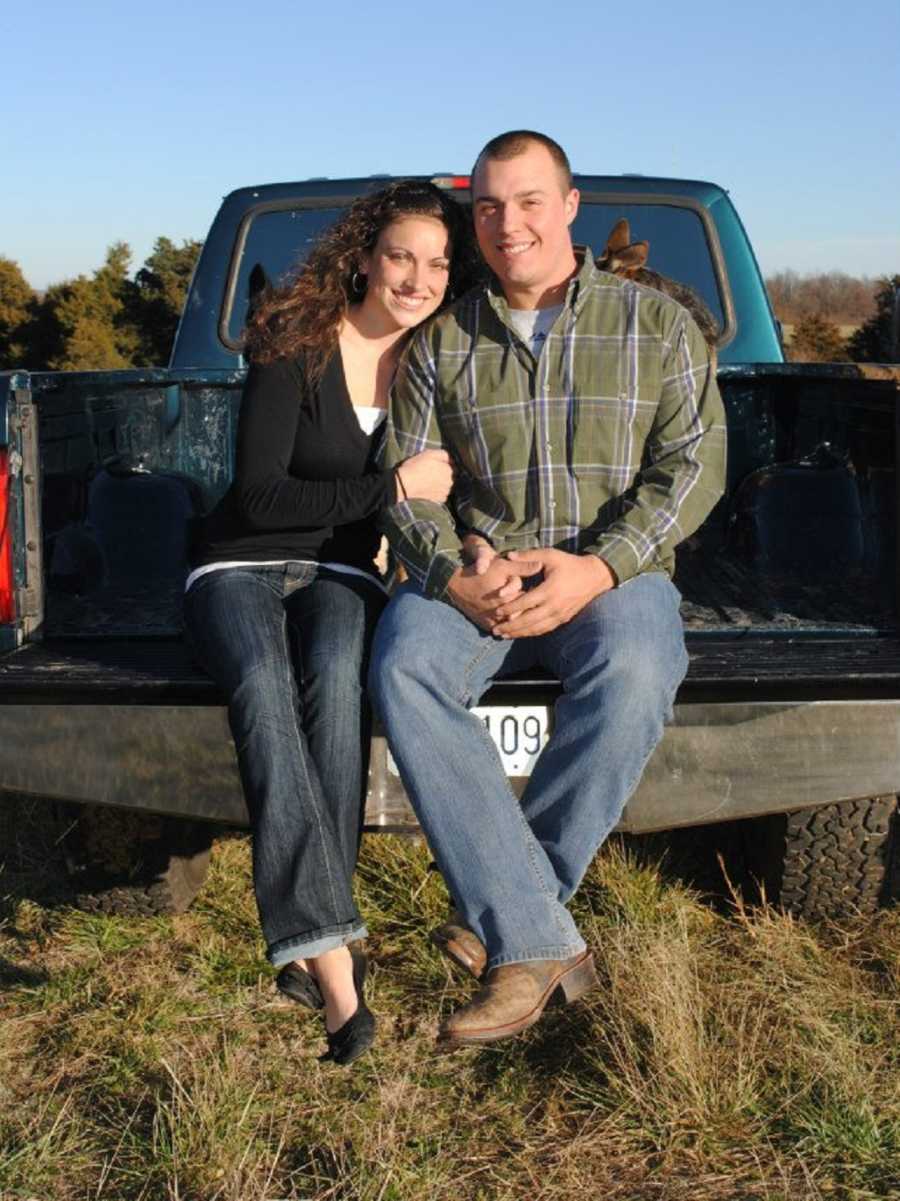 One night shortly after we had gotten engaged, he called me and was talking to me about some different carrier avenues he was thinking about. 'Jill, leading the youth group was not something I ever wanted to do or saw myself doing, but I've been thinking about it and talking to my Dad about it. I just wanted to see what your thoughts about it were. Would you be okay if I took this position instead of working for the school?' I was happy to hear he was thinking about a position in ministry: 'That's an awesome opportunity, I just want to make sure you feel that this is something God is calling you to? Because I really believe that ministry is a calling, not just a job.' He assured me that he indeed felt God leading him to take this position. He officially became the youth pastor at his Dad's church shortly after, and I joined him. Our lives were devoted to serving the Lord together, and there was absolutely no doubt that Stephen was called to work in the youth ministry at our church. He just had a unique way of building relationships with them where they respected him and looked up to him. It truly was an awesome thing to watch unfold.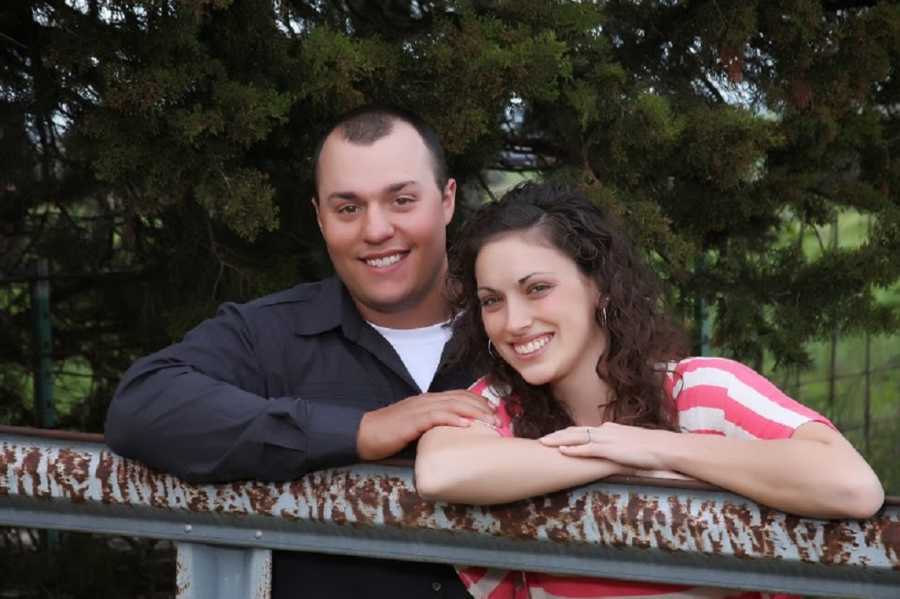 We were finally married on June 15, 2013, and it was the happiest day of my entire life. I had been given the best gift God could have ever given me. He blessed me with the most amazing and perfect husband who was everything I ever wanted and so much more.
We began our lives together as newlyweds building our small farm complete with horses, cows, and dogs. Our life together was perfect. I couldn't imagine my life any other way. It was all I ever dreamed of. Stephen and I often marveled at God's perfection in the way He created us both so perfectly for each other and orchestrated us to meet when we grew up halfway across the country from each other. We balanced each other out so perfectly. He was strong, and so protective of me. I always felt so safe with him. Don't get me wrong, we had our moments just like any other couple. But we grew stronger as a couple because of them. We continued doing life together and building both on our relationship and our farm.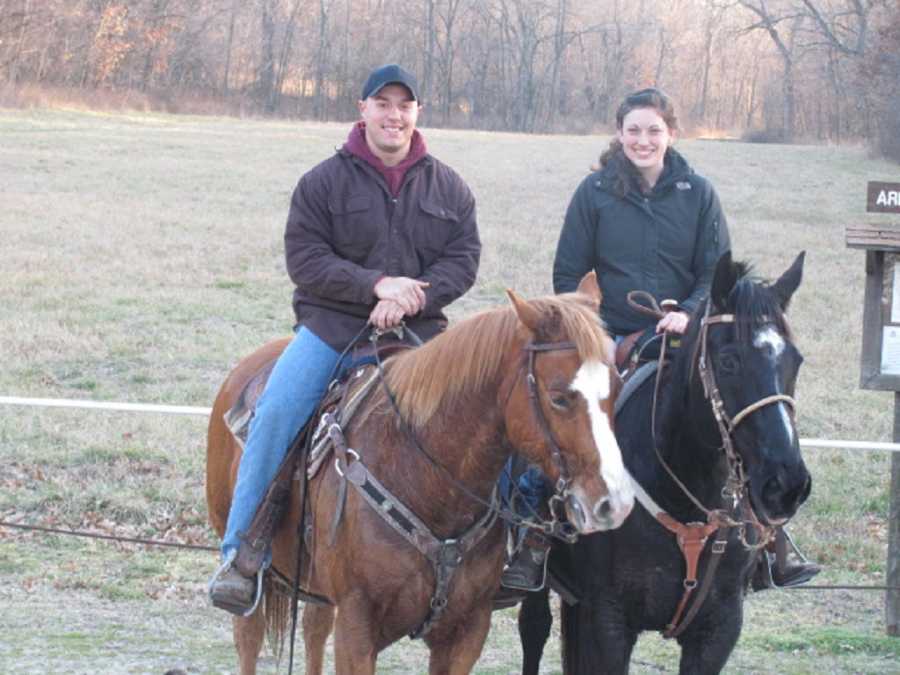 Stephen loved working out daily. He often woke up at 4:30 a.m. to ensure he was able to get everything done before work. The day before we were supposed to leave to visit my family back east for Christmas was just like most mornings. Stephen got up at 4:30 a.m., worked out, and then came home to do chores before getting cleaned up for the day. He had to haul some animals around that morning to get everything ready for our trip. I was working in the next big town over, which was roughly a 40-minute drive from our house. I got a call from my father-in-law telling me with panic in his voice, 'Jill!! You need to come to the house. Stephen ISN'T BREATHING!!' And then he hung up. I was taken aback at first, I had just seen Stephen and he was fine, this had to be wrong. I tried calling back but had to call a few times before he answered again, but I could tell it was for real. I immediately left work and drove fast enough to make it to the house in 10 minutes. The whole time I was speeding home I was crying out to God, 'GOD you HAVE TO HEAR me!!! I come before you right now and I'm reminding you that you say in your word that you will give those who are faithful to you the desires of their hearts. God I am ASKING you for the ONLY desire of my heart in this life, and that is to heal Stephen, and just let him be ok. I NEED him. We are faithful tithers and I am holding on to YOUR promise that you will protect us. I'm proclaiming in the name of JESUS that my husband will be fine, and this will be a miracle which Your name and Your name alone will be glorified in this all! I am claiming a miracle to happen, and I am BELIEVING, and I am TRUSTING in you, Thank you in Jesus' name…' I prayed as boldly as I knew how, and I became anticipant of a miracle.
Unfortunately, sometimes God says 'no.' The morning of December 20th, 2016, will forever be etched into my memory. It was single handedly the worst day of my entire life. My husband, Stephen, was only 26 years old. He passed away so unexpectedly from two heart conditions that we were completely unaware he had. Dilated Cardiomyopathy and Cardiac Arrythmia. One of the symptoms of Dilated Cardiomyopathy, which is the ONLY symptom we had, is fatality. To make matters worse, this all happened on his sister's birthday, three days before my birthday, five days before Christmas, and 10 days before his youngest sister's birthday. To say that Christmastime has become my least favorite time of the year is an understatement.
The second the doctor told me 'Stephen didn't make it,' it devastated me beyond words. I remember, it seemed like my brother-in-law was standing next to me to be that strong person for me to lean on if the news we were about to receive wasn't what we were hoping for; It was true, and without a second hesitation he wrapped his strong arms around me and just held me as I screamed for who knows how long. My best friend, Nancy, was also there with the family and I remember looking up at her in the middle of screaming, saying, 'I need Stephen,' with bewilderment in my eyes. I can't erase the look that was on her face. I was at my uttermost lowest point in life. The unexpected and unknown. I was scared and I didn't know what to expect from that point on. After all, my whole life was supposed to have been secured with Stephen. He was my absolute everything. My rock, my shelter, my dreams, my past, present, and future, my financial stability, my confidant, my strength, my best friend, my home.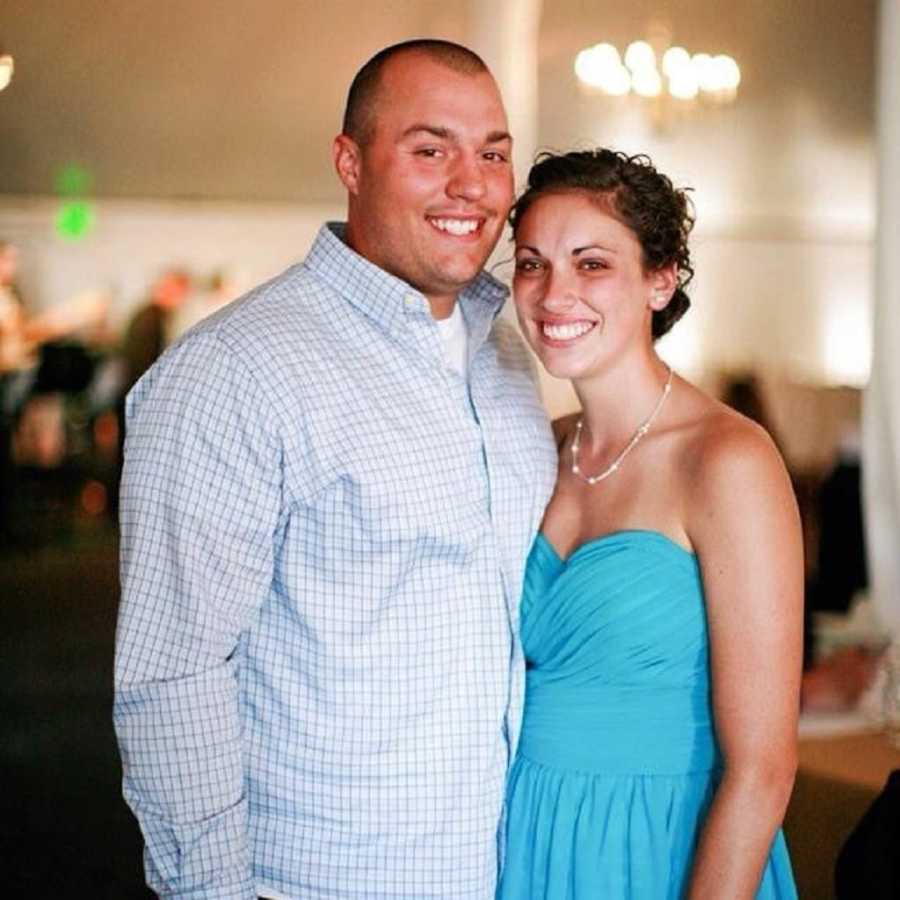 I never could have fathomed this would have happened. We were happy, life was beautiful, and it was going exactly the way it was supposed to be going. Why would I even think this type of tragedy would even happen? Stephen wasn't sick, there were no warning signs, and no accidents. We were faithful to God in every area of our lives. We were obeying His commands, we were faithful in serving Him, we were faithful tithers just like any Christian is supposed to be. Tithing comes with a promise. A promise which I felt was shattered the moment my life turned upside down. A promise which I didn't know if I could trust God anymore. How could He allow something like this to happen? To us? To me? How could my God abandon me?
I have come to realize over these last few years that God never abandoned me in my greatest storm. He was literally carrying me through. He still is and always will. He never left my side, and He never will. I have gotten to where I can smile and laugh again. That is something I was positive I would never be able to do again. That is a miracle in and of itself and a true testament of the deep love of God.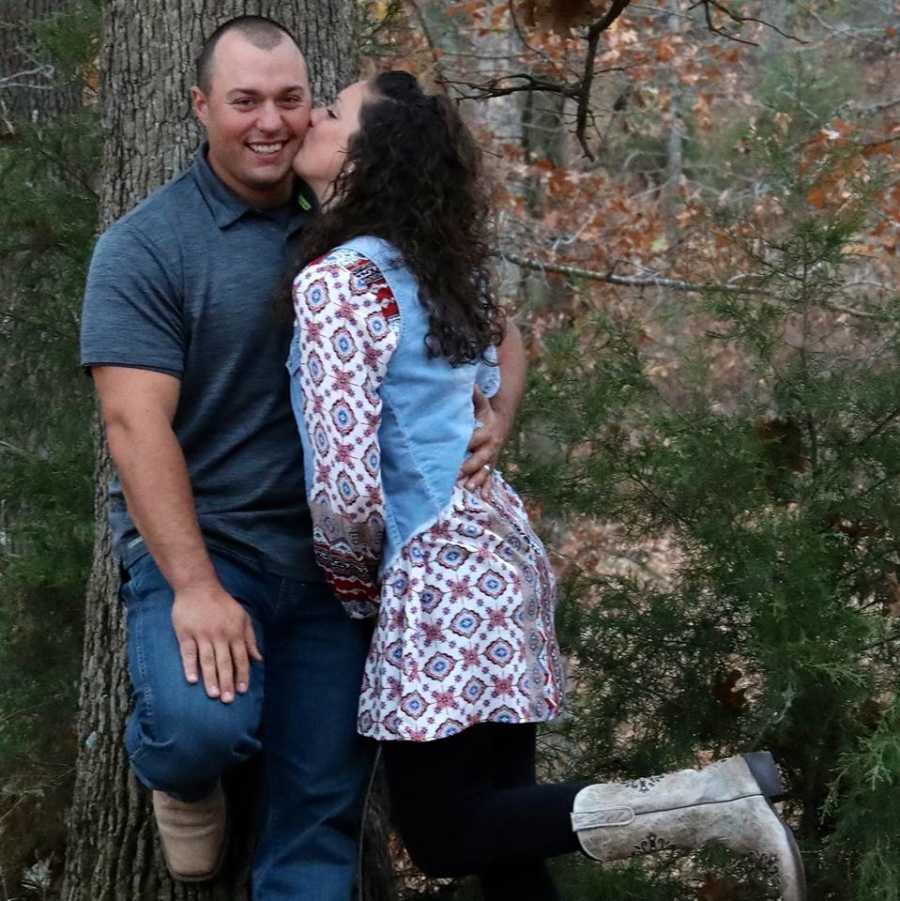 My entire earthly identity has been altered and my life may not be playing out the way I expected it to, but nothing that happened took God by surprise. Although it feels like it, Stephen was not stolen from me. He was here on this earth for the exact number of days that God created him to be here. As hard as it has been to accept the loss of my cherished husband, I know that while he was here on this earth, he accomplished what he was here to accomplish. He fulfilled his purpose. Now, he is living out his eternal glory for all of eternity. I cannot wait for him to hold me in his arms again, only next time it will be in Heaven!
It took me quite a long time to come to grips with my new reality. I have come to a point now where I am okay with the here and now. I still wish it weren't true, but I am still here for a purpose. I truly hope God uses the story He has written out for my life to reach others who are going through similar situations in life, or who are facing adversities of any kind. Life is so unexpected but if we support one another, these storms seem to rough out a little more bearable."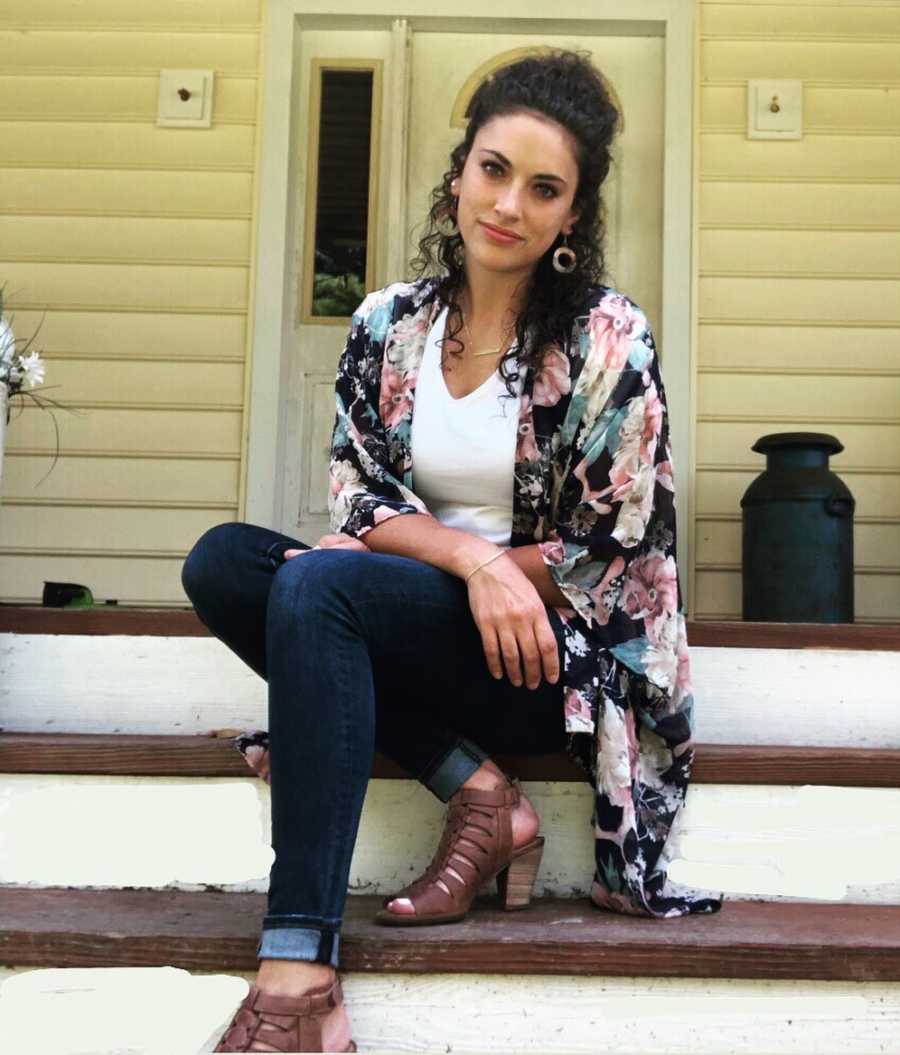 This story was submitted to Love What Matters by Jill Swillum of Rising Sun, Maryland. You can follow her journey on Instagram. Do you have a similar experience? We'd like to hear your important journey. Submit your own story here, and be sure to subscribe to our free email newsletter for our best stories.
Read more stories from those experiencing grief and loss:
'I can't see him like this, Mom. Take me home.' I laid my head on his chest, sobbing. 'Chase, I love you so much.': Wife's 'life altering' journey since husband suddenly died in his sleep
'Get me off speaker now!' She hangs up. 'We have to go, something happened.' I see ambulances at the river.': Woman loses husband in boating accident right after micropreemie daughter regains health, family 'starting to live again'
SHARE this story on Facebook to encourage others to cherish every moment and love what matters most.