"Just when I'd given it my all, poured myself into one last ditch effort to become a mother and failed, is when I gave in to the rising tide inside of me. It had started as nothing but a small ripple of a feeling, coming and going with a conversation or a smiling photograph of a waiting child. Still, I was navigating my paths and trying desperately to conceive a child by whatever means necessary. All the while, the ripple kept growing until it became a wave. Crashing over me, it tossed me into different waters entirely. For the first time I was gaining momentum, swimming toward every dream I'd ever dreamt: my children. I wish I could say adoption was always the course. It would sound more intended, but the truth is, it wasn't. At least not at first. And yet, it changed the life of our family and our little boy forever.
The wave that changed my path came in the form of a reprimand from the universe the night I terminated my second pregnancy. It was a tubal pregnancy threatening my life. As the ER doctor injected me with methotrexate (my final shot that ended a series of countless IVF shots), I grieved the loss of a baby who wasn't actually there. Emptiness swallowed me whole, and yet, even while I grieved, a feeling as comforting as it was firm told me to stop putting myself through this when there was a child out there who needed my love. It clicked like nothing else in my life has ever clicked, and suddenly we were running blindly into the pages of our adoption story. Our story began before my husband and I knew each other. It could not have been written without the sacrifices Jackson made at eighteen years old, when he went to live in the country of Albania. He served the people there for two years, learned the language, and fell in love with everything about Albania.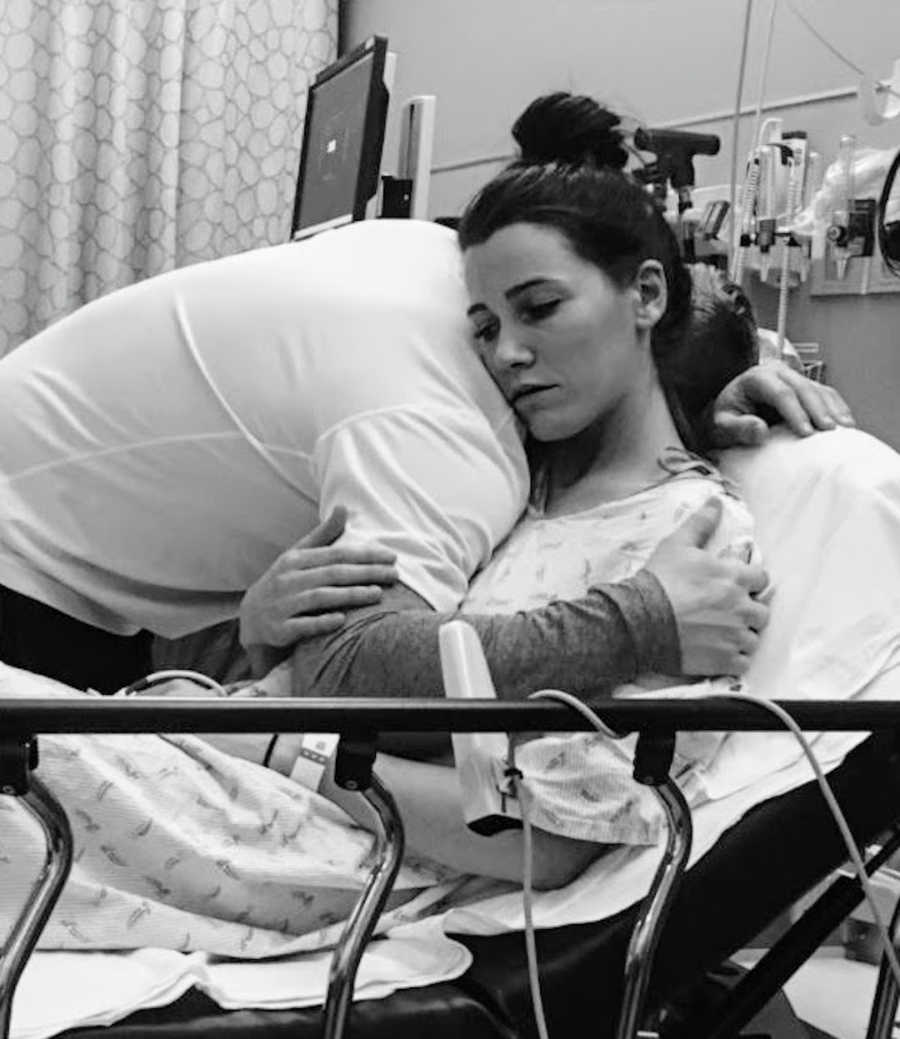 When we married we traveled there twice, visiting some of the same places where Jackson lived. One of those trips happened six months before we began our adoption paperwork. The trip was a last hurrah before we would start IVF treatments. Adoption was the last thing on my mind as I set into conception mode. However, I remember clearly looking out across the Adriatic Sea towards Albania as we crossed over to a Greek island, and feeling something like gravity pull my heart towards it. I had no inkling somewhere in that concrete-complicated city of Durres, a woman was seven months pregnant, carrying a piece of my heart and soul. IVF was as brutal as I imagined, only worse, because after two attempted pregnancies, we only had an ER bill to show for it. I was humbled, but not broken. Inside, I knew what I wanted to do.
Three years. This is what the adoption agency told us our wait would be to match with a child. My husband and I hung up the phone wearily after our first call with the only agency licensed to work with the Albanian Adoption Committee. I had given up for good on trying to conceive a child. Jackson and I were all-in on adoption. International adoption. We could have chosen another international program. There was China and Haiti that could promise us a child in months, but we were certain about Albania. I wanted my child to understand our love for the country they were born in. That week, I went out and bought a 3-ring binder and color-coded tabs. I labeled each tab and proudly 3-hole punched our first piece of signed paperwork into the front of our binder. My full-time job as an adoptive mama had officially started.
It was September 8th, the day after Jackson's birthday. He had already skidded out of our street parking on his way to work when the phone rang. As per my usual morning ritual, I was checking off what adoption items I could tackle for the day, and thought it was a nice coincidence it was Stephanie, our Albanian program advocate, calling me. She led with, 'I have an available child. Are you interested in seeing his picture?' His? A boy. Yes. Not even a hesitation. She continued, 'I'm sending an email now with his photo attached. He is ten months old, looks like such a sweetie, and his name is Arlo. For now, this is all of the info I have.' Heart pounding out of my chest, I asked her to repeat it all as I clumsily went to go open Stephanie's email to catch a glimpse of this boy who might be my future son. There. Two of the biggest brown eyes popped out at me and I fell to my knees. I knew better than to fall in love with a photo, and there was so much to discuss with Jackson, but I'd be lying if I didn't say my heart was already gone.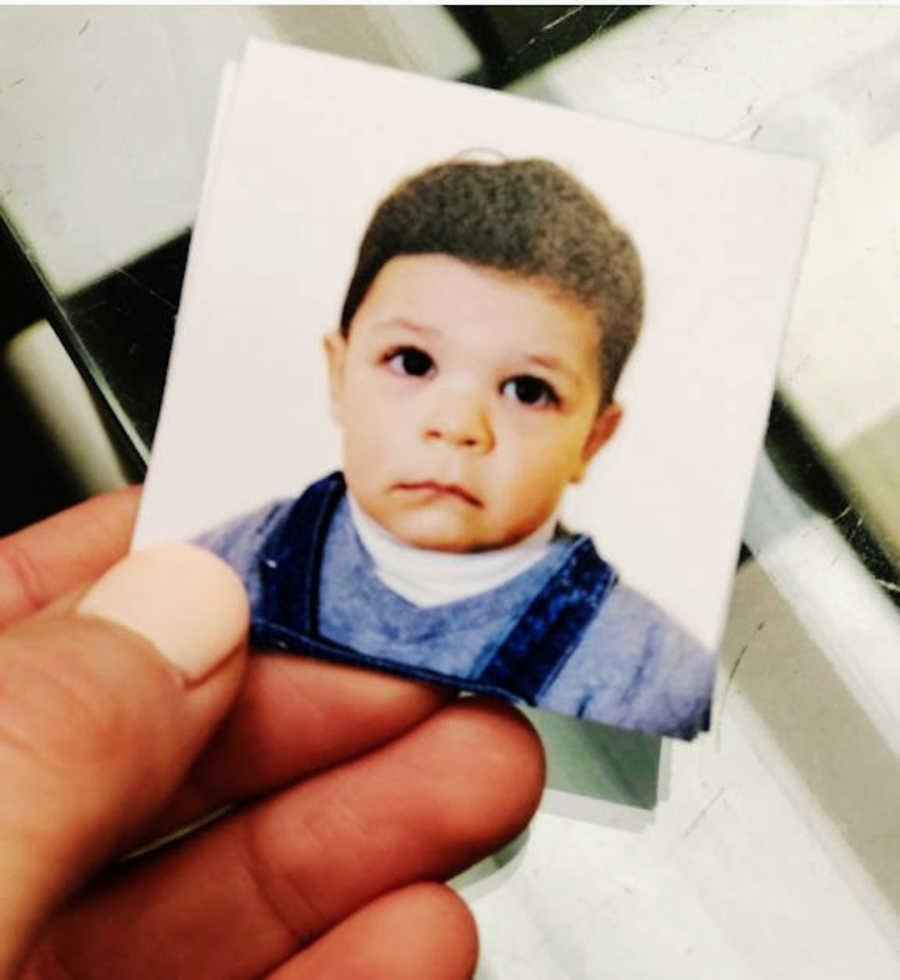 After a week of prayer, careful examination of his background, and court documentation, we ecstatically signed the paperwork to be matched with our son. Nearly six months later, I was walking up a winding road from where the bus had dropped me off. Careful to step over the pothole I had sunk my shoe into the day before, I put up my umbrella and walked the last half mile to a little yellow house on the outskirts of Tirana, Albania. I thanked the curly-haired woman who brought a little brown eyed, quiet boy into the room like she did everyday. 'Good morning, Arlo boy,' I'd say as we cautiously reacquainted ourselves with each other. So much had changed since the first day when they brought him in to meet us. Arlo had been carried in wide-eyed and with clenched fists the day we met. I remember how his weight felt awkward in my arms when they first handed him to me, and his whole body tightened in fear.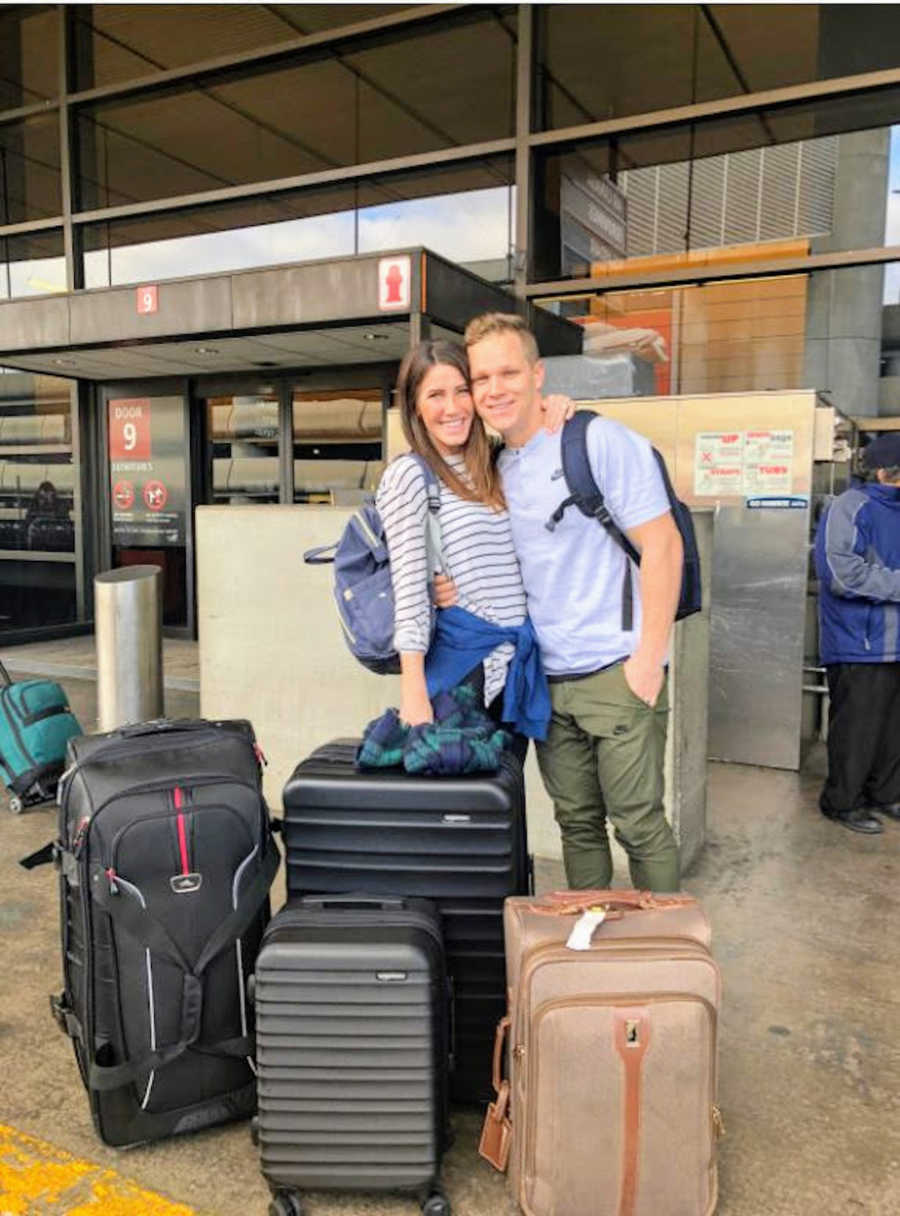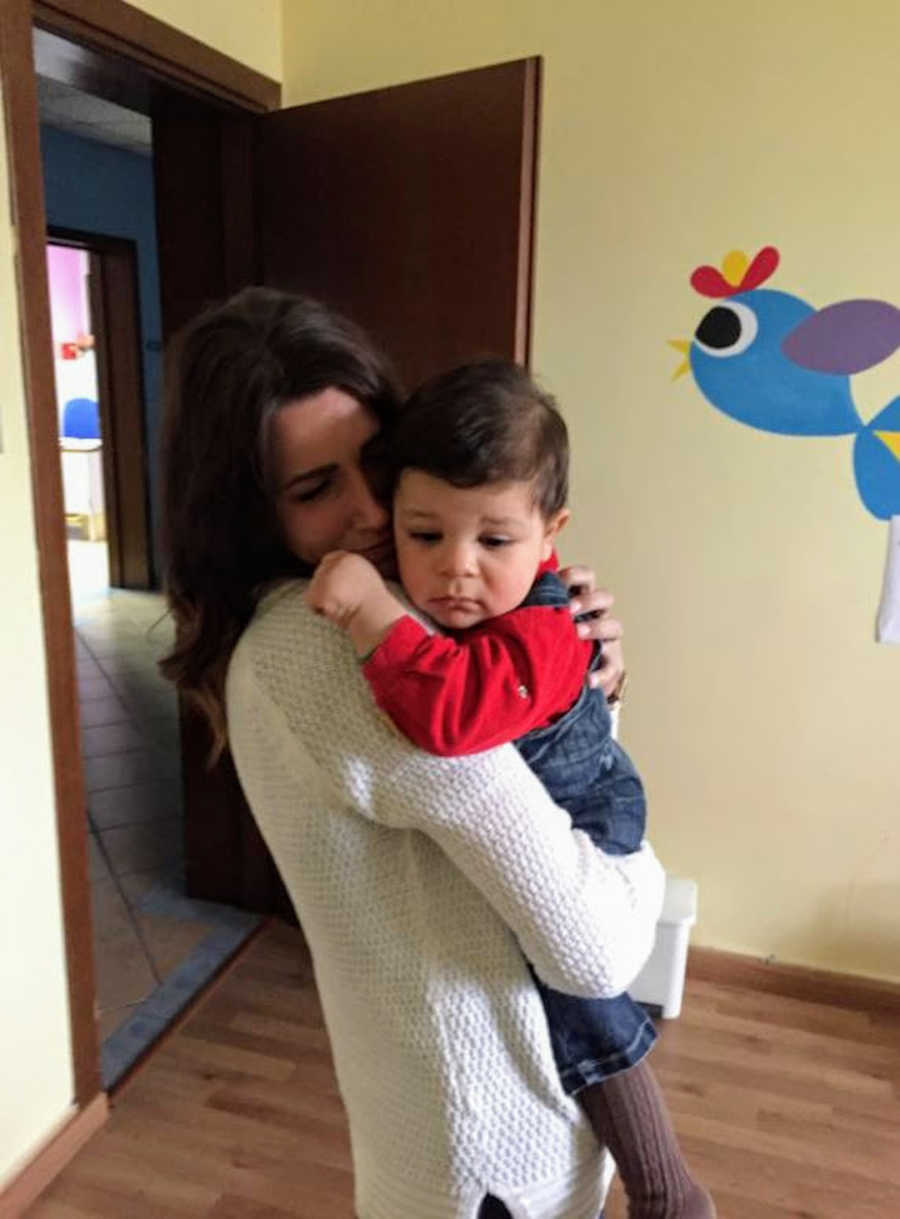 My husband tearfully told the caretakers how grateful we were in Albania while I timidly rocked side to side, taking in every detail of his sweet face. My heart ached for his acceptance and I desperately wanted to tell his 15-month-old self we would love him forever. He was guarded, protecting his heart from disappointment, and I knew in that moment how important it was for me to show up every single day for him from that point on. So I did. Even when the days turned to weeks and weeks to months as the court hearings were scheduled further and further apart. Even when Jackson had to return home to work, I stayed because I couldn't let this boy down and I didn't dare leave anything up in the air for the Albanian Adoption Committee to change anything. Fear of being alone in a foreign country was something I didn't allow myself to feel. I kept my mind focused on Arlo and busied myself with getting to know Albania for myself.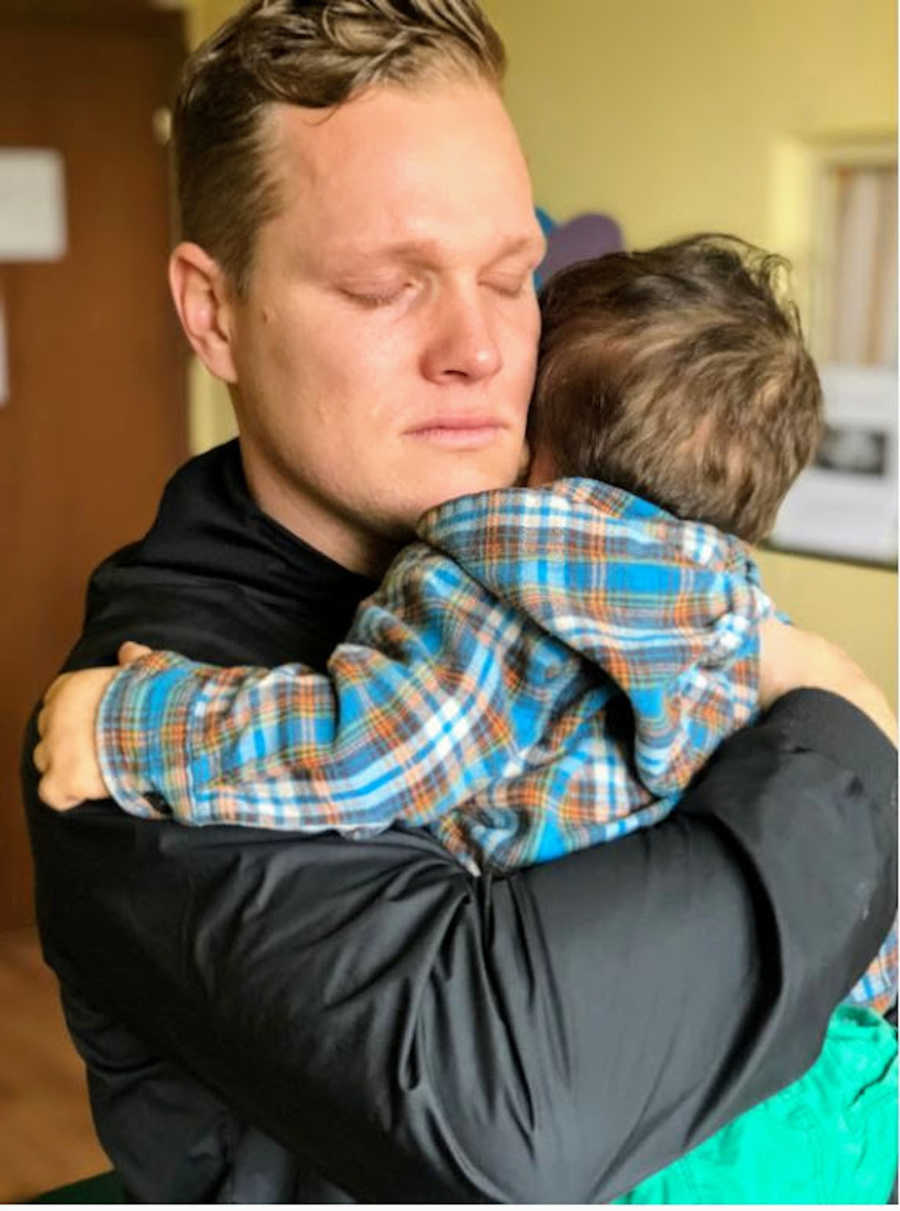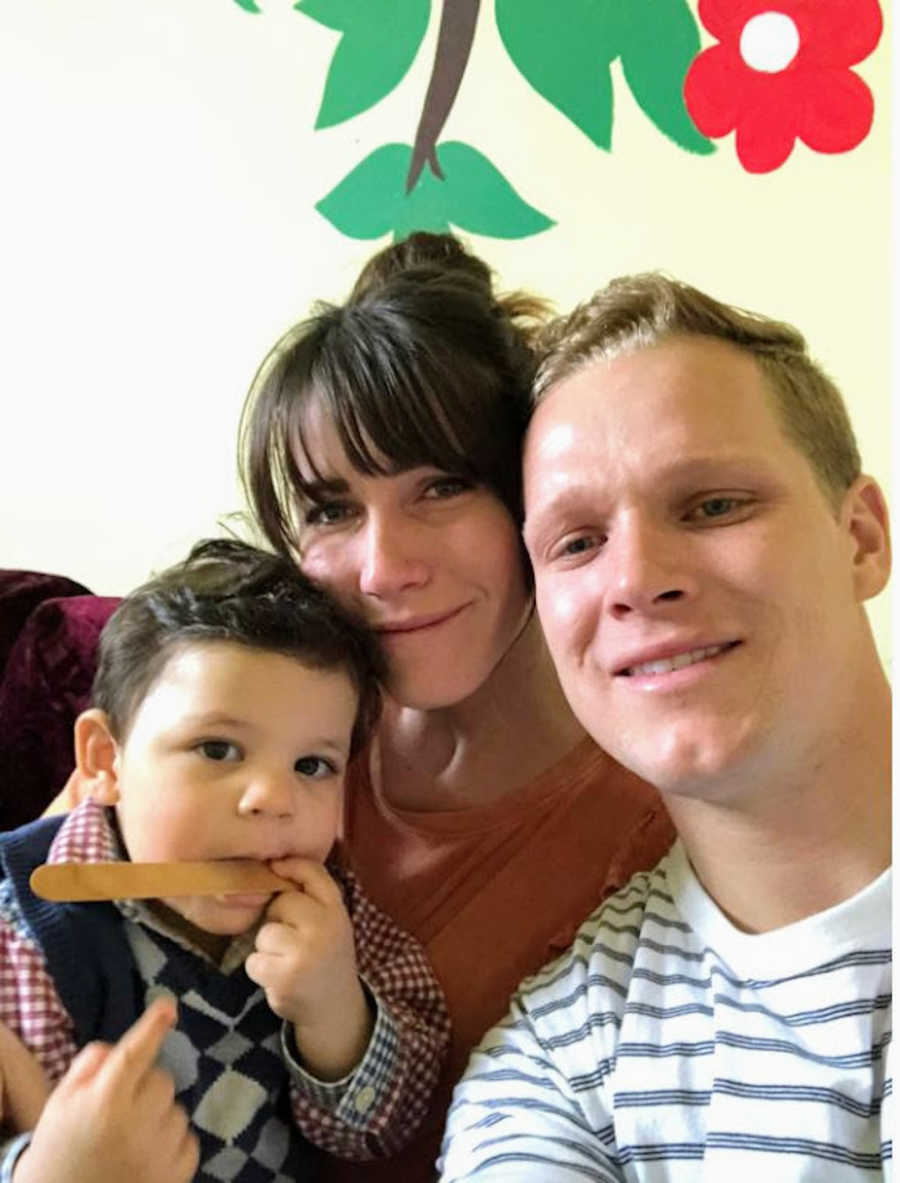 It was week six of my time in Albania when I noticed something strange about my appetite. Tomatoes. I had to have them and suddenly the smell of the daily crepe shop I'd go to made my stomach roll. My commute to visit Arlo seemed to wear me out and suddenly I was suspicious of the impossible. Time was something I was constantly trying to kill whenever I wasn't with Arlo and so on a sunny Saturday afternoon I hiked through the town until I found a pharmacy and bought a $3 pregnancy test. I must have pulled that pregnancy test out of the trash 16 times to make sure I wasn't making it up. Pregnant. 'Is everything okay?' Jackson asked me groggily as he answered the phone. I forgot for a moment I was calling him at 5 a.m. Seattle time. 'I'm pregnant,' I blurted, laughing and crying at the same time. He did the same and we just sat there speechless on the phone until he finally said, 'Well, looks like we are bringing home siblings after all!'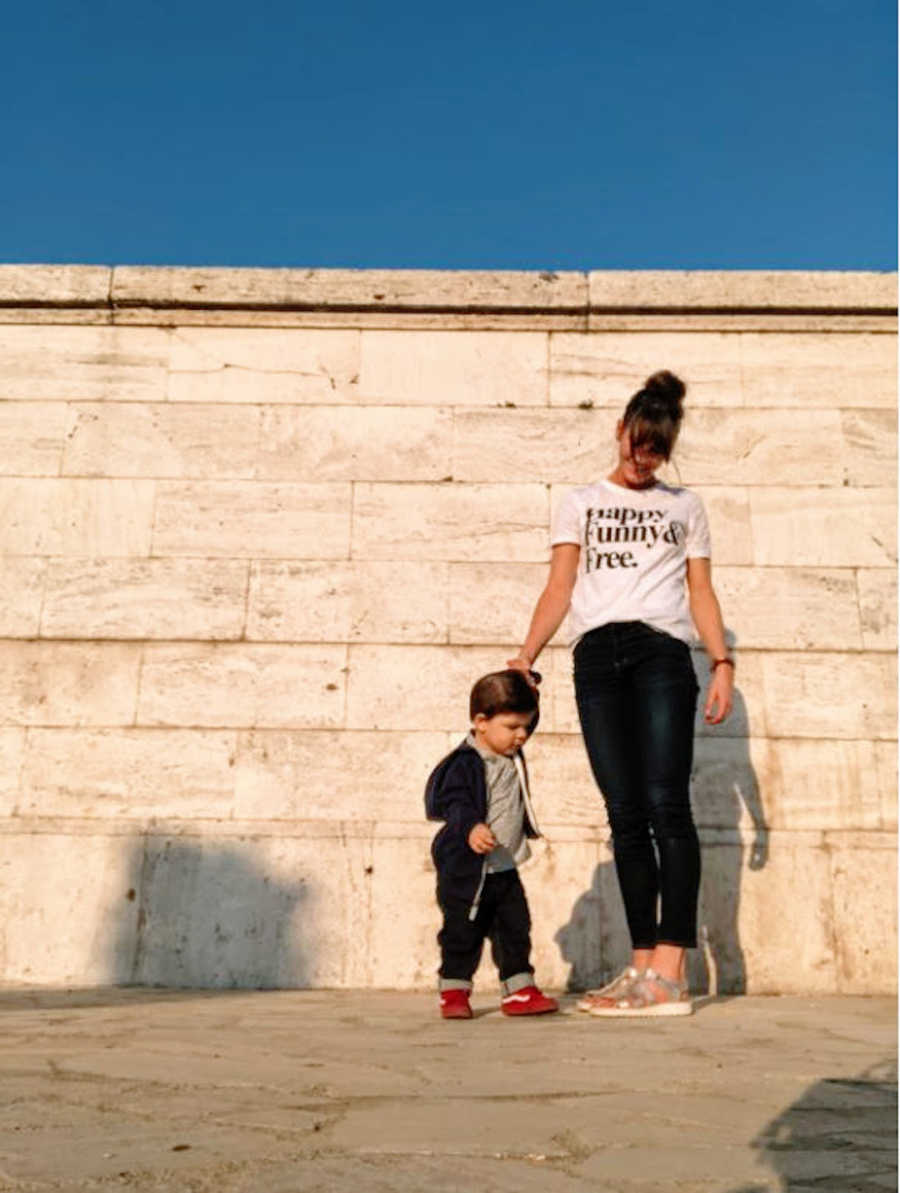 Nothing felt real those next couple of weeks. I had to pinch myself as I watched my parents meet my son who flew out, despite my dad's fear of flying. I held my secret pregnancy in during their visit, wanting them to soak in every enchantment about Arlo without distraction. He learned to walk the week they came and my parents watched as I sailed around the visiting room spinning Arlo around to the song 'Beauty and the Beast.' At the end of their visit, everything looked home-free. Our final court hearing was completed, and immigration was waiting on one last document to be signed before we could go home. Arlo was still in the custody of the orphanage, but we were assured we would get custody once the final papers were collected. Jackson flew in at the start of week eight. It was a Sunday, and we purchased tickets for the three of us to travel home together on the following Friday. believing it was all finally coming to an end.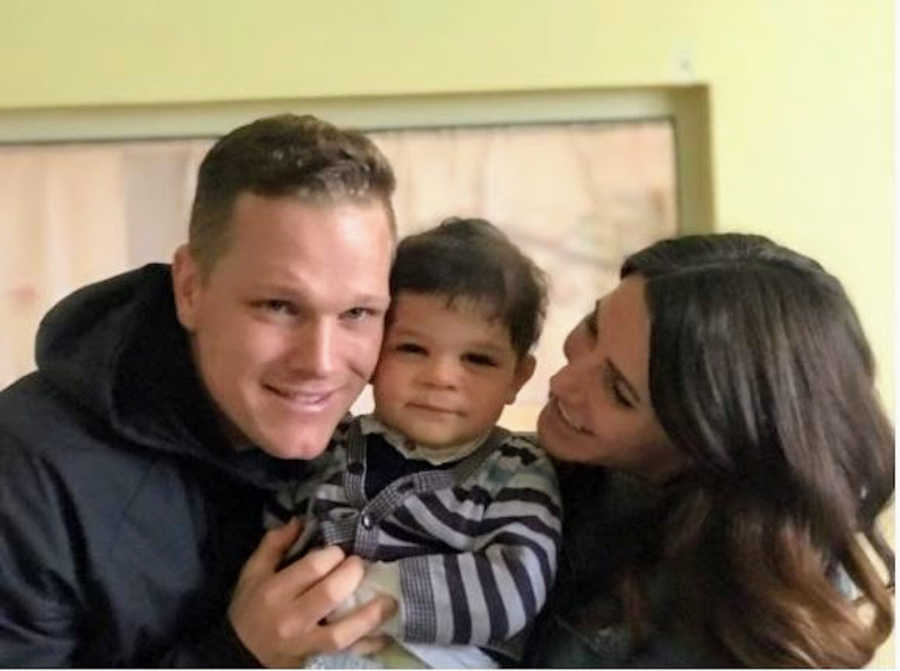 I watched the twinkling lights of Albania disappear into the darkness as my heart sunk into unimaginable despair. How could I? What kind of mother would leave a child like this? Would I ever see that sweet boy's face again? Two days earlier I was fanning cigarette smoke out of my face as the Albanian Adoption Committee Chairman blew the words, 'Go home and wait,' into my face. Apparently, he had decided to step down from his position a day earlier and was ineligible to sign our last document. 'There must be something you can do,' I sobbed in front of him. His response slapped me across the face: 'Your tears will do nothing to solve this problem.' I felt like screaming there outside of the courthouse at him. He refused to tell us anything about when a new chairman would be chosen, only hinting that it could be months. Despite the finality in his voice, I wouldn't go home without a fight.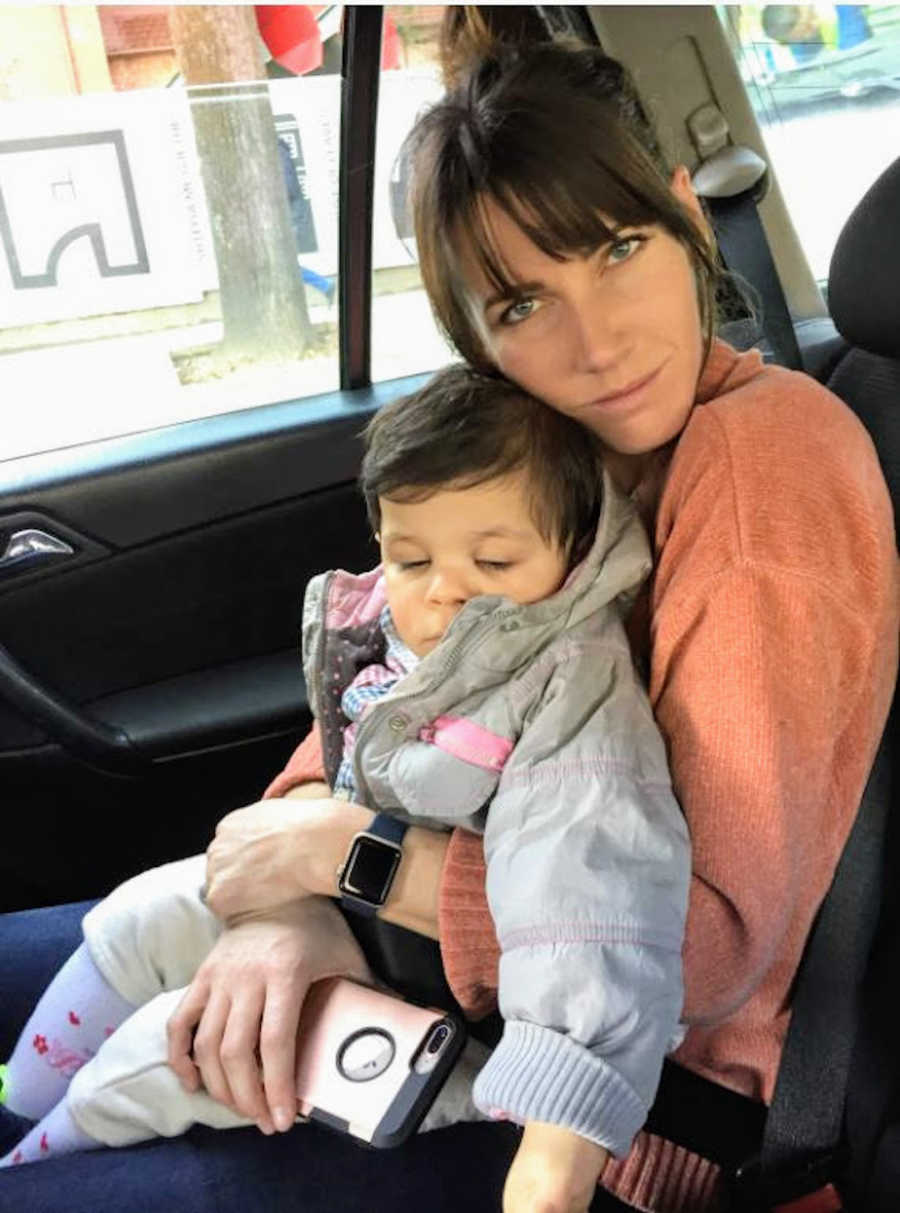 I spent the next 48 hours before our flight home emailing anyone I could think of, even down to the Prime Minister herself. Nothing progressed for us, and though it tore my heart apart, I boarded the plane going back to Seattle empty-handed. It took only three weeks for a chairman to be selected and our final document to be signed, and I believe it was in thanks to the many people who were advocating for us and praying for us to be able to bring Arlo home as quickly as possible. In the scheme of things, those three weeks were minuscule. I didn't know if I had done the right thing by leaving, but I had to trust my gut and also take care of the baby growing quietly inside of me. In this time, I was able to process the fact I was pregnant and attend my ten-week appointment with my doctor. Besides the fact I'd check my email every hour, I felt peaceful about my decision to come home. I prayed fervently every night Arlo didn't forget me, and he would somehow know I was coming back for him. When the email finally arrived inviting me to come and bring Arlo home, I was practically on the next flight to Albania.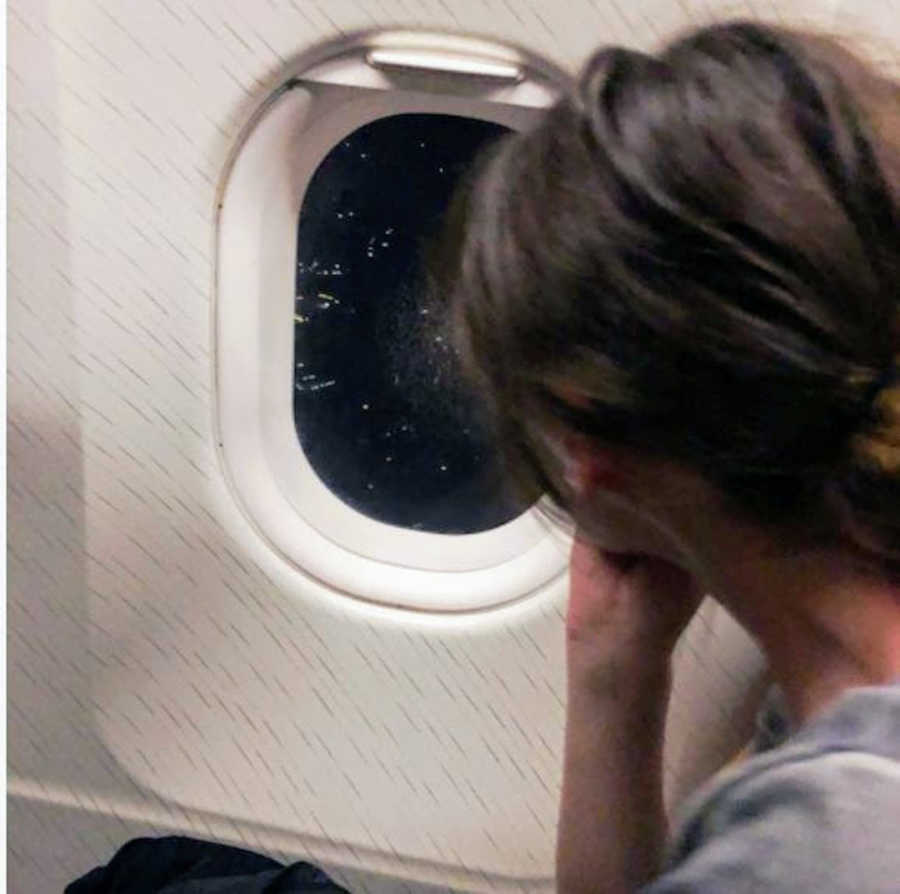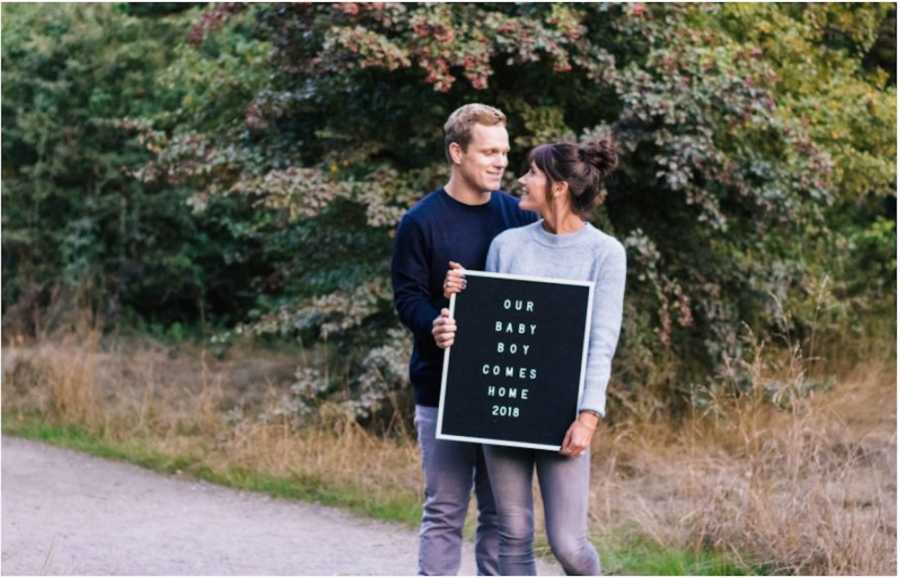 We landed in Seattle on a Friday night. I had traveled solo because every ounce of Jackson's vacation time was up. The flights took nearly 24 hours in total, and I felt the weight of carrying two babies, feeling like the inexperienced mother I was. I had not thought to ask advice for how to travel with an 18-month-old, and I so badly wished I could have explained to everyone on my flight I had no idea what I was doing and the screaming child in my arms had literally been placed in my care four days ago. Instead, I just stood in the back of the plane for twelve hours rocking him side to side with tears streaming down my face. I was so tired. Life has never been the same. And like most things we go through, there are dark, demoralizing moments where you feel drowned by the disappointments you discover about yourself. I experienced both postpartum depression and post-adoption depression. Both conditions were the result of extreme changes to the way I lived my life prior to children.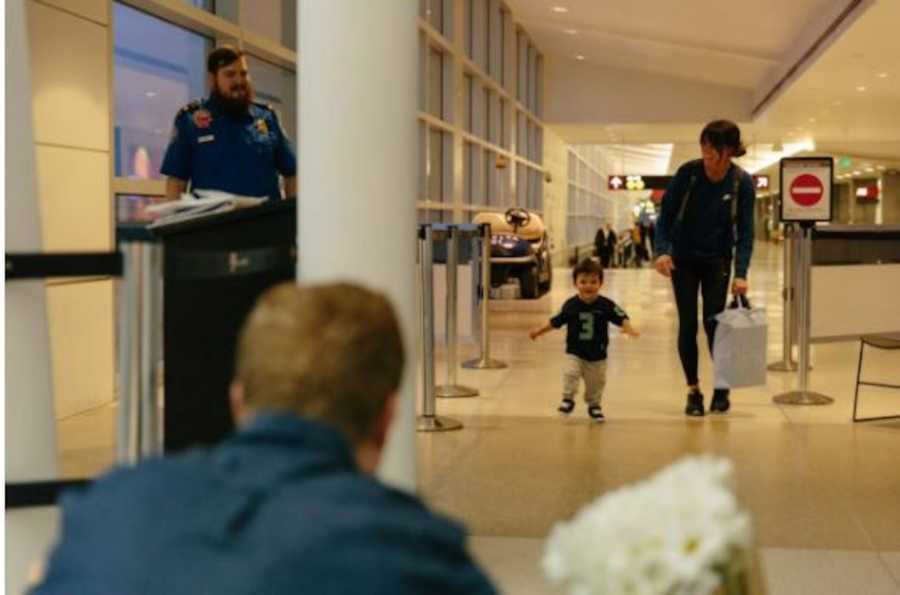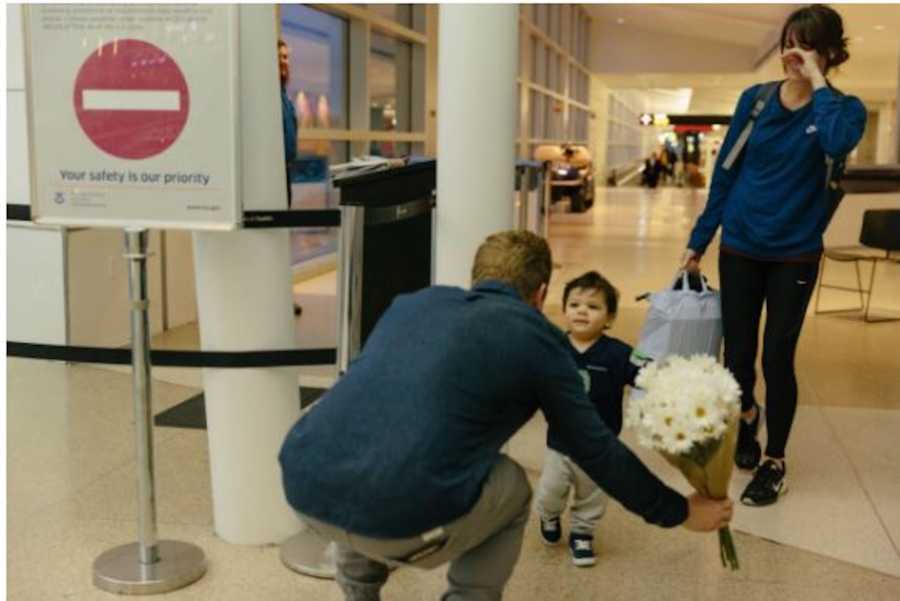 I thought in all the years I had yearned for motherhood, I would be ready for the sacrifices. Instead, I found myself wishing for the old me. The less tired, more carefree me, and all of the time which used to be mine. Losing myself in the process of having kids and resenting it felt selfish, and it made me feel in over my head with guilt. Had I forced children when I was inadequate after all? Therapy, and yes, medication, has helped me to see I am adequate. More than adequate, and even worth it. There are victorious moments. Triumphant moments, often and weighted in their beauty.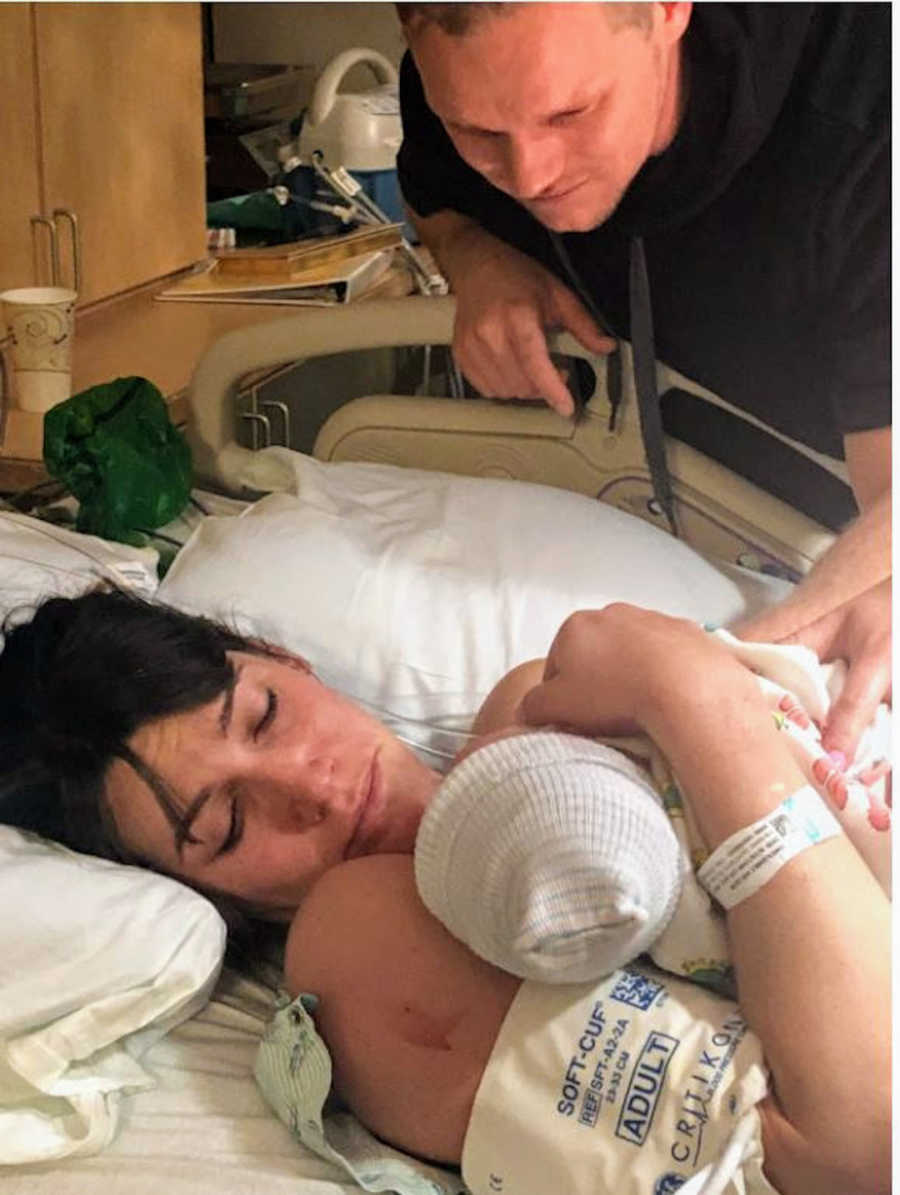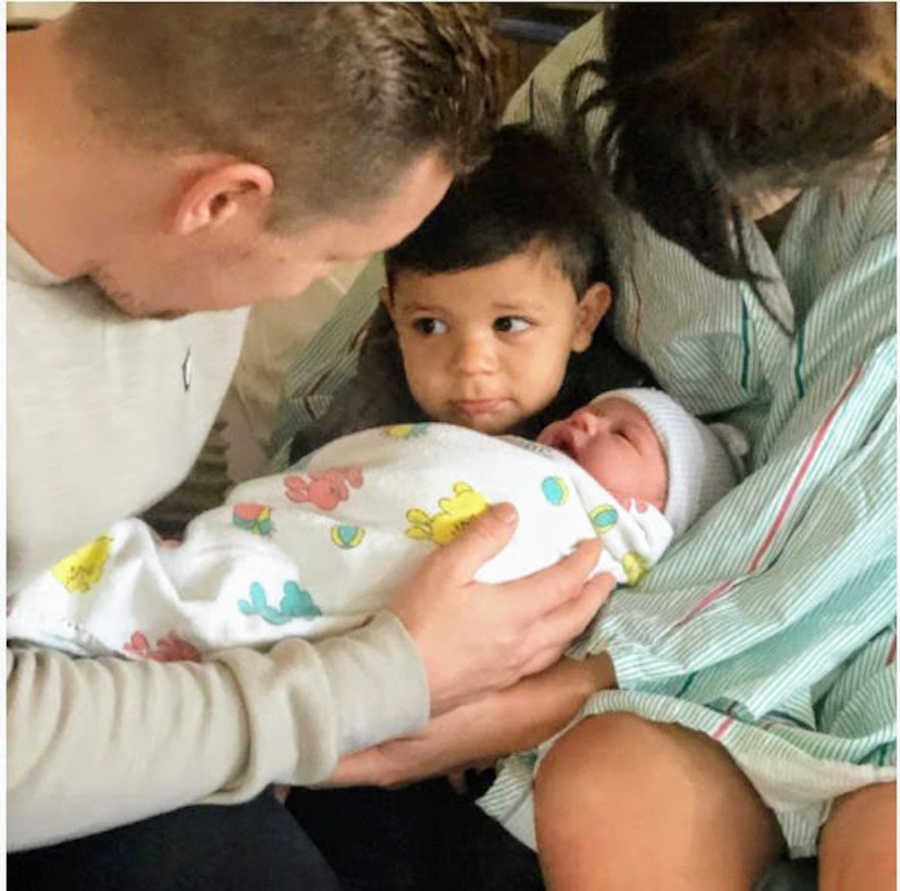 There are times when I see my son's face light up at the discovery of a new insect in our yard, or watch him chase after a ball with his dad, elbows pumping furiously, and I can't believe he is mine. There are times when I see myself in my daughter's expression as she stacks her blocks and sings a song in the back of the car which brings tears to my eyes because of the miracle of it all. These are joys which cannot be found in anything but children. My children. I love them equally, forever. And yes, I'd cross the oceans and fly the world for them again and again and again."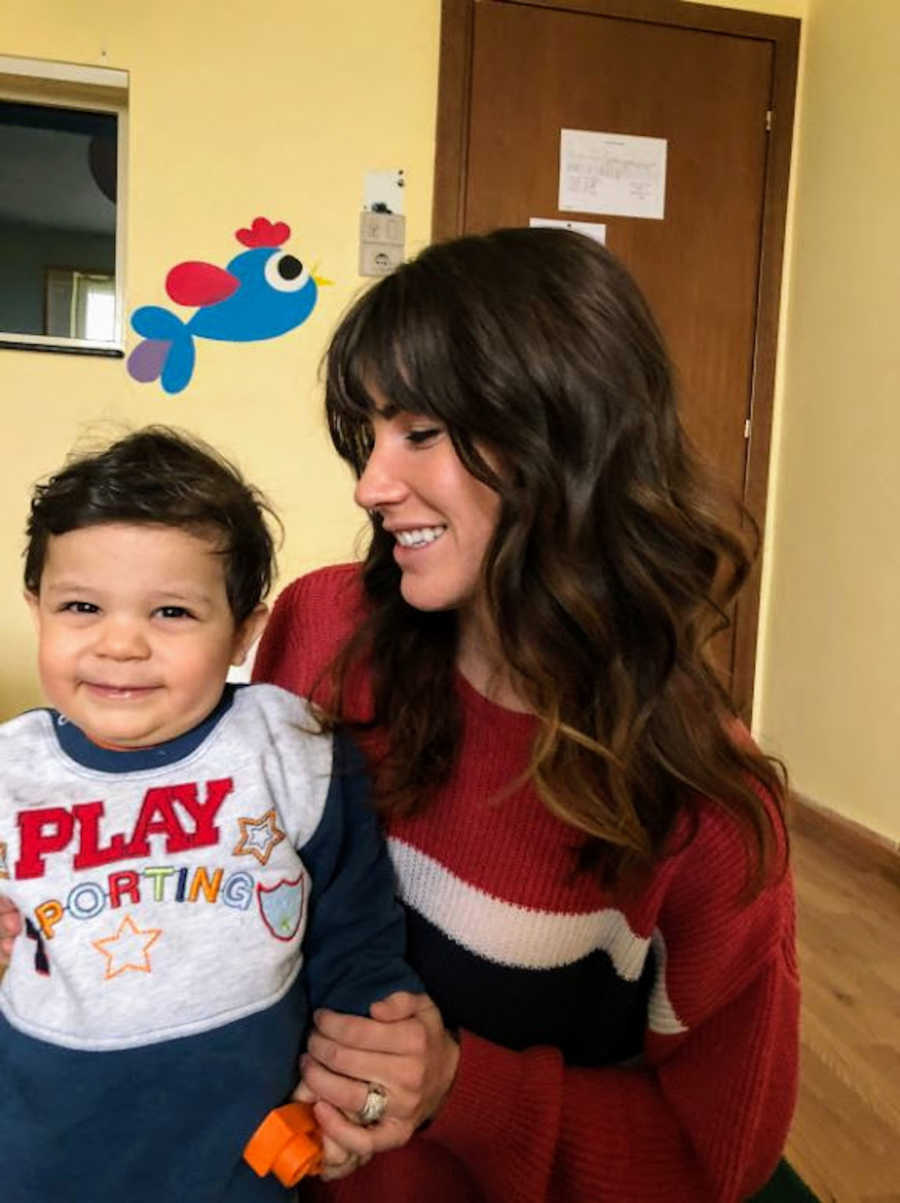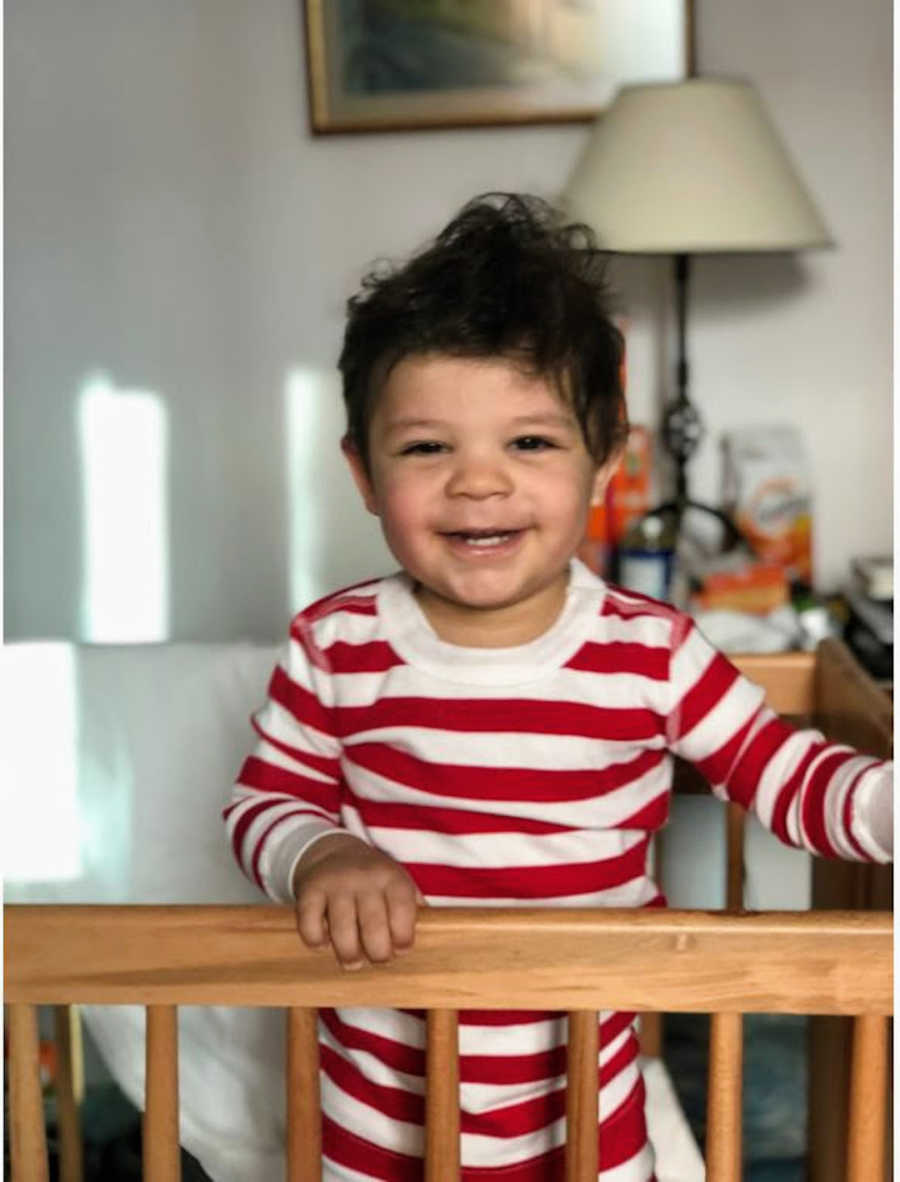 This story was submitted to Love What Matters by Emily N. Owen of Seattle, Washington. You can follow their journey on  Instagram. Be sure to subscribe to our free email newsletter for our best stories.
Read more beautiful stories about adoption:
'I think it's best to move them into a 2-parent home.' I had failed. They were concerned I wasn't committed to their care.': Single mom of 5 shares adoption journey, 'These girls are my world'
'I don't want you to go home. You can stay with us.' Arlo was just an hour old. 'That would be wonderful,' I accepted.': 2 moms come together for the love of their son in open adoption, 'It wasn't weird, it wasn't awkward, it's everlasting love'
Are you or someone you know looking to foster or adopt? Please SHARE on Facebook to make them aware there is a community of support available.