"Over the years, I've found the pressure to be the 'perfect mom' incredibly exhausting.
The expectation to:
— make all the perfect meals
— discipline correctly
— do all the crafts
— have amazing birthday parties
— potty train the right way
— breastfeed or bottle feed
— read to my kids enough
— play and create things with them each day
and the list goes on and on and on….
For years, I tried to keep up with it all. I loved that people looked to me as someone who had it all together, but I was exhausted.
I was constantly reading parenting books to make sure I was doing it all the 'right' way. As I grew older and had more children, I realized… there is no magic formula for this. No one thing works for every kid, and there was no list I could check off to keep them from having problems or issues within their lives.
I've learned to acknowledge WHAT I do well and leave the rest alone. I want to enjoy these years, and not live in exhaustion trying to strive for perfection. Instead, I want to embrace my WHO I AM… my strength and weaknesses, accepting both.
So… here is the truth:
I do not like to play with my kids.
I never have.
I like to be with my kids, I love their amazing personalities and spending time with them. I love to talk to them, travel with them, and do activities with them.
But I don't like to play.
I don't like getting on the ground and playing with cars, Legos, or any other type of play. I have accepted I'm not that mom, nor do I need to be. It's exhausting for me.
I don't like to do crafts and make things together. There are times I will for their enjoyment, but I don't really like it. That is okay.
There are things in parenting that cause me more stress than enjoyment. I've learned to recognize what I am good at and what I'm not good at. I'm no longer trying to change myself to be something I am not.
I love to create new recipes and cook for my family. I love having deep conversations with my kids. I love watching shows and laughing with them.
I am really good at cooking and creating a happy, safe, space for my kids in our home. I'm really good at giving my kids grace and making them feel like it's safe to be open and vulnerable with me. I'm really good at making them feel loved, while still enforcing consistent consequences.
I just don't like to play.
Maybe part of getting older is you care less about what others think, you become more comfortable in your own skin, and accepting who you truly are in all areas of life.
So, I encourage you to be proud of what you are really good at, and what you bring to the table as a mom. Let the rest go.
Let go of the expectations from others and yourself. Walk in the special way you were made. You are exactly what your child needs!"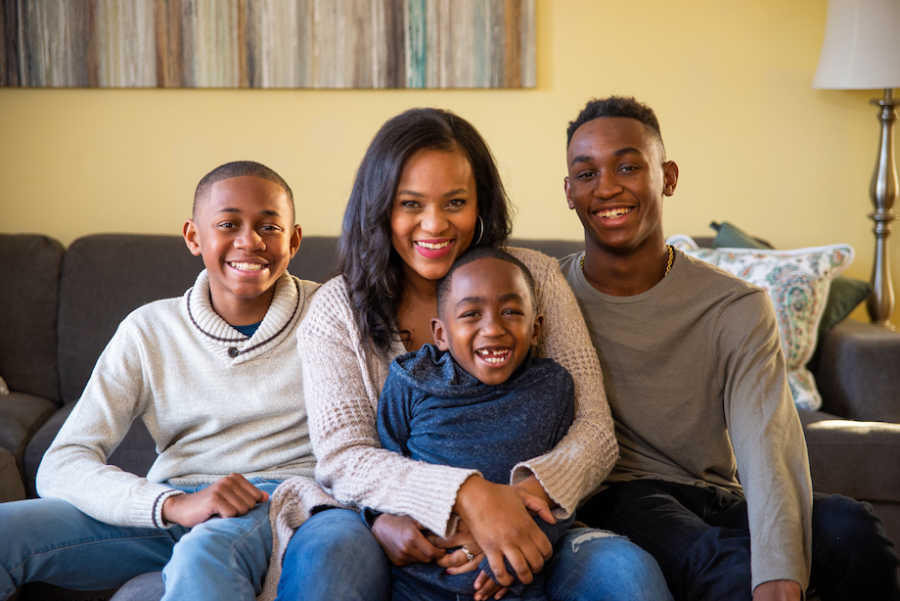 This story was submitted to Love What Matters by Jehava Brown. Follow her on Facebook here and Instagram here. Visit her website here. Submit your story here, and be sure to subscribe to our best love stories here. 
Read more from Jehava here:
'Dear white moms, what I need you to know…': Mom explains how to discuss race with your children
Read more parenting stories here:
'LEAVE ME ALONE.' I hurled a toy at the wall. It looked like a tornado struck our basement. I hit my LOWEST point.': Mom shares candid reality of parenting in a pandemic, 'We're trying our best'
'We used Zoom to 'gather' and share your gender. We did a drive-by and virtual 'shower.' I have loved ones who never saw my pregnant belly in person. I'm glad I can consider 2020 the year of YOU.': Mom pens touching letter to 'pandemic baby'
'You do you and I'll do me.' My child, with the crap lungs and fragile liver, will pay the price.': Mom with 'forgotten child' discusses selfishness in pandemic, 'We expected nothing less'
Do you know someone who could benefit from this story? SHARE this story on Facebook with your friends and family.