"She bit my hand hard and then smirked when I screamed, 'OUCH!' It had caught me off guard because this wasn't the first time this foster girl (who I'll call Precious) attempted to bite and scratch me. This wasn't the first time Precious screamed in my face, tried to tear the blinds down, or try to break something.
I was just getting used to this process we would go through, which included her choosing to take a defiant stand, be destructive, lean in to bite me, scratch me, scream, or completely ignore me. She would do anything to try to get a reaction out of me. And I would have to choose to keep my heart and words ready for what would come my way. I would ask God to help us both in the process so Precious could be free of the pain or whatever it was that brought the switch from a sweet tender little girl to the anger and rage she was feeling. I also prayed I would continue to see her for who she was and who I knew she could be.
I would try to remain calm while repeating that she is safe and loved while restraining her. One day, she didn't try to bite me, she actually bit down on my hand to hurt me. When I screamed, she smirked and laughed. When a child glares at you and smiles after hurting you, you had better check your heart and remember it's not about you at all. I have had to check myself over and over.
Precious is only 6 years old and our 26th foster child in 8 years. She is also the first to bite and scratch me.
I don't know what I'm more shocked at: the fact that she bites me or that she is number 26. 26 kids ages 1 to 18 have needed rescuing. 26 kids have faced abuse and/or neglect from their parents due to drugs, violence, withholding food, physical abuse, sexual abuse, abandonment, etc. They have lived here for as short as 3 days to as long as 22 months. Currently, we also have a 2-year-old foster girl who comes with her own set of challenges. We don't know her future yet so we love her as long as she is here with us.
I repeat….26 kids. That number is crazy to think of. Truth be told, I am only one family in the state of New Hampshire and there are countless others all over the US and the world. After being so tired of saying no and crying over and over, my family started 'Foster Love.' It was an event put on by foster and adoptive parents who would share real and raw stories in hopes to encourage others to foster or come alongside others who do as support. We asked our favorite social worker, Caroline, to come to answer questions. The first one was held in our home and over 50 people attended. We did another one the next day and 50 more people came. We have held several and are seeing our foster care community grow a little more! We can only do so much and know if we can duplicate ourselves over and over, then the need won't be so desperate anymore. When people come together, amazing things happen!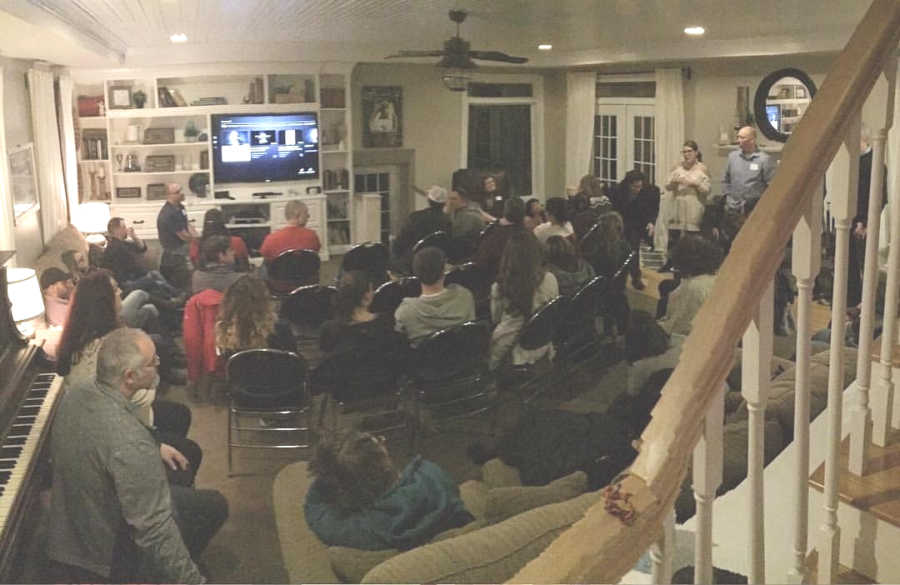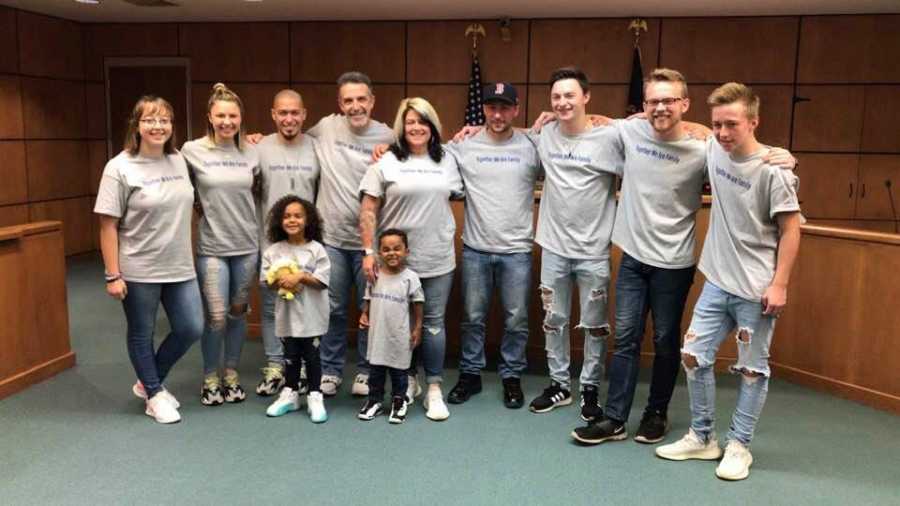 We chose to foster kids as a family. Although my biological children sacrificed a relationship with just us as a family of 4, what they gained was so much more, at least I hope so. At 44 years old, I have the most amazing husband of 22 years. who I am excited to live the second half of my life with on this adventure. We have a 21-year-old son, Nick, who did overseas missions, came home to work with kids, and now helping with our business. My daughter Kaelyn is a 20-year-old and is studying her third year of pre-law at Liberty University so she can someday be a family lawyer. They shared their teen years, their sporting events, conversations around the dinner table, and sometimes had to leave fun events early because of kids' behaviors. They saw me freak out, cry, and pray on my knees. They rarely had dinner on time and take out was my best friend.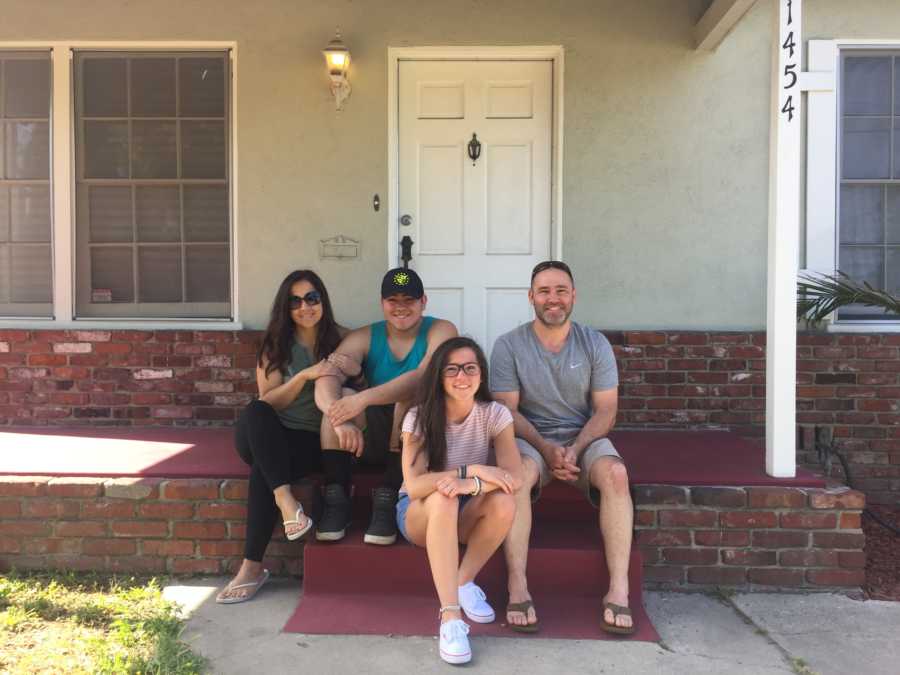 I used to always think of the damage I could potentially do to Nick and Kaelyn because of our choice to foster. But now, I can look at their lives and know for sure, 'Yep, we did do some damage.' But we also helped them learn to love the unlovable, have tender hearts, and strong voices. They learned how to forgive and how to have patience. If you are ever hesitant about what foster care would do to your own biological children, I encourage you to just openly talk to your kids every step of the way. Hide nothing from them and let them go through the process with you. They know how to love and let their life be an example to other kids.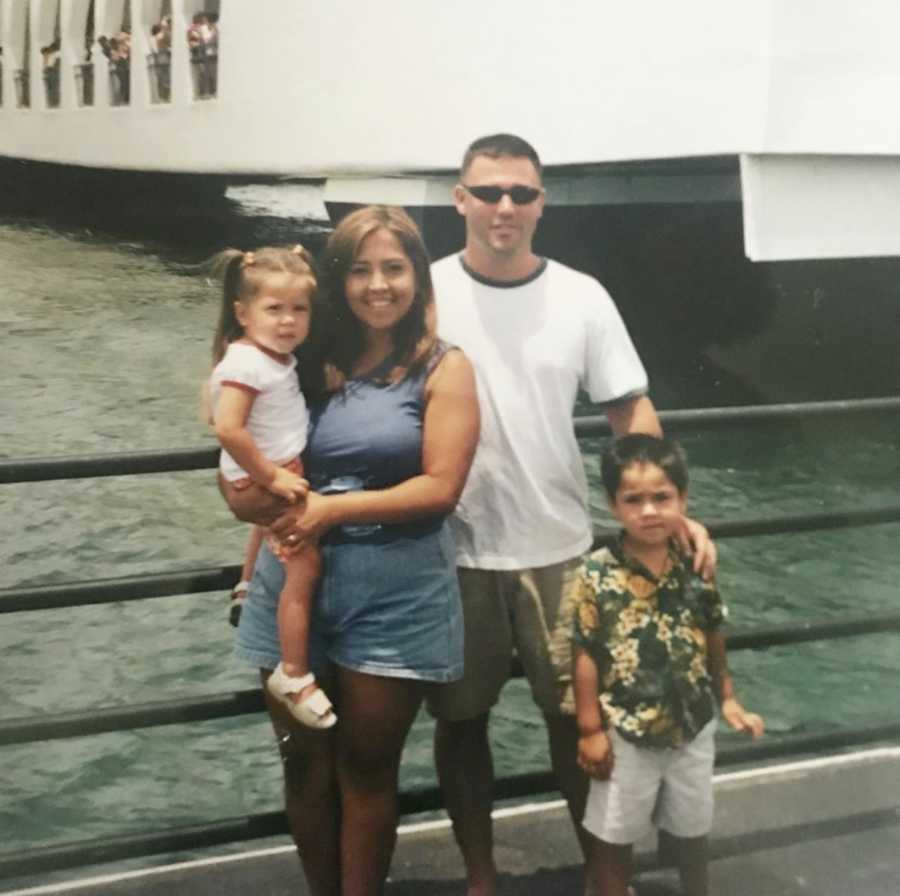 Many people have asked me, 'Why in the world would you continue to do foster care when your own biological kids have left the nest?'
My answer is simple. It is because I am created to love people. I love people.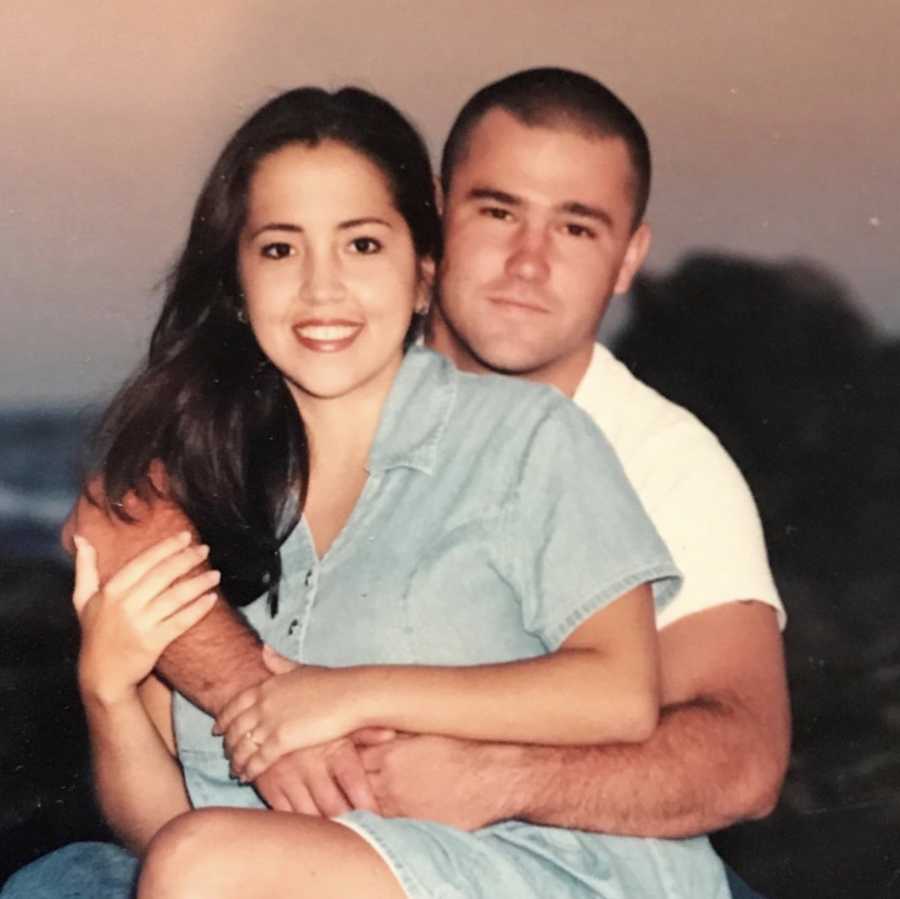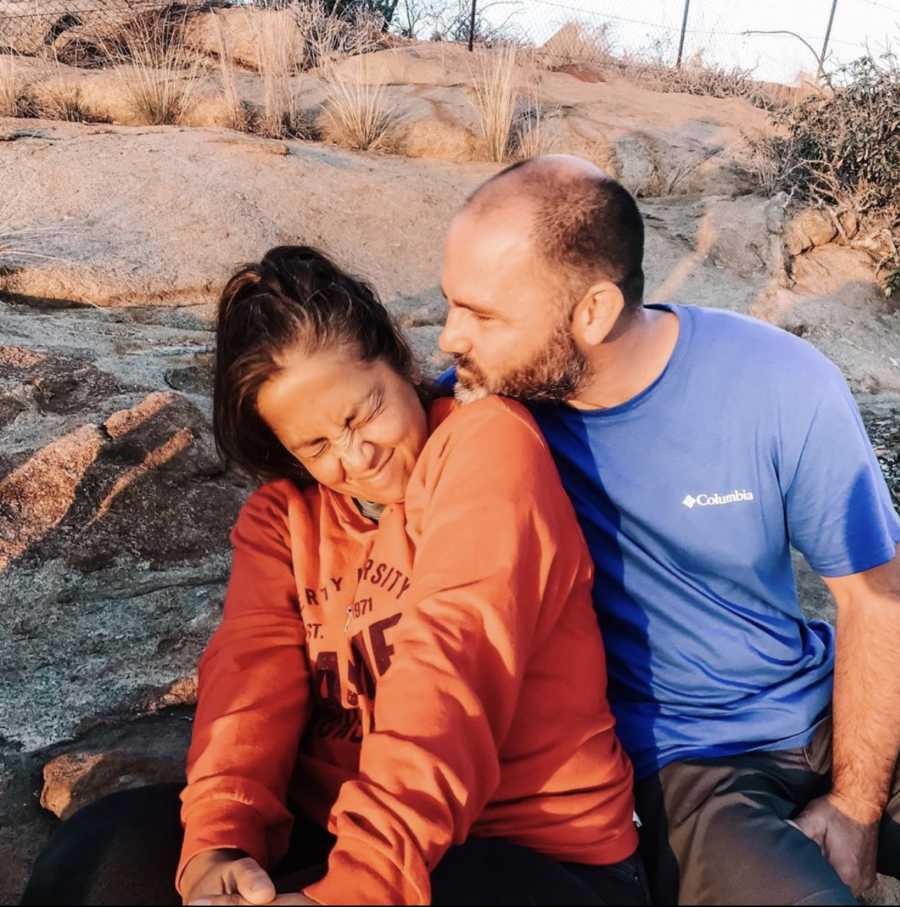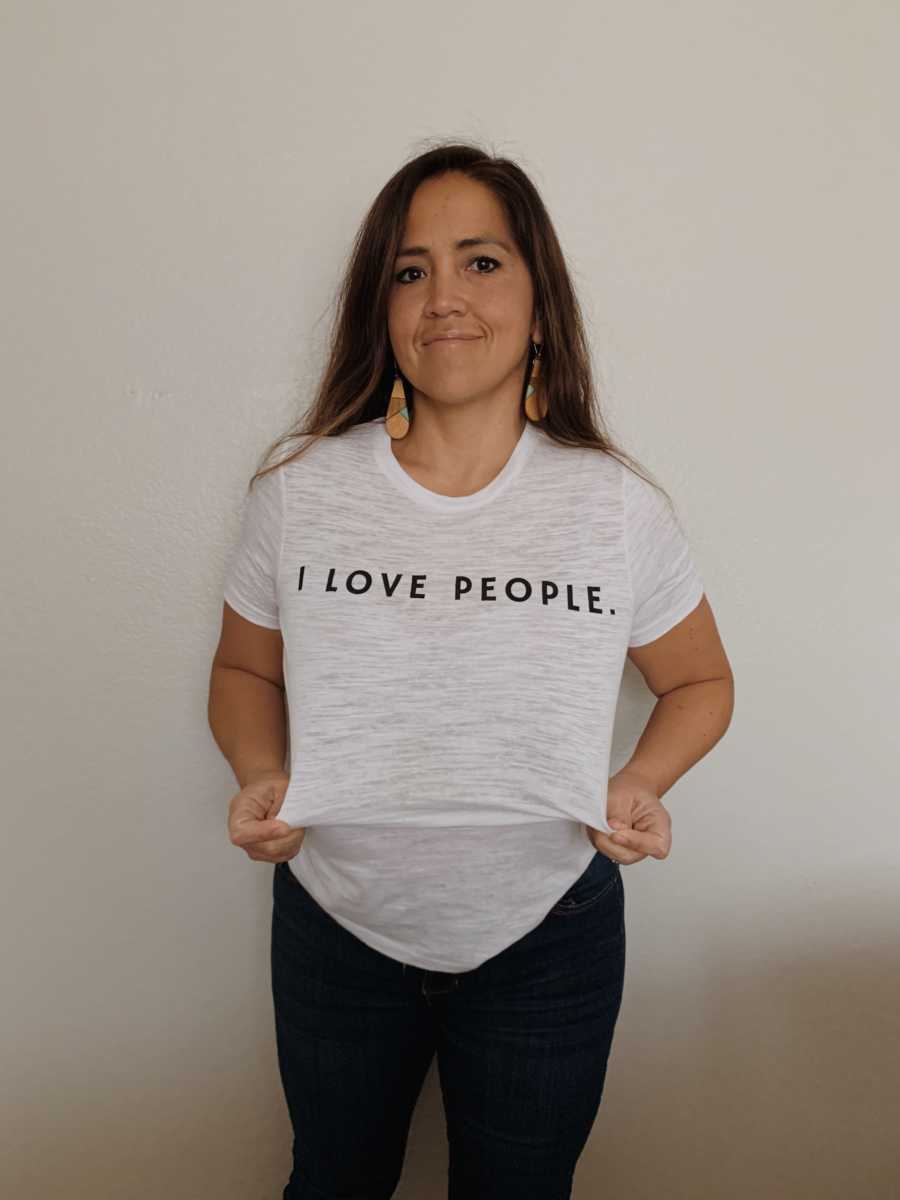 When my mom was pregnant with me, she was moments away from her scheduled abortion. She was literally about to enter her appointment when she cried out to God to ask Him if He was real and if He was, would He give her an answer because she didn't know what to do. She opened her Bible to a verse in Deuteronomy 32 that says, 'I bring to life,' and she knew that was an answer to her prayer. At that moment, my life was saved and she kept me. I was born December 24th, 1974 and right away, my mom began to tell me the story of how God loved me so much He saved my life. How my life had a purpose.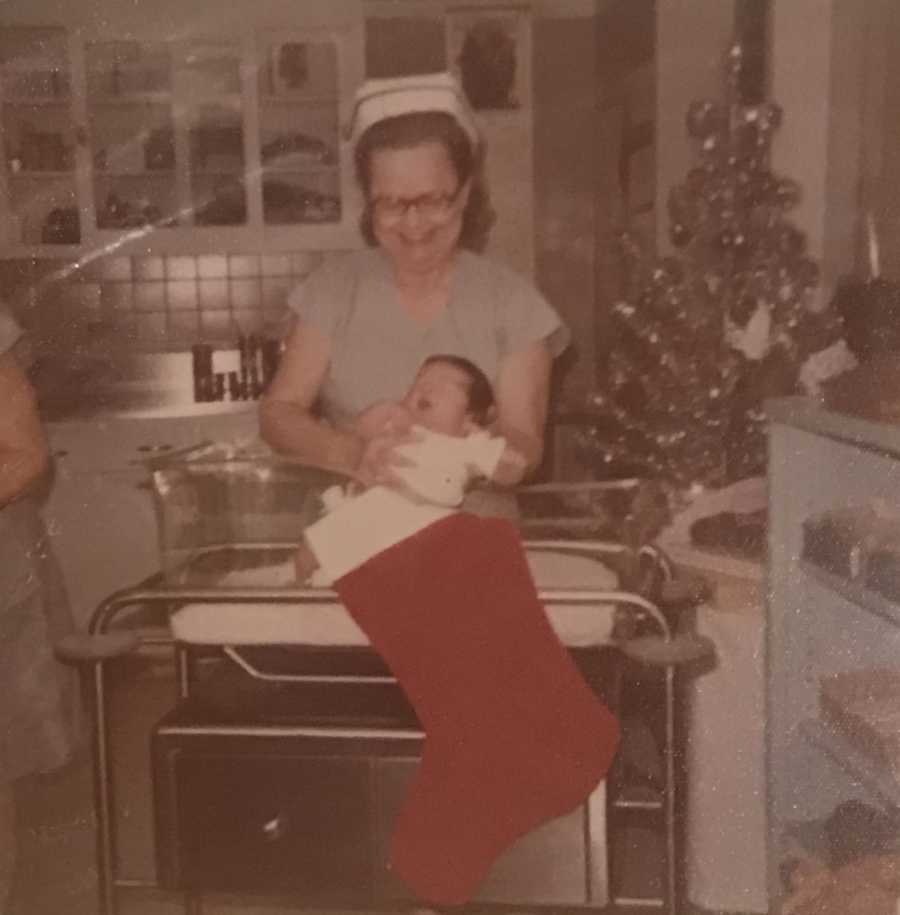 I grew up never knowing the physical love of a daddy but always wanted one. I would cry about not having a dad like my friends. As a teenager, I felt alone. I knew something was missing. I was fatherless. I chased after attention from male teachers and boys in school. I made bad choices with boys and chose popularity over my own value.
In my senior year of high school, the poop hit the fan. I had memories of being sexually abused by my step-grandfather pour into my mind. Although he was my step-grandfather, he was the only one I knew of and was close to. He had indeed molested me somewhere between the ages of 4-6 years old. When most kids were dreaming of graduating from high school, I was trying to place horrific memories together that were racing through my brain. Repressed memories would come back at random times and I would find myself sobbing under a bathroom sink or hiding somewhere I didn't remember going to in the first place. I was able to confirm my memories because some of them included other cousins. I remembered my grandfather calling my name looking for me. I remembered the smell of the burnt orange carpet in my grandparents' house because I would try to hide under the bed. I remembered the knick-knacks on the dresser because I focused on them to escape what was happening. And I remembered so much more.
So here I was, a teenager who was hungry for affection, fatherless, and abused. No one around me saw through the pain and suffering because I had a great smile and charisma. There wasn't a teacher who reached out to me when my grades were failing or a coach to intervene when my love of basketball just went away. There wasn't a friend who was mature enough to know my life was out of control. I hadn't seen my grandfather in many years after my grandmother passed away and I wanted to look him in the eyes to say 'I remember.' And I did it. My mother and I drove from California to Texas over break my senior year so I could look him in the eye and tell him I remembered. I knocked on that door, stepped into his house and said, 'I remember everything you did to me!'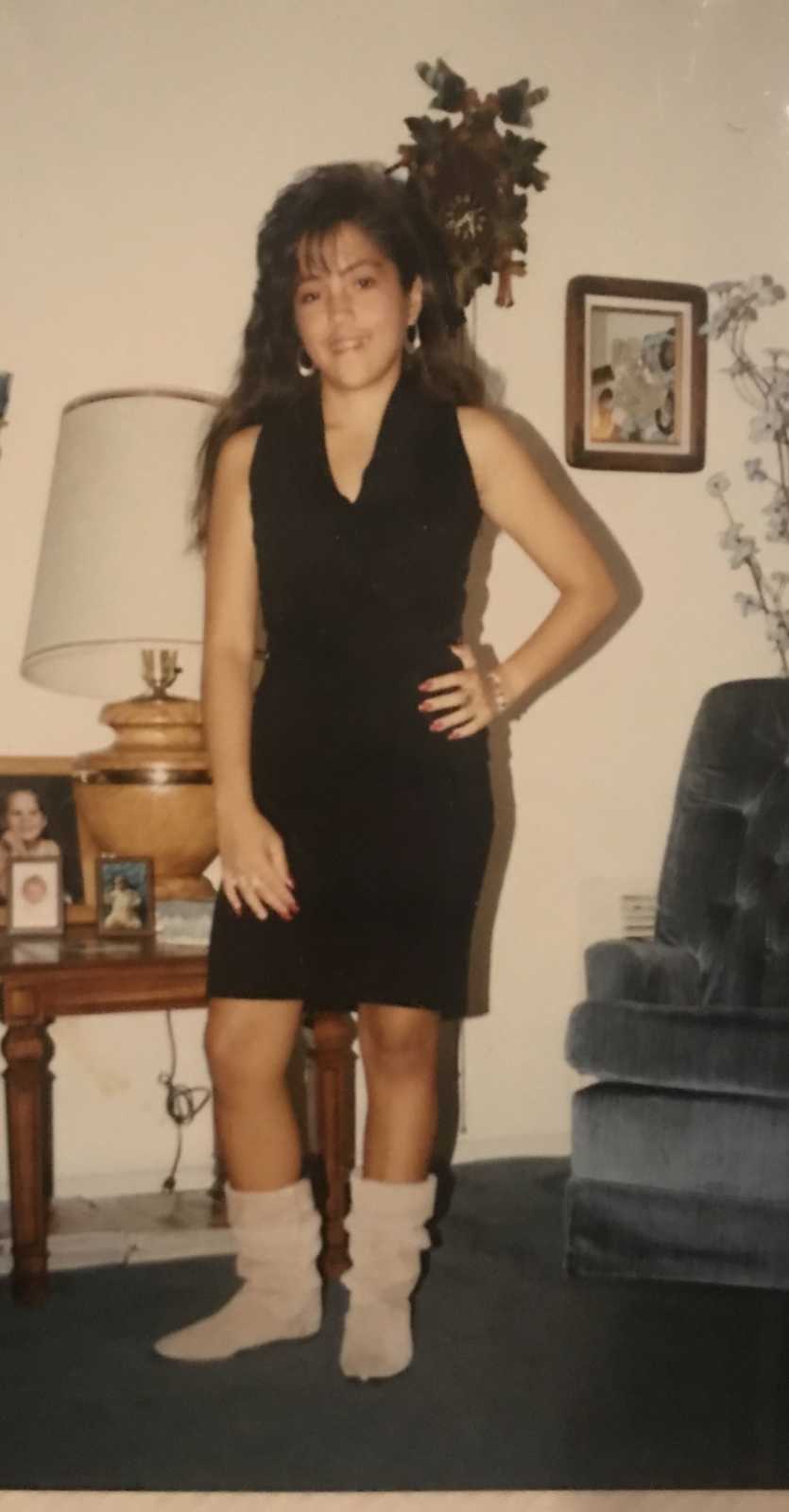 After counseling and a lot of prayers, I remembered all of the things my mother told me as a child. She told me I was wanted and my life had a great purpose. I recalled growing up in church, learning songs and memory verses. Joy began to fill my heart. The horrible memories I had changed into memories of love and healing. And now it was my turn to cry out to God for help like my mother did many years ago. God met me there. In my lowest place, I felt the sweetness of His love and mercy in my life. I literally felt His presence and wanted nothing else. I knew even the bad things that happened to me could have a purpose.
Because no one opened their eyes to see me, I am able to see others. Because no one opened their mouths to rescue me, I have to open mine. Because I have experienced the genuine love of God in my life, I have to give His love away.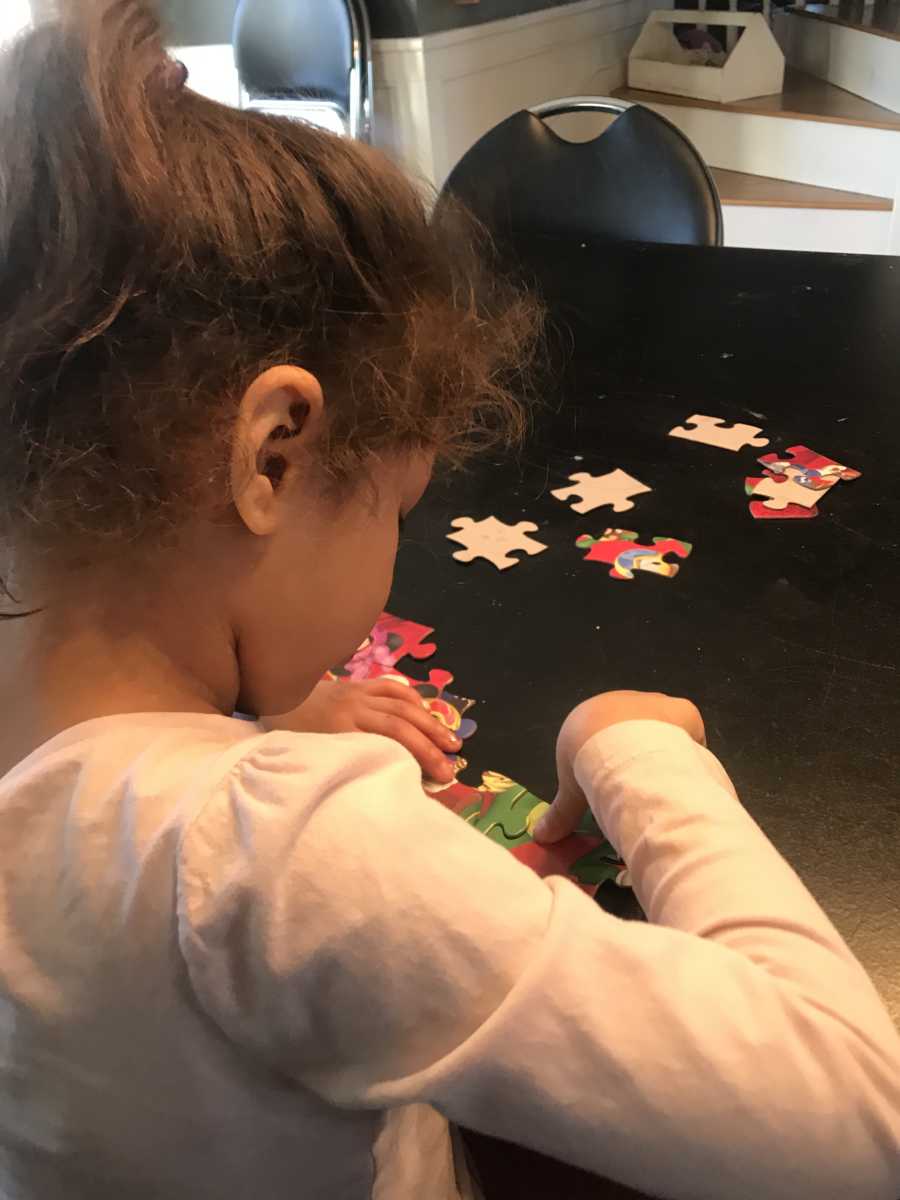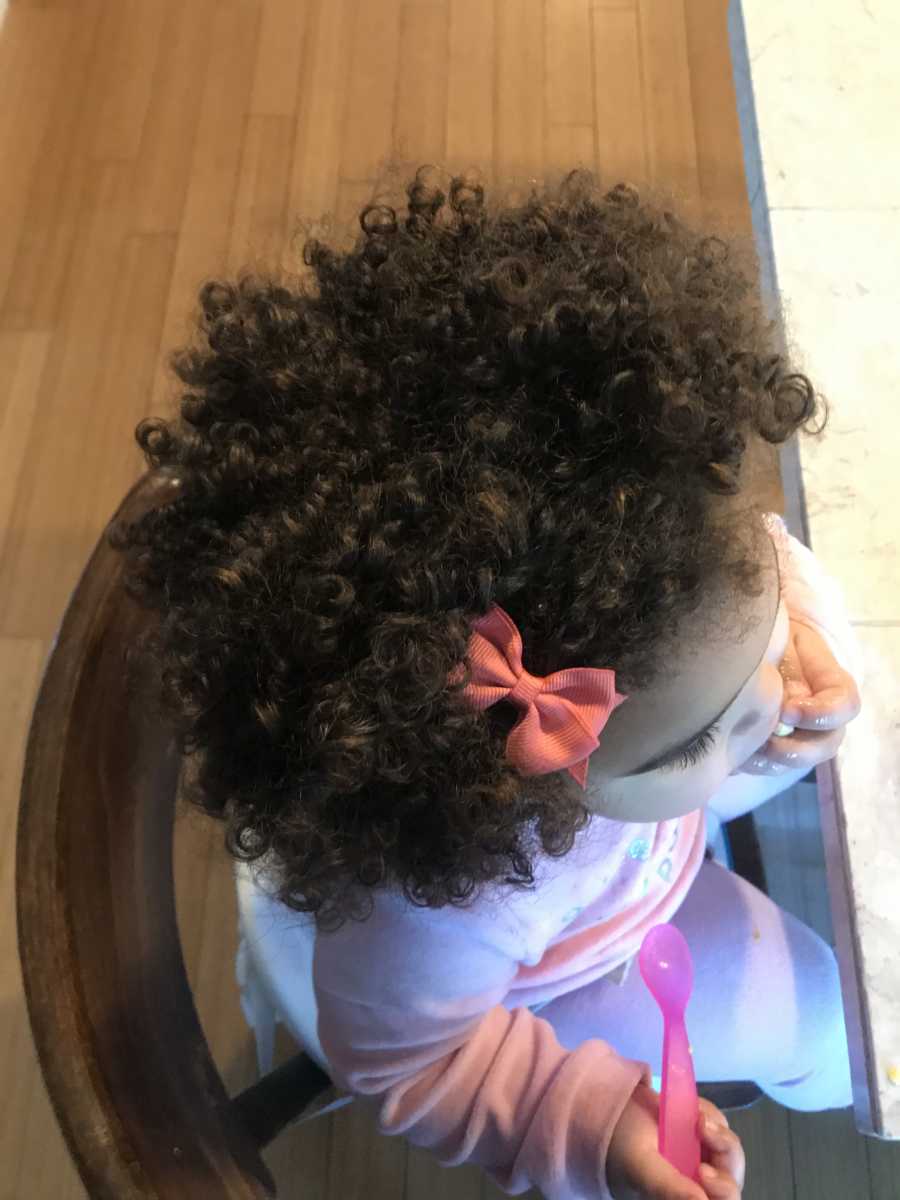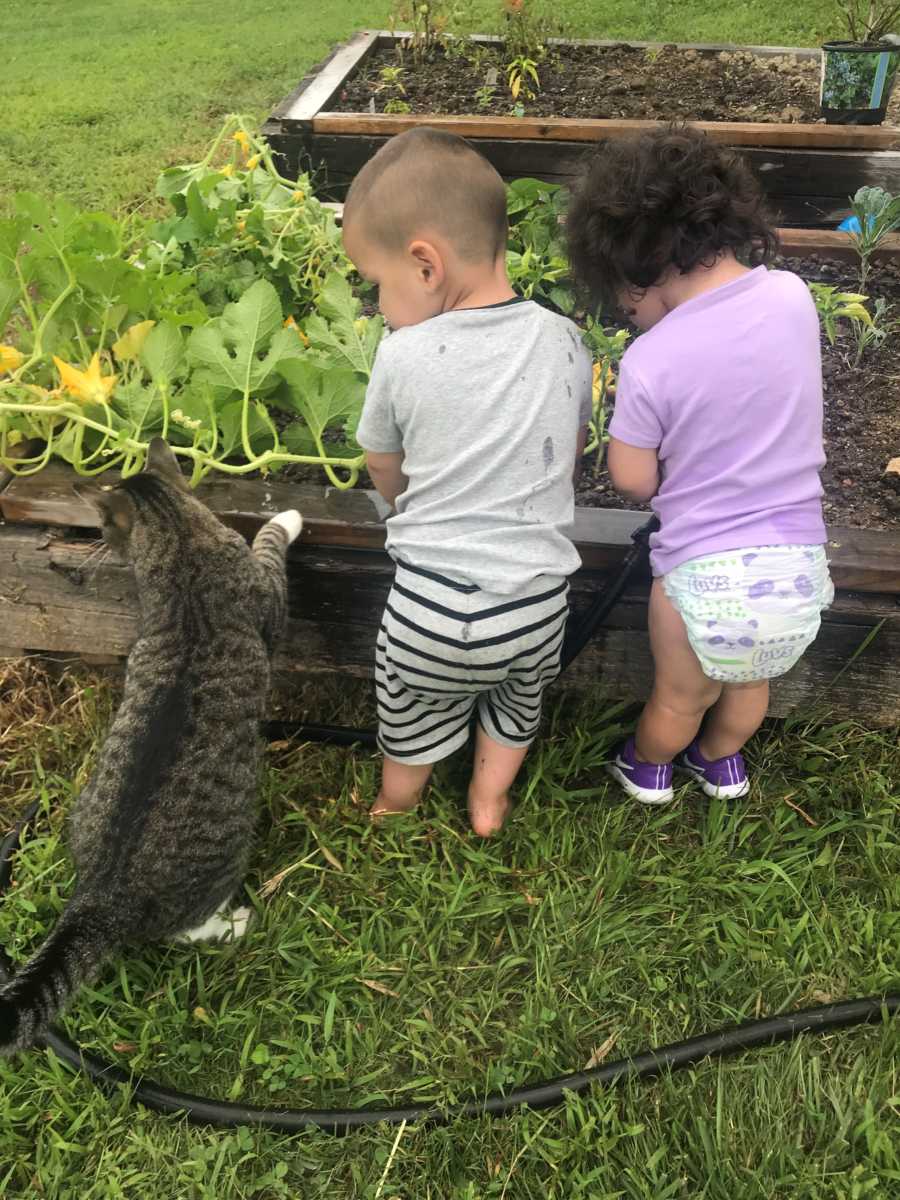 I could tell you stories of how we received two little girls at 11:30 p.m. with bruising on their legs or how three siblings were torn apart forever because a mom's rights were terminated and they had different fathers. I could tell you the story of how I found our teenage foster girl with a naked boy teenage boy at 2 a.m. in her bedroom. But I would much rather tell you, there are more stories to come.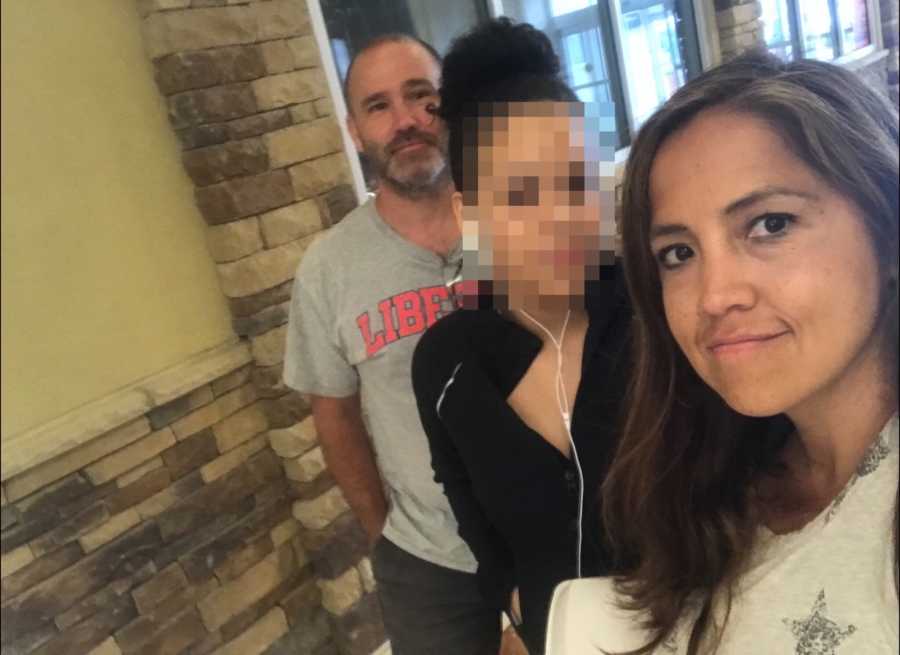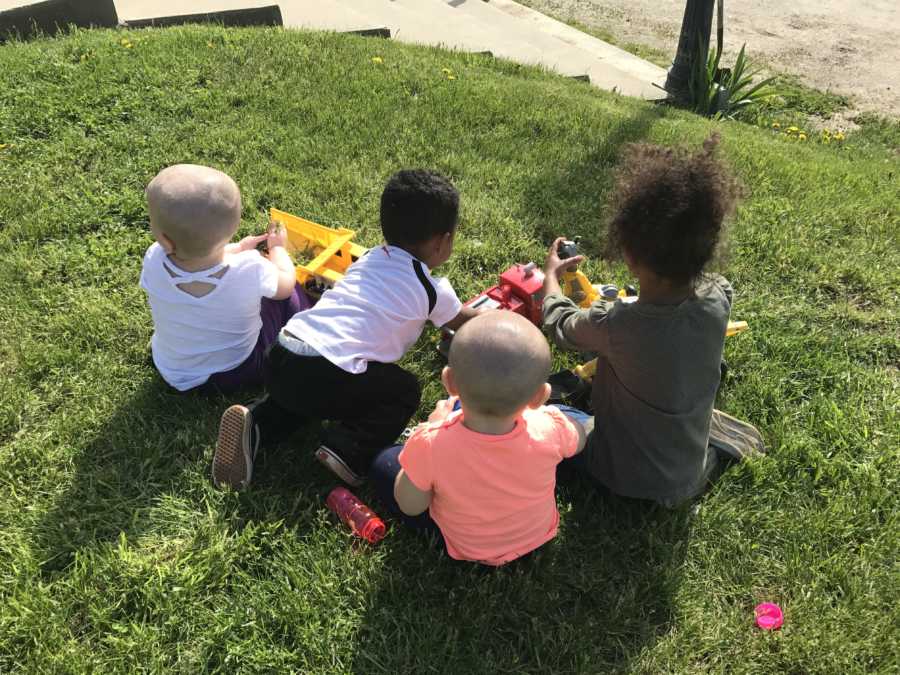 So, I  continue to say yes even when it's hard. I continue to love kids who come to us through foster care or through Roca Kidz Club, an inner-city non-profit we started 8 and a half years ago, that reaches a few hundred vulnerable kids in the toughest neighborhoods of Manchester, New Hampshire. I continue to go to the streets where drug addicts, gangs, prostitution, and poverty exist. I continue to spread the message of hope to the world.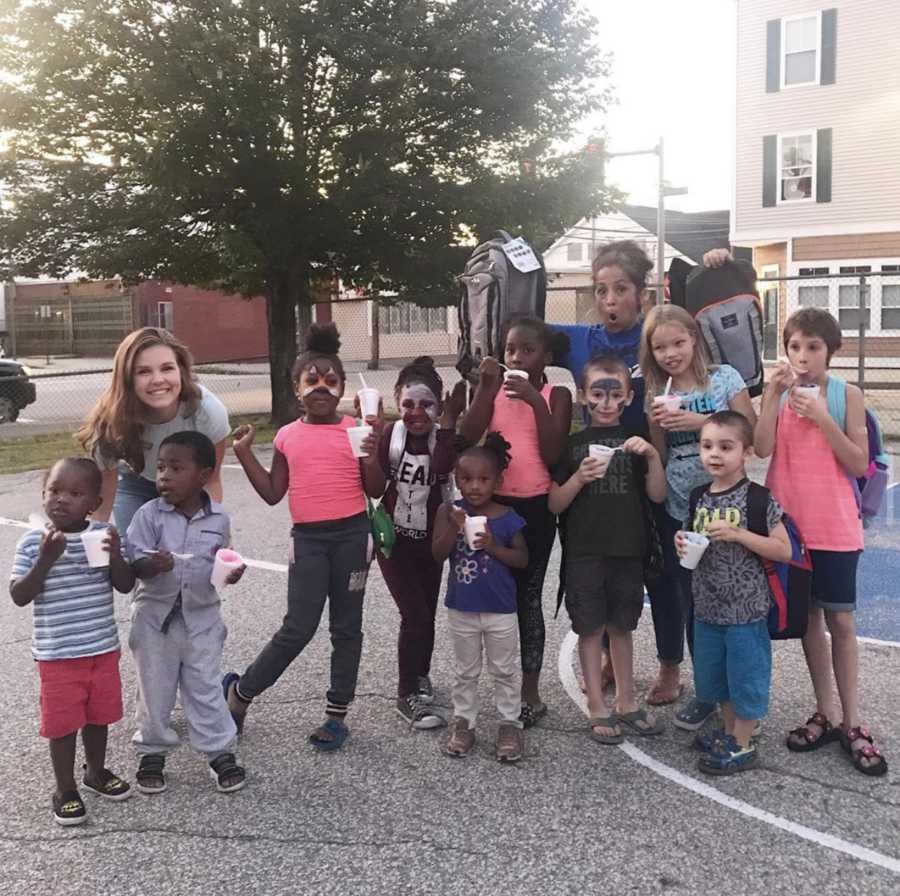 I continue to try and inspire others to change the world around them, using the resources and talents they already have.
I love people. I love kids. I love my family. I love my friends. I love myself. And I love God."
This story was submitted to Love What Matters by Jennifer Hebert. You can follow her journey on Instagram. Do you have a similar experience? We'd like to hear your important journey. Submit your own story here. Be sure to subscribe to our free email newsletter for our best stories, and YouTube for our best videos.
Read more stories about fostering:
'Wen, we'd like to adopt you.' My body was burned and abandoned on a doorstep. I was given a second chance at life.': Burn survivor adopted from foster care system, 'I'm so lucky to be alive and in a loving family!'
Spread beauty and strength for others. SHARE this story on Facebook with family and friends.