"It was the day before Thanksgiving. I had fallen asleep on the couch and got up to go to bed. My husband, Josh, was getting ready to work night shift. I felt a gush of water when I stood. I was so clueless as to what it might be, I brushed it off as accidentally peeing myself. Surely, it wasn't anything to worry about. I went to bed and woke up a few hours later. Same thing, but this time it was a lot more. I called the doctor on call, and they told me to go to the ER. I drove myself to the ER around 2 a.m., still completely unaware of what happened.
When I got there, they told me my water broke and I was going to be transferred to a nearby hospital with a NICU. I remember sobbing uncontrollably in my hospital bed. So much so the nurse was afraid I was having contractions from my body just shaking. I was only 29 weeks along. I was not supposed to have a baby this soon. Nothing was ready. I didn't even bring my hospital bag, as I figured I would be discharged and going back home.
I was in the hospital for about a week on bed rest when they told me Makenzie was going to be delivered. I had lost too much amniotic fluid and had developed an infection. The plan was to deliver her naturally. I was induced in labor for only a few hours before they found her umbilical cord was prolapsed. When I saw the look of urgency on the doctor's face, everything stopped. I don't remember much after that — other than looking up at the ceiling before I was put to sleep, wondering if I would wake up, and if I did, if there would be a baby there for me to hold.
I didn't see her for a few hours after she was born. I was wheeled next to her incubator and remember seeing her full head of hair. But I didn't feel happy. I felt helpless. I couldn't hold her, bond with her, or breastfeed her. I remember thinking, 'What do I do?'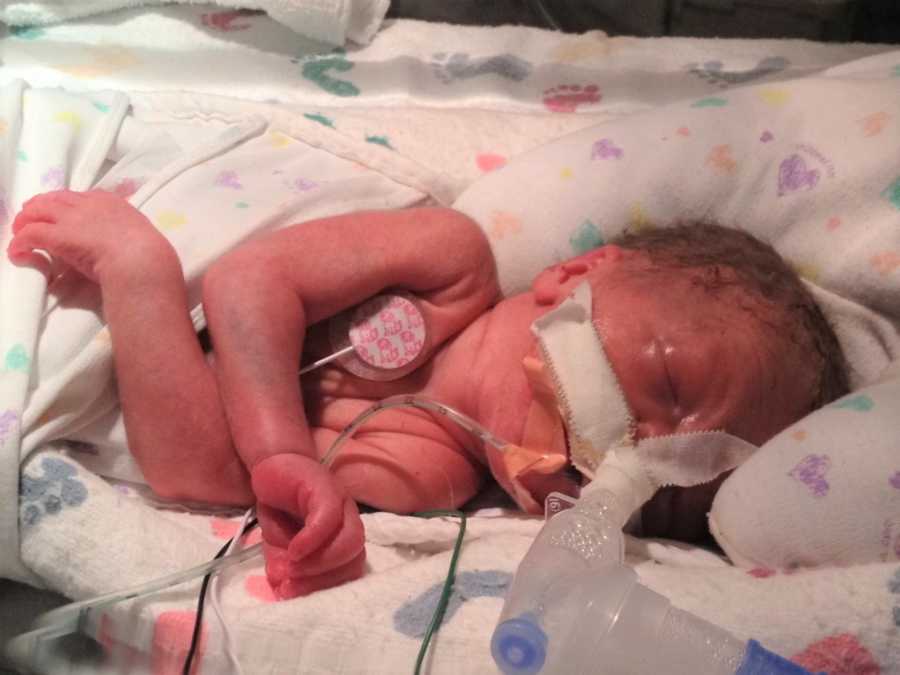 I hated the NICU. Every time I was there, my anxiety was at its worst. The alarms, the tubes and wires, the smell, the fact I had to pump constantly when I was there. I was so miserable. 'But she is alive,' I kept telling myself. 'I should be grateful.' But I wasn't. I was angry.
At first, things were pretty uneventful during her time in the NICU. She was doing well. After a few weeks, she was moved to the 'feed and grow' unit, which was a step down from the NICU. I remember feeling hopeful. That feeling didn't last long.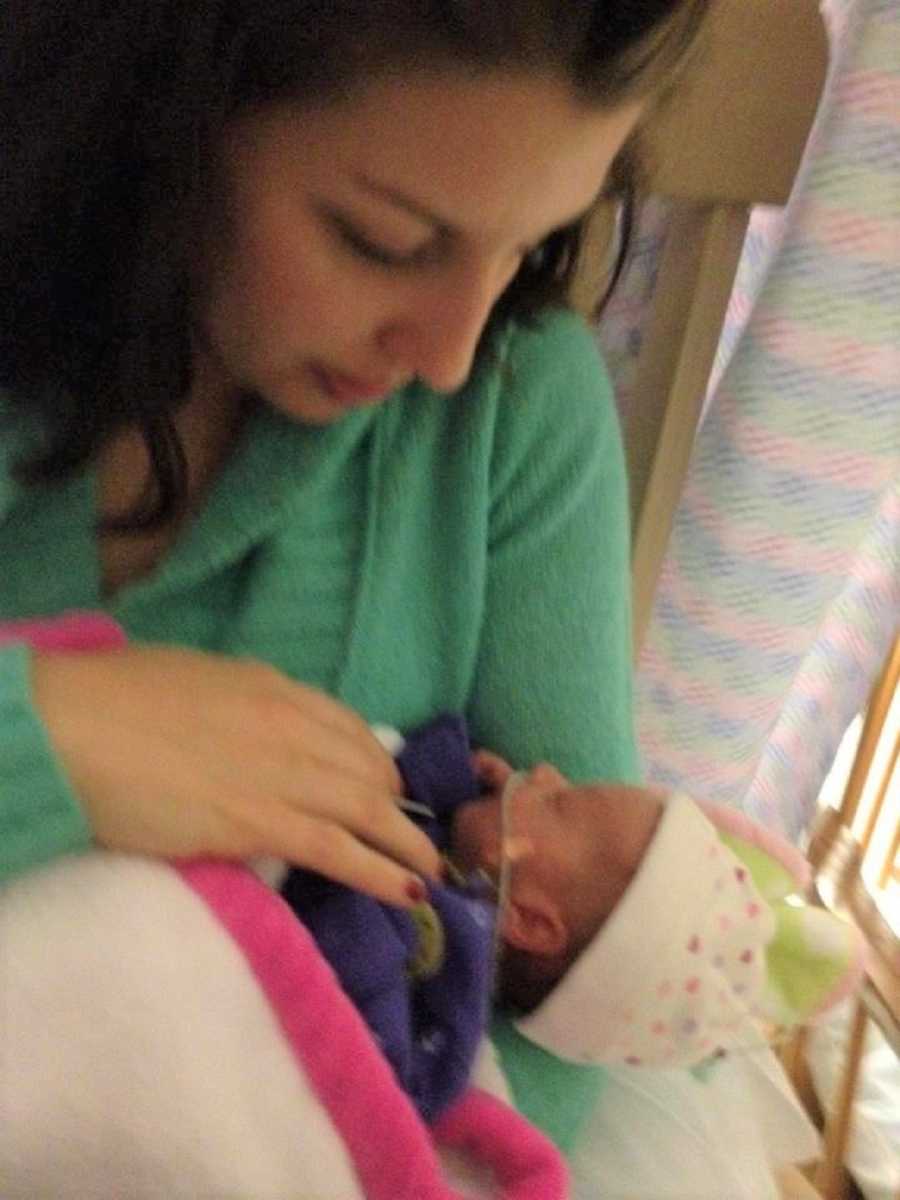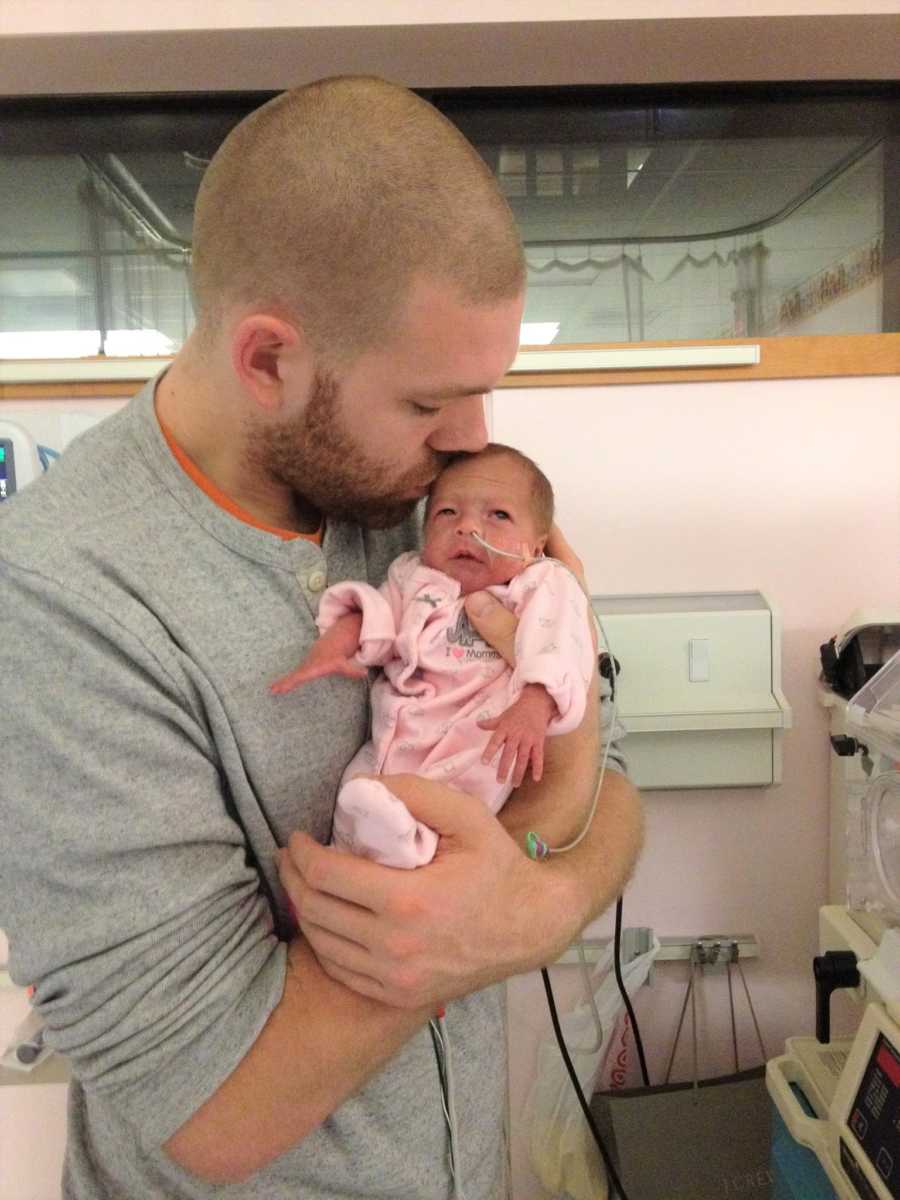 On New Year's Eve, we got the news from her head ultrasound. 'Periventricular Leukomylacia' (PVL), the neonatologist said. Brain damage. They told us right off the bat she was high risk for cerebral palsy, but I had no clue what cerebral palsy was. Like any first-time frazzled mother, I went to Dr. Google for answers, and that just led me into a downward spiral of despair. How could I raise a child with special needs? I didn't even know how to raise a typical child.
The first few months home from the NICU were spent mostly trying to adjust to life with a newborn. I still really hadn't processed the whole traumatic birth/NICU experience though. I pretty much just swept it under the rug, hoping the emotions I was dealing with would just go away.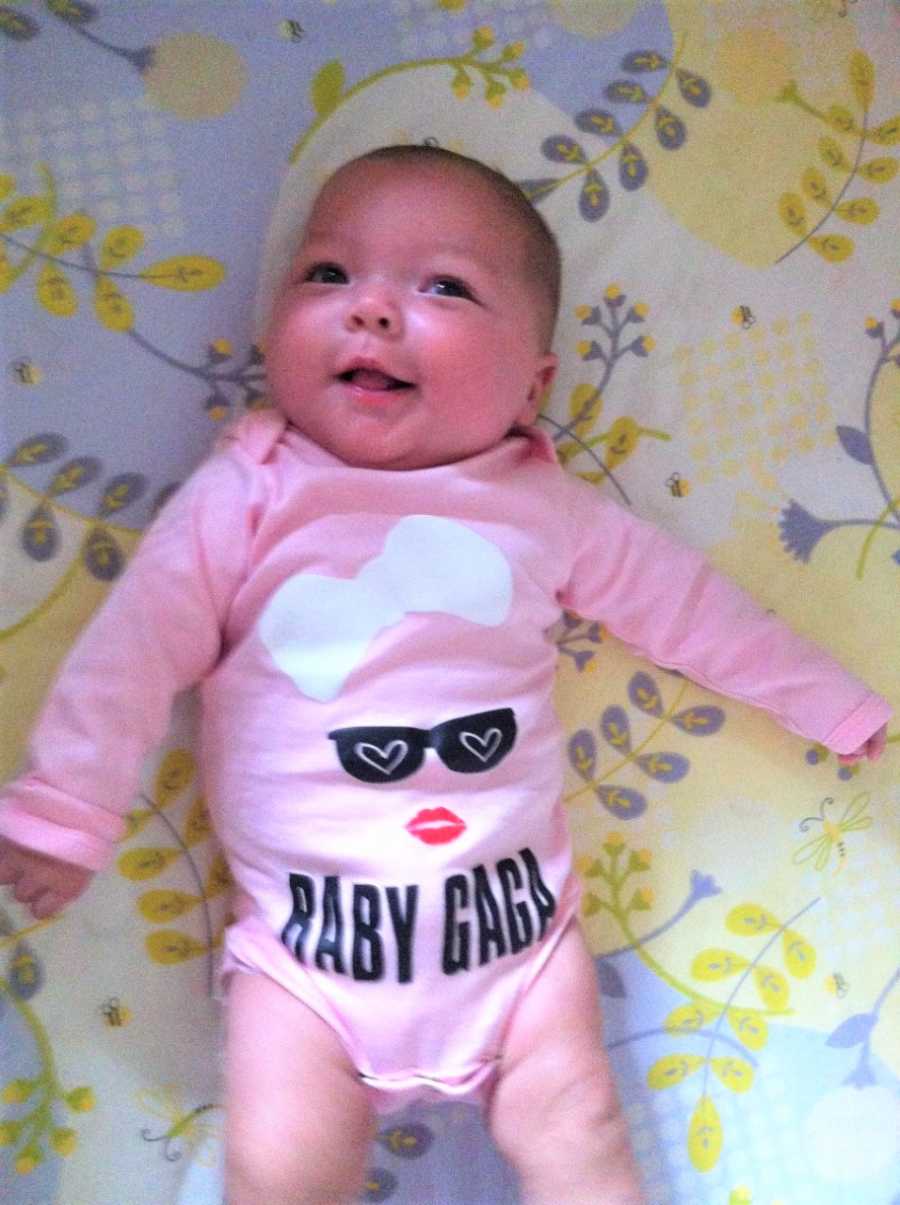 We started therapy services for Makenzie shortly after she was born. Since she was high risk, she qualified for Early Intervention Services where a therapist would come to our house and help with Makenzie's development. I obsessed over everything with her when it came to her development. I wanted her to be the one who 'overcame' her diagnosis, hitting all her milestones and coming out on top. But as time went on, we could see Makenzie falling behind. She was unable to sit up and play with toys like other kids her age. Watching your child struggle is probably the most gut-wrenching thing a parent can experience, especially with things most of us take for granted.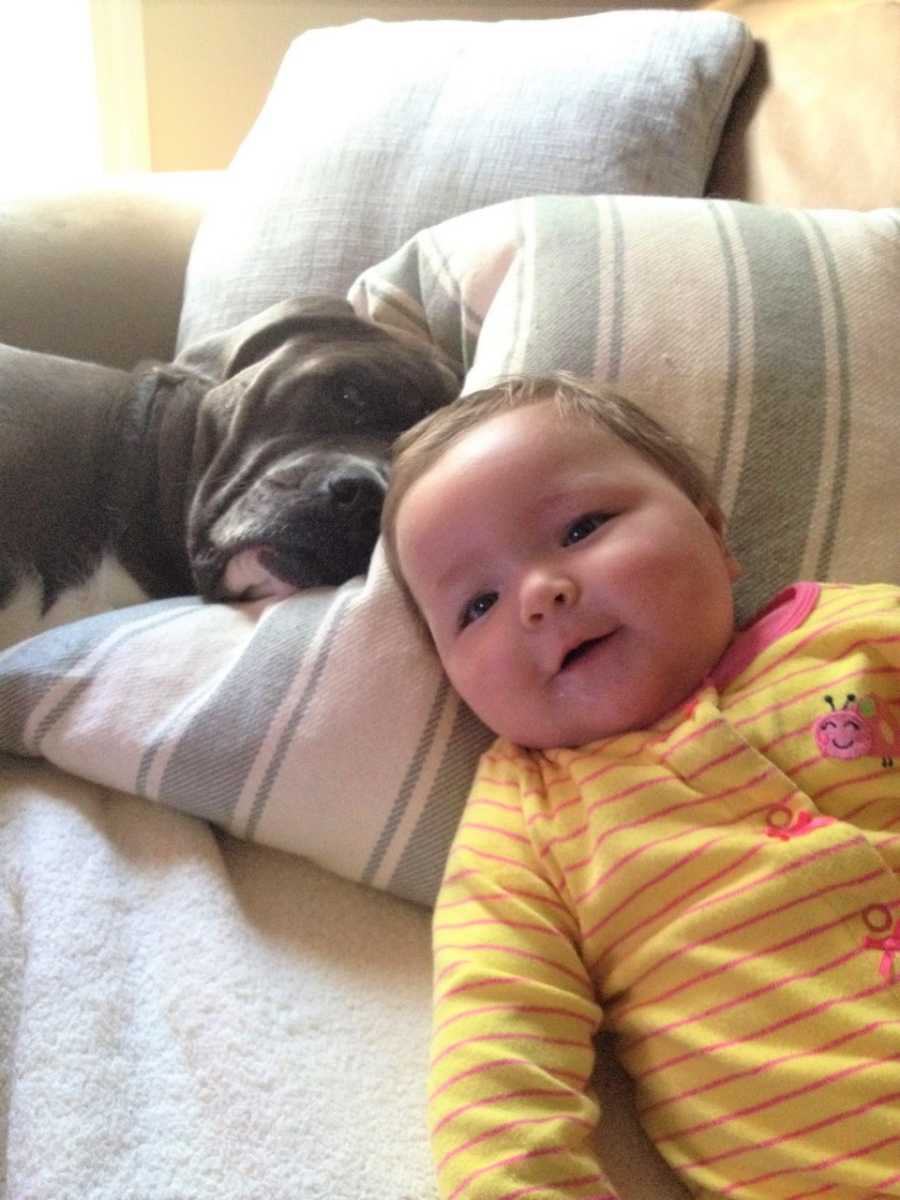 When she was a year old, we received our 'official' diagnosis of cerebral palsy. It definitely wasn't a surprise, but it also felt like a slap in the face, since I felt I was doing everything in my power to 'fix' her. I sheltered her from everything and didn't want her to be around other kids. But that sheltering was brought on by my own pain. The pain of going to 'mommy and me' classes and watching other kids her age crawling, running, and interacting with each other was sometimes just too much for me to bear. Interacting with other moms and them asking me, 'How's Makenzie?' was so overwhelming I usually just replied with a simple 'good.'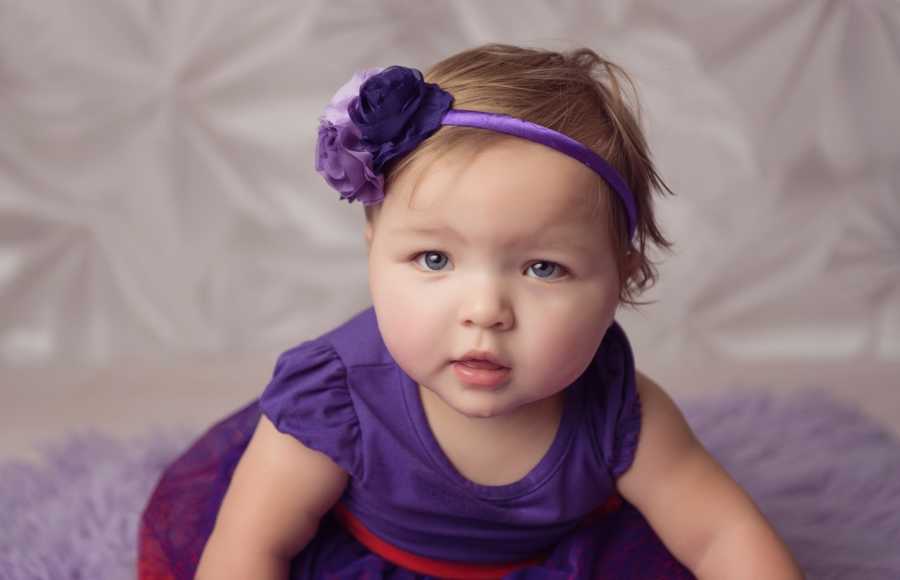 Looking back at it now, I see how poorly I dealt with Makenzie's first year. I was far from one of those inspirational mothers you see nowadays on IG, advocating and kicking ass for their kiddo. I was angry, focusing so much on her being 'normal' and not accepting what made her different and adapting. That did eventually happen though. As time went on, acceptance came. Makenzie was starting to develop her own personality, and it was fun to watch her start to blossom. I started focusing on what she COULD do.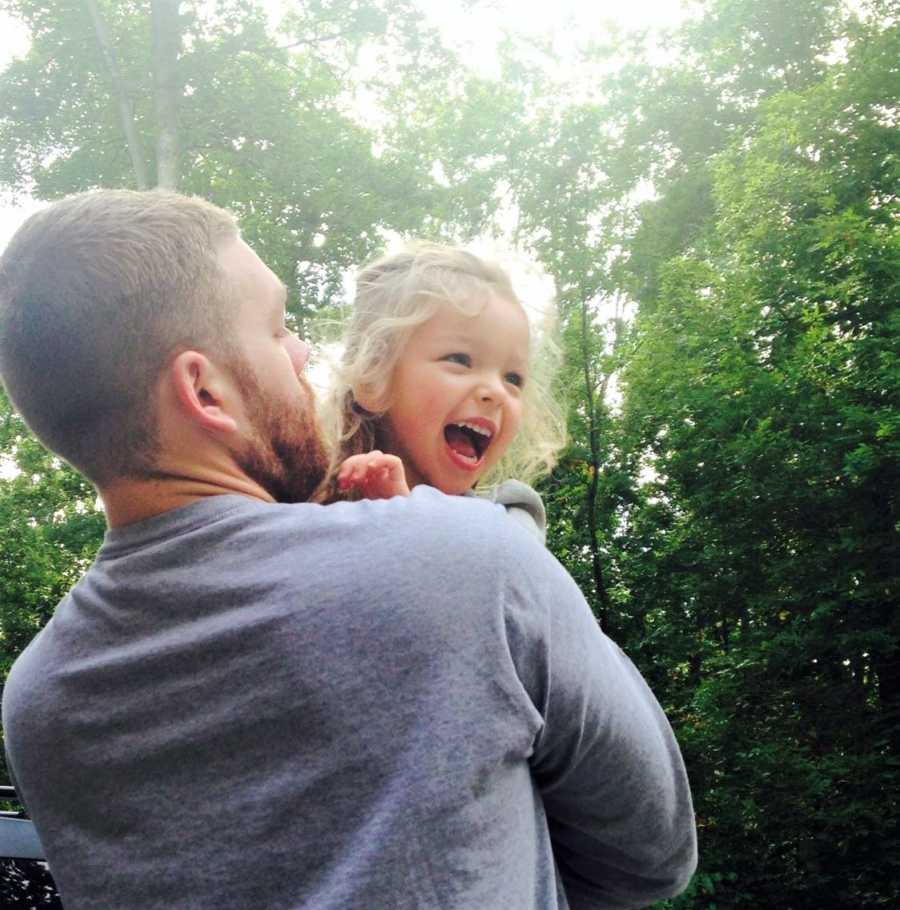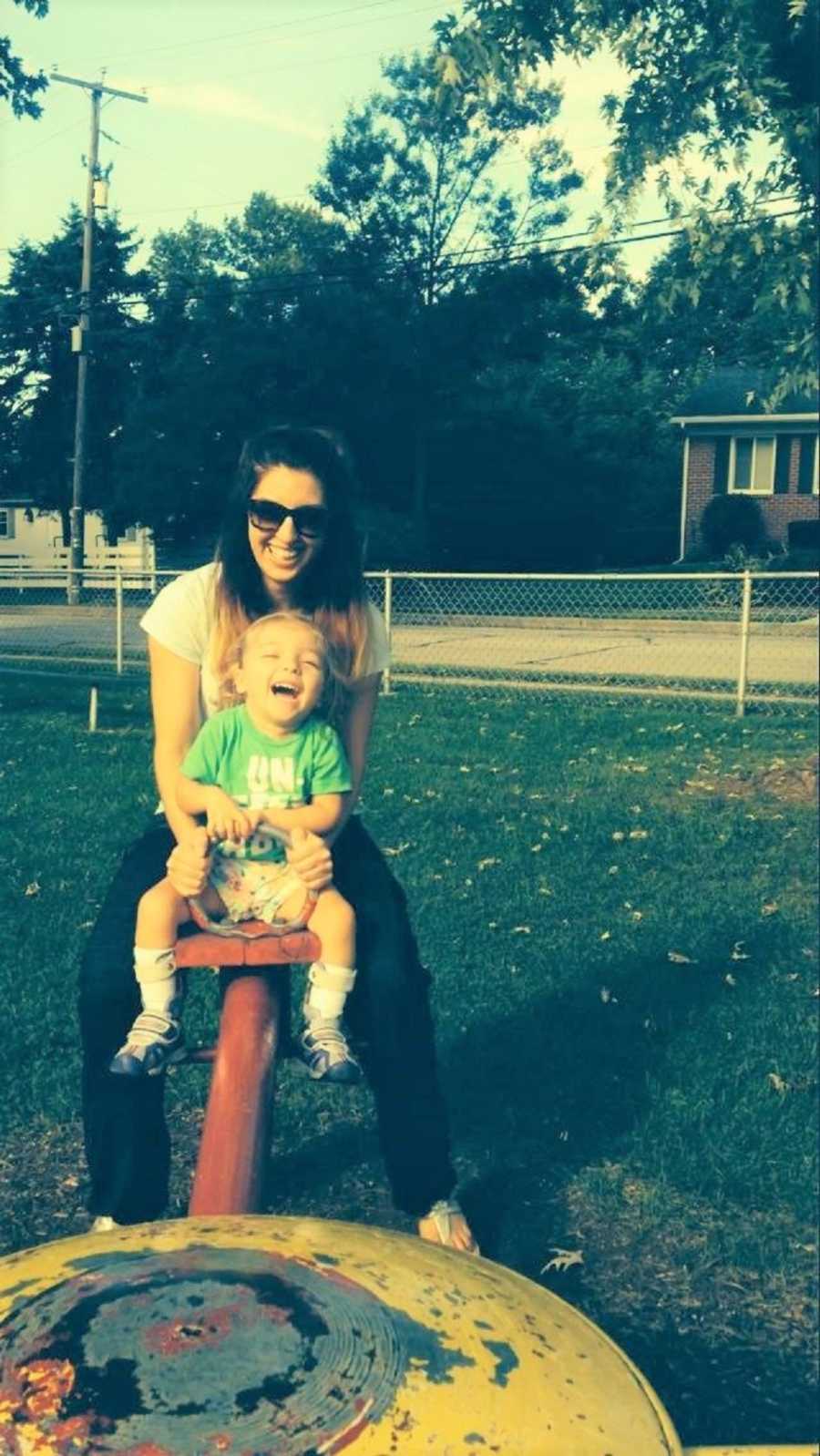 We still hit our snags though. Along with Makenzie's struggle with her motor development, we were also trying to help her with her social/cognitive development. When I went back to work, we put Makenzie in daycare. She developed some pretty big fears about other people she wasn't familiar with. So much so, she would literally burst into tears every time she met someone new. This made it so hard to take her new places and meet new people. She would cry everywhere we went if someone tried to interact with her. That felt so exhausting and only isolated us more from a 'normal' environment. But we kept pressing on, and with the help of all her therapists and teachers, she started to be more comfortable around people.
When Makenzie was about to turn 3-years-old, we decided to try for another baby. After I initially had Makenzie, I was adamant about never wanting to get pregnant again. I went through multiple tests to see if there was a reason why my water broke so early, but nothing came up. A fluke they said. Could it happen again? Yep. We were lucky to get pregnant again, easily, but I was a nervous wreck throughout the entire pregnancy.
When I was 29 weeks with Makenzie's sister, I remember preparing myself for something to happen. My bag was packed, and I was mentally preparing myself to have another preemie. But, fortunately, she stayed in there until I was 39 weeks. I remember crying on the day I was able to leave the hospital and take Arya home with us. Crying because I was so happy I didn't have to leave her there, like I did with Makenzie. Did I mention leaving your newborn baby in the hospital while you go home is the absolute worst feeling for a new mother?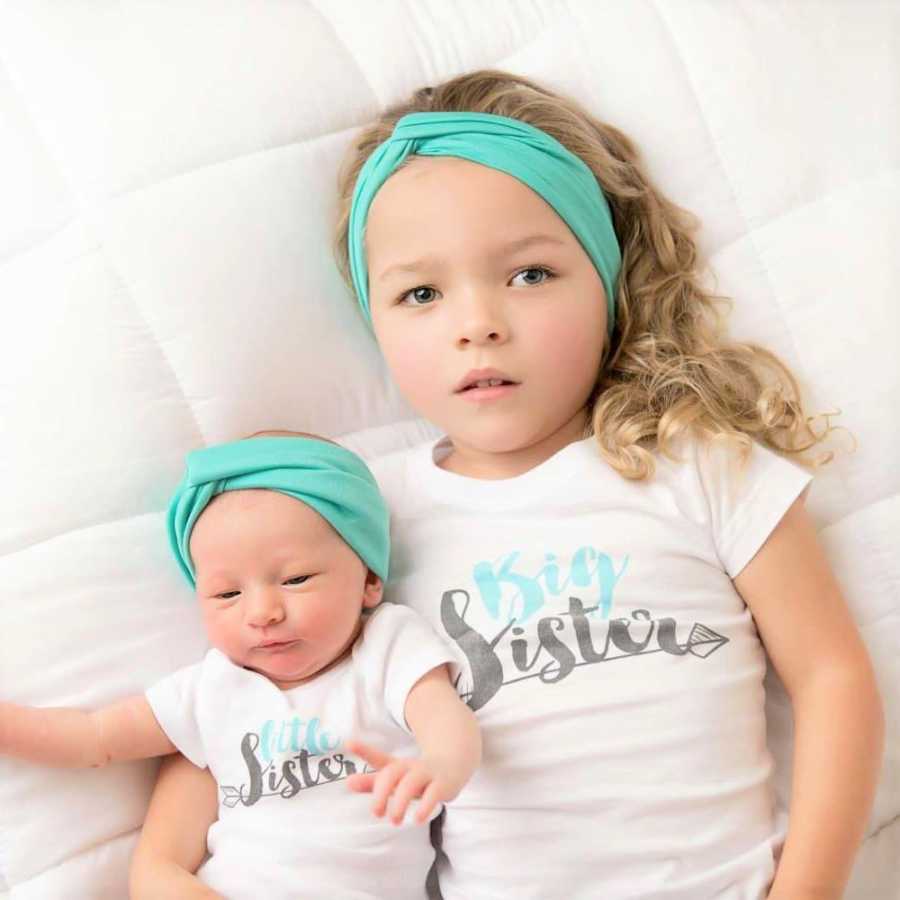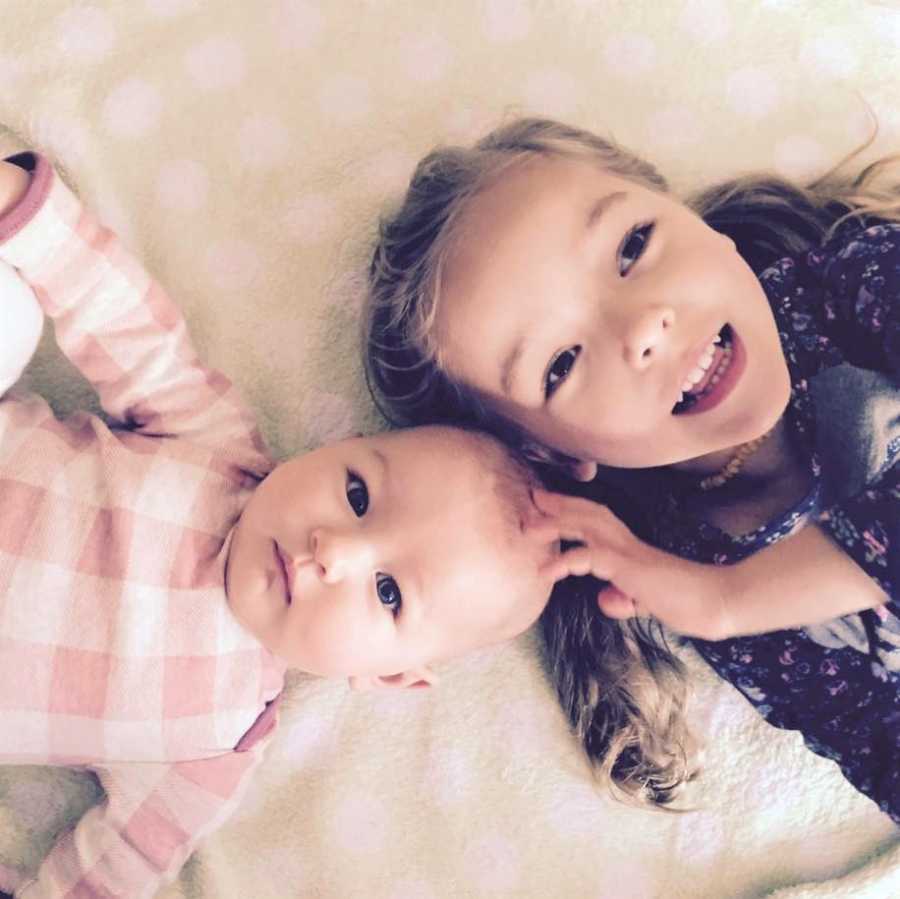 Adjusting to life with a special needs toddler and newborn was challenging to say the least, but overall, it was just what our family needed. Makenzie loved having her around, and we started feeling this sense of normalcy. Our new normal. I learned to embrace our new normal.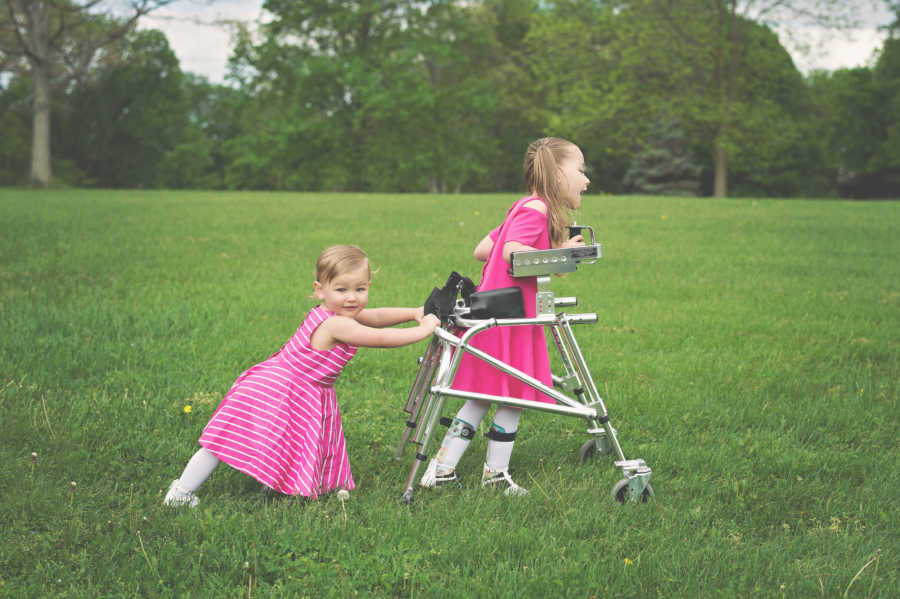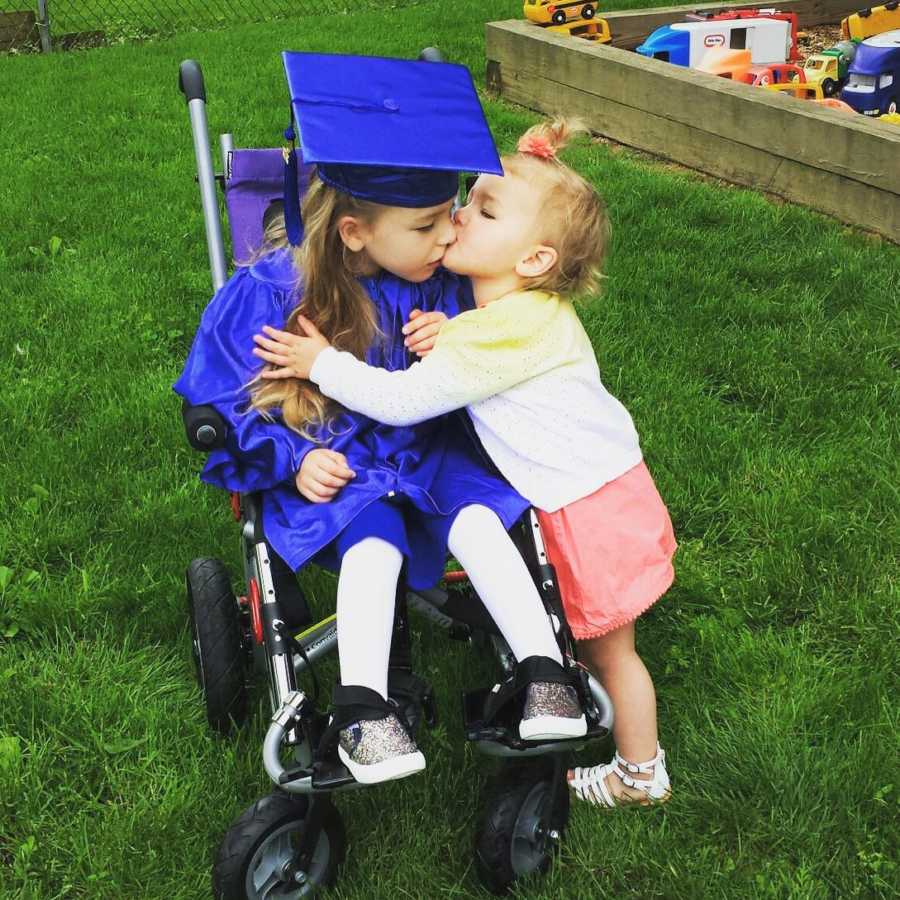 As we continued to settle into our role as special needs parents, we decided to try to expand our family once more. This time around, pregnancy was different. I didn't fret (as much) about something going wrong. I knew whatever life threw at us, we could handle. We had weathered the storm before and could do it again. Bo was born two years ago, and Makenzie just adores him. She loves talking to others about her siblings, and seeing them interact with each other makes my heart so happy.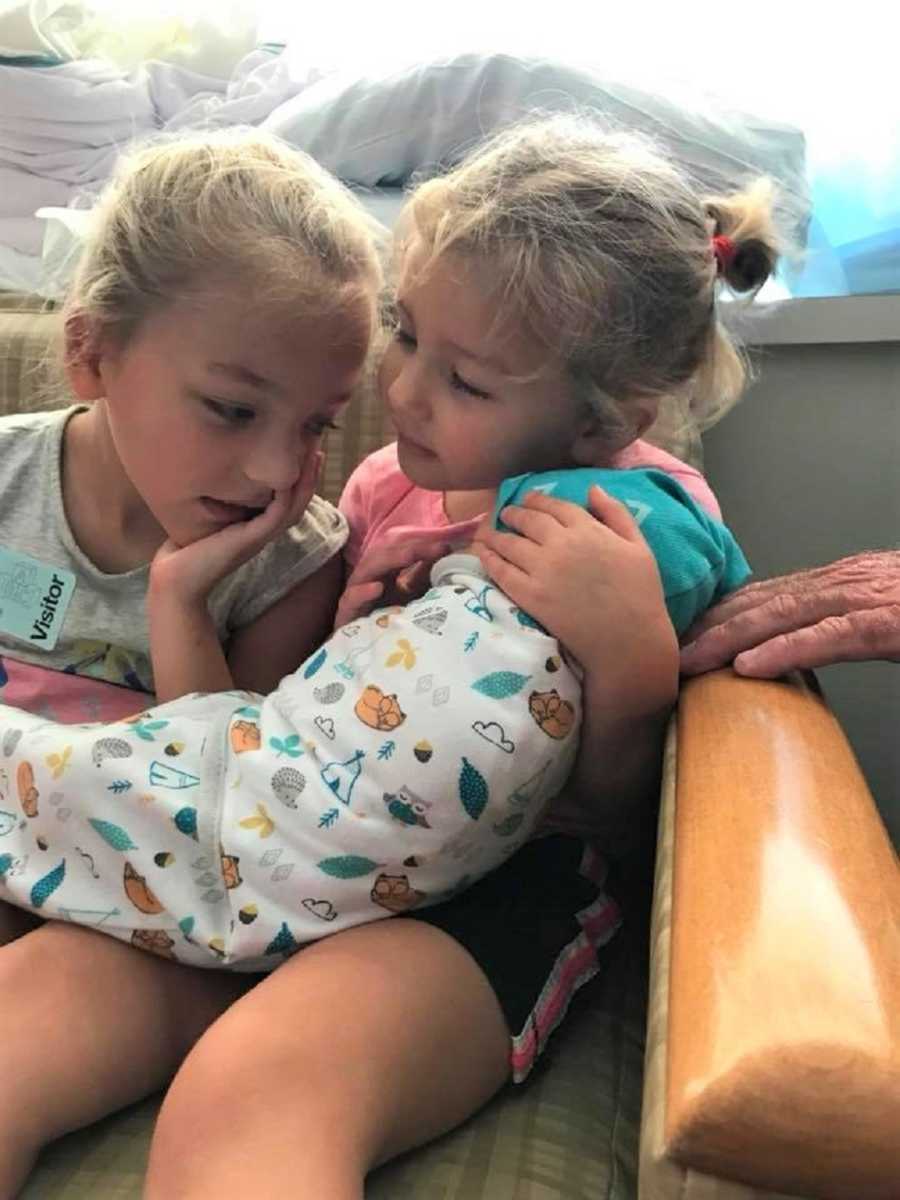 Today Makenzie is a happy go-lucky, 8-year-old girl in third grade. She is a social butterfly (a complete 180 compared to her younger self) and has been fortunate to be quite a healthy child despite her grim beginnings. Don't get me wrong, we have been to the hospital more times than I can count, but these visits have mostly been outpatient surgeries and minor procedures. Makenzie's biggest issues are her tone (spasticity). Her muscles are tight and don't communicate with her brain correctly.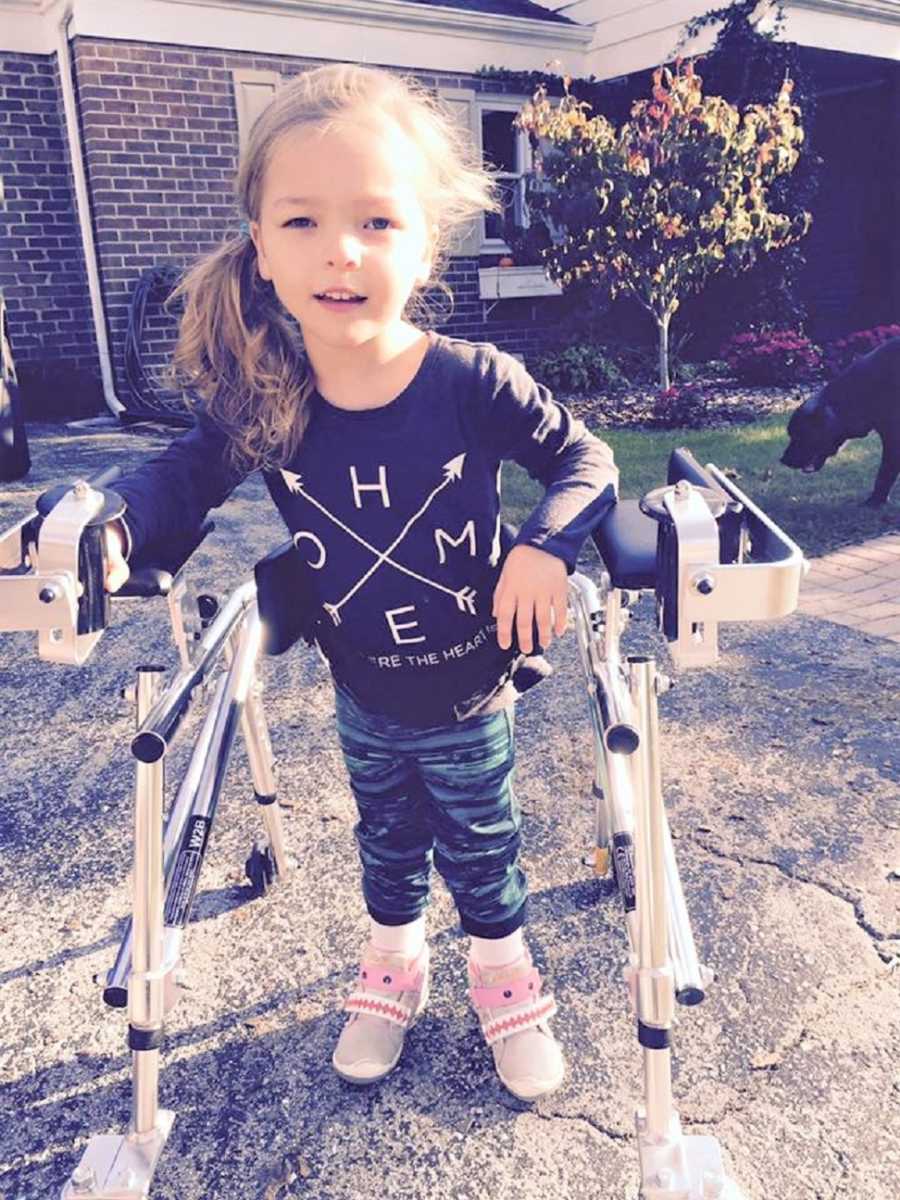 She uses a wheelchair as her primary mode of transportation, but also a walker. We still go to therapy regularly and work on her strength and conditioning. We are always open to learning new interventions that may be helpful, and feel it is important to try new, different ways to make things easier for her. Keeping her tone under control is important as she gets bigger.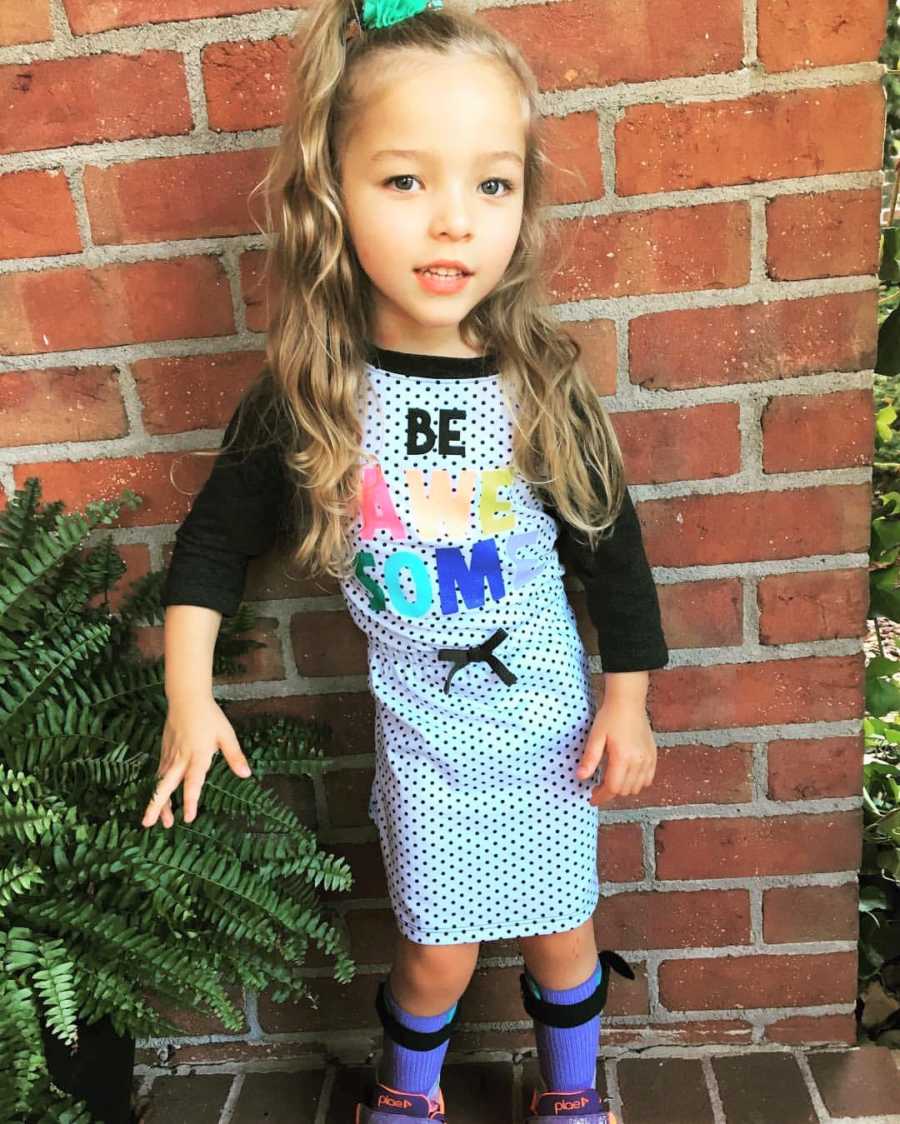 She is a chatterbox, loves to read, and enjoys swimming, bike riding, horseback riding, skiing, and being with her dog. She has an infectious laugh and beaming smile. She is funny, sassy, and sweet all rolled into one adorable package (I know I may be a little biased, lol).
Since my tumultuous start as a special needs parent, I have learned a lot. And I don't just mean learning about Makenzie's diagnosis. This special needs life has allowed us to meet so many new people and has created experiences we would have never had if our circumstances were different. I never imagined my life as a special needs parent, but who does? The constant therapy and medical appointments, the IEP meetings, the equipment challenges, the constant insurance battles, the financial strain. It is exhausting and overwhelming, to say the least. But we stopped putting expectations on her and just 'go with it.'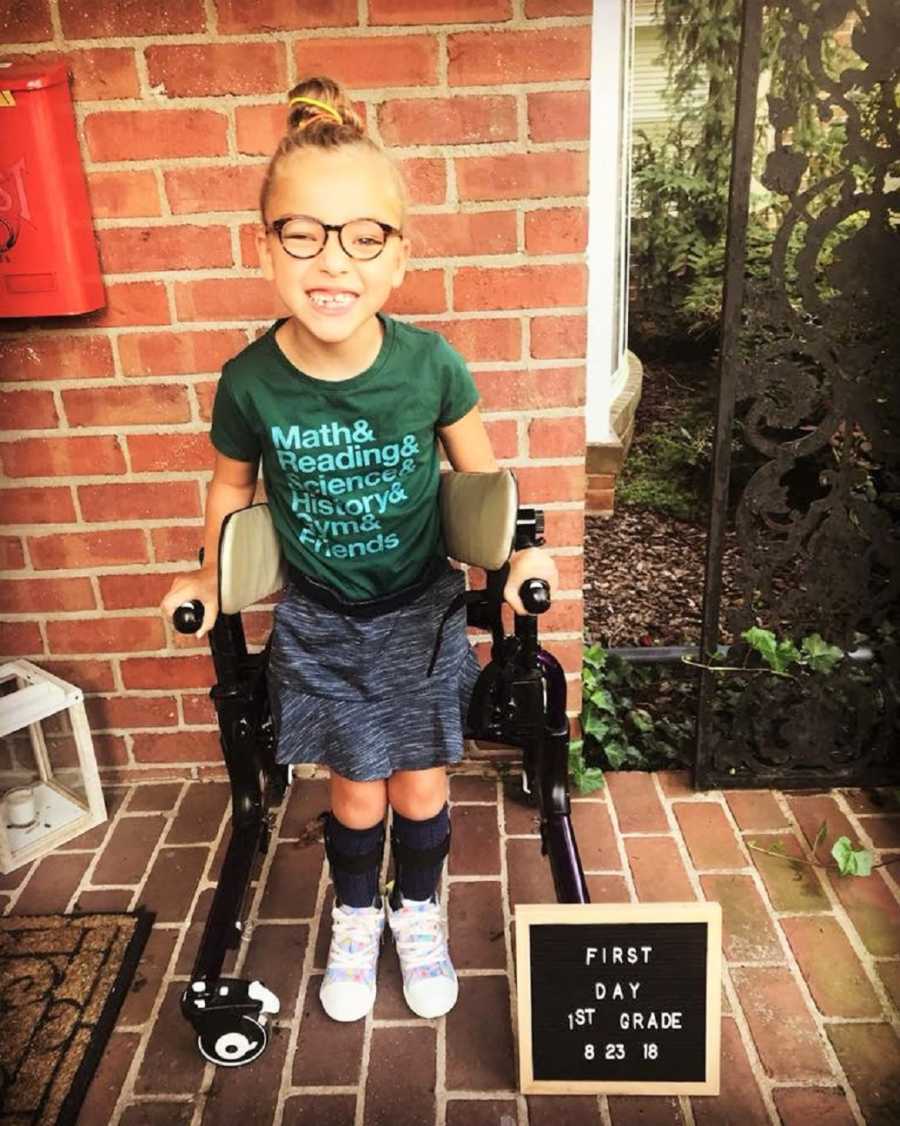 When people ask me if she will ever walk, I usually just reply with, 'I don't know.' They seem sad when I answer them like that, but that is an honest answer. I don't know if she will ever walk, but that really doesn't matter. Being able to walk doesn't define who she is. All that matters is she is given every opportunity to thrive and live her life. And no matter how grateful I am, there will always be a little piece inside of me that grieves. Wishing she didn't have CP doesn't mean I don't' love her for who she is, but the reality is CP sucks. Plain and simple. Watching my child struggle every day never gets easier. But, at the same time, I feel so incredibly lucky to have this girl in my life and am hopeful for what is to come."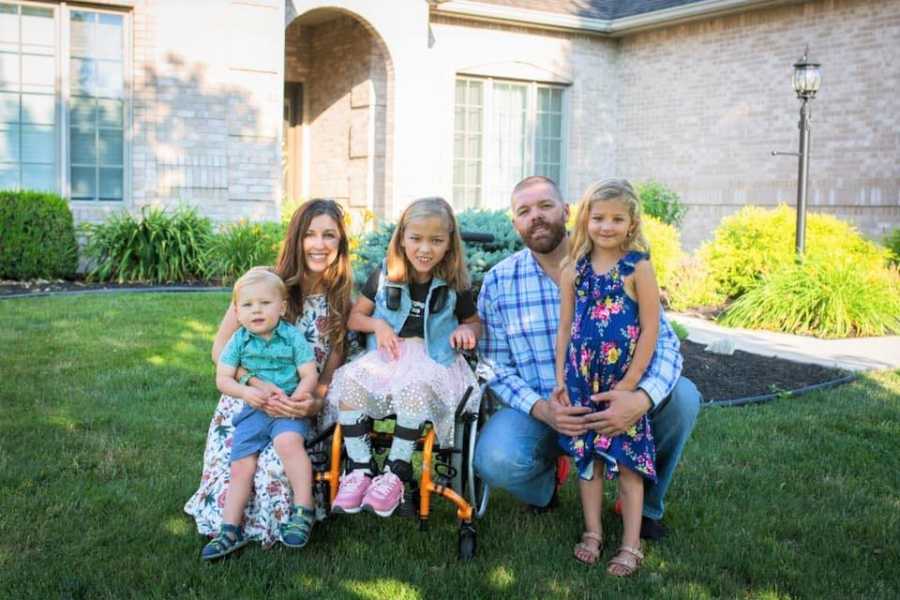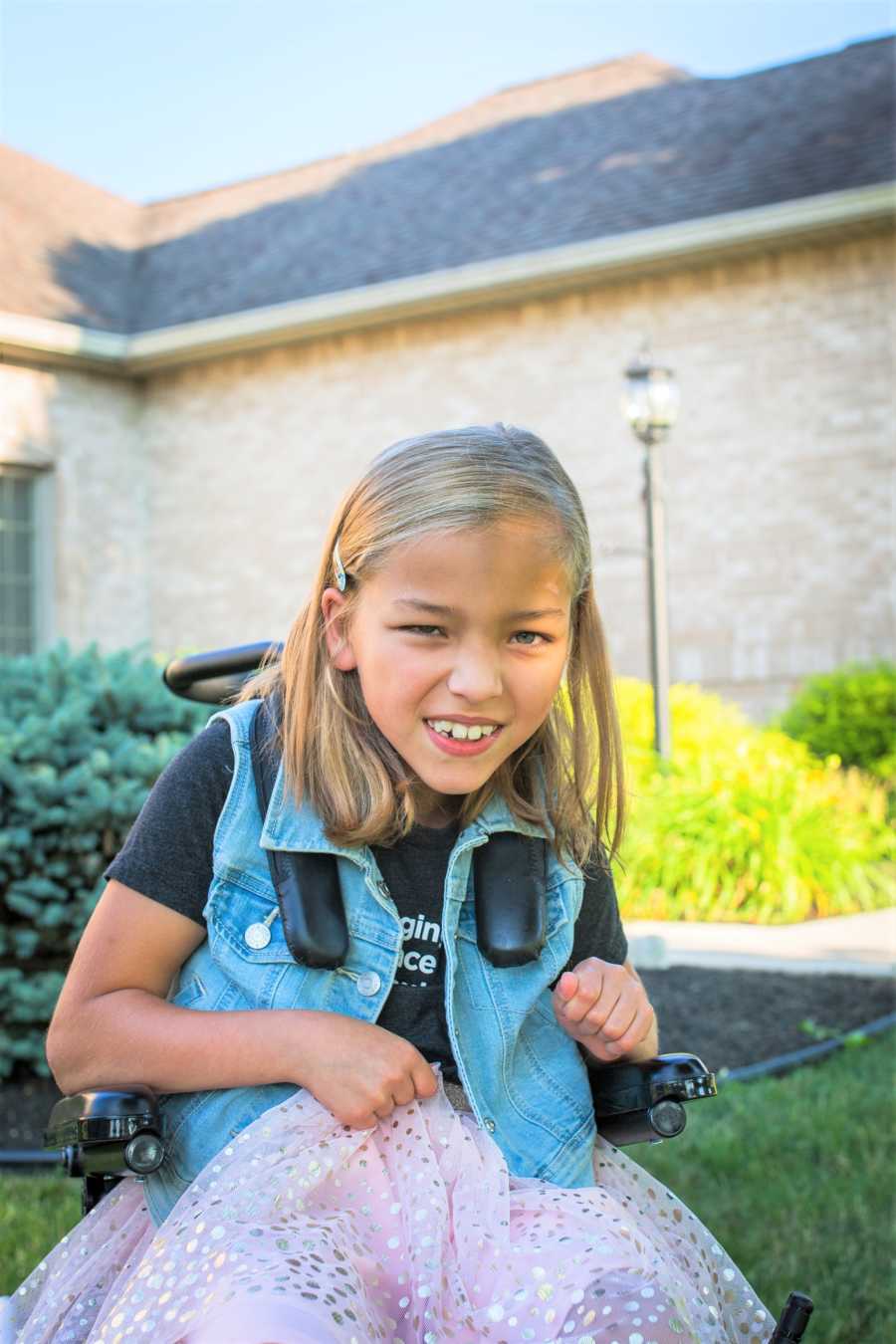 This story was submitted to Love What Matters by Malorie Blake of Yorktown, IN. You can follow their journey on Facebook or Instagram.  Submit your own story here and be sure to subscribe to our free email newsletter for our best stories, and YouTube for our best videos.
Read more stories like this:
'My husband divorced me after my baby was born. At 28, I had to move back in with my parents as a single, special needs mom.': Mom to daughter with Cerebral Palsy finds new perspective on 'true happiness'
'I didn't get a date to our senior prom. I went instead with a gay classmate of mine. There was no one to shield me from the bullies.': Woman details journey with cerebral palsy, aggressive ovarian cancer
'He went pale, stuttered and said, 'Ma'am, one of your baby's is in your birth canal, feet first.' People started flying in. I begged him to give them more time.': Mom's son diagnosed with cerebral palsy is her 'fighter'
Provide beauty and strength for others. SHARE this story on Facebook with your friends and family.