"Can you recall an event that changed your entire life? One that divided your life into a before and after? For us, that event was the loss of our baby boy, Ellis Ford.
April 4, 2017, should have been a great day. I should have gone to my doctor appointment, seen my sweet, now 14-week-old baby on the ultrasound, and found out their gender (or at least a pretty good guess). I should have then left my appointment and gone to the store to pick out an outfit for either a little girl or a little boy, wrapped it in cute baby-themed packaging, and waited for my husband to come home from work so he could unwrap it and find out whether we would be welcoming a little boy or a little girl into our family in October. Instead, I found out our baby no longer had a heartbeat.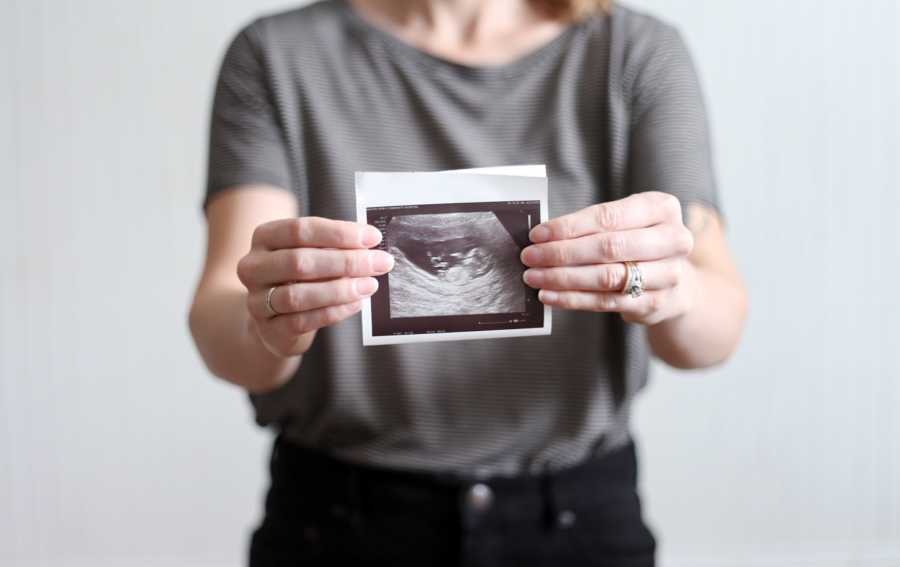 I had a feeling something was wrong as soon as the ultrasound started. In fact, I'd been feeling really anxious ever since we had announced our pregnancy just three days prior. I remember driving to my appointment that Tuesday morning with my hand on my belly, telling my baby I was sorry for being so stressed out and I would feel better as soon as I knew everything was okay. But it wasn't okay.
After a few minutes of total silence, while the sonographer pushed buttons and took measurements of our still, small baby, she put her hand on my arm and told me the words I will never be able to get out of my head…
'I'm so sorry, but I'm not getting a heartbeat.'
She handed me a box of tissues and went to get the doctor. I sat there alone in that room in total shock and disbelief at what I had just heard. I knew how common miscarriages are, but I didn't expect it to happen at 14 weeks after hearing our baby's strong, rhythmic heartbeat just two weeks earlier. But the doctor came in a few minutes later, confirmed what the ultrasound tech had told me, and sent me to the hospital to deliver my lifeless baby.
So many thoughts were running through my head. 'How could this have happened? What did I do wrong? Why me? I need my husband.' (He was in the midst of army training and completely out of contact.) I remember pleading with my baby to be okay with my hand on my womb and tears running down my face.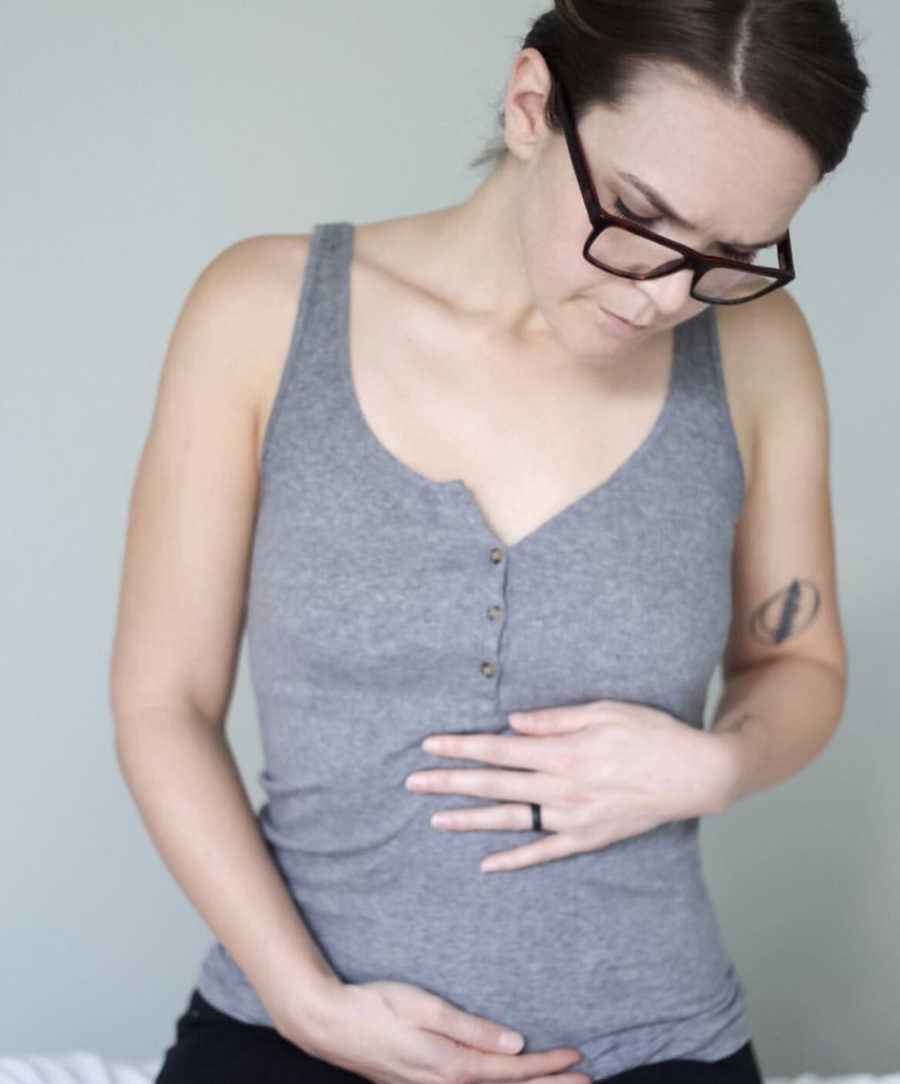 When I arrived at the women's clinic at the hospital, with puffy red eyes I choked out the words, 'I'm having a miscarriage.' A nurse led me to a delivery room and gave me a gown to change into and a bag to put all my things in. I had about a gallon of blood drawn, was put on IV fluids, and asked a bunch of questions. And after roughly five hours of bearing the weight of this devastating news alone, my husband walked through the door of my hospital room. He walked over to me with tears in his eyes and lay on the hospital bed next to me. He held me and we cried together. Despite being one of the hardest moments in our marriage, it is one that is still so precious to me.
At about 4:00 p.m., six or so hours after I arrived at the hospital, they started the induction process. A little while later I began to feel what simply felt like regular menstrual cramps, uncomfortable, but not unbearable by any means. I ate tortilla soup and jello, played some rummy with my husband, watched Fixer Upper on HGTV, and cried a lot. The doctors came in again at 10:00 p.m. to check on me and administer another round of medication.
I was still only feeling relatively moderate cramping at that point. Again, nothing I couldn't handle. My husband and I slept on and off at that point, which was pretty difficult considering the blood pressure cuff on my arm would automatically take my blood pressure every 60 minutes on the hour. I woke up a little before 4:00 a.m. and decided I needed to go to the bathroom. I knew the doctors were planning on checking me again at 4 and a cervical exam when you need to pee is not fun. So, I woke my husband up to help me go to the bathroom. I was having a hard time walking to the bathroom on my own at that point because anytime I stood up I started violently shaking. I was also having much stronger contractions at this point. He got up to help, unplugged my IV, and helped me stand up.
Immediately upon standing, I felt something trickling down my leg and knew my water had broken. My husband went to grab the nurse and I told her I thought I was delivering our baby. She grabbed one of those hat things they put under the toilet seat if they need to collect your urine to catch everything, and then waited outside the door. As my husband stood by me rubbing my back, I sat on the toilet with my legs violently trembling underneath me and fighting back tears while what felt like crazy amounts of blood and other liquids came out of me. I kept thinking that had to be everything, but then I'd feel more being released.
I sat on that toilet for what felt like an hour, but it was probably only about ten minutes. The nurse grabbed me some mesh underwear and a huge pad and my husband helped me back to the bed, while she cleaned everything up.
She came back in a little bit later and told us it looked like I had passed everything. She told us we had a little boy, a perfectly formed tiny little boy with all ten fingers and all ten toes. When I heard her say the word boy and I felt this huge swelling of love and loss all at once in my heart. I had been wishing for a boy, and here he was, but I'd never get to meet him this side of heaven.
We left the hospital the next morning, not with a baby in our arms, but with a little purple memory box.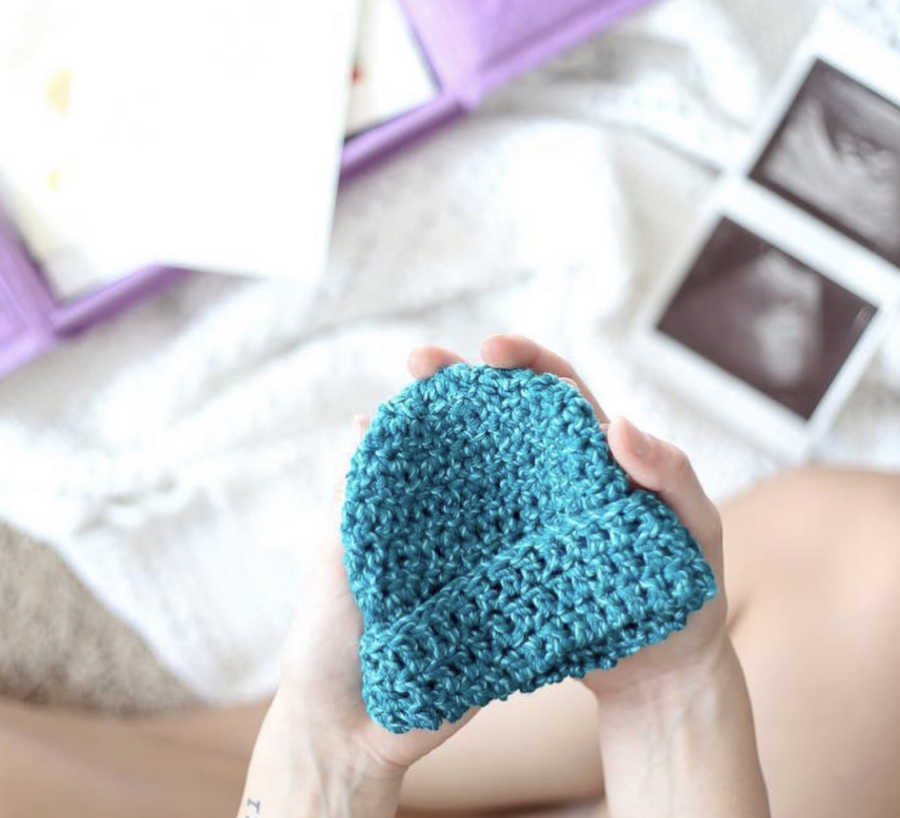 Since that day, we have lost three more babies. Baby Pea in August of 2017, Little Bean in April of 2018, and our little girl, Faith, in October of 2018. But that wasn't the end of our story. Little did we know around the same time we conceived our fourth baby, a little girl was conceived just an hour away from us – a little girl who we would welcome into our family the following February thanks to the incredible sacrifice her birth mama made when she placed her for adoption and chose us to be her parents. She is the answer to so many prayers, our little miracle, the rainbow after the storm of losing four babies.
On that fateful day back in April 2017 when our lives were changed forever, I never could have imagined our path would lead us here- to adoption and our beautiful baby and her brave first mama. But I am oh so grateful to have been given the privilege of being this sweet girl's mama, and for the promise of Heaven where we will one day get to meet her siblings."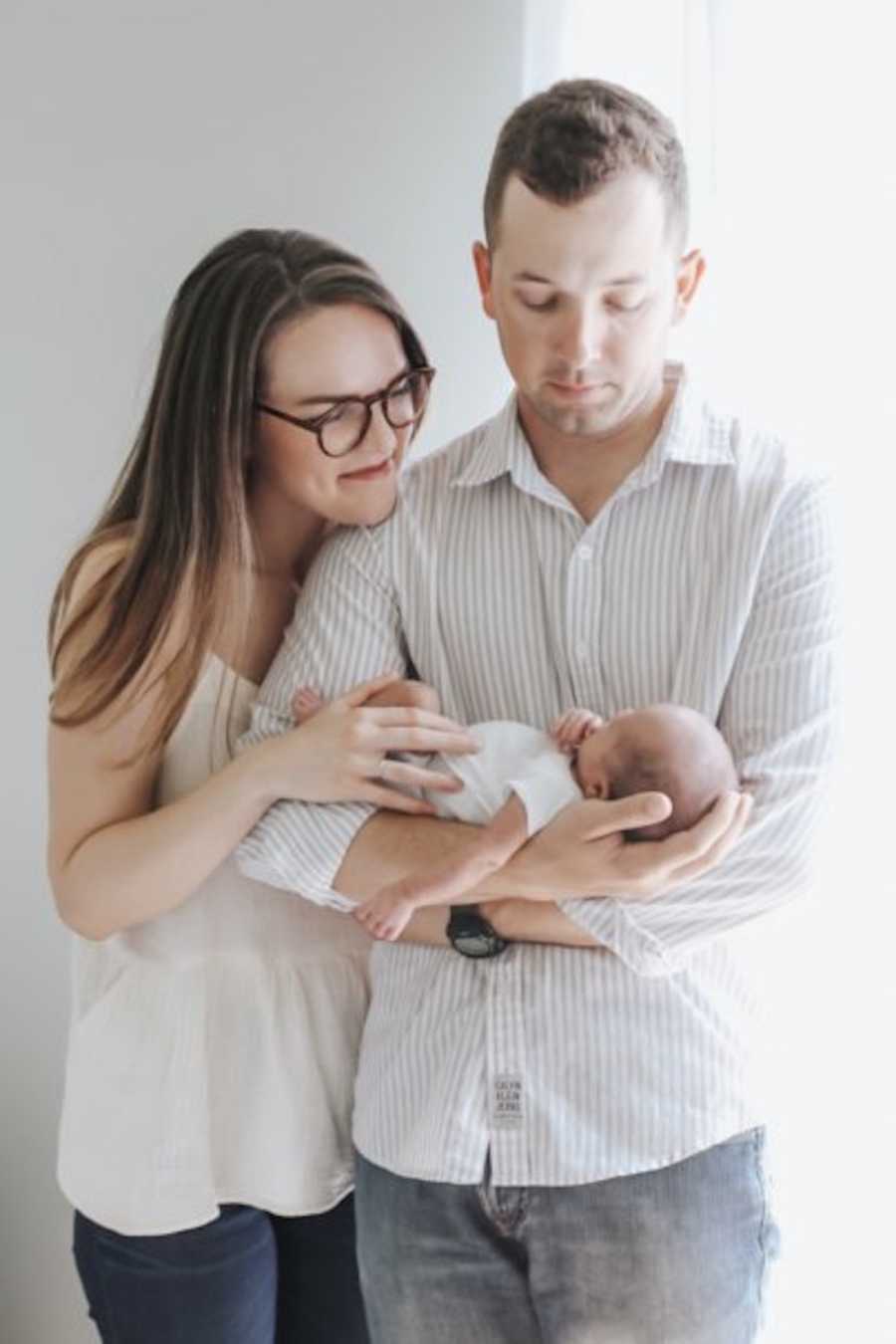 This story was submitted to Love What Matters by Kiersten Peterson. You can follow her journey on Instagram and her website. Do you have a similar experience? We'd like to hear your important journey. Submit your own story here, and be sure to subscribe to our free email newsletter for our best stories.
Read more touching stories about those overcoming pregnancy loss here:
'My miscarriage crushed me. I screamed and cried in the nursery closet, clenching my son's wubby so hard my palms bled. I was inconsolable.'
'Going through one miscarriage is traumatic enough, but going through 7 total losses was life shattering for our family.'
Provide hope for someone struggling. SHARE this story on Facebook and Instagram with your friends and family.