"Our adoption story began when I was a sophomore in high school crammed in the back seat of a car with all my girlfriends. We were driving to the hospital to offer our naive teenage support to one of our best friends, who was about to place her baby boy into the arms of a woman she didn't know, and say goodbye to him forever.
By the time we got to the hospital she had already delivered him and to this day, I still remember walking in the room to see my friend laying there, a sheen of sweat still visible on her forehead, tired, solemn and more quiet than usual – and thinking that she was the bravest strongest, person I'd ever known. Not only did she carry this child through the halls of an unforgiving high school until the day he was born, but she chose a life for him that she knew she couldn't provide. I wouldn't know this until years later, but that strong and selfless friend of mine prepared a hidden chamber of my heart for the beauty and heartbreak of adoption, and for my fierce love and respect for birth mothers. I wouldn't understand the magnitude of her choice or the grief of her loss until I looked into the tear-filled eyes of the woman who made me a mother 10 years later.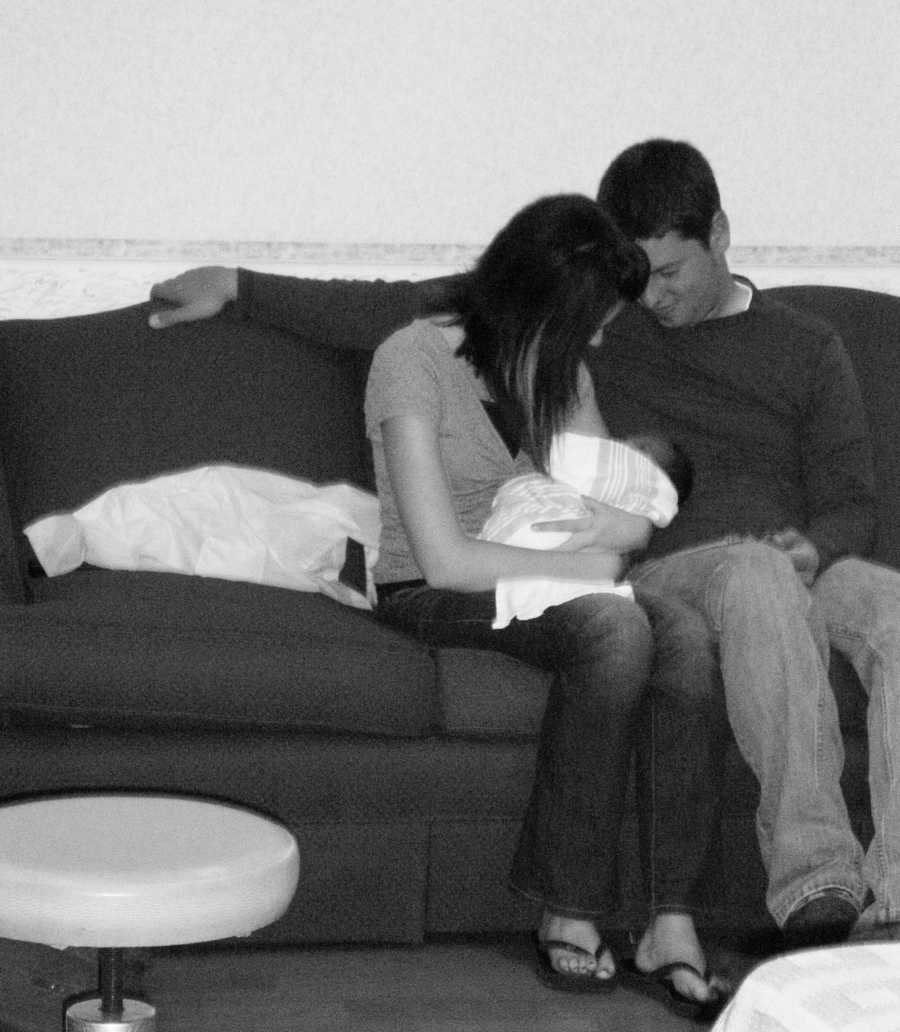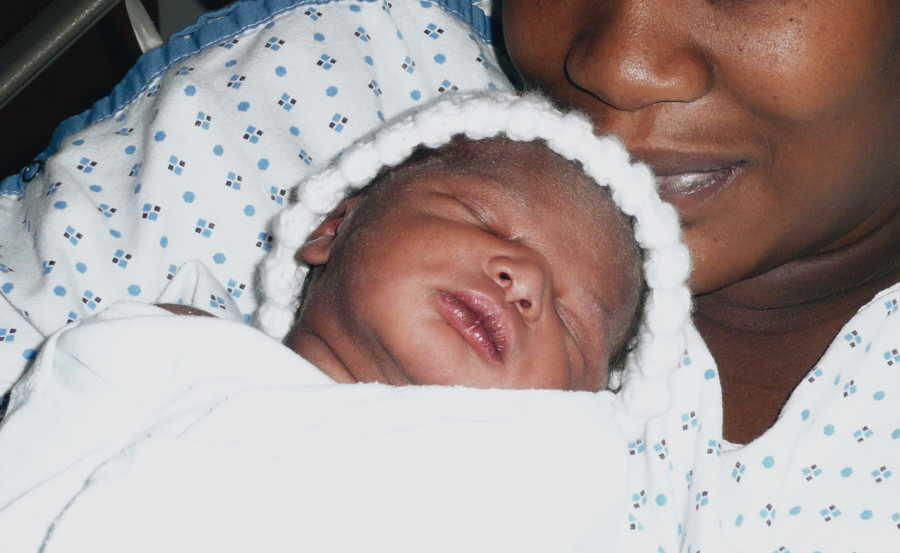 I remember vividly the night it all came full circle. Ten years later I was snuggled up on the couch with my husband, both of us completely speechless after watching the movie Martian Child. The story hit us like ice cold water to the face. We both knew we wanted to adopt at some point in life, but we hadn't tried anything exceptional to have kids yet so it wasn't exactly the first thing on our minds…Until we saw that movie and heard the line, 'how do you argue against loving one who's already here?' From that moment on, adoption was all we could think about.
The next day my husband called me from work and said, 'I don't know how, but we need to start the adoption process today.' We met with an agency that night and handed them a check with all the money in our account to cover the intake fee and not a clue how we would pay the rest. We were chosen by an expectant mom one week later, and our son was in our arms exactly one month after the night we watched that movie. We ended up selling our house, our car and taking out a loan, all within two weeks. We saw how God was able to move this financial mountain for us to bring our baby home, because we were willing to pick up the shovel and start digging alongside Him.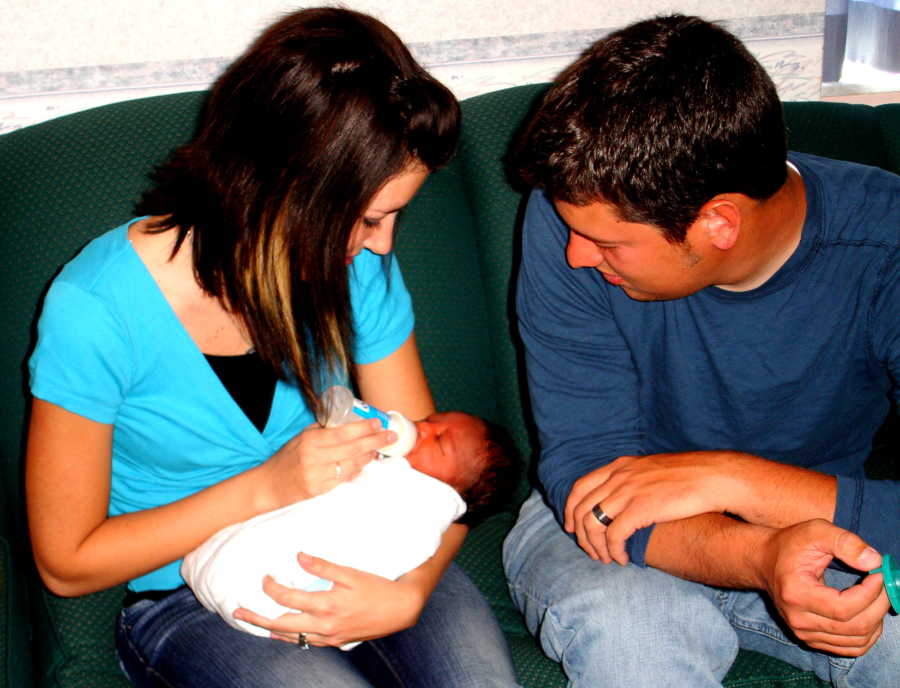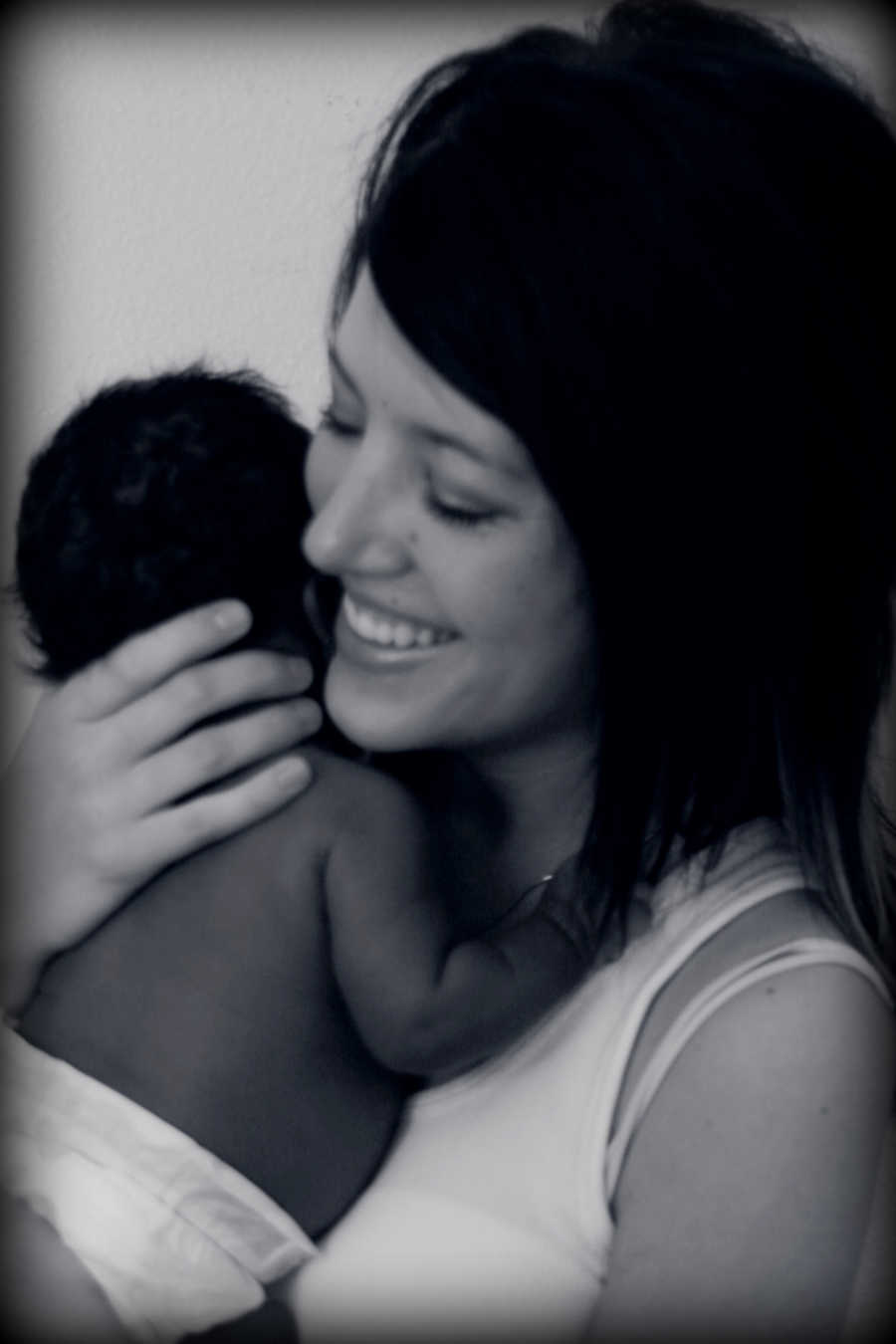 If I could travel through time and talk to my 24-year-old self, the girl who was staring at her twentieth negative pregnancy test, I might tell her something like this: One day she is going to be alarmed when all of her friends start having one, and then two kids and she doesn't have any yet. She is going to pray for a baby for so long until the day she can't see the point in asking anymore. She is going to know what it feels like to be angry with God, and sad. Really, truly, deeply sad when she realizes the babies are not coming. But then I would gently grab her shoulders and look her in her now worried eyes, and I would say to her; 'Listen. God has every intention of completely wrecking your soul more than once in your life so you will know what it means to let Him put it back together again. And one day that will happen when you find yourself holding your husband's hand in a small office at an adoption agency and the case worker will get off the phone and tell you that you are now the mother of a 3-day-old baby boy. That is when you will close your eyes and thank God for all of those unanswered prayers. But just you wait, it will happen again. Just when you think your heart can't hold any more love, a beautiful girl will lay her baby in your arms and make you a mother of two.' And then I would hug her tight and tell her sorry for spoiling the ending, but everything is going to be okay, because her heart knows no happiness like mine does right now.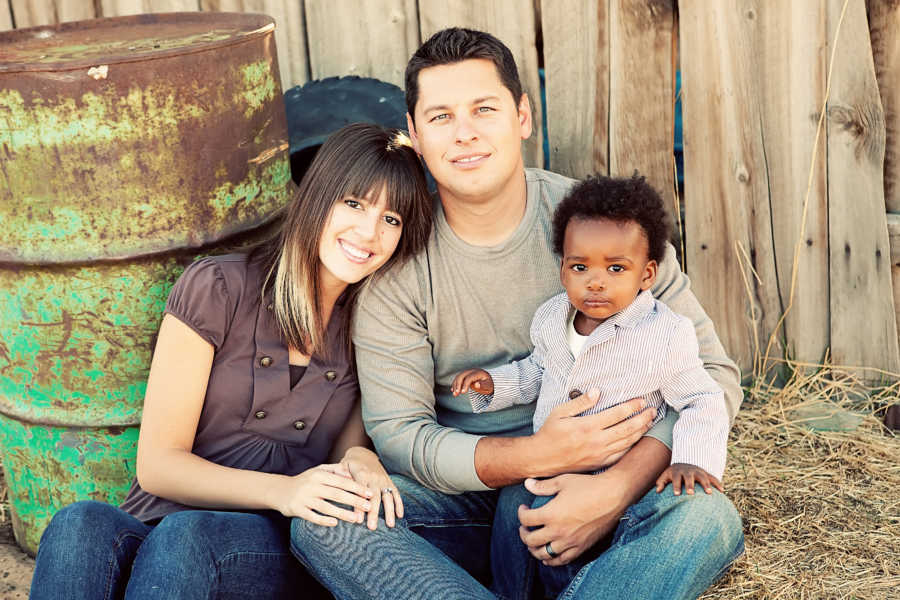 Even though infertility wasn't the deciding factor for us in choosing to adopt, it was the push we needed to do something we had always planned on whether we got pregnant or not. I know that's not everyone's story though, and none of that discredits the very real truth that infertility still hurts something fierce.
When you are being held in God's hands like that, it is hard to understand what He is making out of you. You ask why, why would He keep you from having the one thing you always wanted…that He wanted for me? You don't feel the space being created in your heart or the soul stretching that is taking place. And you can't hear Him through all the frustration and tears telling you to please hold on, 'I am working on your prayers and what I have for you is better than you ever imagined.'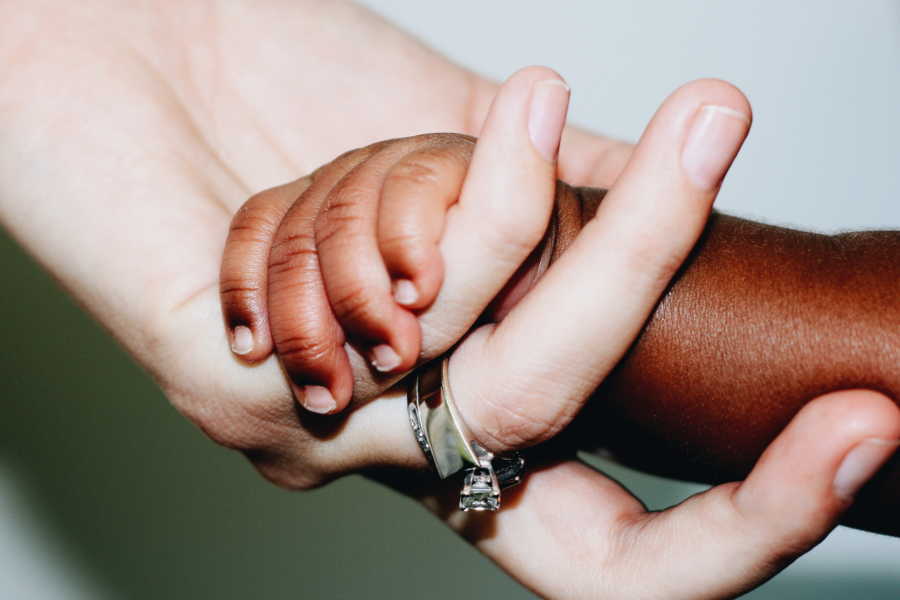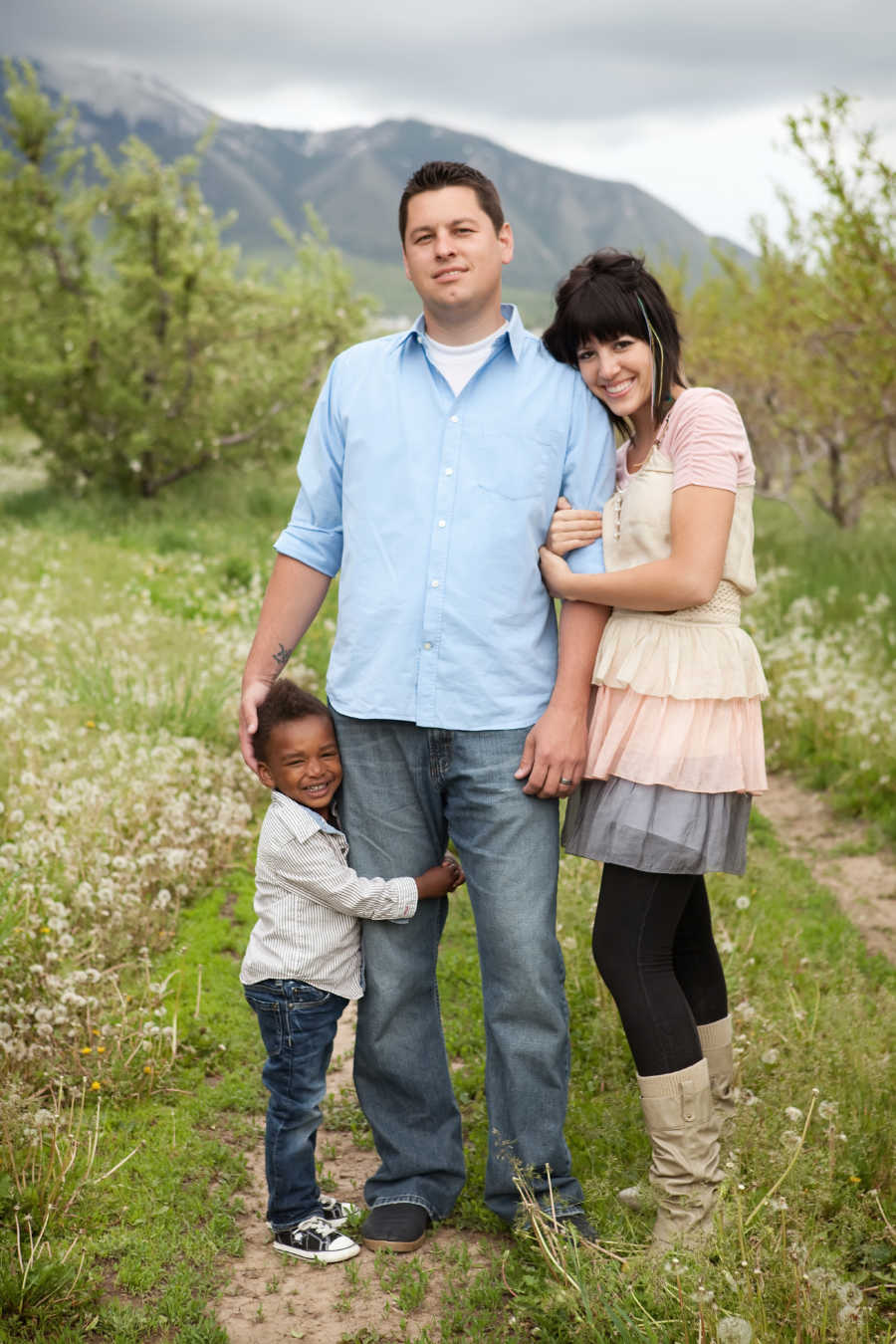 I've never won a lottery, but I imagine it kind of feels like being handed your 3-day-old baby boy for the first time and hearing the words 'Congratulations, you are a mother.' Especially after the long and lonely road it took to get to him.
I didn't think to ask, 'why NOT me?' until I saw that little face that looked nothing like my own for the first time–staring up at me, begging me to love him.  And that's when I knew. That's when it dawned on me exactly the kind of heart all of the days and months and years of waiting shaped inside me. I began to realize that if God wouldn't have spent that extra time on me, I wouldn't be here holding this baby and being asked to love him. I wouldn't have known that I could. I wouldn't have known that the disappointment of seeing one line on that pregnancy test month after endless month could become the most beautiful thing I'd ever seen while I was holding my baby; who would've never been in my arms had the stick read positive."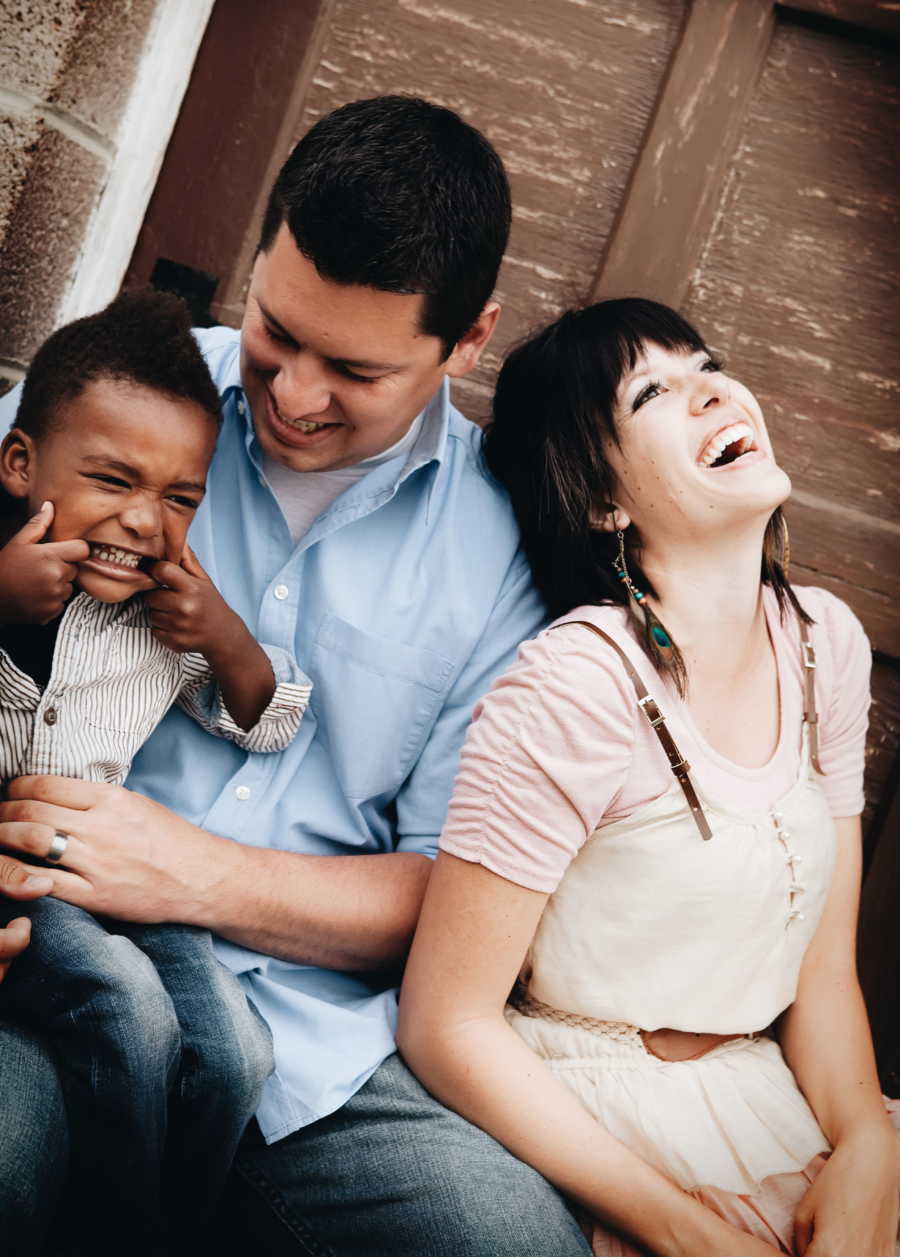 This story was submitted to Love What Matters by Kortni Miller of Utah. You can learn more about their adoption journey on her Instagram, born.from.my.heart.
Read about Eli's adoption here:
'Eli and his biological brother who went to another family have lived 45 minutes from each other for their entire lives, and have never met. Until now.'
'For us, he was only ever our son. Not our black or adopted son. Even though most folks find him adorable right now, they might feel differently when he dates their daughters.'
Provide beauty and strength for others. SHARE this story on Facebook with your friends and family.