"I have been told I will be able to find a new normal and a new happiness. The new normal sucks and feels wrong. I wake up in the mornings and try to come to terms with my nightmarish hell of reality. My heart aches with a pain that, even with all the words of the English language, feels indescribable. The week of October 5th, like every week, had its ups and downs. However, that morning, a year and 5 days before our planned wedding, was the worst day of my life to date.
The happy memories flood in, followed by the painful and torturous memories. I still beg and plead to every god I have ever heard of for this to all be a dream. I beg to forget coming home from work and finding the love of my life lifeless on our couch, not breathing, not moving, not waking up. I beg to wake up like I did hundreds of times before, to roll over and smell his deodorant, feel his hair on my cheek and his warmth radiating into my chest. I wish with all of my being to hear his laugh and see his smile again.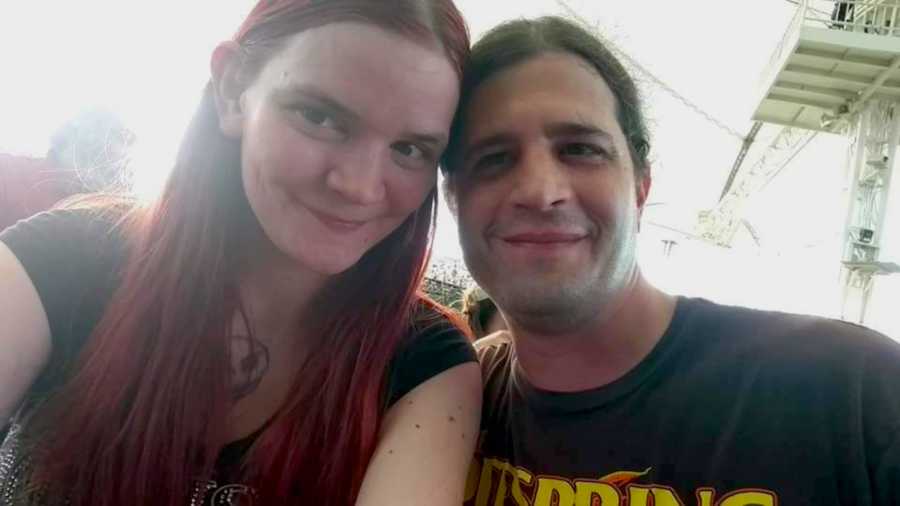 There are some memories you won't forget. You won't forget your first kiss, as awkward as it may have been to kiss your best friend, who you never knew you would one day be so madly in love with. Or going through a planned pregnancy to give a family who can't have children a child of their own. Maybe the memories are just sitting and watching a movie or TV show you both now quote. Or maybe it's rubbing his back in the morning, remembering and memorizing every curve, every dimple, every muscle twitch, before waking up to deal with the day. Maybe it's knowing nearly every shower you took, you had him with you. You were never alone and he was the one person you never wanted to be separated from. The love between you, no matter how bad of a day you had, was enough to make you smile before your head hit the pillow at night.
Those beautiful memories are still there. They're still living through me, still dancing in my head. They feel tainted by the acidic, vile memories of calling 911 and learning CPR over the phone with the operator, feeling the warmth slowly draining from his body. Those memories of watching the color drain from your loved one's body, the color changing from the healthy warm pink, feeling their hands limp in yours when they were never before. Those seem burned into my skull for eternity. They have slowly faded but they are still there and will always be there.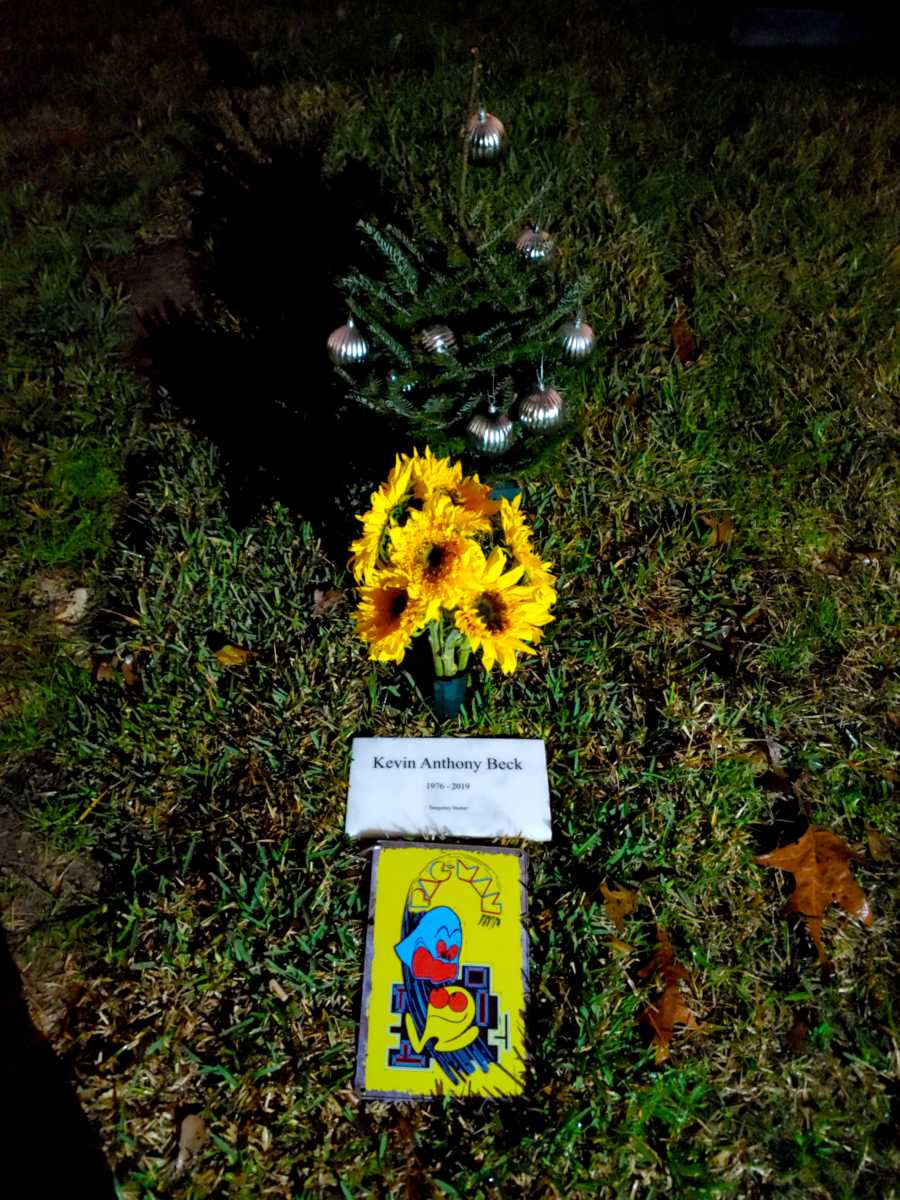 As the hours turn to days, and the days turn to weeks, and the weeks turn to months–the good memories have made themselves a permanent structure in my mind. It's amazing how the silliest memories have left the largest imprint in my mind. How I miss his snoring and him keeping me awake, how I miss hitting my head on the cupboards he left open for the millionth time, or even falling into the toilet when he has left the seat up once again. Those are the memories that hit the most, the memories you never thought you would miss. The little things you took for granted are the things you hold onto and cherish the most. The memories of taking showers nearly every night together, just to spend more time together. The memories of the first shower and how he asked, 'Do you want to save some water and shower with me?' For those who knew Kevin, that story always cracks them up, for he was one of the most frugal, penny-pinching people anyone had ever met.
Kevin was a beautiful soul. He was full of love, kindness, and peace. He was a very humorous person. His eyes always had some sort of mischievous glint in his eye. He was always thinking up some witty comeback. Kevin always opened his arms to those in need, like a single mother who needed a better living situation for her and her son.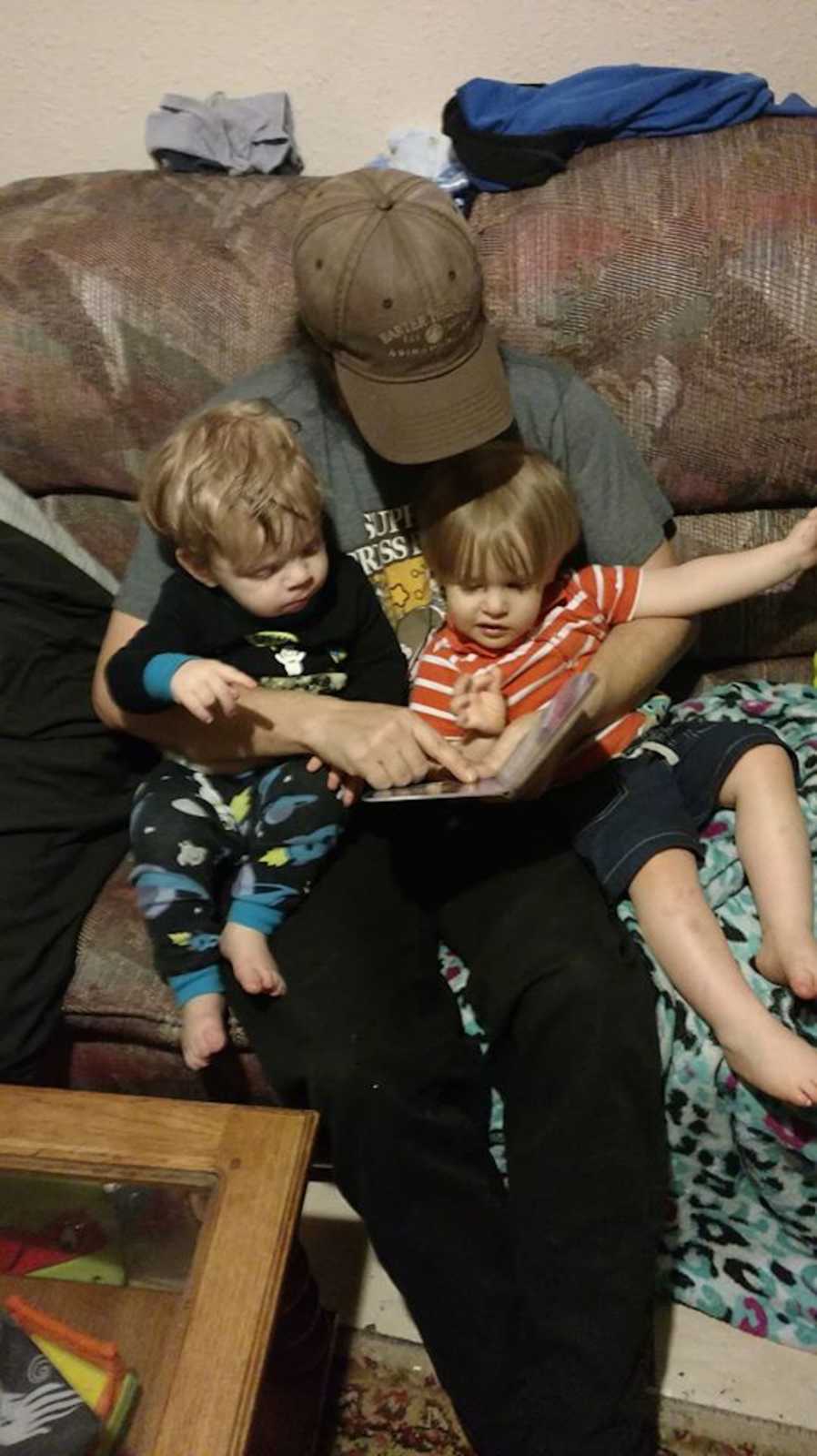 When I moved in on April Fools Day of 2017, we had no idea how in tangled our lives would become. It was 17 days later, we realized just how close we were and how happy we made each other. Being with him was like finally getting a breath of fresh air after being submerged underwater. I realized the love of my life, the answer to all of my heartache from my life up until that point, was right in front of my face the entire time. It took 17 days for us to realize neither of us wanted to ever wake up without the other, neither of us wanted to go to bed again alone without the other. After the 17 days, we knew we were meant to be, like everyone had been telling us for several years prior. It took 17 days for me to tell him we needed to wait a year for us to come out and tell people we were engaged and plan a wedding. He memorized the time and date so, a year later, he could propose at that moment. We decided a couple of months later we had chosen the date: October 10, 2020.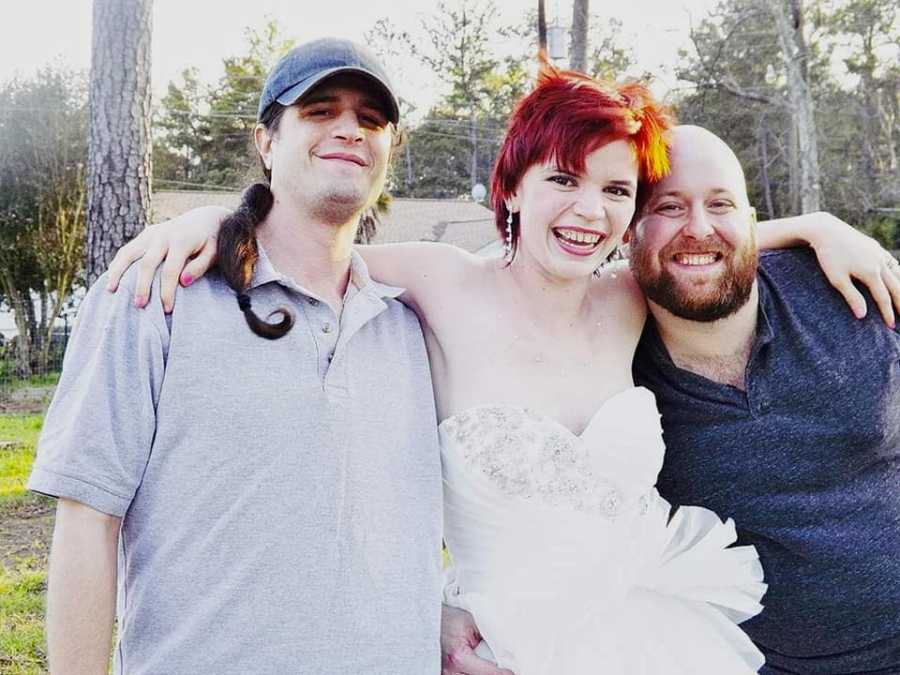 You never realize what life will bring you through just your normal actions, like when I needed a cigarette at work. Kevin was the one who came up to me and handed me one. 'The gift that keeps on giving,' he said with a grin. 'Yeah, cancer,' I replied, not knowing he had been saying that for decades. We went outside, sat down, smoked our first cigarette together, and the rest was history.
We became friends, the best of friends. Everyone constantly told us we should get together, we were meant for each other. We didn't think there was a chance. He was married, I was married, and we both thought we were happy with who we were with. He was always there for me and I was always there for him. We always knew we weren't alone. We always had someone in our corner. I wish I knew what life had in store. I would've spent more time enjoying the piggyback rides he gave me at work or when I would braid his hair.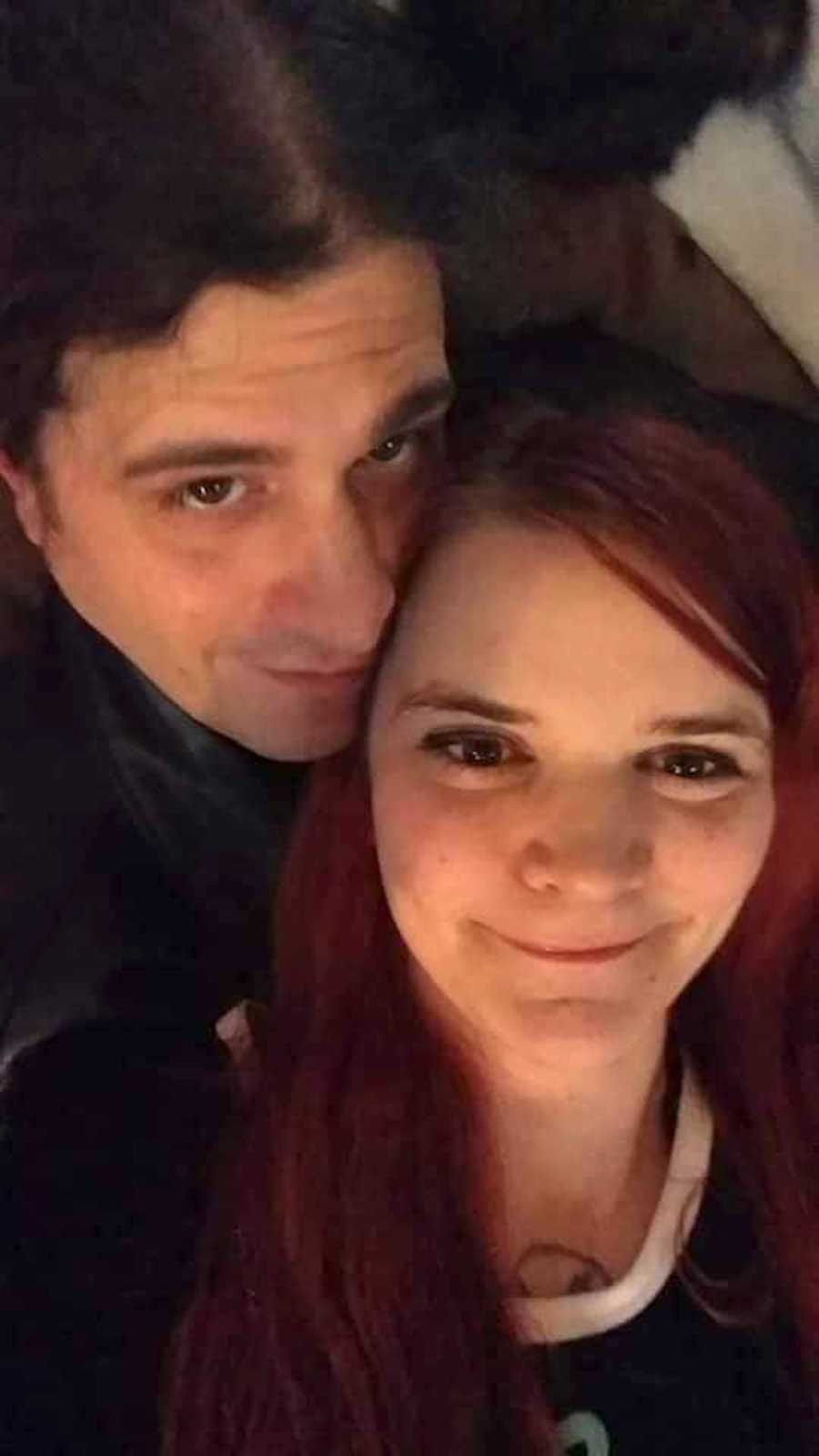 If I knew what life had in store, I wouldn't have spent 4 years with my ex-husband. I would've done everything in my power to spend more time with him, to enjoy more nights with him, more hugs, more kisses, more laughs. You never know if life will cause a beautiful friendship to blossom into a beautiful blended family. You never know what happiness is until it smacks you in the face. You go through life believing you're happy until you find true happiness. With true happiness, you can make it through any storm, climb any mountain, and find your way out of any darkness. Once that is taken away, you search for anything to help you through the loss of your light. You grasp onto any straw that could help you just survive.
The thoughts that go through your head can scare you. You feel so lost and so hurt, nothing can describe the pain. You feel so lost, almost like a shell of your past self trying to find the light. Once the happiness and light are extinguished, you no longer feel like you just took a new breath. Instead, your lungs start burning as you feel like you have been held underwater for too long. Your ears seem to not hear as well as you try to just go through the motions of your everyday life, to shower, to eat, to wake up, to survive.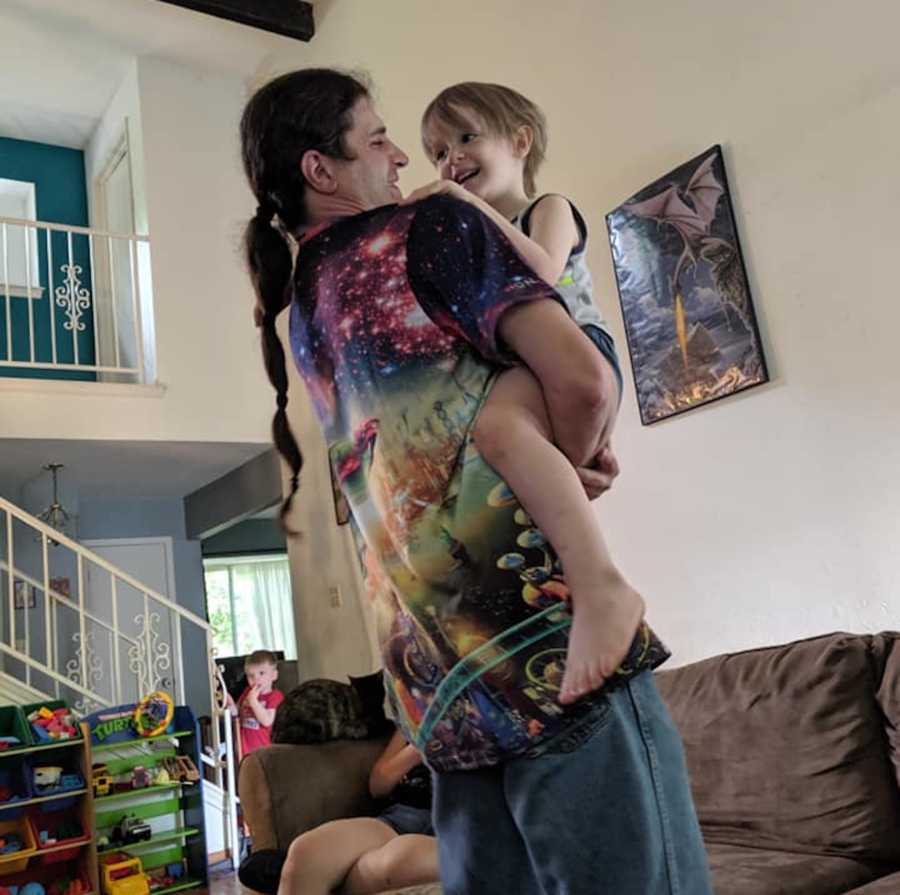 When that light is taken from you and you make the same heartbreaking phone call, minute after minute relaying the terrible message to his friends and family, your fingers go numb. Every breath is strained while you try not to break out in tears again, as you try to get some sort of food down your throat. I haven't found that time made it easier. Some days, I am okay. Other days, it feels like I just lost all of the light in the world again. Some days, the pain is unbearable and I plead for it to stop. I can make it through to the days where I am okay enough to not want it to stop either. As I go through the roller coaster of emotions, I know just a sure as a drop is coming, a rise, some sort of okay, is coming.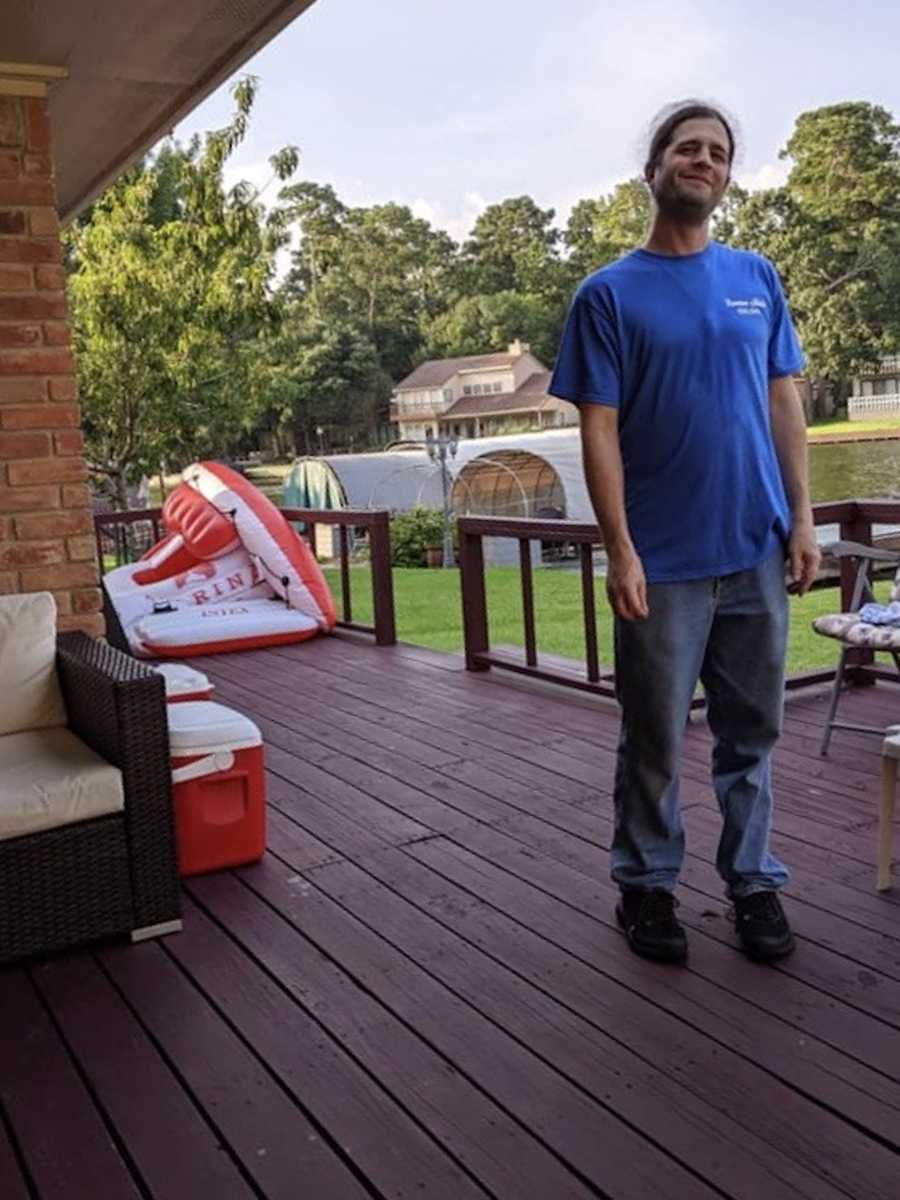 I have taken to saying, "Til the next okay.' No matter how bad the days get, there is an okay coming. As long as we can keep on keeping, we will be okay. We will, one day, be okay. We will miss him and we will hurt. The pain will be there, the memories, the loss–that will all be here from this day on, but we know an okay is coming. All I know is, Kevin would want me to continue. He would want me to be happy, to live my life to the fullest, so that is my goal, to one day be able to live my life how Kevin would've wanted me to. Kevin somehow learned to live life to the fullest, he learned to live and laugh and love. Oh, how he used to laugh, how he used to brighten every room he walked into. He managed to make everyone love him right away. He managed to make everyone smile and laugh no matter how they felt that day.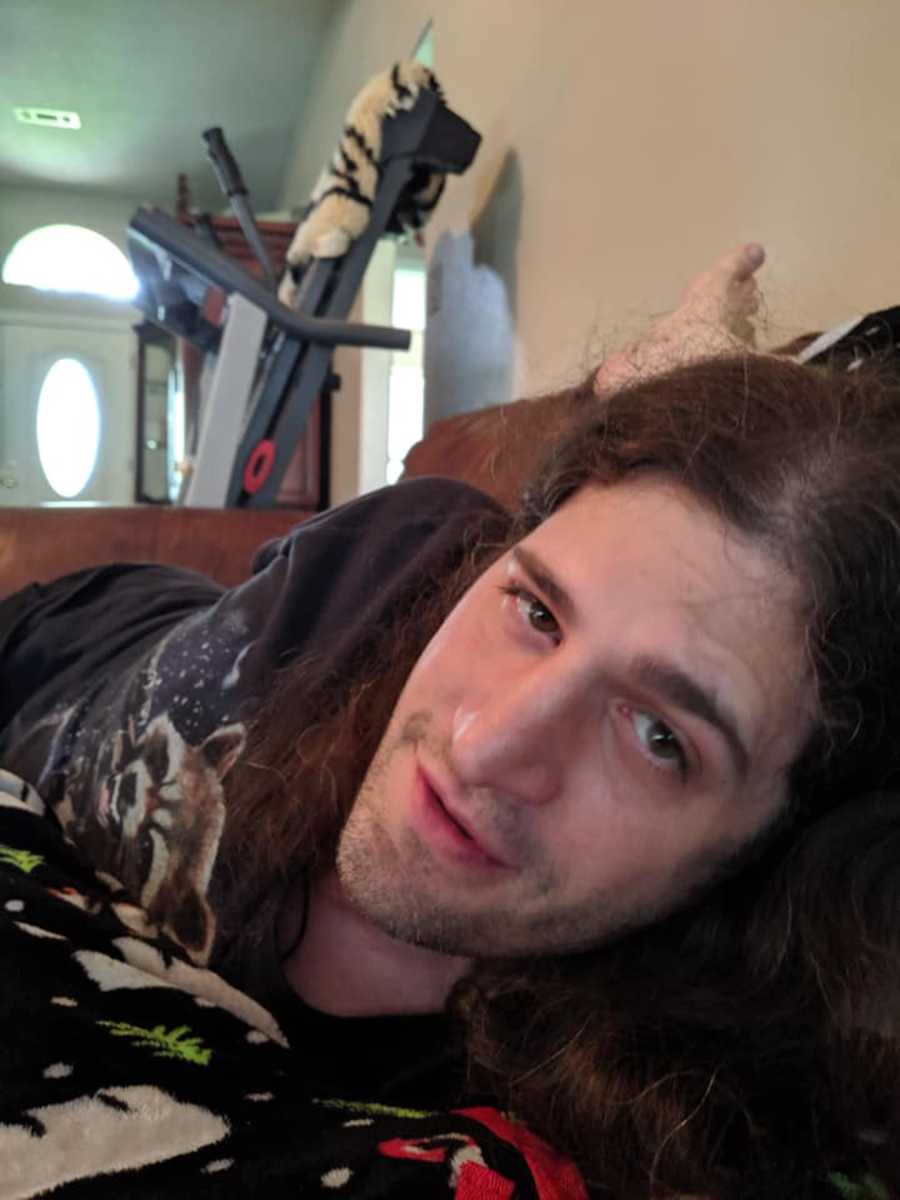 Right now, I am surviving, day after day, breath after breath. My next goal is to be able to thrive and be happy. One day, I will be able to live how Kevin lived and love how Kevin taught me to love. One day at a time is how I take it, just waiting for the next okay. As long as he stays in my heart, he will never truly be gone. He will be here with us, joking with us, laughing, smiling, and loving with us.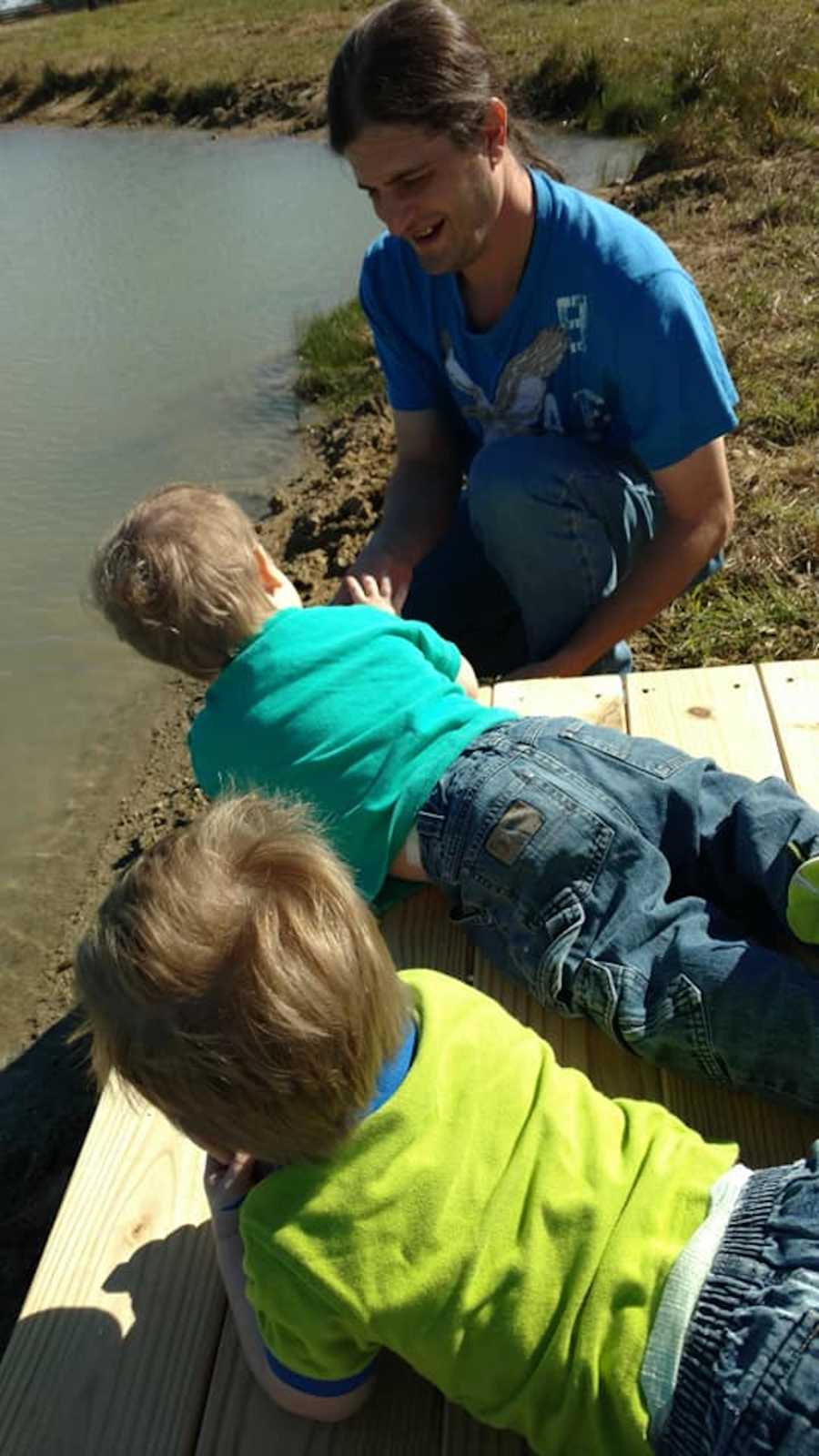 I will always remember his touch and laugh, the way his arms made me feel safe and warm. I will always remember the way he would smile, smirk, and grimace while in deep thought. I may not know where my life will go from here, but I do know I am not alone. He will forever be my dragon. He will forever be a part of my life. He will always have my back. He will always be here for me. He will never leave me and will always be a part of who I am and why I am the way I am.
His life has ended, as short and sudden as it has been. Mine has not ended (even it feels like it may have). My life has not ended, my life is still going on. I will continue to make Kevin as proud as I can. I know there is no goodbye when I believe in forever."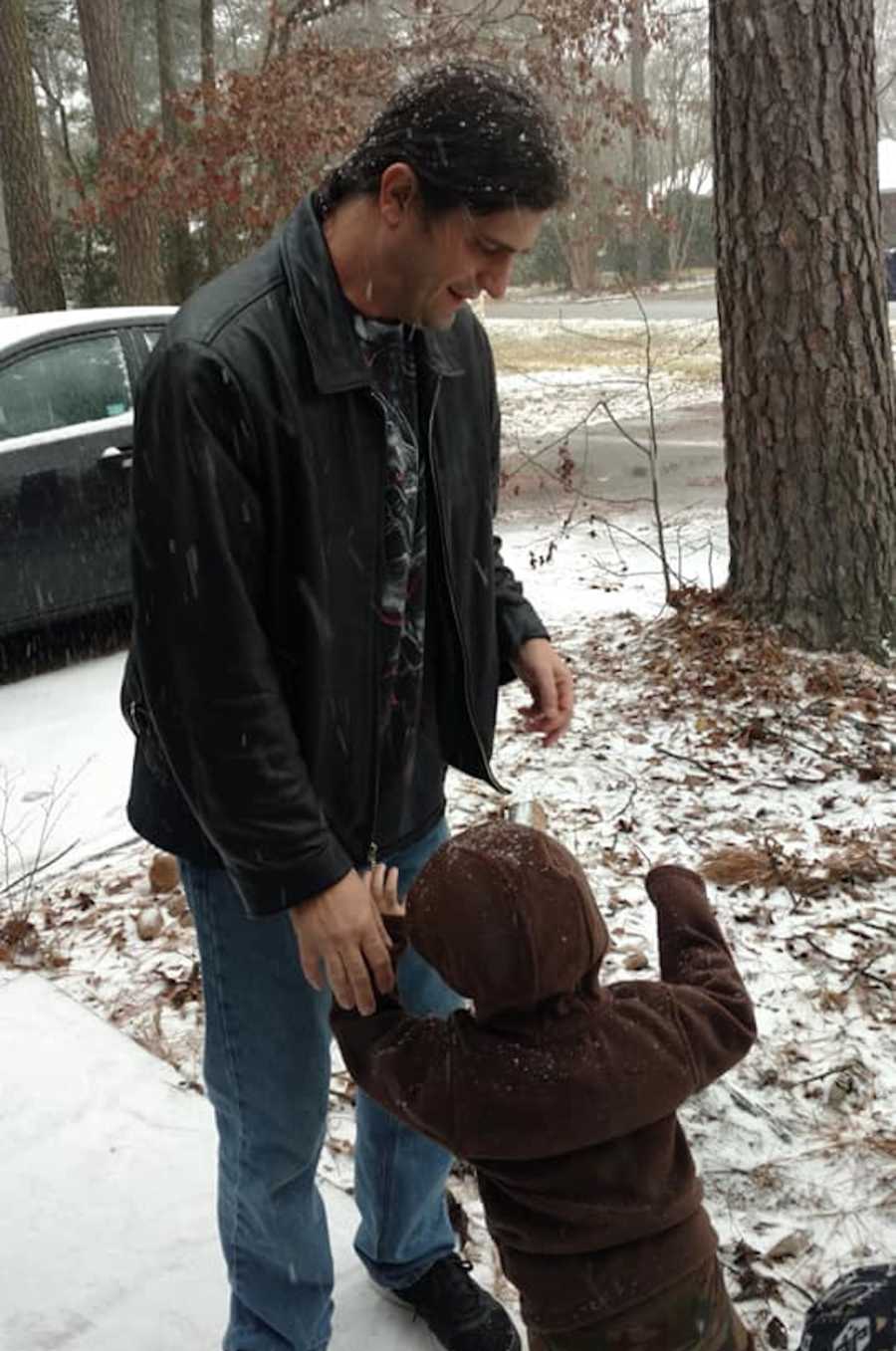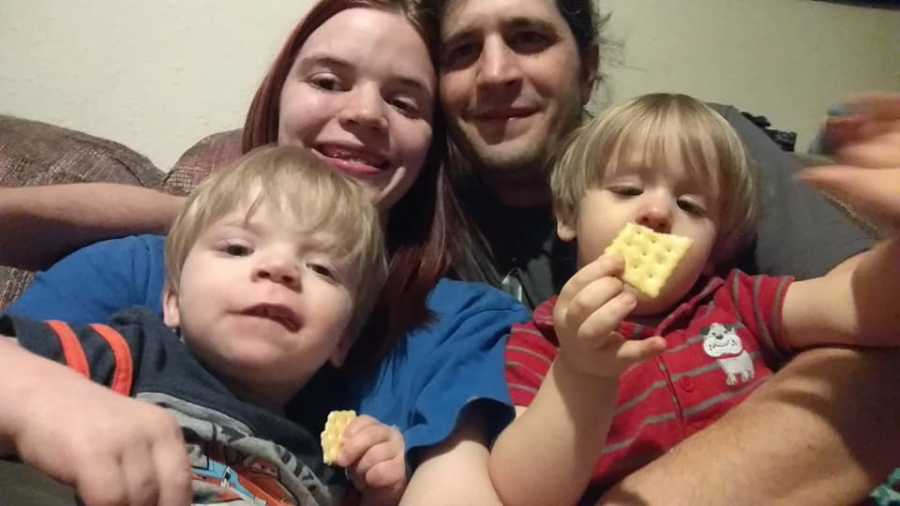 This story was submitted to Love What Matters by Dakota Wasson from Houston, TX. You can follow her journey on Facebook. Submit your own story here and be sure to subscribe to our free email newsletter for our best stories.\
Read more stories like this: 
'It's day 721 of not seeing you. You aren't something we can pack up, put in a box and label with a Sharpie. You are our son.': Mom's grief journey after losing military son, 'I miss you'
'You know what? Let's ruin Allison's life today.' I couldn't breathe. I screamed so deep my toes would curl.': Mom turns to drinking to cope with grief after losing child to molar pregnancy
Do you know someone who could benefit from reading this? SHARE this story on Facebook with family and friends.