"'Hi, my name is Teresa and I'm mom of six,' I want to say like we're in a support group together. I still laugh at the whole concept of me being responsible for all these wonderfully, crazy children because my life is so different than I thought I wanted it to be, because kids were not the plan. Getting my doctorate in Art History and moving to Europe as a curator, now that was the plan. But an auction well over 15 years ago changed everything. As my (now) husband, Ben and I stood before the photograph of a little boy in Malawi praying, it was like blinders fell from our eyes. No longer did we have some abstract idea of living differently, of creating a life focused on others rather than on ourselves, but we suddenly had something that felt tangible and real.
Adoption. Africa. We knew that would be our future, we just didn't know when.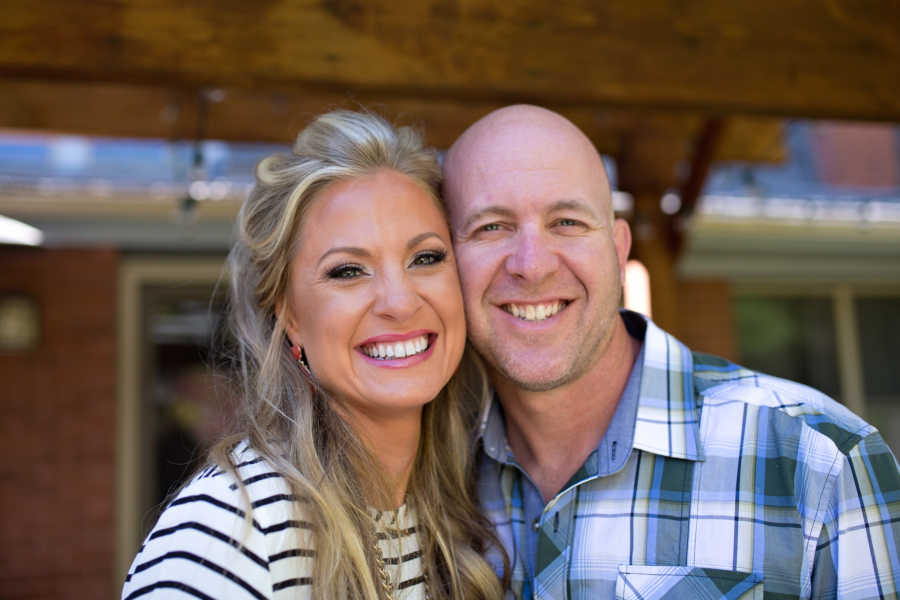 Soon becoming married and two surprise pregnancies in a row, we finally felt the time was right to start researching what country in Africa we would be called to. Our story is long, of course, and I'd really love to sit knee-to-knee with you over a cup of coffee and share every little detail, but I'll tell you this: We fell head-over-heels for Ethiopia. After a few months on the Baby Waiting List though, our hearts began to also turn toward the idea of bringing home a little boy between 4-6 years of age. After inquiring with our adoption agency, we had learned about a darling boy who had caught our heart. Because we'd be adopting outside our birth order however (meaning this child would be older than our biological oldest), not a single friend or family-member supported what we wanted to do. In fact, one of the people dearest to me looked me straight in the eye one day and said, 'If you do this, you will destroy your family.'
Wow.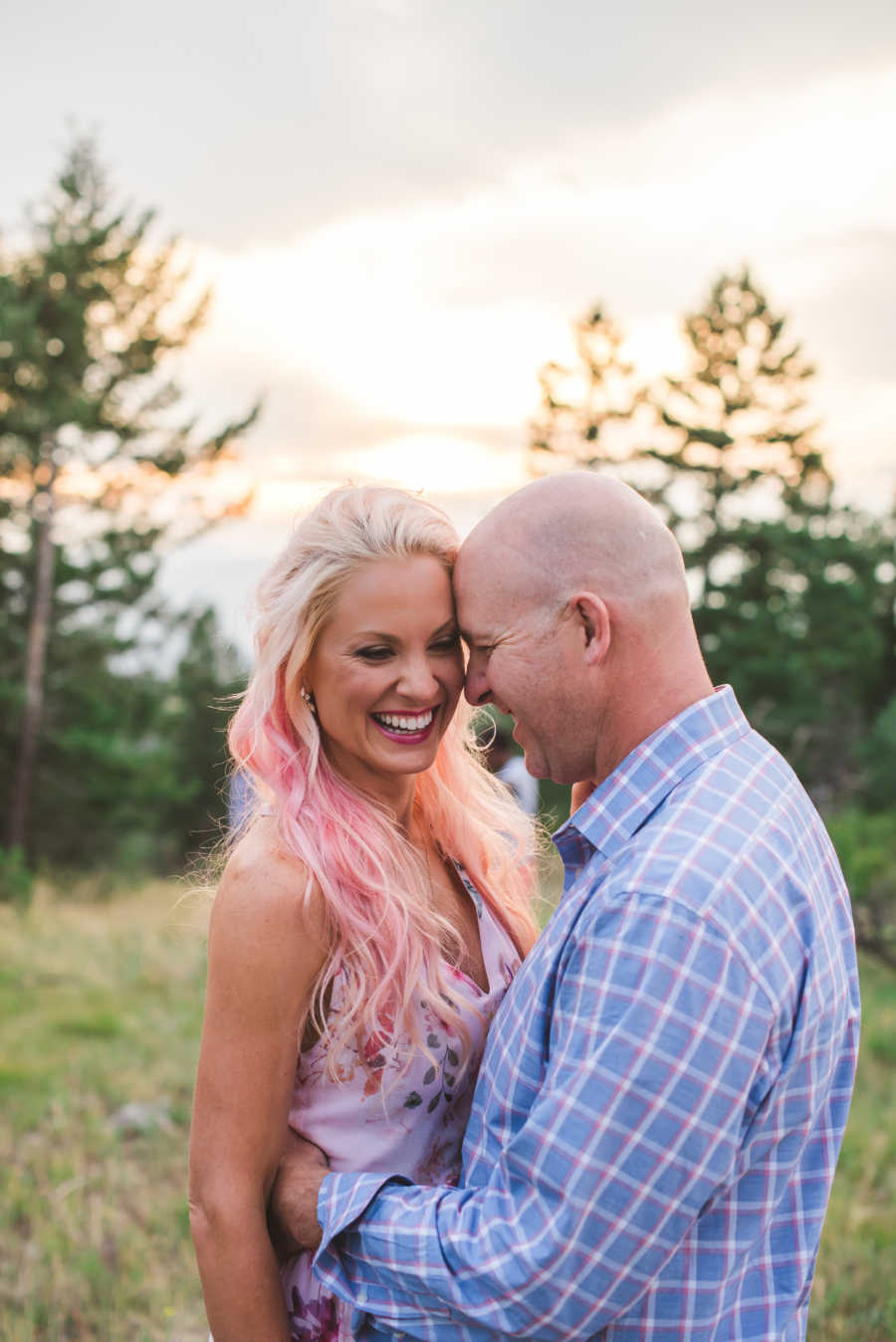 We didn't want to destroy our family, and didn't want to disrupt our oldest 'blondie,' as we call him. We were told he would be displaced, no longer knowing where he fit in the family. Quite honestly, we got scared and came back to our agency with heavy-hearts saying, 'I'm so sorry to have wasted your time but I don't think he's the right fit.'
We thought that was that. Door closed.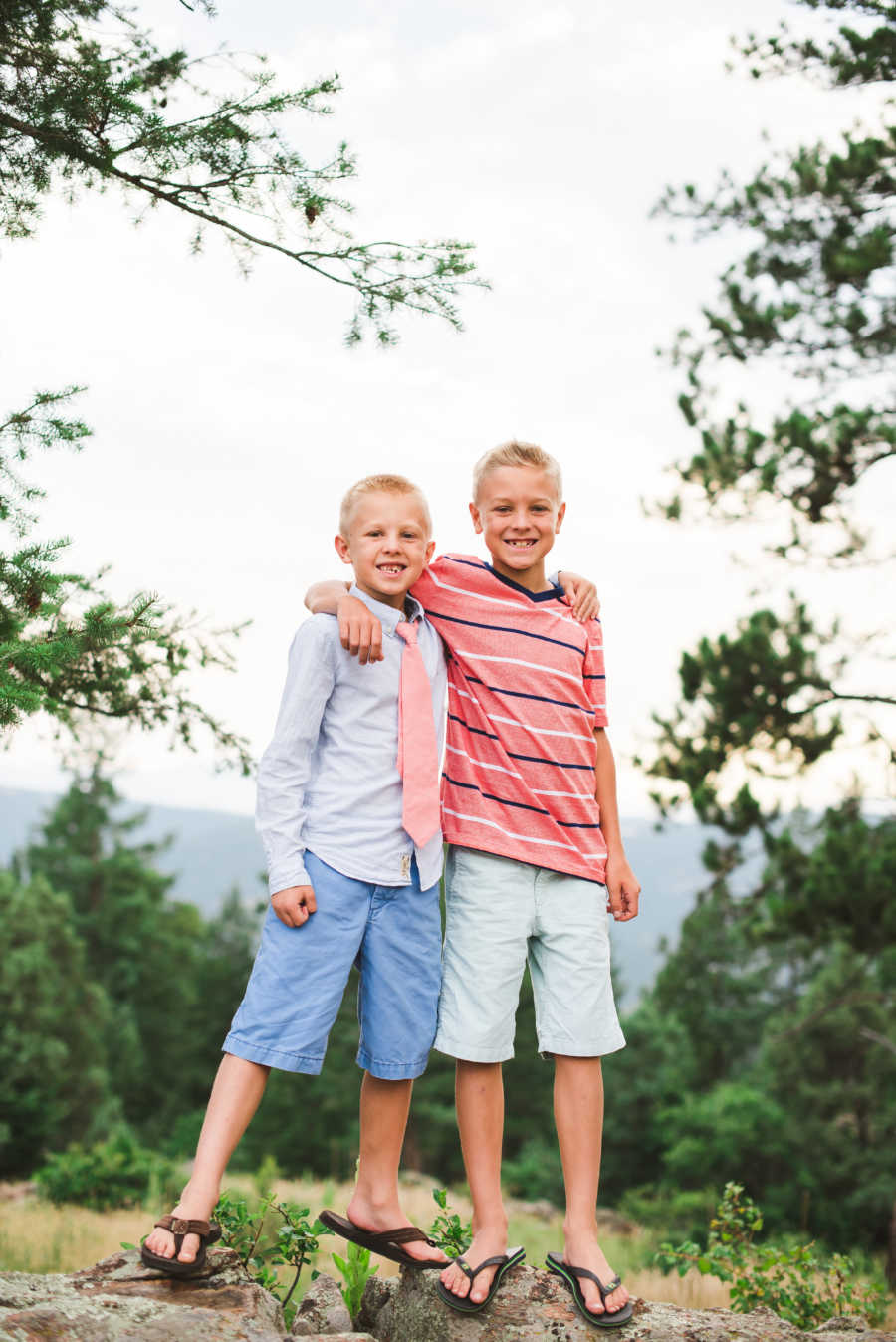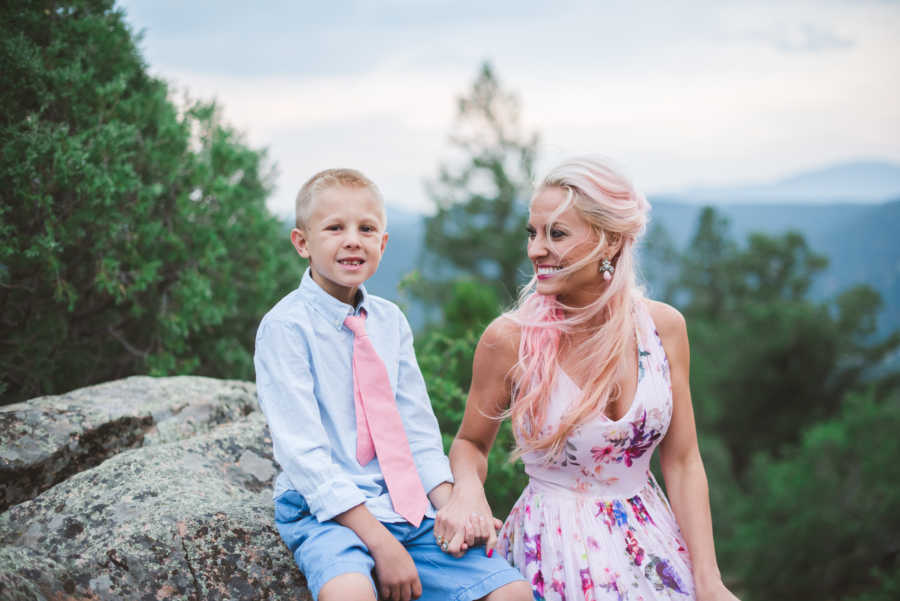 After what seemed like too much waiting, we were not only placed with the most beautiful baby girl we'd ever seen, but were soon given permission to bring her home. On the phone with the director of our agency a few days before flying to Ethiopia, we were told that the little boy we had inquired about all those months prior, had been moved from about 15 hours outside Addis Ababa (the capitol of Ethiopia) to a mere 15 minutes away from the guest house where we would be staying. 'Would you have any desire to meet him?,' she inquired. 'He'll have no idea you were there to see him, just come take a tour of the orphanage and bring gum and jump ropes. Come play with the children for an afternoon.'
As Ben and I hung up the phone, we admitted to each other that we still prayed for this little boy every single day. We thought about him all the time. It was then we realized this door that had been shut, was closed simply because we clung to the words of well-meaning but misguided friends and family. We realized this was our calling, not theirs.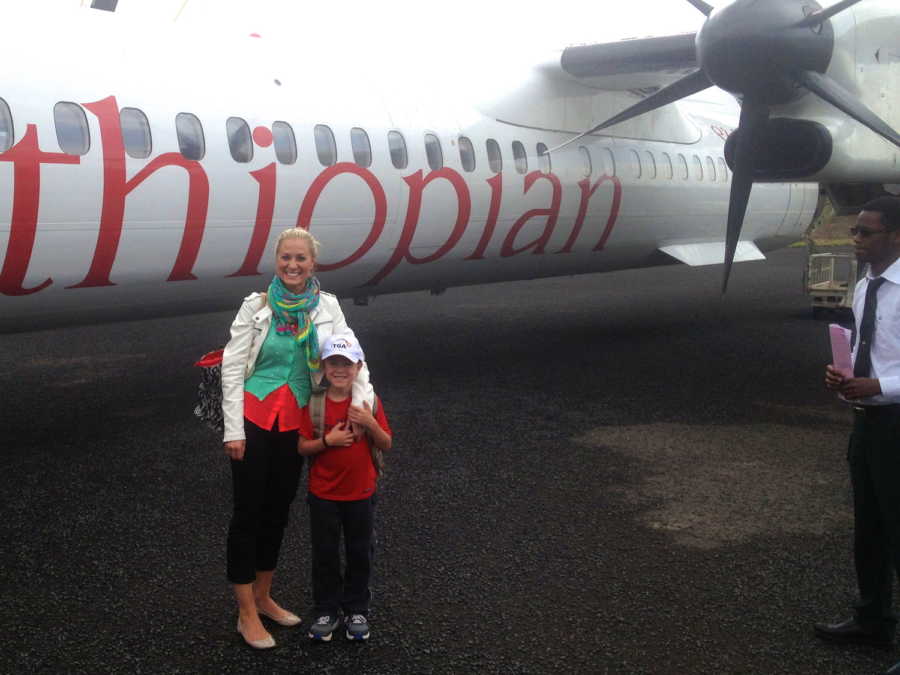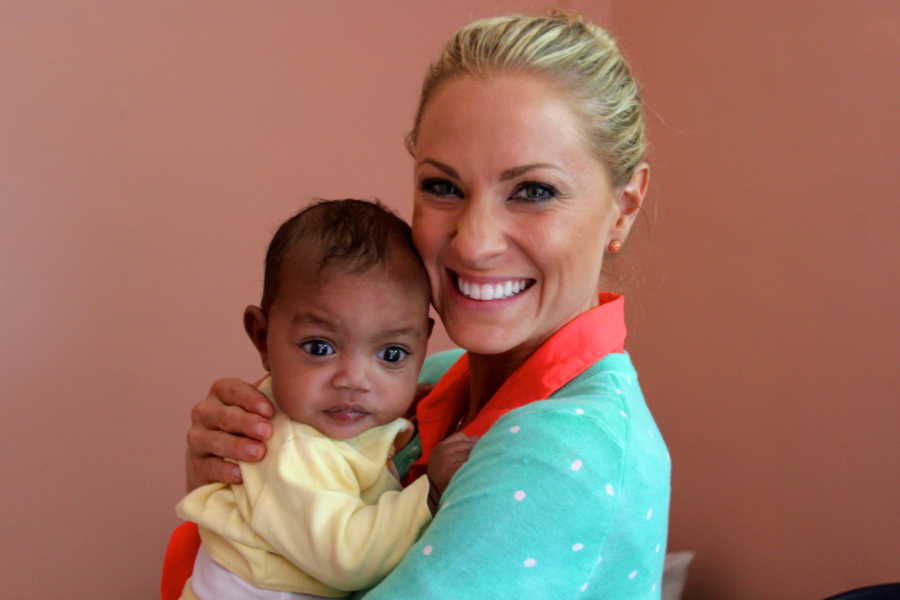 Mere days later, we climbed out of a rickety old van that took us from the airport to Resurrection Orphanage. This little boy who held our hearts for so many months was the first to run out the door. Jumping down all five steps and greeting us with a big smile, he kicked a tattered ball to Ben's feet, starting a makeshift game of soccer. Leaning against the van watching them laugh and play as more children joined the game, girls big and small came up and started braiding my hair while practicing songs in beautifully accented English. It was then that I heard a whisper so clear, I felt like it was spoken right into my ear.
'This is your son,' the whisper said as I prayed for this little boy to find a family. 'This is your son,' the whisper said over and over. As I stood there with this phrase on a loop in my ear and heart, it finally hit me as tears welled up in my eyes:
'Wait. This is my son. And he's living in an orphanage…that is not ok with me.'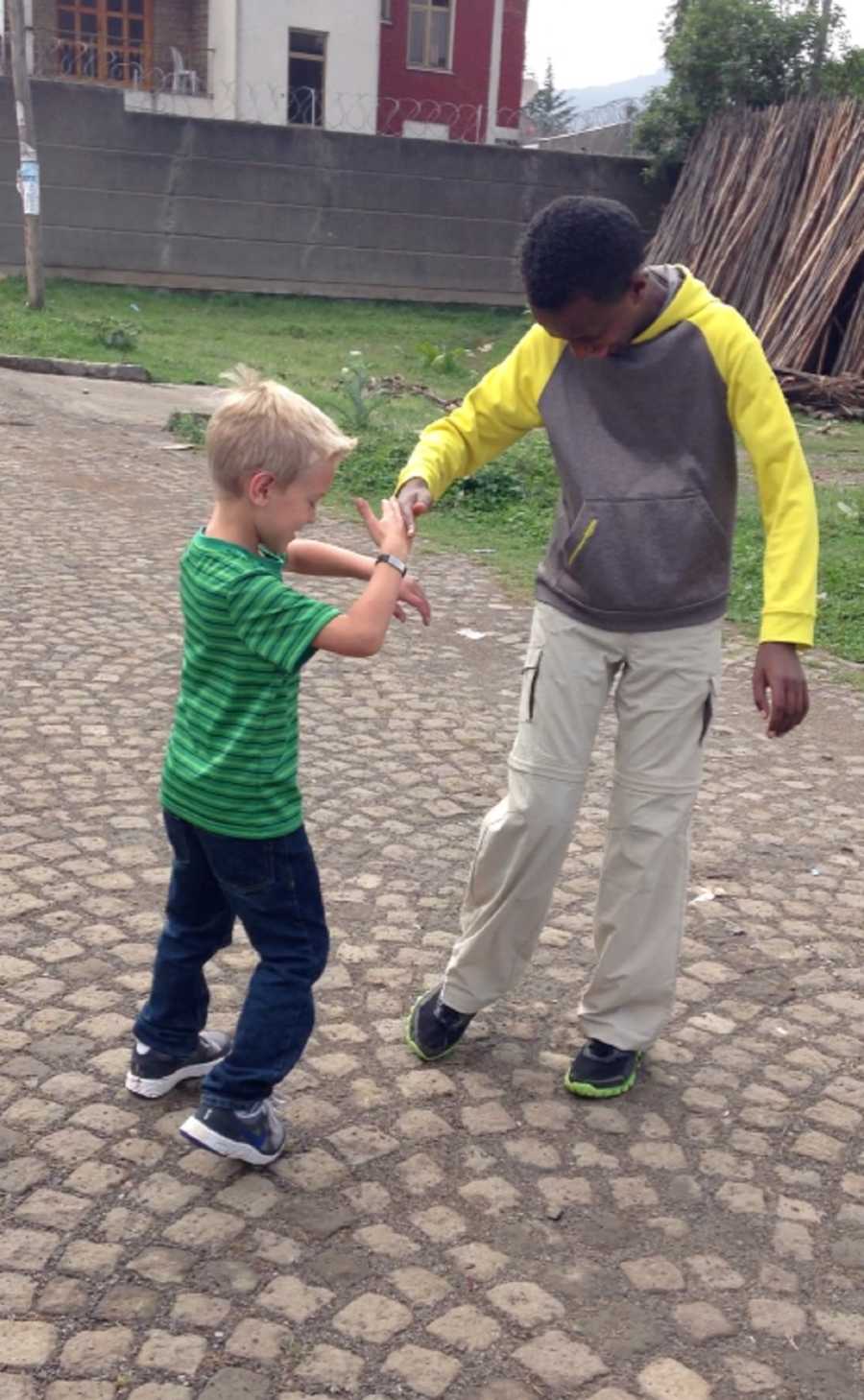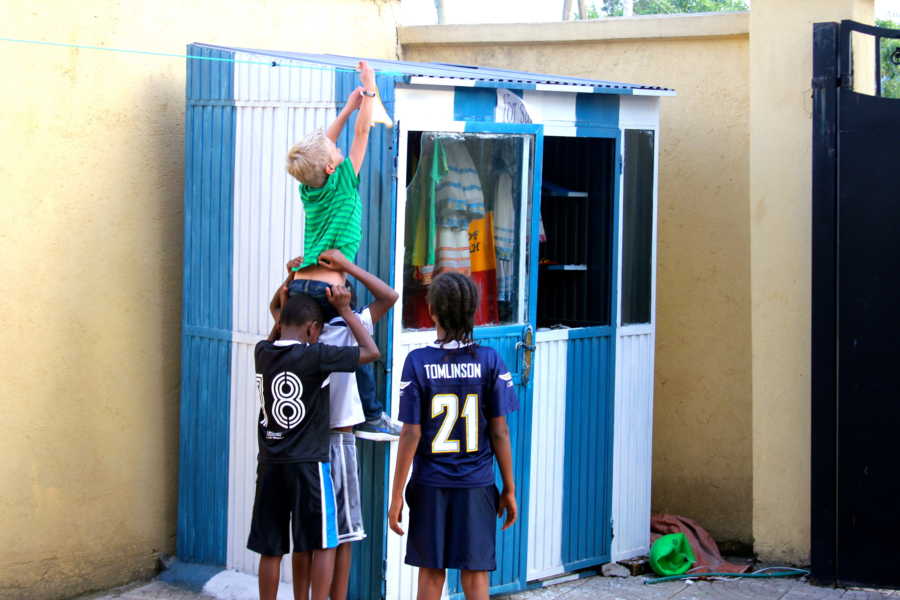 Four months later, Ben traveled back to Ethiopia to bring him home to be our son forever. And guess what…he didn't destroy our family. If anything, he caused a new, better version of us. Not that it was easy, bringing home a child with extreme trauma and loss is anything but that. But our incredible son helped a new kind of love to enter our hearts as we parented through struggles I'd had no personal experience with prior. This love continued to grow over the next several years, preparing Ben and I as we clung to the concept that this is our calling, it doesn't belong to anyone else.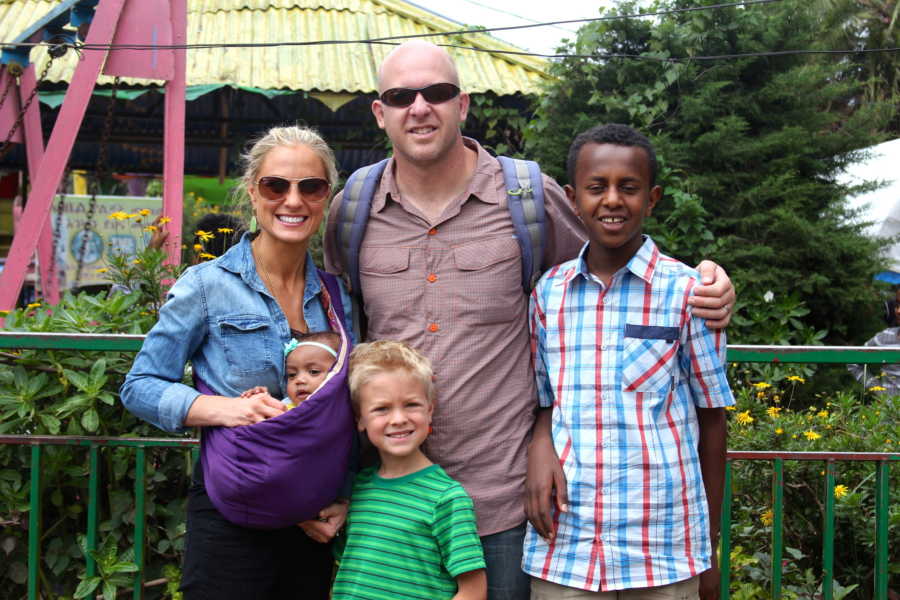 We weren't looking to adopt again anytime soon. We had moved from San Antonio to Denver, purchasing a house that was deemed 'uninhabitable' by the bank and were deep in renovations. Tied up financially with massive house projects, we were also tied up emotionally as we continued to wade through uncharted territory of helping our son's heart heal. But one day during naptime as I scrolled through Facebook, I read a post by a fellow adoptive mom who shared about a teenaged boy who needed a family. As tears ran down my cheeks and dripped from my chin, I couldn't explain it, but I knew with everything inside me: He, too, was our son.
I stirred dinner on the stove when Ben came home from work that night. As he first greeted the kids coloring on the floor by my feet, he then kissed me and peered into my eyes saying, 'We need to chat.' As I stopped stirring, I peered at him and gushed, 'Is it about a teenaged boy named Abreham? Because I think he's our son.' Eyes momentarily growing large as he paused, a smile slowly spread across my discerning husband's face. He had seen this child's story that day, too…but strangely, he'd seen it on a different social media outlet and posted by a different person.
Attempting to bring this teen home proved difficult and thing after thing jumped up in opposition. Finally, after months and months of hurdle-jumping on our US side as well as their Ethiopian side, it looked like Abreham would indeed be joining our family. Easter morning rolled around and we loaded into the car after church, planning to enjoy brunch and a giant egg hunt at the park. Opening his email as I buckled the last little one in and then clicked my own seatbelt into place, Ben handed me his phone with a teary look on his face.
'This is your daughter,' the subject line read.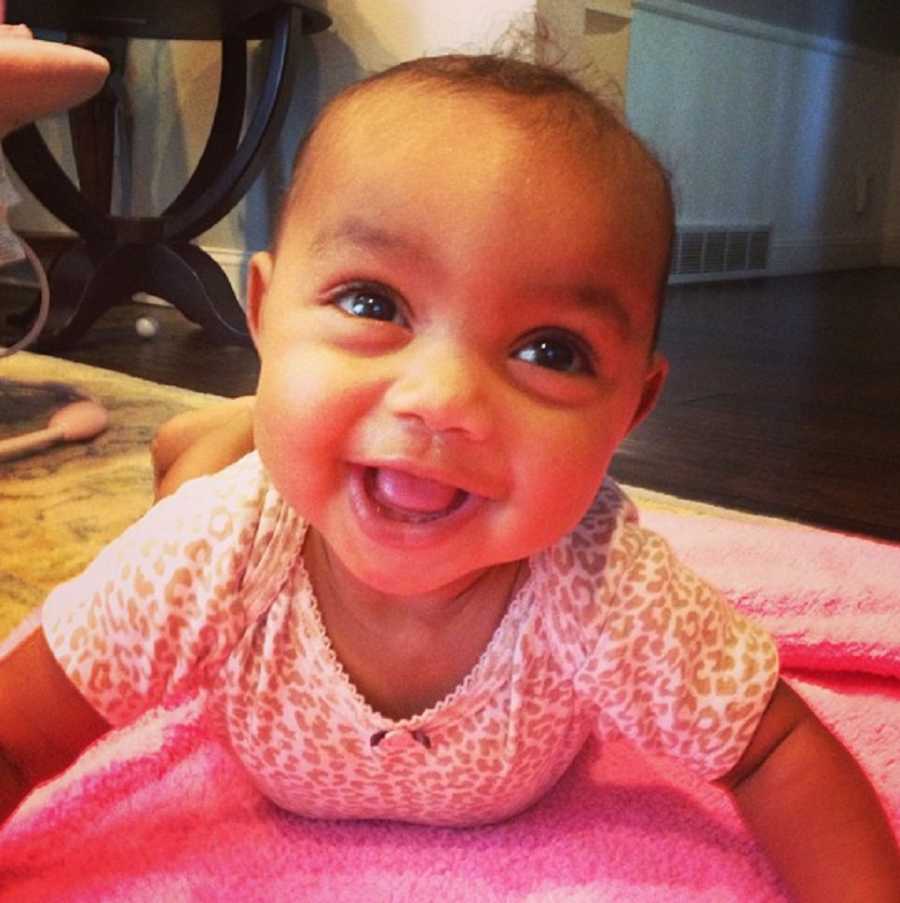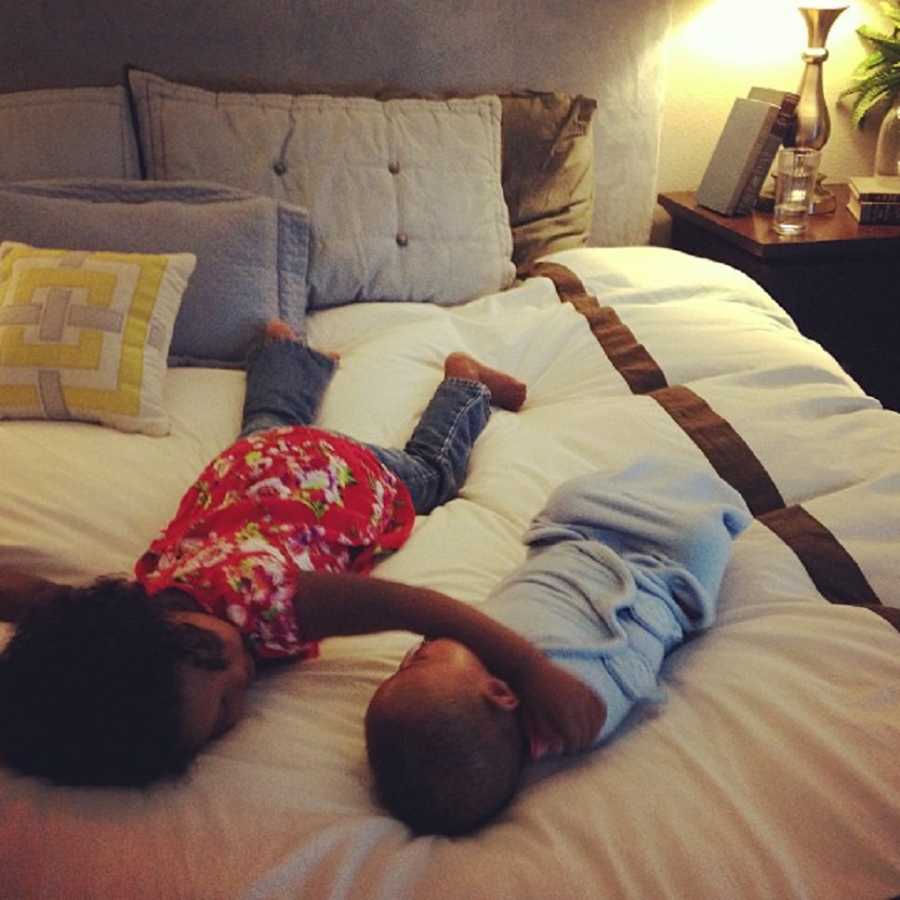 Glancing over at him, confused, Ben urged me to keep looking. Down my finger scrolled to see photo after photo of a breathtakingly beautiful infant, finally settling on several photos of this tiny baby being held by Abreham. 'It's your turn on the Baby Waiting List!,' it read, and continued on saying, 'We already told Abreham this is his sister because we knew you would say yes.' Ben and I cried and laughed and then freaked out before crying and laughing again. I didn't even remember placing ourselves on the Baby List, though Ben said we had. I knew we were going back and forth about possibly birthing one more child but my heart ached knowing there were so many waiting for a family to love them. Apparently, Ben had put us on the list at some point, I still don't know when. Not that the when's and how's matter now…all that matters is we've now grown to a family of eight. We've gone outside our birth order twice and are not destroyed. In fact, we're standing taller and firmer than we did before. Raising one child is difficult, but raising six…four of whom have trauma in varying degrees, sometimes feels dizzying.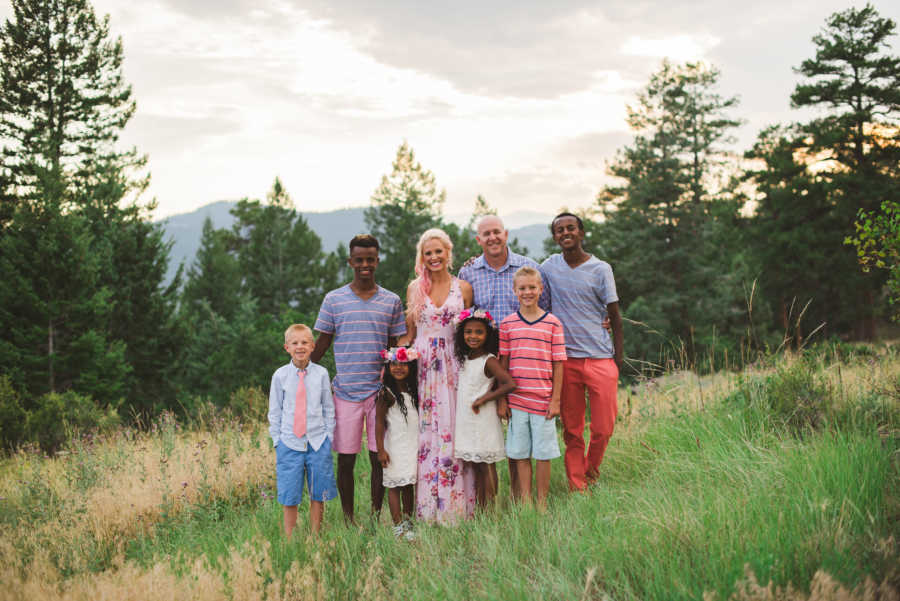 But I don't believe any of us were called to create a life of ease for ourselves. We were called to make a difference in the lives around us, to show love…true unconditional love, to others. Our story is messy and if we really were sitting over coffee, you'd see the tears in my eyes as I shared our stories. But I've long-ago realized how worth-it all of this is because we strive for depth in beauty. Like Elisabeth Kübler-Ross says,
'The most beautiful people we have known are those who have known defeat, known suffering, known struggle, known loss, and have found their way out of the depths. These persons have an appreciation, a sensitivity, and an understanding of life that fills them with compassion, gentleness, and a deep loving concern. Beautiful people do not just happen.'"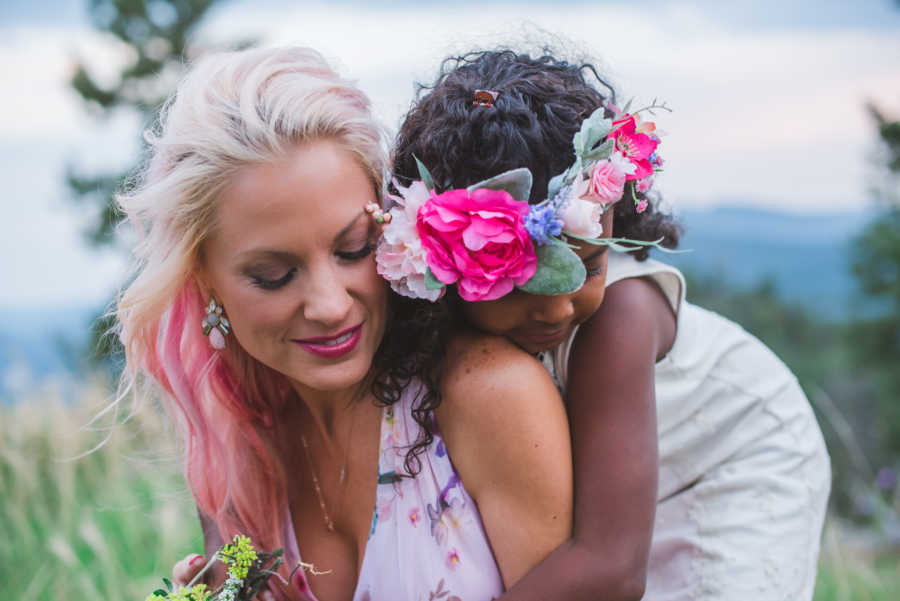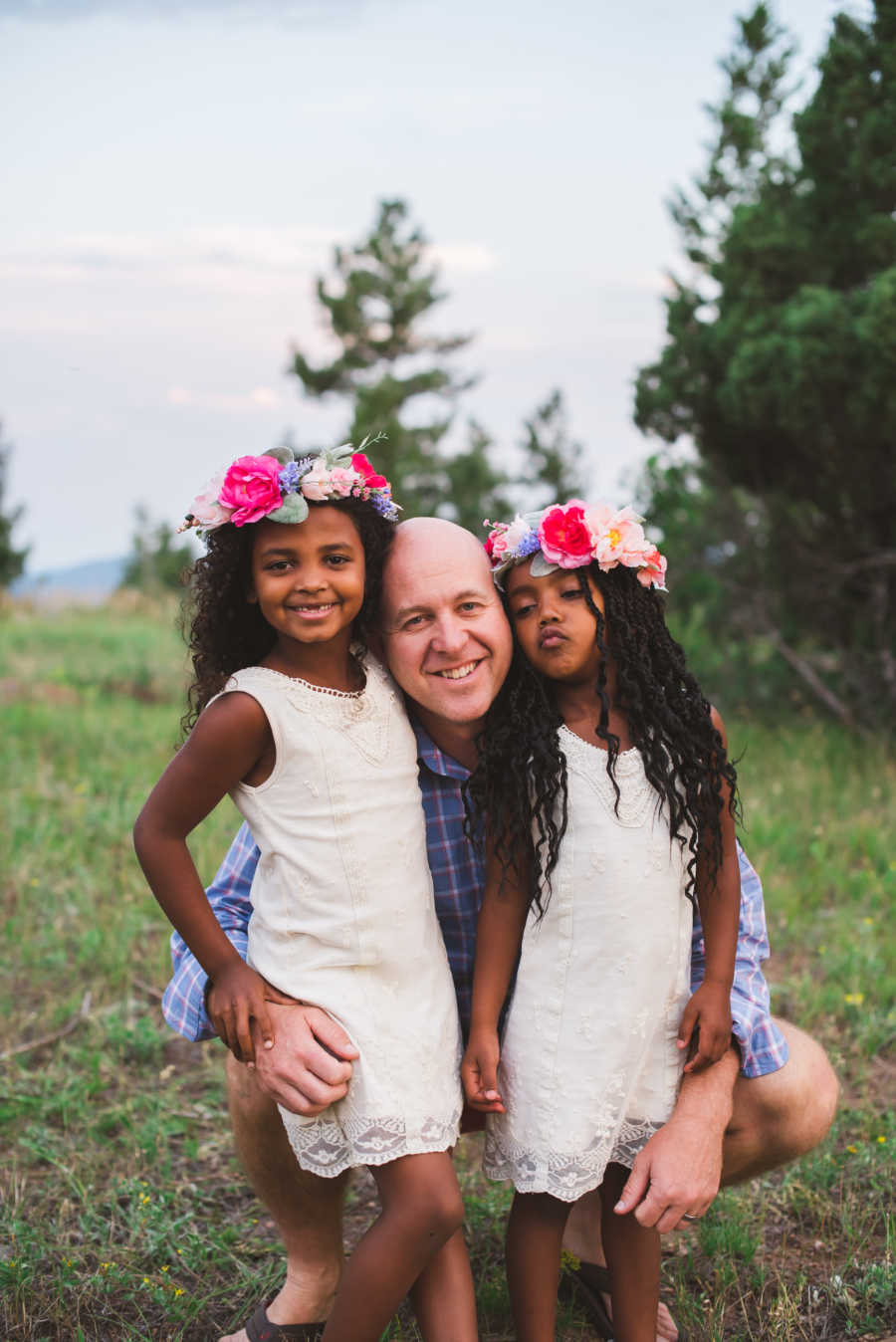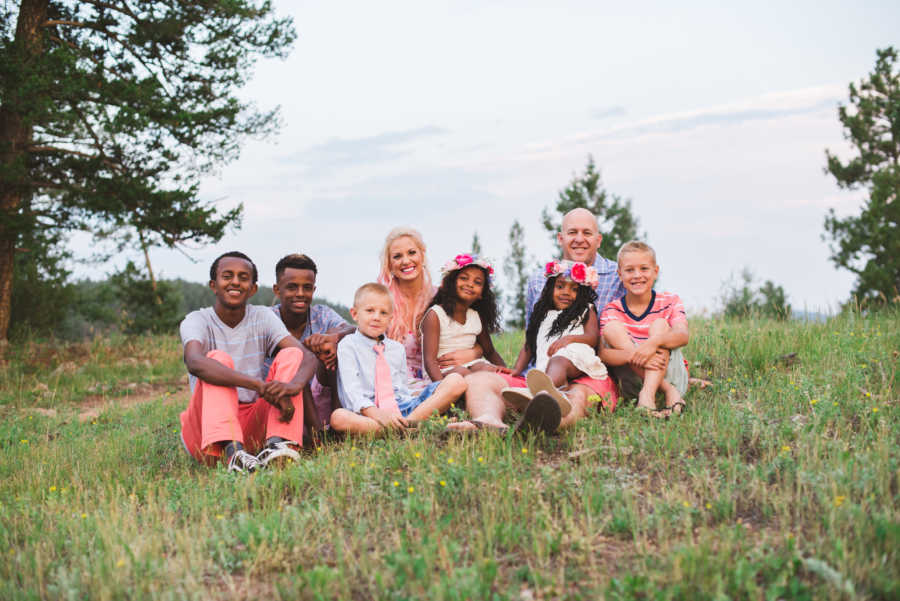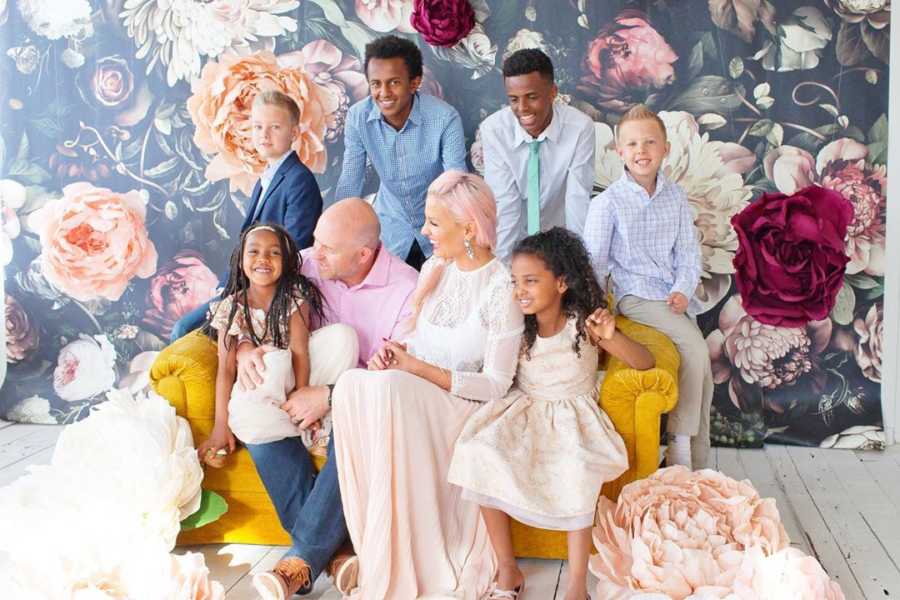 This story was submitted to Love What Matters by Teresa Swanstrom Anderson. You can follow her journey on Facebook, Instagram and her website. You can learn more about her book here. Do you have a similar experience? We'd like to hear your important journey. Submit your own story here. Be sure to subscribe to our free email newsletter for our best stories, and YouTube for our best videos.
Read more inspiring stories of international adoption:
'She was HIV+ and we knew she was our daughter. Time stopped when we saw her. She was absolutely beautiful and perfect, but her oversized clothes hung loosely on her tiny frail body.'
'I got my bags in the car. 'Don't worry, I'm NOT going to come home wanting to adopt.' My husband shook his head. I was so nervous, I was going to puke. I wasn't sure WHY I was going.'
'Then came the call. 'Come to NYC and get your daughter. She'll land in 3 days!' We immediately jumped on the plane, but then a hiccup.'
Help us show compassion is contagious. SHARE this beautiful story on Facebook with your friends and family.