"I never thought I would be writing my story or that I would even be in this place. I wanted to share with all of you so you have hope because I know what it feels like to lose hope when everyone keeps telling you bad news after more bad news.
This is all started in the year of 2015. I had been with my husband for only a few months. We were just dating and getting to know each other. We met in Las Vegas through some mutual friends, and let me tell you, he swept me off my feet!
After a while of dating, we started noticing that I was in a lot of pain during intercourse. One night, I was in so much pain that I couldn't bear it. I was taken to the emergency room where they told me I had an ovarian cyst rupture. I had no idea what that meant. They gave me some pain pills and told me to rest for the next couple of weeks. Never thinking that I needed to see my obstetrician-gynecologist, I just went on with my life like there was nothing wrong.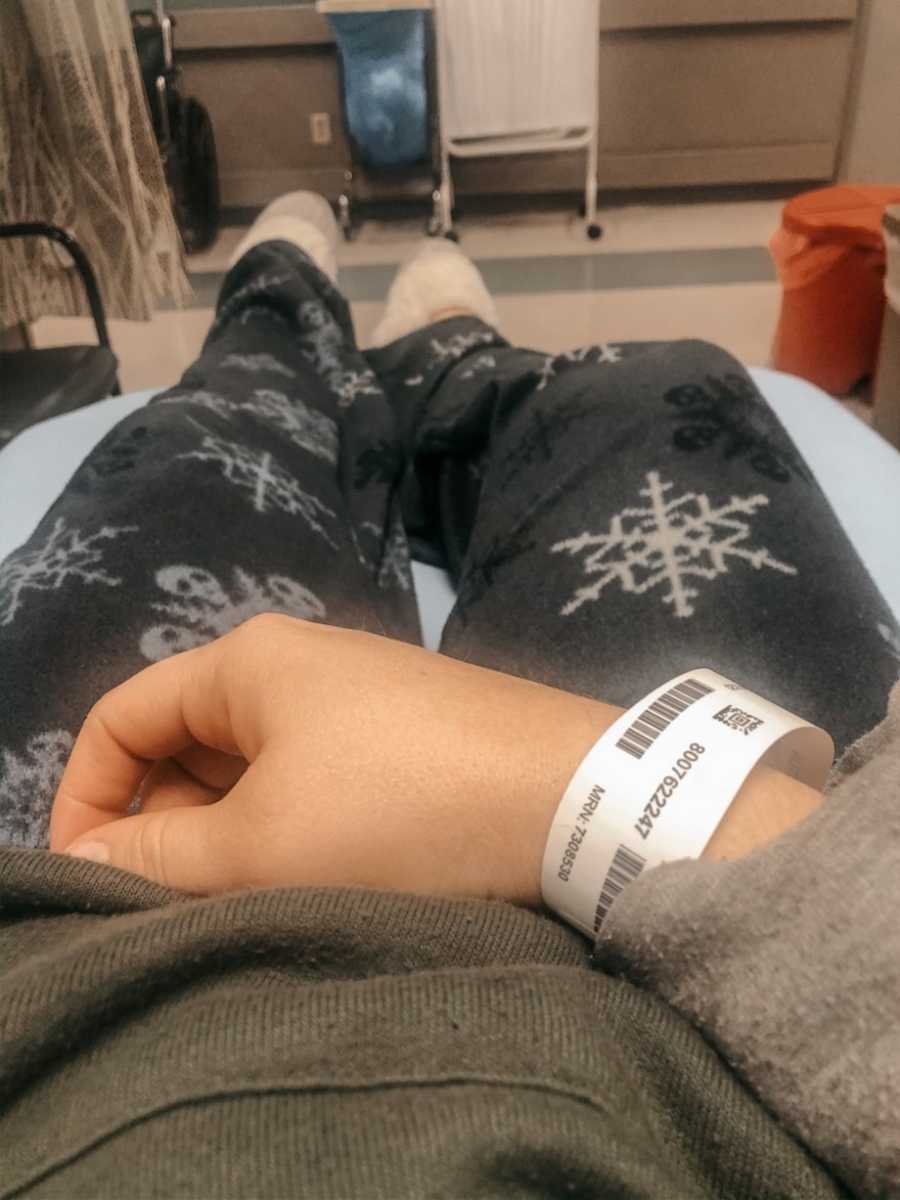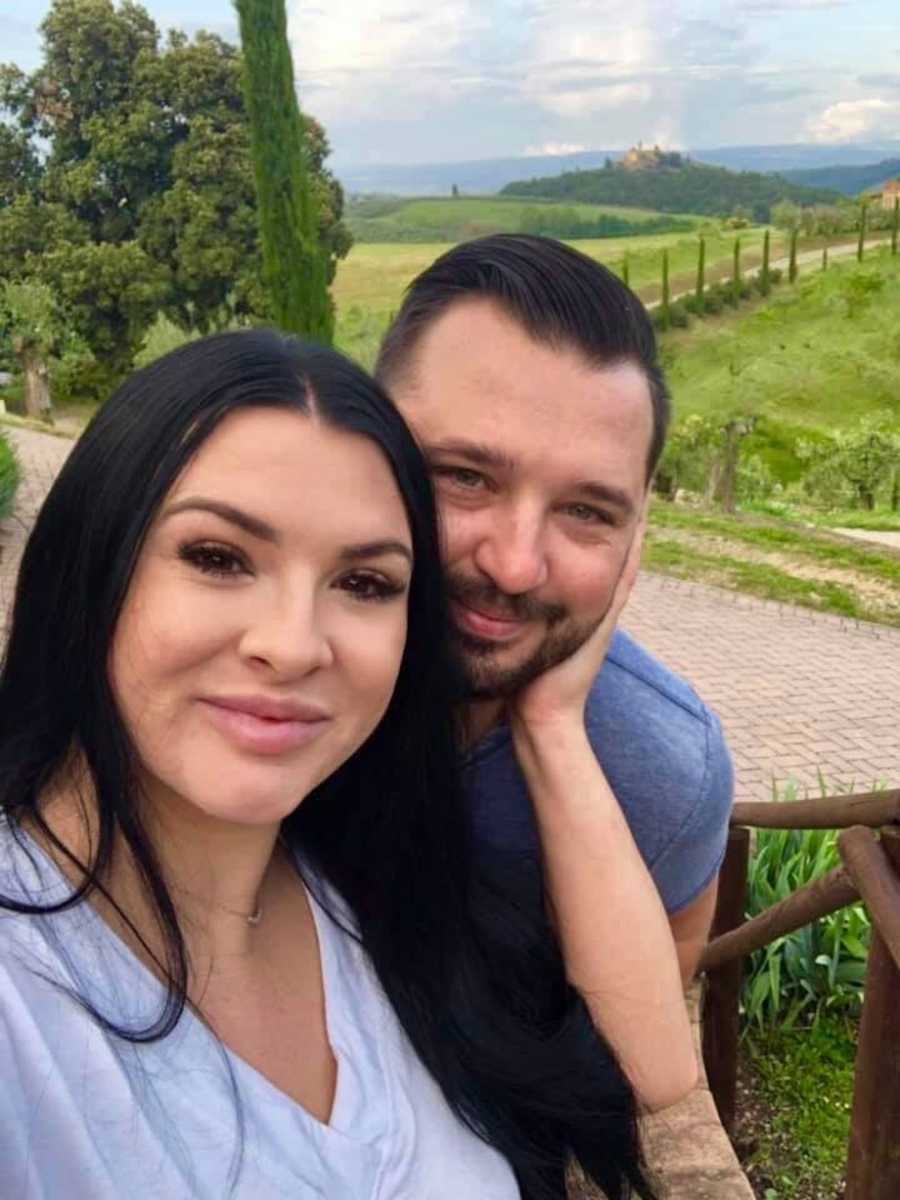 After many other medical issues, like my gallbladder being removed and still experiencing pain during intercourse, I was naïve and thought it would just go away. Fast forward to having been with my husband for three years, we decided that we wanted to actually start trying to have a baby. We were never on birth control and never noticed it was a huge red flag. We were always checking the timing of intercourse and checking ovulation, making sure that everything was on time. That's when it started to feel like everything was going wrong.
My periods were not coming on time. At times, I would miss an entire month or two. I was dealing with all these emotions while trying to maintain hope. I would read the Trying to Conceive (TTC) community posts constantly, googling everything, just trying to find answers. It felt like I was finding nothing but more heartbreak and false hope.
After seeing an OB/GYN for the pain that I was having, I was told that I just had ovarian cysts, that they would eventually go away, and that I just needed to be patient and keep trying and that we would eventually have a baby.
In May of 2019, my husband and I got married. We had only been living in Las Vegas, Nevada, about a year. We decided to seek answers from a fertility specialist, who initially believed it was my husband who couldn't get me pregnant, due to my husband's slightly low testosterone levels. After doing a sperm analysis, we found out that my husband was completely fertile and healthy, which was a blessing!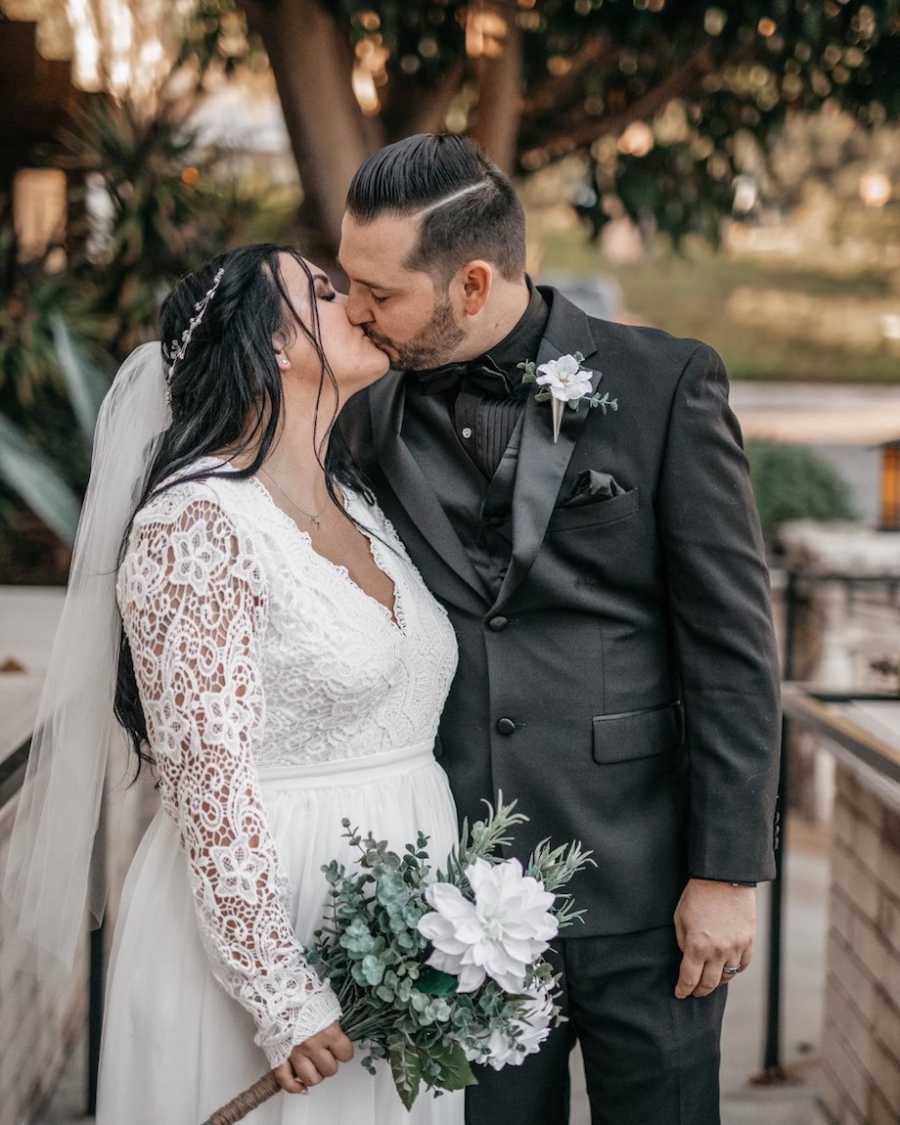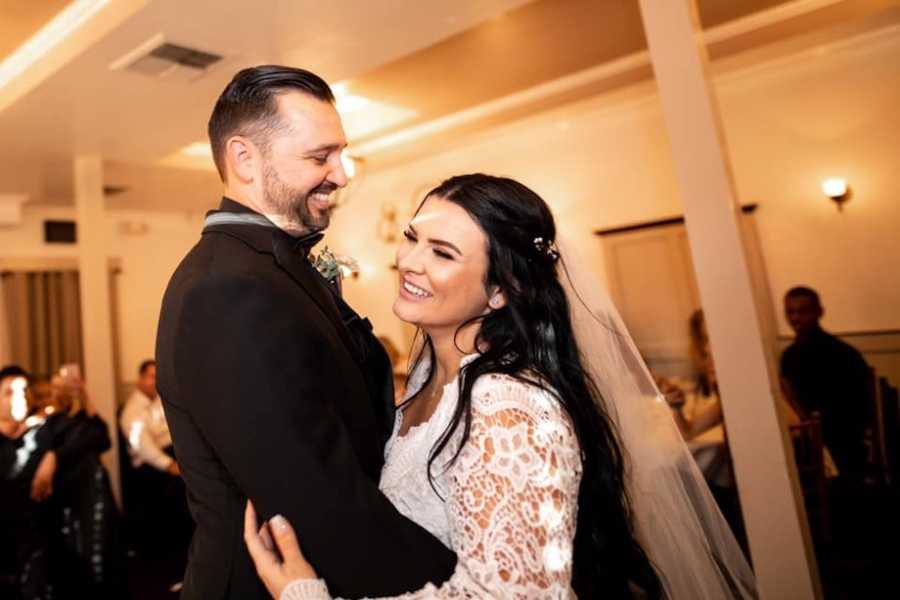 Finding out the medical issue was most likely with me, I decided to dig even further for answers. I went to another OB-GYN, who ended up letting me know I had Polycystic Ovarian Syndrome (PCOS) and that I needed to be on medication to help with my hormones. (My hormonal problems had just become worse, due to the PCOS.) I started getting acne all over my cheeks, and my mood swings were getting worse. I had gained 60 pounds, and my hair was falling out.
After being put on several medications, including birth control, for three months, I started feeling more like myself again, but I still felt empty and depressed. Time was flying by, and I still didn't have a baby.
After speaking with my OB/GYN, she decided to do the Hysterosalpingogram (HSG) test, which is where they inflate a balloon into your cervix and proceed by putting in a certain dye that's supposed to go through your fallopian tubes and come out the other side in a spiral spaghetti-like manner. I would say this procedure was by no means comfortable for me, but I've heard other people have said it doesn't bother them. After waiting five days for my results, the OB/GYN asked us both to come in ASAP. We were told after we arrived that both of my fallopian tubes are blocked and that I have a disease called endometriosis.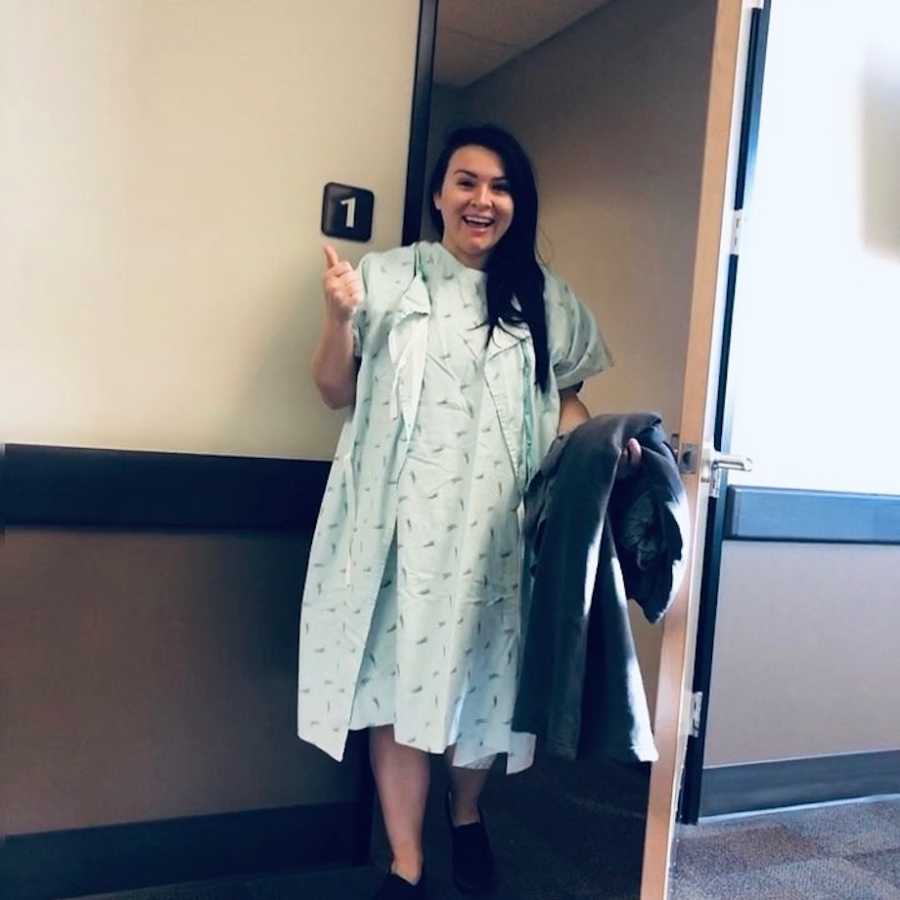 Completely shocked and speechless, I looked at my husband and said, 'I'm so sorry,' because, at that point, I just felt so low and completely broken. I didn't know how to cope at that point. I felt lost, like I had no one to talk to. I felt like no one would understand me. Even now, I am still learning how to cope. I do things like take a hot bath with Epson salt or read a book or clean the house. I am still new to this and I don't think I'll ever be able to fully cope, but I just try to do my best, and that's all I can do.
Having this pain of not being able to have a baby naturally is just indescribable. Hearing people say things like, 'Why don't you just adopt?' or 'You don't want to have a baby in this world with how hectic it is,' makes me feel even less understood. Even family and friends don't always have the right things to say, which just plays more on your emotions. You think that family would be supportive and have your back and that they would have all the right words, but they typically don't. Often, they have all the wrong ones.
I was afraid to share with others my story because I thought that friends and family would judge me or wonder why I post it on social media when it was technically nobody's business but ours. We shouldn't do this alone. Even though we sometimes end up feeling more alone when we share because it's hard for people around us to really understand our emotions when they are different at different times.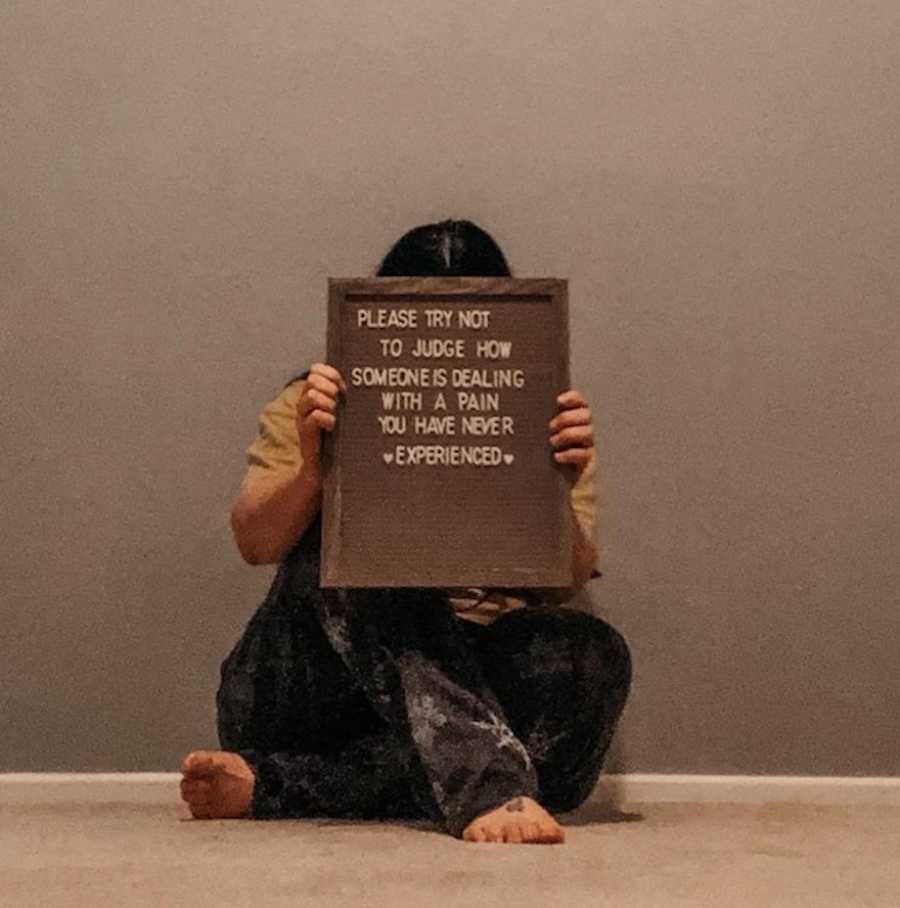 Since seeing our fertility doctor and confirming everything that the OB/GYN had found, I was told my only option was to remove my fallopian tubes, which I thought was completely crazy. (I mean, wouldn't you?) I'm 30 years old, I've never had a child, and the first thing they say is, 'We need to remove something from your body.'
My husband and I, determined as ever, looked at research and studies and found a procedure called Fallopian tube cannulation performed by 'keyhole surgery.' We got so excited thinking that they could clean out my fallopian tubes and that we would then have a year to do Intrauterine Insemination (IUI) and possibly try for a second child after that. After calling several places even in other states, we discovered that they no longer do this procedure, and our hopes were crushed once more.
My husband has learned so much from all this. He has demonstrated true compassion for a wife who feels useless and like she is completely broken. He has stepped up and been my backbone, making me feel loved and not alone. He listens to my needs and encourages me to keep going when I feel like I can't anymore. It wasn't easy for him to understand all this, so please remember to be patient with your significant others. No one understands exactly what is going through our minds. If they did, I'm sure they would know what to say to put us at ease.
We have now decided to pursue in-vitro fertilization (IVF) and to seek a second opinion from another fertility doctor. I highly suggest to anyone struggling with infertility issues that you don't just pick the first doctor that you find. Always get a second opinion because IVF is very expensive, and some places don't have good success rates. Some people are just clearly ripping you off! Do your research. Talk to others in your area that have been doing IVF or have been successful through IVF and get their opinions.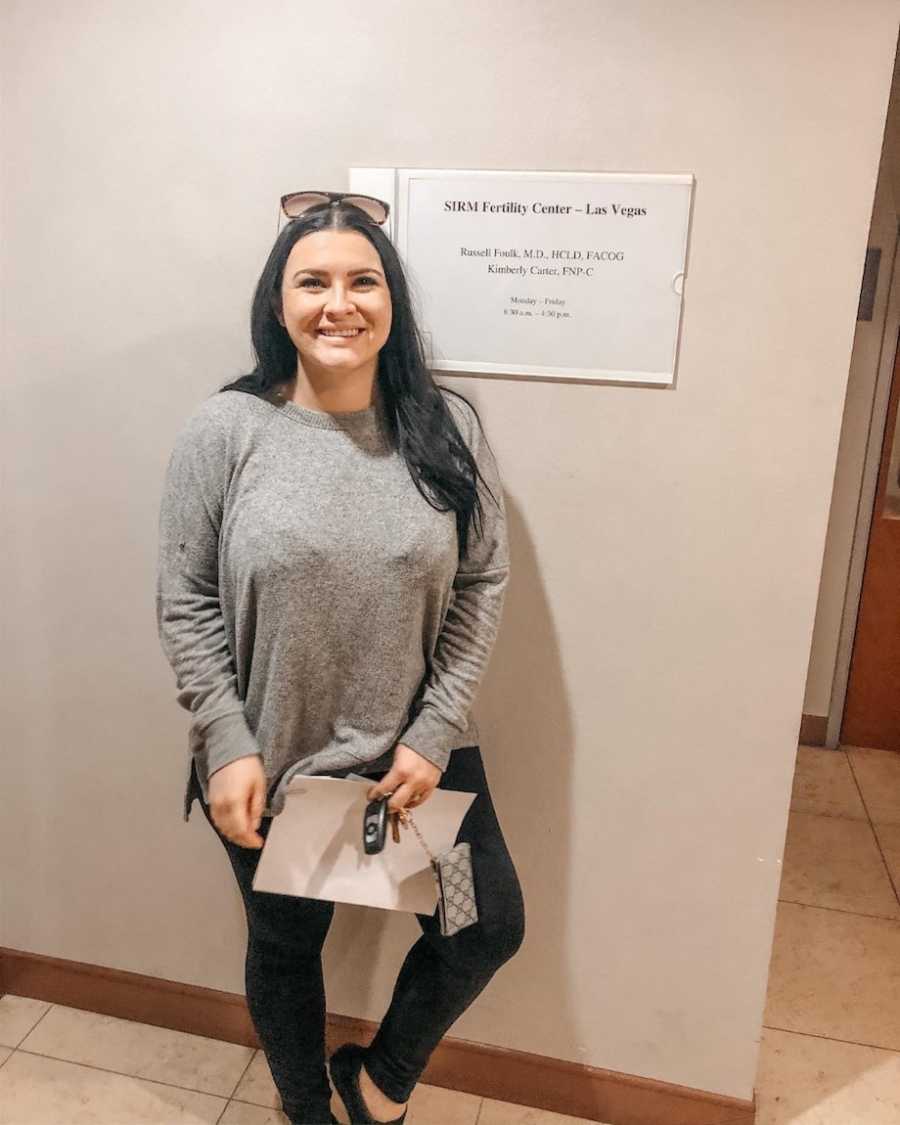 I went to Sprouts one day to get a bunch of vitamins I had been taking to help with all of my symptoms when I met a girl who also is battling infertility. We started talking and are now friends on social media. She told me about her infertility doctor who sounded way better than mine! She said he is very compassionate and caring. I was very interested in meeting him. I went in to get my eggs checked to see how many I had and if I was even a candidate for IVF and came to find out I have a lot of eggs, hence why I am diagnosed with PCOS. This was good news because it makes me an even better candidate for IVF!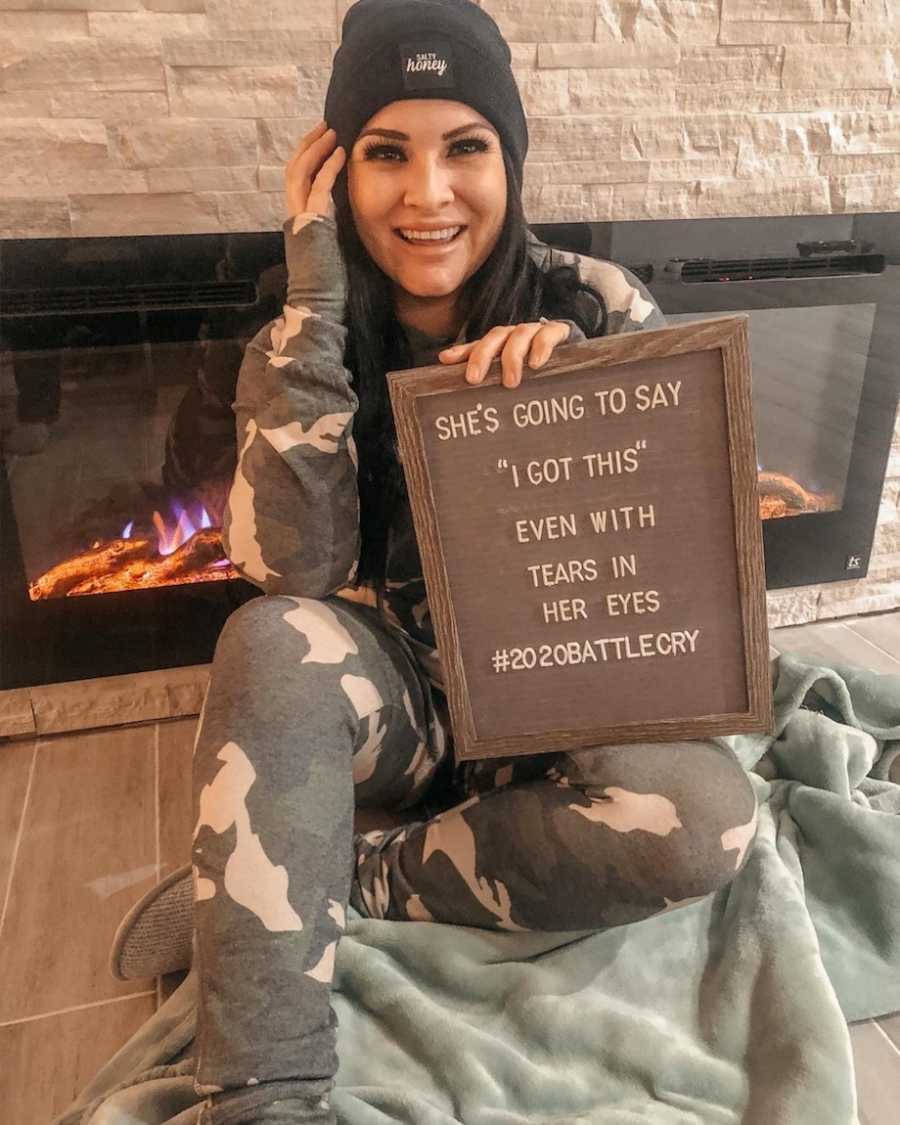 We are praying we only have to do one treatment. We met with our new fertility doctor who explained my diseases (endometriosis and PCOS) to us. He made us feel like our needs were being heard and addressed them. He explained everything and gave us back the hope we had lost. We are now figuring out our funds. We started a GoFundMe and a fundraiser on Facebook. I am even having an IVF garage sale to try to come up with the funds we need to move forward! We are praying and hoping our miracle baby makes way soon to show God can move mountains!"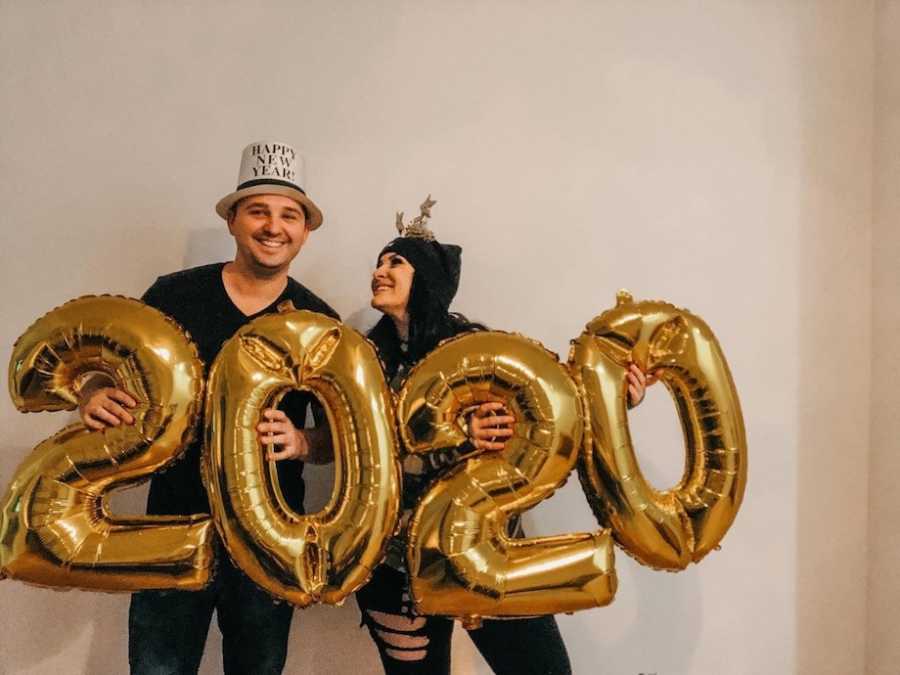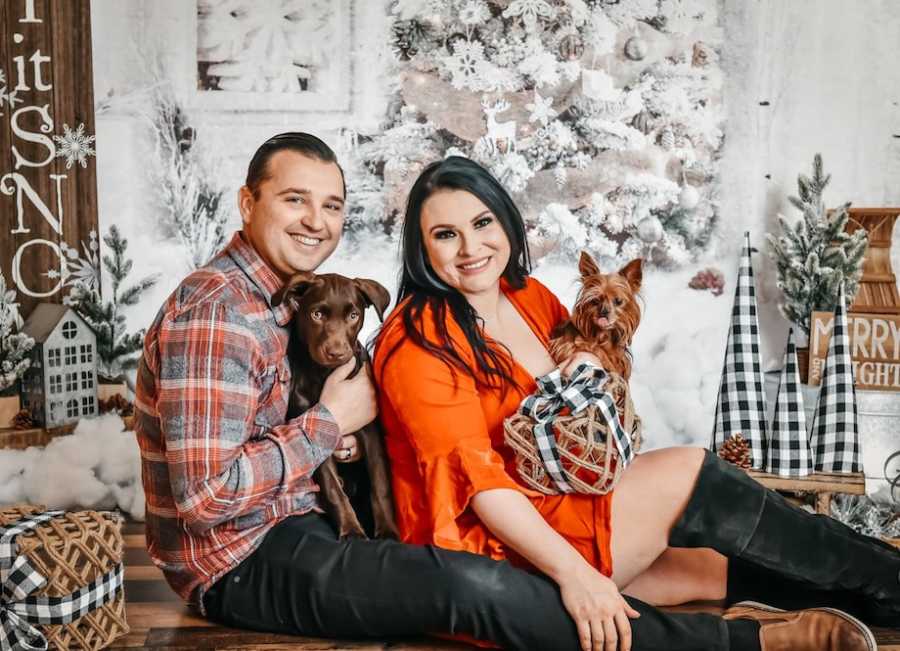 This story was submitted to Love What Matters by Kaitlin McFarland from Las Vegas, Nevada. You can follow their journey on Instagram or GoFundMe. Do you have a similar experience? We'd like to hear your important journey. Submit your own story here. Be sure to subscribe to our free email newsletter for our best stories, and YouTube for our best videos.
Read more powerful stories like this: 
'His sperm is not swimming where it should.' I dreaded telling my husband. Nervous tears fell from my eyes.': Couple raise awareness about infertility after struggling to conceive naturally
'48 years old, weeks shy of our 25th wedding anniversary, I'm expecting a baby.': Woman shocked by successful IVF after being diagnosed with unexplained infertility, 'I can hardly believe it'
Spread beauty and hope for others. SHARE this story on Facebook with family and friends.