"When my first husband Daniel passed away, it came unexpectedly. He had a life-threatening heart condition we were unaware of, called Brugada Syndrome, that took him at only 37 years of age. During his passing, we were amidst a heart wrenching divorce that was necessary, yet difficult, which had set new normals for us with our three children that we shared.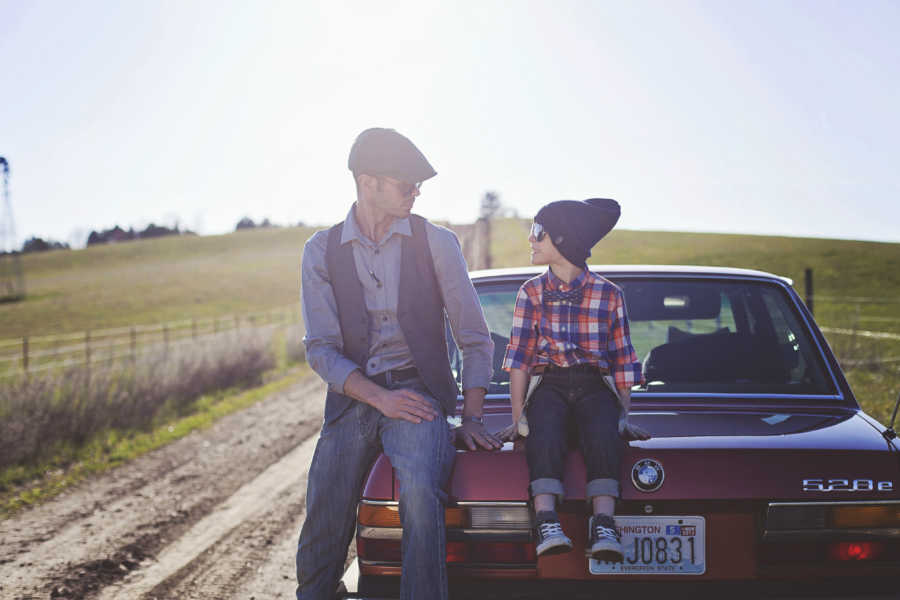 Our children and I were five hours away and across the state for Thanksgiving weekend when Daniel went into sudden cardiac arrest during his sleep. In the dark, early hours of that morning, my daughter, almost two years old, tossed and turned in bed beside me, screaming and crying for her daddy, inconsolable. It was something she'd never done before and at the time left me confused. Almost an hour later, I finally was able to comfort her back to sleep.
When I awoke, I found a text message that there had been an emergency and to call right away. He had been given just under an hour of CPR by his new girlfriend and first responders, his body brought back to us only temporarily, but long enough for our children to say goodbye. We are grateful for those moments. My boyfriend, Chad, held his hand as I held my children close and he promised Daniel that he'd always make sure we were cared for.
We learned that children of parents with Brugada Syndrome each have a 50% chance of having it as well. It is rare and often goes undetected, but things like fever or alcohol use can become deadly due to the condition. Our children now see a pediatric cardiologist regularly for testing and care. The chances of all three children not having the syndrome aren't in our favor regarding the odds in terms of numbers, so I'd like to think that Daniel's passing saved at least one of their lives. I know that if given the conscious decision to make that sacrifice for them, he would have in an instant without question. He loved his babies and we still feel that love daily.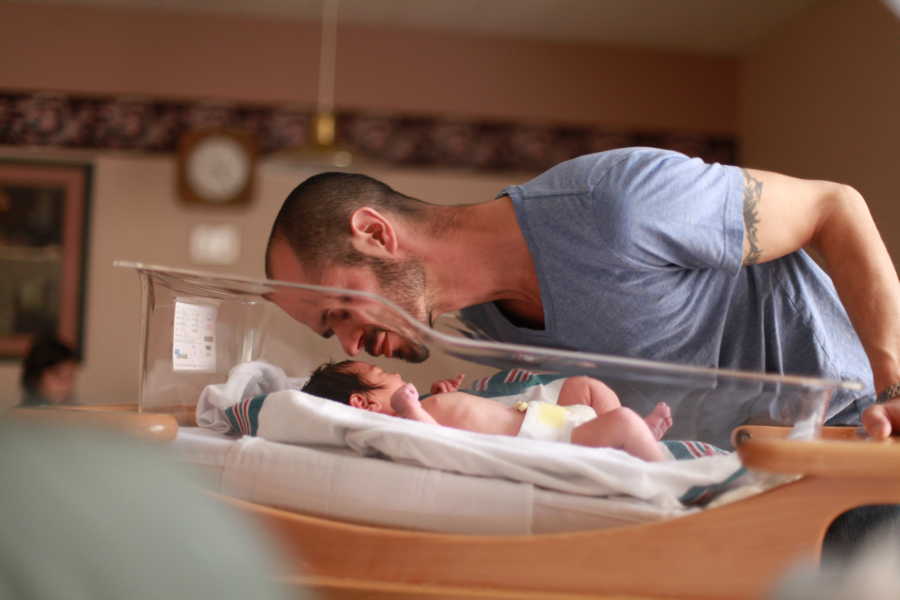 After Daniel was removed from life support, showing no brain activity or signs of recovery, he passed away in December. His funeral was just days before Christmas. It was always tradition that Daniel would wear a Santa suit and take pictures with our children doing Christmas traditions together.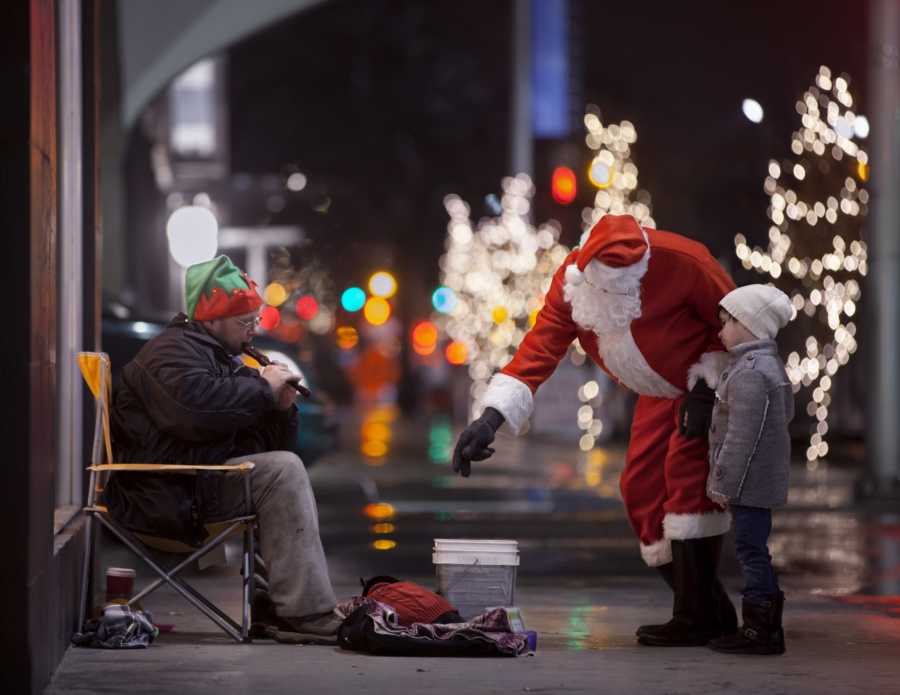 The month that he passed, Chad put on the same suit that Dan once wore to keep his memory alive and to carry on those traditions. This is our son Ryder in his funeral suit beside Chad, just after Daniel passed away.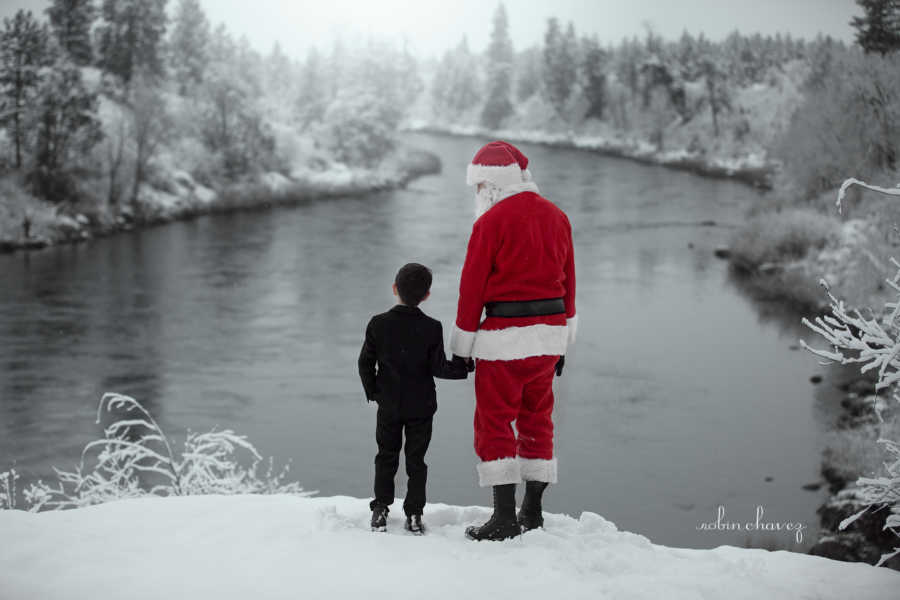 At Daniel's funeral, Ryan, our now eleven-year-old son was brave enough to sing a song for him. He had asked my boyfriend Chad to stand beside him for support and to play the guitar. I know that Daniel must have felt proud.
Daniel's passing was a tragedy for many, felt deeply especially by our children, yet his death also brought beauty. We choose to focus on the happy memories that he left behind and on the blessings we still receive.
Ryder, our now eight-year-old asked for a necklace of Daniel's that he had once worn, called the Miraculous Medal. Catholics believe that the medal brings protection to children, so we felt it appropriate for him to wear the necklace as well. It brought Ryder comfort and a feeling of safety in his darkest moments of grieving his father. One day, Chad and I took him hiking through the rainforest in western Washington and he enjoyed climbing trees and exploring off trail. On our way home though, Ryder realized that his necklace had come loose and he'd lost it in the forest. He was devastated because there was no real replacement for it since it had belonged to his dad.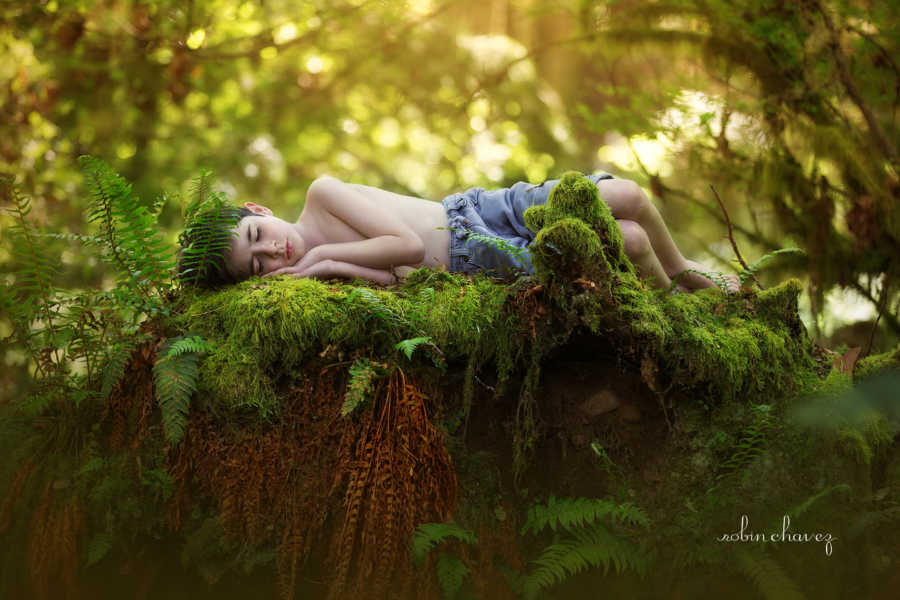 A few months later, Chad and I went back to the same rainforest area so that I could photograph a client and her family. I love my job even more now of being a photographer and artist since Daniel's passing because I understand just how important portraits are of loved ones. Chad decided to wander off while I worked and noticed a beam of light that stretched through the trees and felt something pulling him in that direction. When he approached, my son's miraculous medal was laying in the moss, untouched, lit up by the light. We are certain that it was Daniel that led Chad to that necklace.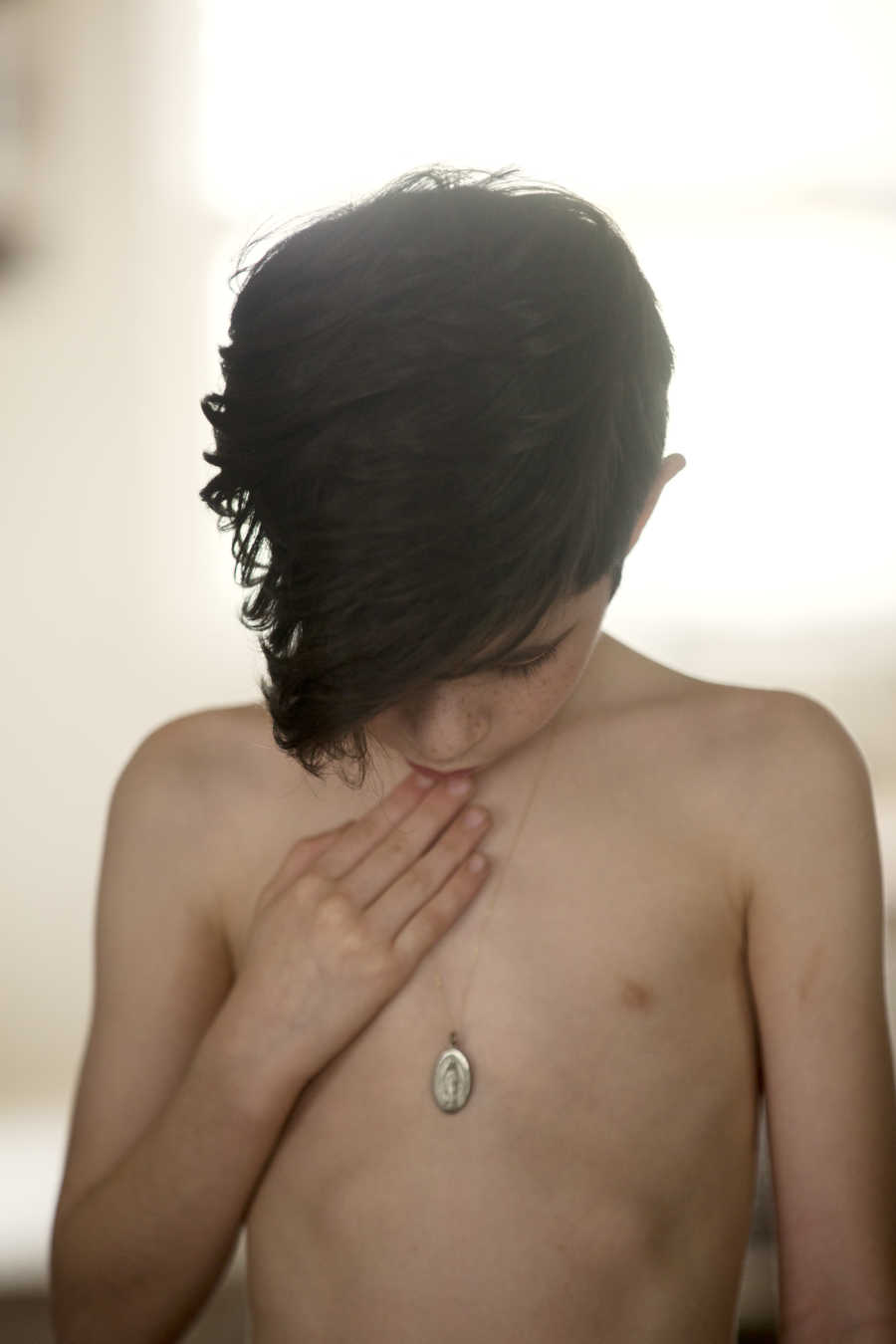 Since Daniel's passing, we have had other miracles occur as well and have felt his strong presence. Our daughter Raven, now three, still refers to him and even pointed above her one night during prayer, stating that she saw him. Chad, once an atheist, is now finding his faith.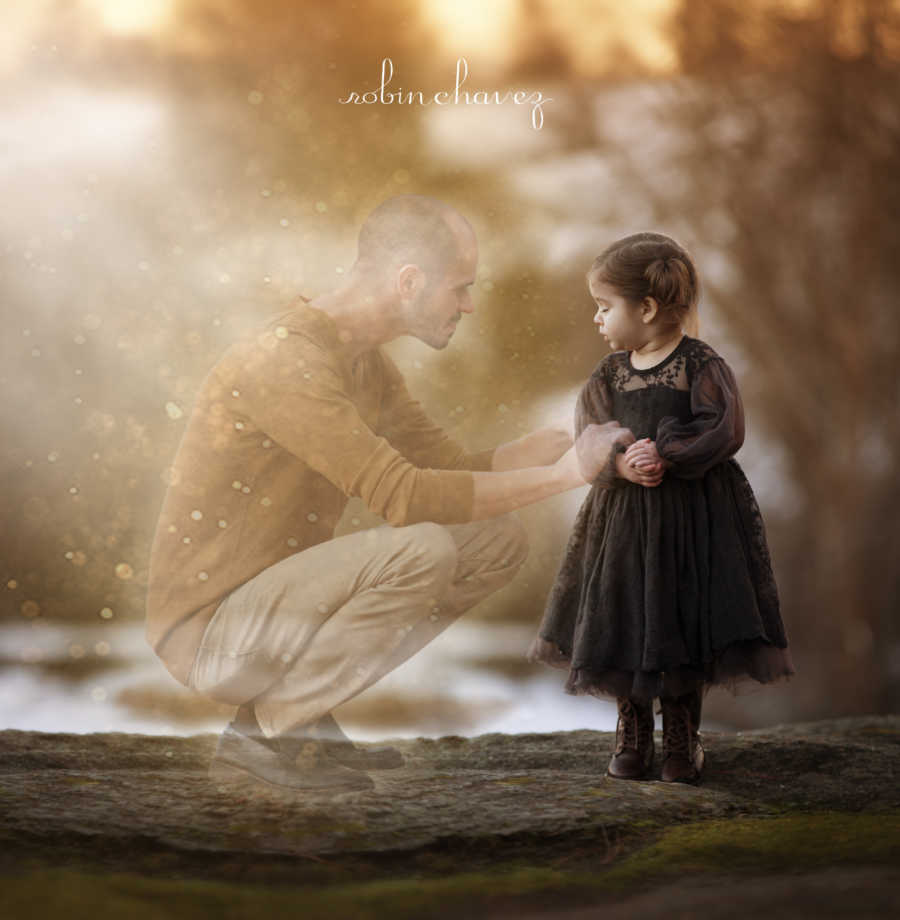 Chad was beside us as we traveled to Daniel's favorite places including hiking trails and the Oregon Coast so that our children could leave the ashes of his body where he loved this world most. The remaining ashes will be rolled into clay by Chad, an artist and potter, to make necklaces for them so that Daniel and his memory will always be kept close.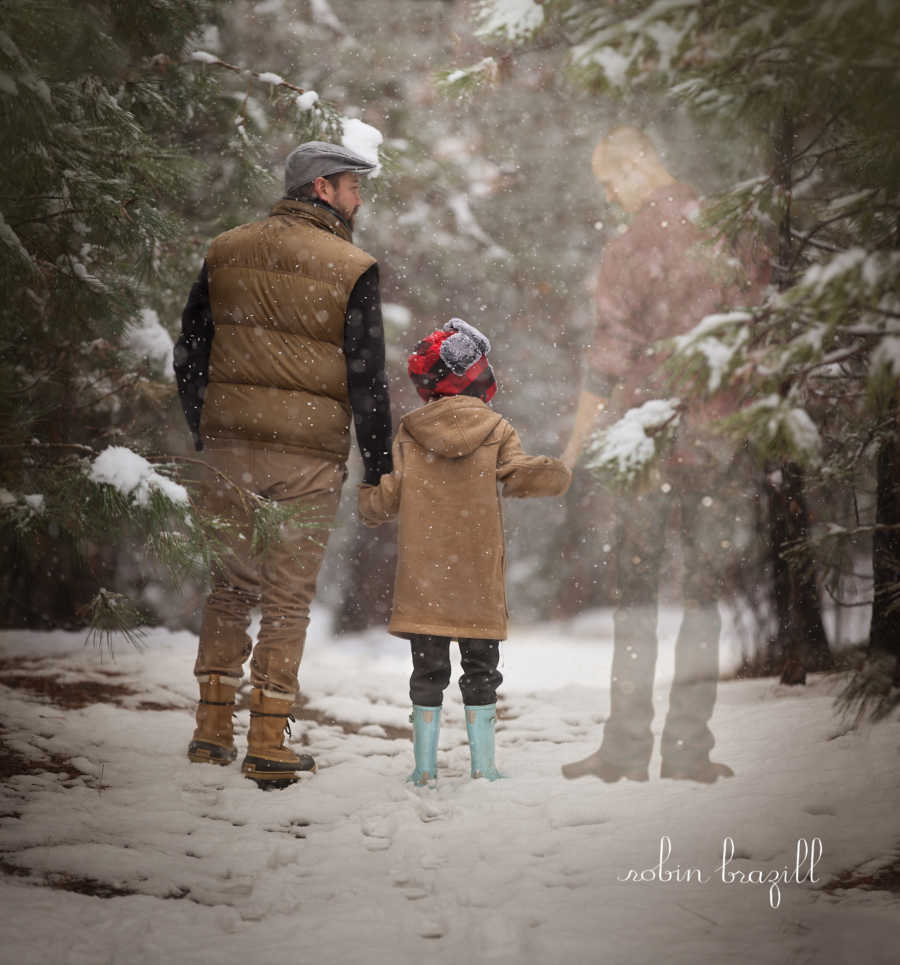 In September of 2017, Chad and I were married in Forks, Washington, under a giant tree that was three trees growing into one. We felt it symbolized us and God. Two families and God. We were led to the tree by chance, simply following our instincts, and we couldn't have been happier. Chad has three boys from a previous marriage, so we are lucky to share five boys and one little girl between us, six children. Our children and parents sat on mossy stumps as he played the guitar while I walked down the aisle, our son Ryan at my side escorting me. We were married by his father while standing on the exposed roots of the tree and read our own vows. An opera singer friend then sang 'Ave Maria' as we washed each other's feet in a metal bin, surrounded by green ferns, moss, towering trees and the sound of ocean waves below us in the distance.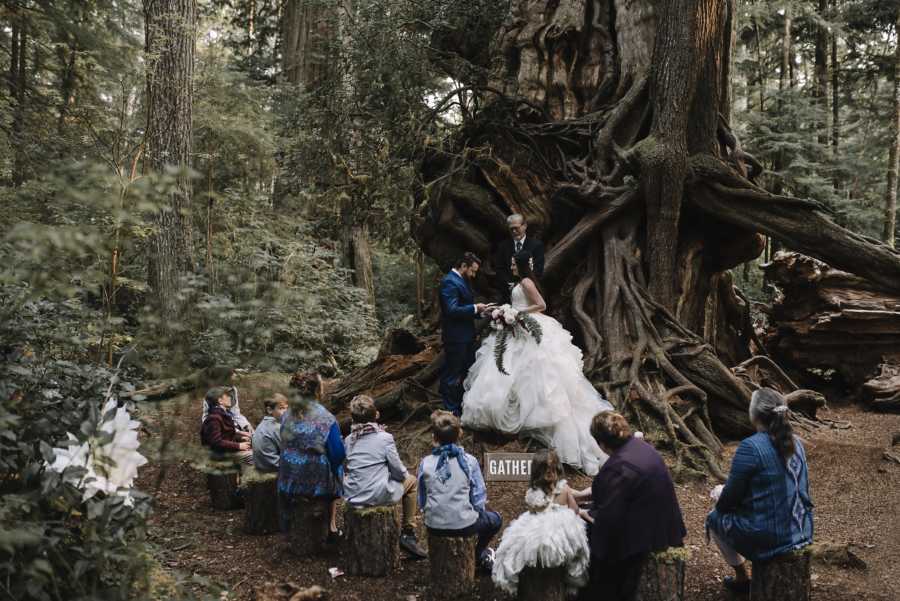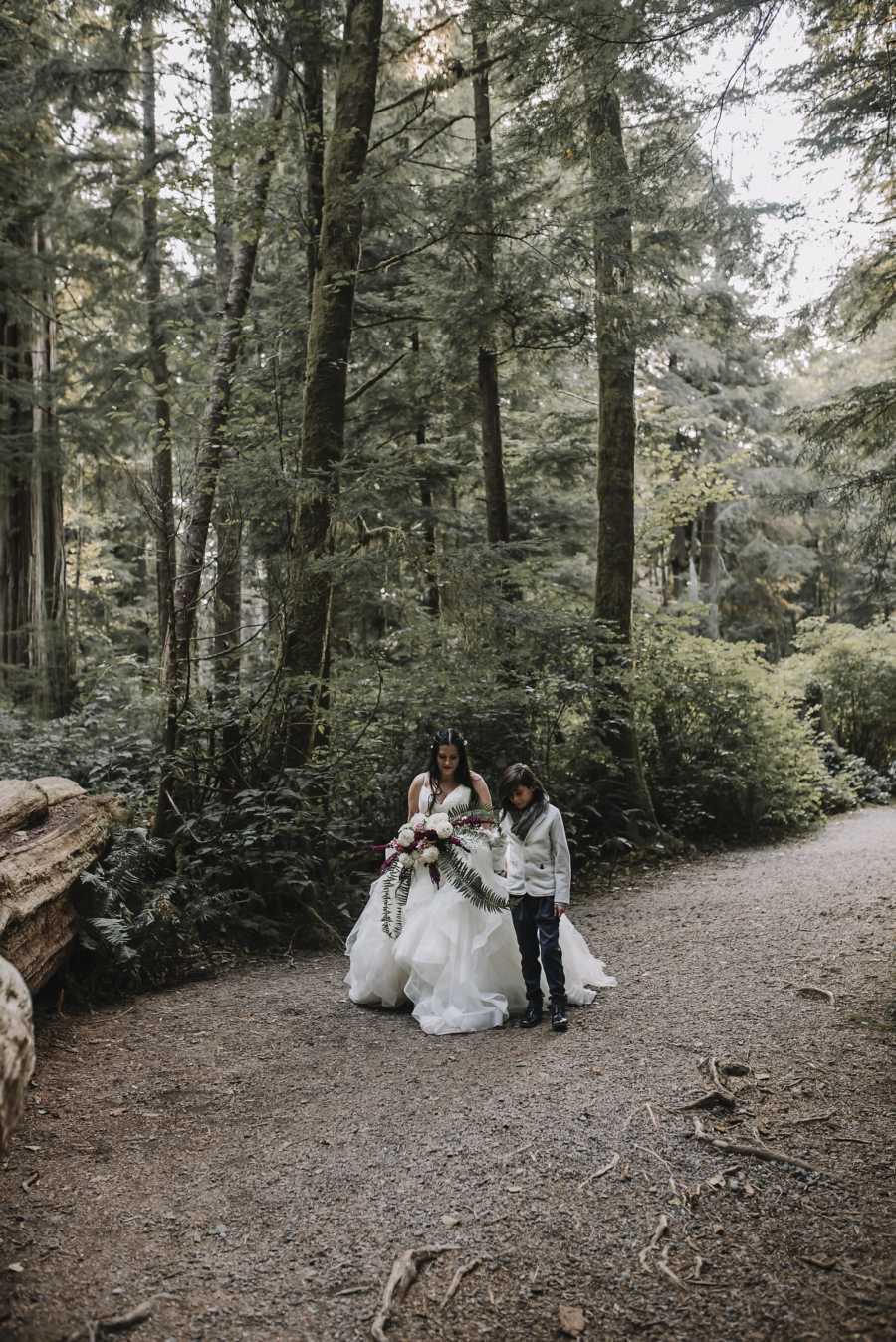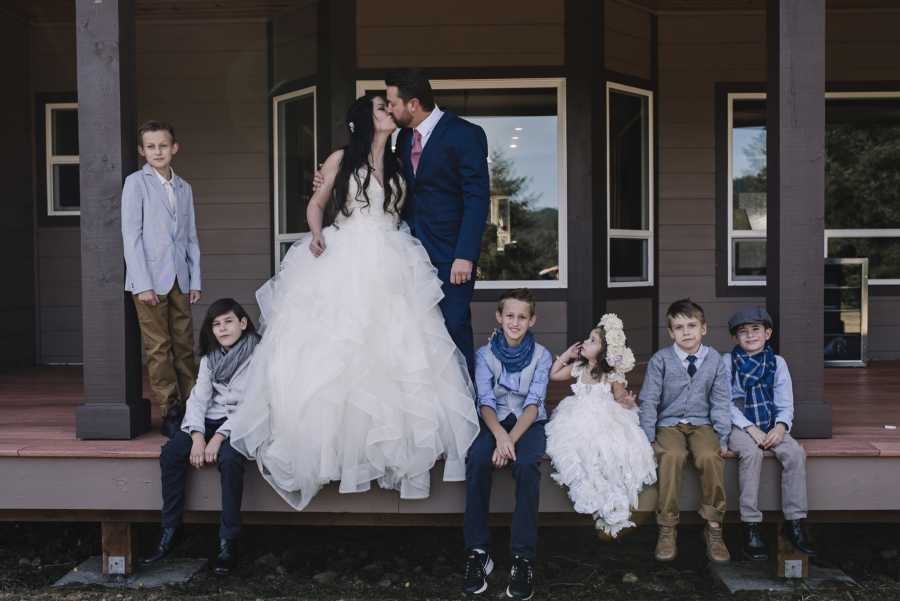 I have learned that even in tragedy, gifts will blossom. I have learned just how precious life is and how important it is to be grateful for it. Every night, we pray for all that we have to be thankful for in life. My children now have two daddies and both are active in different ways, with the same intention of offering unconditional love to our children.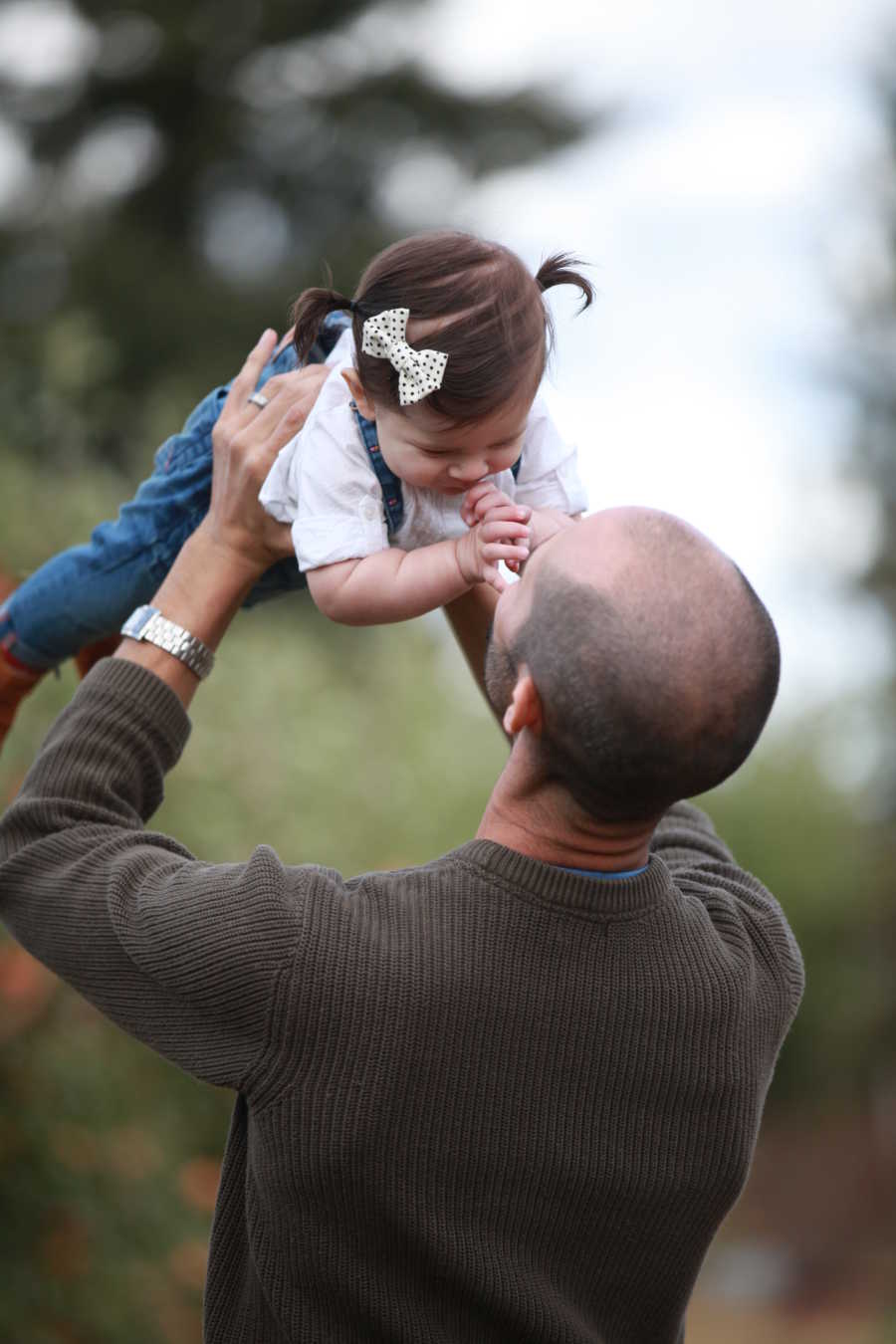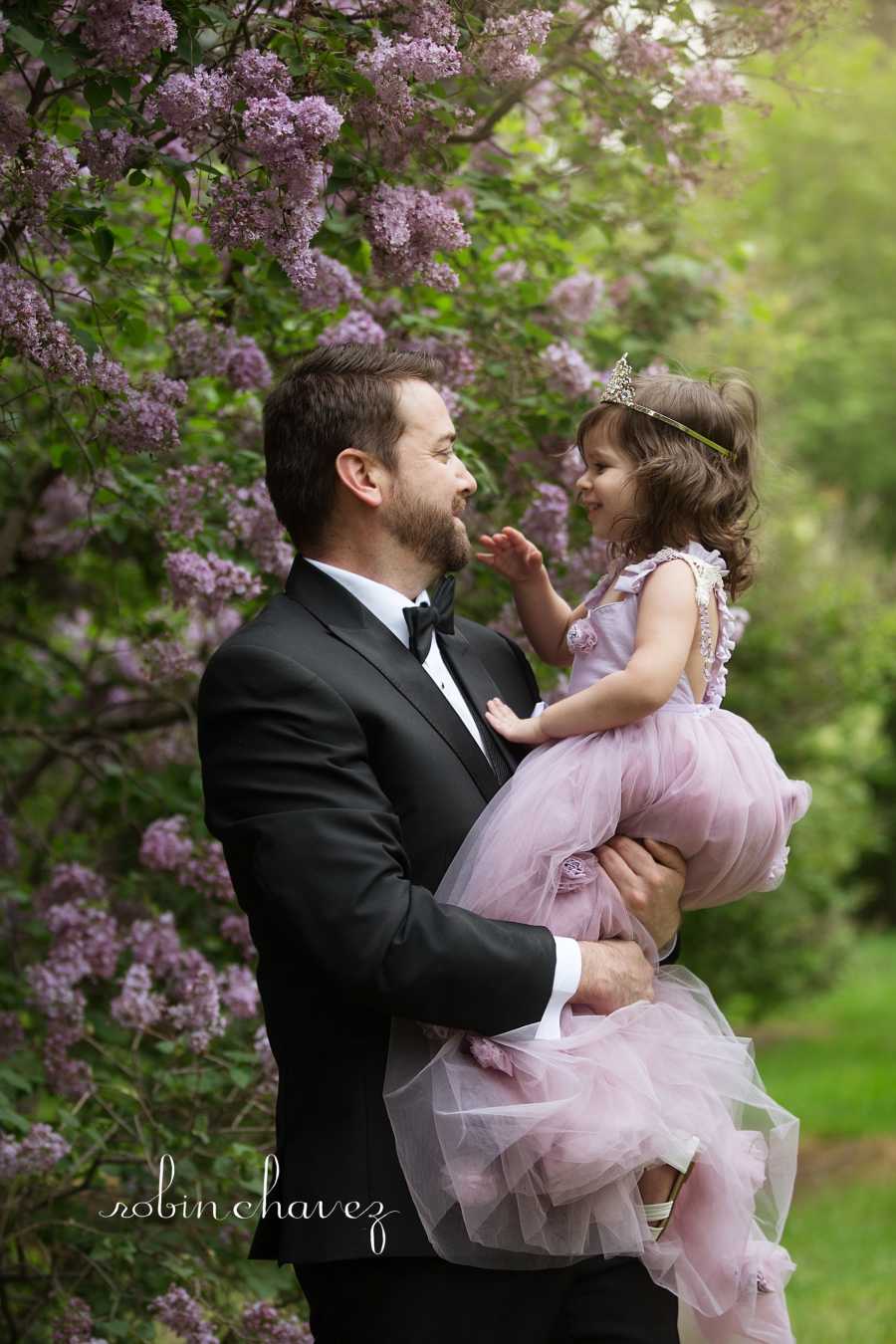 The other day, the sun sunk low and shined through our kitchen window. Chad had been doing the dishes, but began dancing with our daughter Raven, spinning her around. I grabbed my camera and began taking pictures. The light turned a vivid gold and dust particles in the air became exposed, lit up and floating around them. I felt Daniel's presence in that light, dancing on the other side of her. I knew in my heart that I was watching two daddies dancing with their daughter and I couldn't help but feel so much love."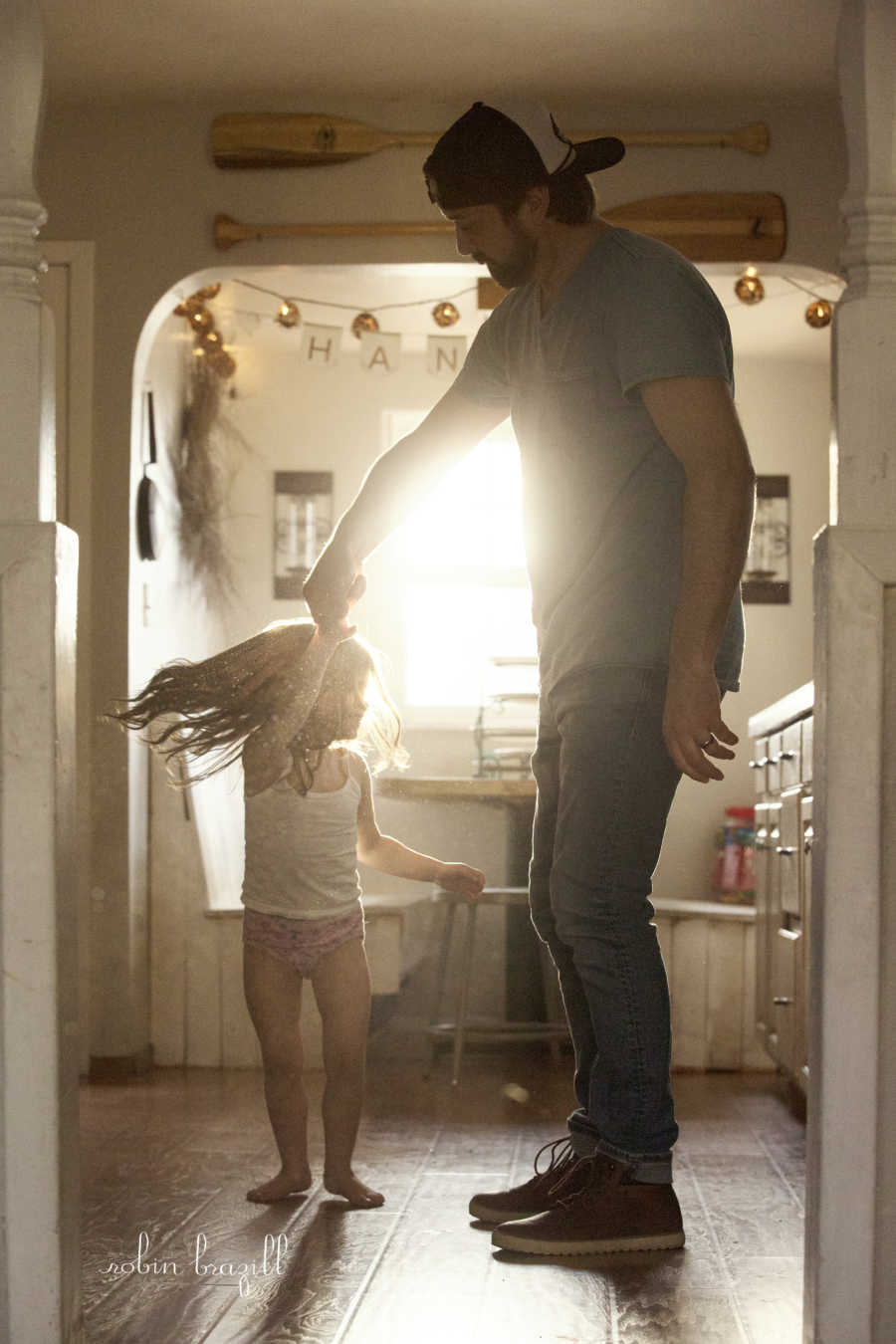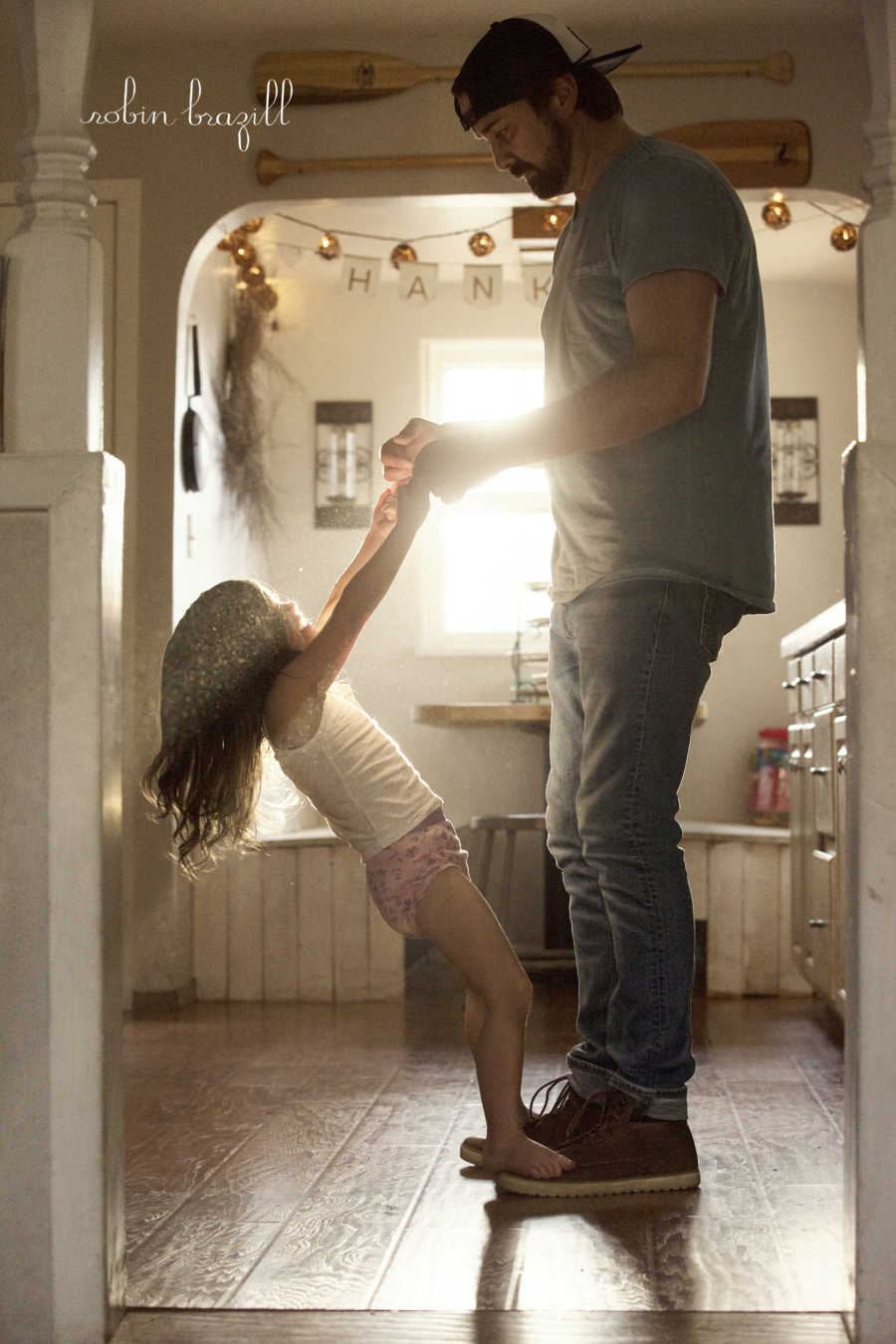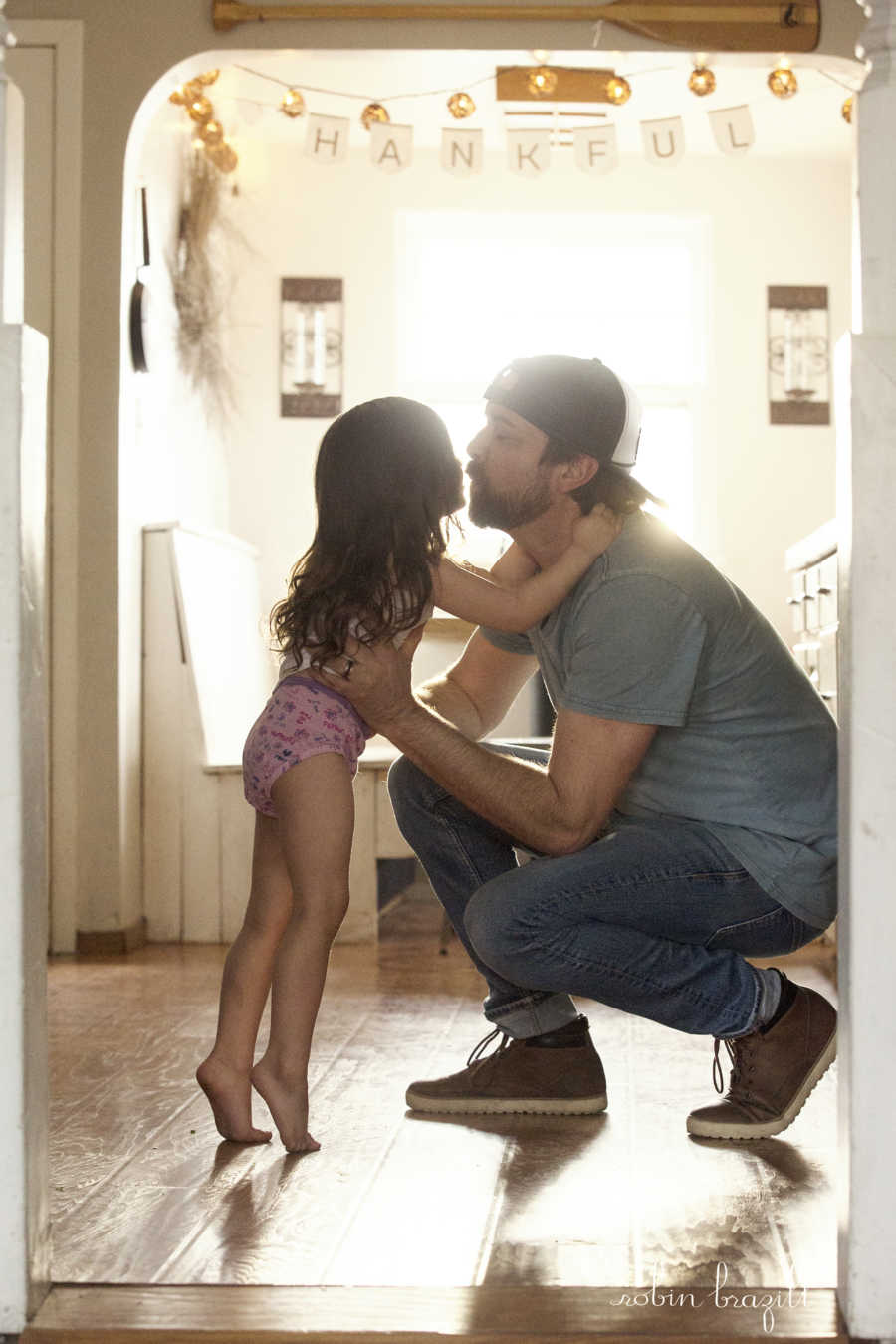 Grieving wife thanks new boyfriend for stepping in as dad, loving daughters 'fiercely'
This story was submitted to Love What Matters by Robin Brazill, a photographer in Spokane Valley, Washington. Submit your story here, and subscribe to our best love stories here.
SHARE this beautiful story on Facebook if you believe in hope and love after grief.