"I am divorced. And I am a widow. I'm a divorced widow. Can those two identities co-exist? I've asked myself this question a lot over the past three years and I still haven't found an answer.
AJ and I met in college and fell in love hard and fast. We were two puzzle pieces that fit together perfectly. Our love felt easy and uncomplicated. We were married in 2009 and I felt strong and confident our marriage was one that was going to last.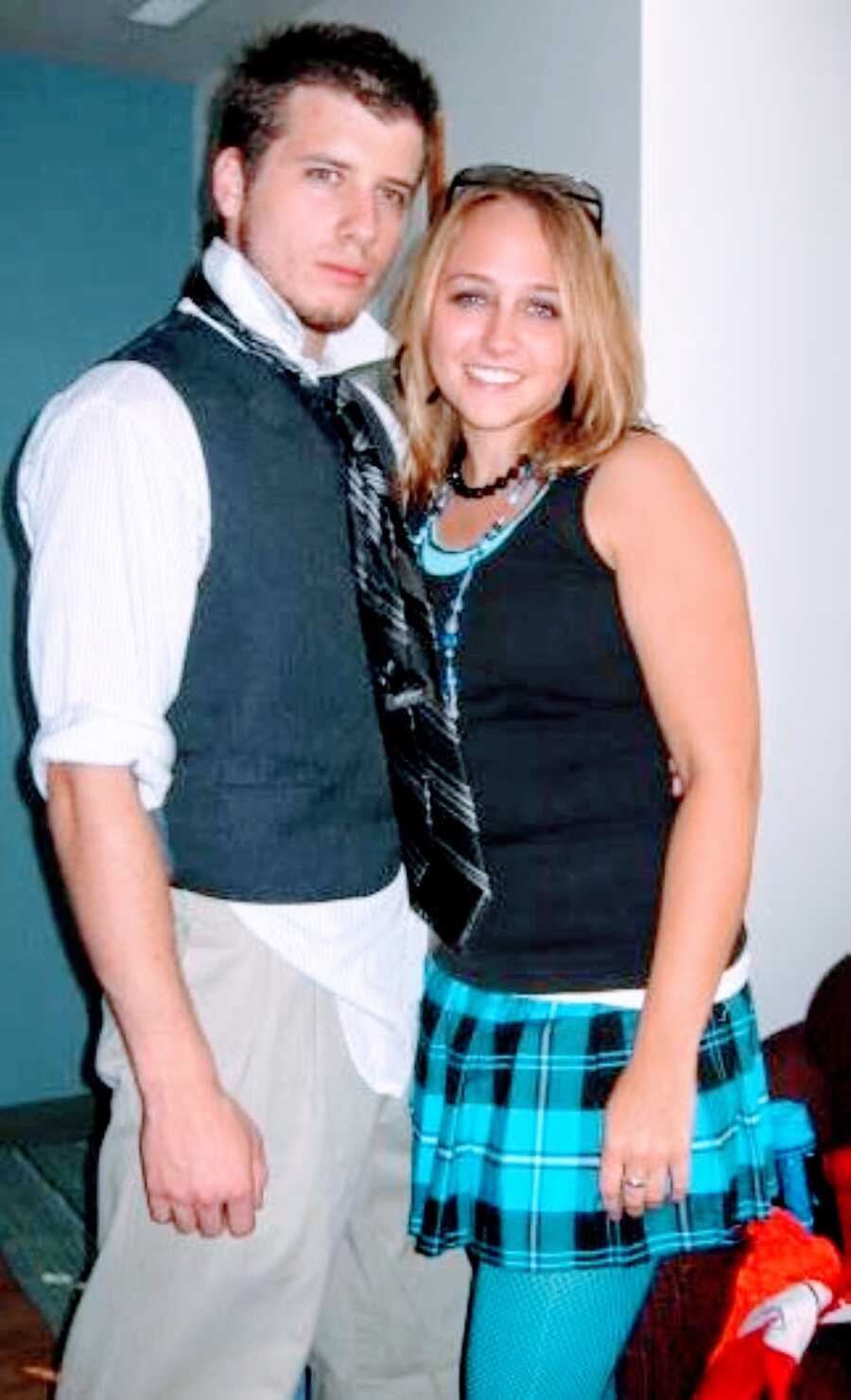 By 2012, our marriage had seen some ups and downs, but we were still holding strong. Soon after the birth of our son in 2013, we started down a path we never imagined taking. AJ was struggling with mental health and his own ideas of perfectionism he sought for himself. And when it became too much, he turned to drugs. And before I really knew what was happening, I had a husband with an addiction problem.
I couldn't believe it. I felt ashamed of this place my marriage was now in. It was like we had taken a wrong turn and ended up lost. But I was determined to fight. I knew this wasn't the man I had fallen in love with. I knew the addiction was something we could try to heal. We could find a way back to us, back to the right path.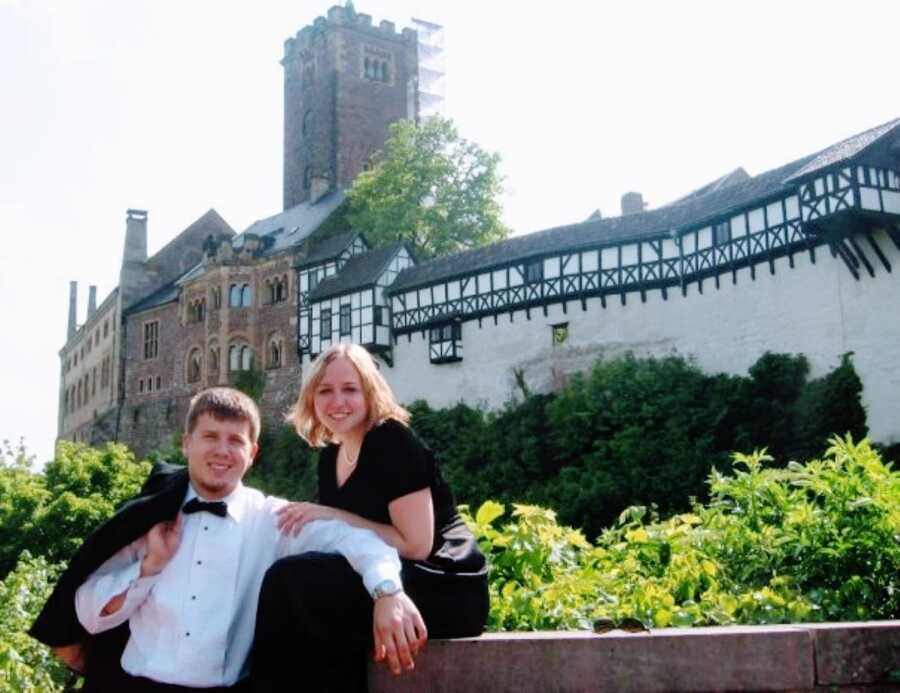 And so I fought. Sometimes I fought the battles for my husband. Sometimes I fought harder than my husband. Sometimes I fought battles I should have never been fighting. And it was exhausting and painful in a way only someone who has loved an addict can understand.
So we separated. I still loved AJ and I hoped and prayed we could still fight this addiction and find a way back to us. But we continued to get more lost. Finally, logically, I knew we needed to divorce. I needed to protect myself and our son while AJ needed to fight this battle himself. Even then it felt more like a business deal rather than the end of a marriage. My love for AJ, my hope for him to find his way back never went away. Our divorce was finalized in 2017.
After that, we both started dating other people. Our lives were fairly separate except for when it came to our son. I'll admit a tie had been severed between us – we both had made mistakes along the way. But deep down in my heart, I still had this hope. This sliver of hope that AJ would finish fighting the battle, overcome his addiction and return to the man I had fallen in love with. And we could once again return to being an 'us.' This was just a break in our story and the future was wide open. But I never told anyone about this hope, least of all AJ.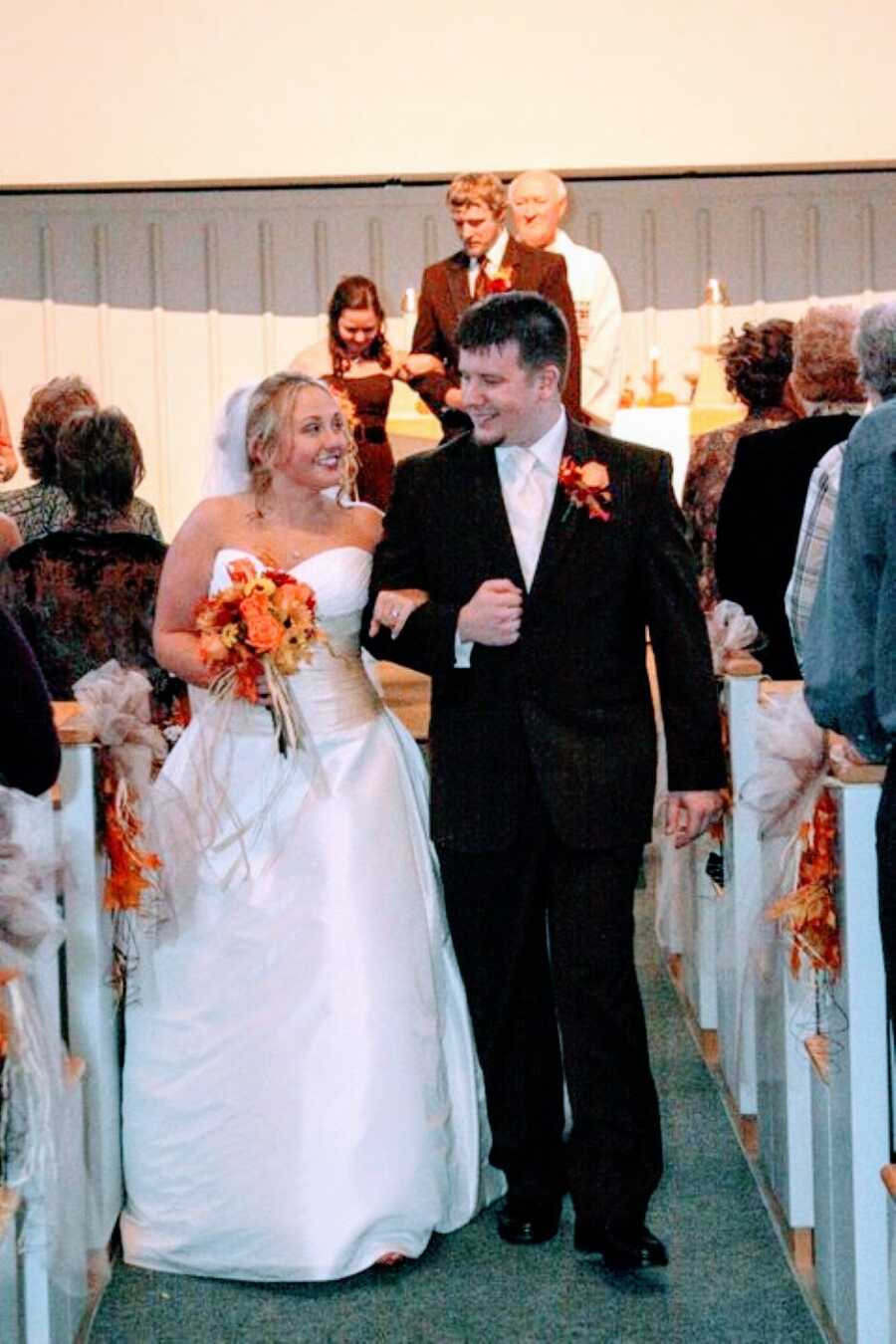 Then in 2018, just 10 months after our divorce had been finalized, AJ took his own life. Suddenly, anything I might have hoped for in the future was gone. Taken from me in this cruel, violent, and shocking way. His sudden death had me questioning everything, including my identity.
Was I a widow? Or was I just the ex-wife? I was still the mother of his child, but we weren't in an active relationship at this time of his death. What and who did this make me? Can I call myself a widow? Grieve as a widow? Can I experience those rollercoasters of emotions a widow does? Go through the stages a widow does? Or am I limited to do these things at a 50% capacity?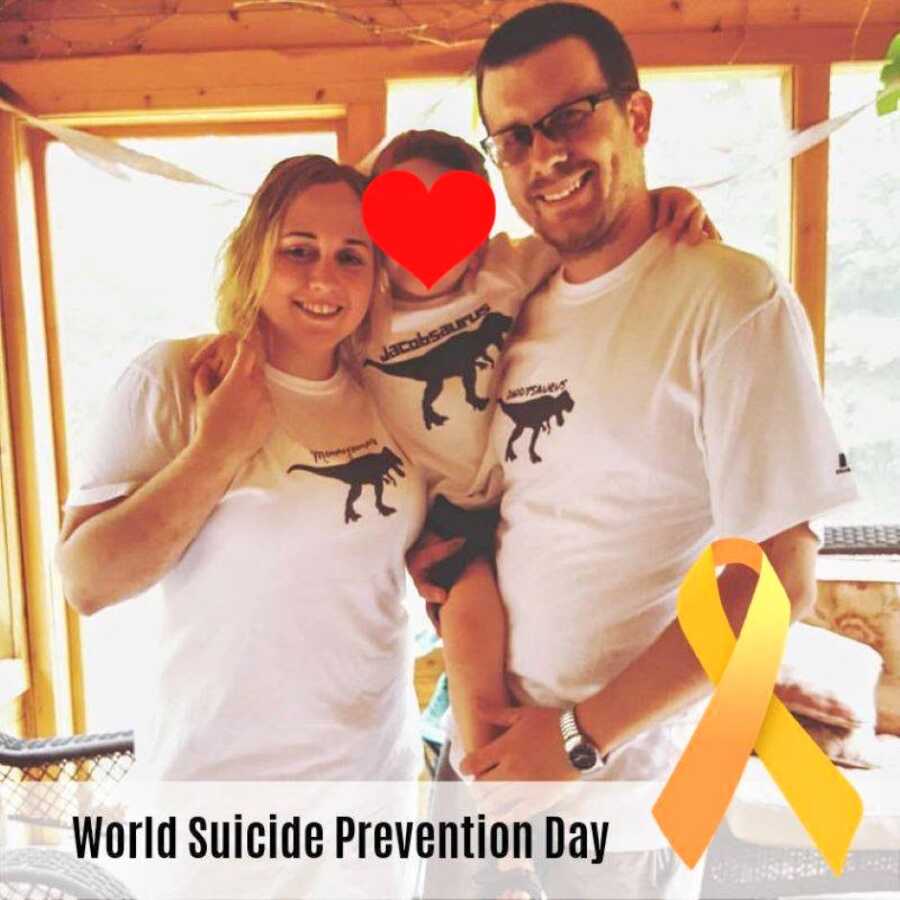 In my core, I felt like a widow. Honestly, I grieved like a widow. And then I would feel like a fraud. See, while I may have felt and grieved like a widow, I technically wasn't one to the world. I wasn't granted extended bereavement time off through work. There were no community meal trains set up. There was no GoFundMe pages created to help with the unexpected funeral costs. I wasn't the one who had the final say for his obituary or funeral.
I had lost the man I loved. But I had given him up, hadn't I? What right did I have to grieve his death now? I wish I could explain these feelings I have, torn between the identities of an ex-wife and widow. Instead, I feel stranded on an island with not a soul in the world who understands exactly what I've been through. I can't relate to other divorcees, but I feel a bit of a disconnect with other young widows. And yet these feelings of pain, anger, love, sadness and grief overwhelm and confuse me.
Simply put, I feel like a club of one. And it's a lonely place. So I decided it was time to open the clubhouse doors and see if there are others out there who have a place besides me. I feel like Elsa, calling out into the unknown. 'Are you out there? Do you know me? Can you feel me? Can you show me?' So, if you too identify as a Divorced Widow, I would like to officially welcome you into the club. You are not alone."
This story was submitted to Love What Matters by Liz Zaruba. You can contact her at divorcedwidowclub@gmail.com. Submit your own story here, and be sure to subscribe to our free email newsletter for our best stories, and YouTube for our best videos.
Read more stories like this here:
'Have fun,' I whispered as he leaned in to kiss me. 'I will.' He quietly slipped out for a hike, and never came home.': Widow shares words of wisdom after late husband's hiking accident
'I gave an ultimatum. 'Get help or I need a divorce.' Something jolted me awake at 1 a.m. The door to the gun safe was open.': Widow finds forgiveness after husband's suicide, 'I meet his memory with sympathy'
'Why bother? Nothing's left of my life.' I was a washed-up, homeless veteran injecting meth into my arm.': Veteran launches organization to end veteran suicide after battling addiction, 'Your life is worth living'
'Unlock the door!' I begged you. We had a big fight. You wrote your goodbye letter.': Woman loses veteran husband to suicide, 'I see you everywhere I look'
Provide hope for someone struggling. SHARE this story on Facebook to let others know a community of support is available.