"'I love you, and I promise to learn to love whoever you choose after me, from wherever I am.' Those were words I never thought I'd hear, and honestly words I never wanted to hear. But those words were a gift.
Ten short months earlier it was decided. Melissa and I were getting married. We'd done the whole falling in love, breaking up, and getting back together bit and I became convincing enough that we now agreed, we were supposed to be together.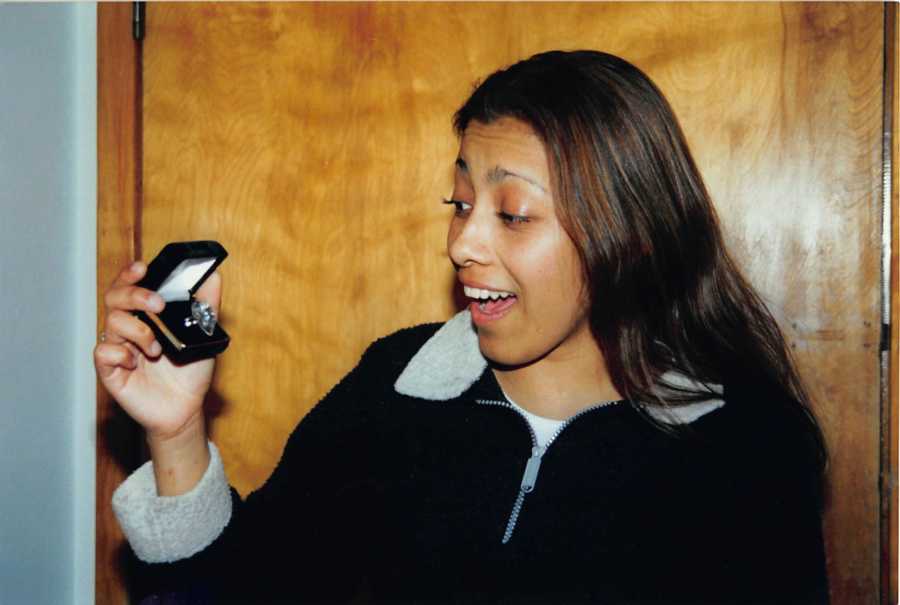 Forever was the plan, it always had been but that came into question one Monday night at Outback Steakhouse. We had gone there to meet my uncle and cousins. He was also a doctor and when I mentioned some symptoms Melissa had shown he said it would be a good idea to take a look at her back at the house. That next moment is one I'll never forget. After a quick review, his experience with many terminal and catastrophic illnesses kicked in, and before he could say anything, I knew something wasn't right.
'I don't want to over assume here, but I have to be straight,' he said as time slowed and everything got fuzzy around me. I could hear the clock tick, and feel the emotion starting in my stomach, surging up and becoming a single drop that would fall from my eye as he said those words.
'It appears she has one of three things, cancer, cancer or cancer.' My optimistic 22-year-old mind seemed to have been smashed to bits by a 2×4 as I turned to look in her eyes. She tried to hide her welling eyes with a smile. That moment the unknown became our every moment.
Chemo was the recommended option, but chemo hair or the lack of it and a wedding didn't go too well together in her mind. We had a decision to make. 'Let's get married now, this weekend. I can make it happen.'
Her response killed me. 'No, Matt you don't have to do this.' 'The doctors have said the chemo will probably mean I won't ever be able to have kids, and I know how bad you want to be a dad. Don't do this.' Once again, the reality of that word cancer hit, and its impact seemed to be tearing not just Melissa's body apart, but now our planned future.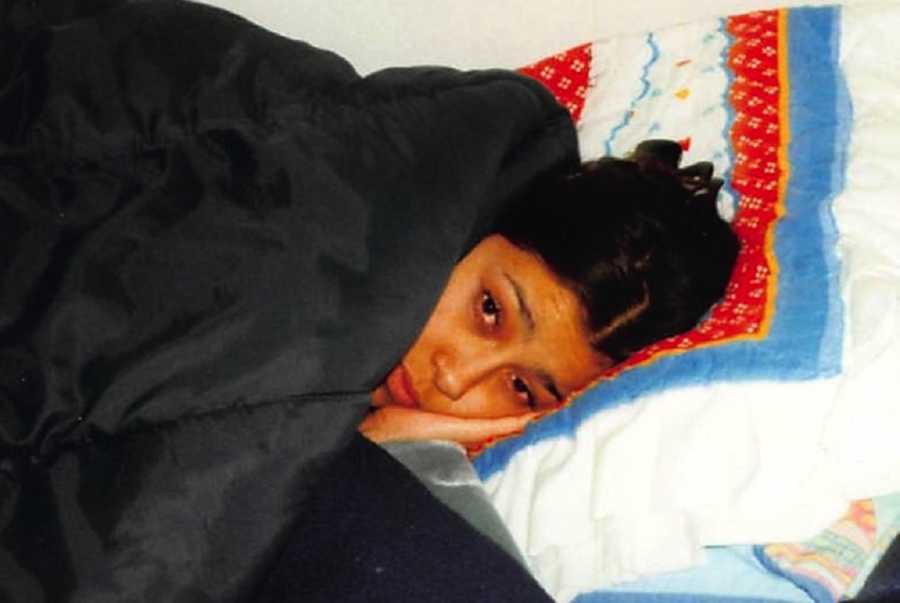 'NO!' I said, 'A few weeks ago when I prayed and felt an overwhelming blanket of peace, I knew I was supposed to marry you and that's what I'm going to do, regardless of how much hair you have.' And at that moment, we melted into each other and committed to whatever this journey was, we were going to take it together.
Somehow with the help of my wonderful sister and a good friend I planned the wedding for two days later. Miracles happened and family would arrive, photographers would be available and all would work if she could find a dress. Amazingly there was a bridal fair at the local high school.
She had been looking for a dress since we became engaged two months earlier, but nothing quite fit this momentous day.  As she walked the show floor, each future bride had their wedding day on a name tag they wore.  Melissa's said 'TODAY.' Some were confused, some asked, and as they heard her story, a kindness welled up to meet the chaos of our day. One girl offered to do her makeup there at the show for free, another, would do the same for her hair but still, she needed a dress.
Moments later, with her Mom beside her, Melissa's eyes lit up. She had found her perfect dress. As she recounted her tale, the dress shop girl said, 'I only have this one here, but if you'd like to try it on we can see what the right size would be and if we'd have something that would work at the shop.' But this gown, like Cinderella's, would need no alteration. In fact, it fit perfectly in every way, as if angels had sewn each stitch knowing this girl deserved a little help from heaven.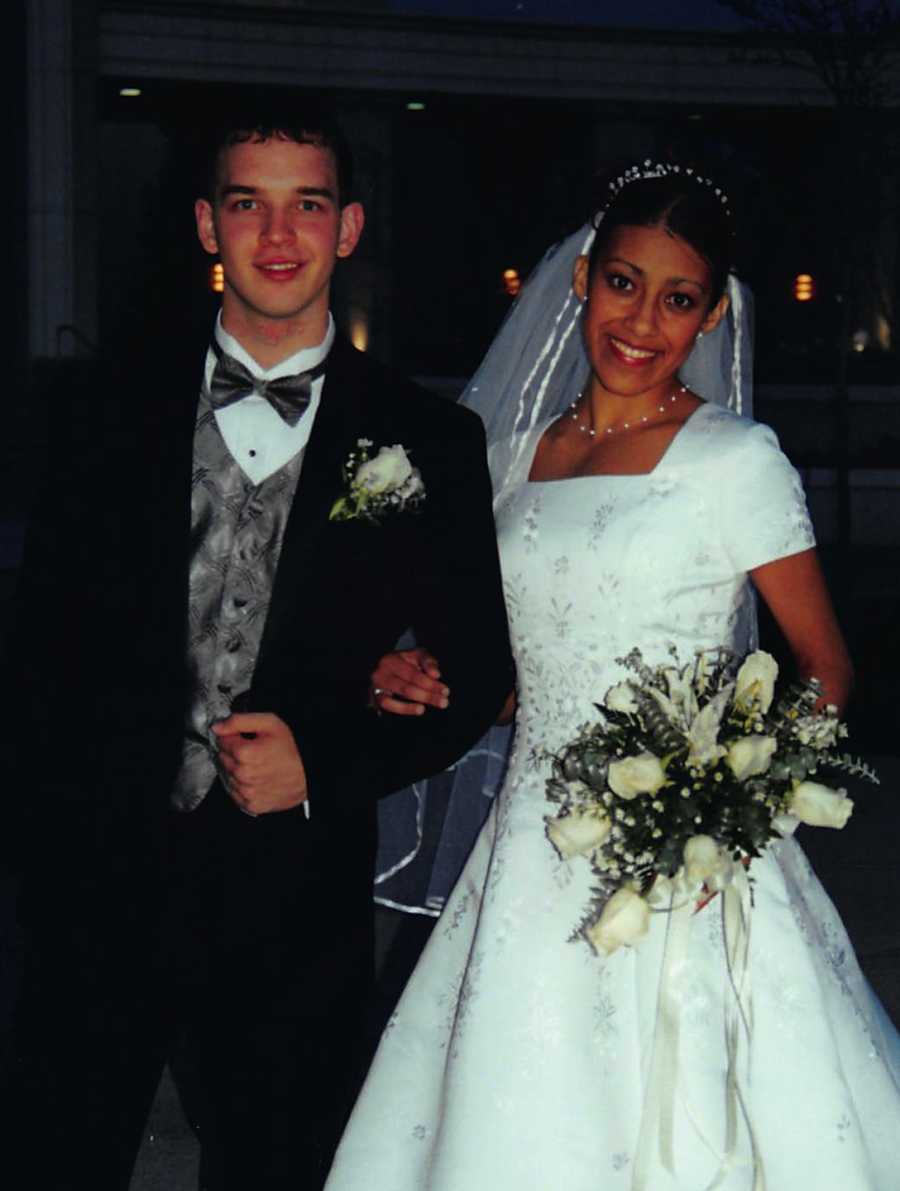 Later that evening, we were sealed together in a tear-filled ceremony hoping we could hold that kiss forever.
With rings exchanged and one night at the hotel, our honeymoon would involve needles, drugs and a lot of doctors.
Love is a powerful thing, but it's very different than fear. Love embraces whatever it encounters. It appreciates and cherishes all of what is right in front of it. Fear seeks to control, to manipulate, and rather than simply embrace, it clings. Melissa from the moment I met her had in her the gift of love. She knew there was something to that phrase, 'if you love it, let it go.' She was willing to do that with me, and she would do that with every moment. Cherish it, appreciate it, then let it go and live right into the next moment looking for the joy, the humor, and the hope. Melissa would then let that moment go, and do it all over again.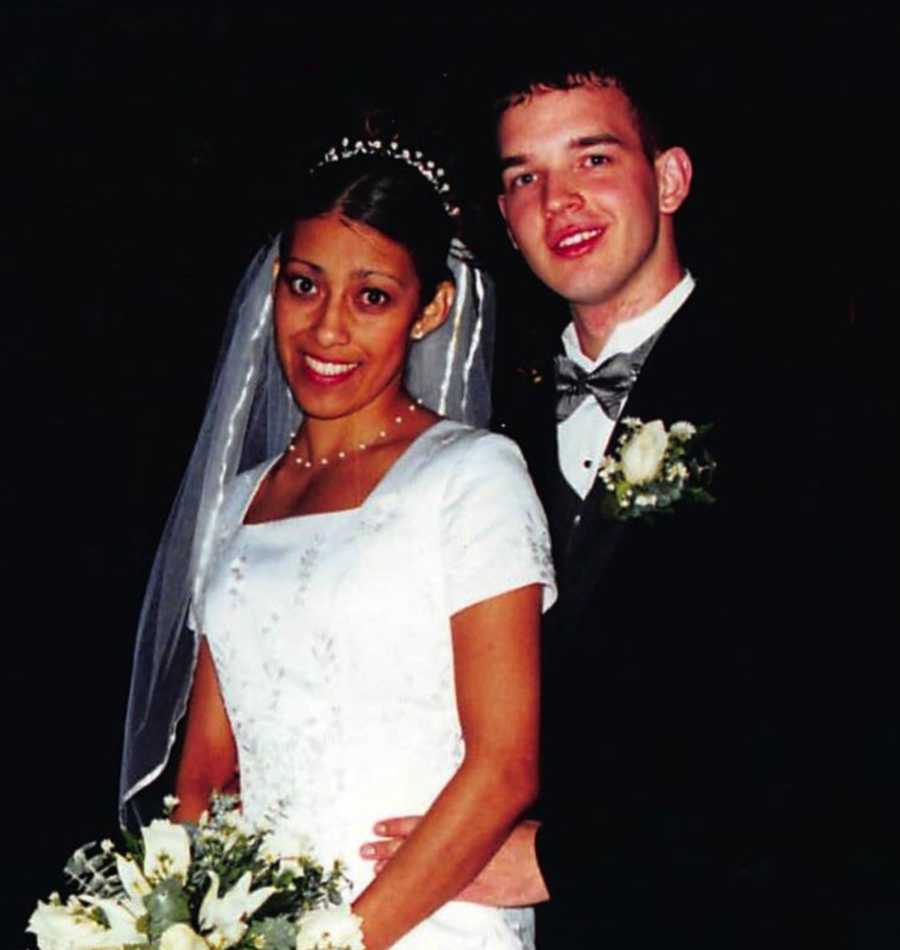 Looking back it was only a few months, but those months held a lifetime of learning, emotion, joy, and pain, and so 10 months after our wedding day, we somehow found each other on the couch facing the reality of what the next few days would bring – and that was when she gave me the gift.
'I love you, and I promise to learn to love whoever you choose after me.'
Letting go of certainty and control is never easy but Melissa knew I'd never grow into the man she would hope me to become without another woman to chisel away the rough edges.
As I lay next to her frail and dying body a few days later, I was overwhelmed by that last moment together. So many questions…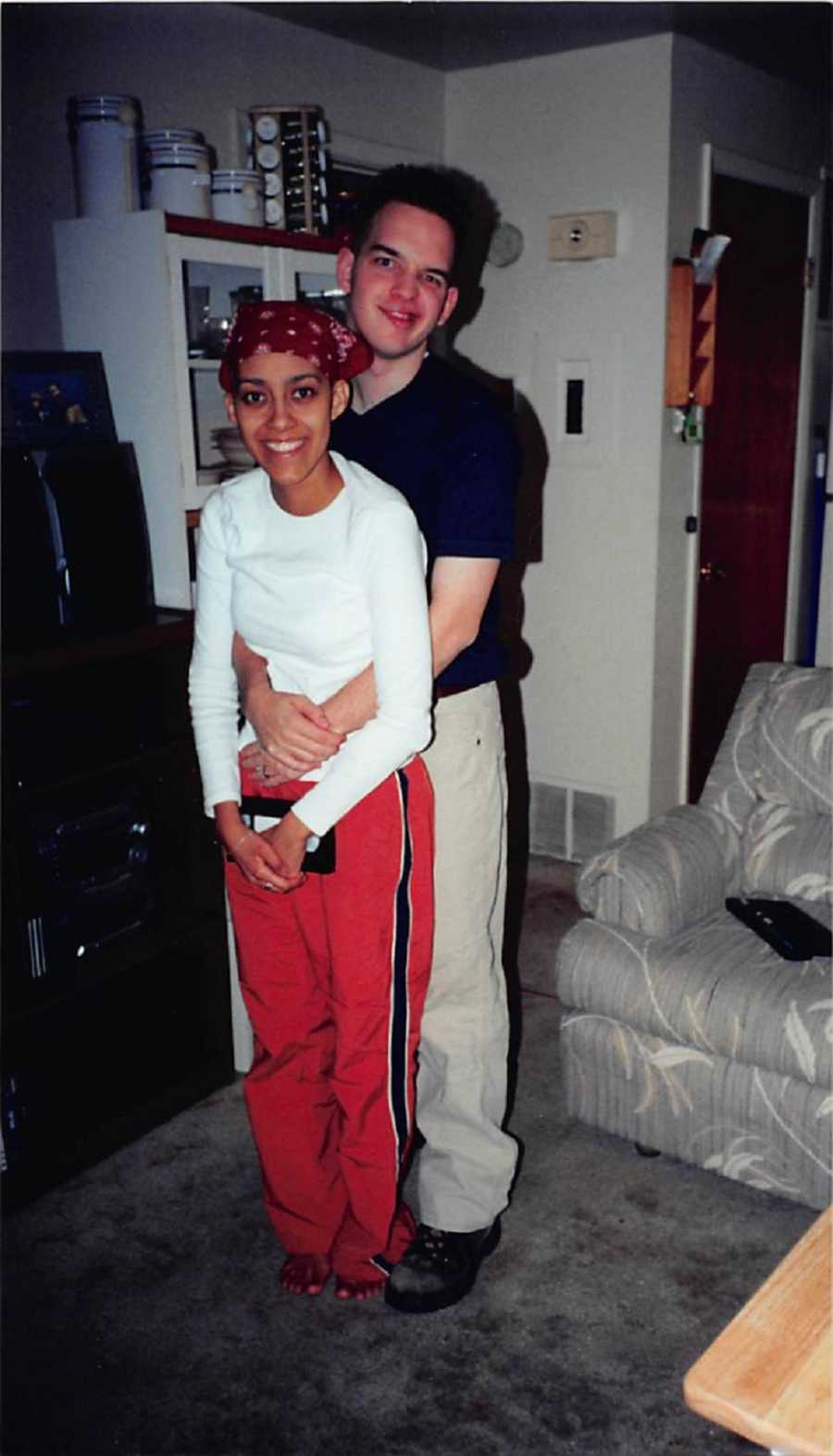 What now? Why this? What am I supposed to learn from all this?
As I moved forward alone, life progressed slowly. I fell asleep often on the couch with the distraction and noise of a movie hopefully muffling my longing heart. In time the sharp stabbing pain of her loss turned into a dull sorrow and was sufficiently bearable to resume life.
And so I did what you must do in these stories. I got up, thinking of what I learned from it all and recognizing we never know how many moments we have.
Gradually the time came when that gift Melissa had given me would start to make sense.
I had dated and dumped and been dumped, again knowing ultimately, I was guarding this heart from getting hurt once more. Then the time came when it was right for me to open up a little and see what was possible.
As I stood in the hotel room I was now living in for a job in the concrete industry, I was doing my best to make her smile. Her name was Molly, she had sparkling eyes and sun-kissed freckled cheeks that shined when she smiled. As we danced and I joked, I breathed her laugh and the comfortable way she seemed to be okay with me just being me.
Even with pictures of Melissa all over my wall that night, Molly knew her place with me was still possible. And then with another moment of laughter, it was as if I could hear Melissa's laugh as well. It was as if these two were laughing together. It caught me off guard and I realized, maybe this was the one she was referring to.
That night I shared with Molly the full story of my first love. I cried a little and was amazed there wasn't an ounce of jealousy or concern from this woman. She knew my first love had helped craft me into the man she held there that night. In her confidence, I knew that I had found a way to love again.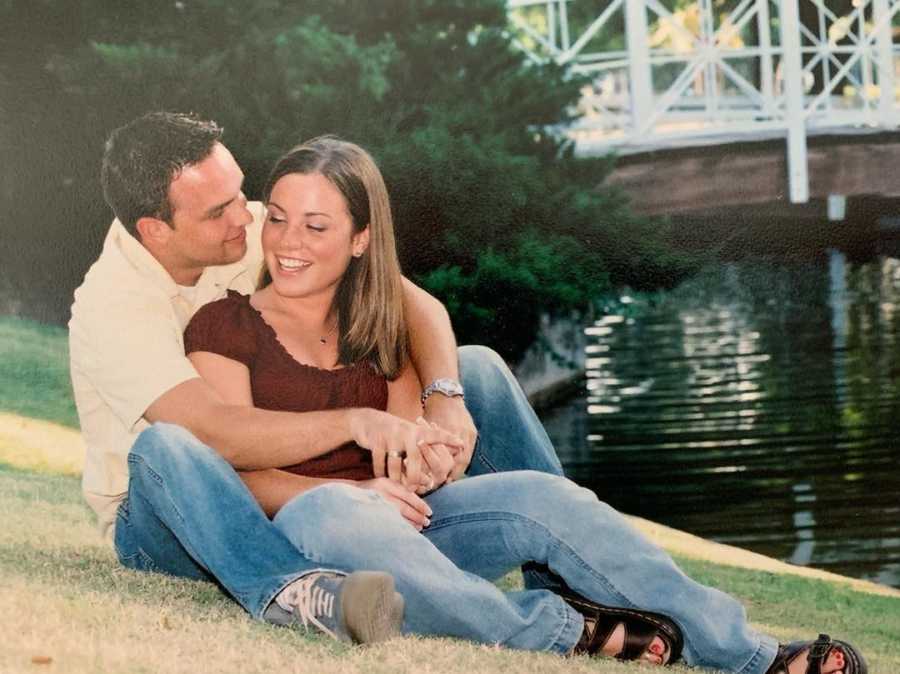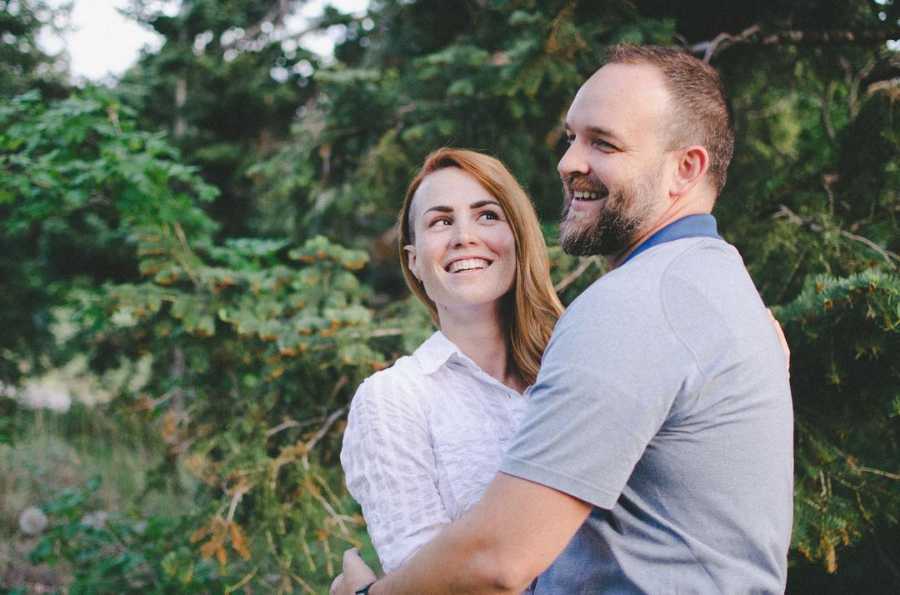 Loving someone enough to let them go was critical to my relationship with Melissa. She needed to be free to move on, as did I. What I have come to realize, is the same is true in every moment and with every relationship. In our desire to belong, we lock arms, exchange rings and cling to another.
And yet, I find it is the willingness to let those we love go, that is the greatest gift we can give. We always love those that let us go. Their valuing of our freedom seems to acknowledge a deep sense of who we are in our strength as an individual. Somehow that freedom leaves us with choice and a fondness that leads back to them. Letting go allows the past to be in the past and ultimately letting go gifts our partners the choice to be with us in as many moments as they choose.
My first wife gave me a gift… My second wife.
Today, Molly and I have spent the last 17 years choosing each other. We have three amazing boys and do our best to let go of each other and our minutes of frustration, to choose once again one more moment together.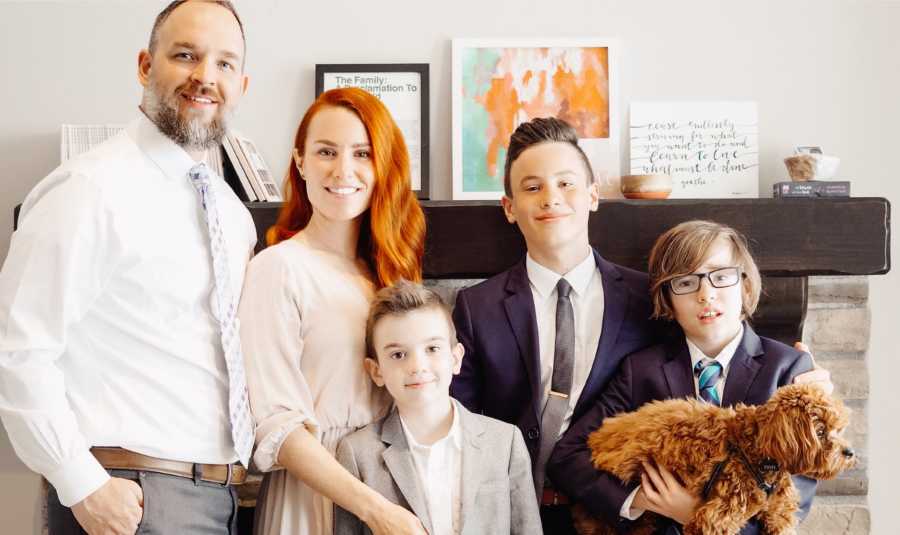 We recently let go of normalcy, bought an RV and traveled around the country for 2.5 years. That freedom allowed us to take our boys to see the amazing beauty this country has. We've learned it's easy to be attached, but freedom creates so much more. As we reflect on all the moments we have, we see each as a gift from another who I once had to let go."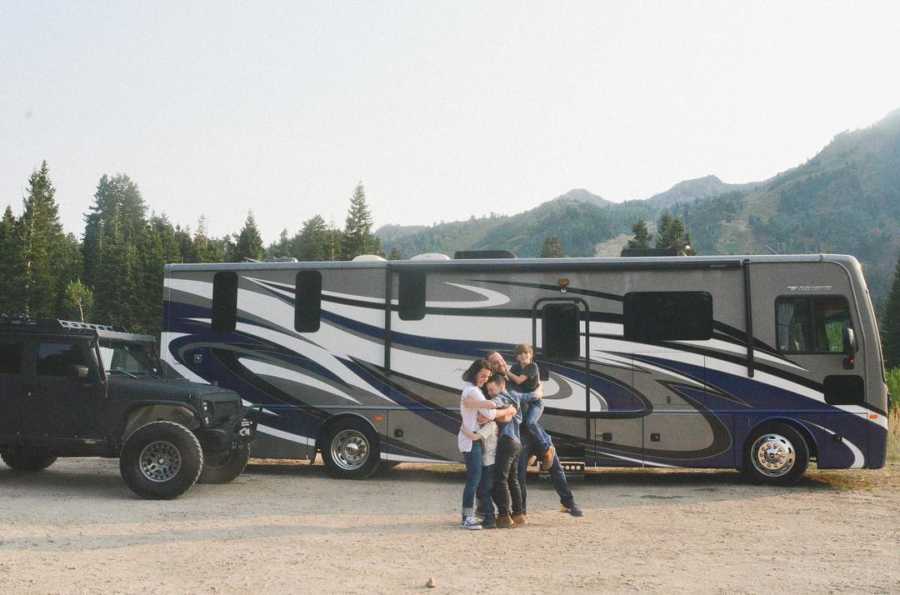 This story was submitted to Love What Matters by Matthew and Molly Elmer of Lehi, Utah. You can follow their journey on Instagram and YouTube. Do you have a similar experience? We'd like to hear your important journey. Submit your own story here. Be sure to subscribe to our free email newsletter for our best stories, and YouTube for our best videos.
Read more powerful stories of finding love after loss:
'He took a deep breath. 'Cady, I have feelings for you.' My heart started beating. 'I had to be honest.': 24-year-old widow marries 'dear friend' of late husband after tragically watching him 'suffocate to death'
'I gave birth, my life was complete. 3 days later, a stray bullet crashed through our window, striking my husband.' Widow finds love after loss with old friend, hopes her son knows how 'truly loved' he is by 'both of his dads'
Please SHARE this story on Facebook to encourage others to cherish every moment and love what matters most.