"I was a skeptic. I've never been a huge kid person. I love sleeping in. I wasn't sure if the kid hype was real. Every parent would tell us how hard parenting was, but follow it up by saying it was the most rewarding thing they'd ever done. It was hard for me to imagine a place where we were ready to expand our family. It looked exhausting, full of poop, and something we weren't ready to choose. We loved our life and didn't want to give up any part of it.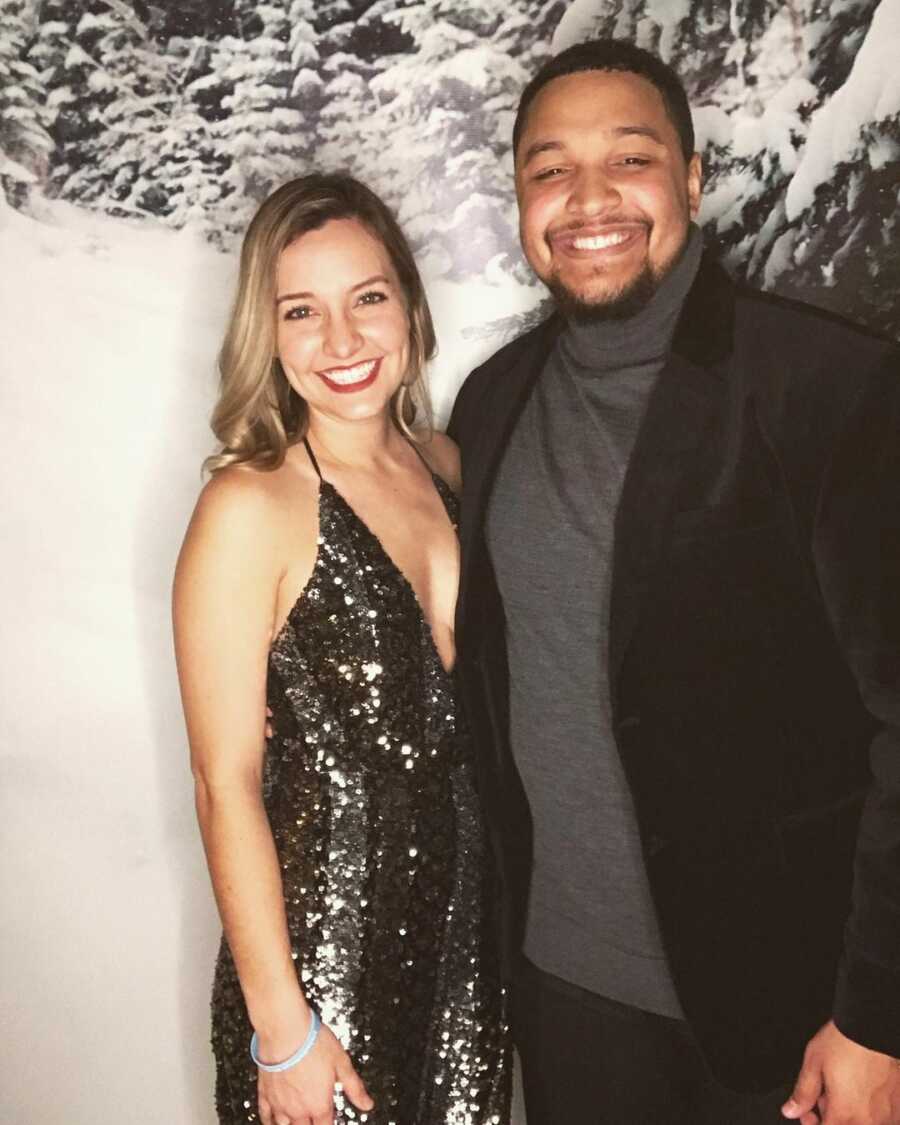 But then, we were caught by surprise. The first several weeks were a lot for me to process. Still being in shock, I don't think I said more than three words at the first ultrasound. I was nervous, scared, anxious, and terrified. I didn't want our life to change, and I didn't feel ready for any of it. I felt extreme guilt for a surprise pregnancy when many others try for years.
I saw announcement posts where couples had tears of joy as they found out they were expecting. 'That wasn't me,' I thought. I felt guilty for that. I saw women who yearned to be pregnant and tried everything to have a baby. 'That wasn't me,' I thought. I felt guilty for that. Compared to what I saw on social media, I felt like the odd man out. Not excited, not crying, not planning or hoping or praying. And I felt guilty for that.
My prayer throughout this time was for a change of heart, asking God to turn my fear and nervousness into excitement. That He would prepare my heart for this major change in our lives, and transform the guilt into gratitude. As the weeks went by, the excitement began to grow. Still terrified, yes, but the excitement was there.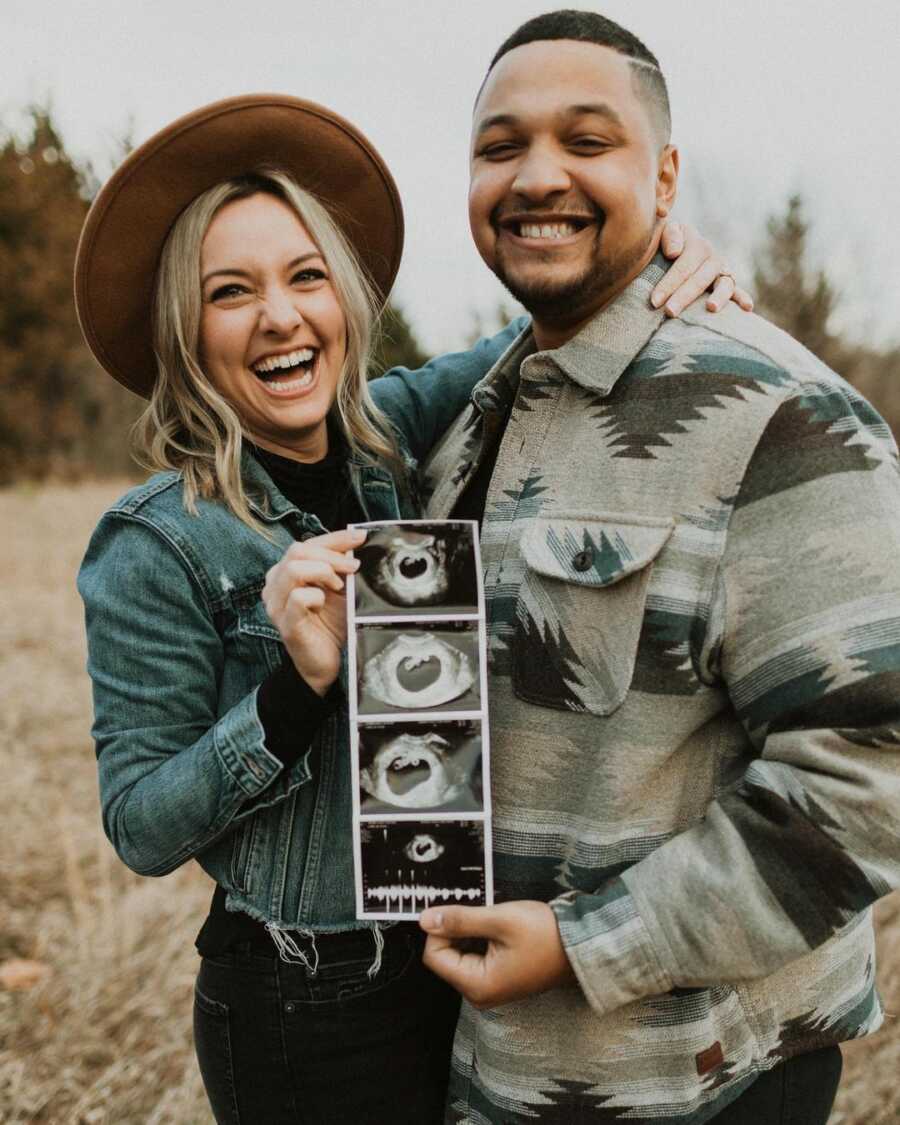 By week 20, I was thrilled to find out we were having a girl. Our sweet Zoe Jo. From that moment, I haven't looked back. Yes, there are still many moments of tears, anxiety, and 'What have we done!?' But the excitement and joy surpass those doubts every time.
I continue to be so thankful for friends who listen and encourage — Kate, Bree, Shelby, Alana, Liv, Kaitlyn, and Taylor. You helped me realize every pregnancy journey is different and the emotions I felt were valid, even if they looked different than the IG highlight reel. I've learned so much from some amazing accounts. Thank you for giving me insight and helping me learn, while also providing a safe space in your vulnerability.
Today, I couldn't be happier. When people ask me about motherhood, I say the biggest surprise has been how much I'm loving every little thing. I've surprised myself with how naturally I fell into being a mom, and how much I love this tiny human. Zoe has captured both our hearts and we could not be more obsessed with her.
Please know that every pregnancy/motherhood journey is unique, your feelings are valid, and there is no guilt or shame in that."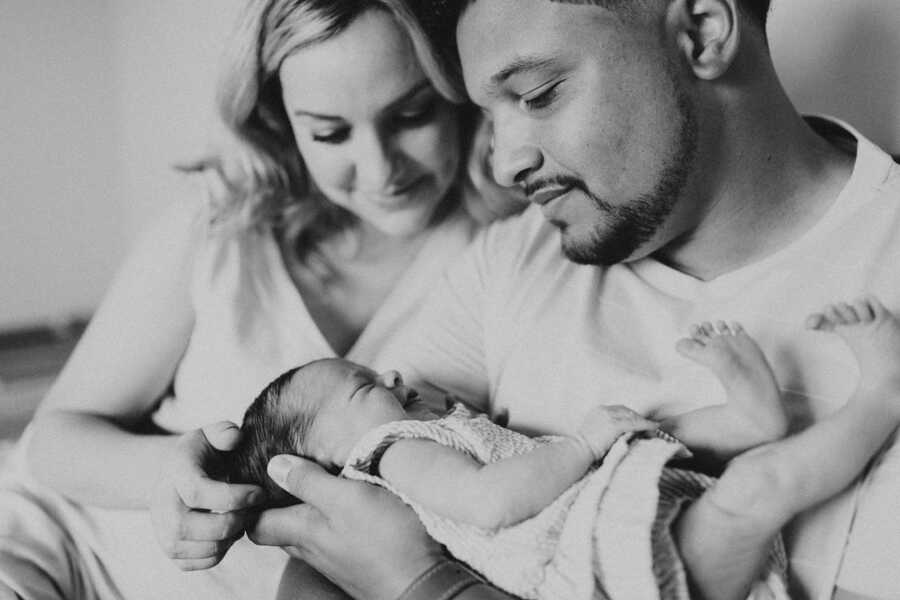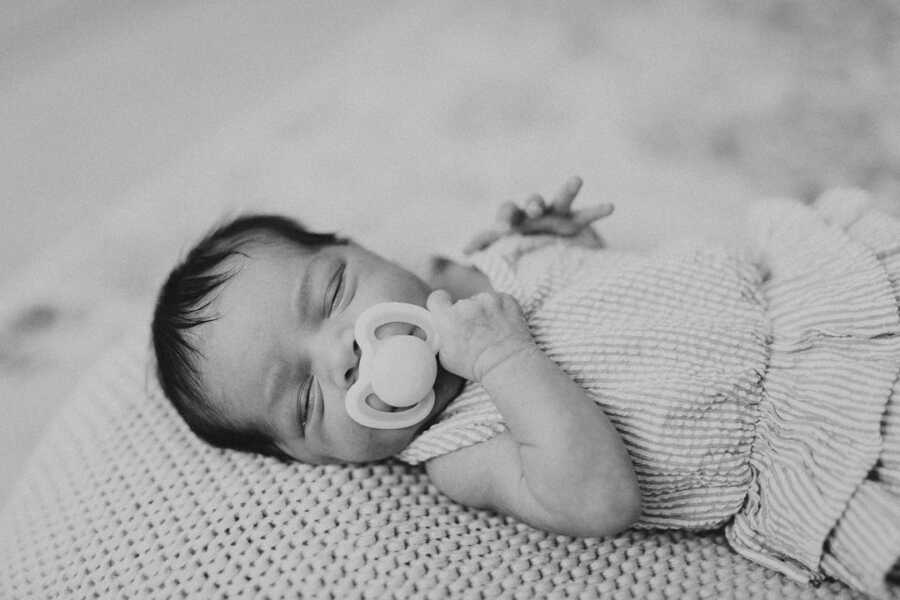 This story was submitted to Love What Matters by Alaia Holmes. You can follow her journey on Instagram. Submit your own story here and be sure to subscribe to our free email newsletter for our best stories.
Read more stories like this:
'You need to get rid of that baby.' Not even married for a month, my husband stopped coming home.': Teenager becomes single mom, advocate
'No one hugged me and said, 'Congratulations!' I celebrated silently. I felt like I'd messed up the timeline.': Single mom navigates motherhood, 'Unplanned doesn't mean unwanted'
'I begged for a miscarriage. 'I don't want this. I'm not going to be good at this.' I was in SUCH a dark place.': New mom shares pregnancy acceptance journey, 'It's okay if it feels scary'
'At 18, I hid an entire pregnancy all the way up to delivery. I refused to tell anyone. I was ashamed and afraid.': Teen birth mom's candid lessons learned after choosing adoption for her daughter, reuniting with her 18 years later
SHARE this story on Facebook to remind others a community of support is available.