"My husband, Cameron, and I got married in September of 2017. He was active-duty Air Force and I was a personal trainer. When we got together, I had to take my business fully online so I could move to Montana to be with him. When we got married, we were both crystal-clear on never having babies the old-fashioned way. We were open to fostering but not for several years, and only older children. Over the course of our first year of marriage, I built my online business and my husband was finishing up his career in the Air Force. He was set to get out right around our 1-year anniversary, and we had BIG plans!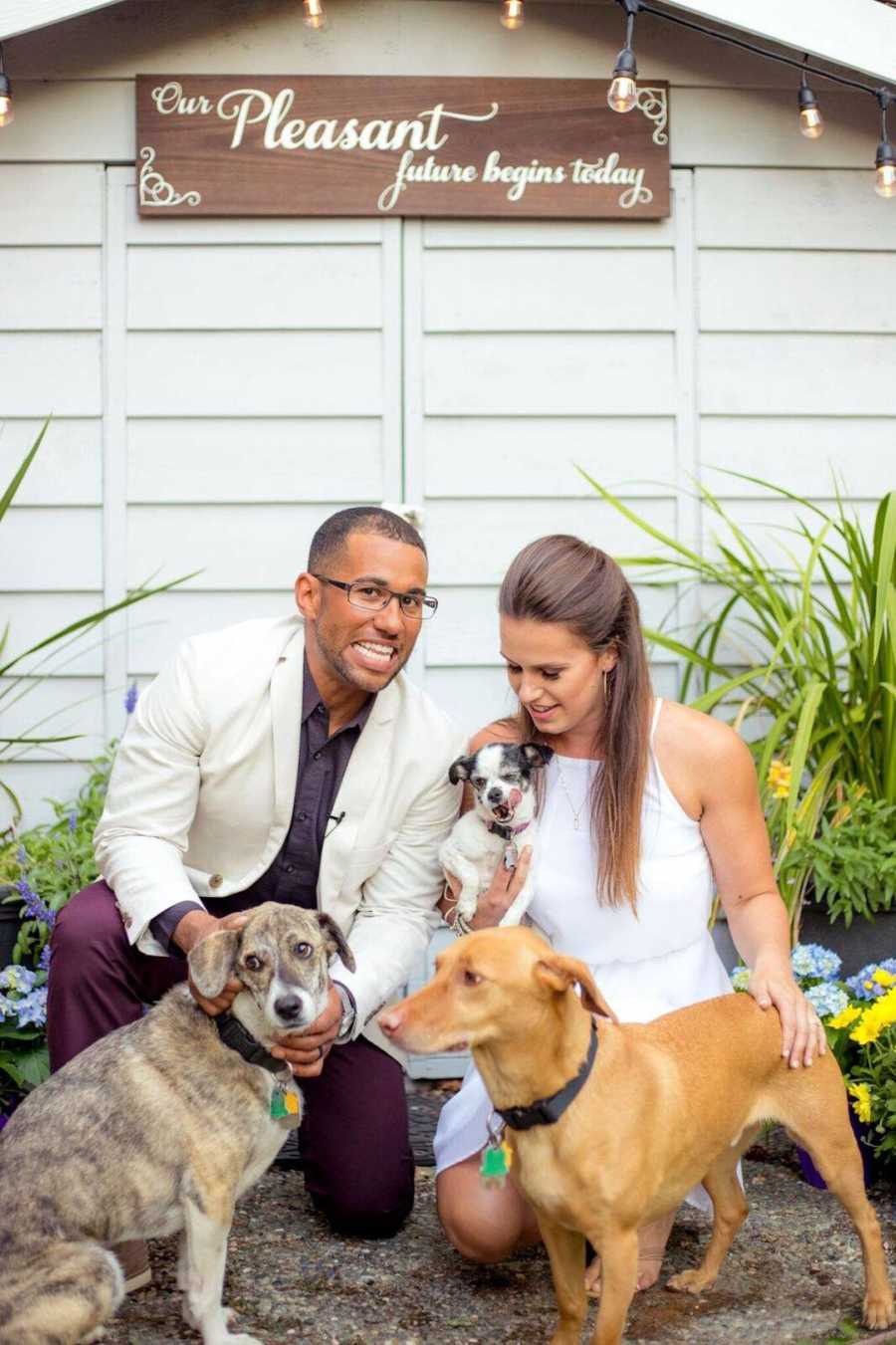 You see, we bought a piece of land in Wilmington, North Carolina, just a few miles from the beach. We bought a camper and sold most of our stuff so we could build our dream home while we lived in the camper with our dogs. When I say build, I mean we were going to BUILD it with our own two hands. I would run my business from the camper and work on the house with him when I had time. We made our way across the country in September of 2018.
Almost immediately upon arriving, the news starts talking about Hurricane Florence. We were staying with our friends the first few days while we figured out where to set up the camper, and they, being locals, weren't freaked out at first. This was the biggest hurricane to hit Wilmington in decades, though. As it approached, it looked more serious and we were going to have to evacuate. Our truck barely made it across the country with the camper, so we had to leave the camper behind and pack up our dogs. While we were packing to evacuate, I knew I was a week late for my period but I figured it was the stress of moving across the country, plus the hurricane. But… I took a test anyway.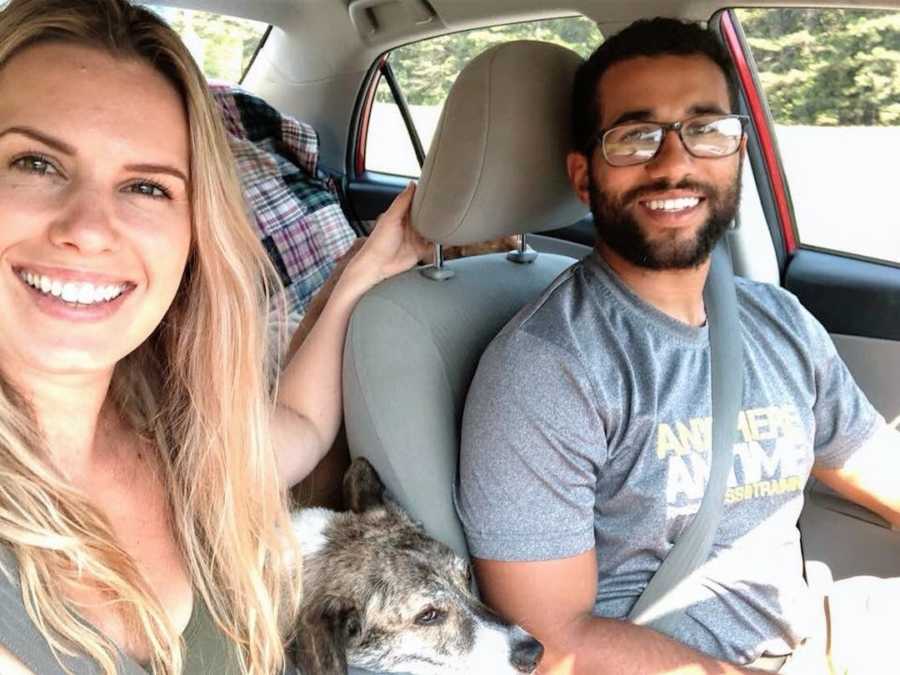 September 11, 2018, I peed on that little stick. 'One line….phew. Oh, wait, another line is forming, it's really darkening up. Holy smokes, that line is AGGRESSIVELY dark. Am I pregnant? Can these things be wrong?' And then, immediately, I just started sobbing. I came out into the living room and my friend, Amber, was in there and so was my dad. My dad had driven across the country with us and we were taking him to the airport to fly home that morning. I was just sobbing and telling them I was pregnant, and no one knew what to say. Fast forward to our evacuation drive—we were headed to my aunt's house, about 2 hours inland. Lots of time for Cameron and I to talk. When I initially told him, he was too busy packing our entire life into a Corolla with three dogs to really comment. So, once we both had a chance to talk, we just freaked out. Cameron had just left the military and we were looking into him getting back in. My business was centered around fitness and I was about to be pregnant—would I even be able to teach all my workout classes?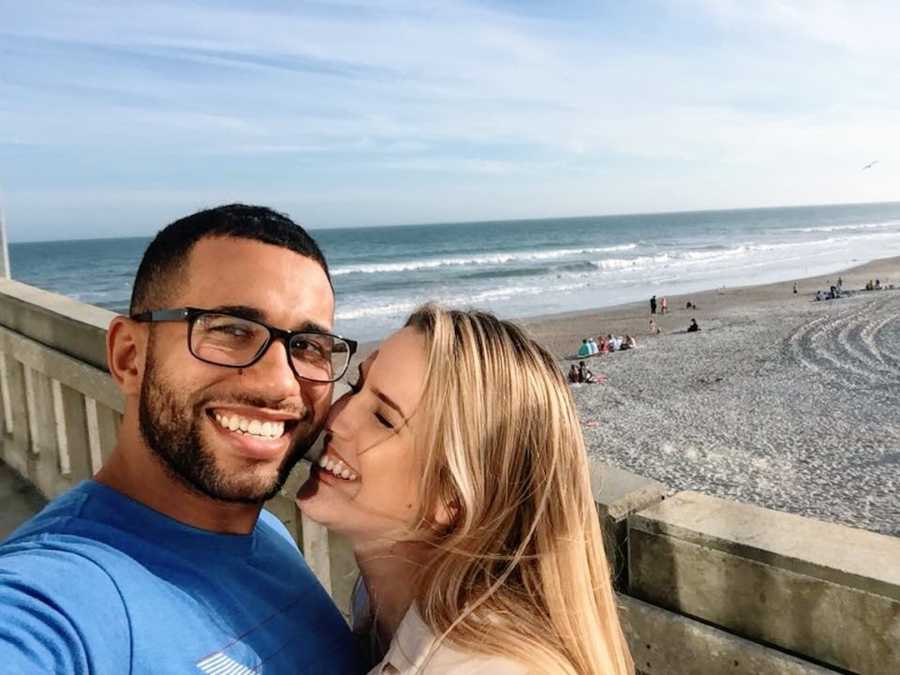 Hurricane Florence came and went, and it destroyed our camper we were planning on living in. It felt like every sign was pointing at us to 'GO HOME,' either to Seattle, where we're from, or Montana, where we had just left. But… when things got really rough, we would go to the beach and watch the sunrise and remind ourselves why we chose Wilmington in the first place. The pregnancy, though, it was tough. Not physically tough. I was fortunate my pregnancy symptoms were pretty mild, but it was emotionally tough. I remember begging for a miscarriage. I hate admitting this, but it's true. A friend was pregnant at the same time as me and she miscarried, and I just kept saying, 'Why not me? I don't want this, I'm not going to be good at this.' I cringed telling people, because they would say congratulations and I didn't feel excited. I just was never a baby person, you know? I didn't get excited to hold babies. I felt like I didn't have that maternal gene.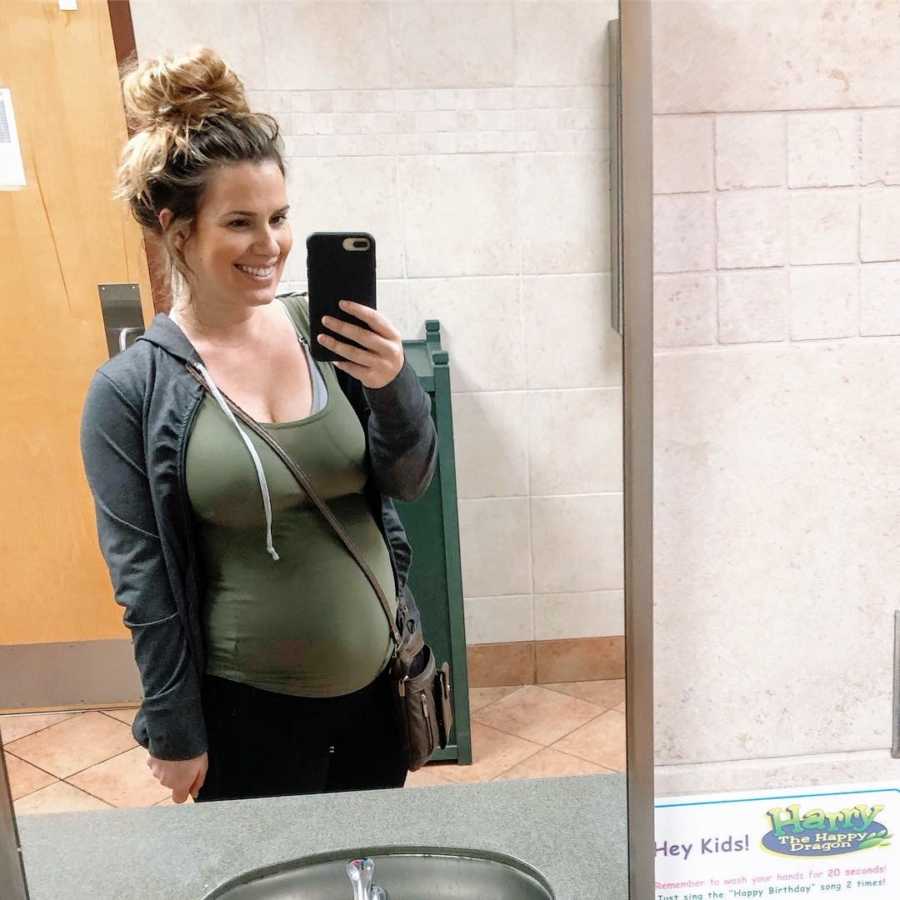 I didn't participate in any of the fun pregnancy, mommy things one should. I didn't think baby clothes were cute. I cried a lot and ate unhealthily because I was getting fat anyway. I was just in a dark place. I hired a doula and listened to positive birth stories, I tried to get myself pumped about the delivery experience, but man… I ended up being 10 days late, so around 41 weeks, I wasn't even sure I was pregnant anymore. I was convinced I just ate way too much Chick-fil-A. I want to note my business suffered throughout my pregnancy. My worst fears came true—I was the breadwinner of the family and I wasn't killing it like I was supposed to. Cameron took some jobs throughout the pregnancy and financially, we're just fine, but it was another aspect of life that was greatly impacted by the pregnancy. My brother passed away in December 2008—his name was Kevin. Once we found out we were having a boy, we both agreed we would name him after his Uncle Kevin.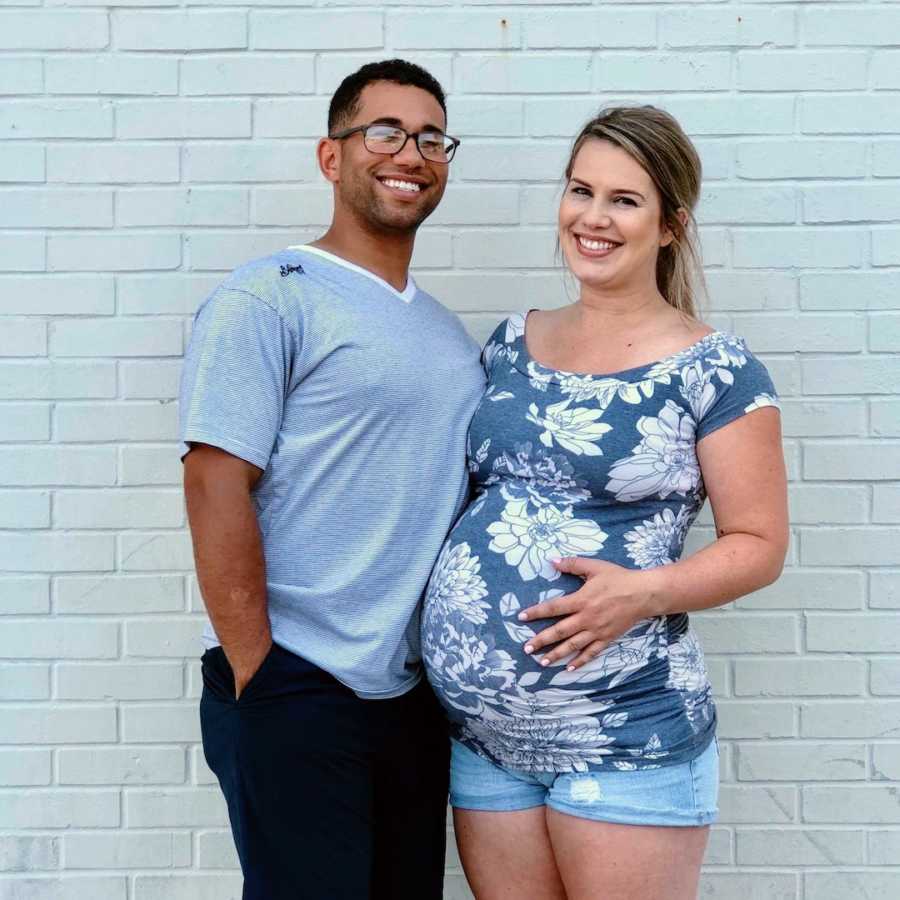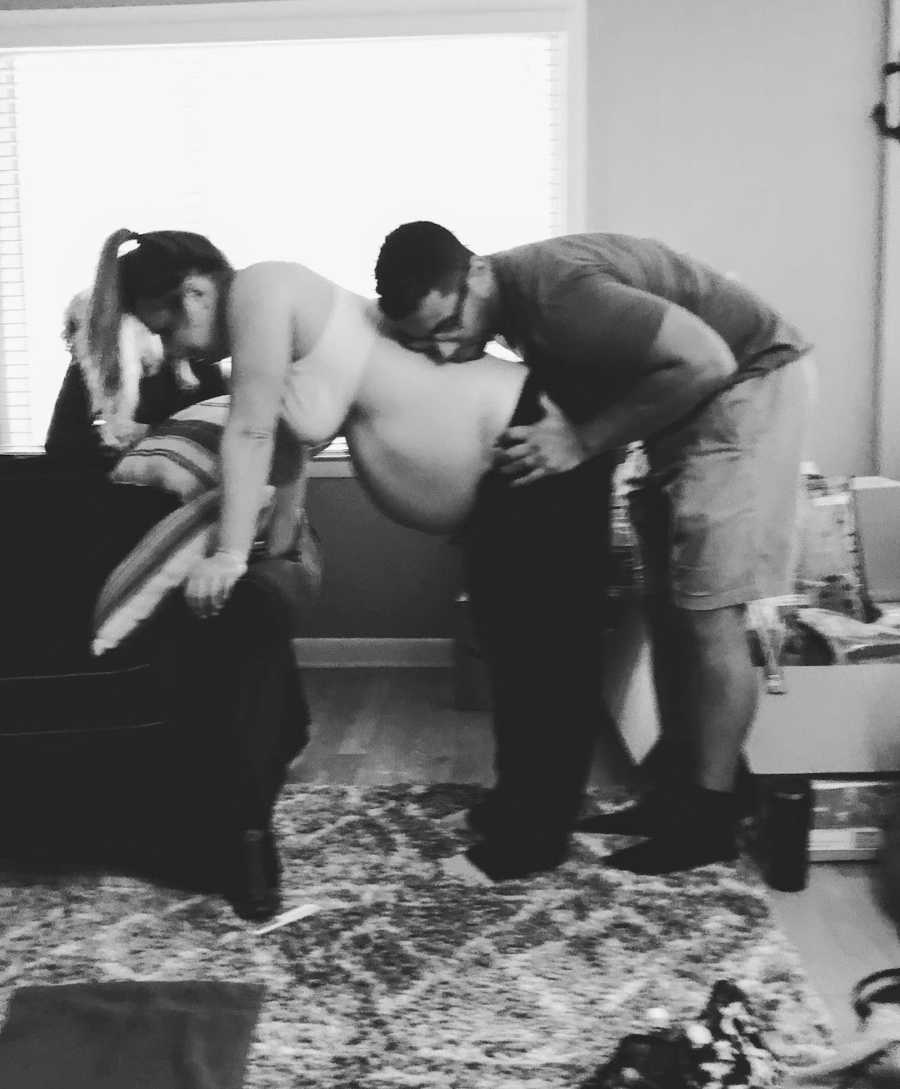 48 hours of labor, 6 HOURS OF PUSHING, and we were blessed with a sweet little red-head boy. Obviously, we were completely surprised my half-black husband and I made a pale, blue-eyed redhead, but at this point, we've been trained to expect the unexpected. The entire time I was in labor, my doula kept saying, 'You'll get to meet Kevin soon,' but it didn't feel real. I didn't know what to expect, but I didn't feel like at the end of that experience I would become a mom. When he came out and they put him in my arms, I melted. I had a flood of emotions—the most insane amount of love I've ever felt in my life, guilt for every awful thing I thought while I was pregnant, guilt for not looking forward to this magical moment, and excitement because, despite my guilt, this beautiful baby boy was ours. He is AMAZING and amazes us more and more every day. I remember I cried every time I looked at him because I was so grateful for him. I didn't know it was possible to love anyone this much! (Sorry, Cameron!)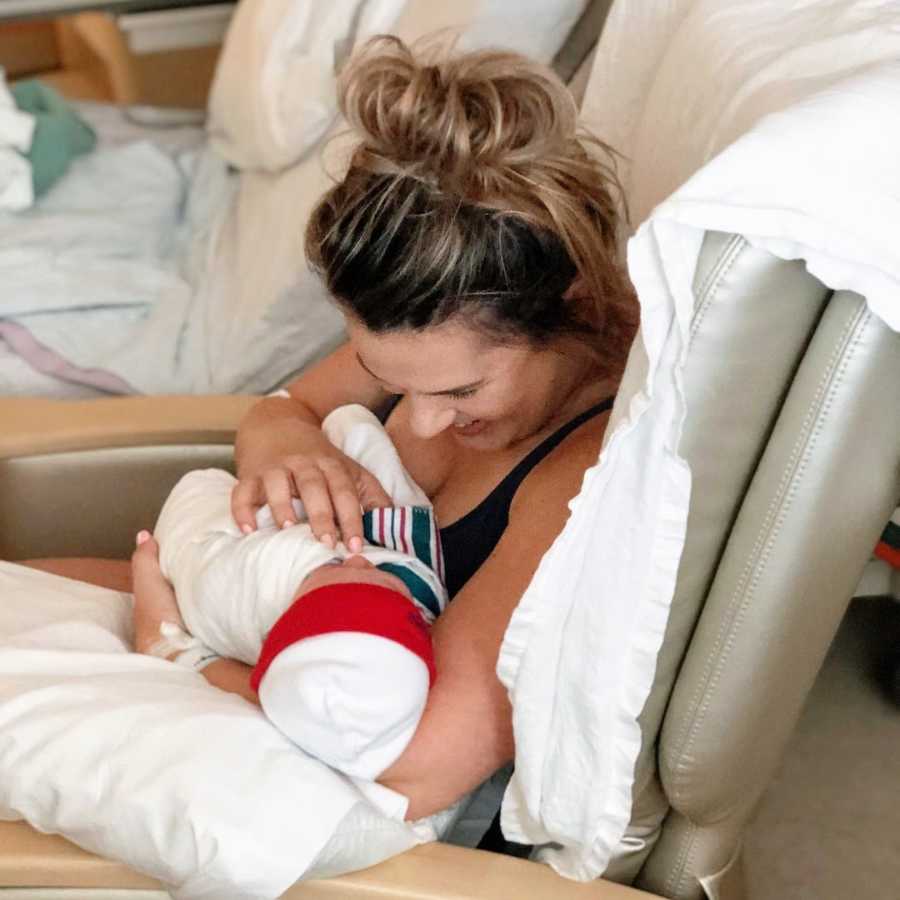 After having Kevin, I'd be lying if I said things were instantly perfect. But we eventually found our groove as parents and my business did more than recover. My business has over doubled since I had Kevin—true story. Cameron has a great full-time job now but was able to spend the first year of Kevin's life home with us. We were homeless when we found out we were pregnant, remember that? We actually did build a house on that lot, and now we rent it out because we bought another house. And last year, Cameron invested in two duplexes in a nearby town. Most importantly, parenthood is incredible. I can't imagine our life without Kevin, and I don't want to. I feel so incredibly grateful we were kicked off our original game plan and given a WAYYYY better one.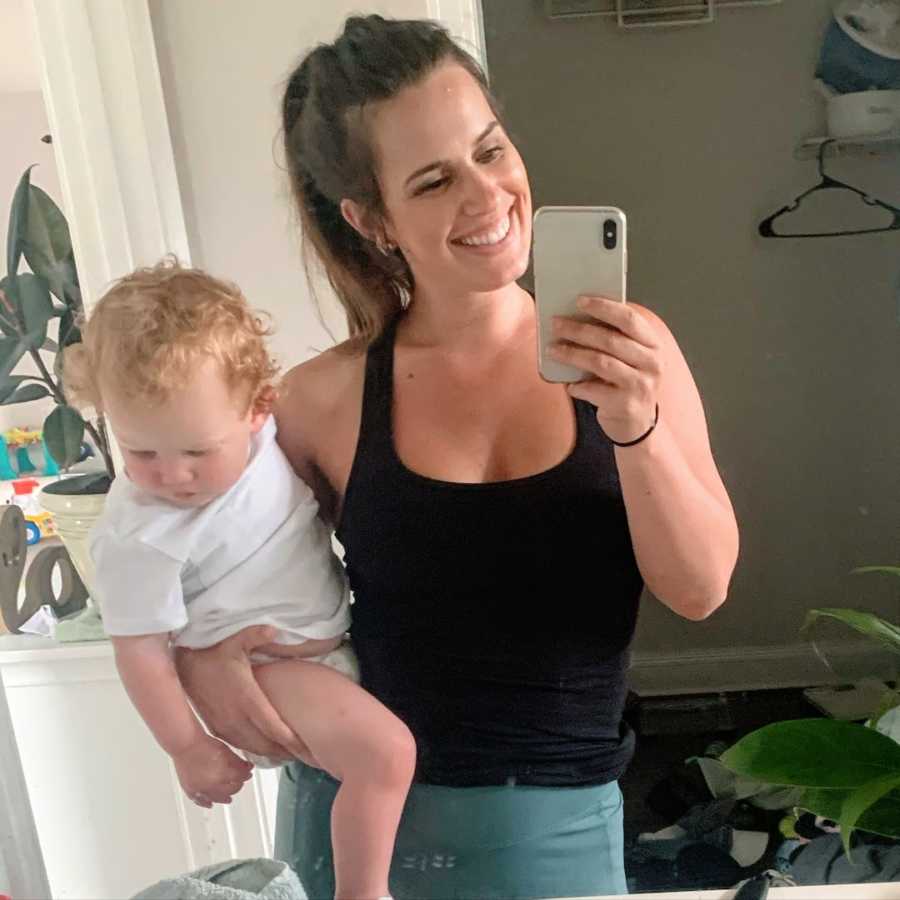 The whole experience of becoming a mom and going through the roller coaster of parenthood has taught me a lot, but in reflecting, these are the lessons I would like to share with you:
Make decisions based on love, not fear. Fear gets disguised as practicality, but you deserve to LOVE your life.
Fake it till you feel it. You know when you fake laugh, then you start to really laugh? That's what I should have done through pregnancy. I should have just gone to pregnant-lady stuff and faked it. I bet I would have started to feel it.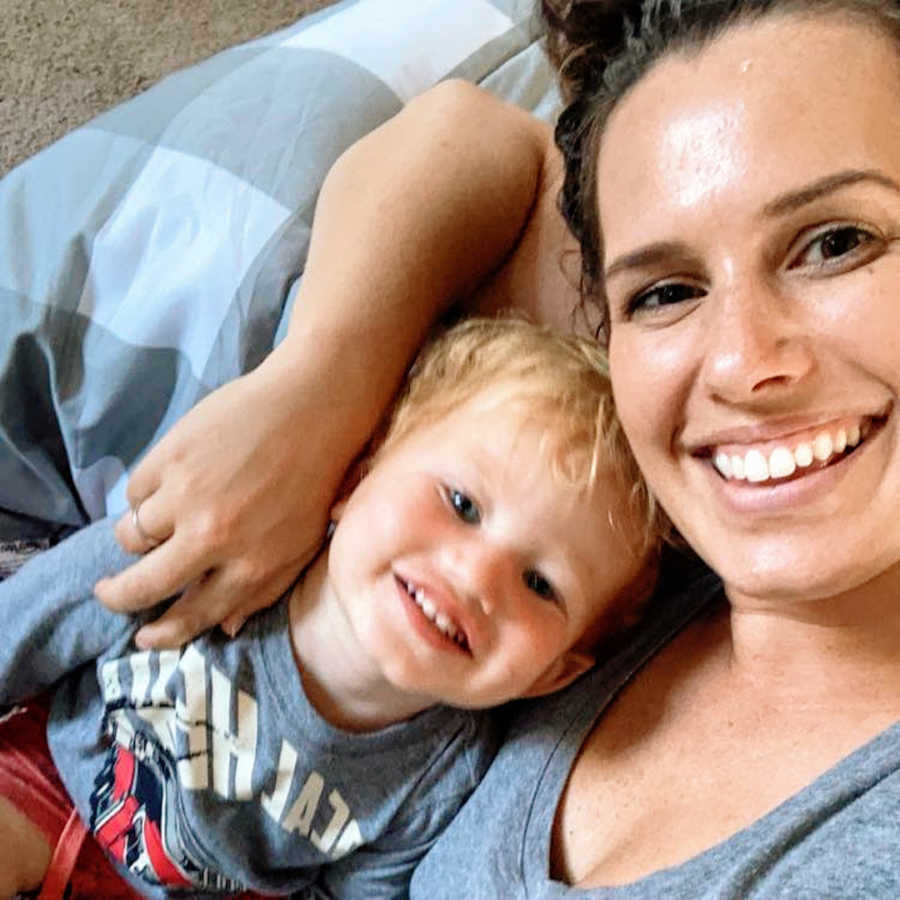 What you focus on grows. In my case, I hyper-focused on every negative thing happening in my business and my fears of motherhood, so I got more of it. When I shifted my mindset and focused on the good, and created more good for my clients, more good came back to me. It's obviously a little more complicated than that, but in short, don't focus on negative stuff.
Seasons change, remember that. Pregnancy, the newborn stage, the toddler stage—it's all just a season, and it's not forever. If it feels hard or scary, that's okay. One day, you'll look back on it and kinda miss it.
If you are experiencing an unplanned pregnancy and scared out of your mind, it's going to be okay. Use all the amazing resources out there, and trust you were given this AMAZING gift because it's meant for you."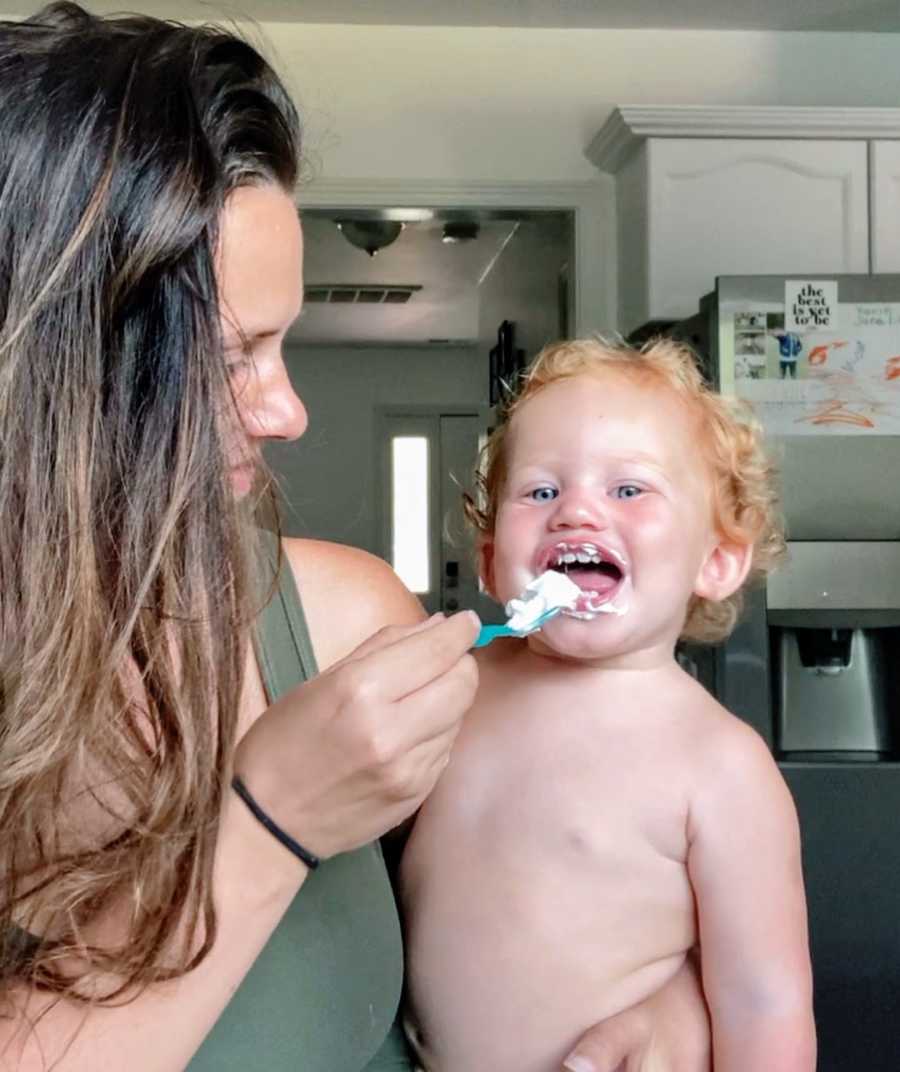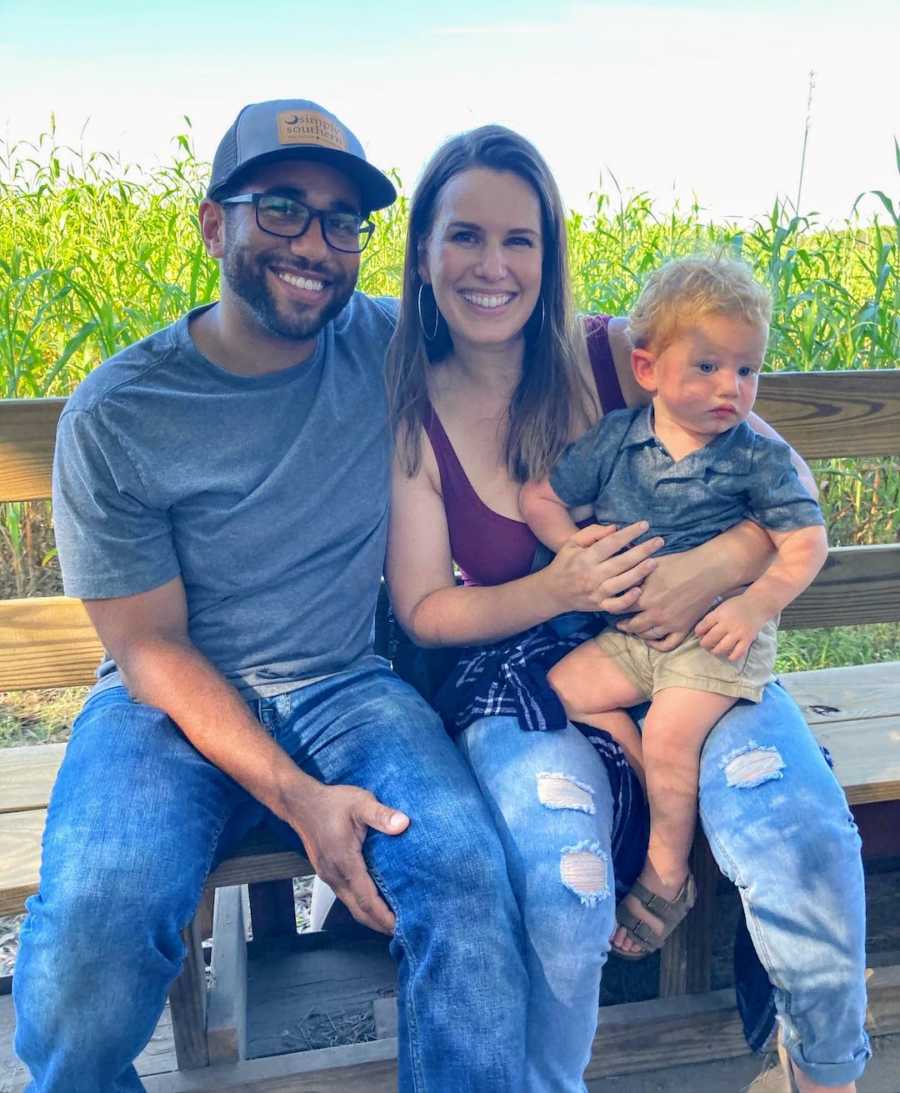 This story was submitted to Love What Matters by Chelsey Pleasant of Wilmington, North Carolina. You can follow their journey on Instagram. Submit your own story here, and be sure to subscribe to our free email newsletter for our best stories, and YouTube for our best videos.
Read more stories like this:
'We should buy a test.' 'For what? I have an IUD. There's no way!'': 19-year-old mom has surprise pregnancy on the pill, second baby with IUD, 'I can't imagine my life any other way'
'If you're not excited, you'll be a bad mom.' Who decided this? What does THEIR life look like behind closed doors?': Pregnant woman grieves 'death' of old self, urges 'it's okay to not be excited'
'I got pregnant. THREE months in, I'd be lying if I said I didn't consider abortion.': Woman lives through mom's addiction, a single dad, early pregnancy and a new husband
Do you know someone who could benefit from this story? SHARE this story on Facebook to let others know a community of support is available.