"At the beginning of last year I started to worry about my husband. Ever since I've known him he would always say odd things out of the blue like, 'My chest hurts. I feel like I'm having a heart attack.' We'd be out with friends and he would tell me his head was pounding and something was not right with him. I always brushed it off as social anxiety or that he just didn't like big crowds or a lot of noise.
Last year I really took notice to it when I started finding him sitting down in the shower or hunched over the sink saying he was about to faint. He said his hands and arms were tingling all the time and his balance was off. He started getting headaches that lasted for weeks and trouble with his coordination. Naturally I jumped to Google and read the worst case scenarios. Everything I read on his symptoms lead to a brain tumor. After countless urgent care and emergency room visits I started getting angry towards my husband because he was not demanding answers. Every doctor brushed it off as stress or the beginning of anxiety. I finally convinced him to schedule an appointment after a month-long migraine and the doctor thought to do an MRI. We finally started getting some answers.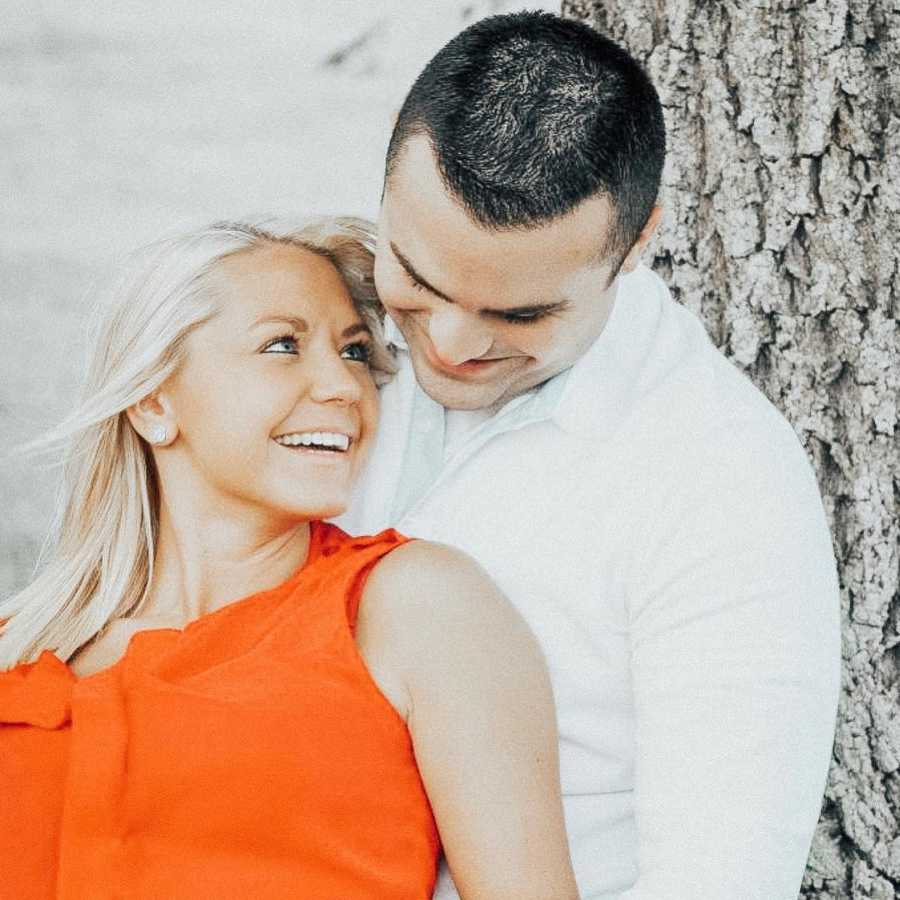 He was diagnosed with a serious brain condition called Chiari Malformation. It's where the cerebellum (the very bottom part of the brain) pushes through the skull and into the spinal canal. It can cause problems with your balance, coordination, cause numbness of the hands and feet, dizziness, vision problems, weakness, slow heart rhythms, abnormal breathing, chest pain, and many other horrible symptoms. It's a condition he was most likely born with and his symptoms have been progressing as he's gotten older. Currently there is no treatment or cure. He pushes through these horrible symptoms every day and will need continuous MRI's the rest of his life to ensure his condition does not get worse. Eventually he may need a brain decompression surgery if his condition progresses.
Finding out about my husband's medical condition was devastating to me. I wanted to be home with him more often and take some stress off his plate. We were both consumed in the daily grind of our jobs and taking care of our two boys. I wanted to cut down my hours at work but I didn't see how that could happen. I started praying. I prayed for more family time. I prayed for health. I prayed for someone to watch over us as I had no idea how to deal with this next chapter in our lives. My days were spent going to work and coming home to make dinner and putting our boys to bed. I was miserable. I stayed up late thinking how I can change our lifestyle to have more time together and less time consumed in the things that don't matter.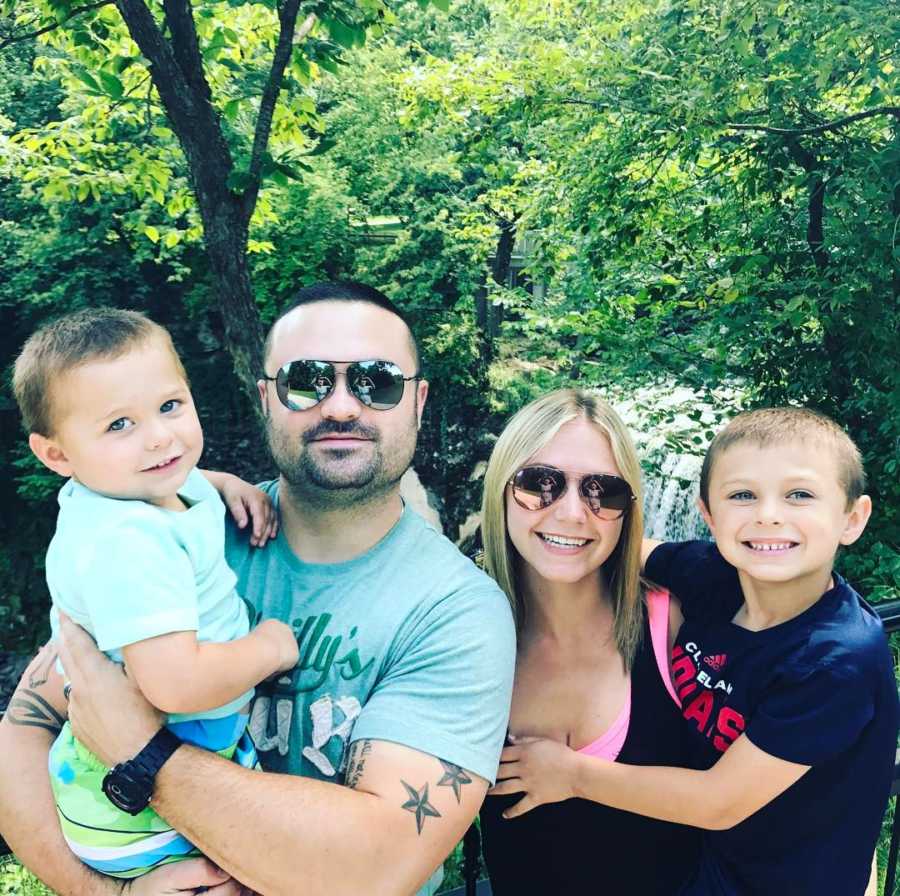 Shortly after my husband's diagnoses my family and I sadly laid both of my grandmothers to rest within a couple months of each other. Before my last grandmother passed away I asked her how she did it. I asked how she raised 14 children and kept her sanity. Her answer was, 'you just do it.' She passed away in July shortly after my other grandma and I felt so sad. I was reminded how short life can be and was again wrapping my mind around how I could gain more time and purpose with my husband and our boys. I was praying constantly.
A few short weeks later we found out we were expecting. I hadn't seen my husband smile that big in a long time. It was so nice to be smiling together again. But my smiles soon turned to fear when I started to feel like something was wrong with my pregnancy. I told my husband this was not a normal pregnancy and something was severely different. I just couldn't put my finger on it. At just 8 weeks along I called my doctor in a panic and demanded to be seen right away. I called my husband from work and told him either something is wrong with our baby, or we're having more than one. He laughed and told me to relax but I couldn't. My intuitions were flying and my gut was telling me our lives were about to dramatically change.
Once I was at the doctor I mentioned I might be having multiples. I had no idea what told me to say that. Intuition I guess. My doctor laughed and told me to relax. Once the monitor for the ultrasound was pulled up, my doctor's face turned white. She looked at me and said, 'I'll be right back. I need another doctor in here.' My stomach was in my throat and I wanted to scream. A second doctor entered and said, 'It's okay. They all look great!' I let out a loud scream as she showed me the monitor. Not one, not two but three babies! I was looking at three perfectly healthy babies with strong heartbeats. My body went into a state of shock. All of the sudden I was extremely cold and started shaking uncontrollably. Why me? How did we end up with three more babies when we'd never taken fertility? Why now? How would we even start to manage this? Will they be ok? Will I be ok? How will I take care of my husband, our boys and three new babies? I felt like I was in a dream. I started crying hysterically because I had no idea how I'd even begin to wrap my mind around this. Triplets. Really? I was terrified.
I called my husband and asked him to leave work. I didn't know how to tell him. Once he got home I couldn't find the right words so I just showed him the ultrasound pictures. We both sat there for what seemed like the whole afternoon. We called our parents in total shock, looking for advice. How will we manage this with his brain condition and 2 active boys that were already taking up all of our love and energy? While we were extremely grateful for such an enormous blessing, it took time for us to warm up to the idea that we were adding three new babies to our family. We knew we'd love all of our children unconditionally but we were nervous for all of the logistics of everything.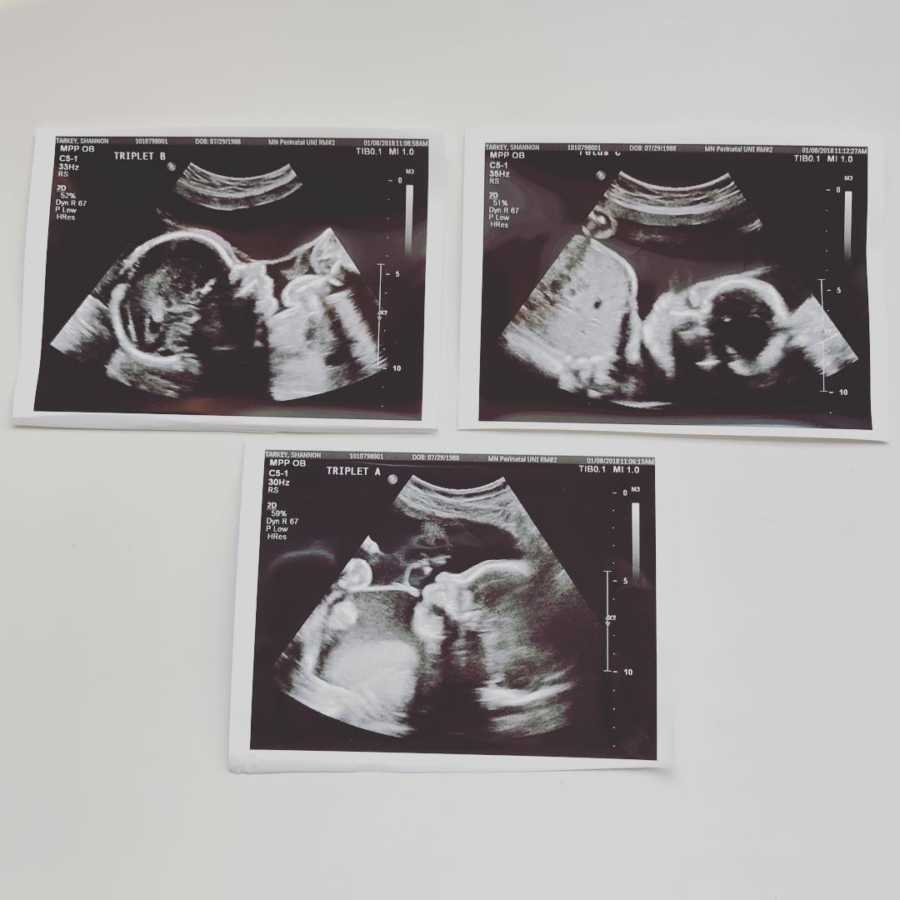 I had an extremely difficult pregnancy as the babies quickly started to grow and push everything around. We were told the babies were fraternal meaning they each had their own sac and placenta. I had 3 placentas pushing my spine out of place. My tailbone started to move and my hips were quickly pushed forward and I could hardly walk. There were times my husband was having severe episodes of his symptoms, I could hardly move and our boys were in need of our full attention. Family, friends, and neighbors started to rally behind us and became a huge support system.
In the middle of the night on March 4, 2018, I unexpectedly went into labor at 32 weeks gestation. We welcomed 3 perfectly healthy babies and I couldn't help but think my grandmas were right there with us. Suddenly everything made sense. These babies were the answer to all of my prayers. They were everything we never knew that we always wanted. They have brought more joy into our family than we ever could have imagined. We have received 3 miracles that gave our family a new sense of faith, love, and happiness.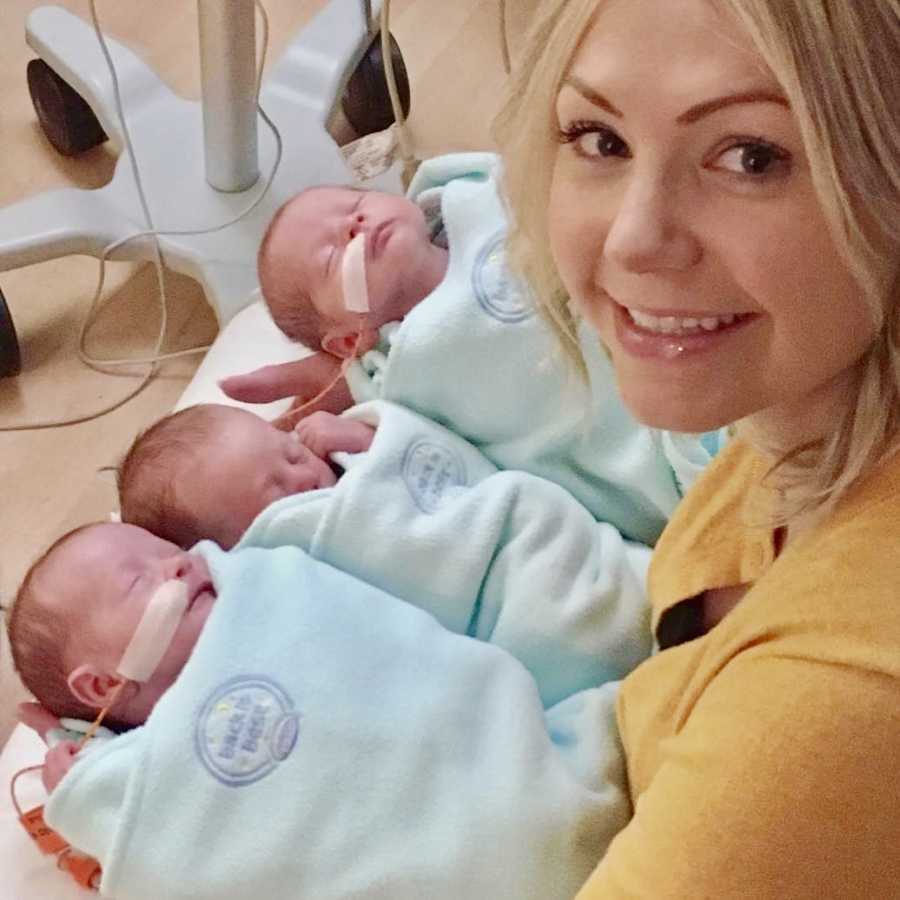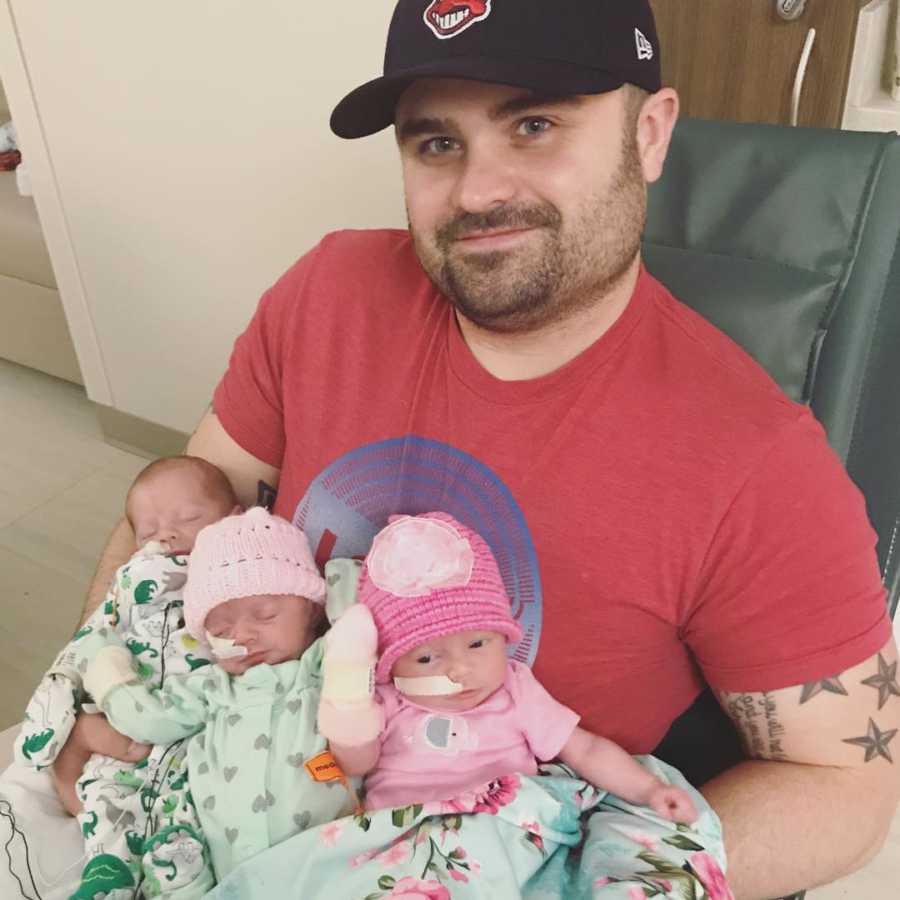 My husband still tries his best each day to manage his symptoms the best he can, and we are reminded how incredibly lucky we are each time we look at our 5 children. Each day presents new challenges but each day I have become more grateful. My husband is truly my hero. He goes to work every day to support our family and deals with criminals that are deemed mentally ill. Then he comes home and is an amazing dad to our 5 children. And in the little spare time he has, he serves our community as a volunteer firefighter. I couldn't ask for anything more.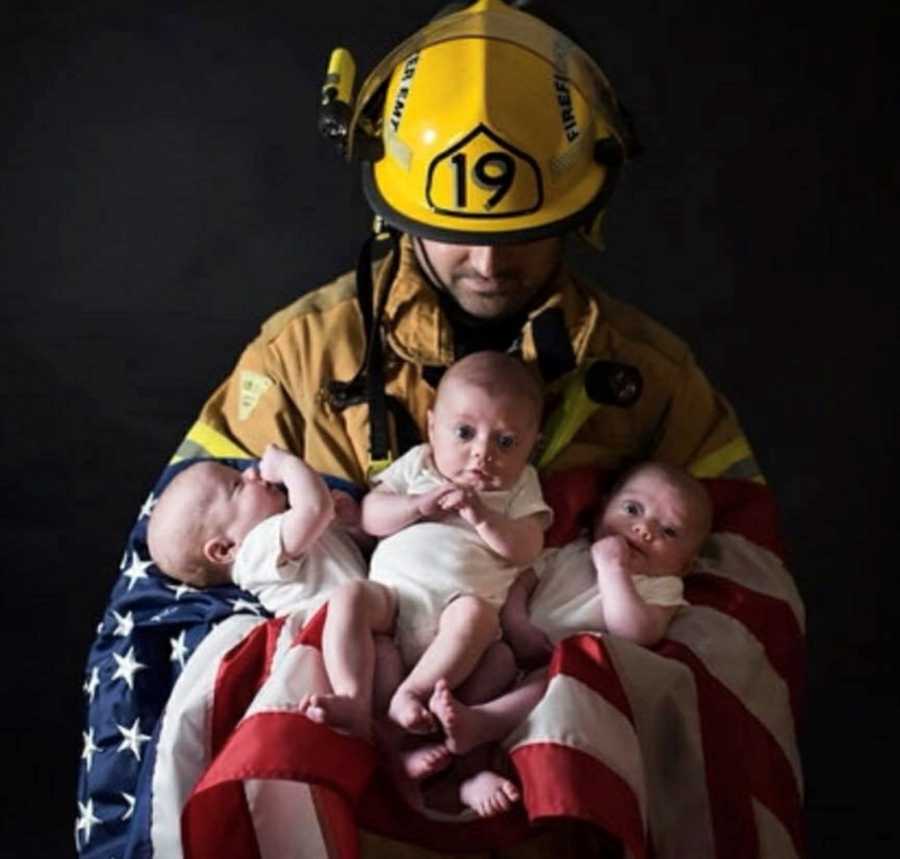 I believe there are times in our lives that we may wonder why God is putting us through something difficult. But we should let go of our fears and trust that His plan is the best plan. When you stop doubting everything and let your faith take over amazing things can happen. It might not be what you expect but things will become exactly how they were supposed to be.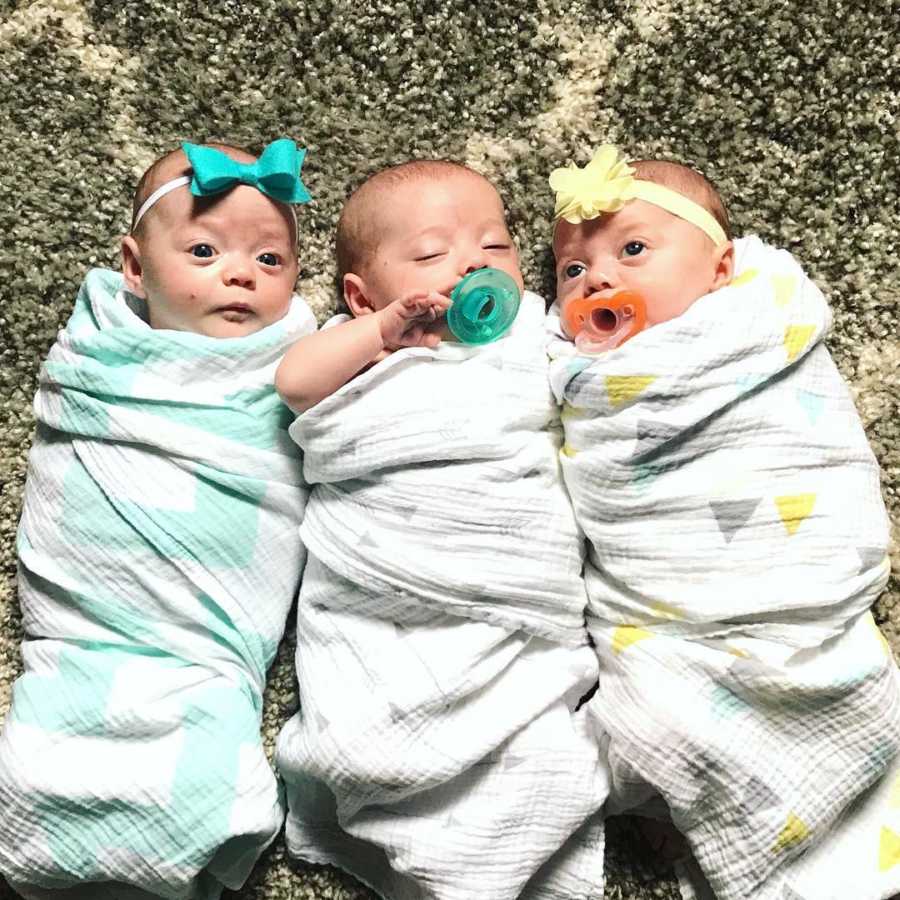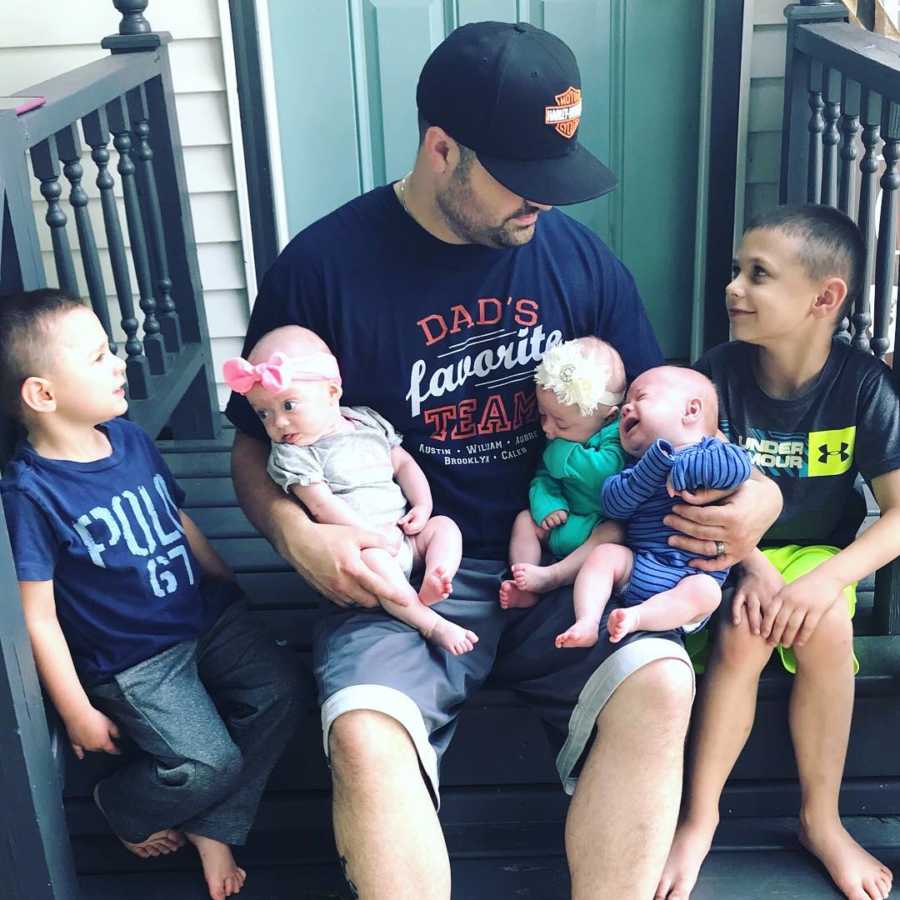 Now 8 months after bringing our triplets home we have adjusted the best we can as a family of 7. Our boys have been absolutely wonderful in the mix of the chaos and during such a huge adjustment for our family. I am now home full time and loving every second of our crazy new life. I have also been able to be there more for my husband now that we're home together a lot more and our families come as much as they can to give us a little break. Two years ago we would have never imagined we'd bring home triplets and have 5 kids under age 7. Now there's no way we'd ever want to imagine our lives without them."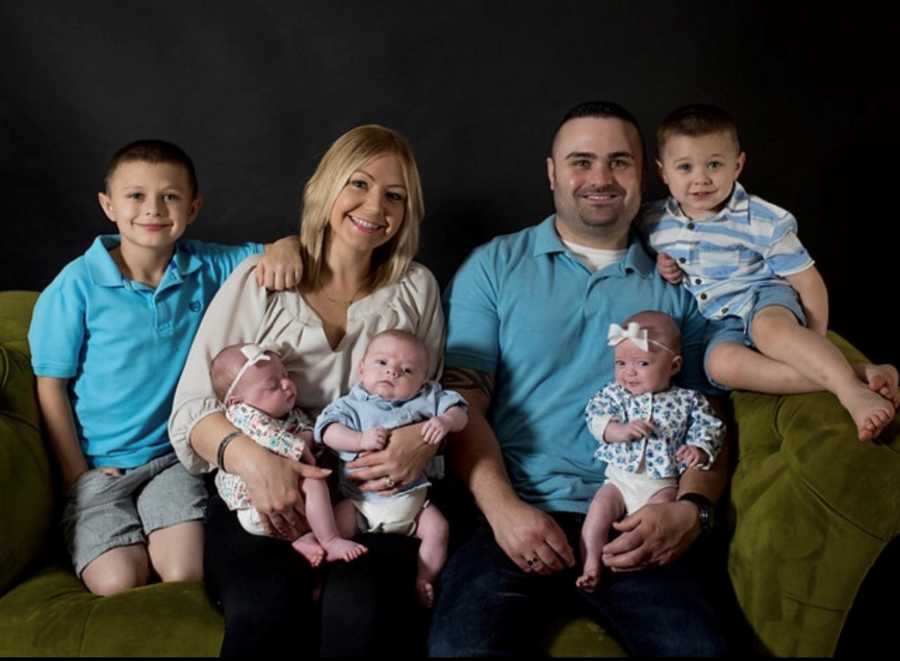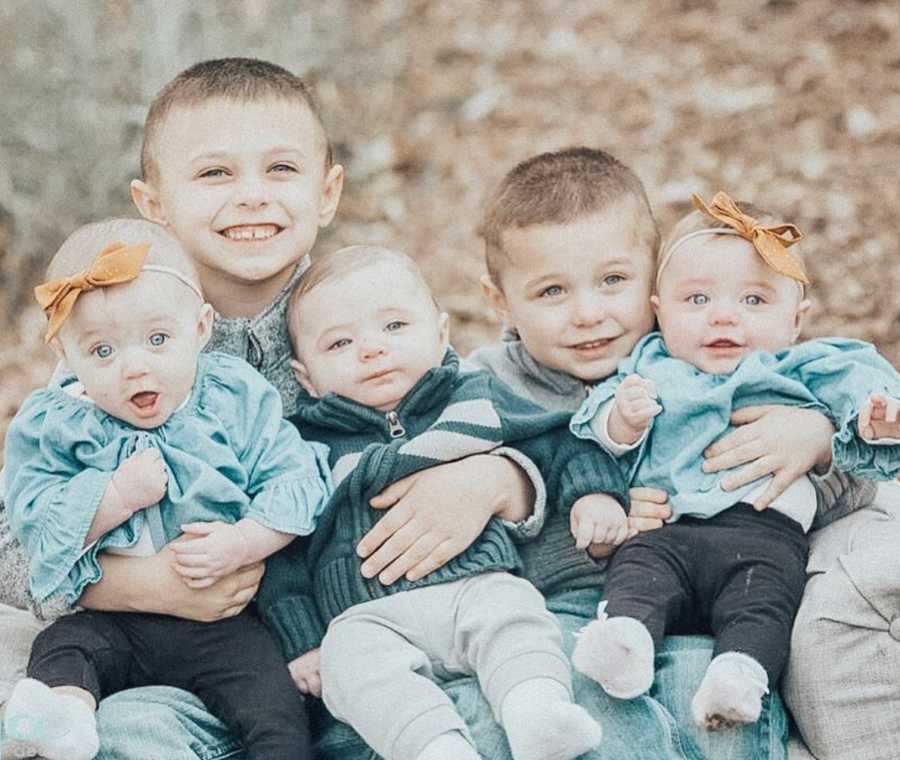 This is an exclusive story to Love What Matters. For permission to use, email Exclusive@LoveWhatMatters.com.
This story was submitted to Love What Matters by Shannon Tarkey of Mankato, Minnesota. You can follow their family's journey on Instagram. Do you have a similar experience? We'd love to hear your journey. Submit your own story here, and subscribe to our best stories in our free newsletter here.
Provide beauty and strength for others. SHARE this story on Facebook with your friends and family.