"I'm hanging around doing normal mom stuff waiting for my kiddos to get home from school when I get a notification from my kindergartener's classroom app. This app is pretty legit and lets you see what your kiddos are up to during the day and you can communicate with other parents. Cool. Excellent. Nice invention. Can't wait to see what my angelic 5-year-old is up to today.
I open the album titled 'recess' or some sh*t and OH MY GOSH are these babes darling. Cutest kids EVER, for real. They're playing so nicely and it melts my mama heart. I sit in our Lazy Boy and swipe again looking for my beloved daughter. And holy guacamole… There. She. Was. IN ALL HER GLORY.
I'm looking around (I'm completely alone) looking for other people's reactions too – like, CAN Y'ALL BELIEVE THIS SH*T?!? DO YOU SEE IT TOO?! Am I ripped?! That is a giant red rocket! (I'm still alone so I holler for my husband.)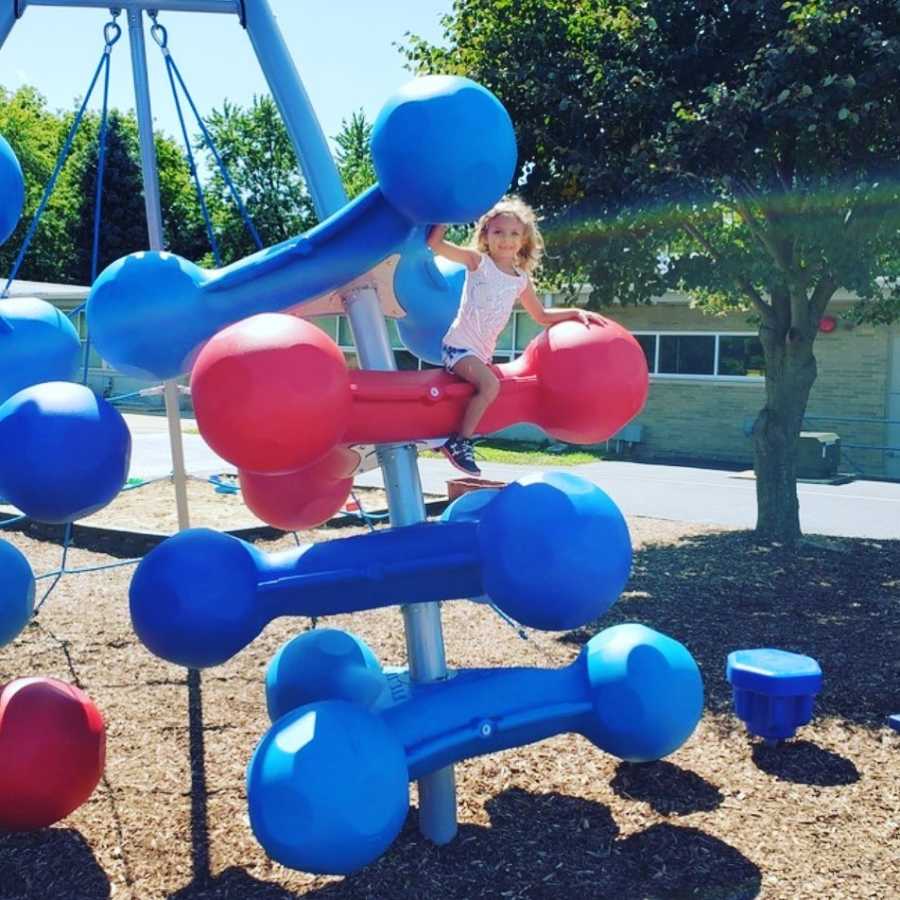 I show him and he's like, 'Oh… My… God… that's a dong.'
Y'ALL – WHO TF DESIGNED THIS PLAYGROUND EQUIPMENT? I am cryyyyiinnngg. This is not a drill. I repeat… this is NOT a drill.
My fellow classroom parents text me about her glorious picture (because it's on the app, and they can SEE IT TOO), and I'm crying laughing, about to pee my pants.
Here's the kicker… my other daughter's teacher leaned over to me while we were on our field trip later and said that post… (she was covering her mouth to try to stop herself from laughing in my face, I love her so much) was AMAZING. None of the teachers can un-see it. I'm like, 'Oh my God…. they KNOW.' I died inside and whispered, 'Stop… did the principal see?' And she said, 'Oh gosh yes, we call it the wrecking ball now.' Y'all… This is my life.
I just gotta say – It's so important to be able to laugh at the silly things with other parents. So for anyone taking offense to this right now, you can just keep on scrolling because this motherhood gig is so hard, pun totally intended. Don't act like you've never seen a penis, Becky!"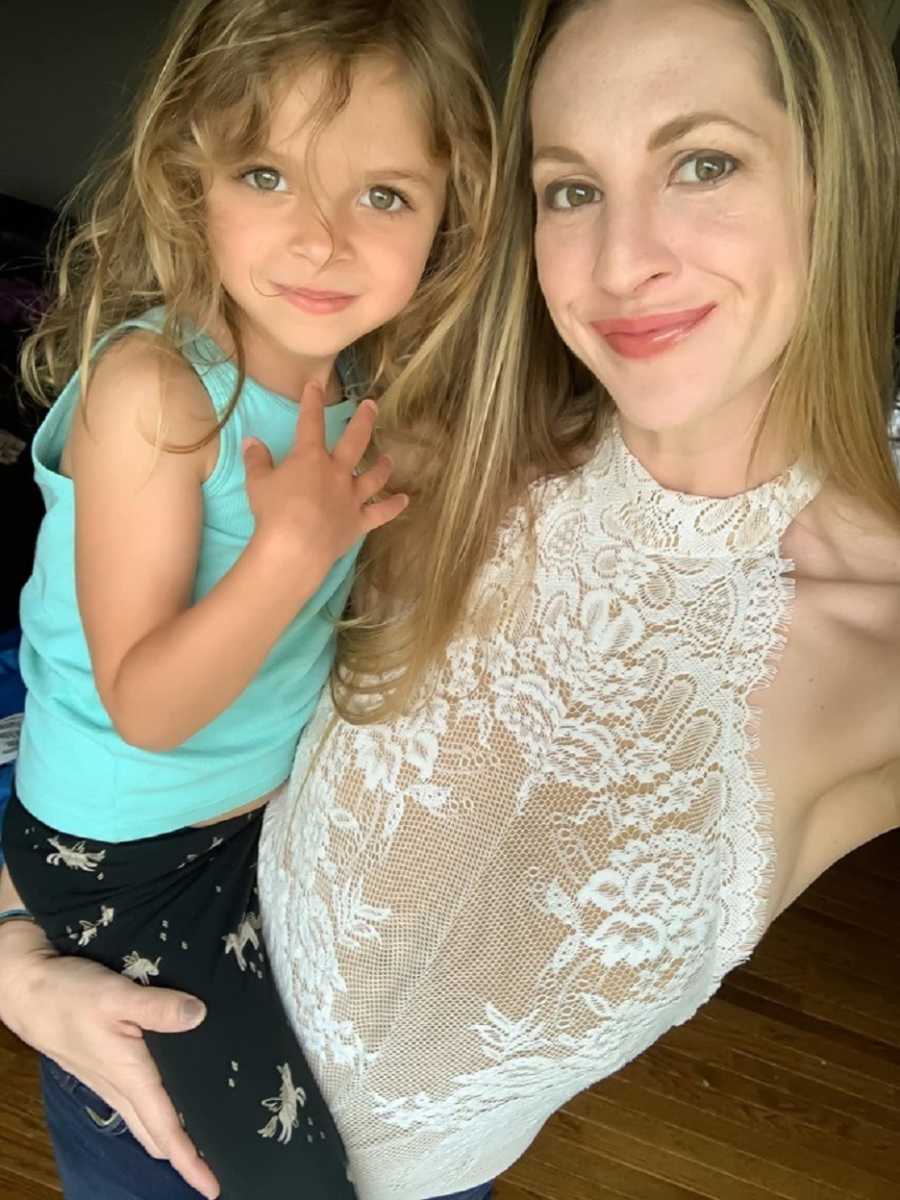 This story was submitted to Love What Matters by Sydney W of Strollin With My Homies. Do you have a similar experience? We'd like to hear your journey. Submit your own story here. Be sure to subscribe to our free email newsletter for our best stories, and YouTube for our best videos.
Read more hilarious stories this mama:
'My husband is on the floor, eyes closed, moaning, 'Syyydd. I can't see.' Is this a joke. He has a flu symptom that doesn't even exist. Actually I can't. I should leave. Where is this dude's mom.'
'I was getting my meat at the butcher. She proceeded to ask me, 'You gonna get your tubes tied then?' HALT.'
SHARE this story on Facebook to give other moms  a good laugh!