"I met the father of my daughter in 2012. After a few months, we became friends and started having very strong feelings for each other, so around January 2013, we got together. He was a kind, caring boy who helped me with my homework and driving school quizzes. He was a great listener and above all, a hard worker. He even washed my shoes. He was very Christian and we often prayed together. He smoked sometimes. Things were fine until when I got pregnant with his child in April of 2013.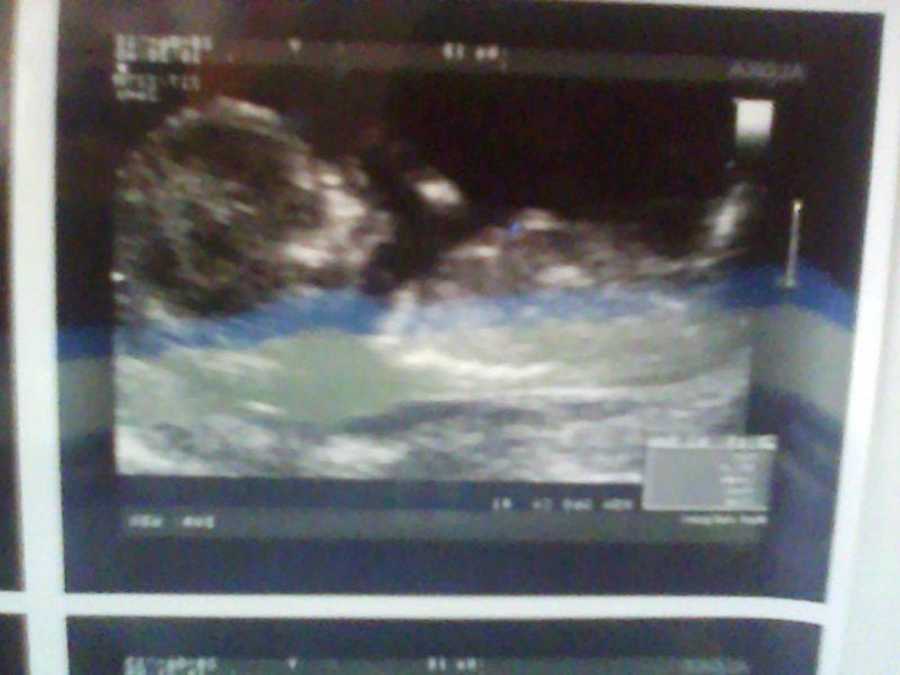 He promised me that, together, we would do it and then afterward, we would go to London and his father would help us. I trusted him and continued the pregnancy, even though it was hard for me because I was still going to school. My mother decided to welcome him into our home because he no longer had a place to stay. After I finally convinced myself to continue the pregnancy, he changed towards me. He became a very aggressive person and started drinking a lot and using drugs (I knew he smoked hashish sometimes). He also quit his job. He was always late at home. He kept telling me, over and over, that I was ugly, I was fat, I smelled bad and if he broke up with me, 'nobody would ever want me.' I heard these things every day when he was at home. I began to feel alone and thought I was doing something wrong and that maybe I was not as attractive as before. I always tried to do everything to improve myself, but the more I tried, the more he still said, 'I was not enough for him, I had changed and he didn't like me anymore.' We spent a week in this situation and then for a couple of days, he returned to himself but he was always very hysterical.
During the first months of the pregnancy, I had serious abortions threats and placenta previa. I had managed to find him a job that paid 700 Euros a month and with free living accommodations. He went to live in a co-op that was in a country near his work, but in those months, he was weird. He almost always had the phone switched off. He disappeared for weeks, and I couldn't move from home and take the buses to reach him because of my pregnancy problems. At the end of the summer, he argued with his boss and employees of the co-op, so he quit his job. Now that he was again homeless and without money, my mother agreed to let him come back home. In the following months, I tried to convince him to go in search of a new job because I was feeling better and the placenta was returning 'normal,' but he always found excuses: 'I'm too tired to go out, it annoys me to put on my shoes, I'm watching TV.' Other times he was simply drunk and too aggressive to talk with him. He raised his hand to me. I was trying to hide everything from my mom. I thought, 'Every couple has their problems and maybe I'm too stressed with my pregnancy because before I got pregnant, he wasn't like this. It's pointless to alarm anyone. It's just a bad period. In the end, everything will be alright.'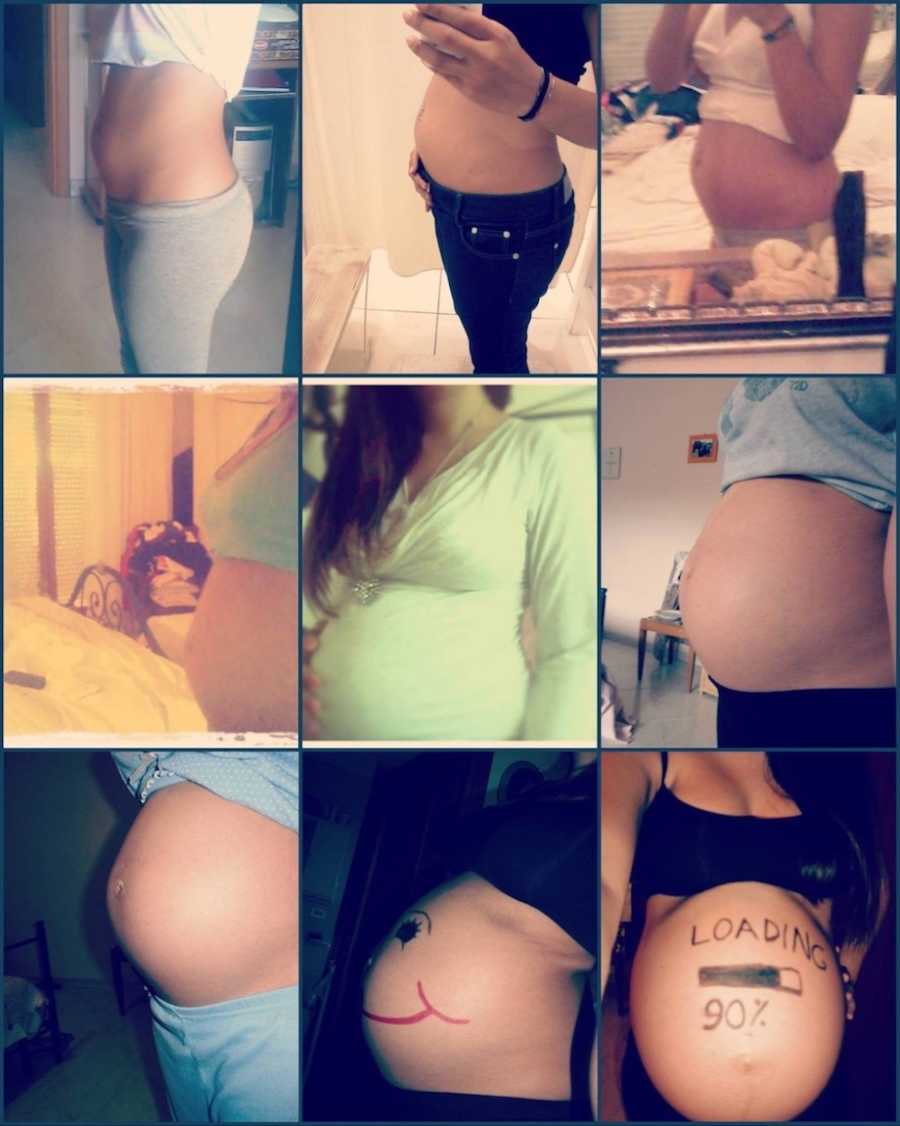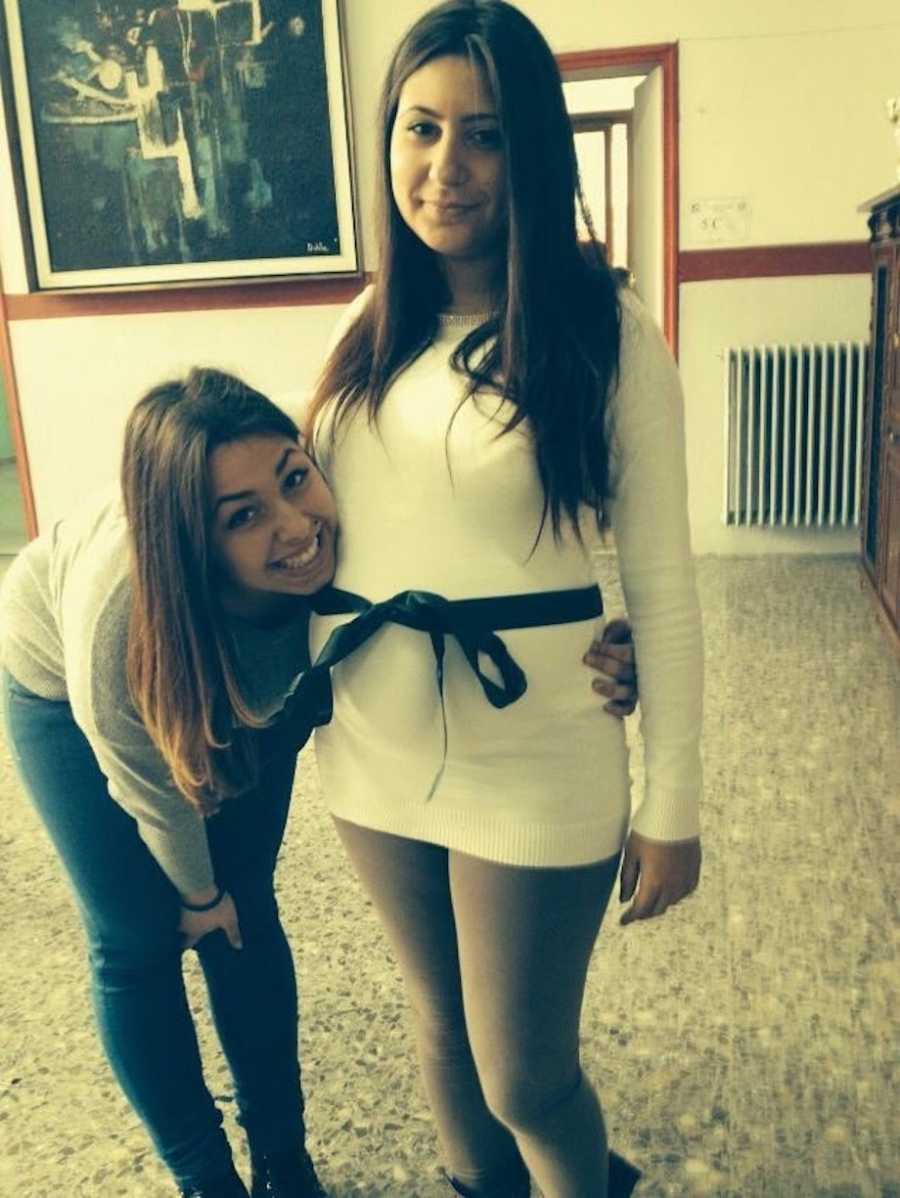 When I felt better, I would go out with his resume and leave them in some shops. Many people asked me why he didn't come himself, and I replied with excuses to justify his absence. Months passed by without results, going from bad to worse. I found porn sites on the history of my PC. He made profiles in which he said he was single and that he wanted to have sex on webcam, but also meet with different people. I realized then that, while I slept on one side of the bed, on the other side he turned on the PC and started to go on these porn pages. Other mornings, I found him sleeping downstairs with the PC beside him. The hopes of having a united family faded. I kept telling myself that it was my fault. It was because of my pregnancy problems and that I was too sensitive, due to my parents' issues. They divorced when I was born and my father died when I was only 15 years old. I faced him and he apologized, telling me he was wrong and he was ready to change everything for me. I forgave him.
When my daughter was born, he took her in his arms and said, laughing in English, 'She is so beautiful, now I'm taking her away.' I started to cry and told him, 'Give her back to me.' He said I was too sensitive and that he was kidding.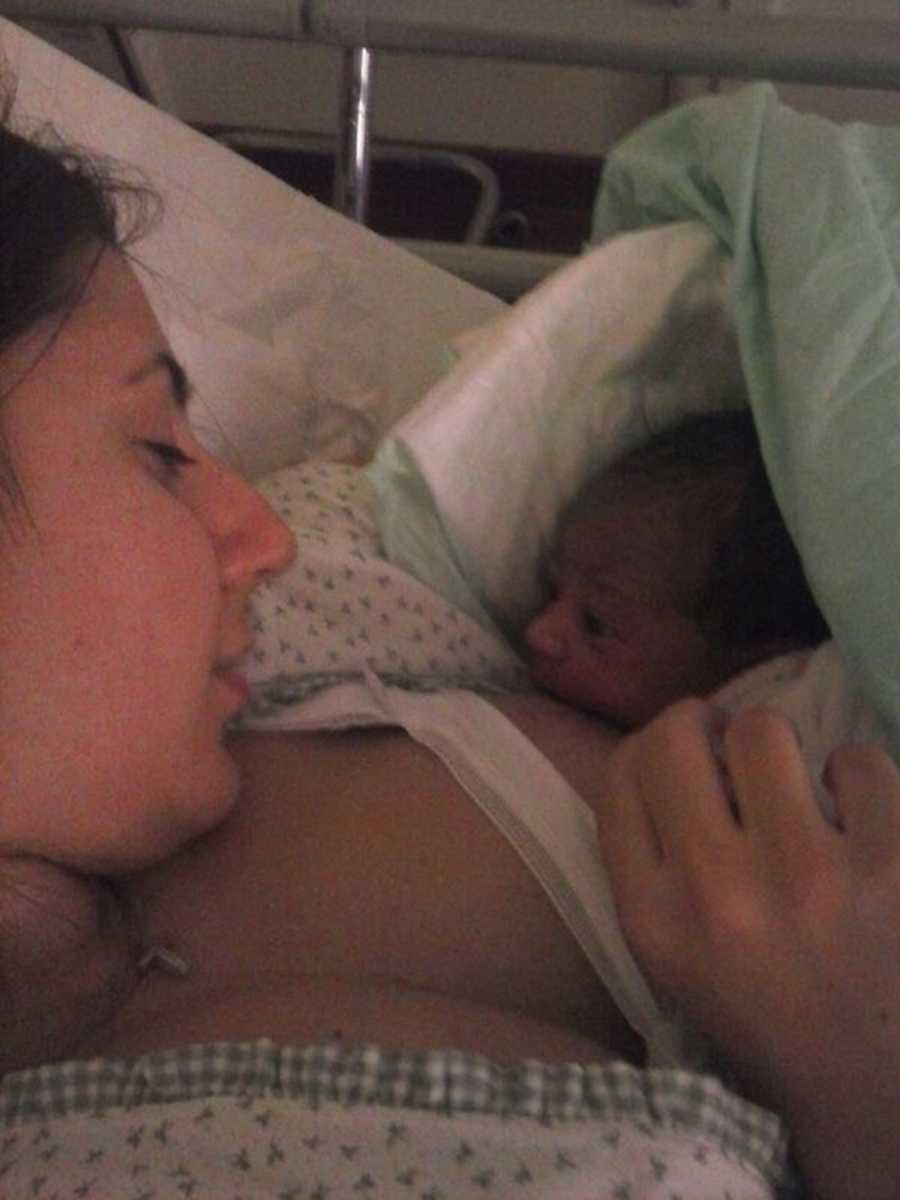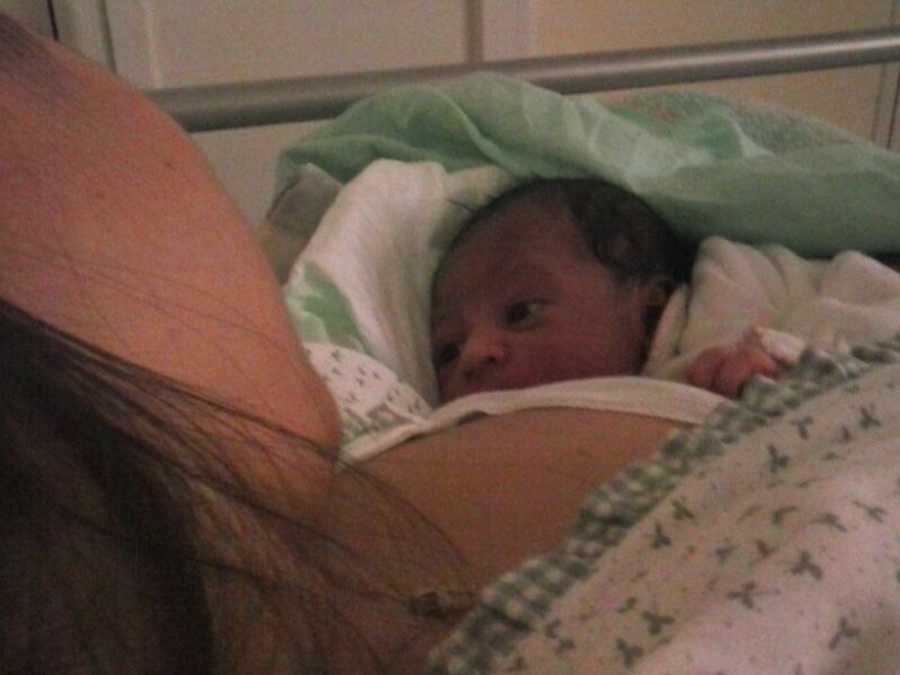 In the following days in the hospital, he always showed up late. When I was in the hospital, he told me to forgive him, saying he would change and he loved me. I finally thought everything was returning to normal and we could be fine together. But then after a week, he ran away from the house after an argument with my mother. That night, I was terribly ill. I couldn't eat or sleep. My only thought was of him. I was sending messages saying, 'come back home.' He said he was at the station sleeping and things were settled. The next day, he returned apologizing to me and my mother for what happened, and we accepted his apologies because I wanted my daughter to have a father. My daughter always cried and didn't sleep the following nights. I was almost always alone because the father of my daughter always pretended to sleep while I needed help at night. My mom had to work in the mornings, but she helped me the best she could. The more I was with him, the more I felt empty and lonely.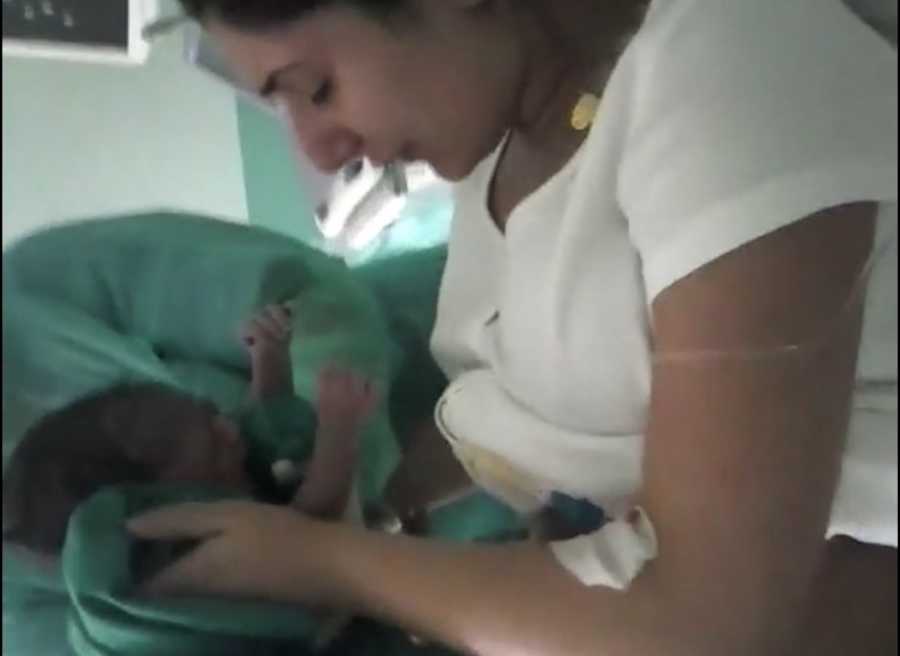 After two weeks, I went back to school and hired a babysitter because I didn't feel like leaving him alone with my daughter while I was in school. This woman helped me at night because I had to rest and get ready for my graduation. One evening, he left his Facebook open and I found chats with people, including several girls. I made screenshots of all the conversations and printed them out. In some of these conversations, which dated back to a year prior, he said he was 'only with me for citizenship (he called it a love contract), and that a year from then, he would shoot me. As I read these conversations, I was terrified. I really feared the worst. I had to be very strong and pretend like I hadn't read anything. I finished printing all these conversations to have the proof that he wanted to attempt to take my life.
One day, like many others, we had been fighting for a week. He got angry with me and he told me he would take my daughter away from me. On hearing these words, I decided to go downstairs to call the police. He chased me from behind, shouting in English, 'If you call the police, I will make you see hell.' My mother was holding my daughter in her arms. 'What is happening?,' she asked me. I started crying in front of her, saying he wanted to take my baby away from me. He started to shout at my mom as well, but my mother didn't understand because she does not speak English. When he went upstairs, I told her to get the baby and run away. At that point, he went into the kitchen and started looking for something in the drawers. I saw him holding a knife, coming towards me. I was terrified, but I was standing in front of the door and started running as fast as possible. I didn't know if he was chasing me so I continued running. I reached my grandmother's house where I told everyone that he wanted to take my daughter away. He left home and in the following weeks, he called me to apologize for what happened.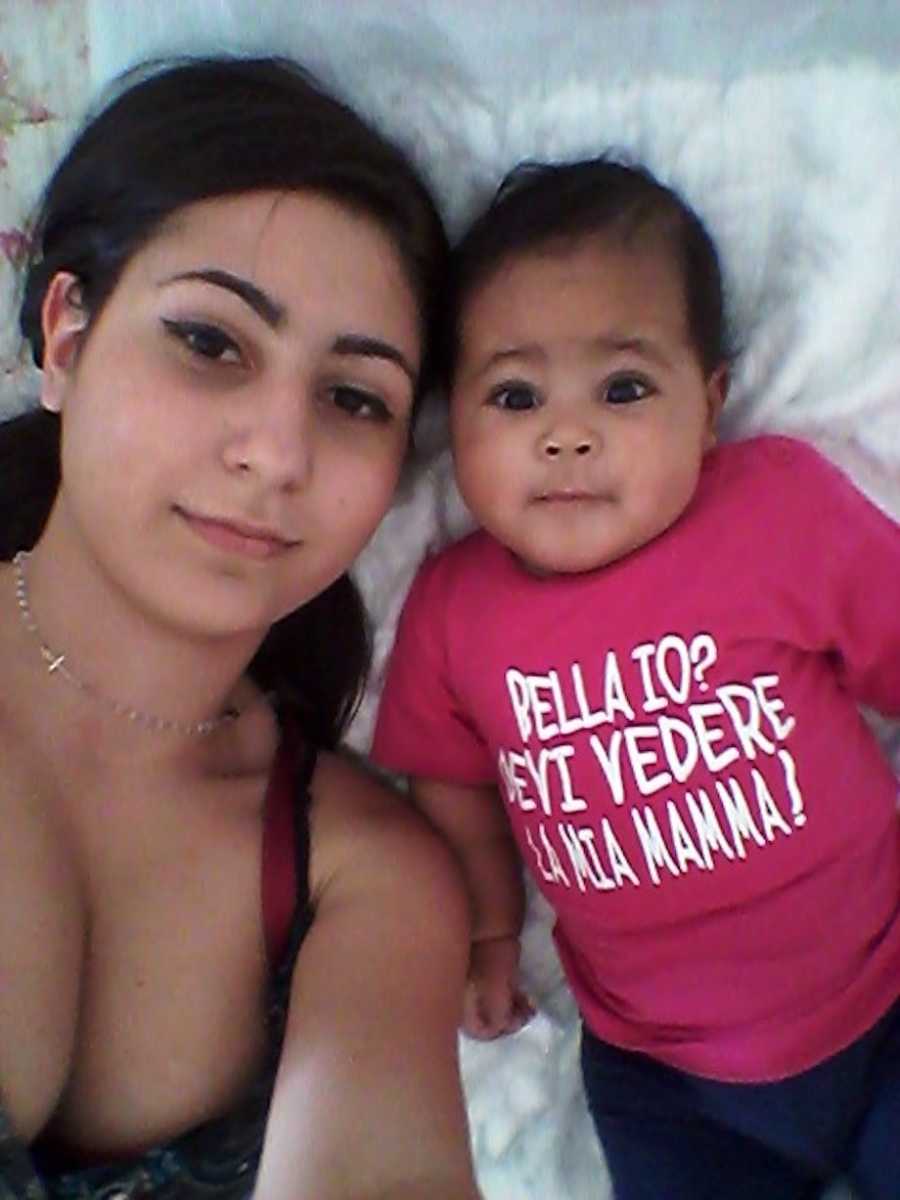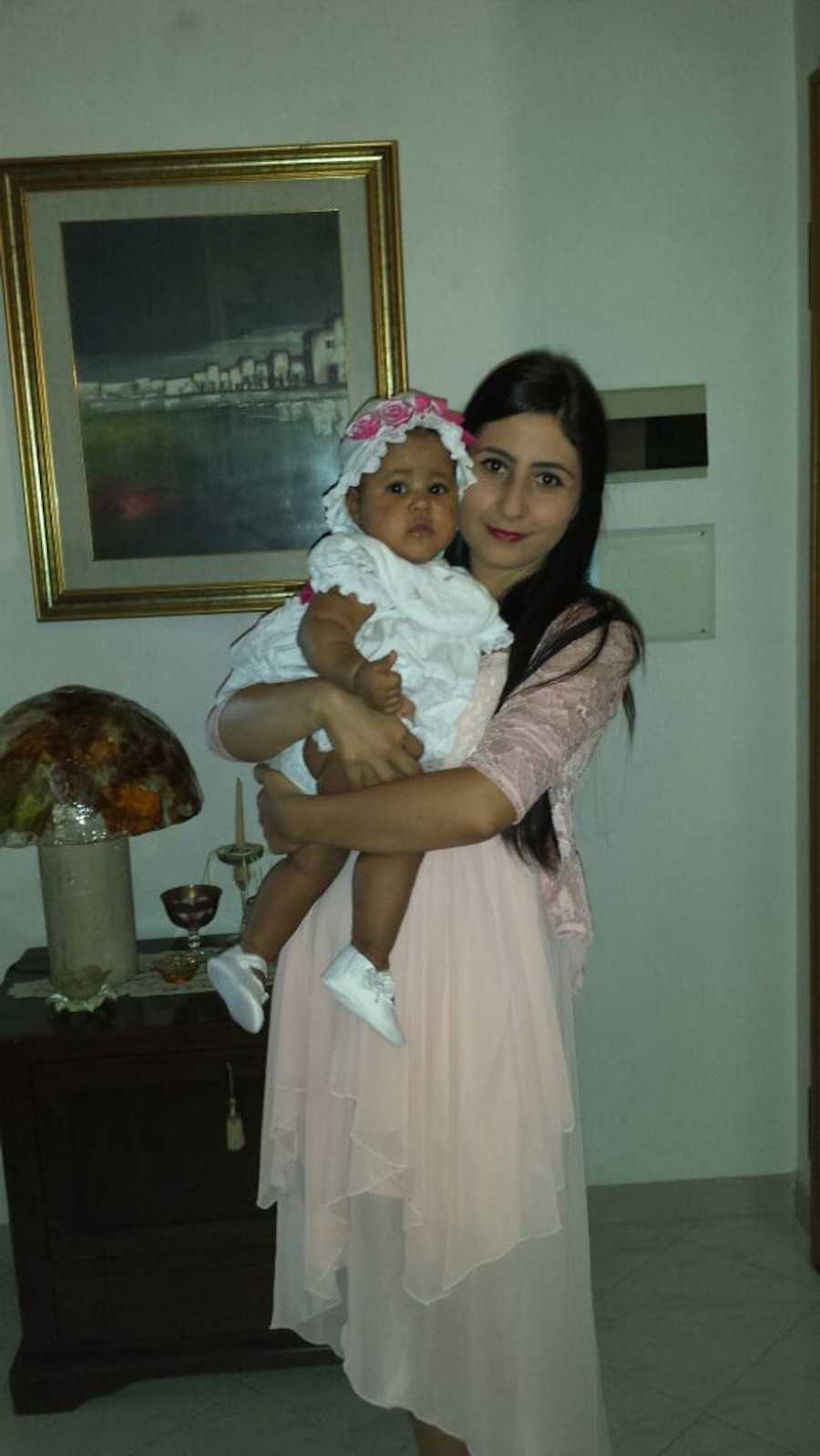 Later, he left for Germany and I started to doubt many things. I decided to make a few phone calls and I discovered that in his country, he had a wife with two children. His oldest daughter was named the same as mine. He had committed armed robbery, raped a high school girl, put a man in a coma, made her abort a child, and tried to strangle her mother because she didn't want him to smoke. Since the beginning, his plan was to get me pregnant, marry me, and then bring his wife and children to my country and kick us out of the house. His wife told me, 'It wasn't my plan. I don't care anymore, you can keep him if you want.'
After a while, I noticed that his family wouldn't answer their phones. They probably changed the phone number. I later found out that he went to Sweden, where he met a girl. This girl contacted me, telling me to leave him alone and that she would marry him soon. I was shocked by these words because I hadn't heard from him for a long time. I had changed my daughter's surname as well. I explained things as they were and she hesitantly told me that she wanted to talk to me. We talked on the phone for more than an hour. She was a single mother with an 8-year-old child. She told me she could talk to me because he had gone to Stockholm to run errands. She said that he always got drunk and treated her badly: he cheated on her, he stole her money. She said, 'Because I am in love with him, I will try to change it. The important thing is that he does not touch my son.' I told her my story and his horrible plan. He is a person incapable of feeling. He does not care for human life at all. She was shocked to hear that and then she told me his intentions to come back to my country in September of 2017  to take my daughter away from me. In the beginning, I was very worried but then I thought he lied and that I was not in danger anymore.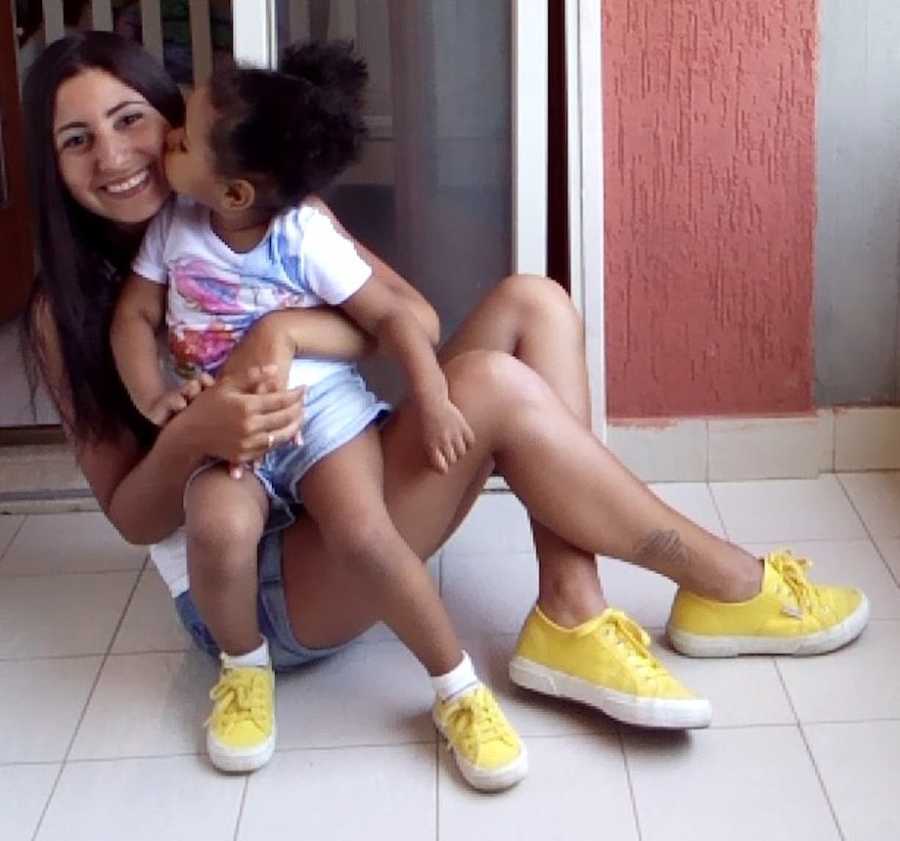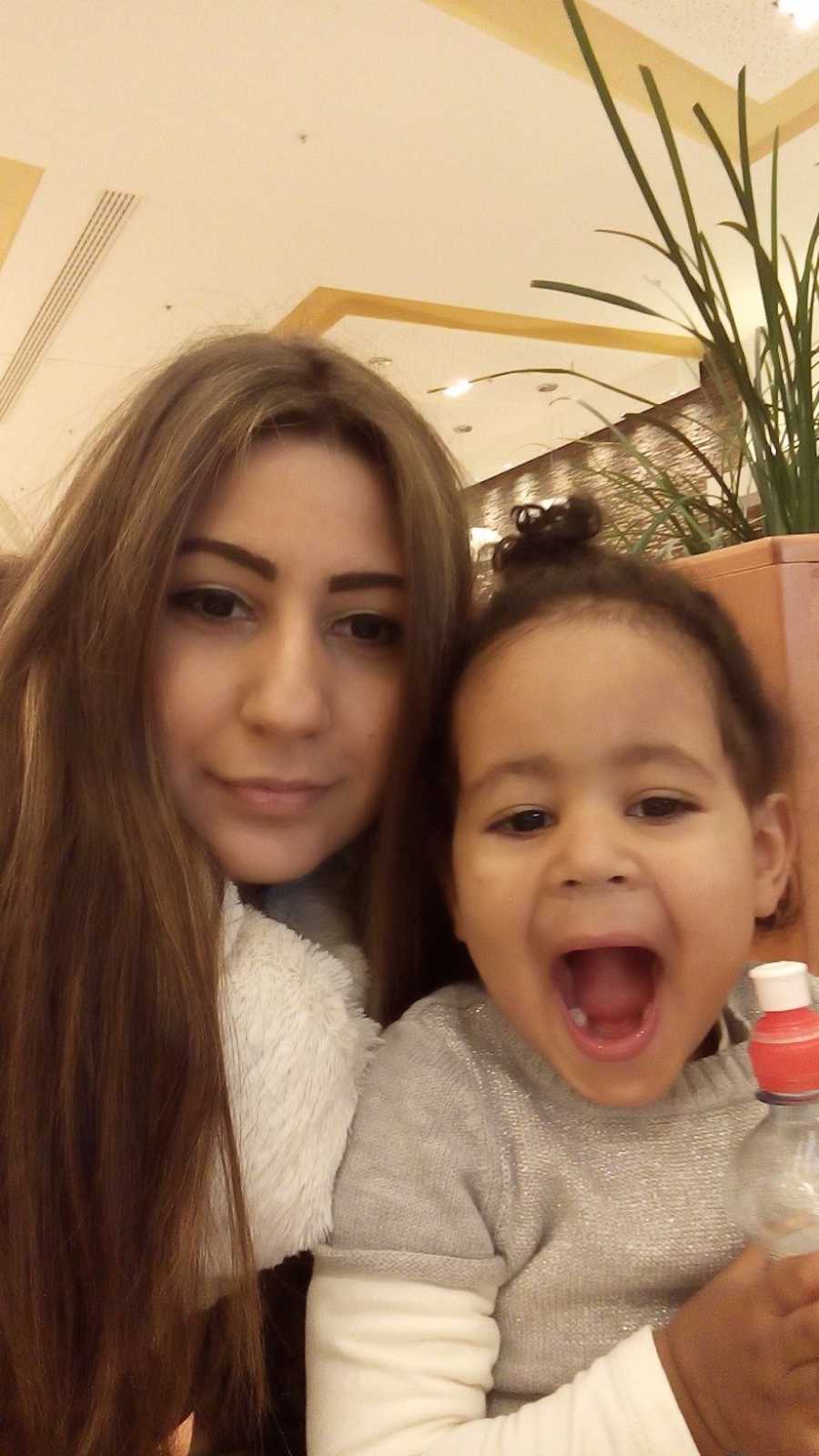 In October, I found out he was here in the city and asked about my kid. I went out to do some grocery shopping. I was in front of the supermarket when I saw him. He was looking at me, with bad eyes. When I went out again, he was not there anymore.
Lately, I found out that he was drunk in my city this year and he broke a woman's arm with a bat. I think about that a lot. I was with a manipulative sociopath who changed me and made me feel like I was nothing without him and my life was not worth living. I am not weak anymore. I do not need a man in my life.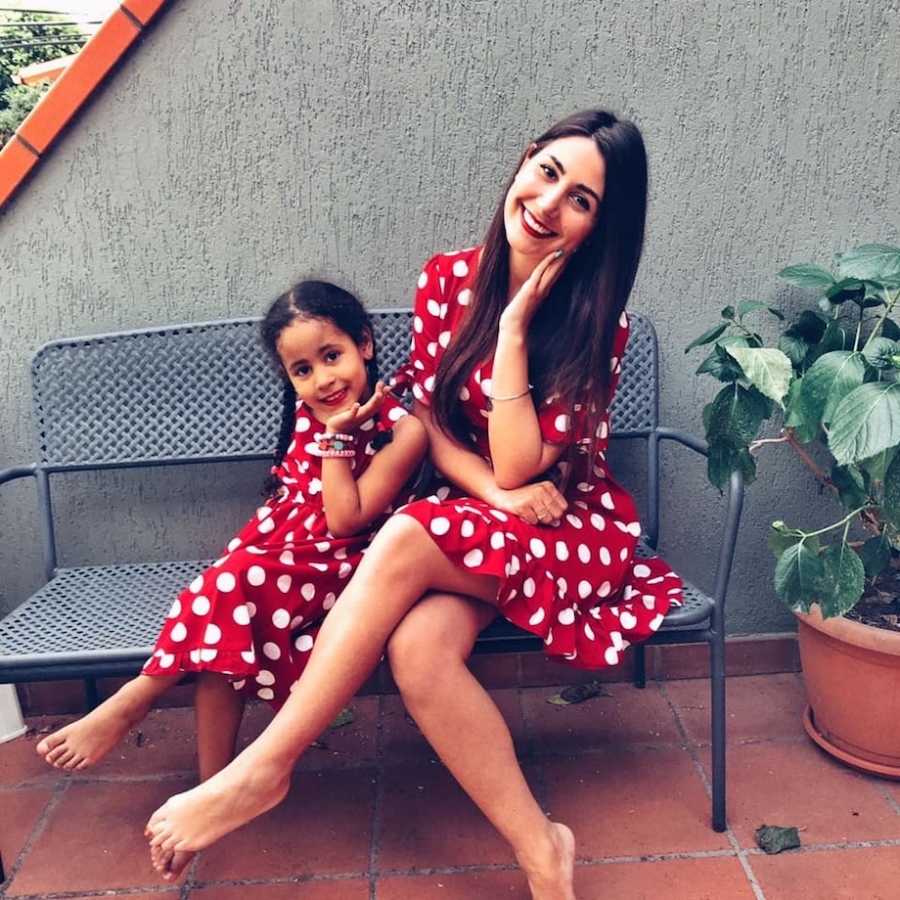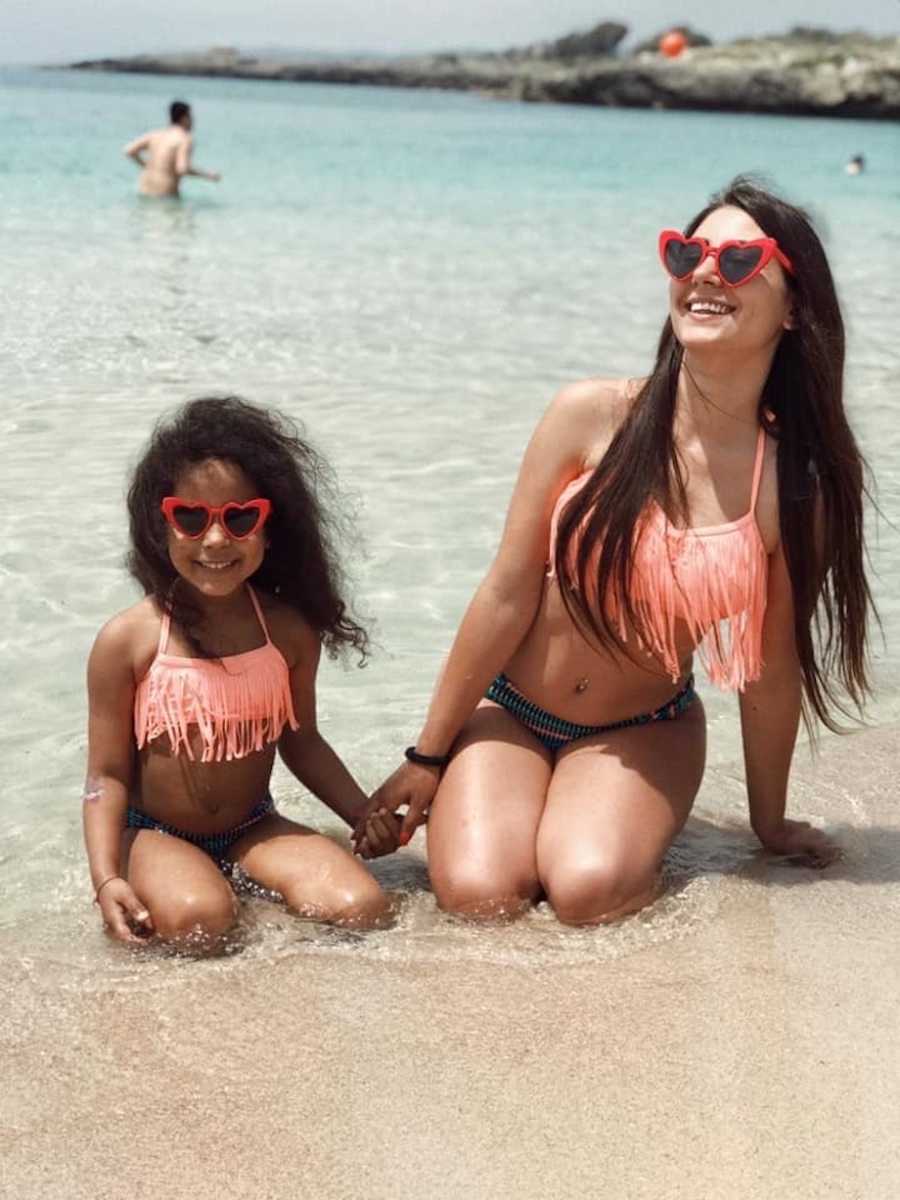 I raised my daughter by myself, with my family support. She does not know about her biological father and I will try to explain things to her later on. She deserves an innocent and happy childhood. She is now almost 6 years old and I am 26. She is a happy girl, so gentle and kind. She sees the beauty in everything and everyone. I am very happy with my daughter and being a single mother. Sometimes it is very hard and sometimes it is funny and easy. I know for sure she is a beautiful miracle to me, and the only person that will love me unconditionally. She is a gift to me. And I will always be proud of her, just as I am proud of myself for leaving that toxic relationship with a man who could have potentially destroyed my life and my daughter's life.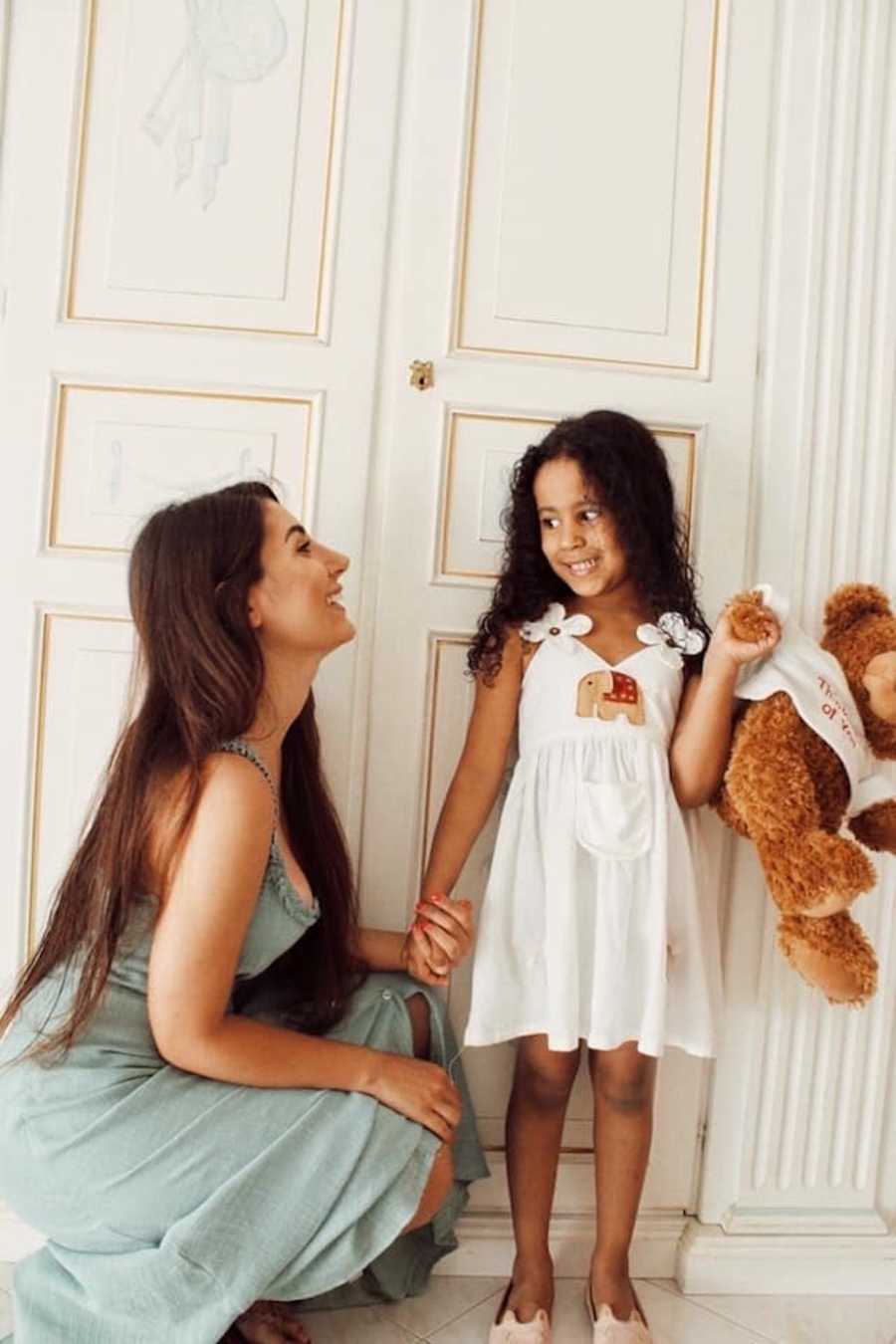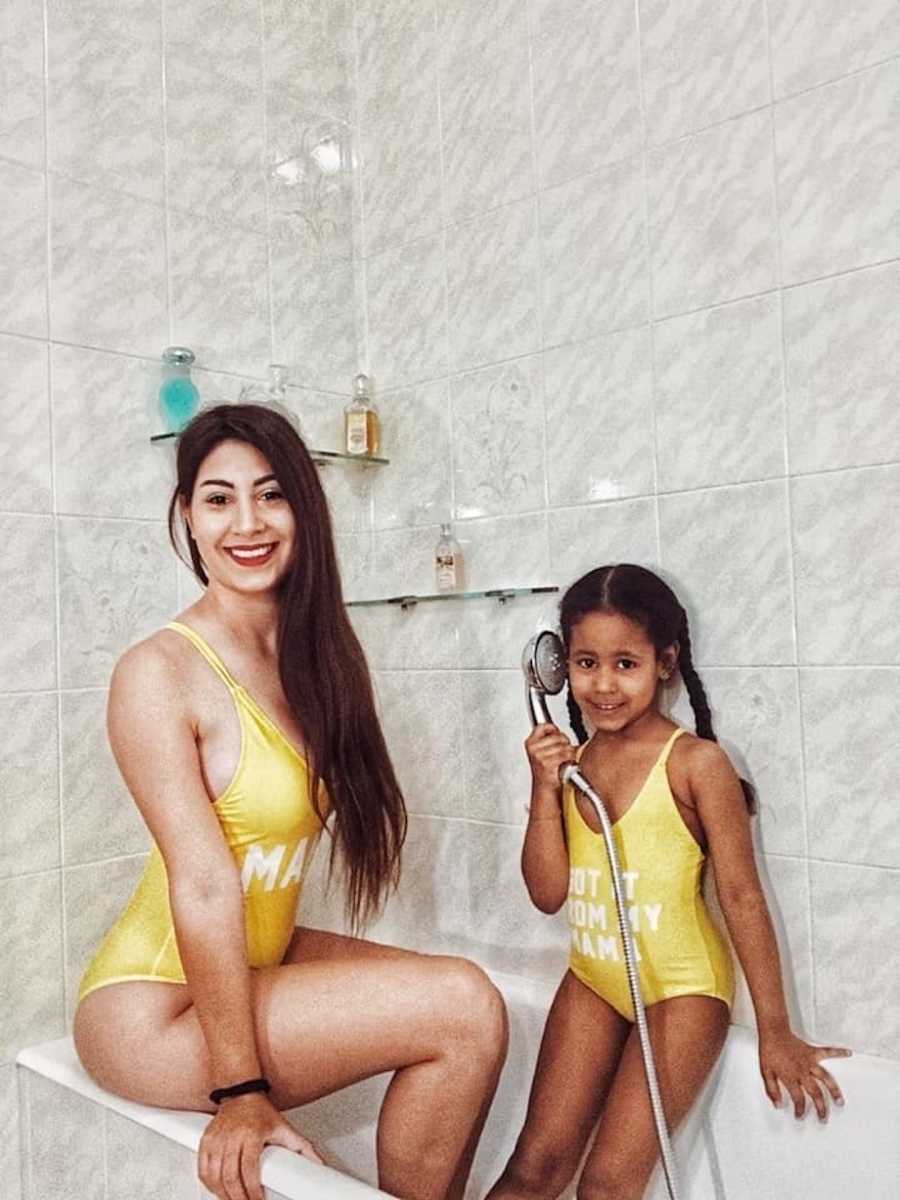 This is a message to all the women going through this: love yourself first, respect yourself, know your value and do not settle for less. You deserve to be loved, kissed, and respected every day. Do not let a man destroy who you are, your life, your dreams. YOU ARE WORTH IT. YOUR LIFE IS WORTH IT. You are who you are and there is nothing better than that."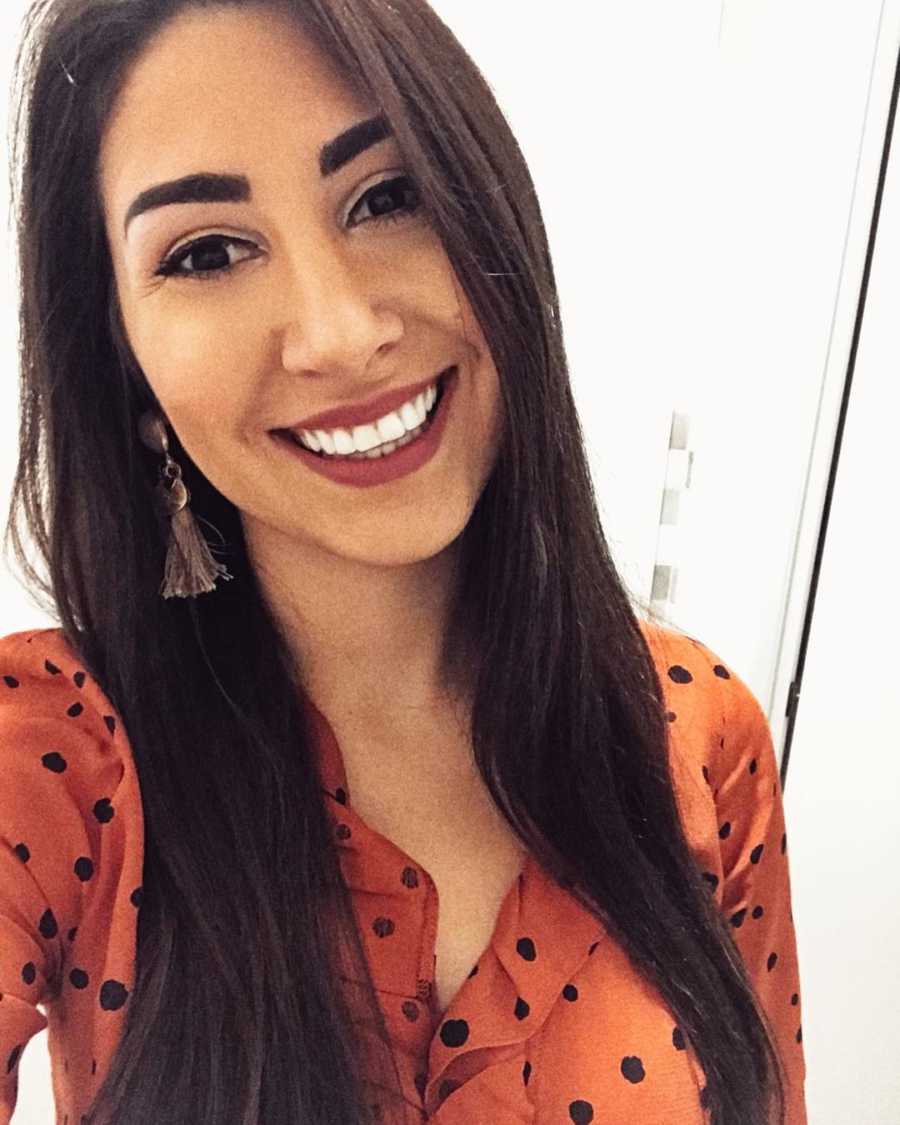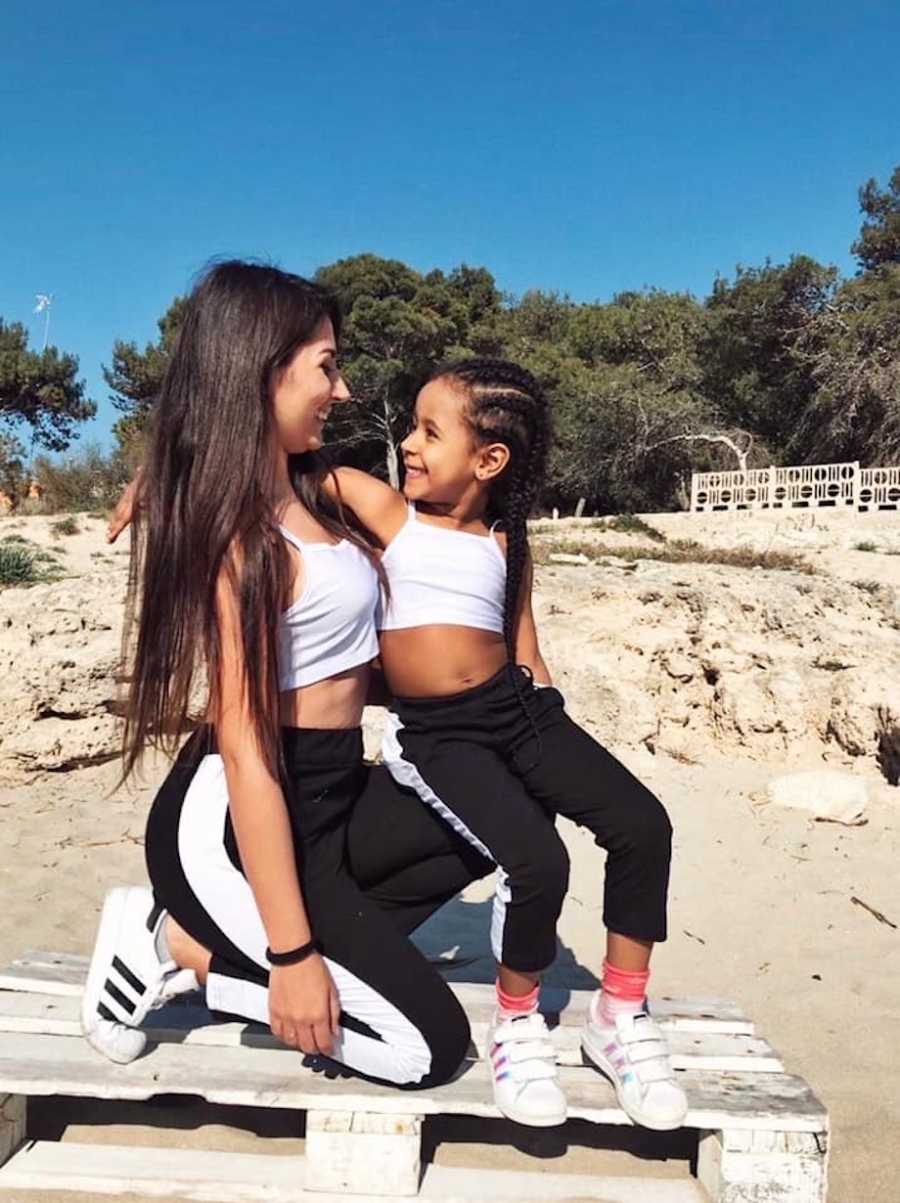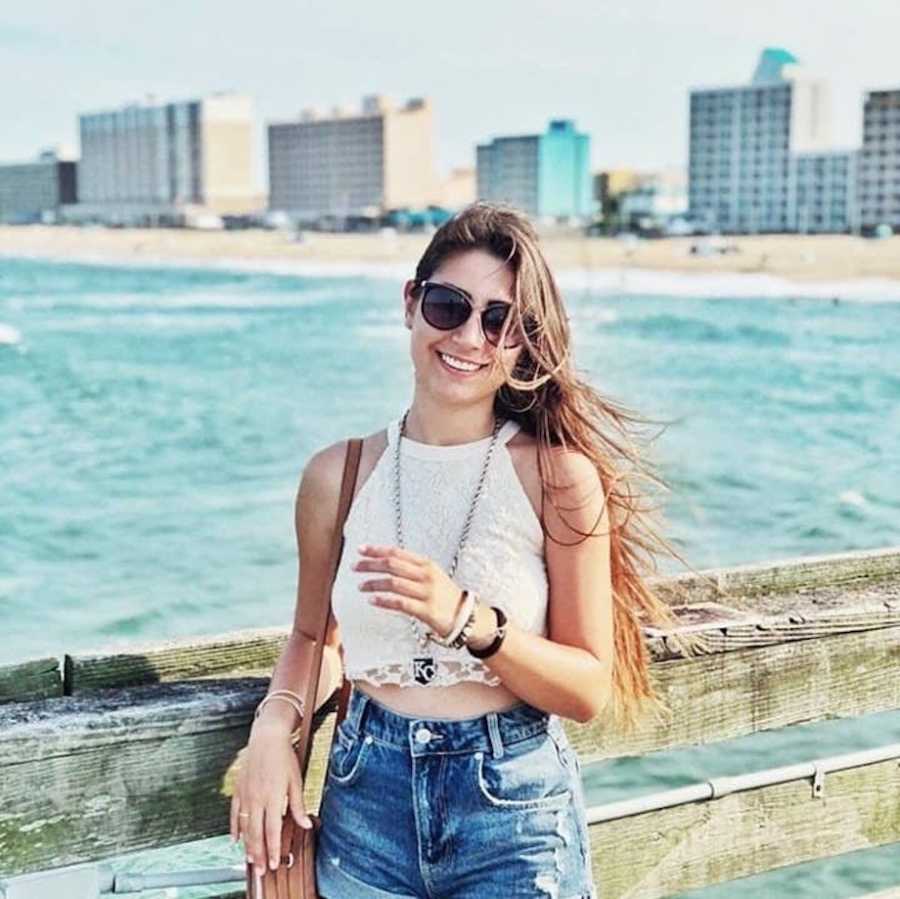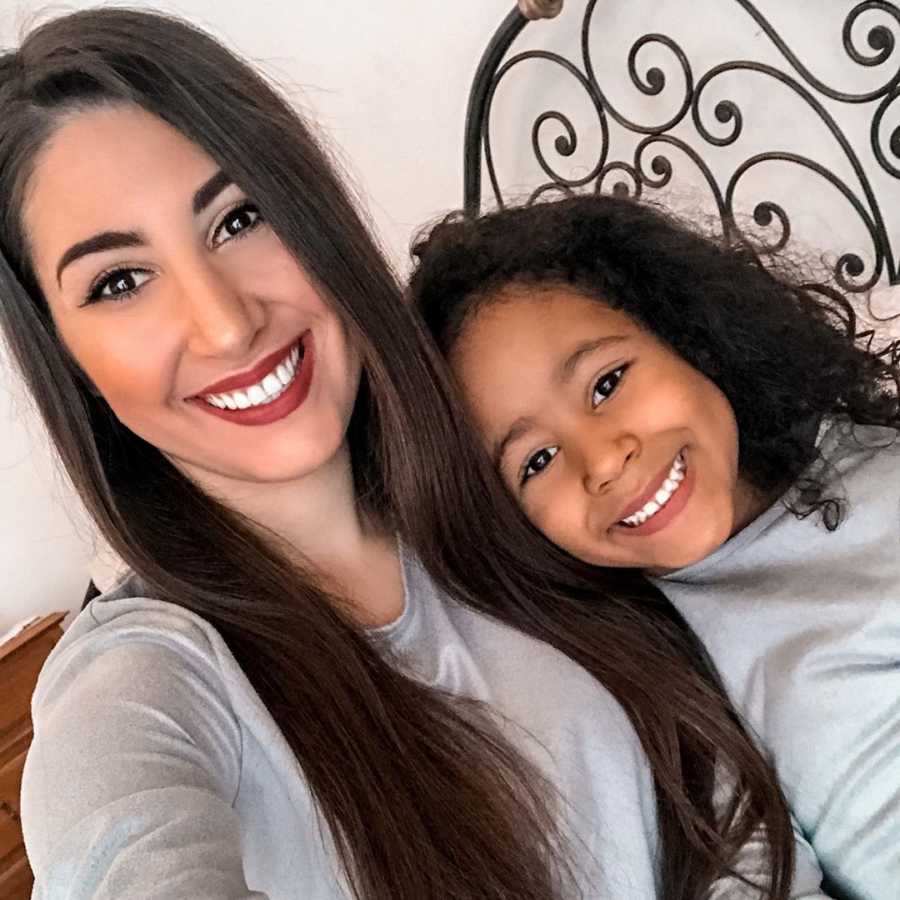 This story was submitted to Love What Matters by Angela Venneri. You can follow their journey on Instagram.  Do you have a similar experience? We'd like to hear your important journey. Submit your own story here. Be sure to subscribe to our free email newsletter for our best stories, and YouTube for our best videos.
Read more powerful stories like this:
'I sat in our garage, started my car and let it run. I wanted to die. And then I saw my son open the garage door.': Woman gives hope to other victims of narcissistic abuse, 'I'm not ready to die. In fact, I'm ready to be reborn.'
Provide beauty and strength for others. SHARE this story on Facebook with your friends and family