"I knew I was pregnant almost immediately; my suspicions were confirmed by a friends' questioning at my 30th birthday party, thrown for me by that same friend. The next morning, I confirmed what I already knew and took a pregnancy test and five minutes later, there they were: the two little blue lines. I was pregnant. My husband and I were elated and a little bit terrified that it had happened so fast…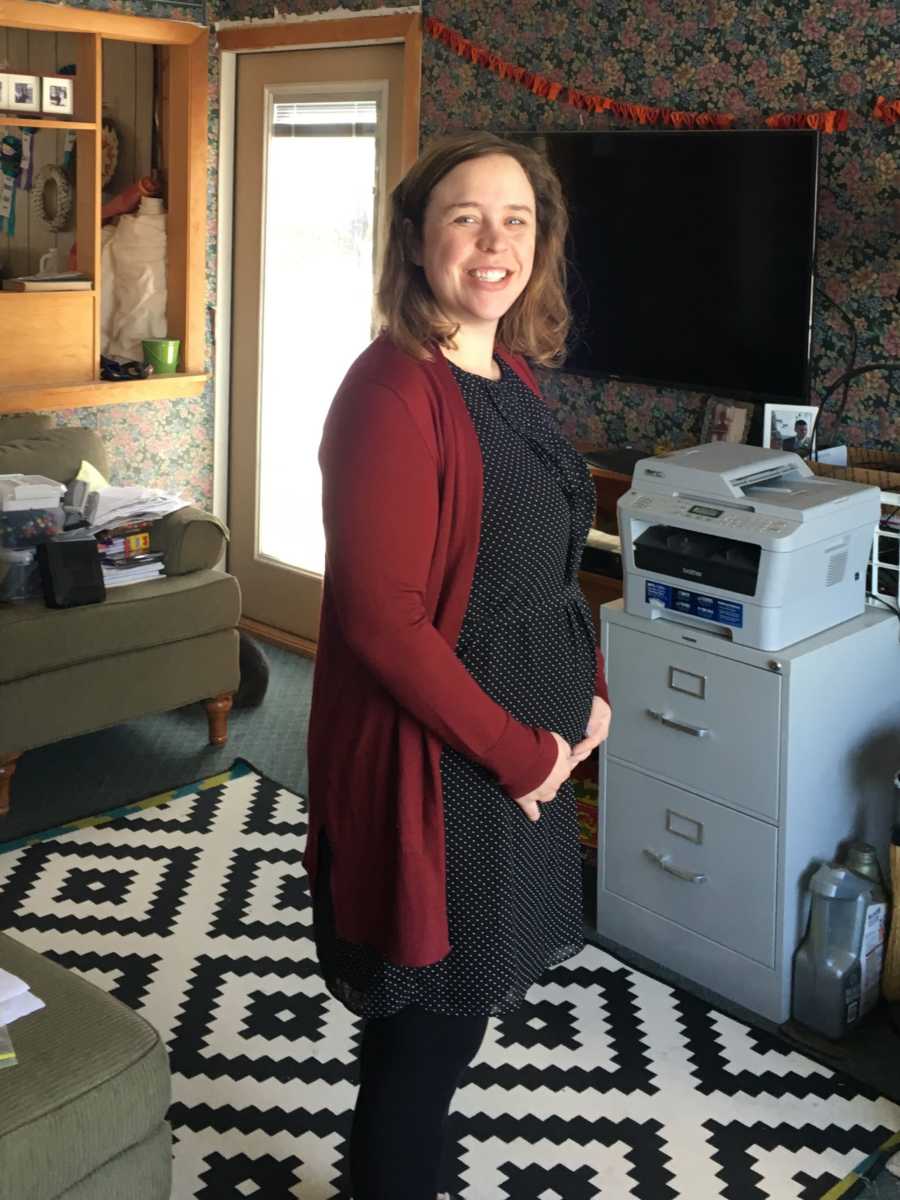 The first months were a breeze. No morning sickness and none of the other typical early pregnancy symptoms. I was just a little more tired than usual. I couldn't believe it, so much so in-fact that I must have taken 20 or more pregnancy tests asking myself 'did I just imagine it?' and 'was it all a dream?' I paid attention to every little thing I ate and didn't take medication, despite already suffering through two major head-colds, because I wanted the safest pregnancy possible. We did all the typical things that couples do when they find out they are expecting – going to doctor's appointments, debating possible names, dreaming about the future our baby would have. We decided together not to find out the gender of our baby, figuring it was the last big surprise we'd have in life. How naïve we were.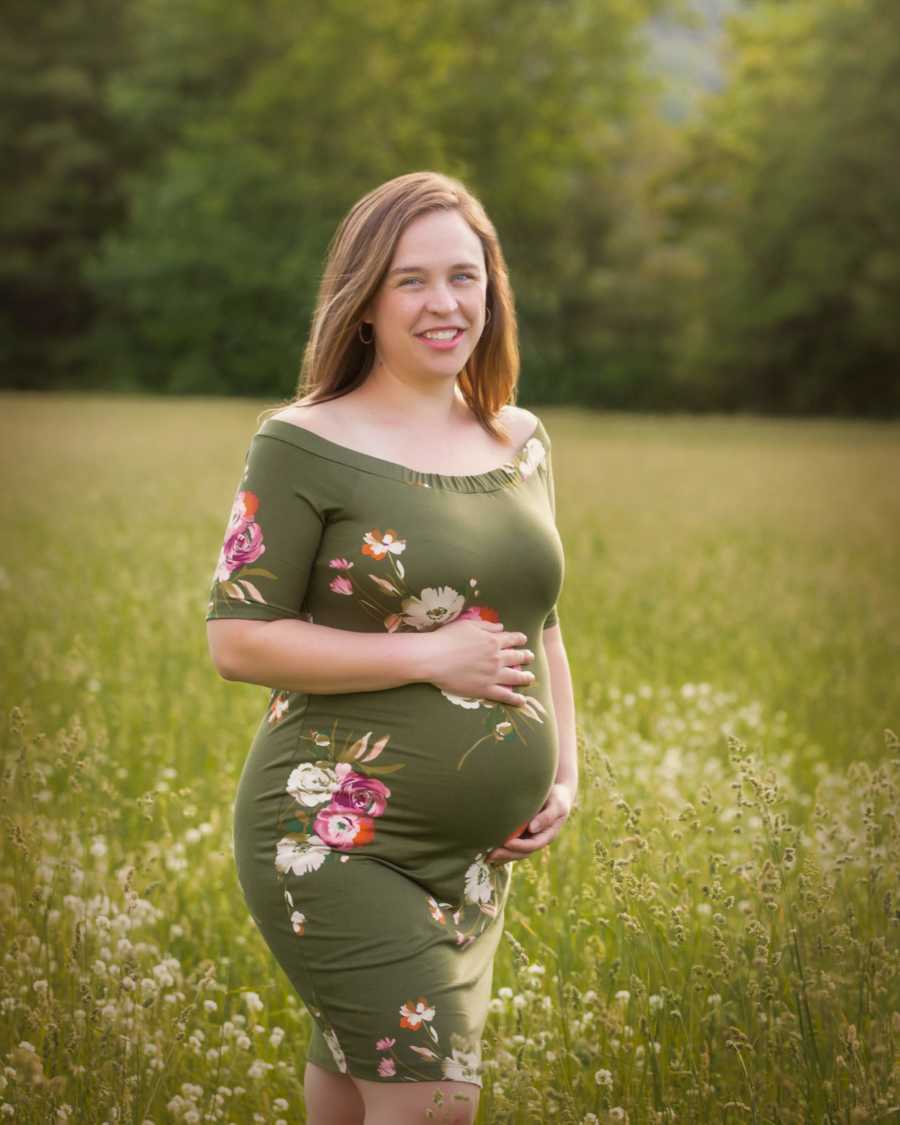 Our 18-week ultrasound was at 8:00 a.m. on a cold Monday morning in March and I was so excited to really see our baby for the first time. I fretted all weekend about getting there on time with traffic and snow so, of course, we arrived 30 minutes early and had to wait in the lobby for the staff to arrive. We were cheerfully welcomed and escorted to the dark room where I laid down and the technician squeezed warm gel on my belly and proceeded to show us our baby. 'That's the head, there's the profile,' the technician went on and on. After about an hour of measurements and scanning, she said to us, 'I'm going to check for the gender now, turn away if you don't want to know.' And we did. And she did her scan and then she left the room telling us that she needed to follow-up on some things. Twenty minutes later she was finally back, and told us, maybe a little less cheerfully, that we could go on upstairs to the OB-GYN clinic for our appointment with the midwife. My husband told me after the fact that he knew something was wrong from that moment, but in my overly-hormonal, pregnancy-glow, giddy state I was completely unaware.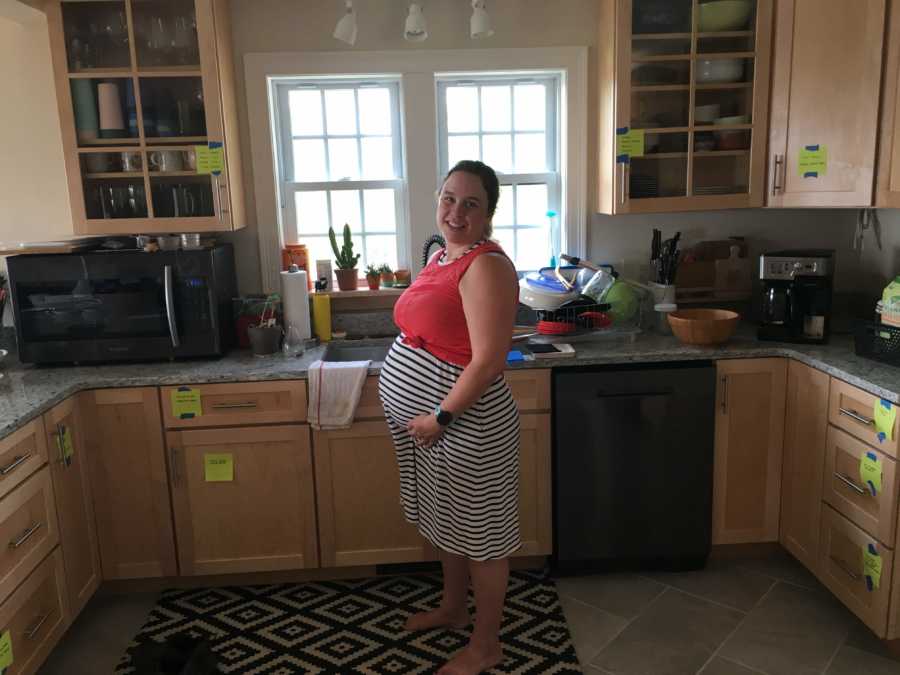 Twenty minutes later, after a weigh-in and blood pressure check and multiple bathroom breaks, we were sitting in an exam room waiting to see a member of the midwife team, when the door finally opened, and the midwife came in. She sat down and introduced herself, we hadn't met her before, and I couldn't help but notice her own pregnant belly with anticipation and glee over mine. The next words out of her mouth were, 'There's no easy way to say this [long pause] but there's something wrong with the baby.' In that moment my heart stopped. I squeezed my husband's hand tighter. She proceeded to explain to us what the ultrasound technician saw.
'She was unable to find the baby's legs, and in addition, she couldn't find the left arm.'
She said to us, 'We'll schedule another appointment for a detailed anatomy scan in a few days.' I cried. I sobbed. I used an entire box of the cheap scratchy hospital-provided tissues, you know the ones that leave your nose red and raw because they are so rough.
'Did I have questions?' I shook my head and stifled a sob. I didn't understand. I couldn't comprehend what was happening. My husband had a different reaction, getting angry, asking over and over again, 'what do you mean?' 'Why can't you tell us more now?' He demanded they see us immediately and explain. They couldn't leave us like this. She left the room and when she returned, she said that the high-risk OB-GYN team would be able to see us the next morning for a detailed anatomy scan and follow-up and we should get more answers then. We'd have to wait a little while longer. Then she said, 'I know you didn't want to know the gender. Is that still the case?' We looked at each other and agreed, 'No, there are more than enough unknowns right now.' We wanted to know. We were having a girl.
We left the room and exited through the waiting area and a sea of waiting patients. I didn't make eye contact with the other pregnant bellies in the room. I thought they would be able to see my distress, they would feel my gut-wrenching pain too. We went to my mom's office, this was her first grandbaby, located in the same hospital as our appointment. I tried to tell her what we had just learned but couldn't speak without crying. My husband told her what we had just learned, speaking over my sobbing. She agreed to come with us the next day and we left, stopping for lunch before our drive home, but I couldn't eat. I just stared into space, afraid of the unknowns we were now faced with. I remember later that night my friend texted me to ask with excitement how the ultrasounds had gone; I had told her I'd text her after our appointment that afternoon but had forgotten to. I threw my phone at the wall. I felt totally and completely alone. My body had failed me; I had failed us. I had done 'everything right' up to that point, avoided all the possible contaminates and eaten the right food and didn't change the litter box and exercised and didn't take too hot showers and and …and something had still gone dreadfully wrong.
We went back the next day, this time to a different waiting room with a very different feel. It wasn't cheerful; it felt full of dread and worry. I thought to myself, 'this is where they put the women who will ruin the joyful air of the other pregnant women. They keep us separate so as not to upset anyone.' The technician brought us back to the room, my husband, my mom, and I, and proceeded to walk through the same steps that had felt so good just 24 hours before. Shirt up, pants rolled down, warm gel. She quietly explained everything she was doing, pointing out a head and a belly and a heart and a spine, answering all the questions she could. At one point, we were alone together, the technician and I. She told me how she had had a high-risk pregnancy, how scared she had been, and many other things I can't remember now but she made me feel not so alone. My family, as well intentioned as they were, couldn't relate to what I was feeling. She made me feel like I wasn't the only woman who had laid on this table with this wand on her belly with this fear in her heart and an unknown road ahead of her. She knew where I was. She gave me a grain of hope, permission to still be happy.
After the ultrasound, we met the high-risk OB-GYN team and a geneticist. There was no evidence of amniotic band syndrome, their original assumed diagnosis, but there were still no legs. I asked them to clarify. All I could picture in my mind were two tiny rotting baby legs floating around in my belly with our baby girl (for some reason, in my mind, they had on tiny baby shoes). 'No,' she said. 'They didn't fall off. They just never grew.' Then they told us that while she didn't have legs or an arm, she did have a brain. She had lungs. She had kidneys and a liver and a stomach and a heart and all of the other things she was supposed to have. Information was limited until she was born, we were left with so many unanswered questions, but we opted not to do any other testing. We didn't want to add any other further risk into the pregnancy. There were so many risks already with this precious baby but there was also still some hope.
The next months were full of monthly ultrasounds and appointments with high-risk OB-GYN and often that same ultrasound technician. We laughed together when she told me that our baby had hair, 'see there on the monitor…' she said, adding that someone had once asked her what color the hair was. It was the little things that kept me going; the small moments of normalcy that kept me sane.
In public I tried to pretend like nothing was wrong. We went to our group pregnancy classes and didn't tell anyone what we knew about our baby. I tried not to cry when I asked if stress could affect your breast milk production. We didn't know what kind of medical interventions she would need after she was born. I forced a smile when someone would ask how my pregnancy was going. 'Good. Some complications, but all good.' All the while I was losing it inside, often sitting on the floor of the bathroom at work crying and wondering why us. Asking God, 'why me?'
I am an over-preparer in every possible sense of the word. My therapist liked to call it 'fear of the unknown.' My brother calls it 'future tripping.' Whatever it was, I didn't like it. I spent every moment I could googling. Trying to find someone, anyone that would be like my daughter. I didn't have a diagnosis, a disease I could look up, just the words 'limb differences.' I could hardly find anything to ease my worry. I mourned that she'd never ride a bike, wondered how she would play a musical instrument like I'd always wanted my children to do, would we be able to teach her to ski? I felt so alone.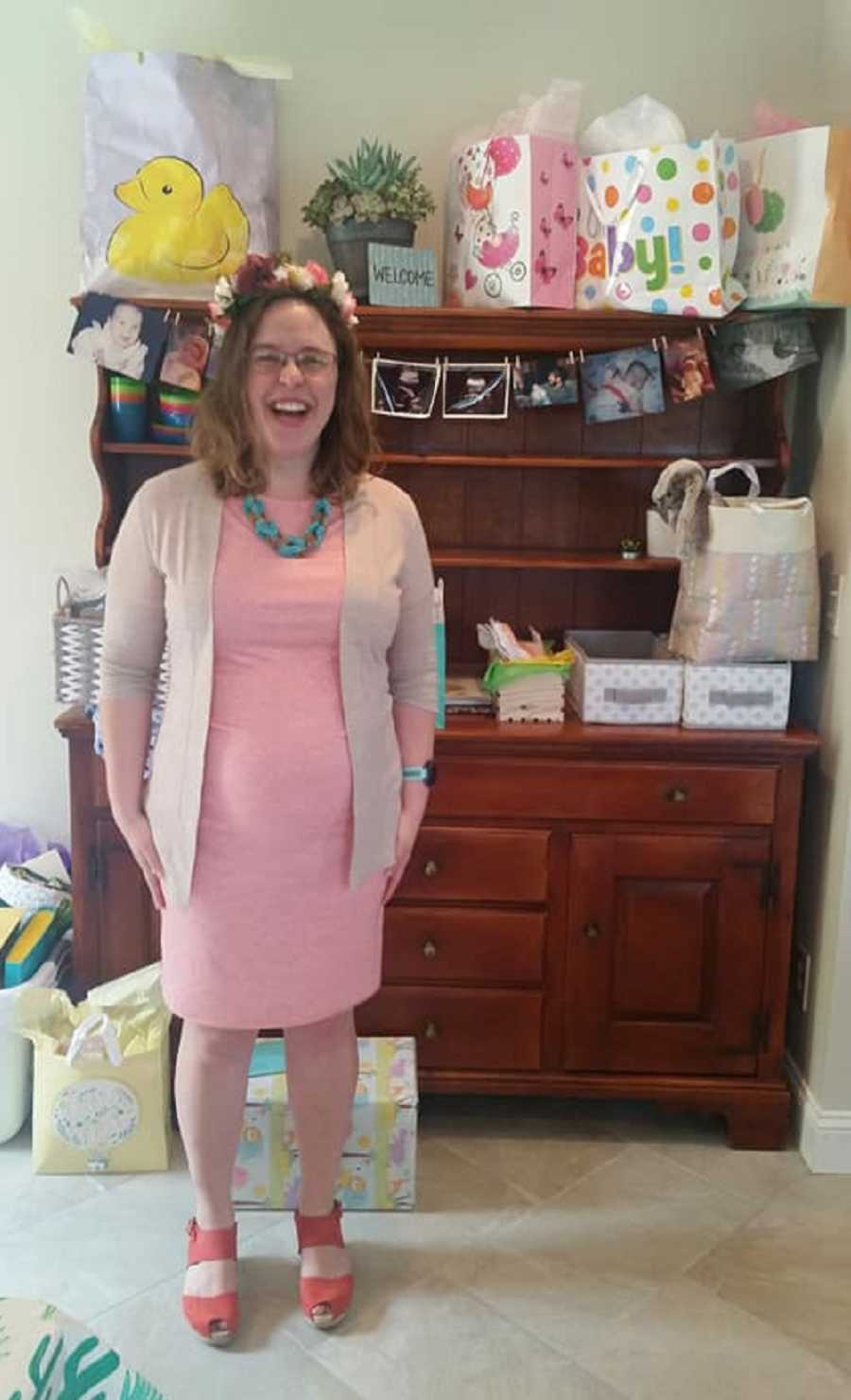 One of the things that bothers me to this day is that I never dreamt about her while I was pregnant. I think I didn't know how to. My brain didn't know how to process what she would look like. I remember crying to my husband about all these crazy dreams I was having, but not even one of them included her.
I prayed for answers and guidance and strength and understanding and finally I found it. Through a blog I found I was introduced to a group of people, parents-of-children and adults all living with multiple limb differences. Seeing these people took this big scary thing that I had built up in my head and put it in a neat little tidy box where I could finally process it. I could see people that might look like my daughter. And here they were, kids and adults alike, rocking their worlds. Living their best life. We had found our people. I started to tell people about our daughters' diagnosis.
'It's called limb differences,' I said.
'No, we don't know what caused it.'
'Yes, everything else looks good.'
Wash. Rinse. Repeat. Wait. The crying slowed down, I was still mourning the life I thought we would have, but the sick feeling in the bottom of my stomach never really went away. And while I still never dreamt of her in my sleep, I began to dream of the life we would have.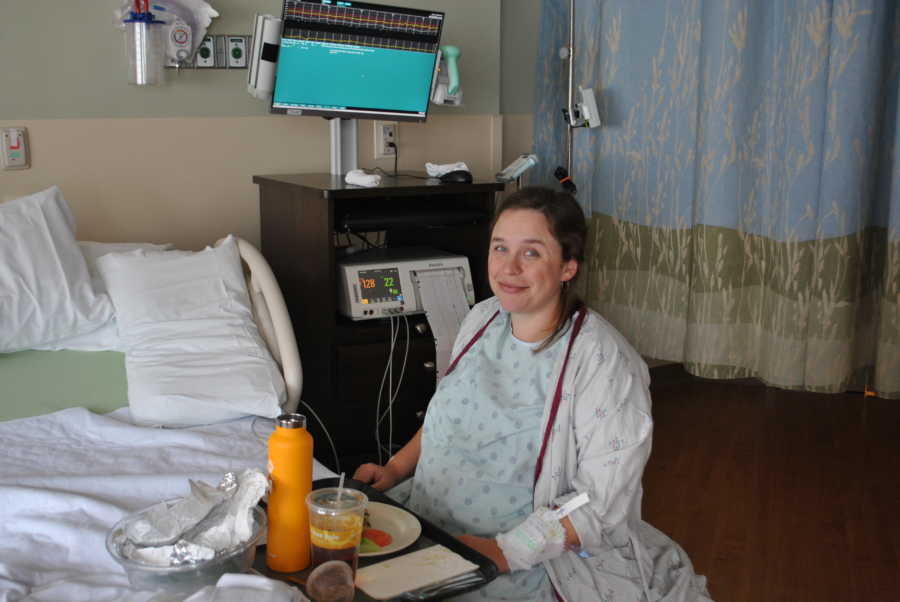 Then one morning in July my water broke, and we drove to the hospital to have our baby. They kept losing her heartbeat on the fetal monitor and I'd have to roll back to that one position. I was worried, anxious about what happened after the delivery. I thought, if she just stayed in my belly, she'd be safe, but she had other plans. The next afternoon I was ready to deliver. 'She needs to be here now,' they told me as her heart rate dropped again, and with one final push she was born in a room full of midwives and OB-GYN nurses and ICN doctors and nurses. They took her to the table beside me immediately and a team of ICN staff surrounded her. I could just see the top of her head from my bed. And what felt like an eternity later, she let out a loud, long cry.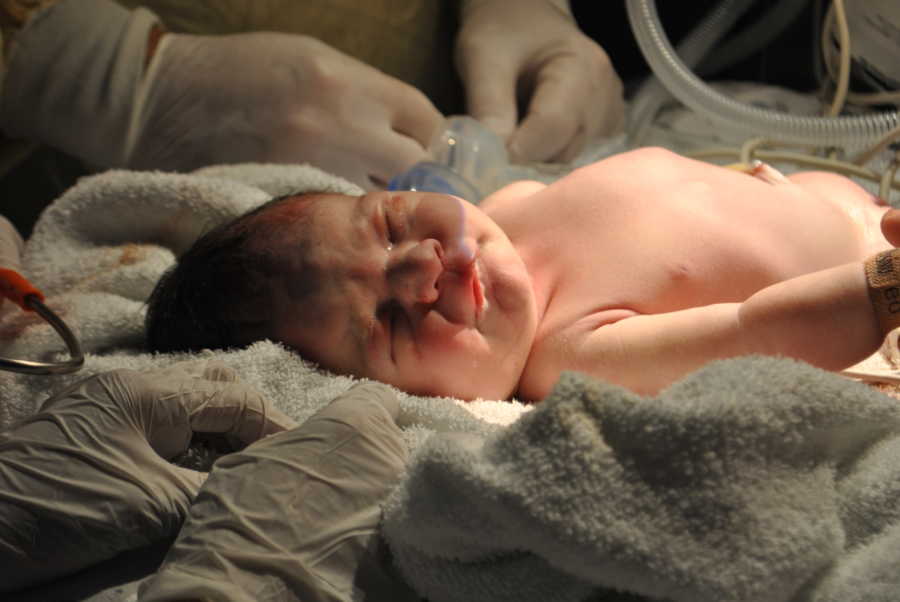 Finally, they brought her over to me and laid her on my chest, my husband and I saying to each other, 'She's here, she's okay, she's here, she's okay,' through tears of joy. Our beautiful girl was here. And she had two tiny beautiful toes, on a little foot and short little leg we hadn't known about. All I could think was that we would be able to go get mani-pedi's together when she was older; we could do something normal together; but you better believe that I wasn't paying full price for one hand and two toenails! And I was so happy I cried again. We named her Annabelle Jane, 'Annabelle' meaning joyful and 'Jane' meaning gift from God, and she truly is a joyful gift.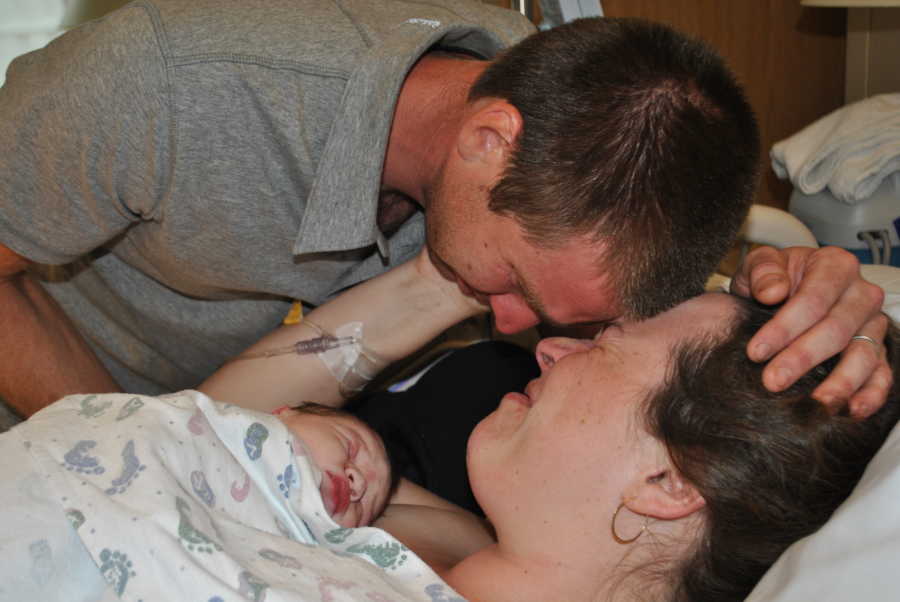 Today she is a happy 1-year-old who's favorite thing to do is laugh. She has challenged us daily from the very beginning.
How do you keep a diaper on a baby without legs? Pro tip: keep them in a onesie at all times or there will be poop to clean up. (We're still working on how to keep socks on her tiny foot.)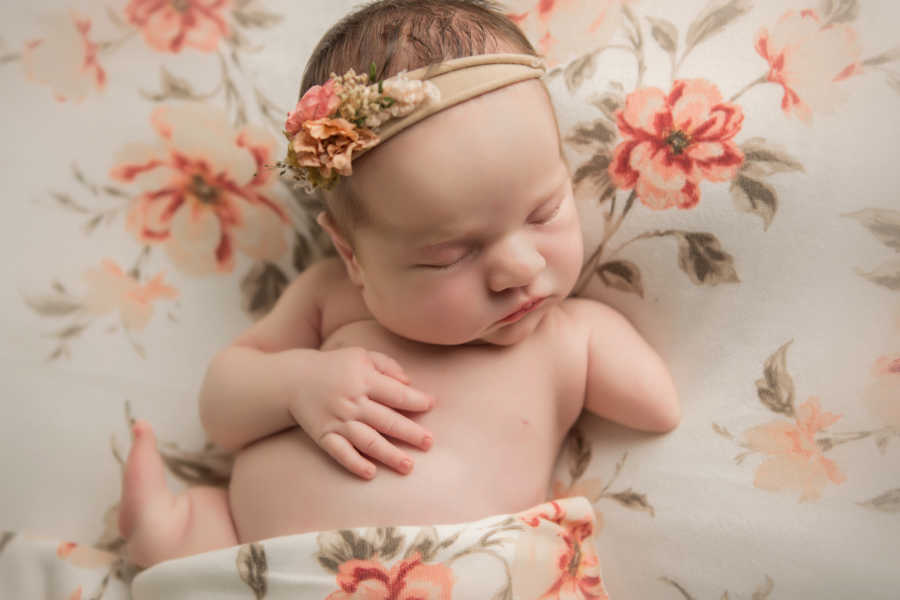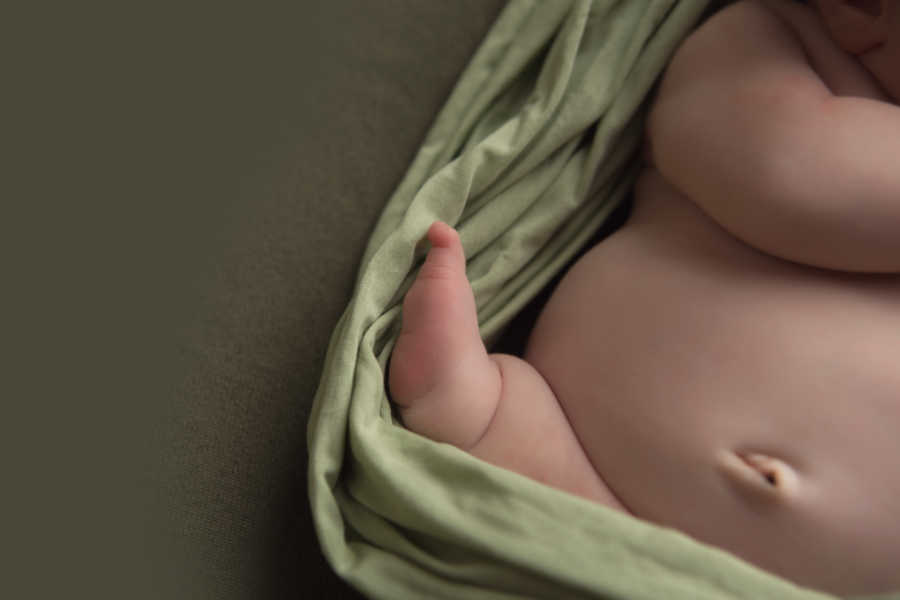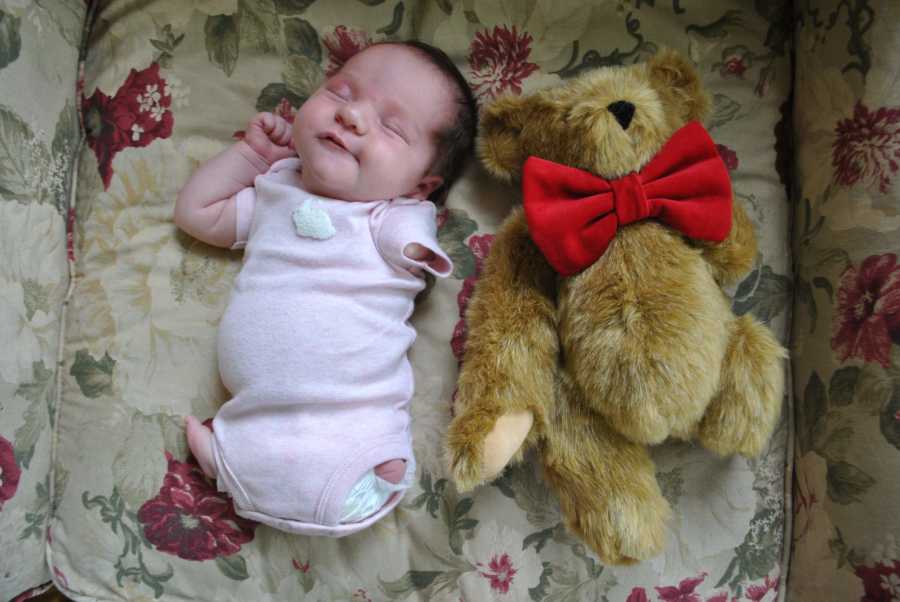 Could we use our car seat to leave the hospital? The staff at the hospital said no and that we'd have to get a special car bed which would require the purchase of a bigger car and didn't work with the stroller that I had researched and and and…. (you can see the future tripping happening in real time). But we advocated for ourselves and explained our research and eventually the staff agreed, and we got to go home.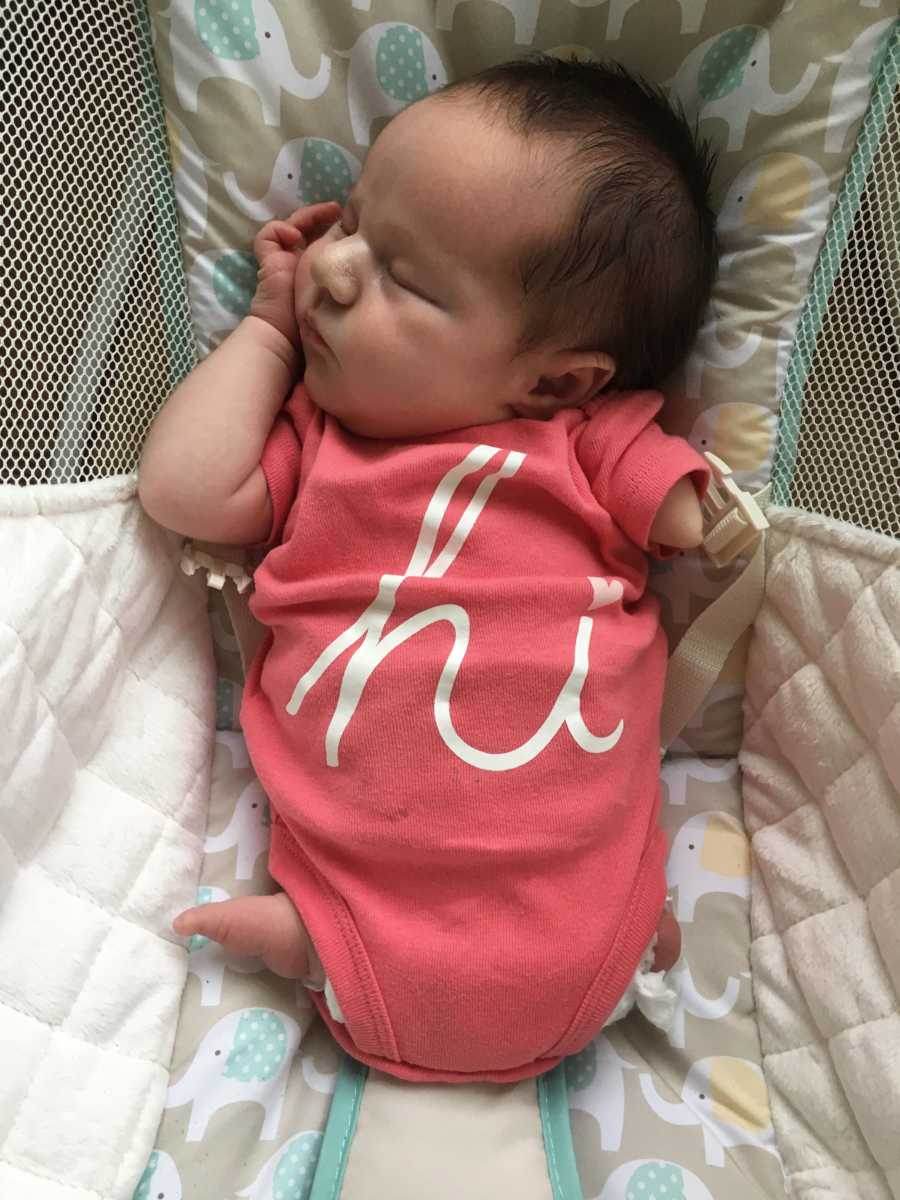 How would we find clothes that fit her? I've been a quilter for years but have had to learn how to use a serger sewing machine so I can alter her clothing. (Still haven't figured out a solution for the snow suit and rain suit yet though.)
She is stubborn like both of her parents and has a strong will and a powerful sense of determination, skills that will serve her well later in her life.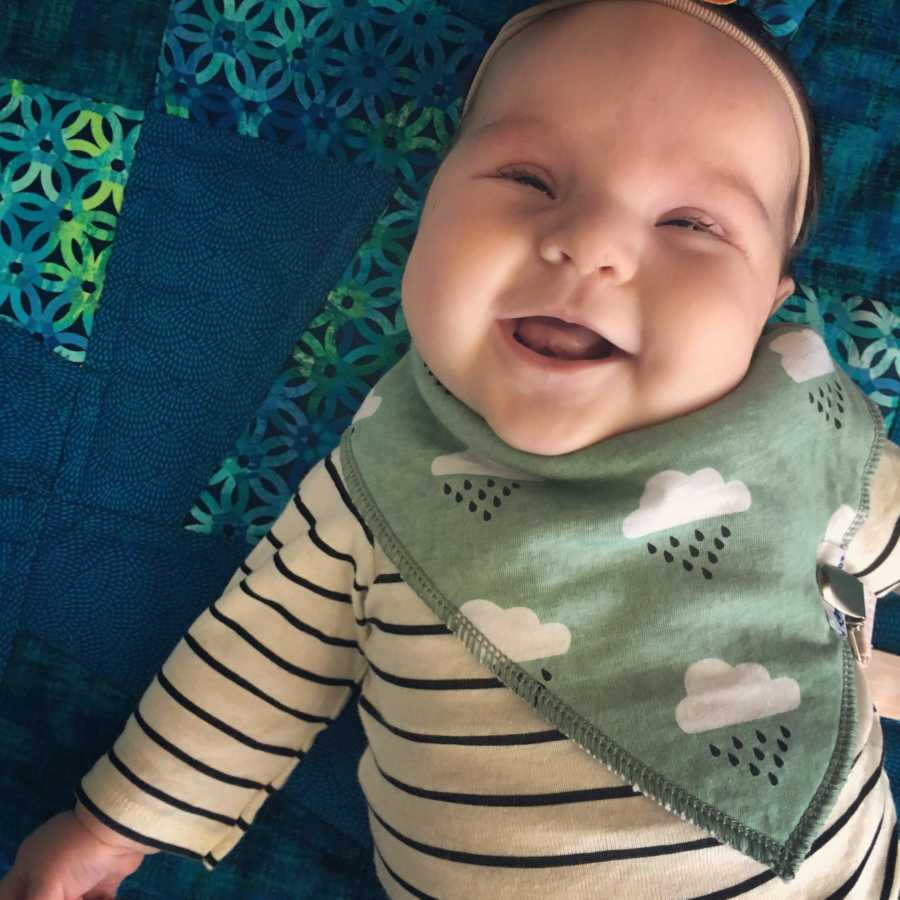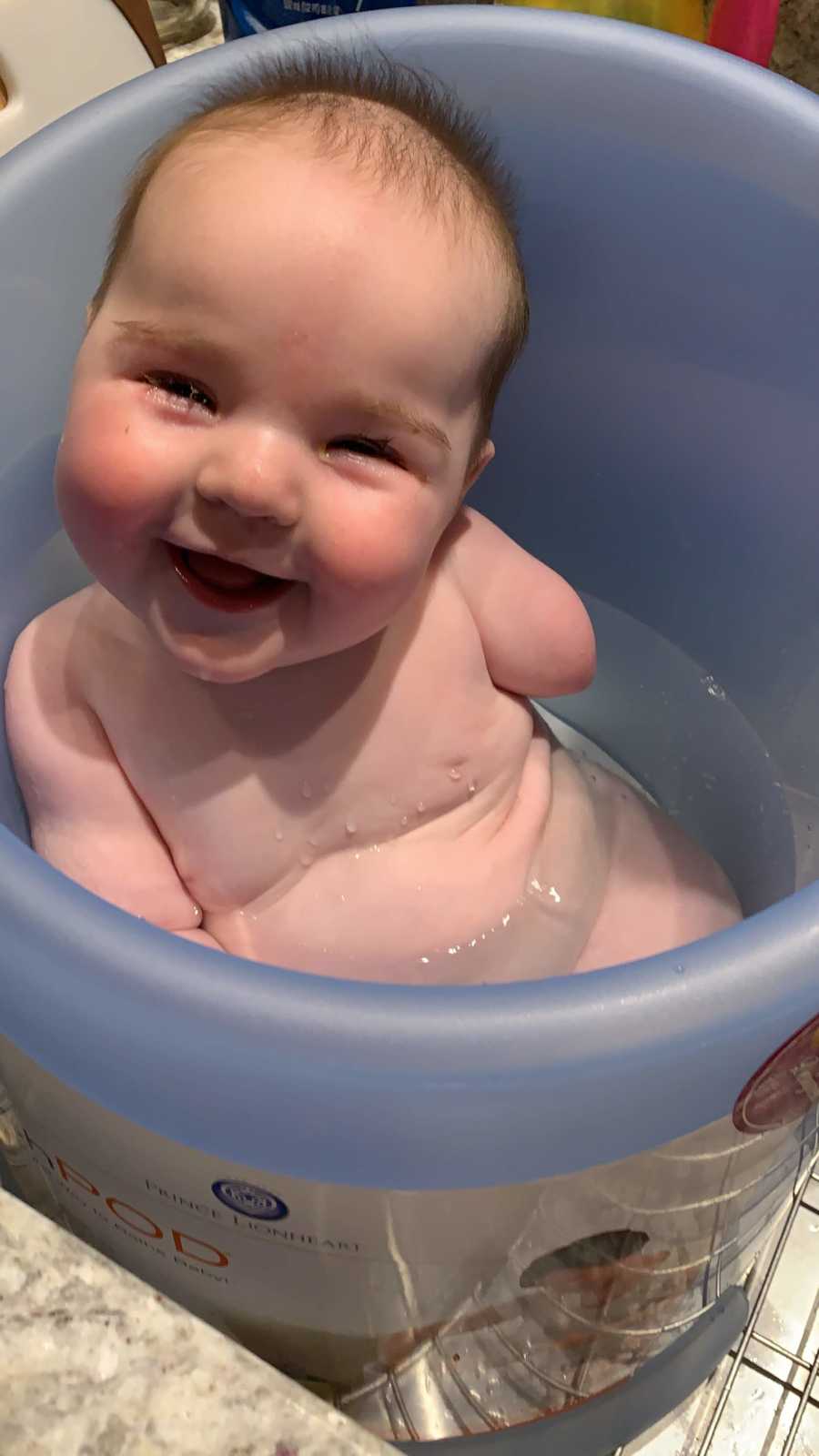 But perhaps the most profound challenge we've had to face was our own perception of ability and capability. I worried that she wouldn't live a full and meaningful life before she was born and on most days I don't anymore. But some days are still harder than others. Footy pajamas hit me right in the emotional gut for the first 6 months. I'd see the empty fabric hanging from her pelvis and think 'that's what she'd look like with legs…' People would ask me what it's like raising a baby with no legs and I used to say, 'she's just like any other baby, but she doesn't have legs,' but I can't anymore because she isn't just like any other baby. She needs a little more help and support until she finds her own sense of balance and mobility. And even then, she'll still always need a little more from us.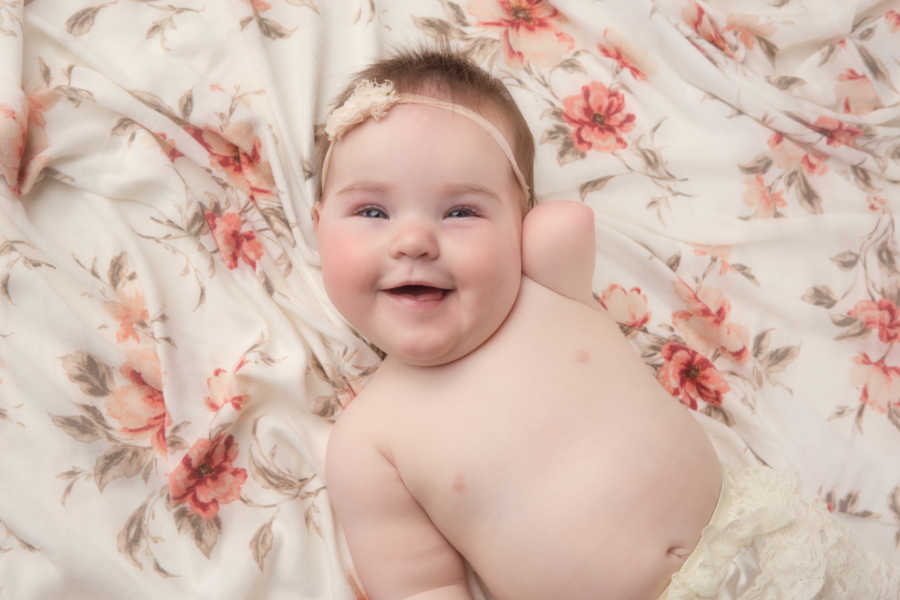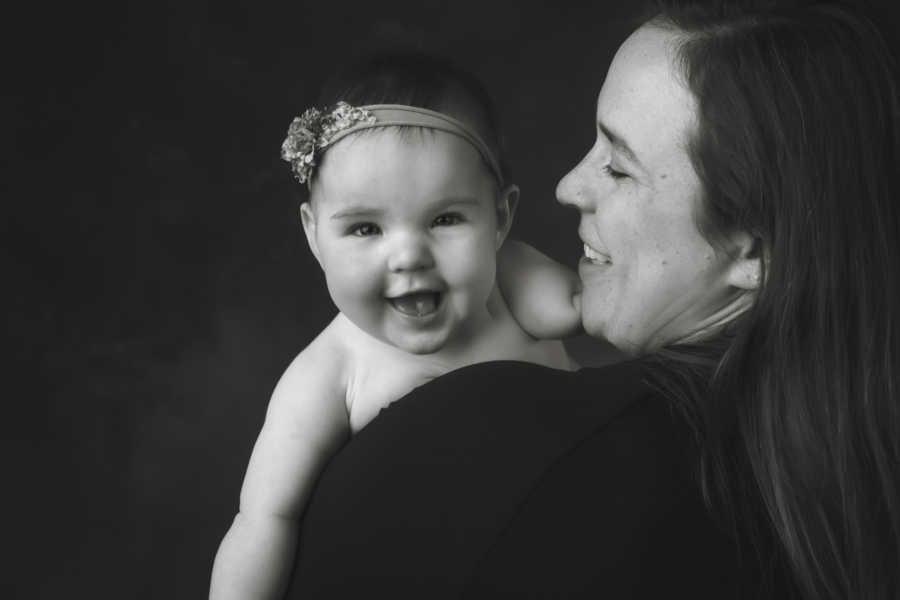 She has biweekly occupational therapy appointments and we have had to really start to plan for her financial future. One of the things we never accounted for is how expensive it is to live with a physical disability: wheelchairs and vans and ramps and how we'll manage the two-story house we just spent 6 years remodeling. 'How much do your taxes go up if you install a residential elevator?,' we wonder, 'Could we even afford it?' We've had to rethink our plans for our family. To this day we're still wrestling with the decisions of whether to have more children, something we've both wanted. I think everyone wonders if they'll love a second child as much as the first. But how do you move forward in life knowing that one of your children will always require more attention from you, that you'll always have to make decisions about where to go and what to do based on one child's needs? I don't know the answer to that one yet…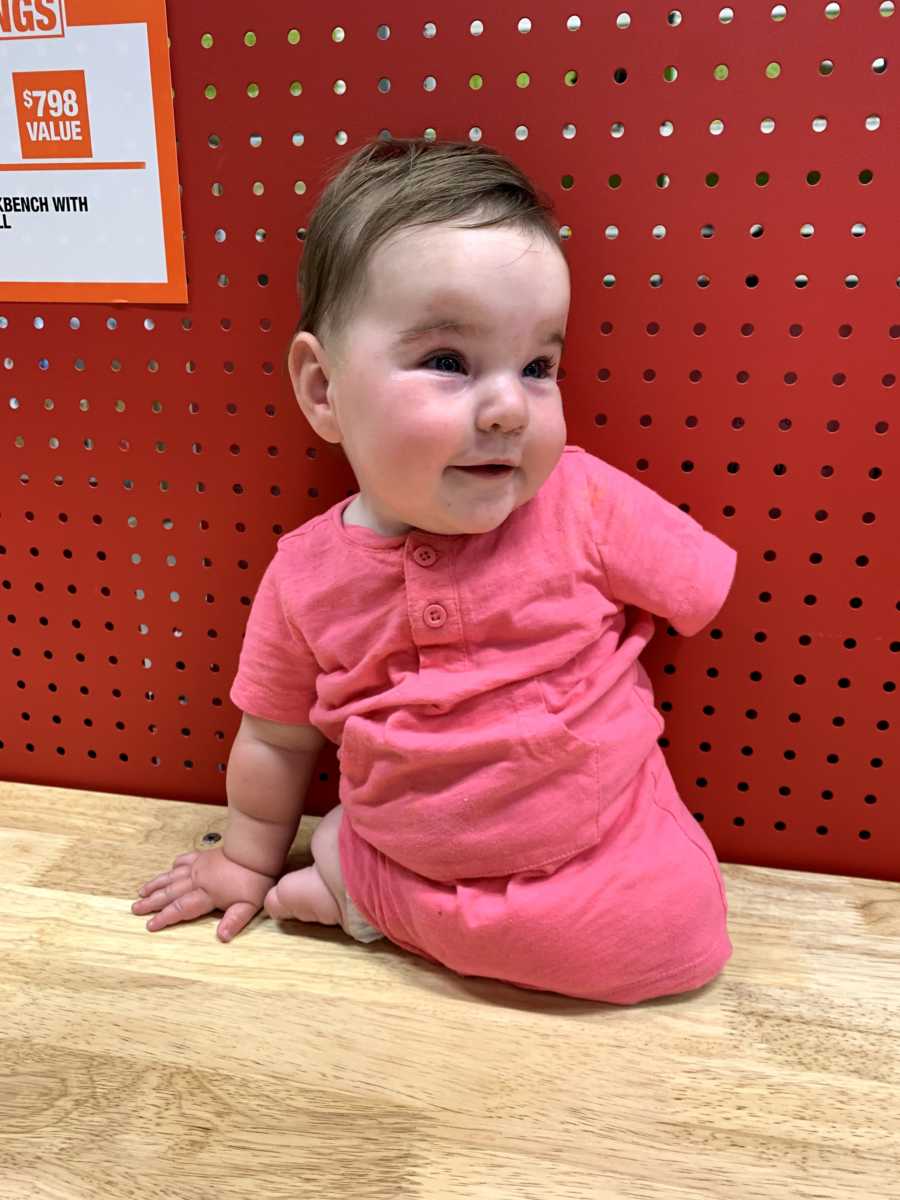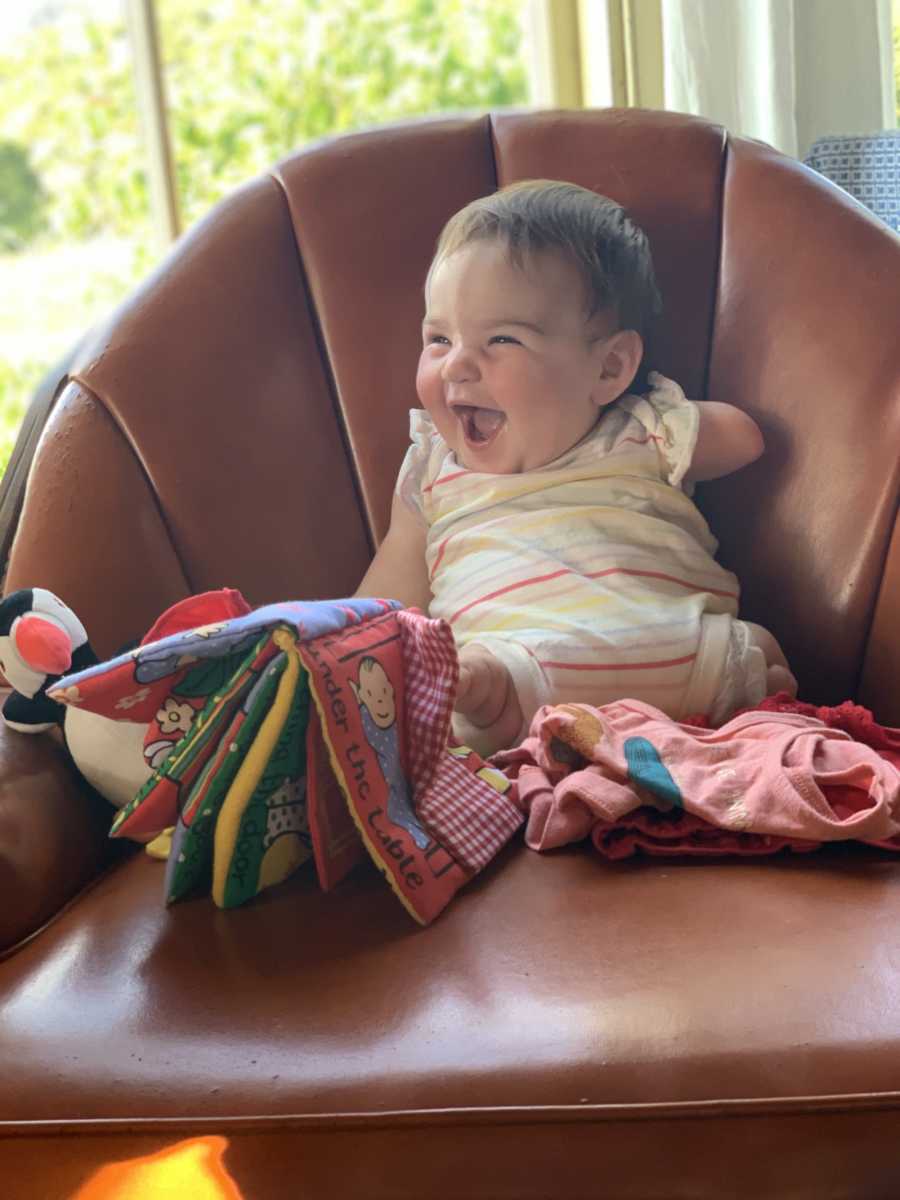 While she may only have one full limb, we don't expect that her stop her from pursing her dreams and living her best life. Sometimes I'm still afraid of what is to come but I know now that we have her in our lives for a reason and that we are in hers for a reason and I can't wait to find out what it is. She is surrounded by love and support and together we will all find a way to help her do anything she sets her mind to.
This is only my story. It's not yours. But I say to the person reading this and thinking, 'I'm alone, no one understands,' know that you aren't, even though it feels that way right now. This life we're living may be different than what we expected, but it doesn't make it any less wonderful."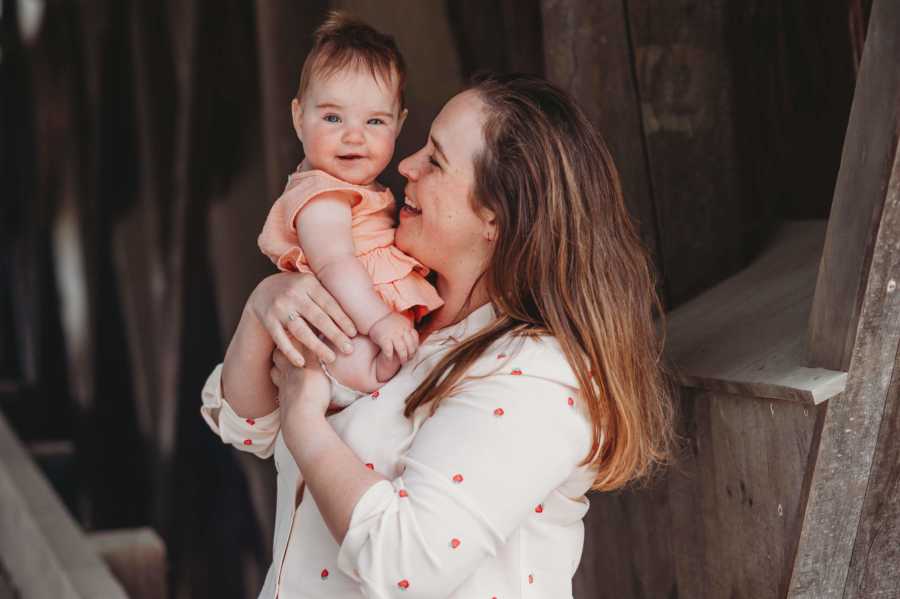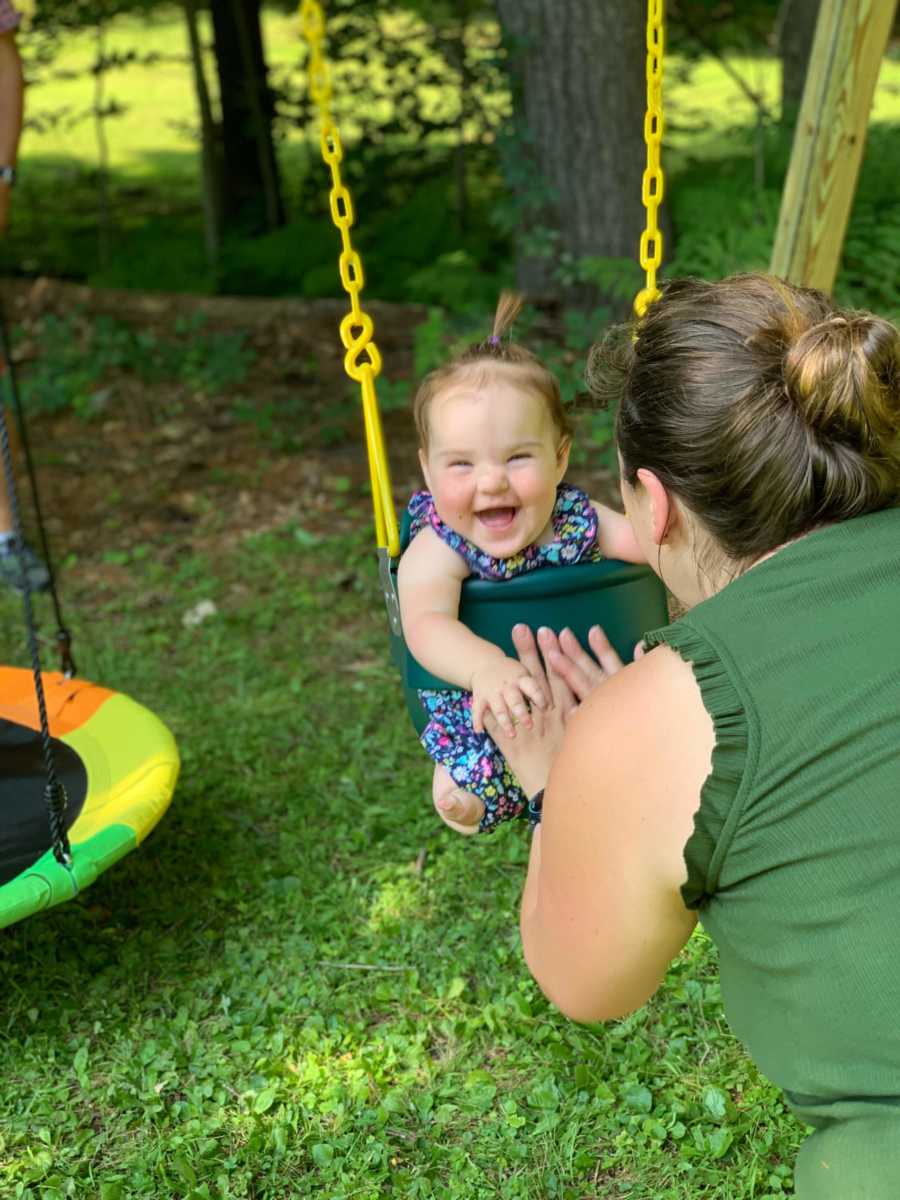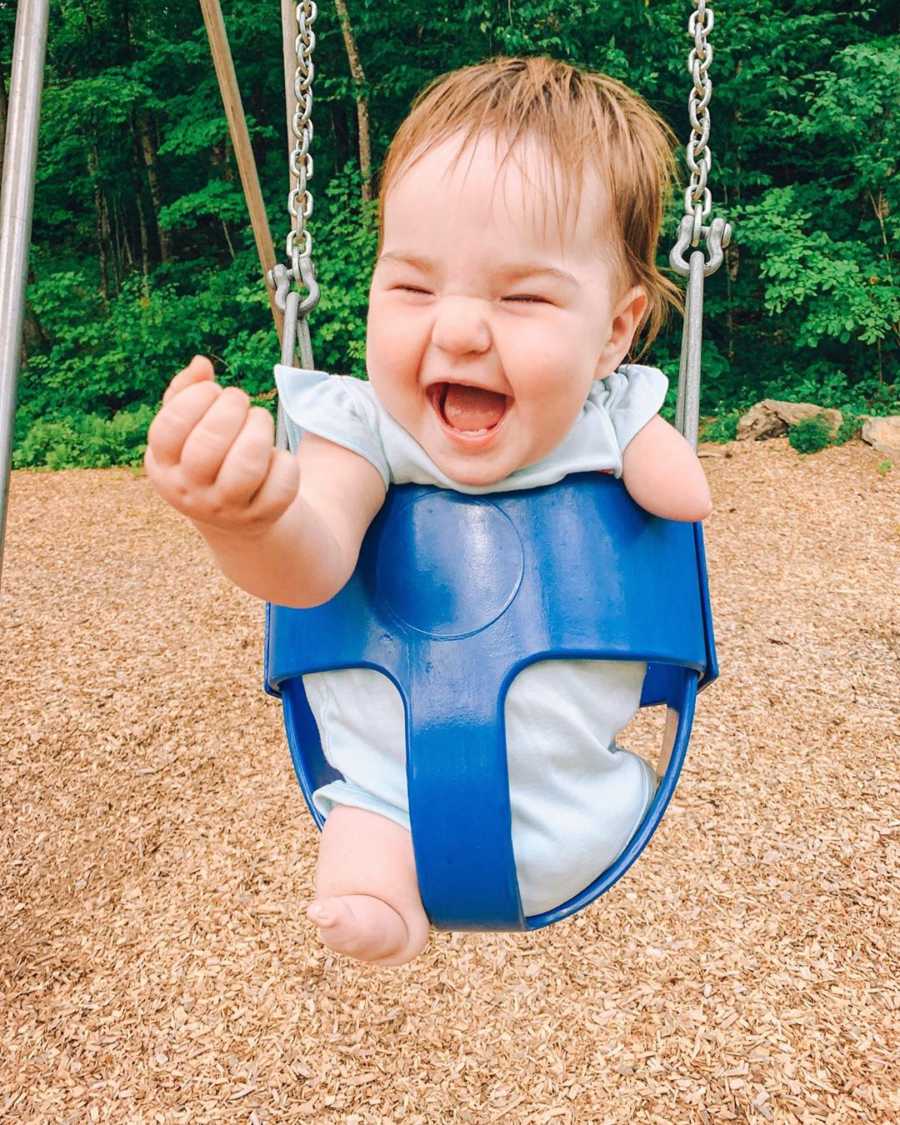 This story was submitted to Love What Matters by Jennifer Fullerton of Piermont, New Hampshire. You can follow her journey on Instagram here and here. Do you have a similar experience? We'd like to hear your important journey. Submit your own story here, and be sure to subscribe to our free email newsletter for our best stories.
Read more inspiring stories of children with limb difference:
'What? No hands?' My Dad was minutes away from picking my husband up. The Universe chose me to be Ivy's mom.': Mother learns of daughter's limb difference, refuses terminating pregnancy because 'she was ours to love, protect'
'I looked down at my wedding ring, and my heart broke. Where would she wear a wedding ring?': Mother learns of child's limb difference diagnosis, looks at her as 'my perfect daughter'
Provide beauty and strength for others. SHARE this story on Facebook with your friends and family.