"My husband, Willie, and I are both from small towns. We've now been married 7.5 years! Back in January 2011 he was deployed to Afghanistan and ended up sending me a message through Facebook. We had mutual friends but didn't know each other. We started messaging daily, phone calls, texts and FaceTime. We had gotten pretty serious before ever meeting. April rolled around and he received the Army Aviation Crew Chief of the Year award and the Army sent him to Nashville from Afghanistan to accept this award. I flew out from Washington to meet him and watch him receive his award.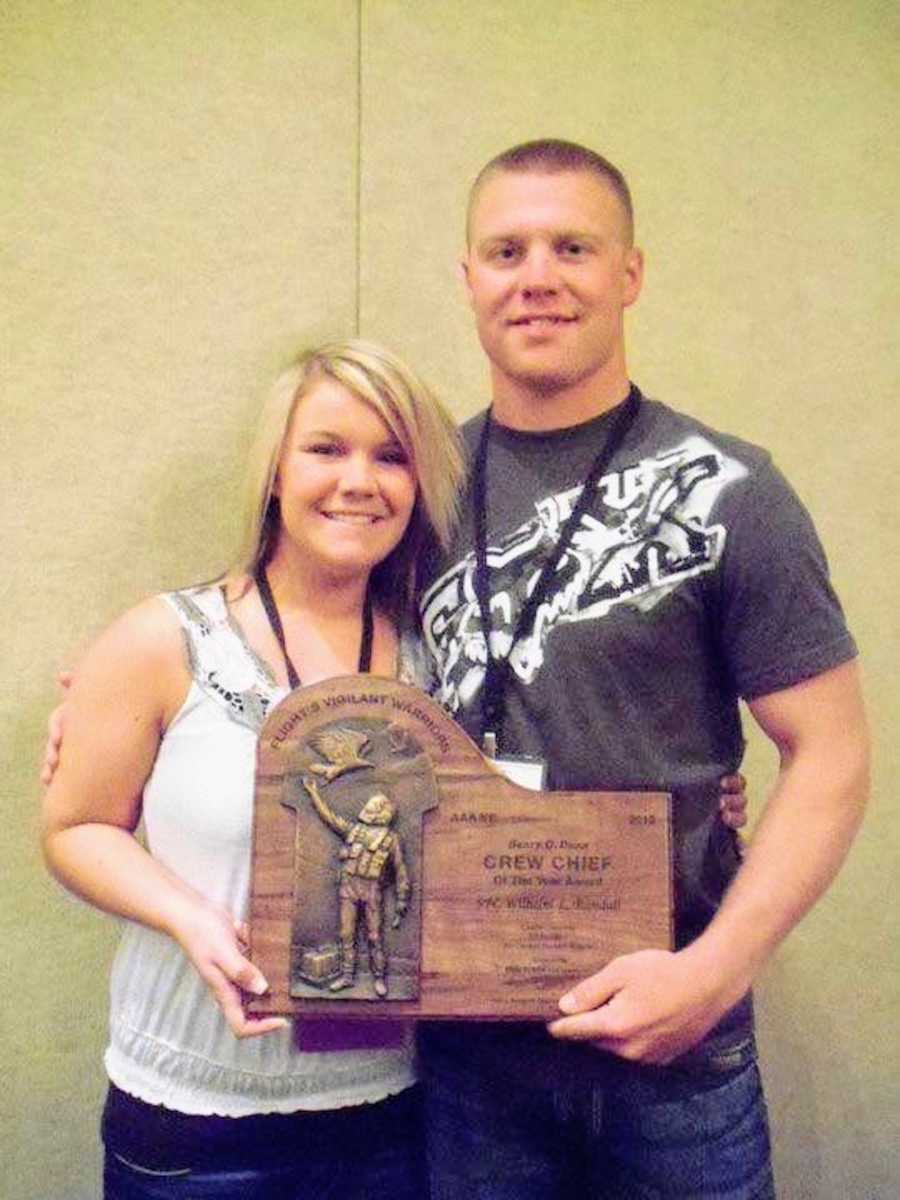 We spent 5 days together in Nashville. He proposed to me during those days and he went back to Afghanistan to finish his tour and I came back to Washington. His tour was up in July, so I quit my job and flew to Texas for his homecoming. We got married the same day, which made it day #6 we ever physically spent together, and we've been so happy ever since!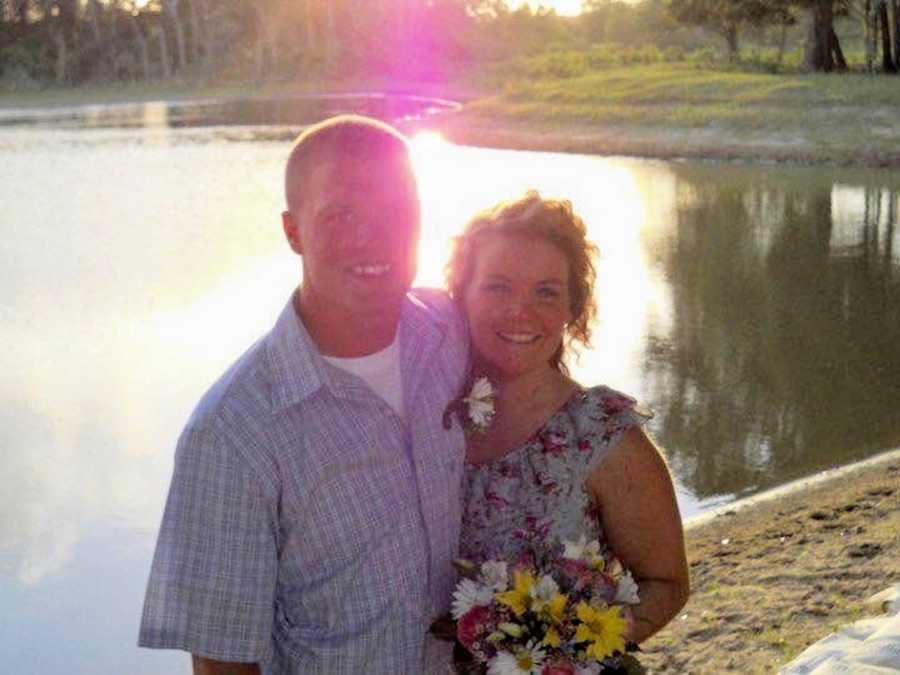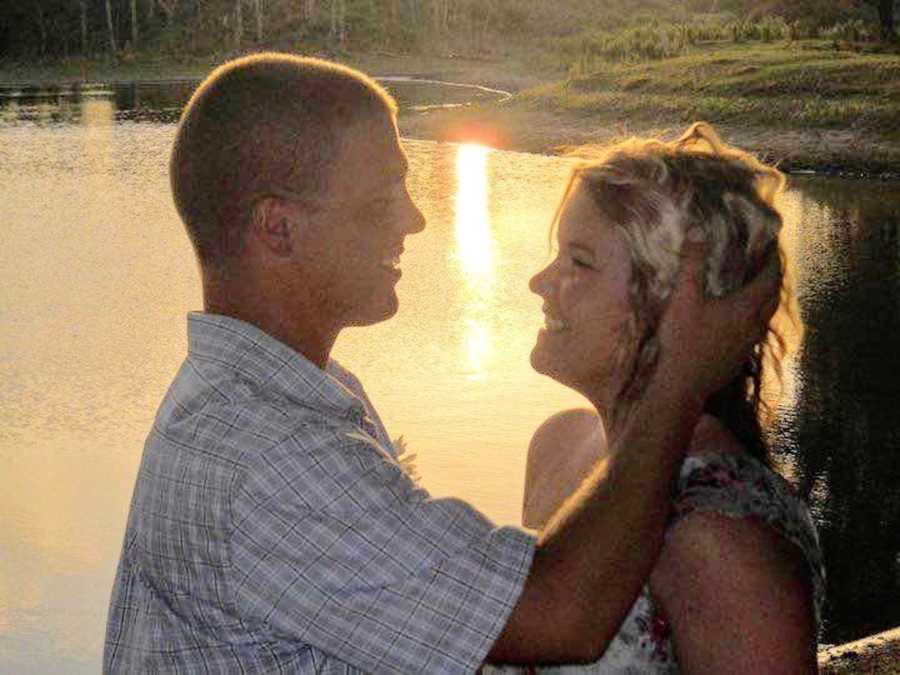 We got pregnant with our first child a few months before he deployed the second time, and luckily, he made it home for the birth. But he had to return back to Afghanistan for 6 more months.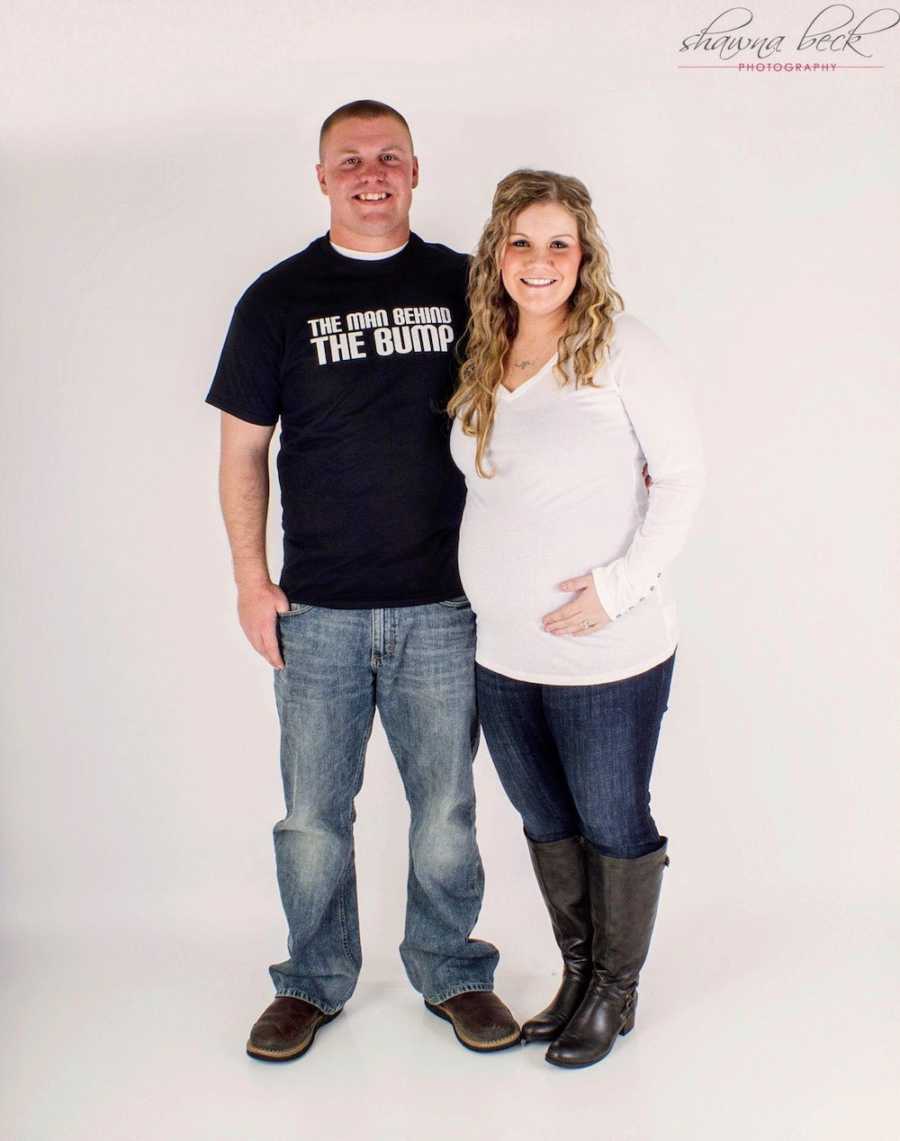 Our second child came 21 months later when we were stationed in Germany, and our third a few short years later while we were stationed in California.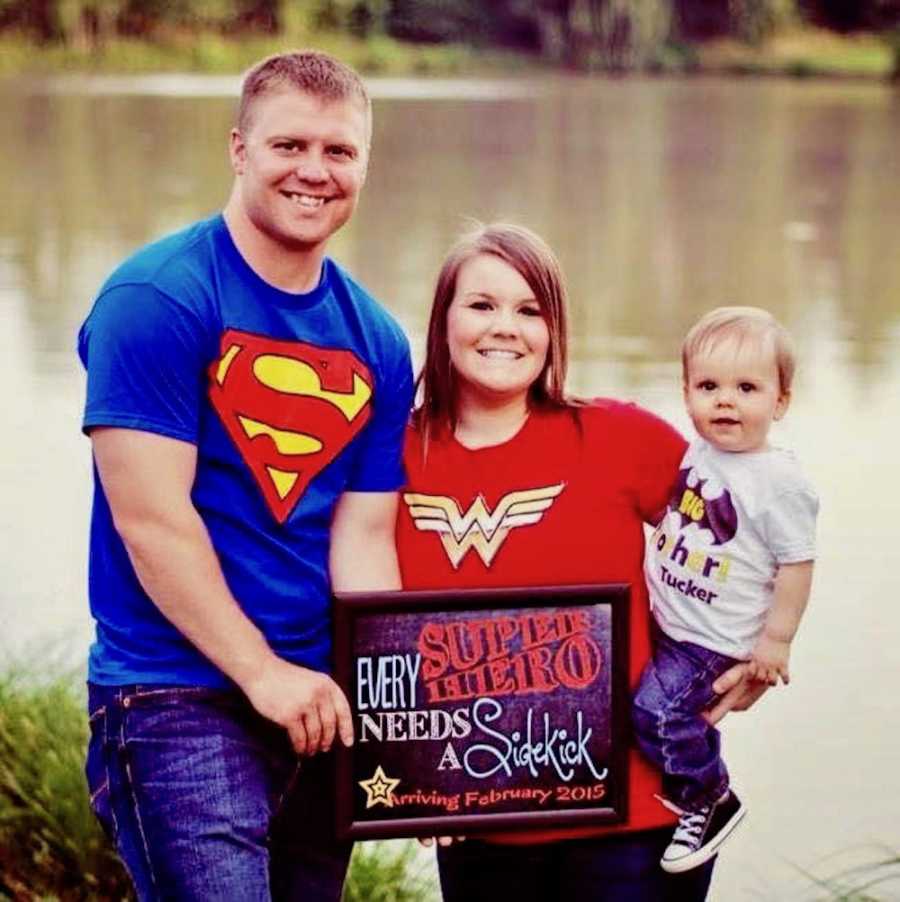 Our life has been so busy with moves, new duty stations and places, so after we had Eleanor, I brought up the vasectomy. Our hearts were full of love and we both knew all we needed in life were our 3 beautiful, healthy kids.
I instantly knew we had to have a party. I've always loved celebrating – from the big things all the way down to the small ones. I love decorations, fun cakes, and personalized themes. I buy personalized shirts for everything… Birthdays, pregnancy announcements, homecomings… I'll go all out. When we decided a vasectomy was the best decision for our family, the wheels in my head also started spinning. I visited our local bakery to design a cake (luckily the baker had a great sense of humor) and went online to design shirts.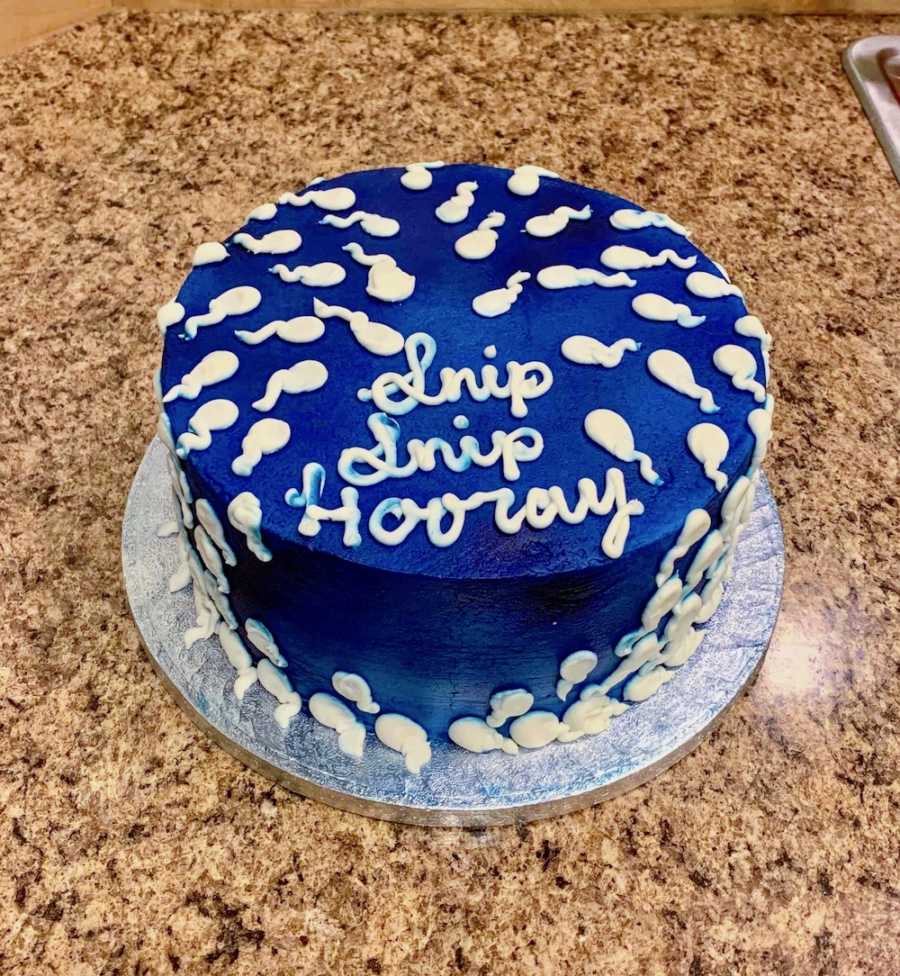 The day before the big snip was Valentine's Day. I thought it was the perfect day to give the kids their shirts with their boxes of chocolates! The look on my husband's face was priceless when he went to read them lol. The kids were also excited since their names were on the back of each shirt (otherwise they're oblivious and didn't ask questions!).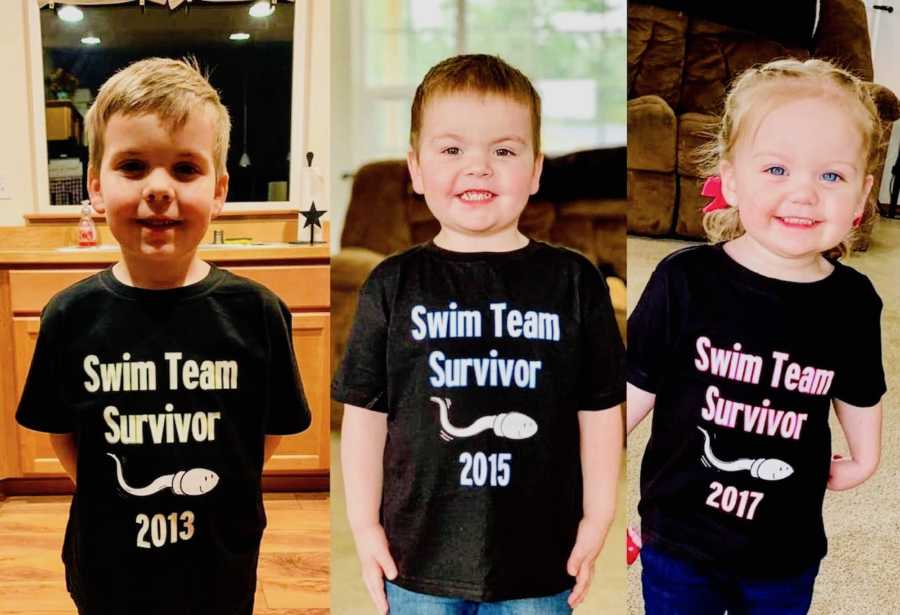 I think that's all my husband thought I had planned, but little did he know lol. The day of the appointment, I met him at the doctor and surprised him with his shirt. He started cracking up laughing and the doctor and staff definitely got a kick out of it! I was surprised I was able to stay in the room and watch everything go down!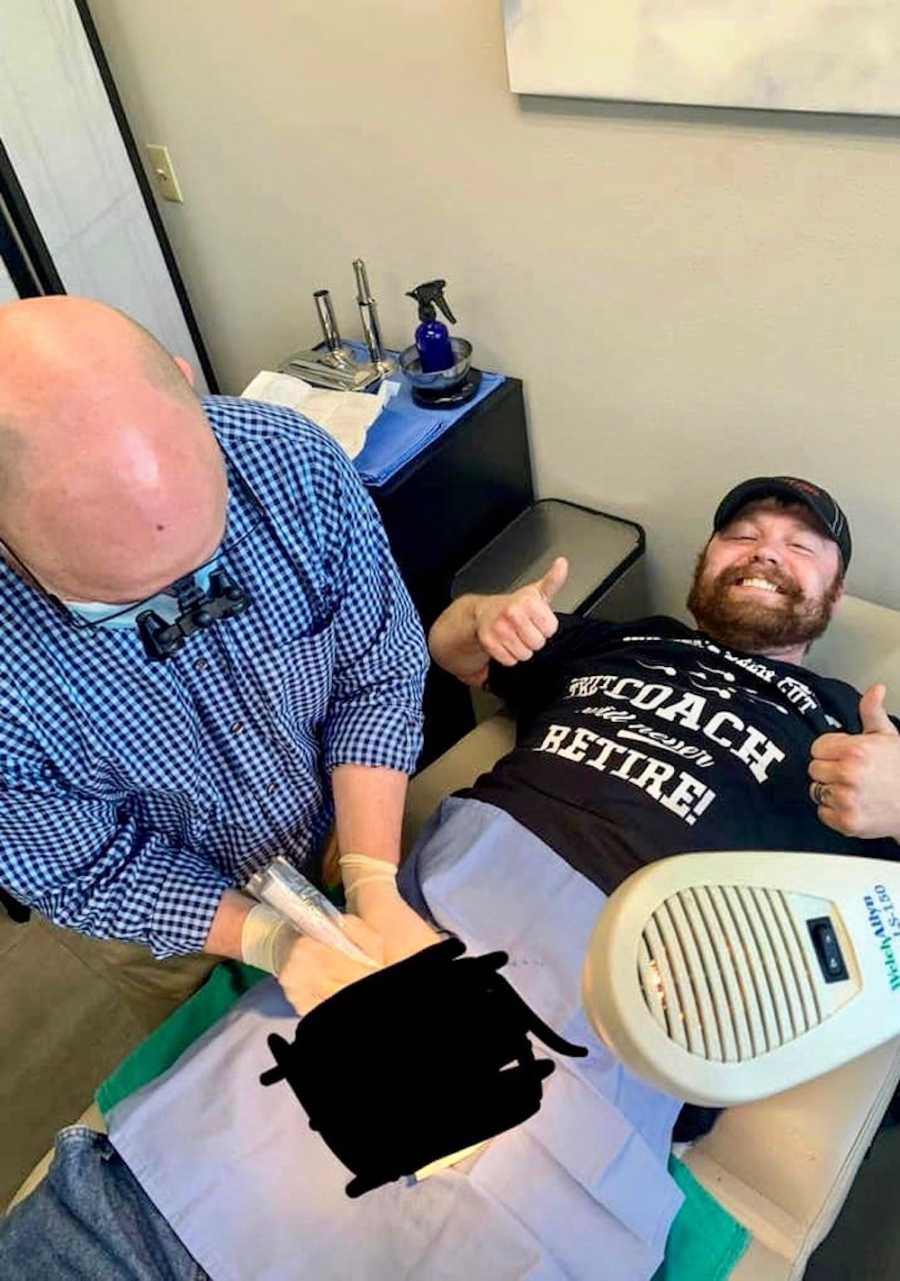 The doctor even let me perform the final snip! We arrived back home a few hours later where I had the cake on the counter. The kids were beyond excited to have him receive it. He did love it, but he wanted to lay down a little more lol. So, the kids celebrated in bed with him while he relaxed!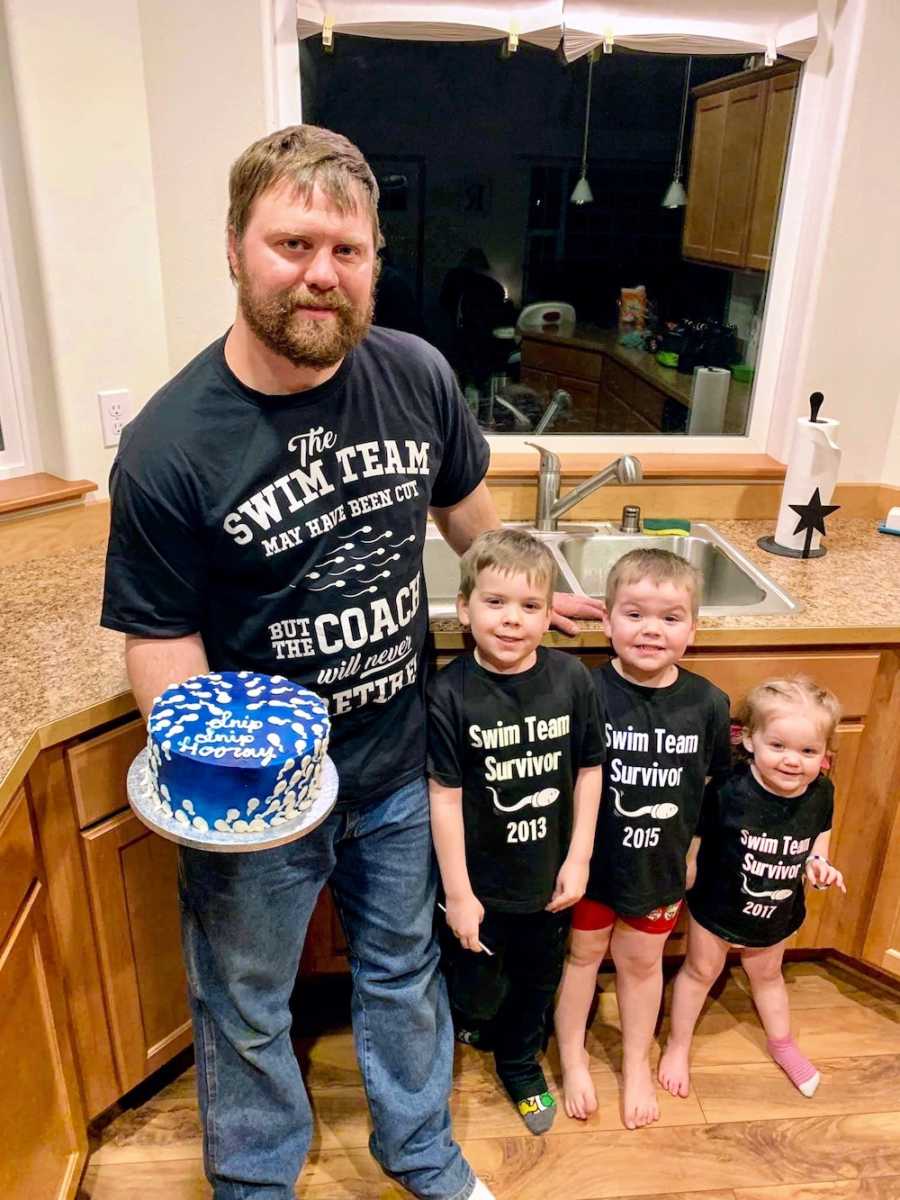 In all seriousness, this is us. Our kids are more loved than anything else and we couldn't be happier with the completion of our family and making things permanent. Also, it's okay to talk about the benefits of a vasectomy and normalize human anatomy."
This story was submitted to Love What Matters by Leah Randall, 29, of Rochester, Washington. Submit your own story here, and subscribe to our free newsletter for our best stories.
SHARE this story to give other parents a good laugh!