"'There is not a day that goes by I don't pray for you and thank God for you and being exactly what Elias needed. I was capable of giving him a good life, but you're able to give him his BEST life, and though it's going to be forever bittersweet, I'll never stop being thankful. Thank you for being an answered prayer in my life.'
The words every adoptive parent wants to hear from a birth mother. The words they pray they will hear when the expensive, long emotional process begins. Every adoption story is different. Every story has ups and downs, trials and tribulations. Trust the process and keep the faith. This is what we told ourselves every day during our 2-year journey to get to where we are now. It will all be worth it. God will set us down the right path. This could not have been truer.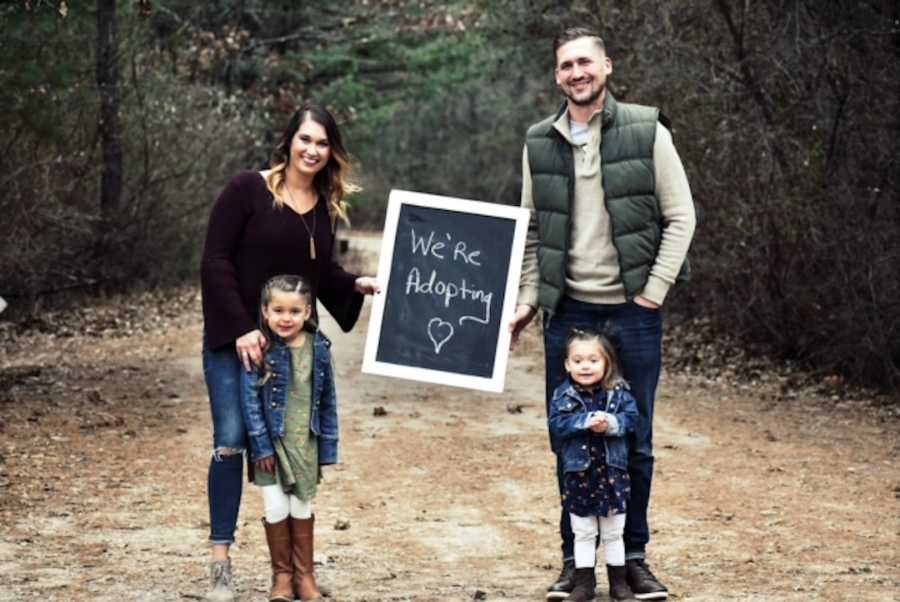 Adoption is a part of who we are. Our family is no stranger to the process after gaining five siblings through adoption. Although the process has changed in the last decade, we felt we understood it. Brittany was heavily involved in the adoption of two brothers and two sisters before she left home to attend college and eventually marry. When Brittany and I married, we always knew if we were blessed with the opportunity to look at adoption, we would want to pursue it. In 2019, we felt the time was right. Brittany's youngest sister had tragically passed away a few years earlier, and we felt as though she was guiding us toward the decision of adoption. We discussed it, and even though we were not sure how we could handle it financially, we decided to take the leap.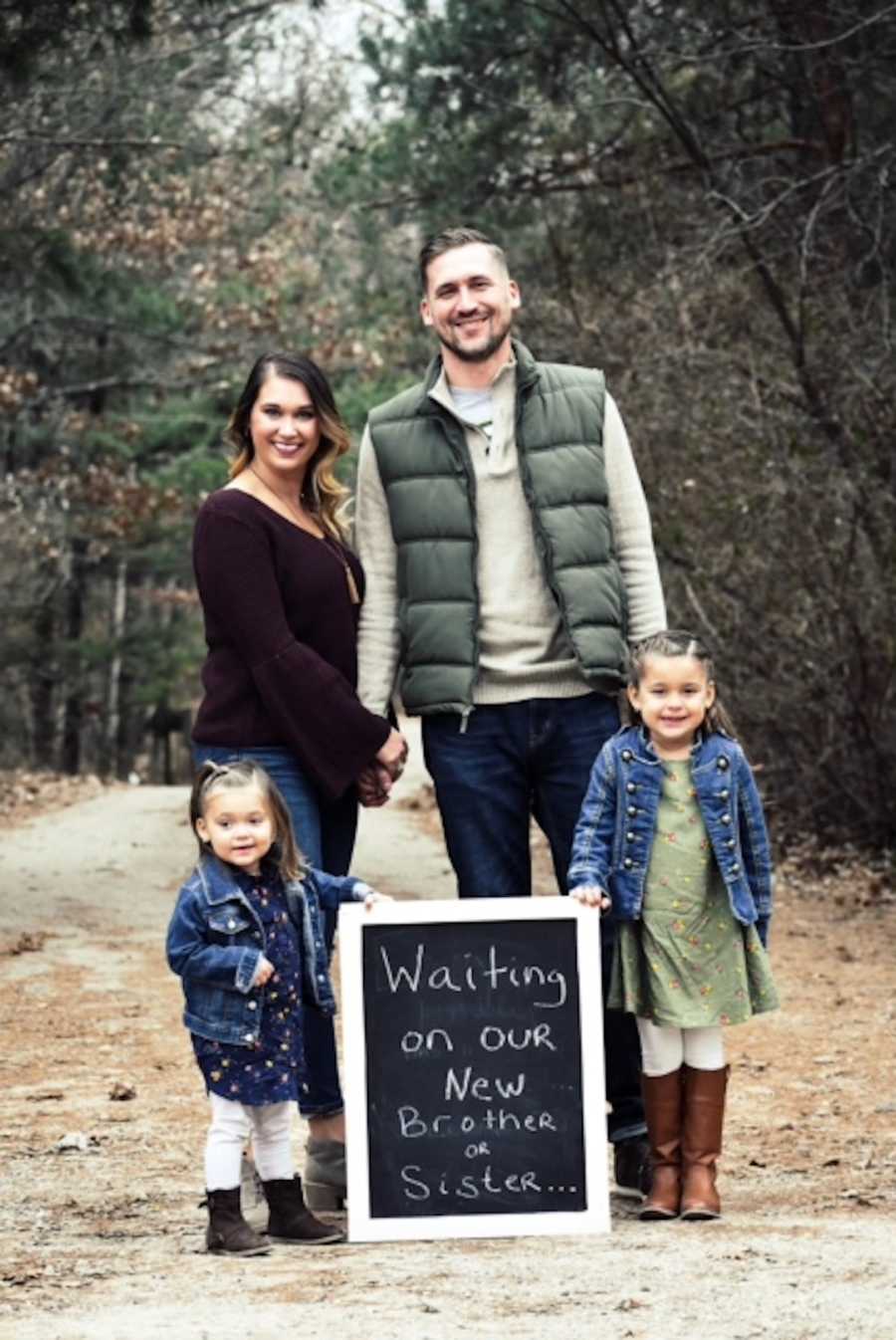 It took a while for us to find the perfect agency. We were under a strict budget and wanted to find a genuine agency. We researched many different places and chose an agency that could meet our budget and also seemed genuine to work with. We went active right away with them, and not even 4 weeks later, we got our first phone call we were matched with a birth mother. It was the most exciting, scary, overwhelming moment you could imagine. But 2 weeks later, the birth mother pulled out and we now had our first of many failed matches to come.
Over the next one and a half years, we were matched 11 more times, each one coming to an end without an adoption. We created 12 relationships, developed feelings of excitement and dread. After experiencing the first few failed matches, it is difficult not to start to question your process. Is this ever going to work? What journey is God taking us on here?! Every failed adoption/match creates grief, and this grief weighed heavily on our hearts. We had gotten to a point where we on verge of walking away. Taking a break. We talked many times about looking for a different agency. We had committed so much money to our current agency that moving on seemed impossible. It would mean the journey would be over.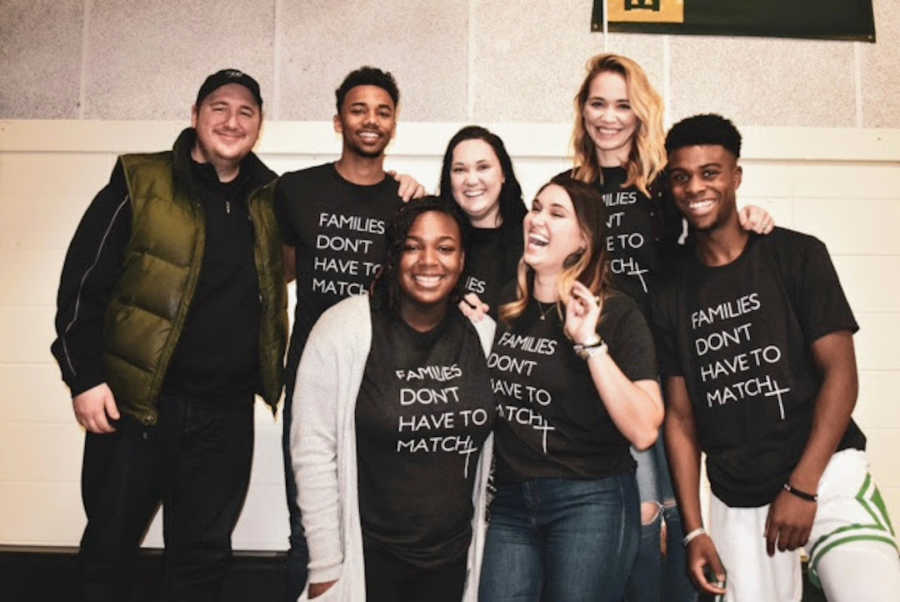 We took a deep breath and prayed about our situation. Brittany felt God telling her to not give up and to keep pushing forward, even it meant finding another agency. After starting another search, we fell upon another agency with a situation that called us. The birth mother had a 2-year-old son she was looking to place. We looked over the details and discussed it. Although we were a bit hesitant, we decided to apply (thinking we likely would not be chosen anyway). After the application deadline, we did not hear anything, so we assumed she had decided on another family. We had moved on, looking for another situation that called to us.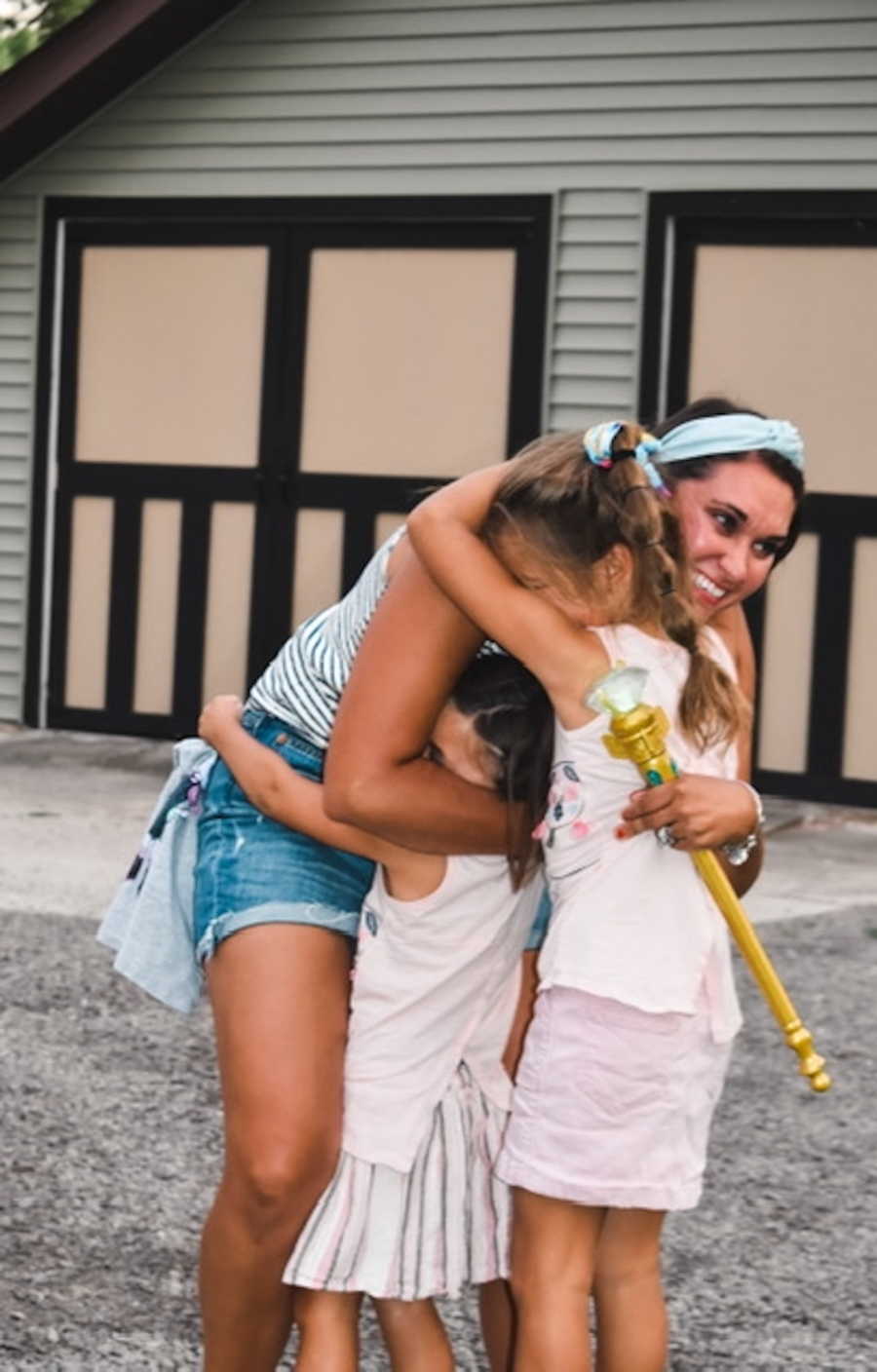 After 6 weeks, we received a call from the agency letting us know we had been chosen! Needless to say, we were shocked, nervous, and excited. The social worker told us over the phone the birth mother wanted to speak with us. We took down her number and said we would call her. Anyone who has been through this process knows speaking to a birth mother over the phone for the first time is a difficult and awkward conversation to have. How do you talk to someone who is deciding whether or not to give you their child? What do you say? How do you say it?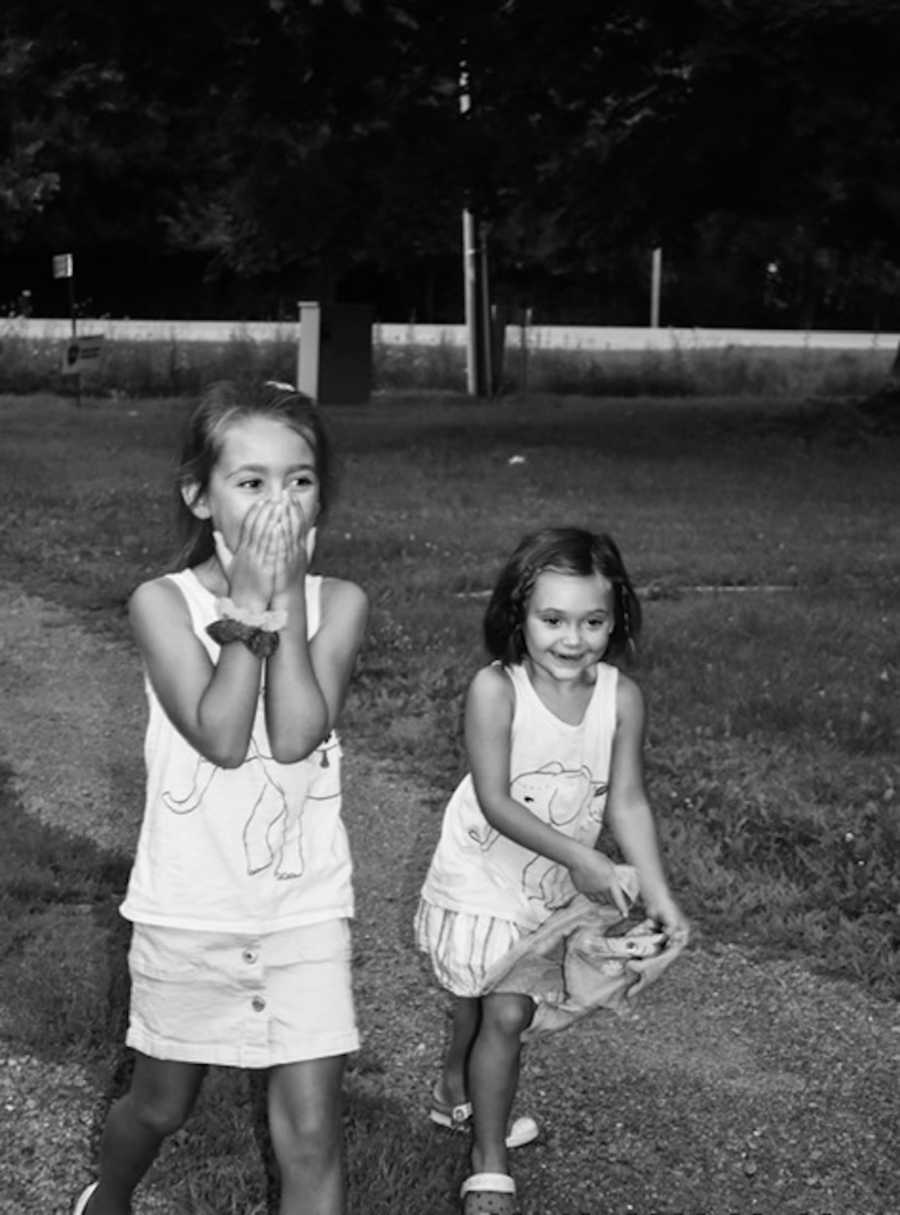 We had read many testimonials of people describing their conversations with birth mothers that lead to adoptions. Almost all will say there was an instant connection, and the conversation was effortless. We had not felt that with the previous birthmothers until THIS conversation. She put us at ease (even though it should have been the other way around). She said so many great things about her instant connection with our portfolio and how she felt this was right for her son. 'You, Brittany, were always his mommy. I was just taking care of him for the past 2 years until I found his forever family, and I found his family.' When we heard this, we knew. After we hung up, we took a minute to collect ourselves before we sat down to make a plan.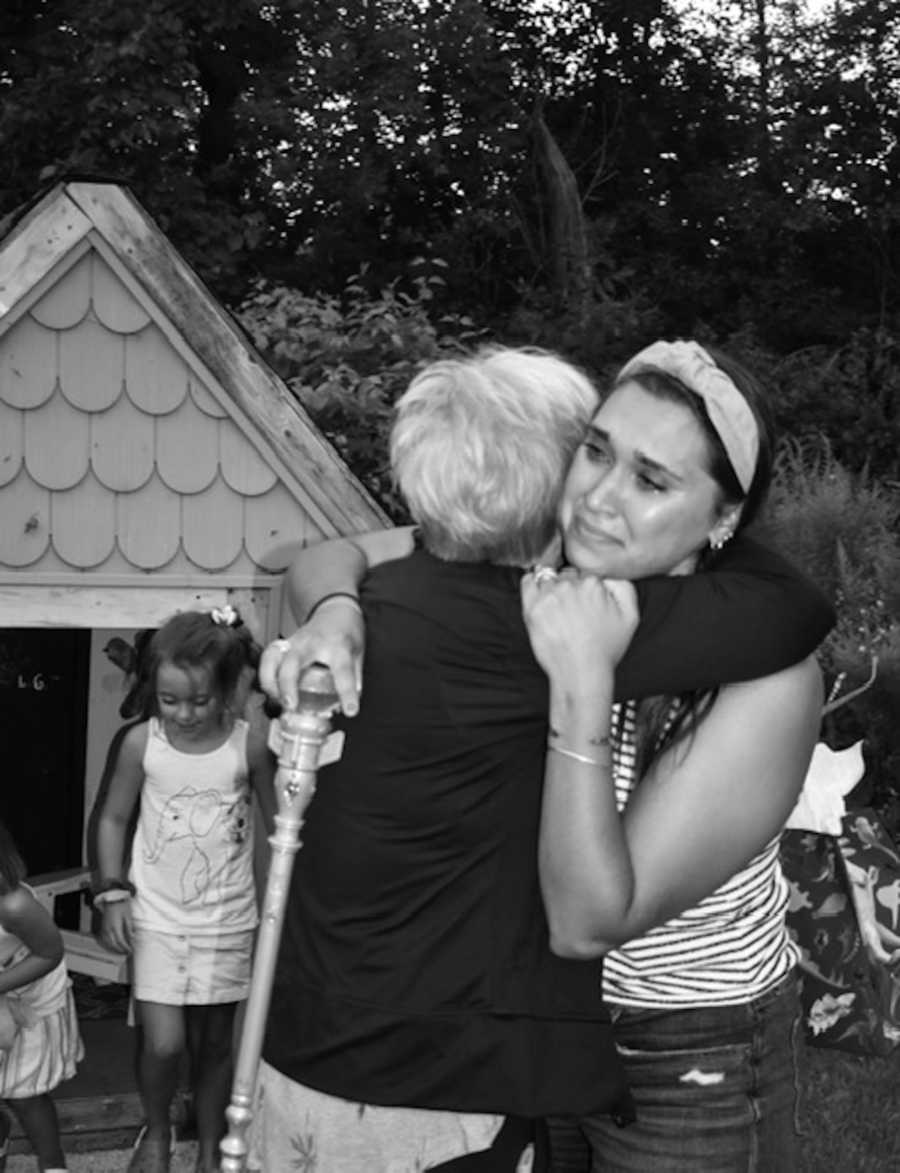 The agency was hoping we could be down to pick him up the following week! After 2 years of waiting, this was coming together so quickly. Our heads were spinning. We needed to get the funds together to pay for this, book hotels, sign paperwork, prepare our daughters (4 and 6 years old), and prepare ourselves for another toddler. We are blessed with quite possibly the best family and friends on the face of this earth. Everyone stepped up to help us. Extra money, clothes, rewards for hotels, the list goes on. Without them, we could not have gotten ourselves ready to leave to meet our son in one week. When we look back on this, it is nothing short of amazing!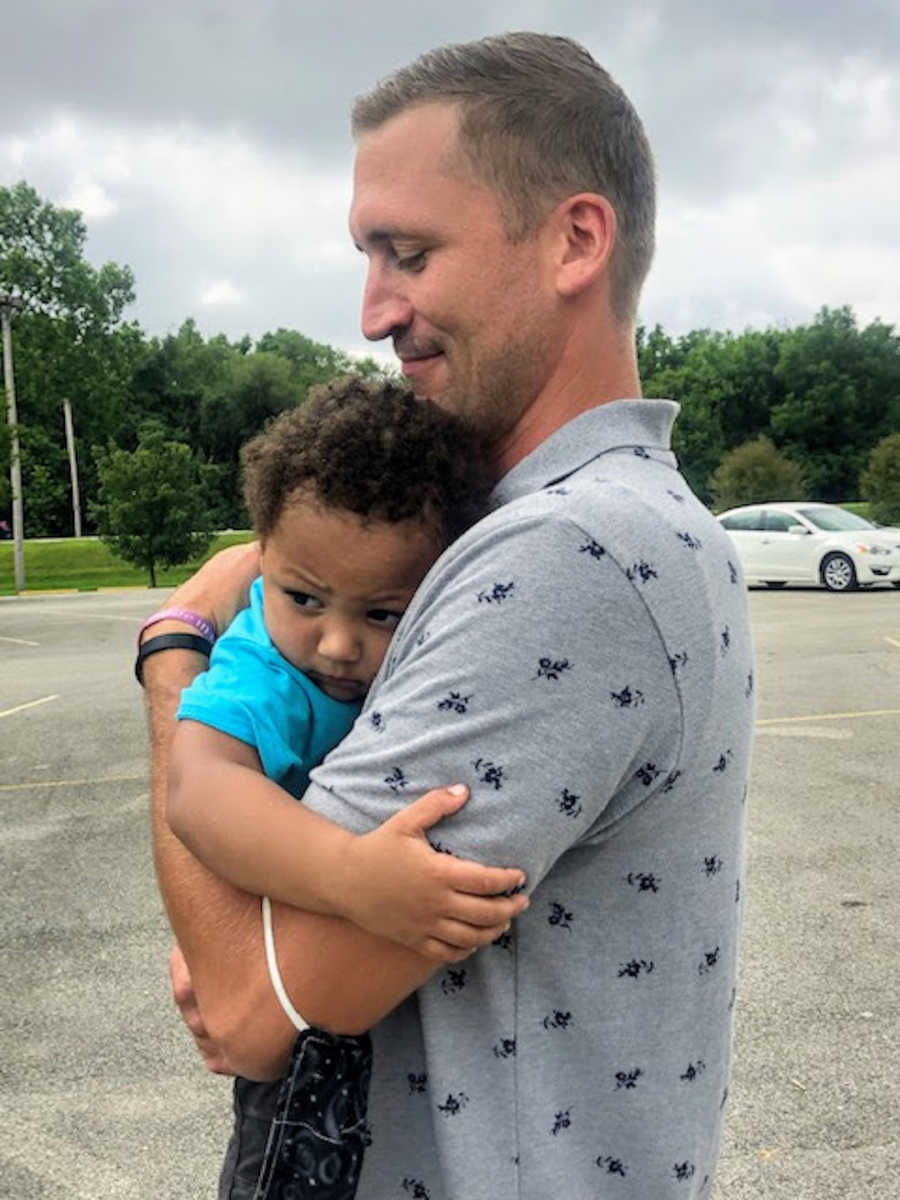 We hopped in our car and drove 6 hours the night before our meeting with the agency and birth mother. It was the longest car ride of our lives. Can we do this? Will she change her mind? What will he be like? Will this work? We settled into our hotel and tried to get some sleep. We had decided to meet at a park, and we were there early the next morning. After meeting with the agency, we waited nervously, watching every car that pulled in wondering if it was her with our son. When she pulled up and got out of the car with him, it was a moment we cannot describe in writing. Brittany and the birth mother fell into each other's arms and began to cry as if they were old friends who hadn't seen each other for a decade. The moment was surreal.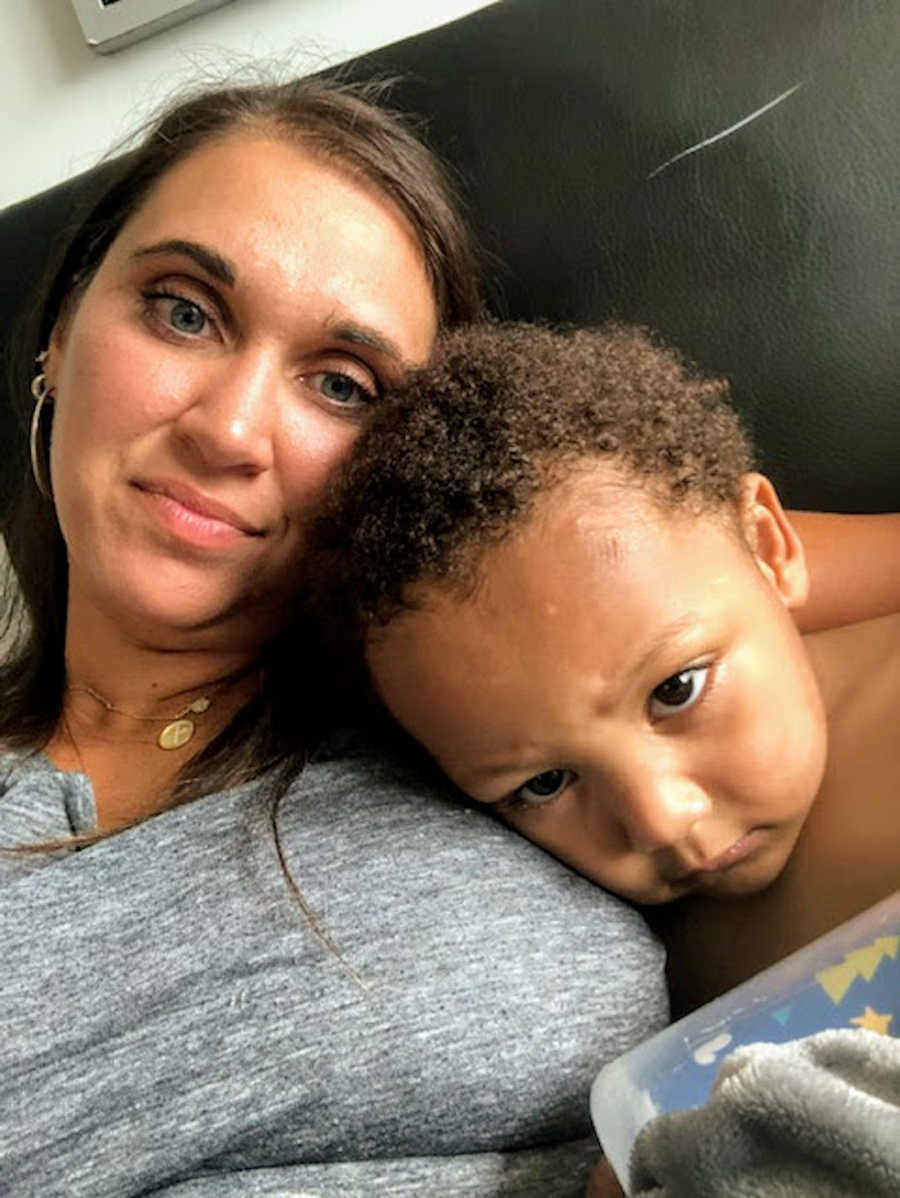 We gathered ourselves and spent some time talking and getting to know each other. After a few hours, she slipped into her car, and just like that, it was over. He remained with us, and we began the process of getting to know him and molding him into our family. The strength and courage it took for her to do this is something we cannot fathom. We spent the next week staying in our hotel, waiting for clearance to leave the state and head home. We were able to spend this time learning about our new son and trying to adjust to our new normal with him in our life. The excitement to bring him to his new home and meet his siblings made it difficult to get through the week. Once we finally got clearance, we headed home to start our life together.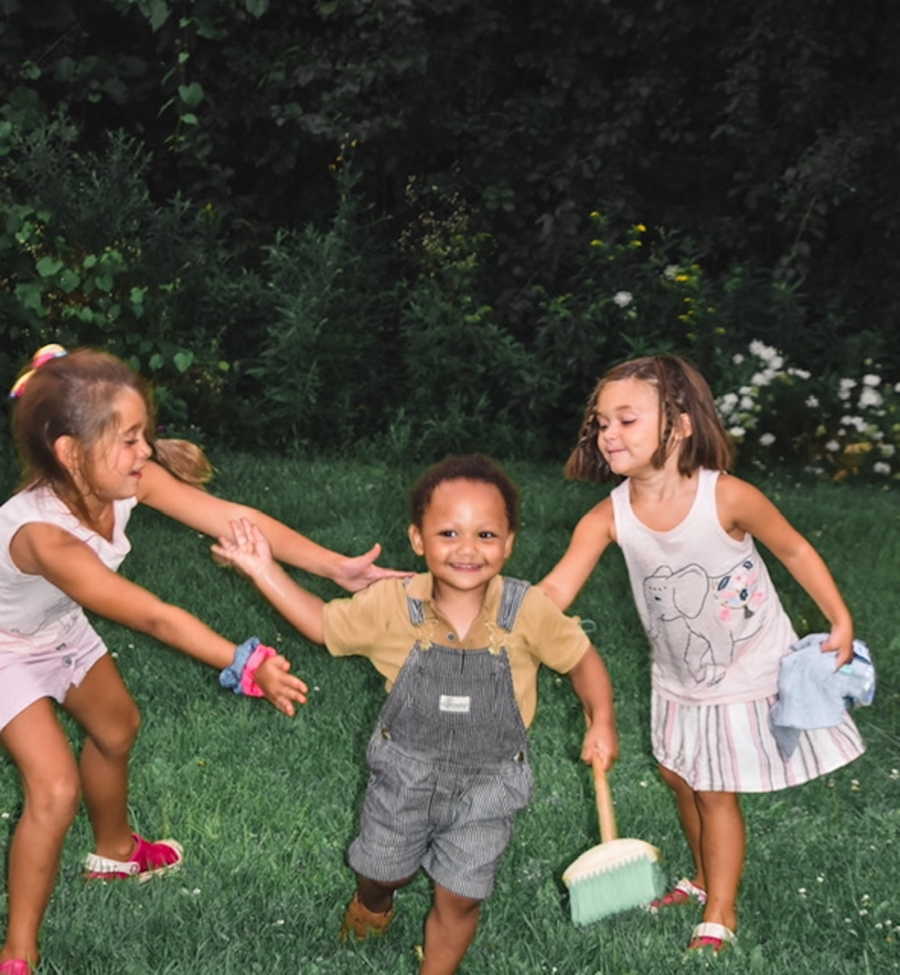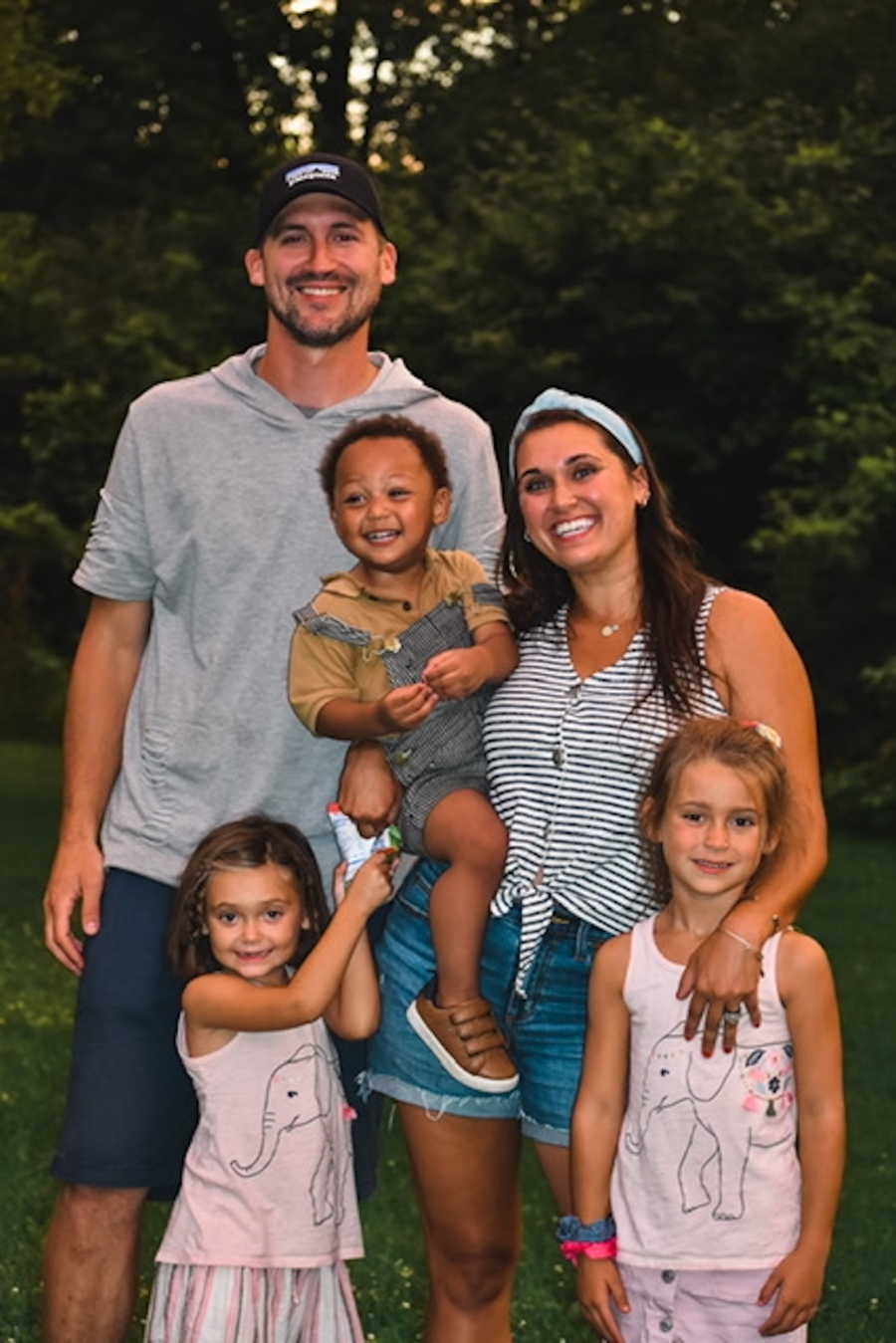 Our girls were beyond excited to meet him and have a brother to play with. Getting home was very overwhelming at first. We planned to have immediate family over that very night to introduce him to everyone and celebrate. I was concerned it was going to be overwhelming for him, but he did such an amazing job interacting and getting to know everyone. This was just another reason to feel this was meant to be.
6 months have passed with plenty of challenging days mixed in with many great ones. The constant denominator has been our love for him and our presence. As parents, we take an oath to support, love, and guide our children through thick and thin. Even though he does not have our genes, we have accepted this responsibility the second his birth mother gave it to us.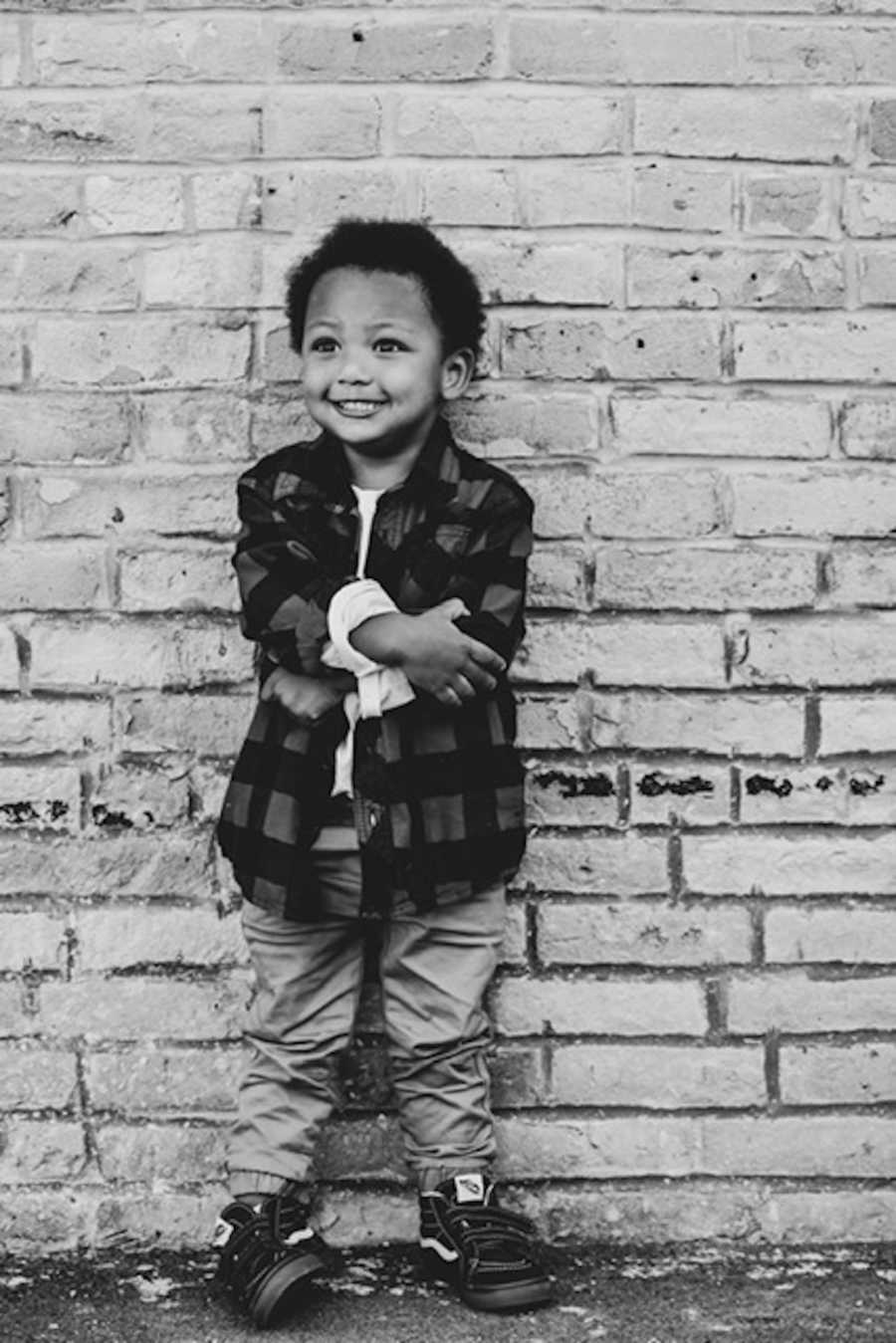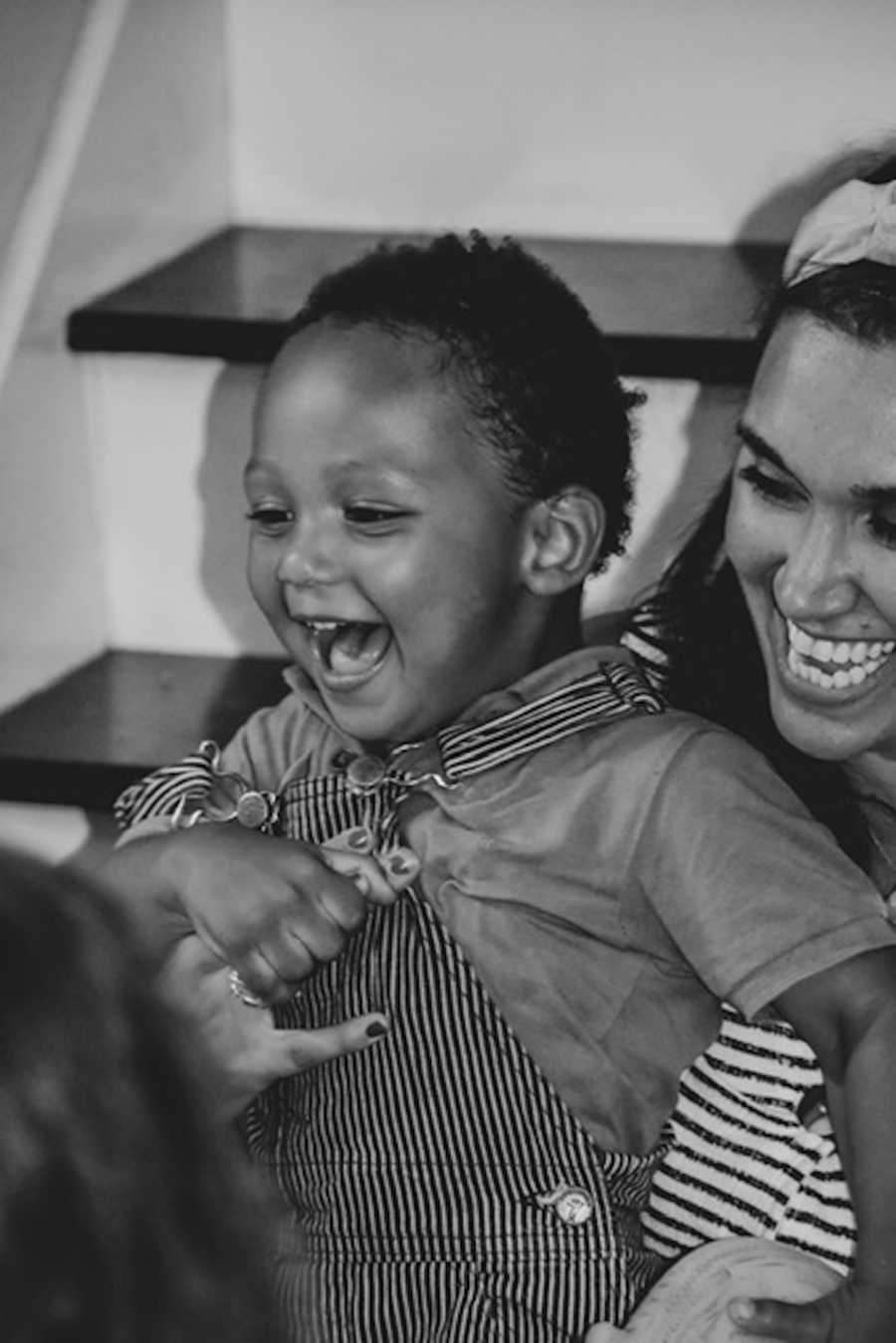 We have maintained the most amazing relationship with his birth mother. We communicate with her weekly and she continues to be incredibly supportive, despite the grief and loss she must feel. She is truly one of the most amazing people we have ever met. We honestly are in awe of her. When we might be having a tough day or struggling with the kids (as parents do), we will get a text that says, 'I'm so proud and so thankful he has you… seeing you guys together is just the sweetest thing. You look meant for each other. I love you. Thank you for being everything he needed.' There will come a point in time when we must sit him down and discuss his history with him. We don't fear that day. We welcome it."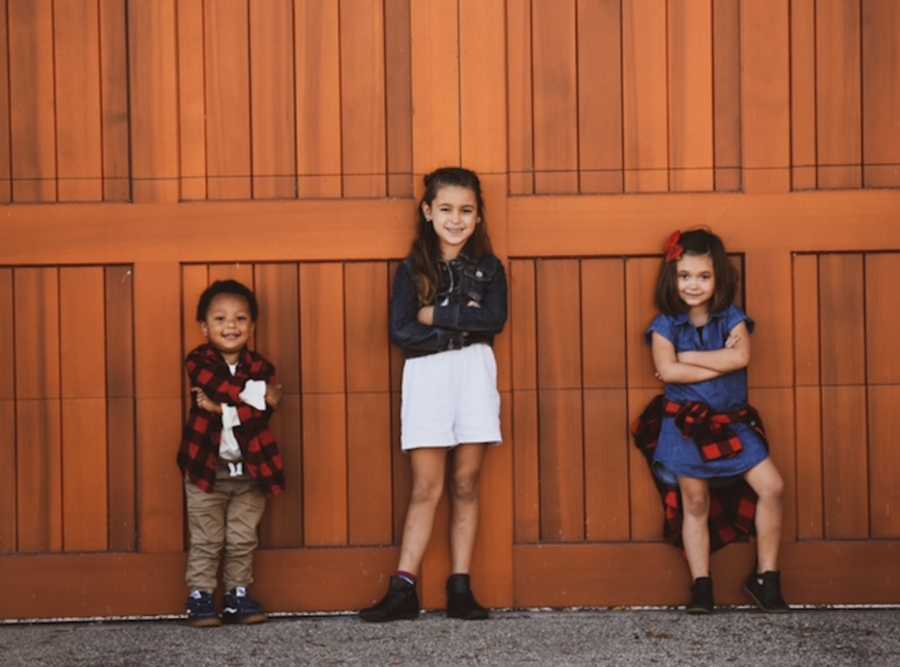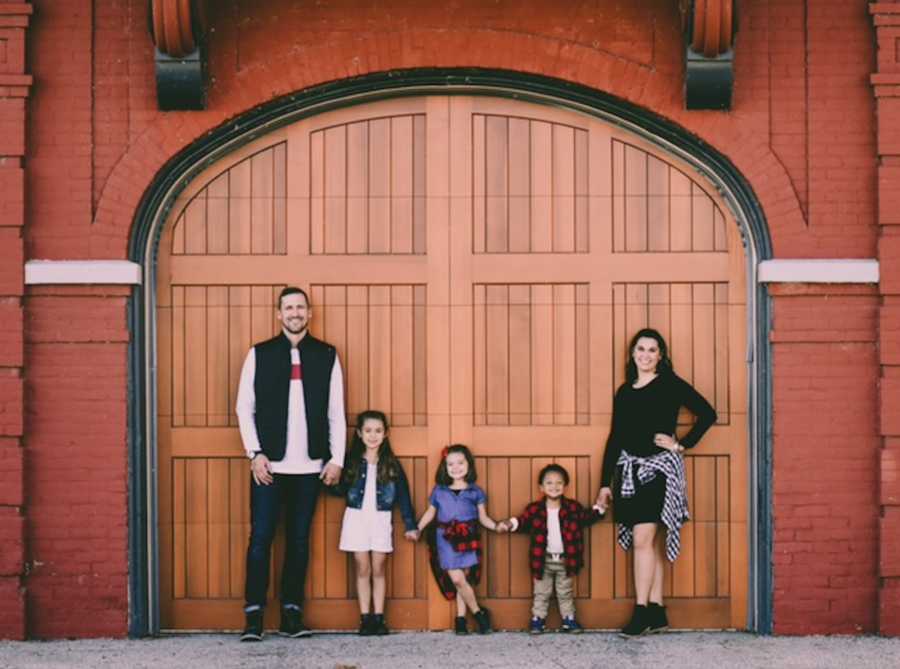 This story was submitted to Love What Matters by Brittany, Adam, Murphy, Lowella, and Elias of Wisconsin. You can follow their journey on Instagram here and here. Submit your own story here, and be sure to subscribe to our free email newsletter for our best stories, and YouTube for our best videos.
Read more inspiring adoption stories:
'Why do my kids not want to talk to me?' My mom replied, 'You don't have anything to do with them, why would they?' 18-year-old adopted by uncle's best friend, the 'most selfless' man she knows
'It's really bad this time,' she whispered. 'My sister kicked me out. The cops are involved. I'm so scared.' Paralyzed husband and his wife adopt 19-year-old, only 6 years younger than them
'I've never had real parents before. I've waited my entire life to be treated the way y'all treat me.' Couple adopts 18-year-old who was 'abandoned by his birth mother with no name'
'Eli and his biological brother who went to another family have lived 45 minutes from each other for their entire lives, and have never met. Until now.'
Help us show compassion is contagious. SHARE this beautiful story on Facebook with your friends and family.