"You see those two little pink lines and feel your heartbeat quicken with love, excitement, and nervousness. I remember being so excited to be pregnant for a second time and watch our family grow. We already had one daughter who was a beautiful healthy 5-year-old, so this baby should be the same right?
What I didn't prepare myself for was to be told my sweet baby had a heart condition called CHD or Congenital Heart Defect. While they did his anatomy scan, they discovered his heart was on the right side of his chest, a single ventricle, and hetrotaxy. Thoughts of a nice smooth pregnancy went out the window. All of my care was transferred to high-risk doctors and cardiologists. The normal pregnancy visits were a thing of the past. My biggest fears were coming to life, being told my son has a 30% chance of surviving after birth.
Fast forward to 38 weeks pregnant, I headed to the doctors to do a stress test on the baby like I had done at least 20 times by now. Rogen's heart rate wasn't accelerating like they wanted it to. The nurse at the time told me she was going to chat with the doctor and she'd be right back. I sat there in fear watching the clock tick. Finally, the doctor walked in and told me, 'It's time to take him. We need you to head up to labor and delivery to start the induction process.'
I remember this rush of fear come over me. I was terrified. We were supposed to have another week to prepare for this. I called my husband, telling him he needed to come home right now because they were only giving me enough time to go home and arrange care for our daughter. I labored for 16 hours and when it was time to push, I had six doctors in the room ready to jump into action.
Rogen was born on December 22nd at exactly 11 a.m. He let out a cry while I got to touch my son for less than a minute. I watched the doctors take him into another room to be assessed and then he was taken to Seattle Children's Hospital.
I remember leaving the hospital 5 hours after giving birth and telling my husband we had to hurry to the Children's Hospital so I could see Rogen before they took him off surgery at just a few hours old. Due to Covid, only one of us was allowed to see our newborn son. I walked through that empty hospital in anticipation. I just kept telling myself, 'Only a few more steps and I'll be there.'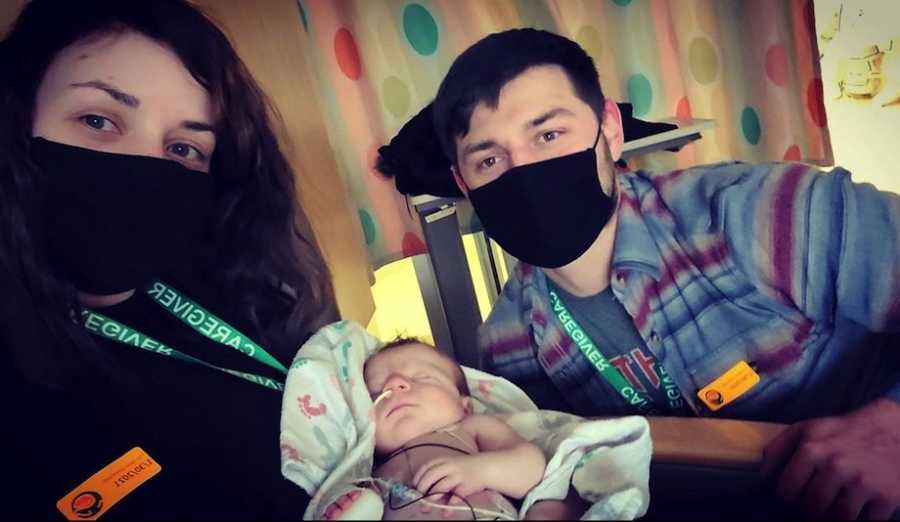 I finally made it to his room in the CICU and saw my newborn son hooked up to all these things, I was sweating and in pain but most importantly, I made it. I got to look at my precious boy for what like a few shorts minutes before I was talking to surgeons and anesthesiologists needing consent for Rogen's first heart operation. I was so thankful for his nurse that night, as she allowed me to pick my son up and hold him close before they took him. I remember her telling the surgeons, 'Just give her a minute with him.'
We went home that night without our newborn son. I had just given birth 6 hours ago and needed to rest but all I could think about was Rogen surviving this heart operation. He needed to survive.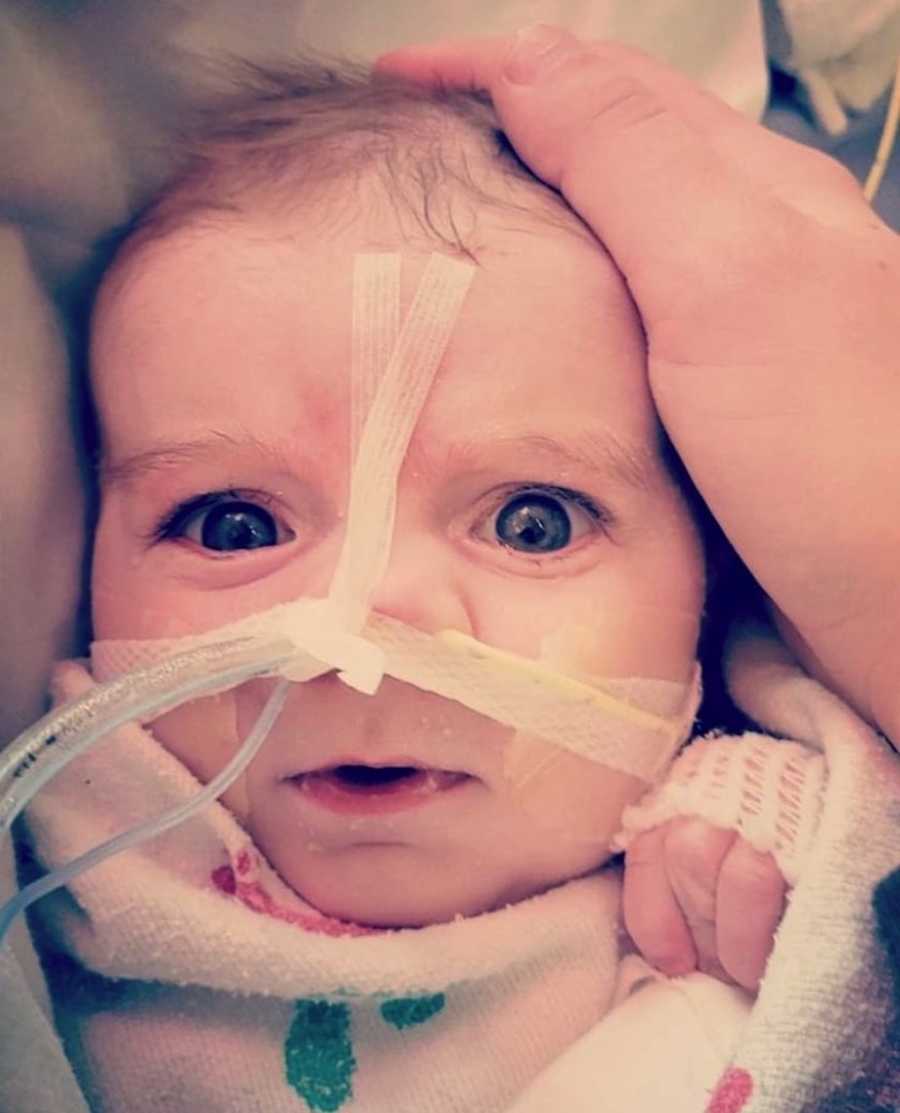 My heart dropped at 1 a.m. when my phone started ringing and I saw it was the hospital. I was terrified to answer the call, not knowing what his surgeon was going to say on the other end. When I heard his surgeon say, 'He survived his operation, surgery went just as planned,' I let out a breath of relief, tears streaming down face. My sweet baby boy did it! He made it through his first battle.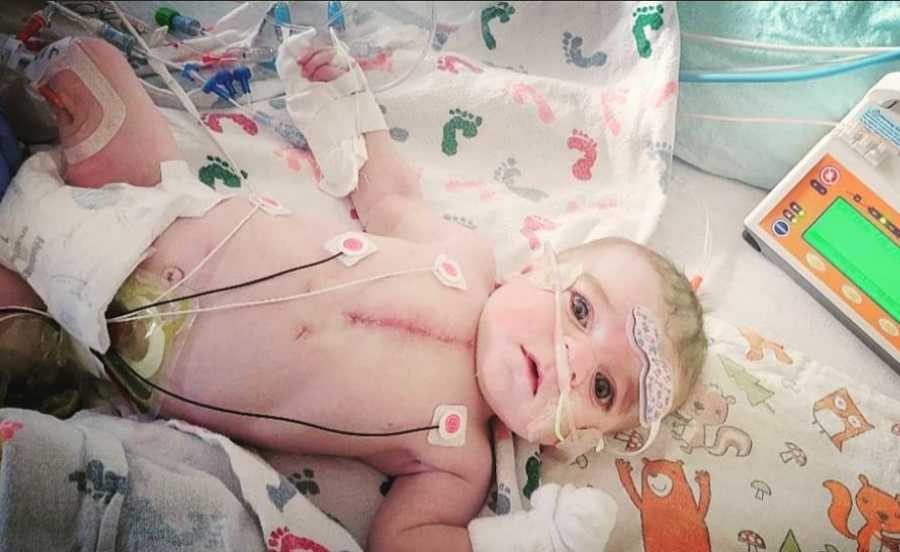 Three diagnoses we didn't expect, six operations, and 4 months later, Rogen is still fighting. We have had sleepless nights, tears, begging God not to take our son from us. Rogen has taught us not to take things for granted, that life is precious. I'll never forget one of Rogen's doctors telling us things with cardiac kids are not always black and white. We live in the gray area with him more often than not but we are so thankful for that gray area because our son is here today. He truly is our little warrior.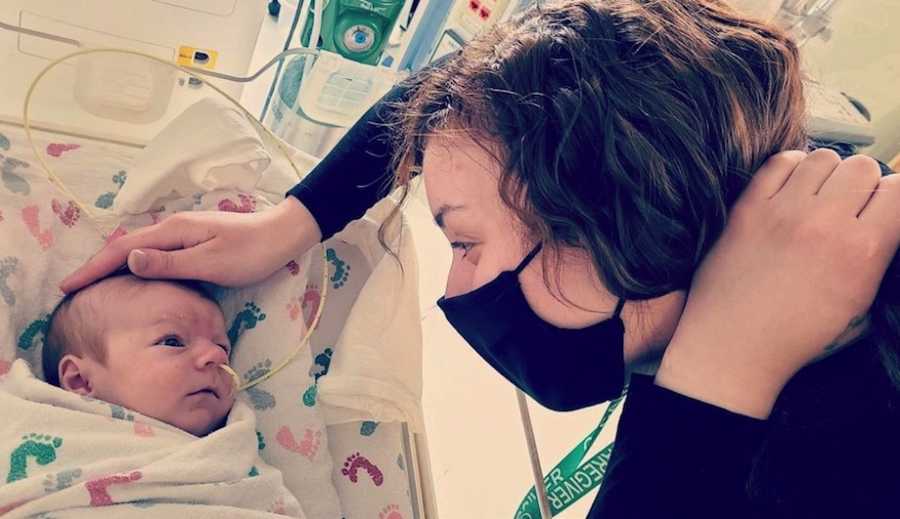 Our path with Rogen is nowhere near over and we still have a rough road ahead of us, but he is here. He is fighting and defying his odds one day at a time!"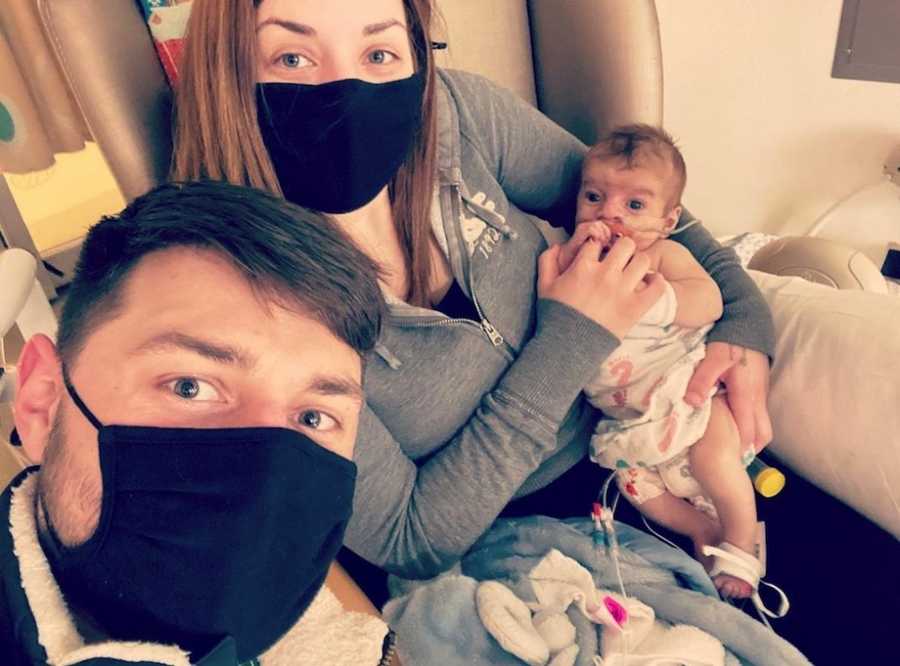 This story was submitted to Love What Matters by Ashley. You can follow their journey on Instagram. Do you have a similar experience? We'd like to hear your important journey. Submit your own story here. Be sure to subscribe to our free email newsletter for our best stories, and YouTube for our best videos.
Read more touching stories like this here:
'Is this the last time I can kiss him?' I'd just learned my baby had Down syndrome. Now, he was blue, floppy, and not breathing.': Mom says baby with Down syndrome, heart defects has taught her to 'focus on the positive things in life'
'I have a huge favor to ask. I'm in the ER. I can't leave my daughter alone, but I really need a coffee.' I was blown away.': Single mom touched by act of kindness during daughter's open heart surgery
'We can't do anything else.' I was 18 with a deceased baby. They pulled a drain tube out and her little belly filled with blood.': Teen loses daughter to congenital heart disease, donates 455 oz. of breast milk to save sick NICU babies
'If it comes to a decision, choose our baby.' Tears streamed down her face. 'If this ruptures, it will kill your wife and baby.': Dad in awe after mom births miracle baby with Congenital Heart Disease
Provide hope for someone struggling. SHARE this story on Facebook with family and friends.