"In 2018, my boyfriend Troy was expecting his first baby. Unfortunately, early on they could no longer detect the fetal heart rate, resulting in a miscarriage.
This loss took a major toll on Troy. For months, he went into a depression. It took him a long time for him to really discuss anything regarding the loss with anybody.
After a while into our relationship, he began to warm up to discussing it. The months of unsaid words came out and he began to heal. We started discussing having a baby of our own. He was very hesitant at first because he didn't want me to go through the same type of pain he went through.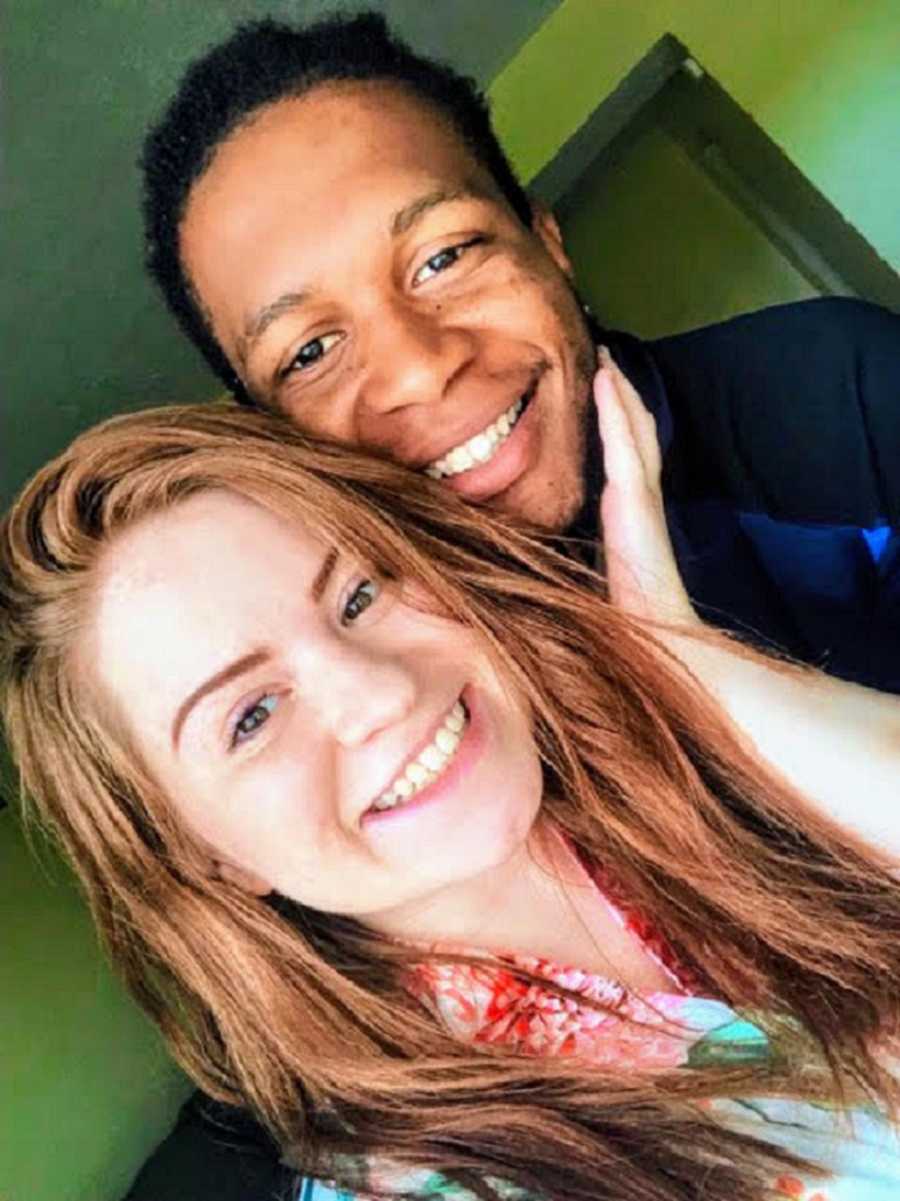 We discussed every aspect and possibility of this new step in our lives. Shortly after, we decided to try to conceive a child. After the positive pregnancy test, we were both overjoyed, but after that is when his worrying really started.
He was very on me about my health. I became very anxious to announce the pregnancy to all of my family and friends. What if I miscarried? Troy continued to be hesitant about the news as well, just in case I was to miscarry. I agreed to wait a bit to announce, but I knew one thing: if I was to miscarry, it wasn't something I wanted to go through on my own.
I knew I needed my family's support in a good or bad situation. I don't think anybody should have to go through grief silently. So, after careful consideration, I announced that we were expecting baby Godboat in March of 2020 and everybody was so excited!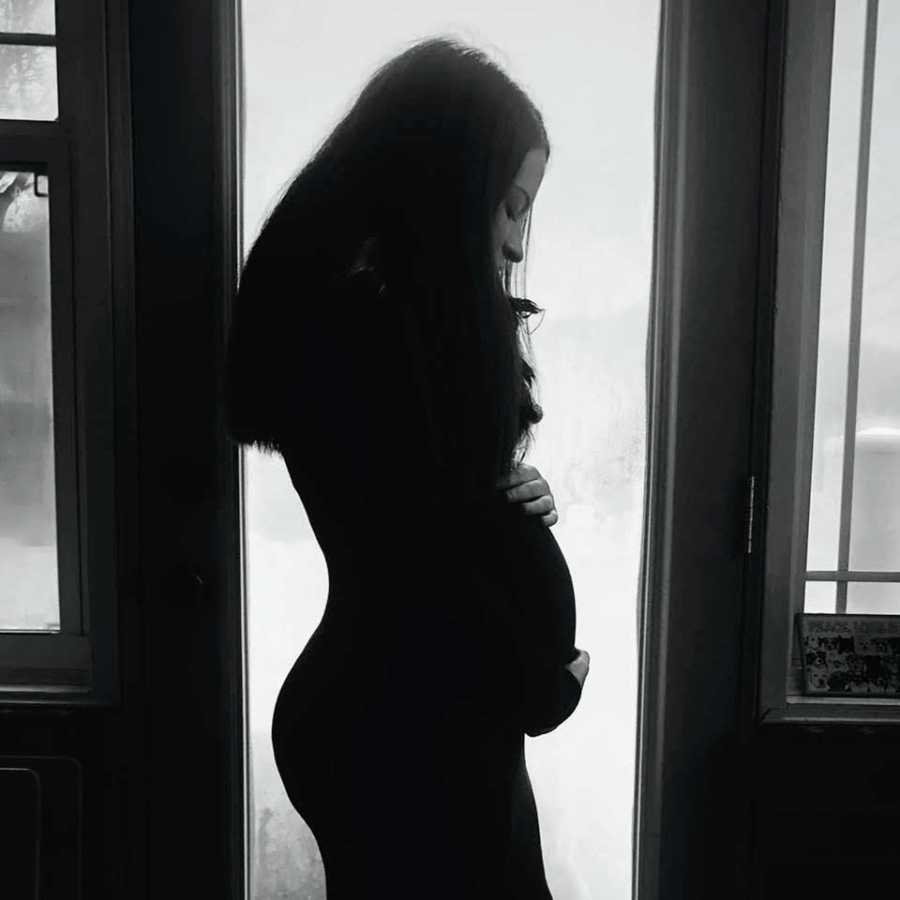 Our first few prenatal appointments went perfectly. We found out that we were having a little boy in early November. We decided on the name Kairo Jay. We also found out during our anatomy ultrasound they weren't able to get good enough photos of his profile so I was scheduled for December 11th, 2019 to have an additional ultrasound.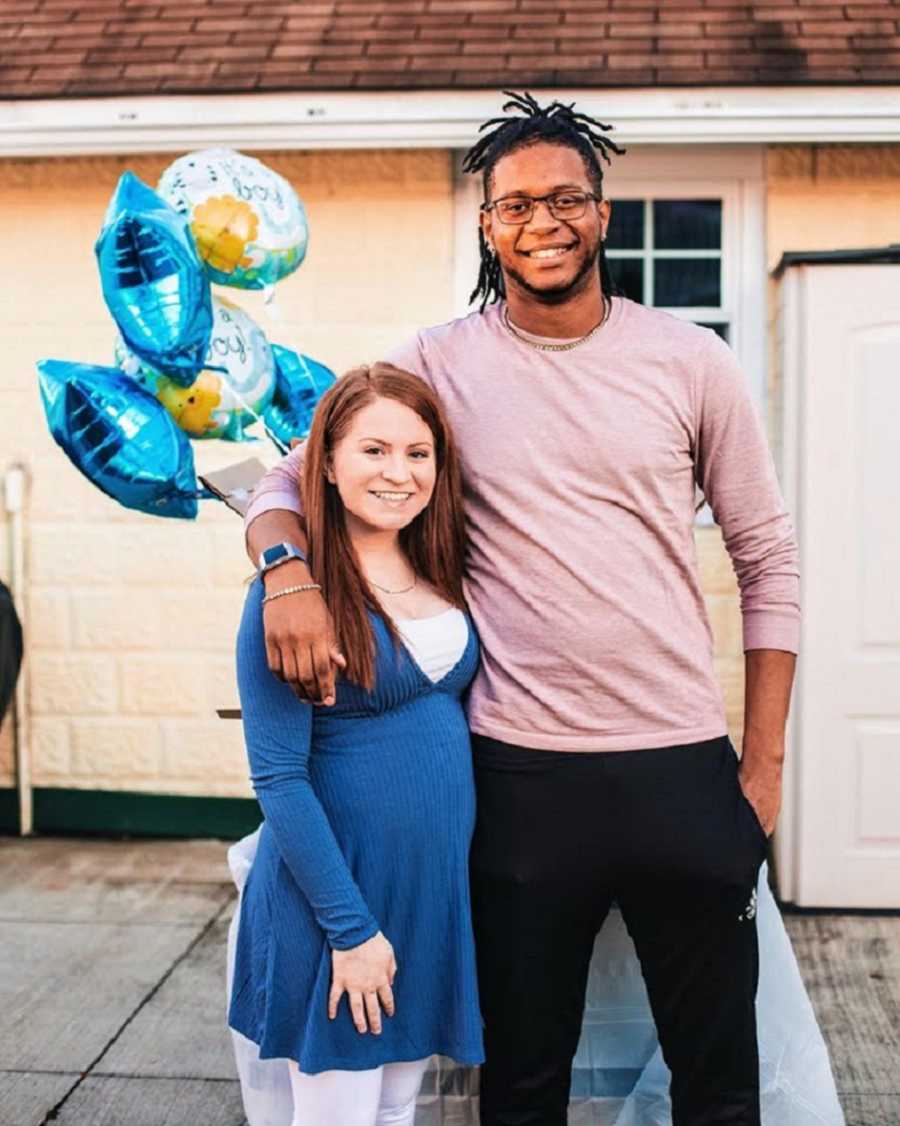 On December 10th, Troy turned 22 and unfortunately I was very sick. I had my first big scare. I was taken to the hospital after having unexplained Braxton Hicks very, very often. Since this was my first pregnancy, I was very terrified I was going to be dealing with a preterm labor.
Luckily, after a few hours they became very short and eventually stopped. We both thought to our ourselves, 'Of course he would scare us on Troy's birthday!' It was just our luck. I followed up for my ultrasound the next morning. My mother came with me this time. Everything looked great on the ultrasound. We got some great views of his face.
After the ultrasound was over, the tech printed out the photos. When she handed them over, however, I IMMEDIATELY saw the form of a second smaller baby in front of Kairo. I texted it to Troy and told him how it looks like Kairo has a little guardian angel sibling looking over him, giving him a kiss! I was so amazed by what was right in front of me.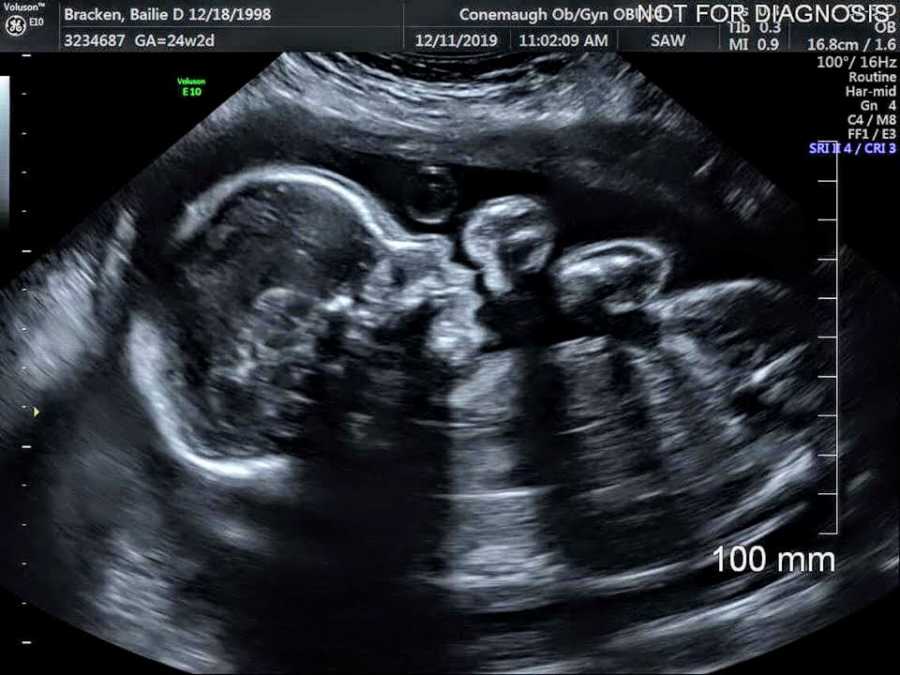 I knew that after all the pain Troy went through, this miracle would give him a type of closure he needed to heal. So many tears were definitely shed, but were smiling through it all. Afterwards, I quickly uploaded the photo with a short story into a local girls advice group on Facebook. After seeing the response, I decided to post it onto my own Facebook as well. I didn't expect it to get over 2,800 shares within 24 hours. I guess beauty is infectious like that.
I've loved reading the reactions and stories of others amazement, especially those also with a rainbow baby. I've had multiple family members go through fertility issues, miscarriages, and having their own rainbow baby. Troy has been receiving an overwhelming amount of support. I'm so happy to be right by his side through this. I believe our son will always have his sibling looking over him. We will always cherish that image, for the rest of our lives."
From podcasts to video shows, parenting resources to happy tears – join the Love What Matters community and subscribe on YouTube.
This story was submitted to Love What Matters by Bailie Bracken. You can follow her journey on Facebook. Submit your own story here, and be sure to subscribe to our free email newsletter for our best stories.
Read more stories like this:
'What's wrong?' My tattoo artist emerged from the back, visibly shaking, crying. 'I just HAD to take in this moment.': Mom loses twins, 'uncommon' first names combine to match name of tattoo artist's late grandmother
'One second. One stoplight. I heard him yell. There were no flashing lights, no warning signs. I kept praying he'd just open his eyes.' Little boy dies 3 times, meets mother's miscarried babies while in coma
Spread beauty and strength for others. SHARE this story on Facebook with family and friends.