"I saw the vision of exactly who I wanted to be my freshman year of high school, sitting in the auditorium of a club meeting. I had seen a flyer for an organization called Best Buddies in the hallway earlier that day. Although I had no clue what the organization was all about, the words 'inclusion' and 'friendship' glowed on the flyer like neon lights in my eyes. I knew I had to join.
Rarely, I feel we can pinpoint the exact moment where we are transformed into the best version of ourselves we've ever known. But as I sat there in the crowded call-out meeting and looked up at the line of upperclassmen girls and the young man with Down Syndrome on the Best Buddies leadership team, I had that transformative moment. They explained to us passionately about the importance of including our peers with disabilities and forming meaningful friendships with them, and how Best Buddies had changed their lives in the most profound ways. Little did I know that the following three years I would be standing on that stage as a part of the Best Buddies leadership team, speaking from my heart so passionately that tears would come to my eyes about how Best Buddies had changed my life. I would never have believed that I would eventually be receiving the 'Most Outstanding Chapter of the Year' award as the president my senior year, and interning for Best Buddies Indiana the following summer after graduation. Best Buddies would introduce me to my closest friends, fly me to D.C. to represent Best Buddies, connect me with people with the same heart as me from all over the world, and lead me down my current career path.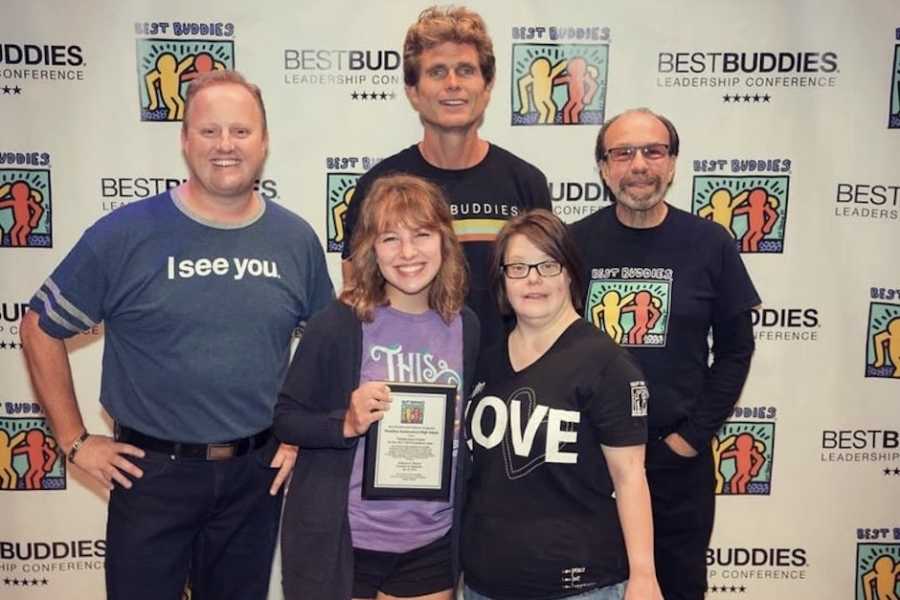 Throughout the course of my four years in Best Buddies, I lived, breathed, and dreamed Best Buddies. For those who are unfamiliar with the organization, Best Buddies is an international nonprofit dedicated to making the world a more inclusive place for people with intellectual and developmental disabilities. They have three main pillars to their mission: integrated employment, friendship, and leadership opportunities for people with disabilities. There are Best Buddies chapters in all 50 states of the U.S., and even more chapters in other countries around the world. In the school setting, Best Buddies chapters focus on forming friendships between students with and without disabilities. Members have the opportunity to be matched in a one-to-one friendship with a student with a disability throughout the whole year, where they form a deeper connection and relationship with one another.
I was matched in a one-to-one friendship during my sophomore, junior, and senior year with Ryan. Our friendship continued past high school throughout my entire college career. We haven't missed a day of texting in the last five years, and we've been by each other's sides throughout the transitions from high school to being graduates, to soon-to-be-legit adult. Ryan's a sports fanatic who is an expert on pretty much any sport on TV. He was the manager of our high school football and swimming team, and hands down one of the most popular people in the hallways. There wasn't a person that Ryan wasn't friends with, or that Ryan wouldn't be friends with within the near future. Although we didn't have a ton of common interests, there were a few things that we could always come together over: pizza, Uno, brownies, and Sorry. We'd spend hours on my living room floor throughout high school and when I was home from college playing board games, laughing at old memories, and making new ones. He's like a brother. He's become an integral part of my life. He's touched all aspects of my life — he's a regular at my house. Ryan plays board games with my brother and me, talks sports with my dad, and chats with my mom at the dinner table. He's close with my boyfriend.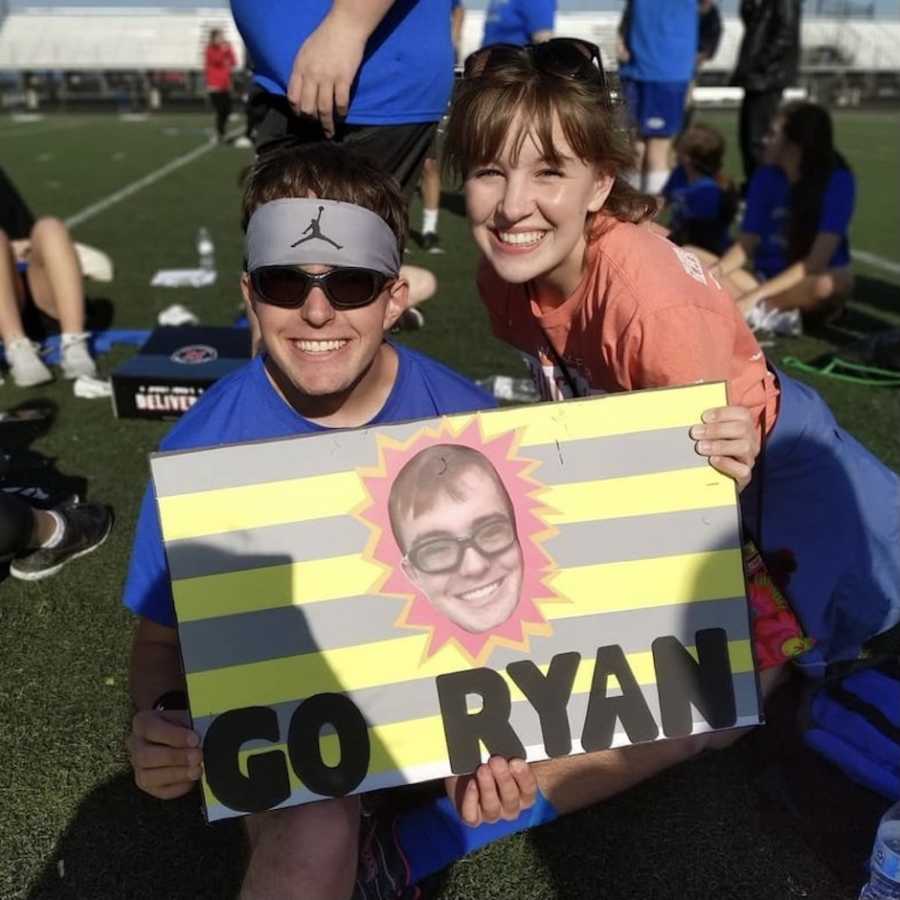 Before joining Best Buddies, I had no prior experience interacting with anyone with intellectual or developmental disabilities. Although I had the best intentions, I just wasn't quite sure how to interact with my peers with disabilities. They seemed so different than me, and I wasn't sure how to bridge the gap. For those who can relate to that feeling, I urge you to keep making an effort to reach out and interact with your peers with disabilities. It will probably be awkward and a little bit uncomfortable for both of you at first, but look to your peers for guidance. I learned by watching my peers and how they interacted with their friends with disabilities, and I was pleasantly shocked to find something out: people with disabilities are so much more similar rather than different to people without disabilities. We all want the same things: to be included, to be liked, to have friends, to be valued and respected. Once that truly sank into my heart, interacting with my friends with disabilities became effortless, because it was just like interacting with my friends without disabilities.
My experiences in Best Buddies grew my love for working with and empowering people with intellectual and developmental disabilities. My connections through Best Buddies led me to my favorite jobs I've had, a Direct Support Professional (DSP) and respite care worker. I was hired through several consulting agencies to work one on one with adults and young children with Down syndrome throughout high school and college and loved every minute of it. As a DSP and respite care worker, my mission was to empower my clients, help them recognize and achieve their goals, and help them build their confidence in their abilities to be successful. The most empowering thing for me is to see that I've empowered someone else.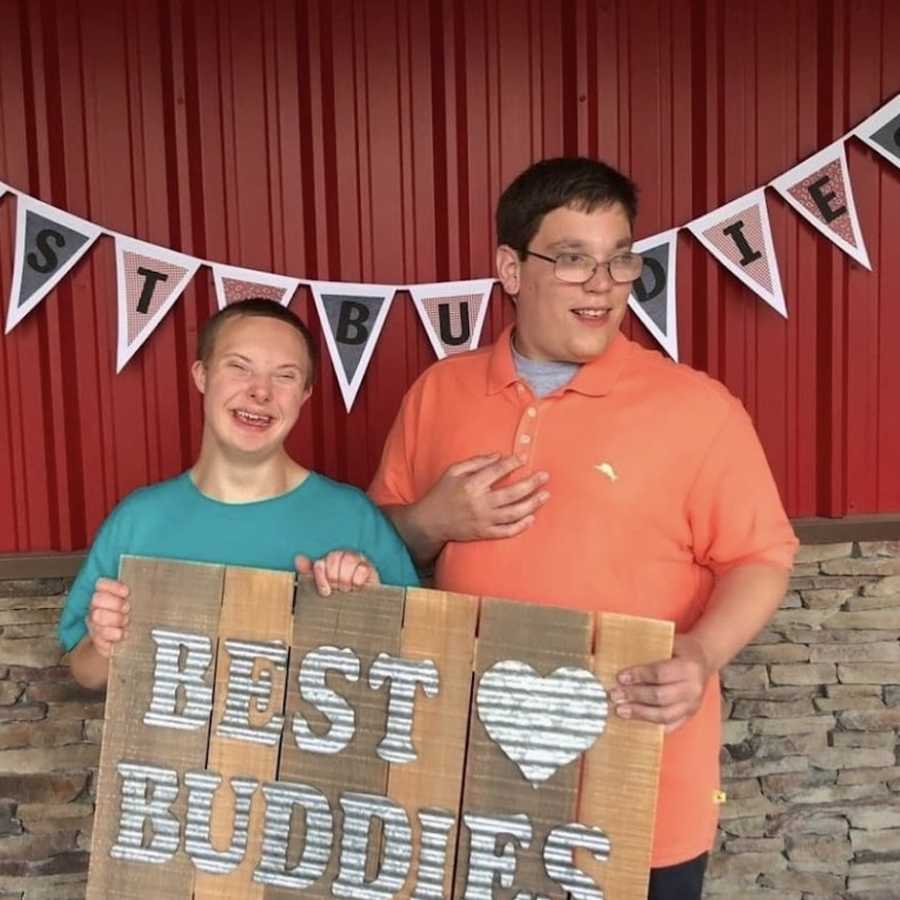 As high school progressed, I began to think about college and what career paths I could see myself following. A friend on the Best Buddies leadership team with me my junior year mentioned that she was looking into 'Nonprofit Management' as a major, and I felt my heart race with excitement. I had no idea that I could turn my passion for Best Buddies, and helping people in general, into a career path! After I heard that Nonprofit Management and Leadership was a major at Indiana University, there was not a doubt in my head that this was the career path I would fall in love with. Following my high school graduation, I interned for Best Buddies Indiana and was introduced to a bigger, broader world of nonprofits and causes. Following my freshman year of college, I interned with Susan G. Komen of Central Indiana and volunteered for numerous other nonprofits regularly during my freshman year. I was a big sister for Big Brothers Big Sisters and volunteered weekly at Wonderlab, an exploratory and interactive science museum for children. During my sophomore year, I became a program assistant for the Boys and Girls Club of Bloomington and founded a weekly yoga program for members K-6th grade. I am currently finishing up my last year in college, with hopes of working for the Indiana University Foundation post-graduation.
Throughout my experiences with the various organizations I've been a part of the last seven years, I've learned that what keeps me coming back for more is the feeling that I've truly helped someone and made their lives better. It's addicting. Knowing that you're the reason why someone smiled, was given an opportunity, succeeded… It will fuel you through the times where you feel drained and hopeless."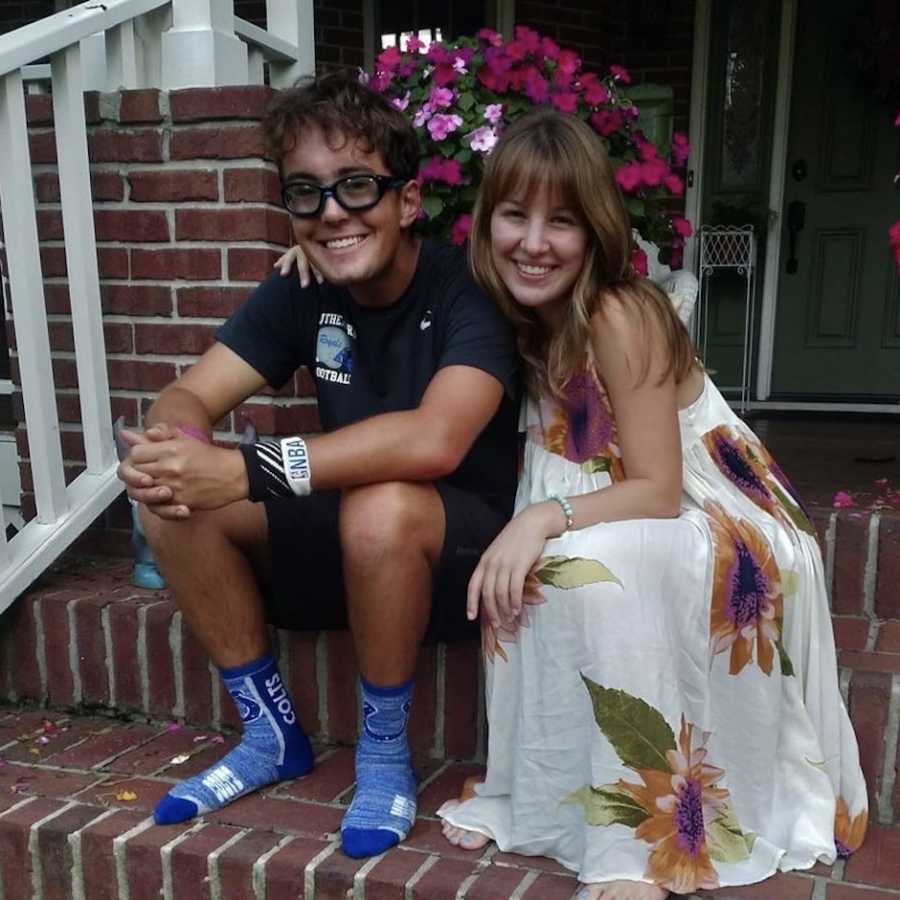 This story was submitted to Love What Matters by Sarah Jane Bryant from Indiana. Submit your own story here. For our best stories, subscribe to our free email newsletter.
Read more stories like this:
'The executive told me, 'I'm not here to help another white girl save Africa.' This was NOT the life I had anticipated.': Woman creates global movement for non-profit hospitals, 'This is the life I was meant to lead'
'The mother just left them like this. I didn't know what I could do.' Our 3-year-old Lily looks up at me longingly. 'Mommy, can baby stay?': Family founds children's hospital to help orphans
'All of the sudden, I heard a gunshot and fell to the ground. 'I can't feel my legs.' I lifted my shirt to see a hole in my chest.': Paraplegic advocates for accessibility, 'It's made me who I am'
'They whine because they FEEL SAFE. It's the silent ones I worry about. They are the ones who don't feel safe.': Former social worker says, 'Imagine all the times you felt too scared to speak up'
Know someone who could benefit from this story? SHARE this story on Facebook with friends and family.