"At 20 years old, I considered myself to be a sociable, free-spirited young woman who had it all. I was a college junior and a nationally ranked collegiate equestrian with lots of friends, a boyfriend, and a loving family. I was just a couple of months away from starting my senior year of college, and I had a whole lifetime of opportunities ahead of me, or so I thought. Little did I know my life, which had seemed so easy and perfect up to this point, was about to be tragically, suddenly, and irrevocably changed forever.
At the time, I attended a small, historic college in Rome, Georgia. While it's true the class sizes and overall student population are relatively small, the campus itself is anything but small. It consists of thousands of acres of farmland, dense woods, and rolling green pastures. Along with the students and faculty, there are cows, sheep, and horses who consider Berry College to be home. There are even deer who roam freely around campus much closer than you would imagine. I grew up in the country, so this type of college setting felt more like a second home to me.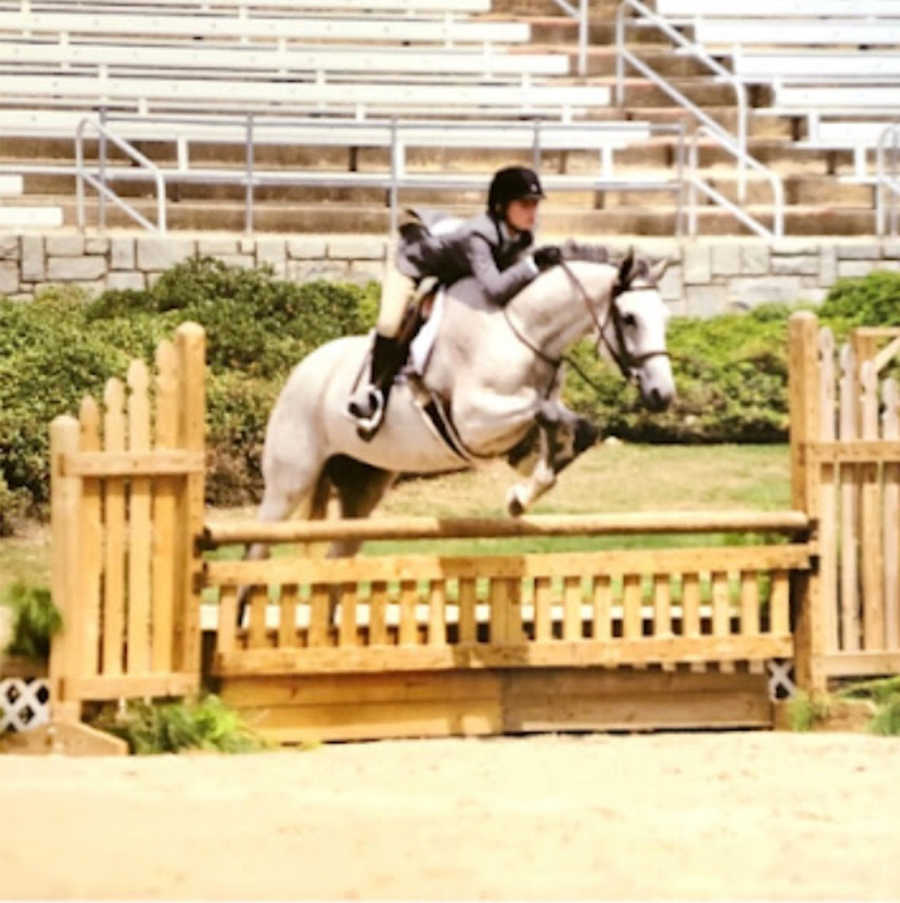 My childhood dwelling was just about 50 miles away, and this was my destination on May 4, 2015. I made the trip home thinking I would be back on campus just a few weeks later. I was to spend the summer working at the on-campus equestrian center and taking a few summer courses in order to lighten my senior-year class load, and I was looking forward to spending some time at home before all of this began. The quick trip home was not for a vacation or a break.
On the morning of May 5, 2015, I awoke early in my childhood bedroom. After dragging myself out of bed, into the shower, and into some clothes, I trudged downstairs, still groggy, and got into the car with my mother. Side-by-side, we rode into town where I was admitted into the hospital to have my tonsils removed. I had suffered from chronic tonsillitis for years, and, at 20 years old, it seemed as good a time as any to have them taken out.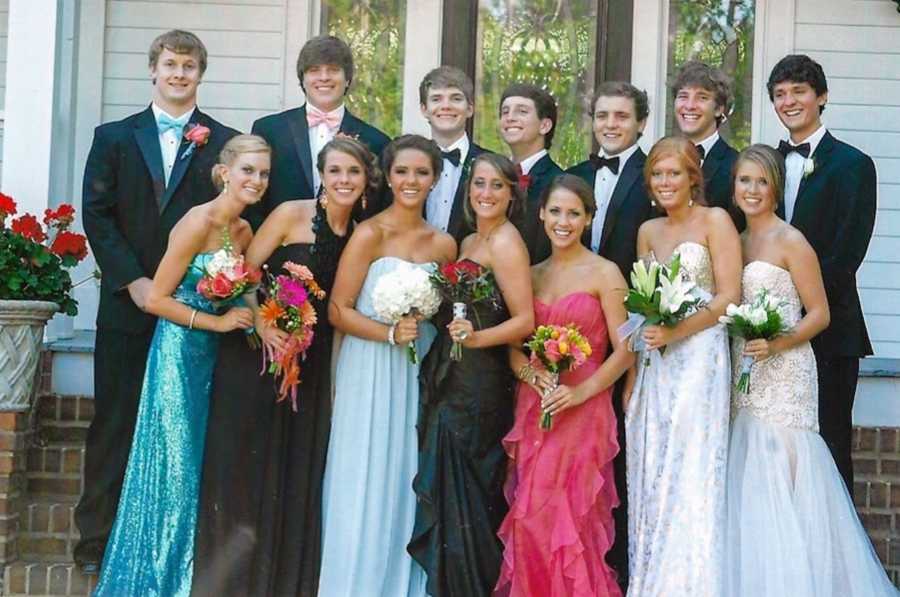 If I had known then what I know now, I probably would have thought a little more about this decision, but life hardly gives us second chances, right? I was discharged following the tonsillectomy and sent back home. My mother, being the caring woman she is, made the decision to sleep in my room with me that night. It was a decision at the time seemed insignificant, but it ultimately ended up being the reason I am here today.
Around 3 or 4 in the morning, my mom woke up and decided since she was already in the room with me, she would wake me up to check on my throat and give me some water to soothe any pain or discomfort. However, when she tried to rouse me from my slumber, she discovered me completely unresponsive. She yelled for my dad who, after taking one look at my condition, called for an ambulance. I was rushed back to the hospital where I was immediately intubated and placed on a ventilator.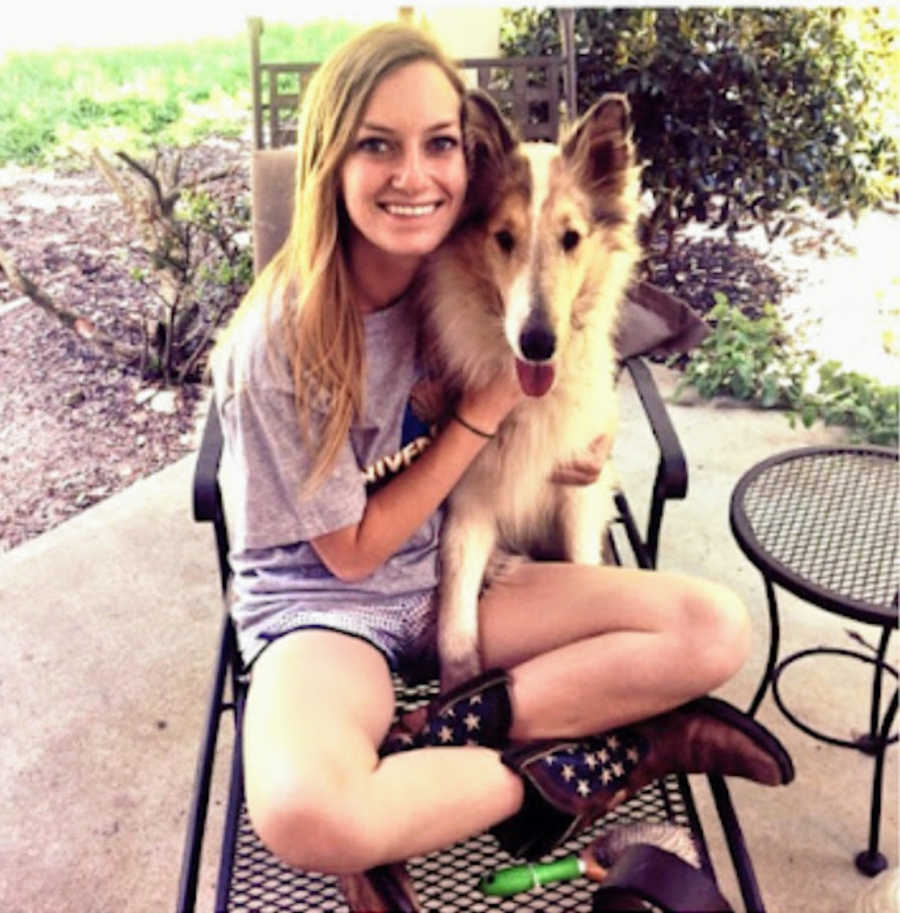 At that point, my family, who were all in shock, could only wait and pray. They didn't know if I would ever wake up, and if I did, they didn't know if I would be able to breathe, talk, walk, think, or do anything independently ever again. The next day, when the breathing tube was taken out, I thankfully and miraculously started to breathe on my own. This was a huge step in the right direction and my family all took a sigh of relief. In their minds, this was the biggest hurdle I was going to have to face and since I had successfully maneuvered it, everything else would be smooth sailing.
I was going to be fine. The celebration soon ended as I began to regain consciousness and string some coherent words together. One of the first things I said was to my dad, who happens to be an eye doctor… I told him I couldn't see anything, and everything was completely black. Shortly after this revelation, I was once again loaded into an ambulance and rushed to a different hospital where more tests, scans, and bloodwork were done. Shockingly, it was during these next few days we discovered my eyesight was not the only thing I had lost. In addition, I had also completely lost hearing in my left ear.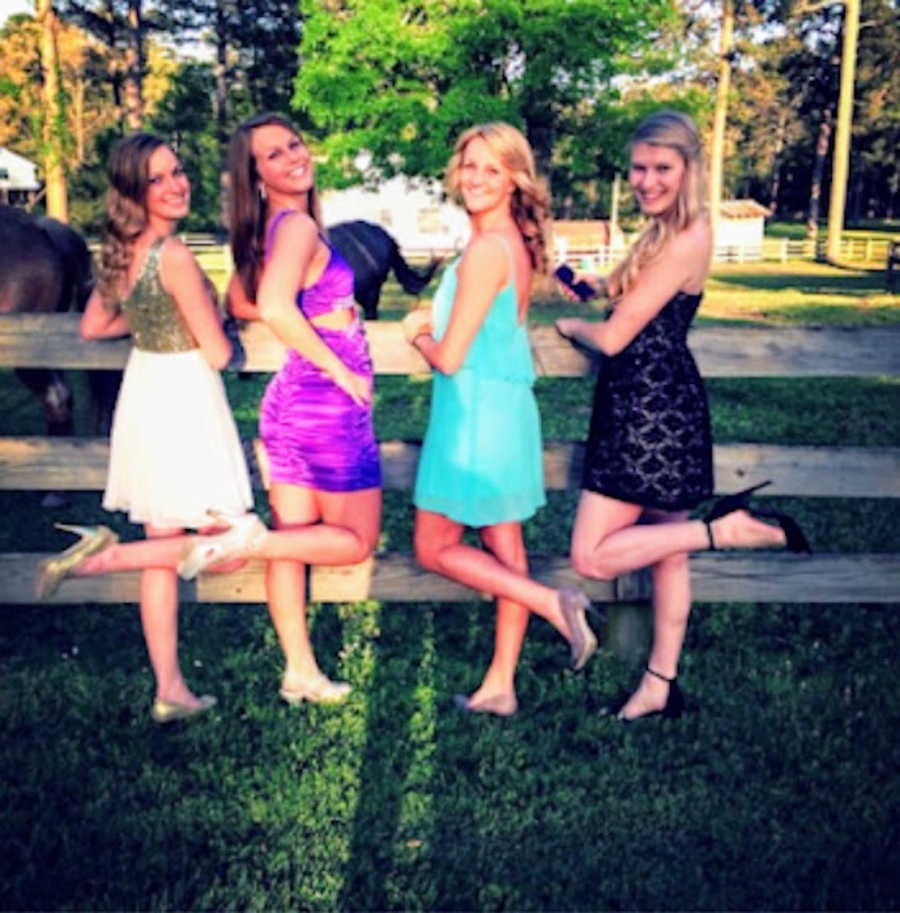 After 2 weeks spent in a hospital bed, countless needle pricks, and what seemed like gallons of tears shed, I was discharged and sent home. Once again, as I had done just a couple of weeks earlier, I found myself returning to my childhood home. This time, instead of returning as a carefree college student with her whole life ahead of her, I was returning as someone with a disability who had no idea how to move forward. The following days, weeks, and even months were spent in a state of shock, grief, and confusion. I couldn't believe how my life had taken such a drastic turn in the blink of an eye.
I spent most of my waking hours on the couch in tears feeling isolated from the world around me which I could no longer see and from my friends and family who I thought couldn't really understand what I was going through. I was raised on a firm Christian foundation and grew up going to Sunday school, youth retreats, and other various church events. I accepted Jesus Christ as my Lord and Savior when I was 7, but somewhere along the road of life, I lost my personal relationship with Christ. At the time of my sight loss, I was very lost spiritually. However, I am so thankful for this foundation on which I was raised, because when I found myself in this situation where I had no idea where to turn and everything felt broken, it gave me a place to begin rebuilding.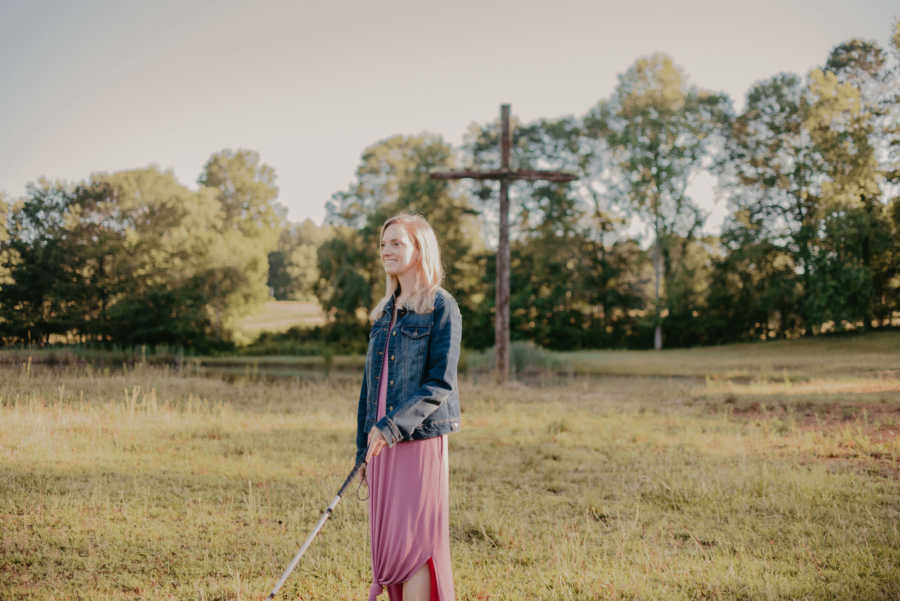 I began to pray for healing, for comfort, and for the strength to keep moving forward despite the hardships I was facing. Everything was hard after losing my sight. I struggled to navigate my childhood home, to pick out my own clothes, and even to get the right amount of toothpaste on my toothbrush! I would drop items on the floor and not be able to find them, become confused in social gatherings from all of the noise, and feel left out because I could no longer participate in certain activities… like competing on my college equestrian team.
It seemed like every single moment I encountered a new challenge because of my blindness. As I continued to pray, God continued to be faithful. He provided me with the strength to learn how to walk with a white cane, read braille, and learn basic life skills as I moved toward living a successful, independent life despite my disability. He provided me with comfort when I felt like I was too exhausted to continue to move forward. He even provided me with healing, although it was not the physical healing for which I prayed.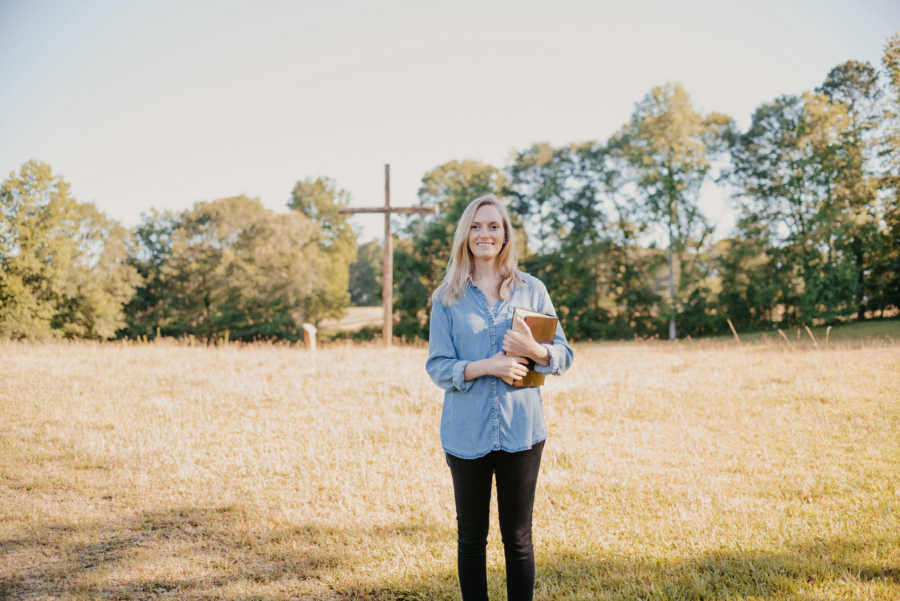 Instead, God healed me spiritually as He showed me what it really meant to fully rely on Him. There was a time after losing my sight when I would have given anything to go back in time. I would have done anything for a second chance to make different decisions and alter the events of my life. I made the statement earlier in my story that life does not give us second chances and this is true.
Life doesn't give us second chances, but God definitely does. He gives us chances to turn back to Him and to rely on His power, strength, and love, and move forward trusting in Him rather than in our own abilities. This, above all else, is what gives me hope as I continue to travel through an unseen future. With God as my guide, I know I will never lose my way!"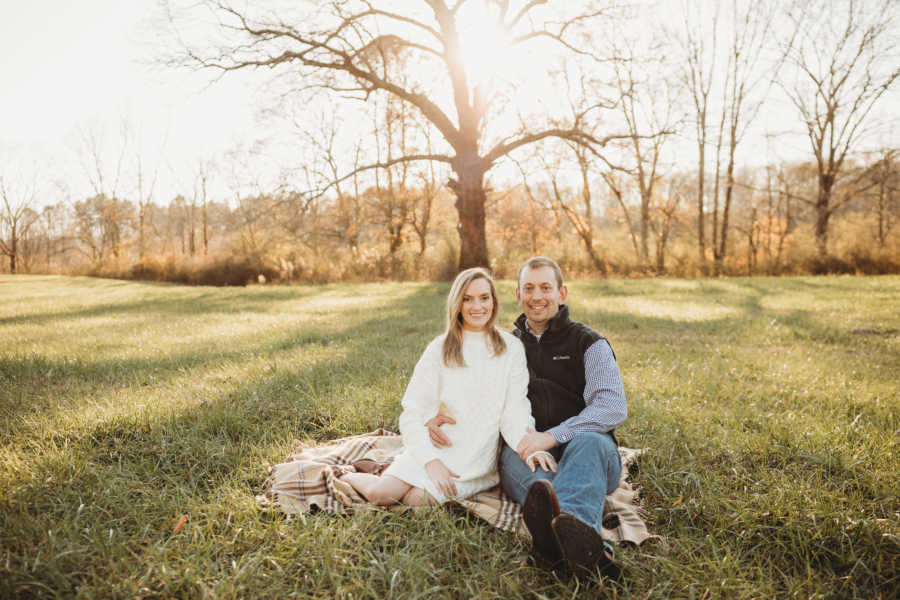 This story was submitted to Love What Matters by Sara Claudia of Georgia. You can follow her journey on Instagram, Facebook, and her website. Submit your own story here, and be sure to subscribe to our free email newsletter for our best stories, and YouTube for our best videos.
Read more stories like this:
'Growing up, 'blind' was a dirty word. Once I accepted it, everything shifted. It turned from a dirty word into a powerful word.': Blind man embraces label
'How can a BLIND guy go to the cinema?' The choice to use a cane is a HUGE step.': Man with Retinitis Pigmentosa raises awareness for sight loss
'Both of his eyes bounced. I knew there was something wrong.': Mom says 'we didn't know how beautiful raising a blind child would be'
'Could you help me?' They pretended I didn't exist and placed a stigma on me.': Blind woman shares 'humiliating' experience while on walk with guide dog
Provide beauty and strength for others. SHARE this story on Facebook with friends and family.