Trigger Warning: This story contains mention of suicide and may be triggering to some.
"I am a social media influencer, nurse by trade, and a single father. I grew up in poverty and abuse in Louisiana and learned early on how to survive many obstacles and challenges. As a young person, I was homeless at one stage during my life and had to learn how to survive.
I met my oldest daughter's mom and was given an incredible gift of my now 16-year-old daughter, Kyra, who I have had to raise on my own since she was born. As a single dad, I had to put food on the table for me and my daughter. I put myself through college and graduate school, earning a bachelor's and master's degree in exercise science and then putting myself through nursing school.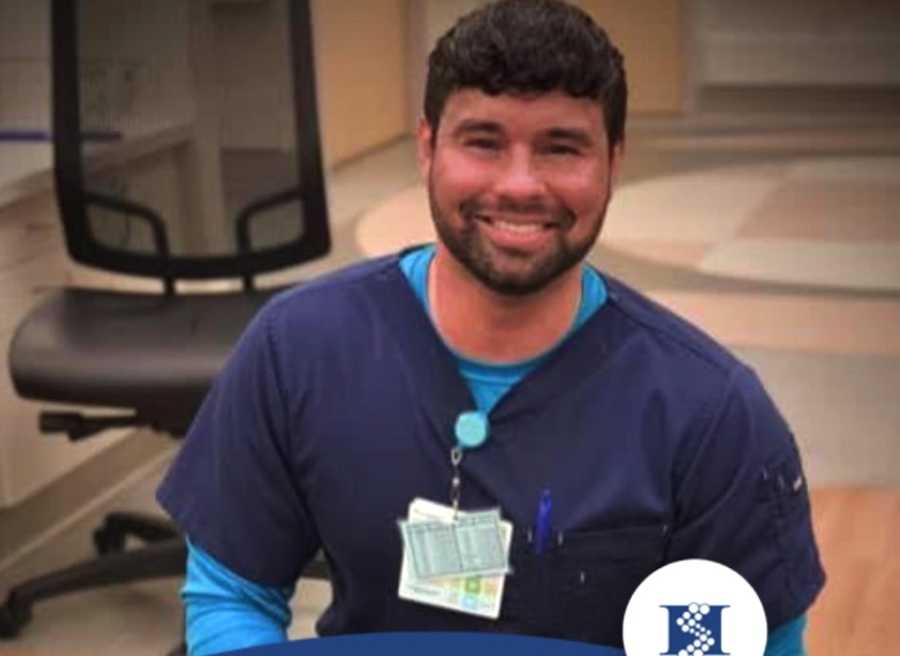 It was in nursing school I met my wife and thought I had found the love of my life. Nursing can be a very challenging career and the things we see can sometimes take a toll on your mental health. Unfortunately, my wife found no other way out of coping with the depression this work brought on, and eight years ago, she took her life. That is why I believe so strongly in supporting those with mental health conditions because I understand now the struggle is real and it was never my fault. I only wished I knew then what I know now: depression is real, suicide is real, and there is hope and healing available to those who need it.
After her death, I struggled with my own bouts of depression and alcoholism to deal with her passing at such a young age. Still a single father, I had to go on. After several years, I met someone with whom I had another child. I was blessed to have another daughter as a result of us being together.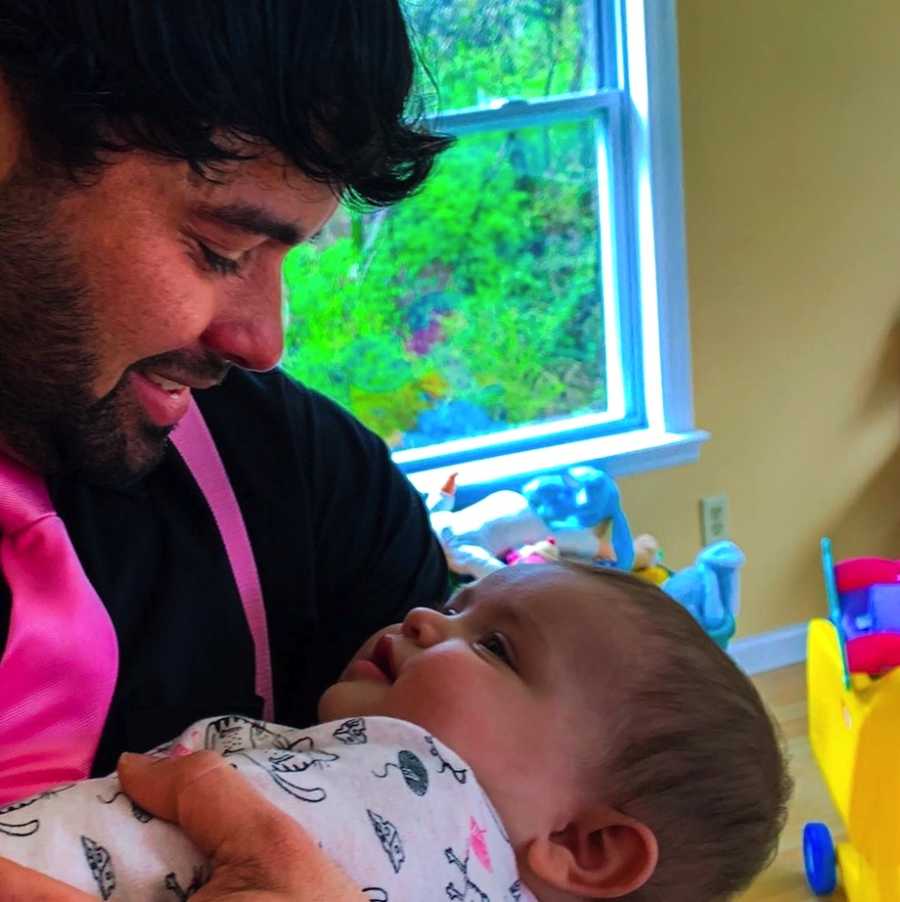 In July of this year, however, I would have to face another battle. My youngest daughter, Mia, was diagnosed with cancer. It was a diagnosis no parent ever wants to hear. I had started my career on social media, influencing others, and bringing hope, only to be hit with another tragedy, or so I thought.
In the midst of a pandemic, my child being diagnosed with cancer and still being a single father to my oldest daughter, I had a choice to make. Would I choose to go on and carry the legacy of my late wife helping those struggling with mental health and continue to inspire others or would I give up. I'm no quitter, so I chose to stay and fight!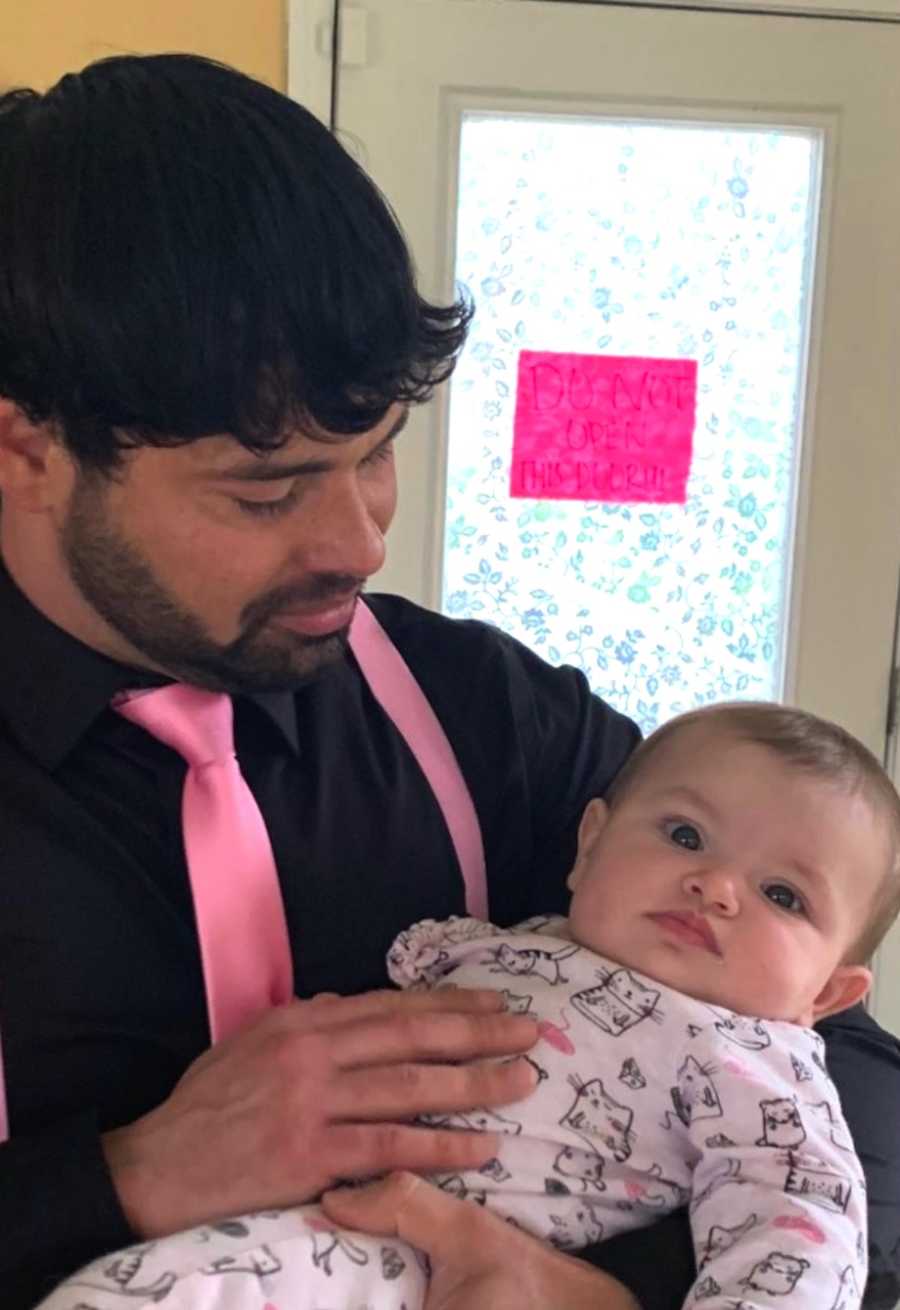 The news came one night when I was teaching a dance zoom class. Mia's mom called to tell me the hospital had found cancer in my daughter's blood system. I abruptly ended the zoom and ran to the hospital. I don't even remember what took place. I just remember the hallway leading to where my daughter was being an endless stream of emotions leading me to the news that would change my life forever!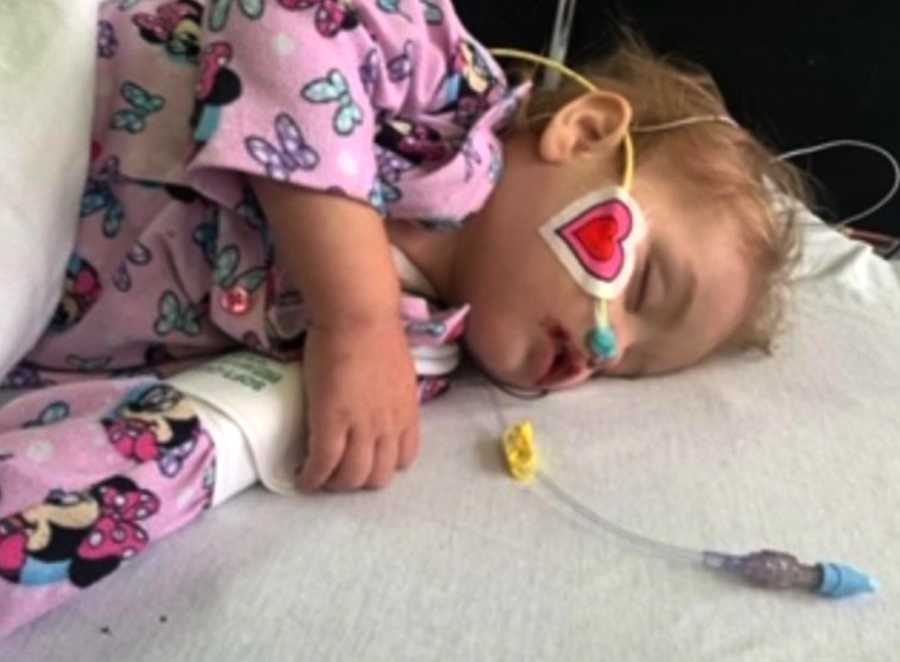 Upon hearing the words from the doctor that my not-yet two-year-old daughter had this devastating disease, cancer, I remember bawling like a baby and just holding onto her so tightly. I never wanted to let her go! She was my child. She was my hope and now that was being taken away from me! I felt like the wind was knocked out of me, like the rug was pulled out from underneath me. I don't even remember what happened next. I just wept and wept until I had no more tears to cry. The hopelessness and powerlessness I felt were overwhelming.
The days that followed are still a blur to me, with little sleep and constant trips back and forth to the hospital while she underwent emergency blood transfusions followed by chemotherapy seemed endless. I found myself neglecting my own needs, sleeping at the hospital whenever I could, and just struggling to maintain my stability for my oldest daughter, who was still at home with me.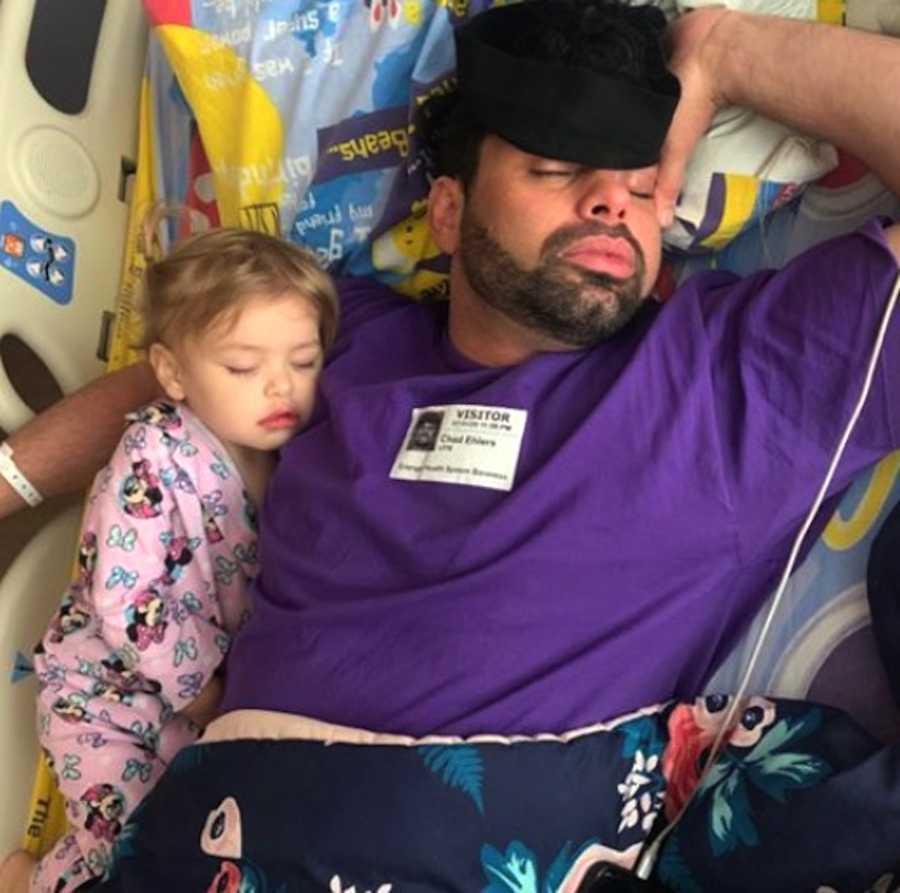 Because it occurred during COVID, only her mom and I were allowed in the hospital during her treatments. The rest of the family was left in the dark, hoping and praying for the best. My daughter's siblings were worried, scared, and confused by their little sister missing from their lives. They didn't understand why this was happening and I didn't have the words to explain it or even to understand it myself.
My daughter's battle with leukemia has proven to be one of the toughest battles of my life, seeing an innocent two-year-old struggling just to survive while undergoing chemotherapy every week. Her strength to undergo the weekly spinal taps and chemo has been nothing short of inspiring to me, personally. Mia gives me the strength to go on!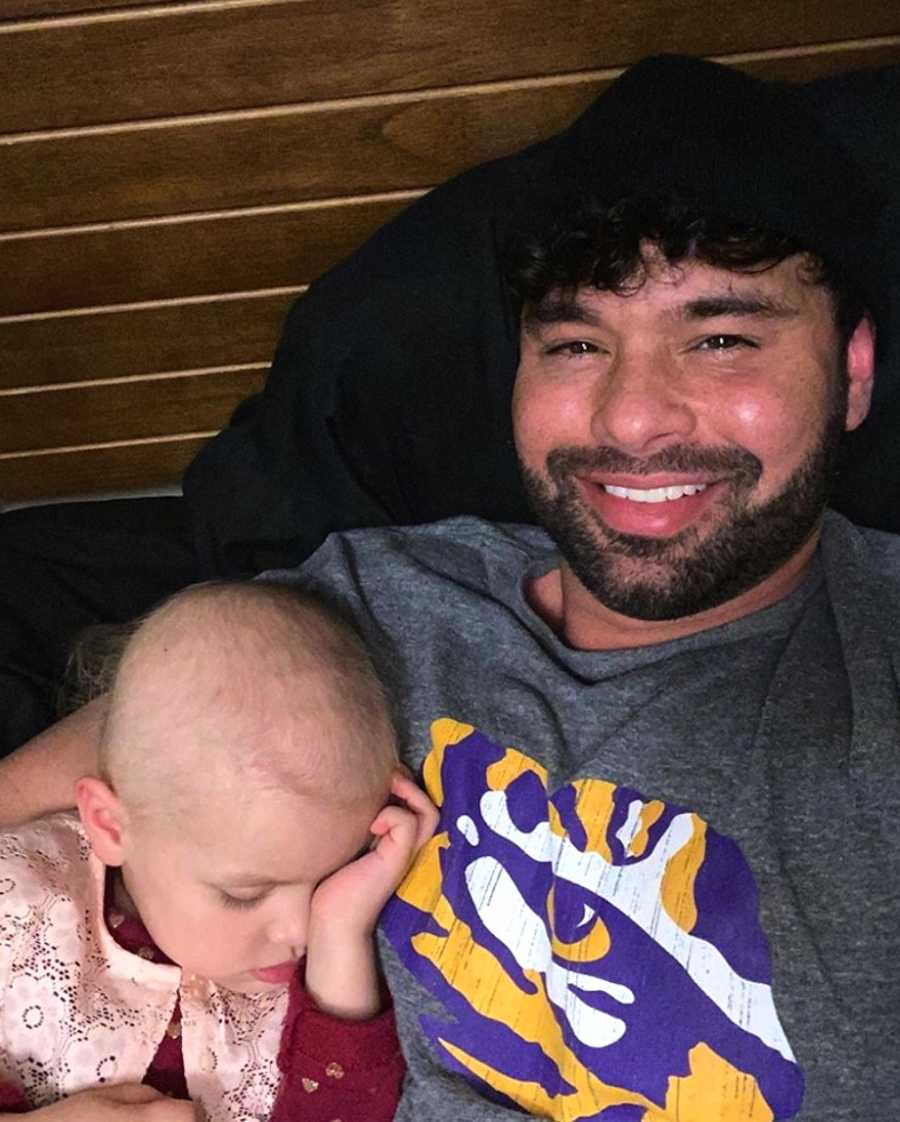 As a social media influencer, I have found my daughter's battle has actually brought together people who have undergone similar circumstances and have won that battle. As a result of overcoming the effects of my former wife's suicide, dealing with the effects of my daughter's cancer, I have started support groups online. We came together on social media to support each other and we now have over 300 people worldwide engaging in our movement. We have 17 different online small groups and have now started eight specialty mental health groups to support those struggling with anything from cancer, abuse, sexual assault and human trafficking, addictions, parenting, suicide, and depression.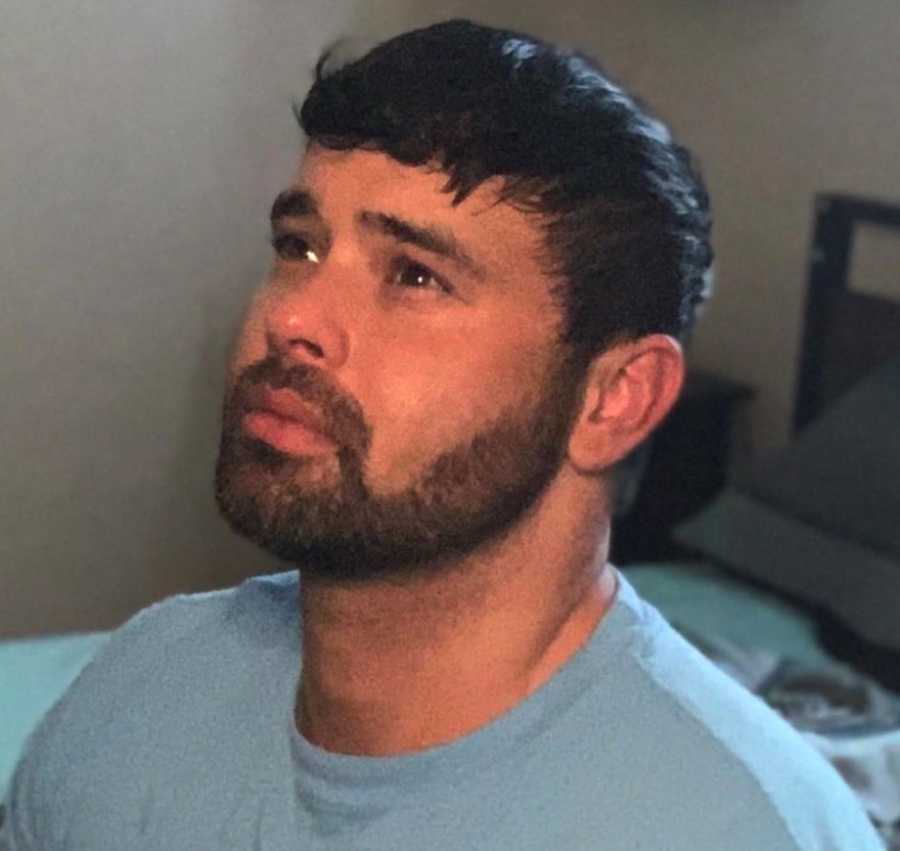 Using my online platforms to help spread positivity in the midst of a pandemic, healing from a spouse committing suicide in our twenties, to now a daughter battling childhood leukemia. I found when you give back to others, you always get more in return! No one is beyond hope!
I can tell you, as a personal testimony, nothing and no one can define your journey for you. Only you can determine what you will do with your life, your purpose, and your calling. Your past does not define you!
As I reflect back on this last battle and journey I am still in, I can tell you I have never before in my life felt as blessed as I am right now! My daughter is out of the hospital. Though she is still battling, she is at home. I'm able to be home with my oldest daughter and together, we are building this movement, which we hope to one day be a foundation of spreading positivity and light to everyone around the world.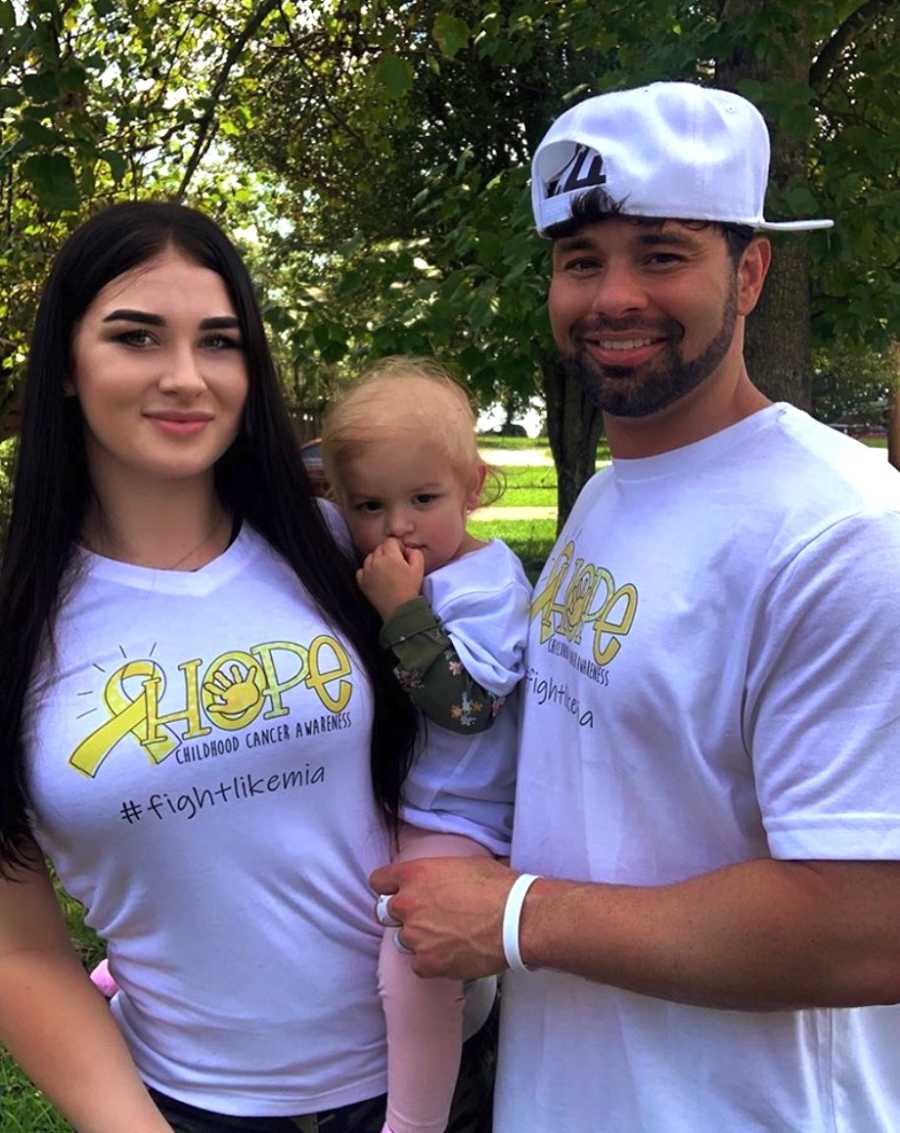 You've heard the quote by Gandhi, 'Be the change you want to see in the world.' Well, I'll add one to it: Live the change you want to see. Stay positive, believe the best, and good things will happen to you.
Nothing and no one is beyond hope, but the first step is believing that and then being that to others. I want to inspire others to be the change, to give hope, spread love, and positivity without expecting anything in return. When you do that, selflessly, you will see you are the one who is really being blessed. It's true when the Bible says that it is more blessed to give than to receive. I live by that and I strive every day to spread kindness to this world, no matter what is going on around me. I am living the change!"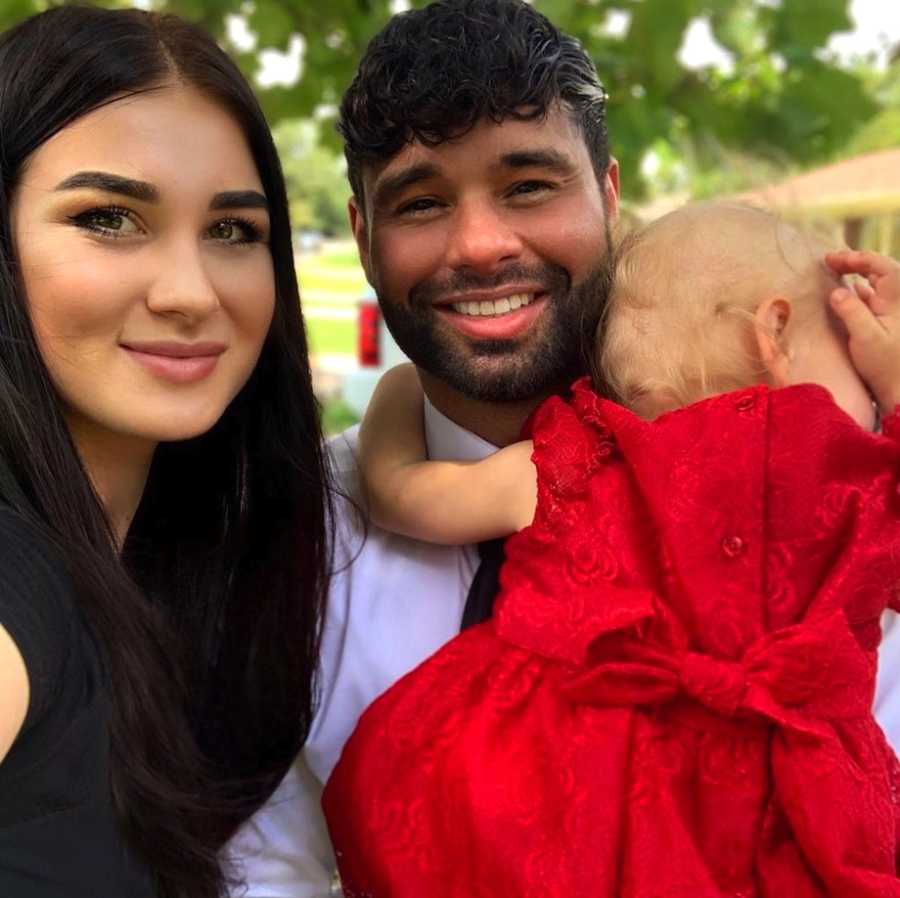 This story was submitted to Love What Matters by Chad Ehlers. You can follow their journey on Instagram, Facebook, YouTube, TikTok, and their website. Do you have a similar experience? We'd like to hear your important journey. Submit your own story here. Be sure to subscribe to our free email newsletter for our best stories, and YouTube for our best videos.
Read more touching stories like this: 
'I'm so sorry I can't take this away.' He looked up at me with absolute perfect clarity. 'It's okay.': Parents 'astonished' by infant son's miraculous response, lose him days later to rare brain tumor
'Does it look too big?' Our perfect, happy, healthy baby boy had a belly full of tumors. Cancerous tumors.': Mom's newborn diagnosed with Neuroblastoma, says 'every little moment' with loved ones is a 'reason to celebrate'
Do you know someone who could benefit from this story? Please SHARE to let them know a community of support is available.