"Adoption was something my husband Tomas and I had always talked about and we knew would be in the cards for us when having a family. We had planned like most to have biological children first and then adopt for our last child. I was approaching 30 and the topic of starting a family became more serious for us. Every time I started thinking about having kids I didn't feel right about it, like something felt off. I was at church one Sunday and during prayer the idea of adoption popped in my mind, and starting with adoption from foster care as the way of beginning our family. I took an offering envelope and wrote a note to Tomas on it. 'What if we adopted?' I looked at him as he read it and the biggest smile came on his face as he wrote 'YES!'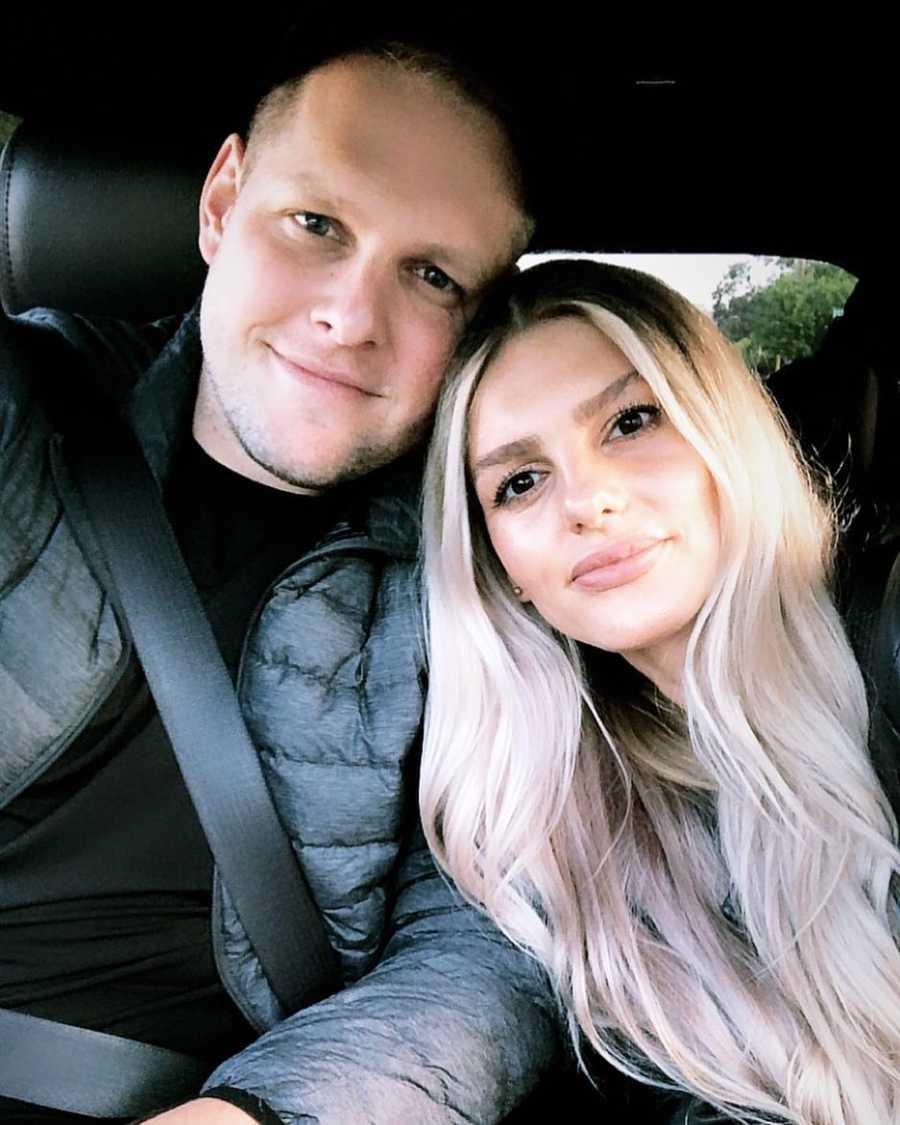 This launched our journey of adoption classes with the State that took place for the following four months. In our process, we decided we wanted a little girl, preferably under the age of three. They told us we could be waiting awhile and we were ok with that. On our paperwork they also advised us to put that we were open to a sibling group just in case, and even though that wasn't our plan, we wanted to be open to it.
Throughout the process I really had to work at protecting my mind. The internet was filled with horror stories of adoptions and it was so easy to get sucked into the 'what-if's.' I decided early on that I would just take it one step at a time and at any point I could change my mind and that would be OK.
We finished the classes and did our home study and prepared for the wait. A few days later before our home study was even fully written up, I received a call. I was at my fitness studio getting ready to open it for the evening when I recognized the number and immediately picked up. It was the adoption organization we were working with calling to tell me they had a match. They didn't have many details other than this was an 18-month-old Caucasian little girl and wanted to know if we wanted to move forward. I told her we did, and we set a time for them to interview us. I hung up the phone and was so excited and a little shocked. I thought we would be waiting awhile, but I also just had a feeling this was going to be our little girl.
A week later I was leaving the studio and opened up my email to find an email from our adoption agency stating they had just received information about the bio mom of the little girl, and she was pregnant. If we wanted to move forward with the interview with the little girl, we had to be open to the baby as well. As I read the email my jaw dropped. We had never considered two kids throughout this process, let alone a newborn. I called Tomas and shared what I had just read. I asked him what he thought and he responded with his typical, 'Let's do it!' I told him this wasn't a typical 'let's do it' situation; this would be two kids under a year and a half and a newborn. Even though he was ready and up for it, I needed time to think about it and pray so I called my mom. She was way more realistic but still felt like this could be the right fit for us. I told myself I would give myself the day and respond that evening.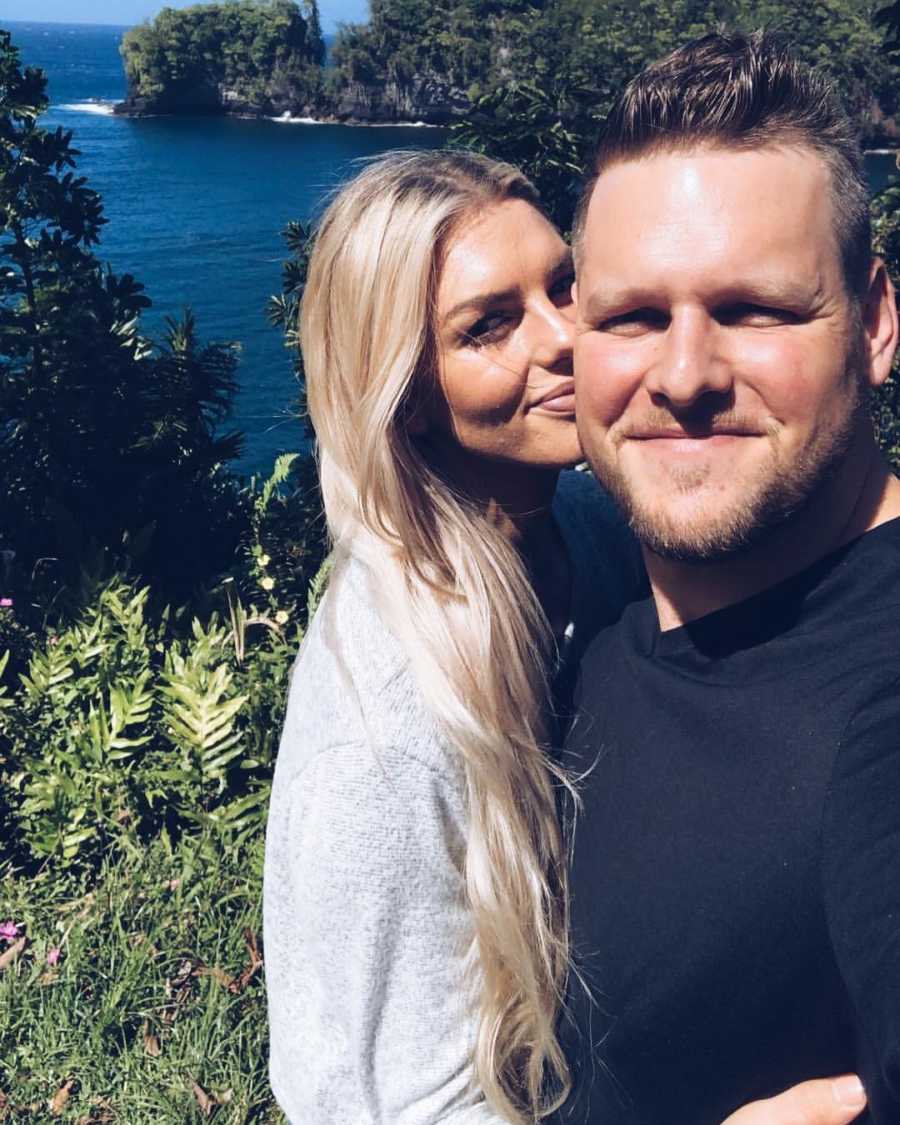 I got home so overwhelmed but also a little excited. As the day went on my excitement grew and the fear drifted further and further away. I walked into our two spare bedrooms and pictured these babies in them. By 5:00 p.m. that night, I had my answer. I emailed back and we set the interview.
We went in about a week later and were met by a team of individuals who were advocating on behalf of these specific children. They asked us a bunch of questions and gave us more information. We learned the baby was a boy and he would be born in a few months. We left really wanting these babies but knew there were other people being considered as well. A week later we got the call. They had chosen us and wanted to meet the little girl immediately so we could start bonding with her before her brother was born. Two days later we met. It was at a Panera Bread and it was instant love at first sight. She was shy and sweet and every time I looked into her little eyes, I knew at my core she was mine. The next day she moved in. We named her Mia and honestly the transition couldn't have gone any better. I was on cloud 9 with my baby girl and about three weeks later, we got a call that her baby brother had been born early.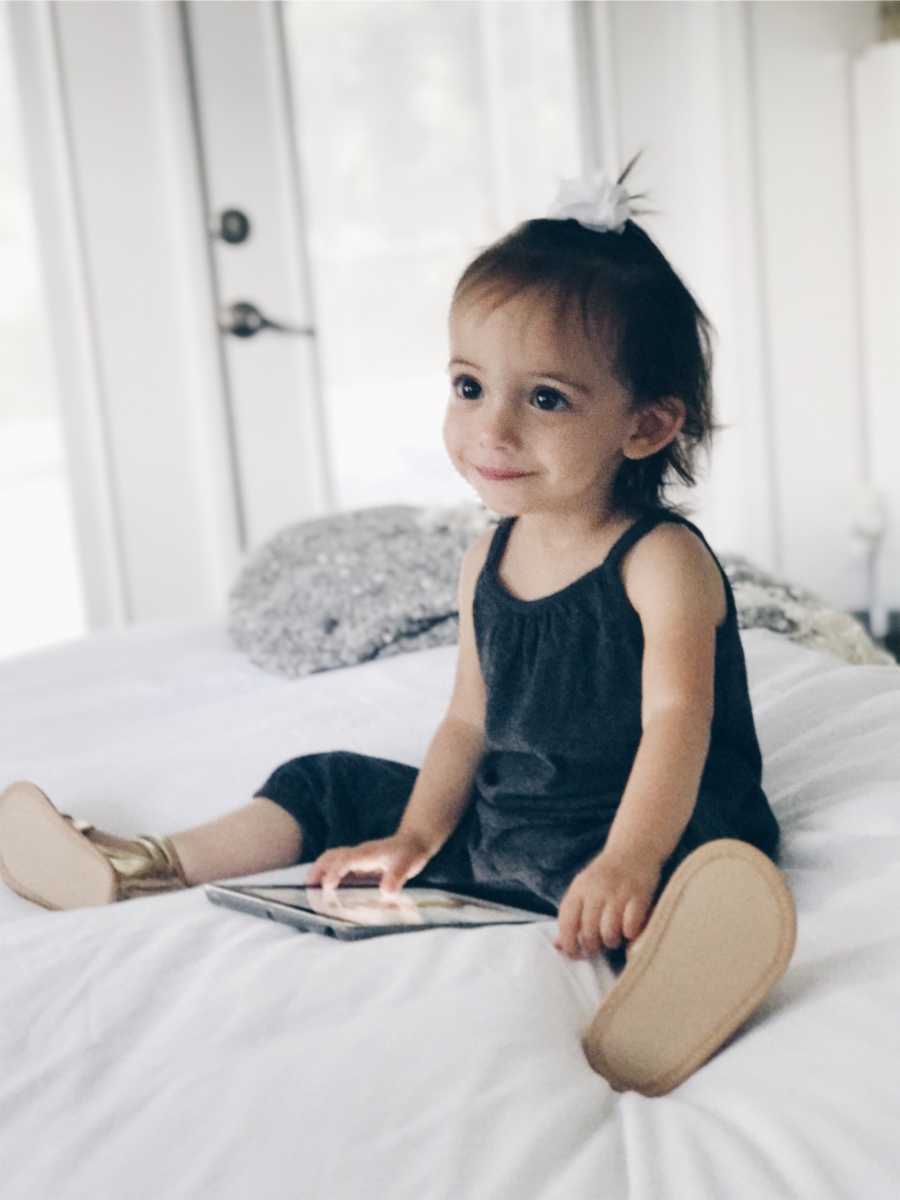 The weeks that followed his birth were really difficult. There was a mix up in paperwork and it was another 3 weeks before he finally moved into our home. He was perfect! So sweet, looked just like my husband, and we named him Kai.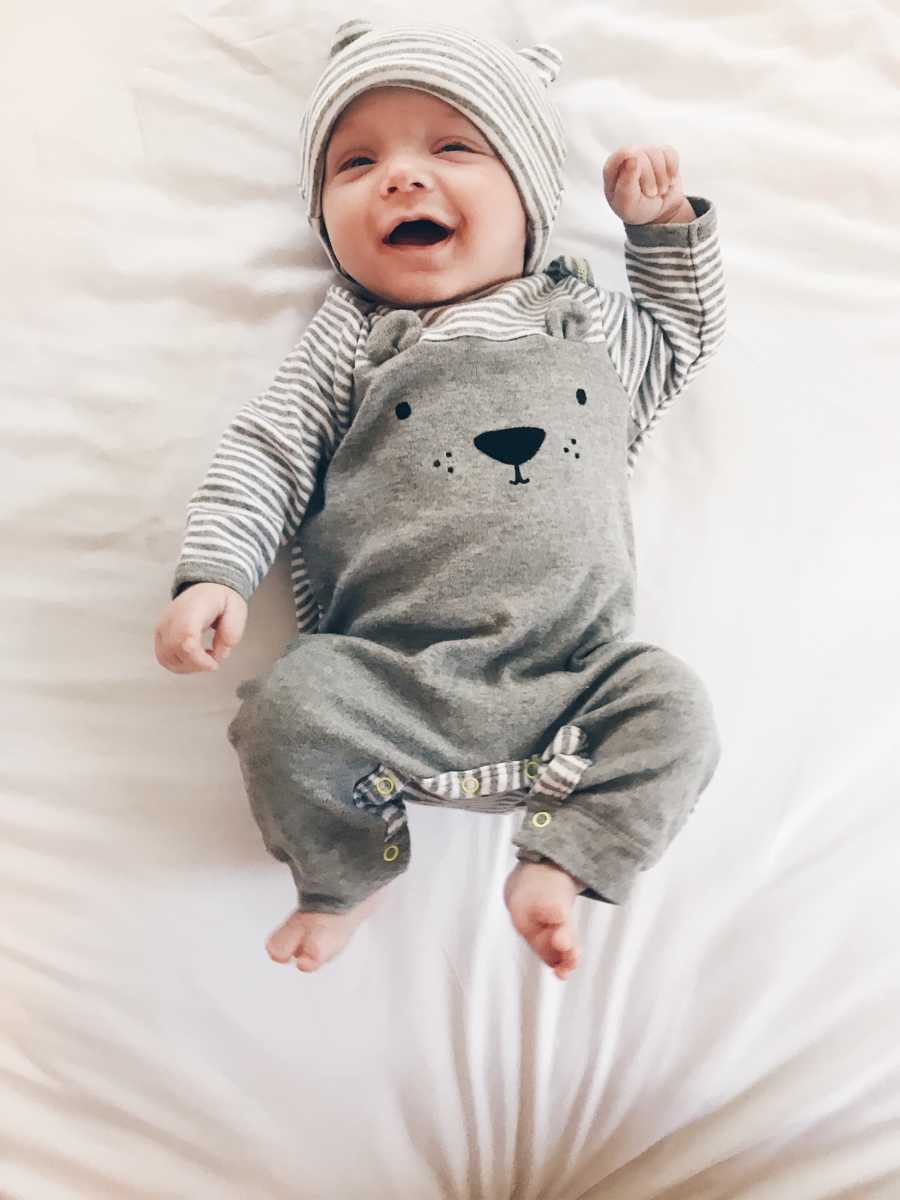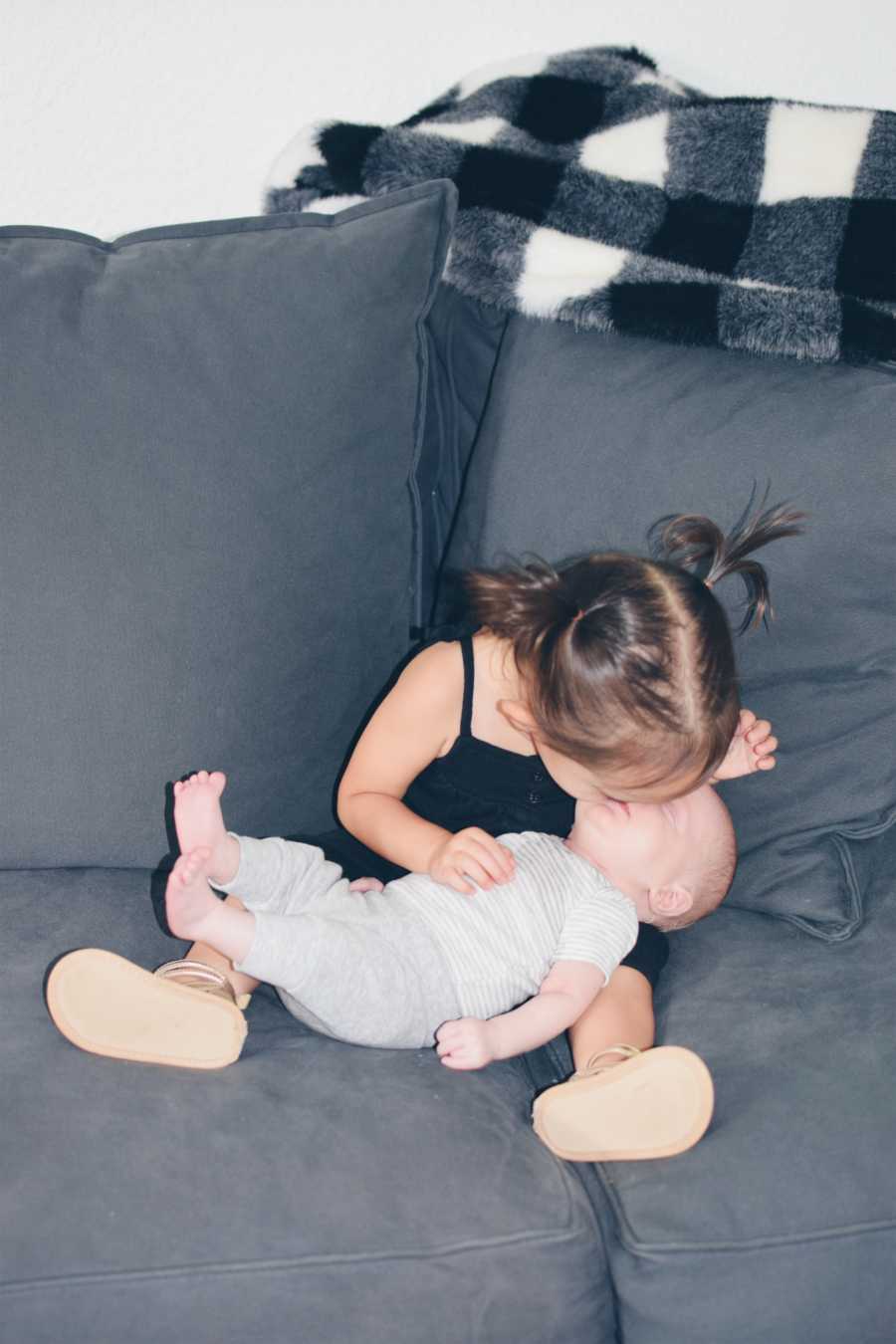 The months following were pure bliss for me becoming a mom. It had its overwhelming moments for sure but we loved Mia and Kai so much. They fit perfectly in our little family. Their adoptions were finalized within the following six months, and they were forever ours.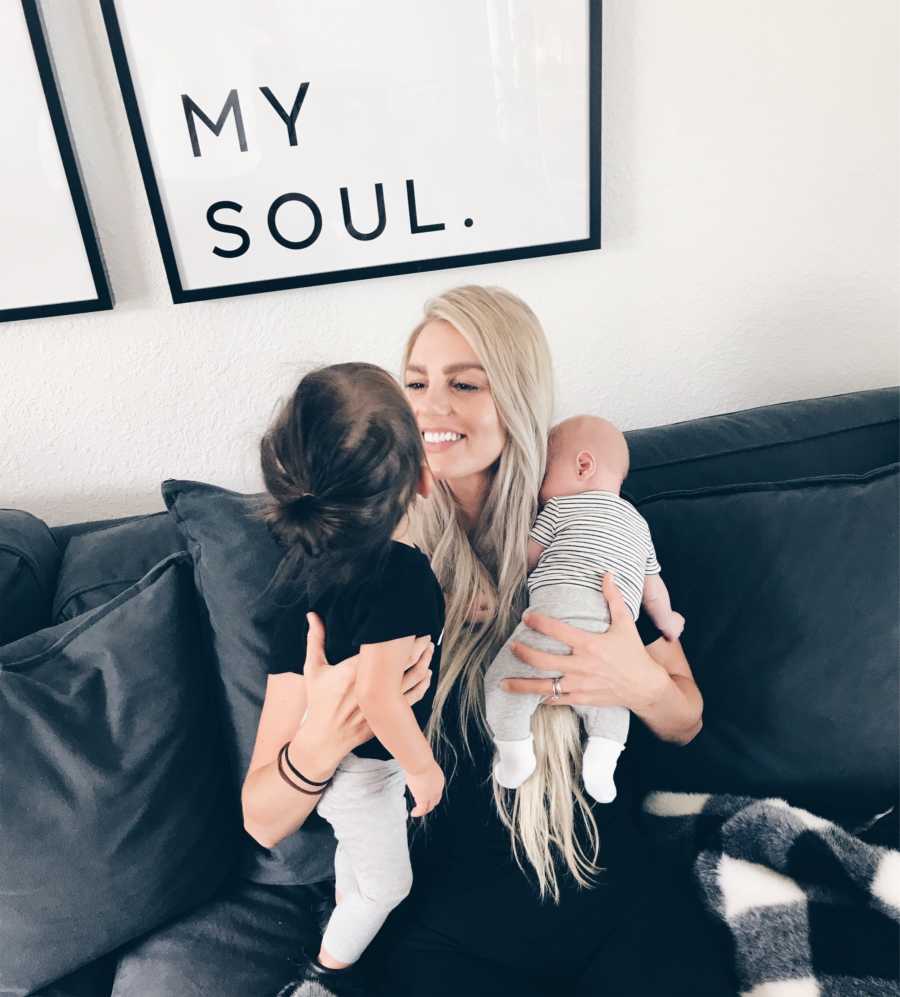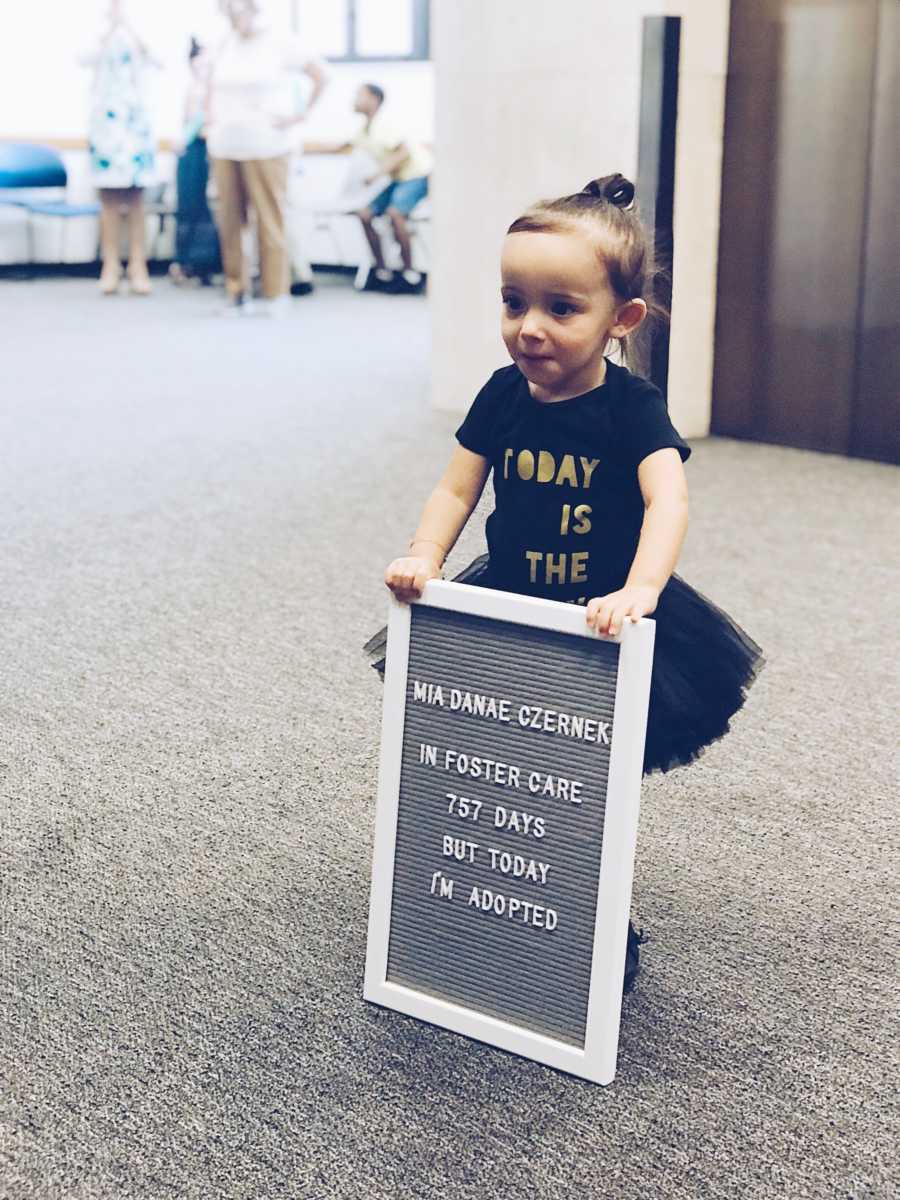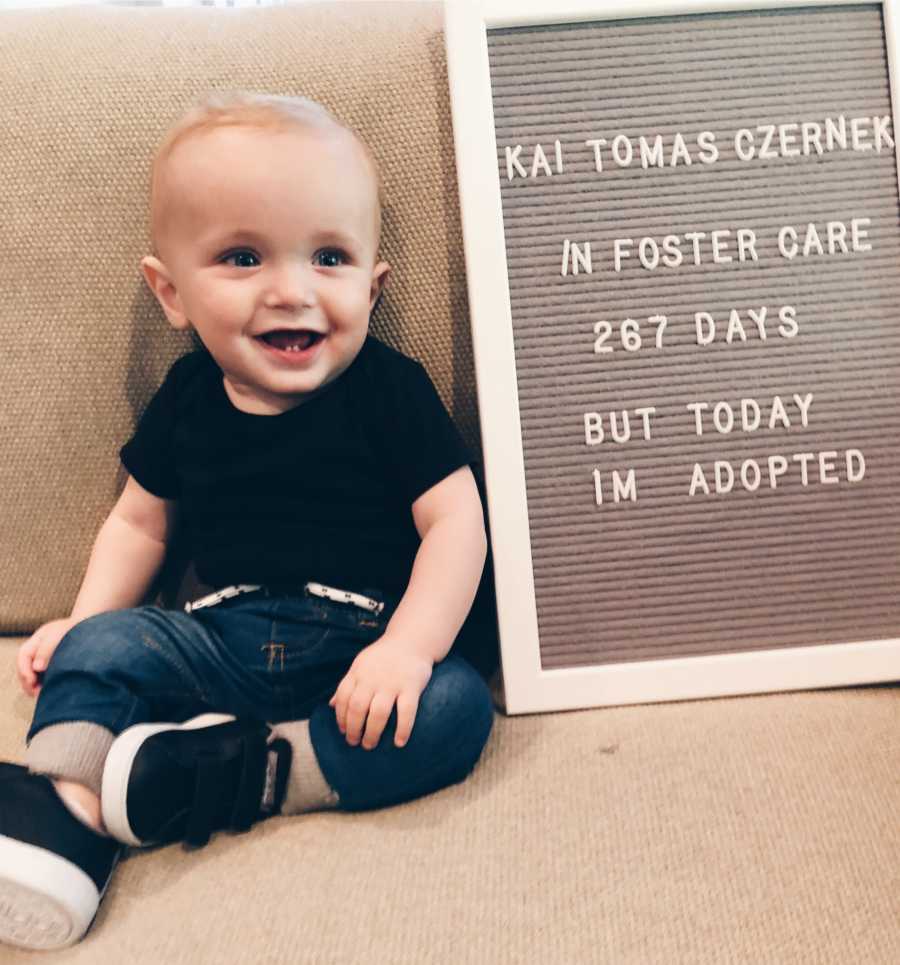 Kai was about to turn one and Tomas started asking me about another baby. I can't say I was fully on board, but I also wasn't against the idea. I knew of so many couples who try for a while so I figured we would start trying and just see what happens. The next month – I was pregnant.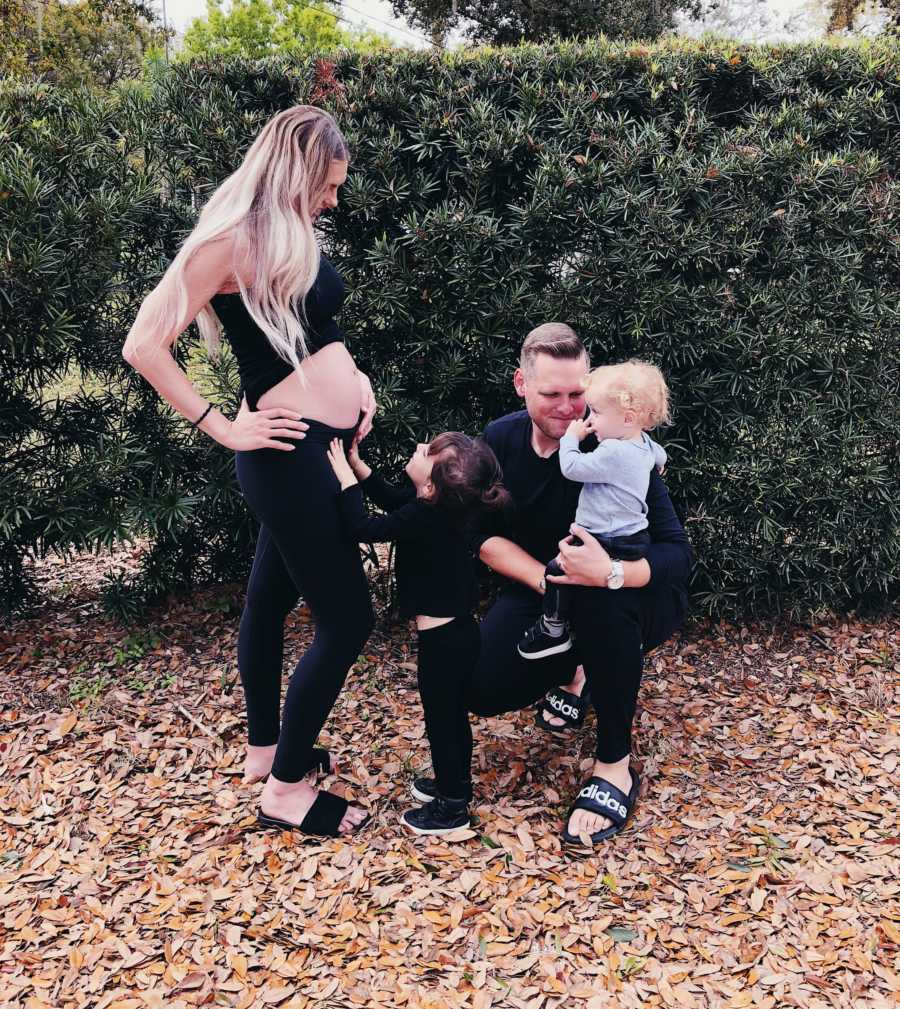 We were so excited to add to our family and loved that all of our kids would be super close in age. When we found out it was a gir,l Mia's excitement went to whole new levels and she became obsessed with her baby sister and asked me every day when she would be born.
When I was about 18 weeks pregnant, I had some genetic screening done on the baby. I was 100% convinced everything was fine and it was routine at my doctor's office. I was shocked to receive a call that our baby had Down syndrome. I had a hard time at first. I needed to grieve the baby I pictured us having and prepare for life with a special needs baby. The following months had a lot of ups and downs but knowing the whole time that it was going to be OK, I just needed to meet her.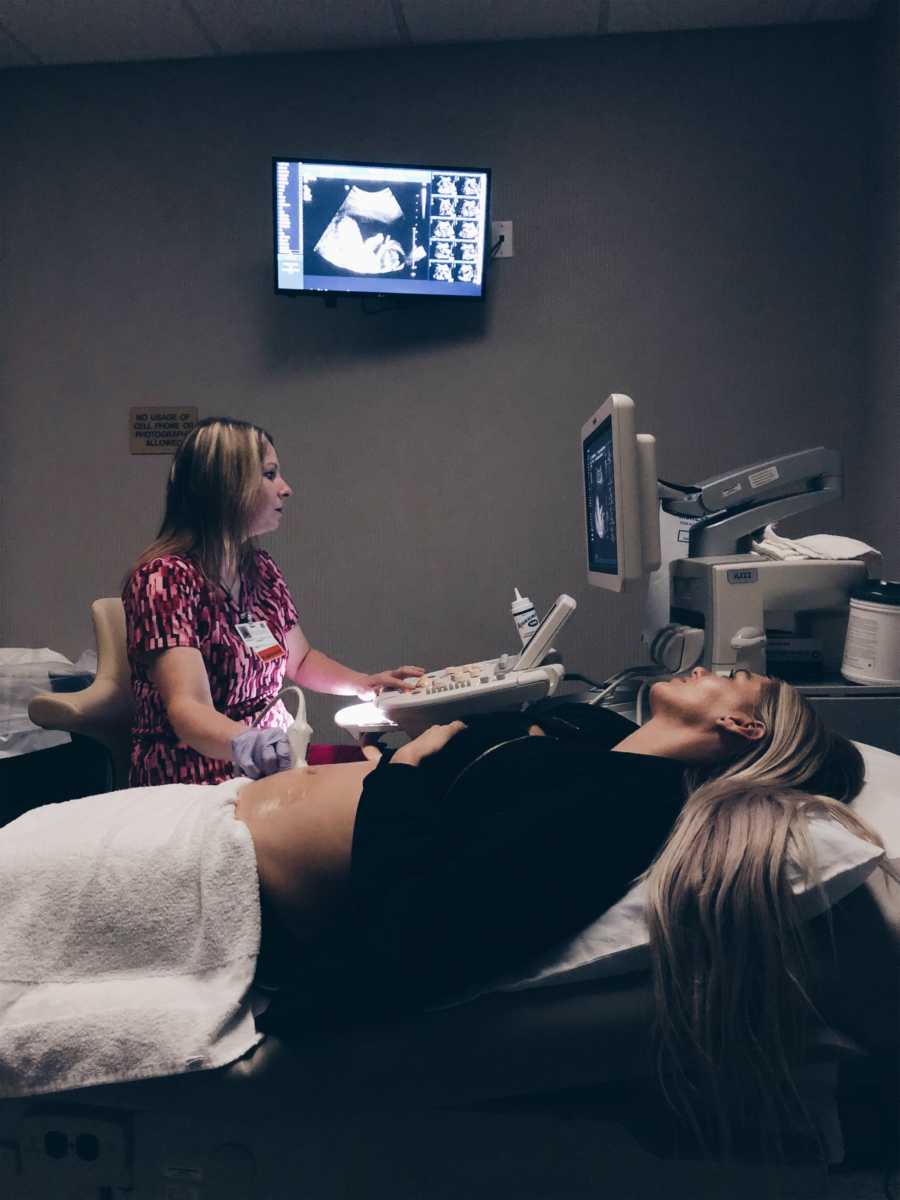 I ended up getting induced 3 weeks early and we welcomed Aria into the world! She was perfect. She was born with Down syndrome and a heart condition but she was healthy and strong and she was mine.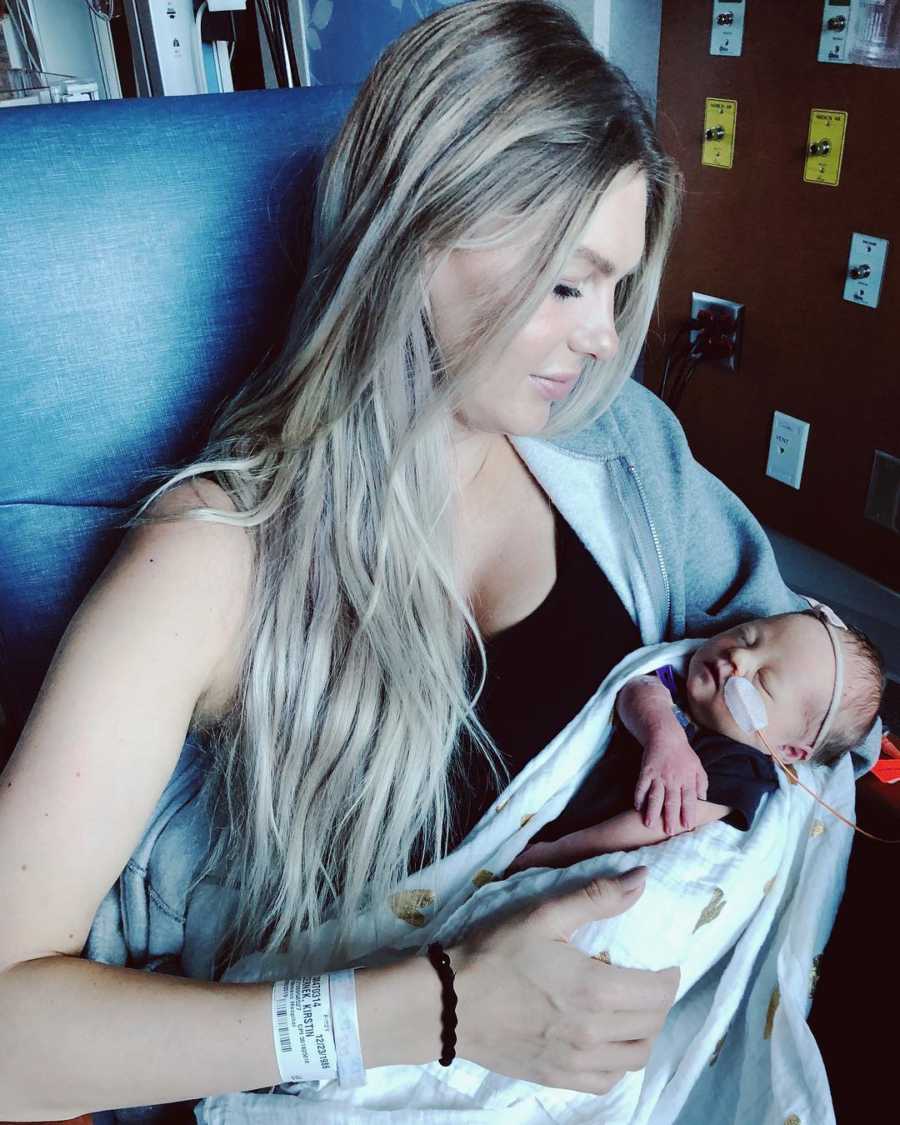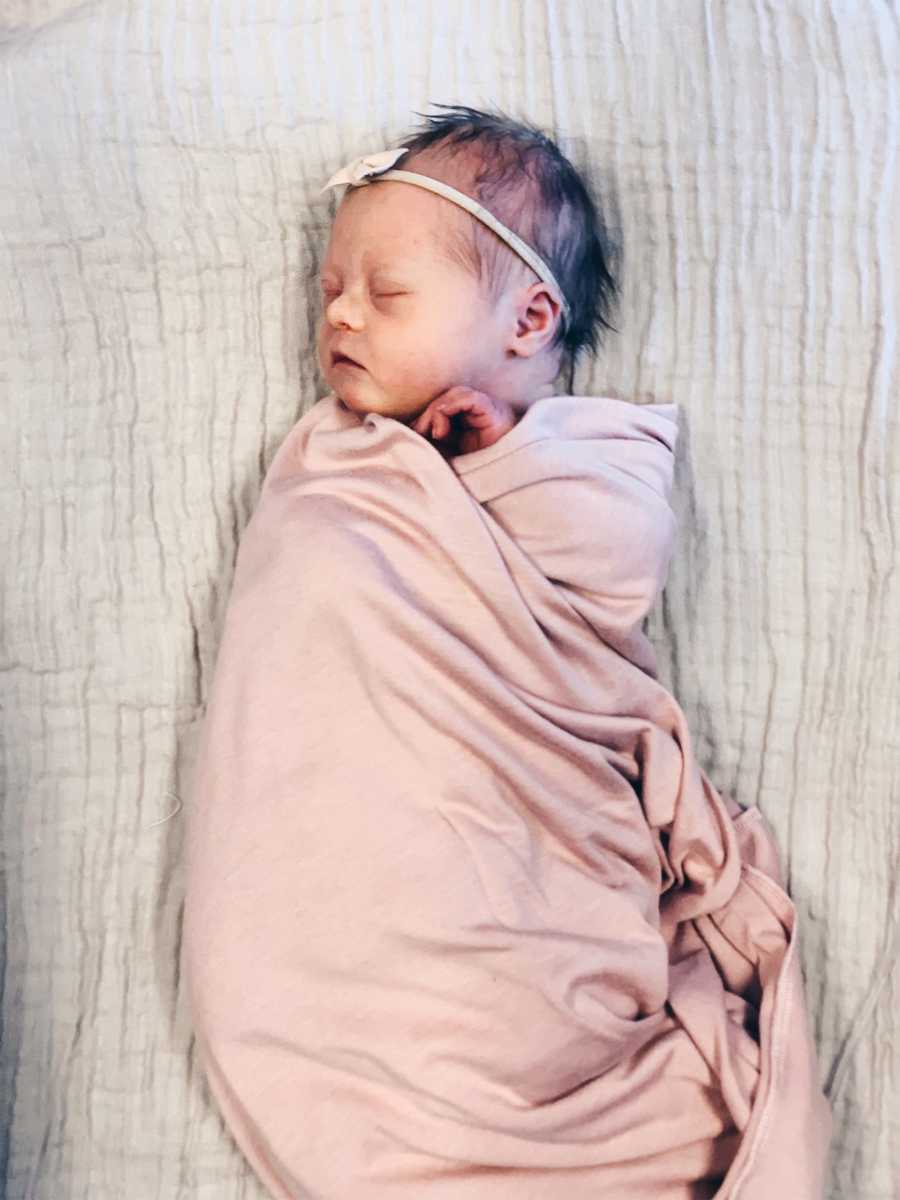 The kids instantly fell in love with her and even though our family isn't a typical one, it's mine, and I'm obsessed with everything about it. I wouldn't have it any other way. It's been a journey, but our journey, and I can't wait to see what continues to evolve in our family's future!"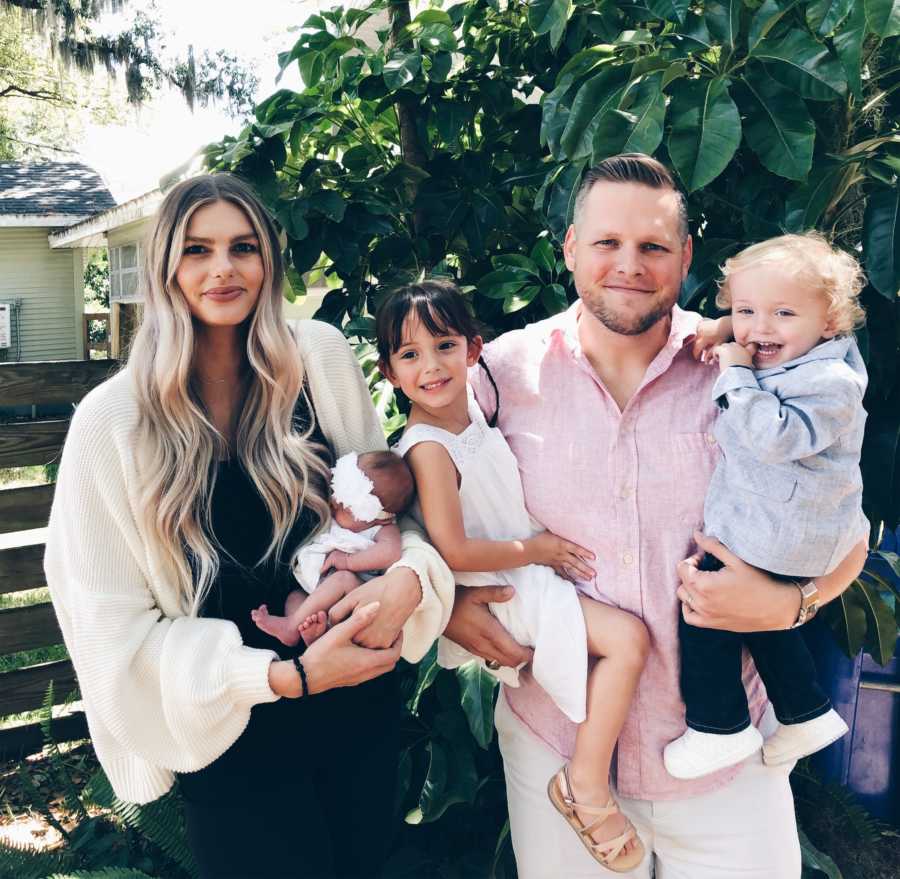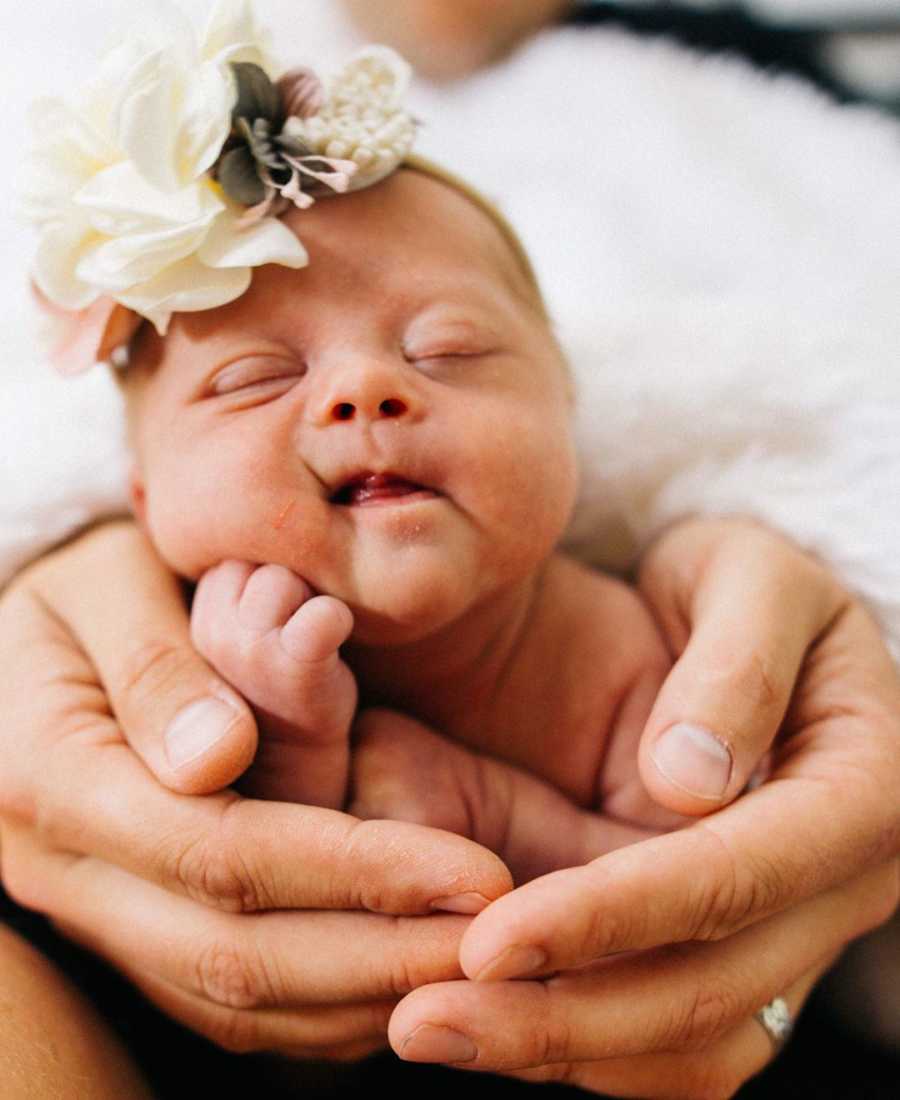 This story was submitted to Love What Matters by Kirstin Czernek of Lakeland, Florida. You can follow their journey on Instagram. Do you have a similar experience? We'd like to hear your important journey. Submit your own story here, and be sure to subscribe to our free email newsletter for our best stories.
Read more inspiring adoption stories:
'I basically had twin girls with Down syndrome, one of whom had only been home a month, and now I was having twins! My whole world stopped. I looked at my husband in shock.'
'I've never had real parents before. I've waited my entire life to be treated the way y'all treat me.' Couple adopts 18-year-old who was 'abandoned by his birth mother with no name'
Help us show compassion is contagious. SHARE this beautiful story on Facebook with your friends and family.