"It's almost time. Time for the 29th Annual Annville Memorial Day Parade. Thirty years ago, our dad was a member of the American Legion in our town. He and mom, always appreciative of our military and our freedoms, wanted to start our town's Memorial Day Parade again. It had dwindled down to a parade of the high school band and a few firetrucks. They had never run a parade, but they would figure that out once they got the OK.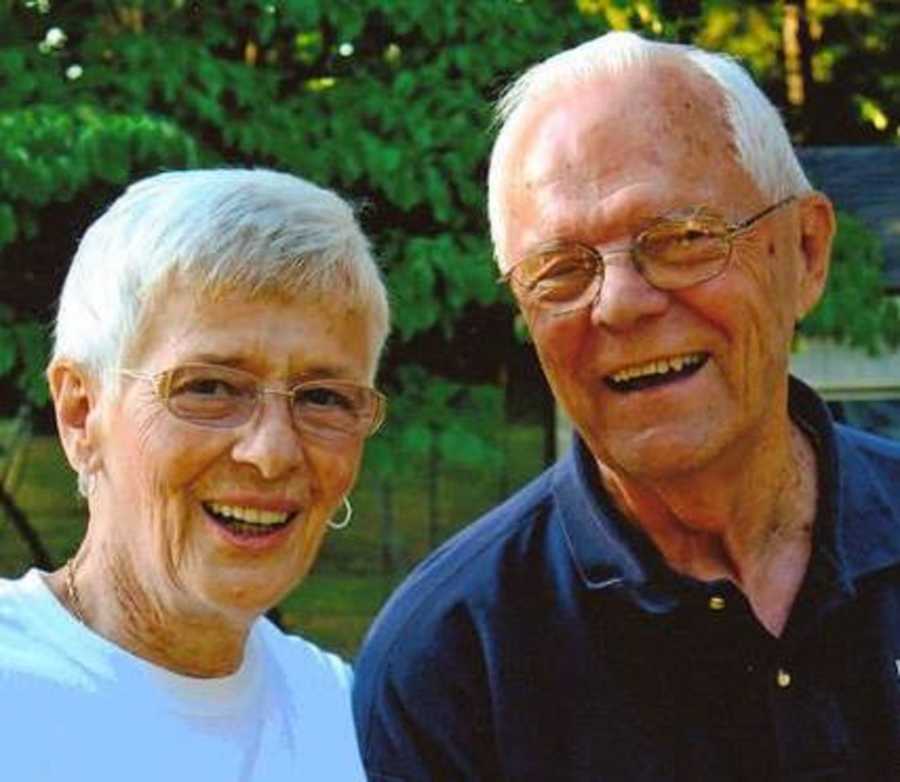 At a Legion meeting Dad asked if he could put together a Memorial Day Parade for Annville. He was told he could only do that if he was Commander of the Legion. Next year, he was Commander of the Legion! He and mom started working together (of course) on putting together a parade. And did they ever!
For the first 20 of the past 29 years, they put together what became one of the largest Memorial Day Parade's in the State of Pennsylvania in our little town of 4,500 people with one traffic light. We were a committee of four – Dad, Mom, Me and Al, our treasurer. It became a job my mom worked on 6 months out of the year – all volunteer hours. Mom did all the phone calling and list making. Dad gathered the military components of the parade from Fort Indiantown Gap, a military base in Annville. Each year it grew, and so did the number of people up and down the parade route watching the parade.
Remembering those that never came home.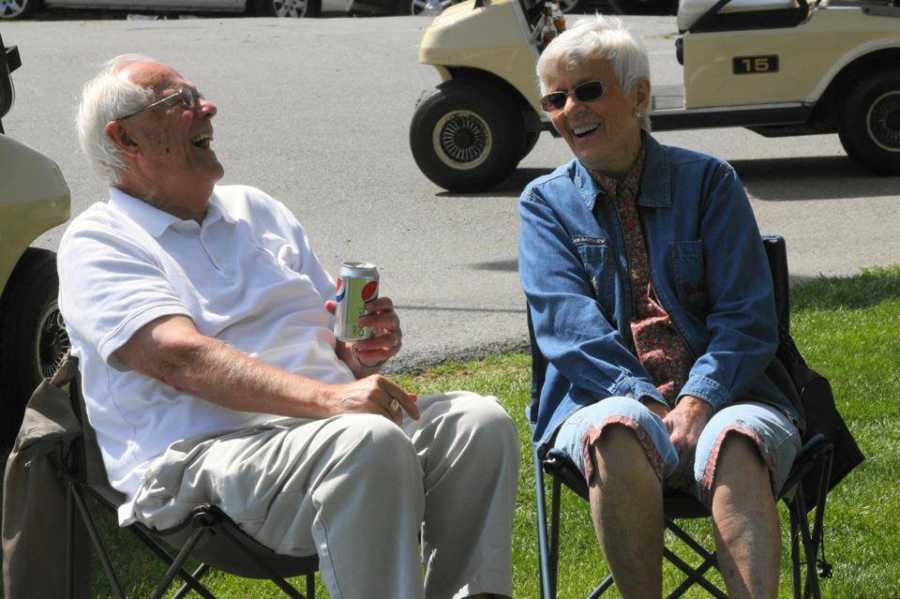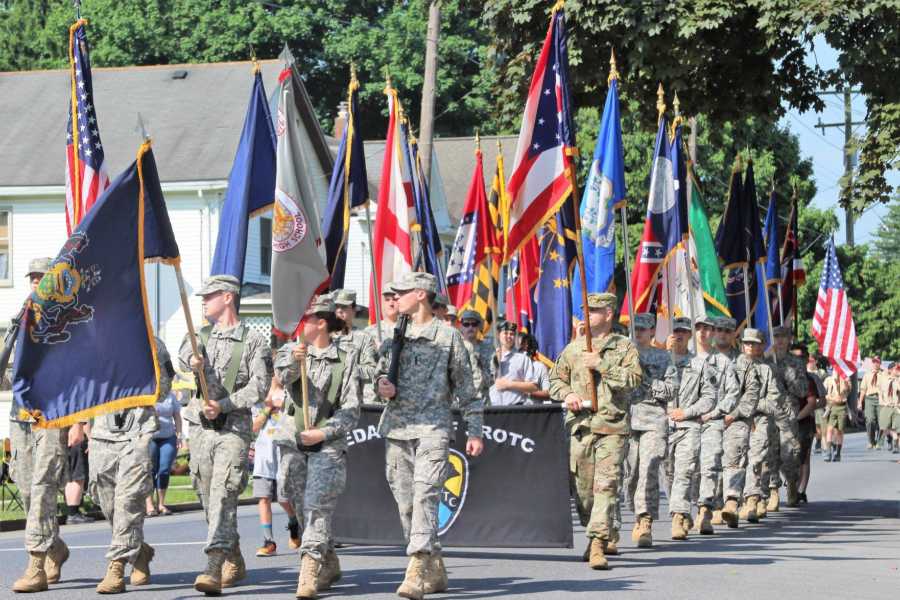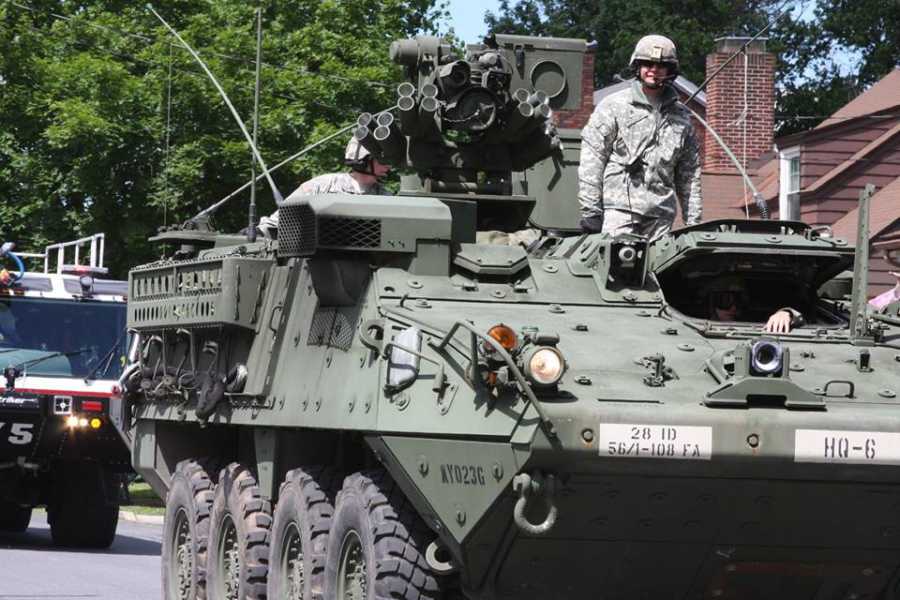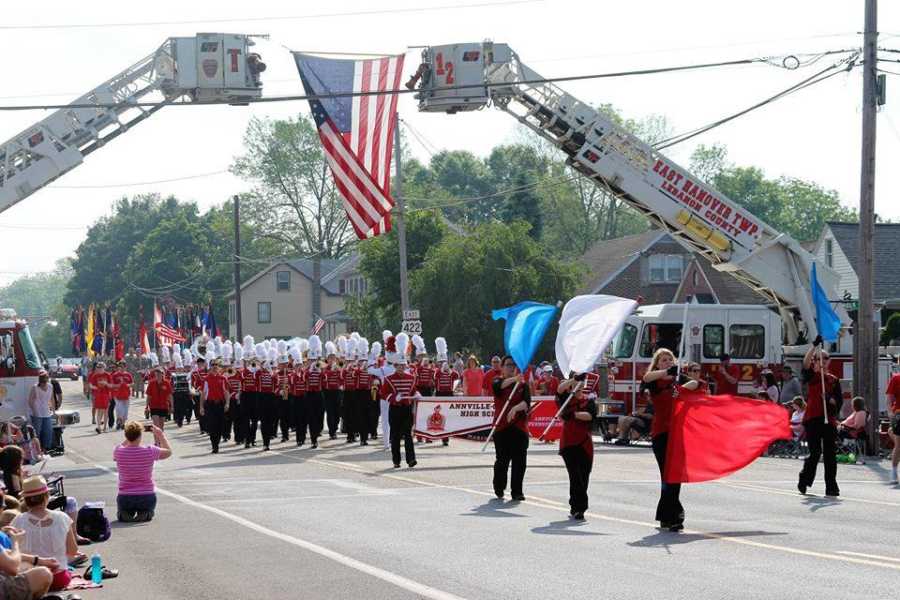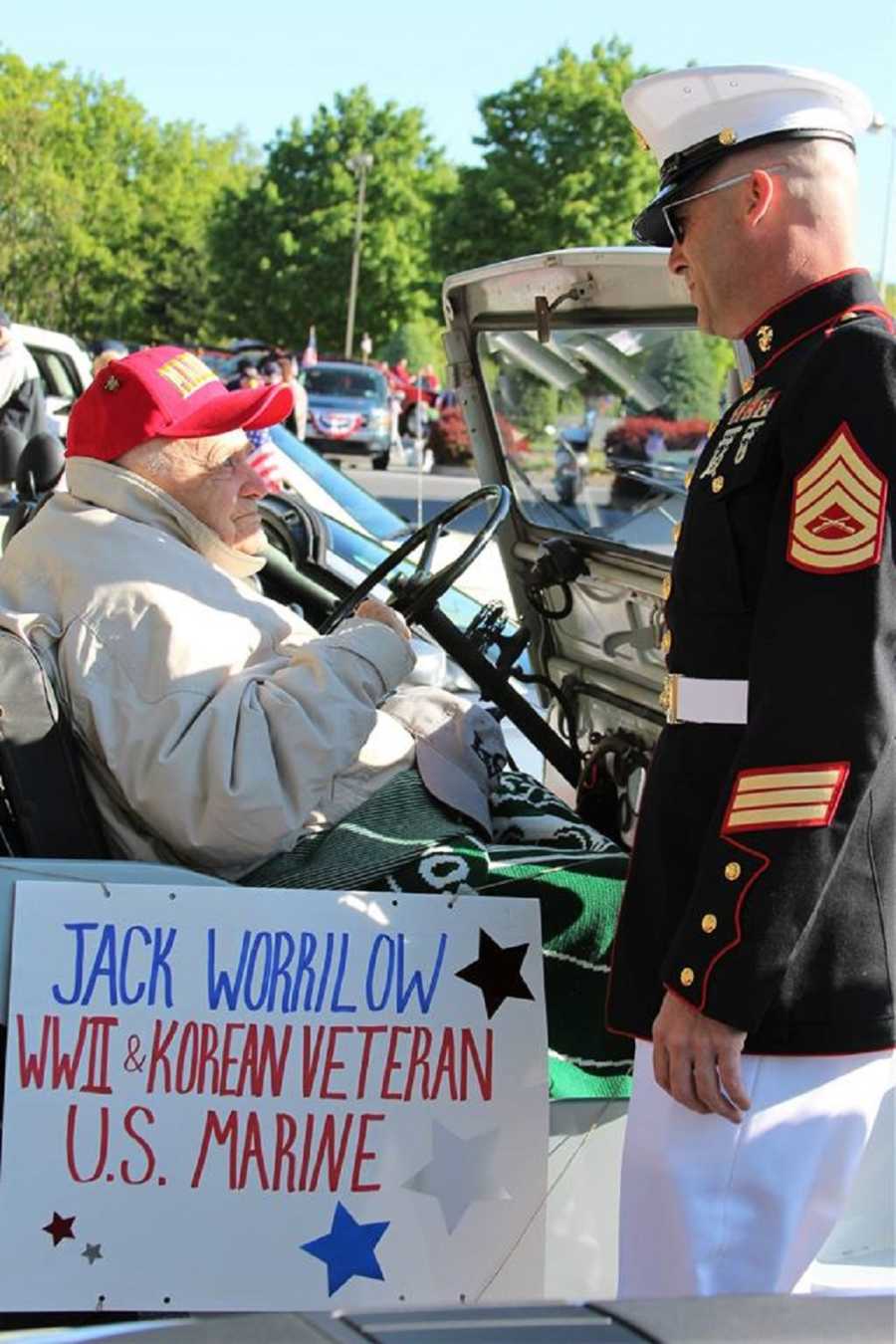 They never did if for recognition – we had to force my mom to ride through the parade a few times over the years. She wanted to be in the background. Lining up cars. Directing everyone to where they needed to be. She was small but mighty. Strength with respect. If she asked someone for something – she usually got it. I saw someone I knew one year, and he said, 'You're mom called me about driving my convertible in the parade.' I asked him if he was going to. He said, 'Do you think I was about to say no to your mom?' She made things happen. She got things done – good things!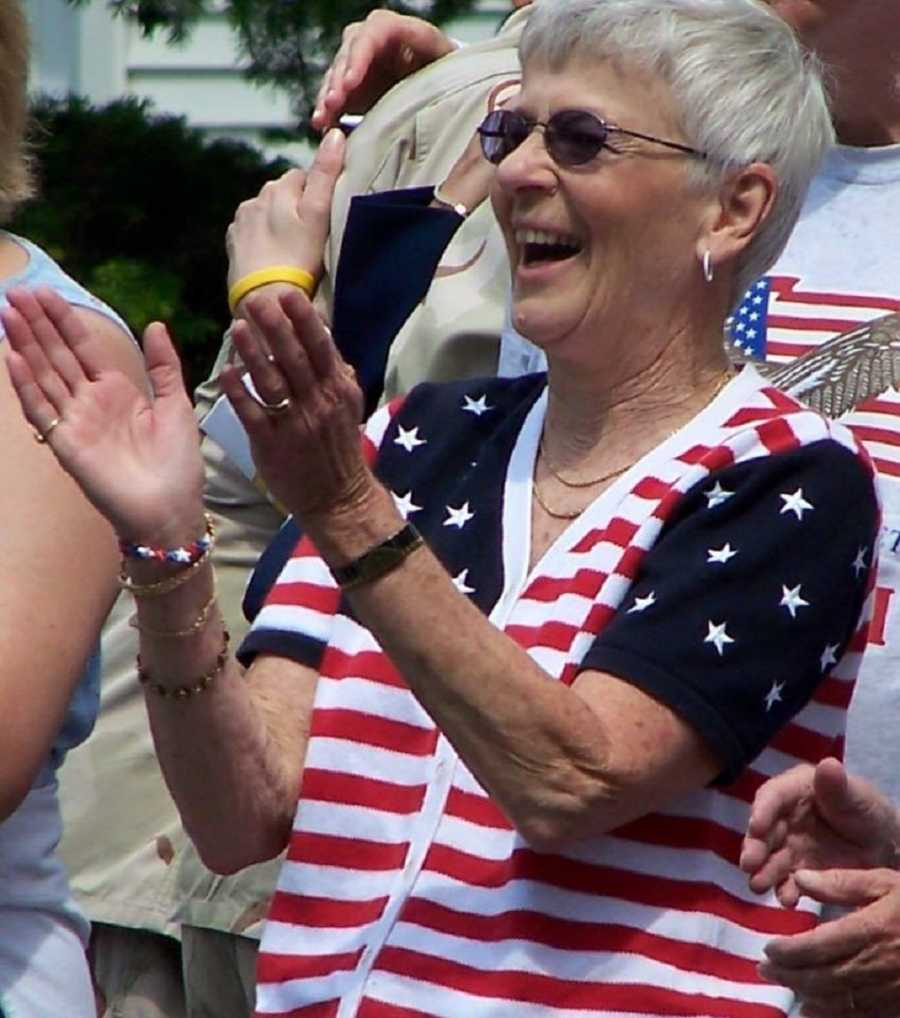 One year my teenage daughter came to me in the parking lot in the middle of the organized chaos of parade morning. She informed me she did not want to carry the Division Banner. I told her, 'That's fine – Go tell Grammy you're not going to carry it.' She looked over at grammy/my mom directing everyone around her and said, 'Never mind, I'll carry it.' She made you a better person sometimes without you even realizing it.
Nine years ago I took over the parade and with a committee of six we have continued their dream and our community's pride. We are a community that will not forget those that never came home, and we are now at least 3 generations that understand the importance of Memorial Day. Prior to Saturday (our parade is on Saturday of Memorial Day weekend), you will see people with homes along the parade route hanging their flags, planting their flowers, mulching, mowing their lawns and lining the streets the night before with their chairs, as approximately 5,000 people of all ages descend upon our little town to gather with family and friends, to watch a parade, and to remember. Immediately following the parade, we have a Memorial Service to bring it all together and to remember.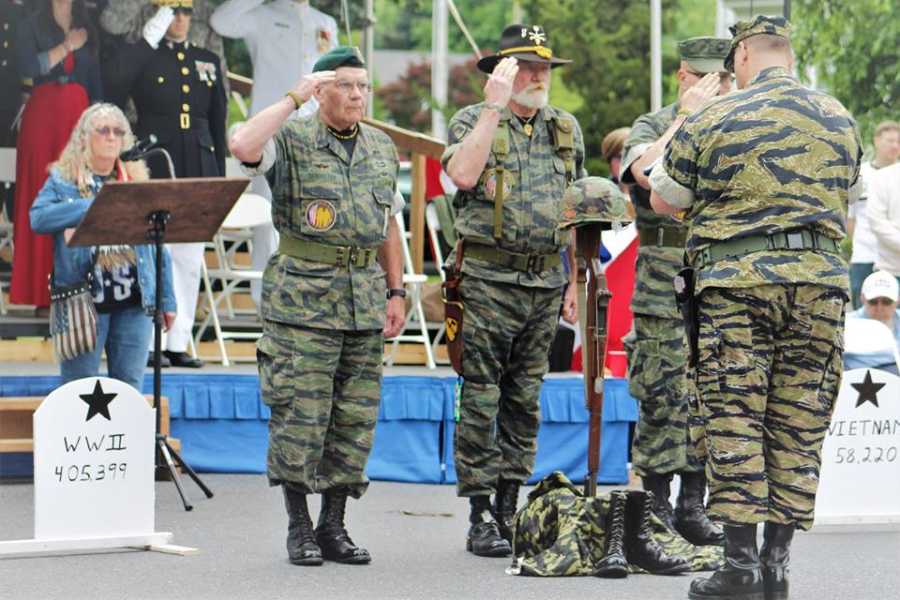 This year will be my Dad's last parade. His heart is failing. He is on hospice. All he talks about every day and to everyone is the Memorial Day Parade – 'Are you coming? I'll be in my uniform.' We were wondering how we were going to tell him he's too weak to ride through the parade. My brother Kris, my sister Mary Ann and I discussed moving him to Mary Ann's house where he could watch the parade from his recliner from her front window. Then we made this decision – watching his final parade, a parade he and mom created, from inside through a window would be an injustice to him and to our town. So we are going for it. We are putting him in his uniform and into a car with a Registered Nurse and my brother Kris, Mary Ann and I and we are putting him in the front of the parade so one last time he can see what he and his beloved Mary Jane did for our little town of Annville.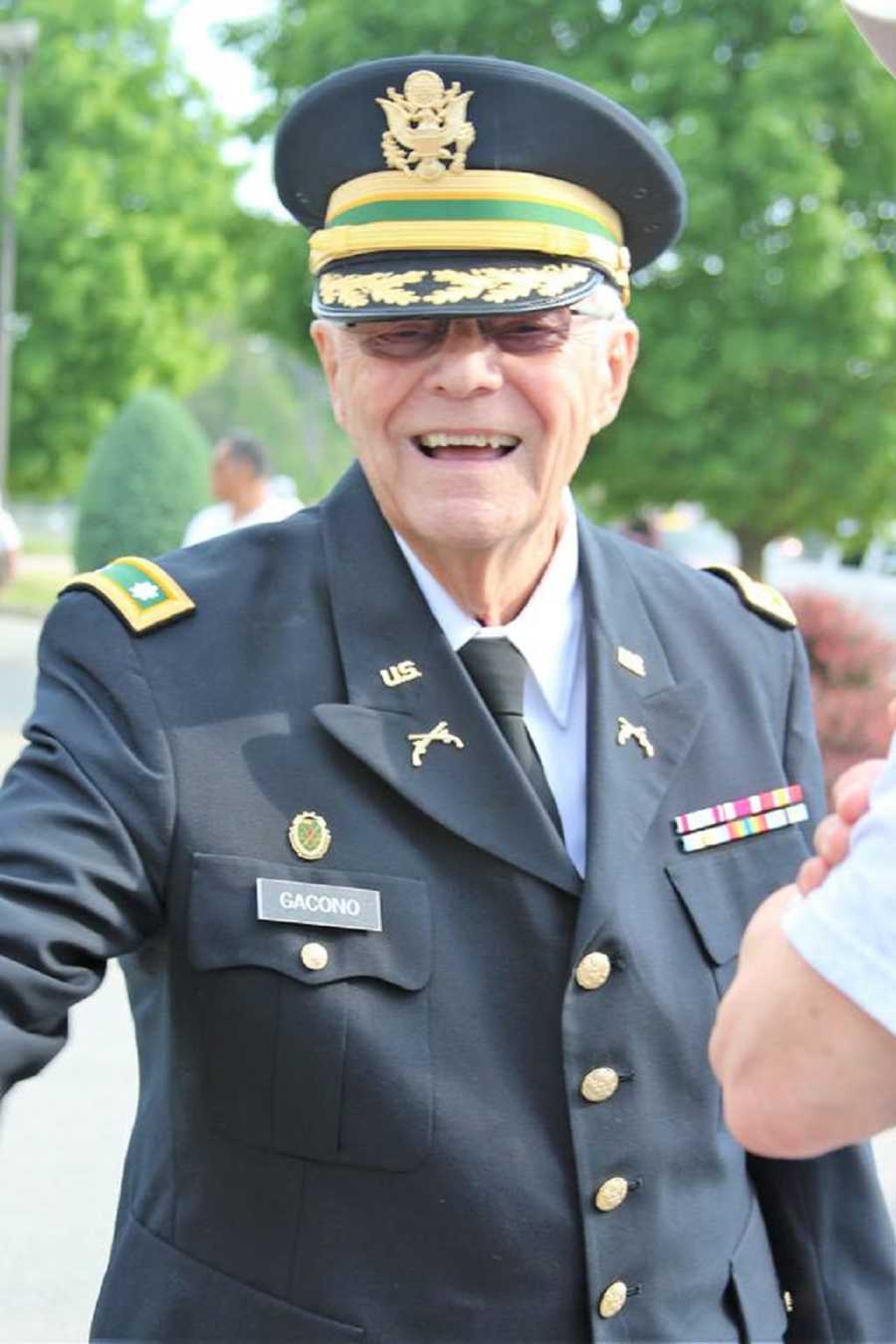 There is nothing in the world he would rather be doing this Saturday morning in Annville. It will be a chance for everyone to see our hero – V. Carl Gacono, at his final parade. V. Carl & Mary Jane Gacono, you will never be forgotten!"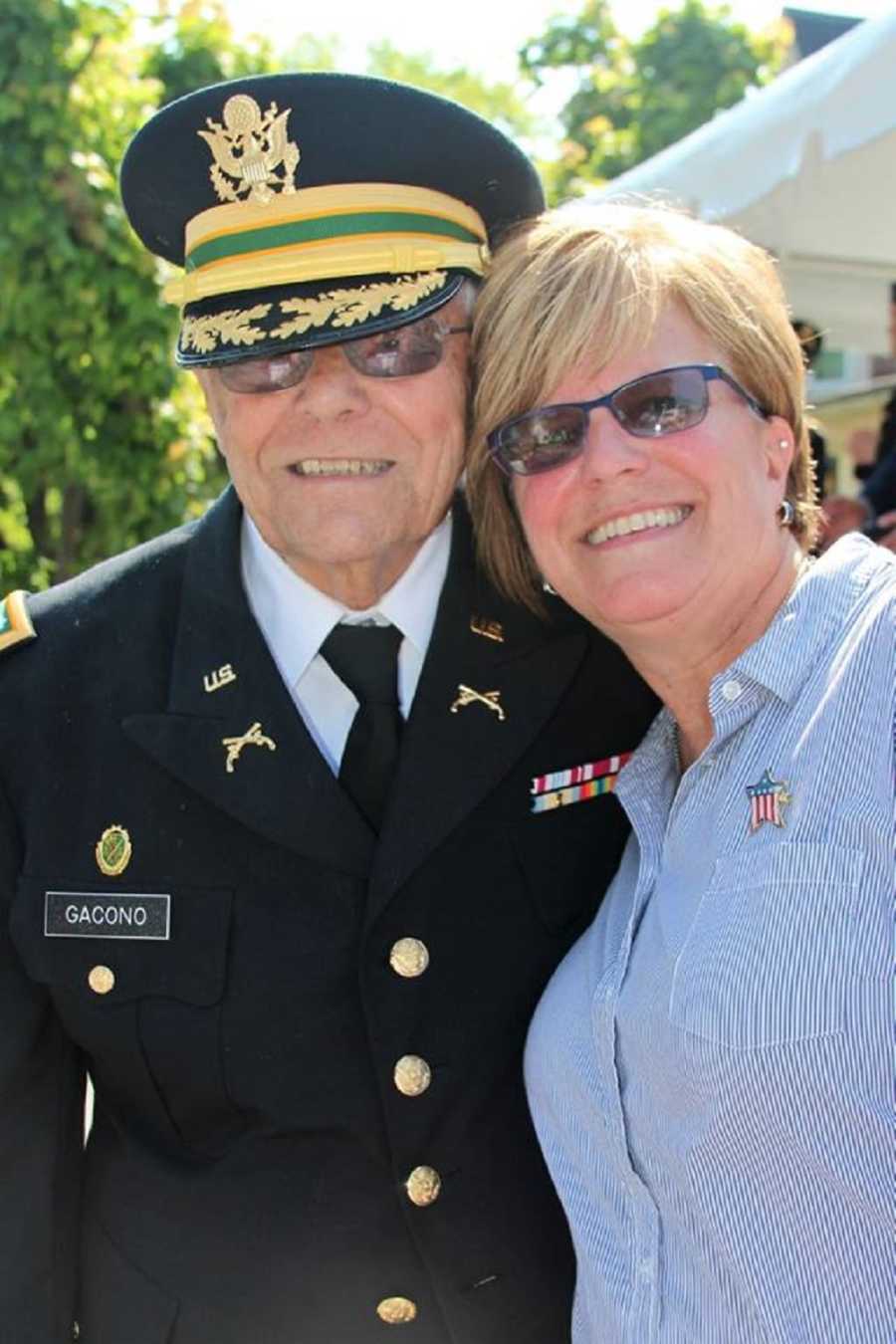 This story was submitted to Love What Matters by Becky Gacono of Annville, Pennsylvania. She has chronicled her mother's dementia journey on their Facebook page, Our Journey Through Our Mom's Dementia. Submit your own story here, and be sure to subscribe to our best love stories in our free newsletter here.
Read more about her mother's dementia backstory:
'Can you wipe my eyes? Can you make my tears stop?' We sat in silence as my 90-year-old father's tears fell. He was going to be alone for the first time in 69 years.'
'His love for her is palpable': Doting husband's explicit instructions for wife with dementia's morning routine
'He said, 'I know she can't go home,' and was quiet the rest of the ride. Dad couldn't get his coat off fast enough. He sat beside her, so happy to see her, saying how much he loved her.'
Family combats mom's painful dementia journey with humor
Show your love for the military heroes around the world. SHARE this beautiful story on Facebook.