"When I started the foster care process, I was single. When I met my now husband, I was apprehensive about being a foster parent because of the responsibility and second guessing myself. Would I be good enough, would I make this child's life worse, and was I too young? Darius motivated and pushed me to realize I was exactly what a foster child needed. My hope was that the children would accept me, respect me, look up to me, trust me, and love me.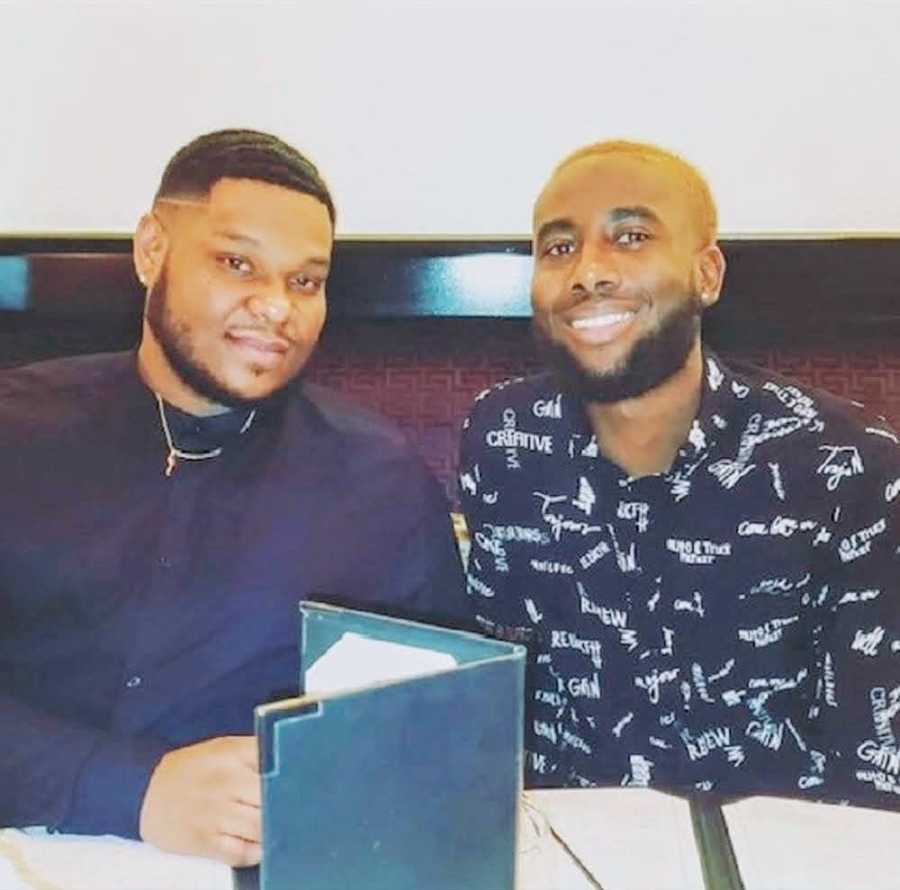 I was still concerned if I would make matters worse for the children or if I was equipped to handle all their problems and needs, and pretty much everything else that came with being a foster parent. I remember when Darius and I discussed being foster parents. He wanted to take the place of a mentor to the children. We had many discussions about foster parenting and helping others in need of a family.
We discussed how I grew up around foster children and troubled children. My mother would take kids off the streets and help them and love them without receiving any assistance from social services. Darius' grandmother owned a daycare and he, too, witnessed the love and compassion she put into the children she cared for. This motivated him to want to do the same. My family and friends were incredibly supportive and excited about the journey we were about to embark on. They felt we would be perfect foster parents and the children would be lucky and blessed to have us in their lives.
My hopes were to make a positive difference in children's lives. I wanted the children to have a home and to feel wanted and loved no matter what. We also desired that the children would let down the walls they built up from being in the system. Bouncing around from home to home. Living out of garbage bags. Those days would be over.
During the process of becoming licensed foster parents, the recruiter suggested a child she thought would be perfect. She began to tell me a little about him. At first, I was totally against it because he had issues with his identity at such an early age. He was only 11 years old and was unsure of his sexuality. 'Why would the recruiter think we were the better fit?' I questioned. However, Darius said I would be the perfect fit, and that we had faith we should do it. We set up a meeting to see how he would interact with us, and we said yes.
Initially, he was supposed to finish out his school year and come 30 days later. However, the day after we met, we received a call stating they needed to move him that day. This is when fear set in. This is REAL. I was scared when we got the call for my son. I was panicking. I left my job and went shopping for everything I felt he would need. You know, children do not come with a manual. When he arrived at the house, he had a pair of flip flops on and two trash bags with his life packed away in them, but he had a smile on his face, and he was happy to be there.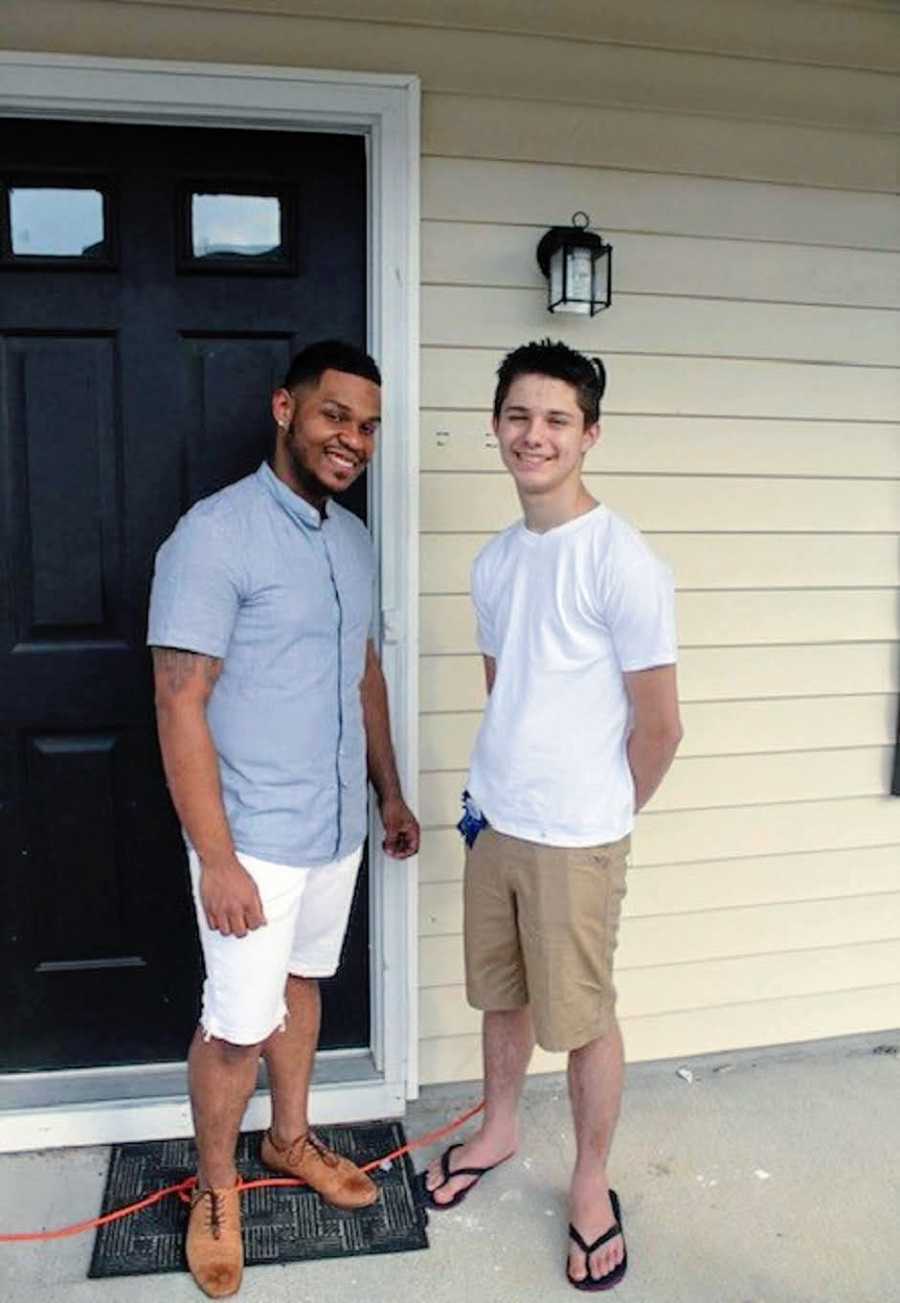 I told him to put his bags down and come with me. I took him shopping and bought him a new wardrobe. He could barely fit into the clothes he brought. The shoes in the bag were too small. I bought him 5 pairs of sneakers and 20 new outfits. He was so overwhelmed trying on clothes. He had never experienced anything like this. I was overtaken with emotion and finally understanding what a difference I can be in his life. From the first moment I met him, I questioned if he would accept us because of the difference in our ethnicities.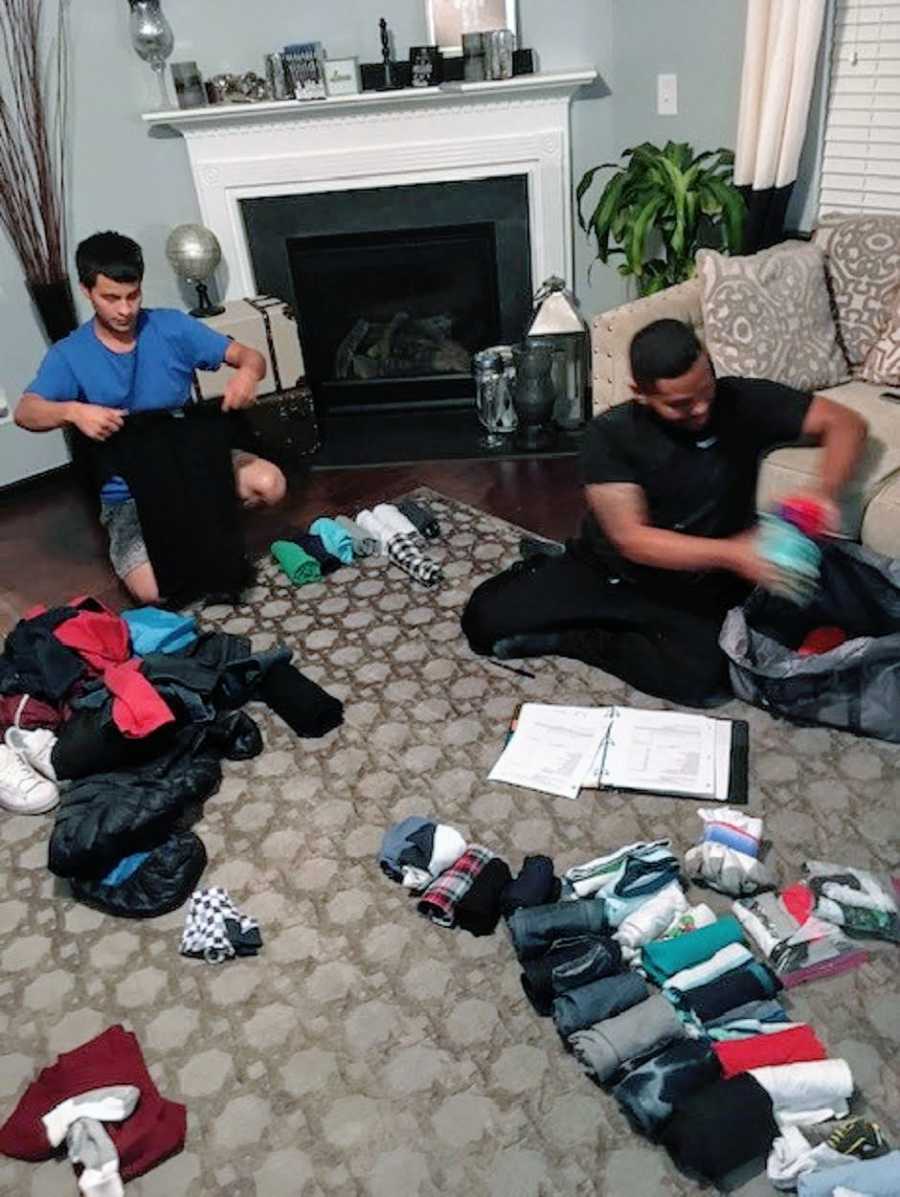 The early moments between us were difficult. We were establishing trust, rules, boundaries, and trying to teach him morals and rules of the house. Teaching him our expectations was hard at first. Learning to be a foster parent was a learning process for us as well. We had someone looking up to us and we were responsible for his life. We had a child that we had to keep safe. He needed to feel safe, loved, and trust that we would execute all these things and more. From there, he began to trust us. It got easier and easier to love him and feel his trust in us grow.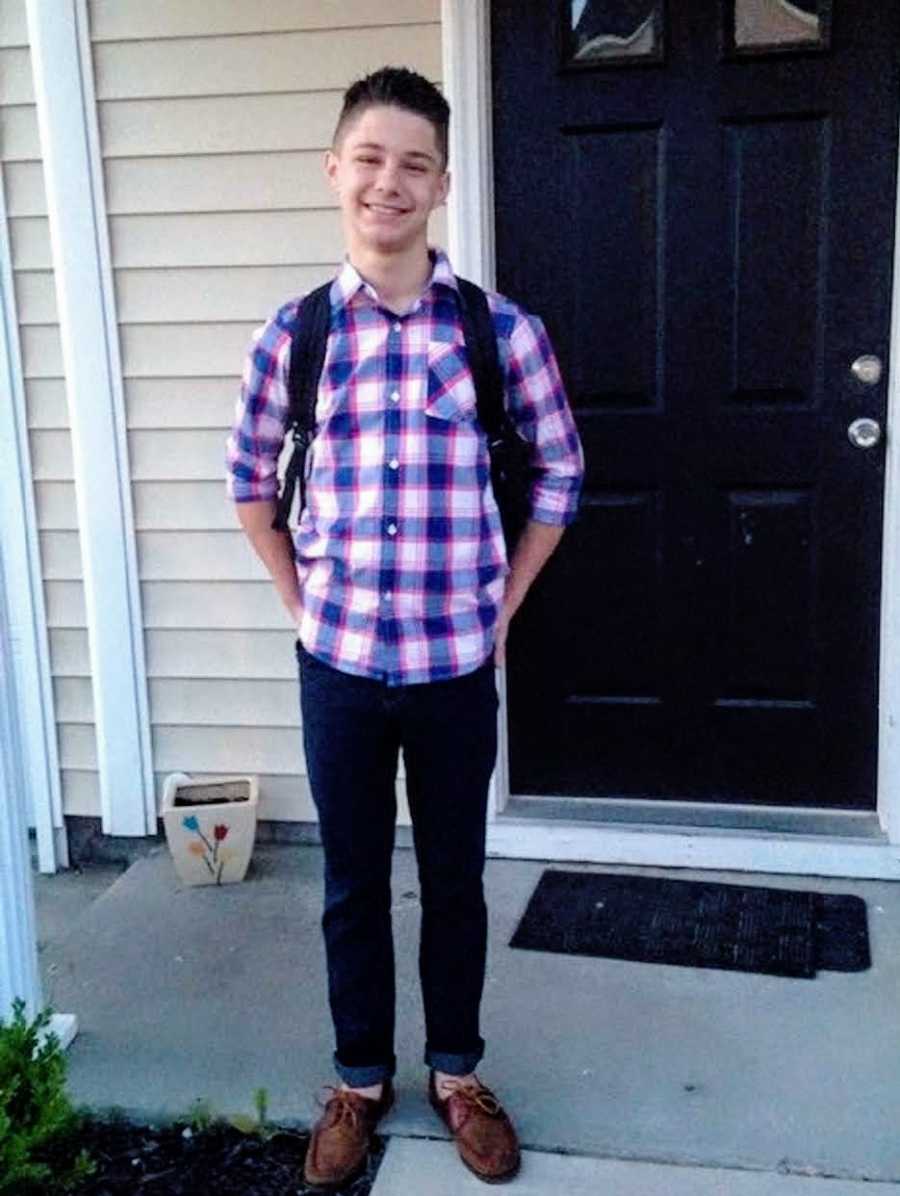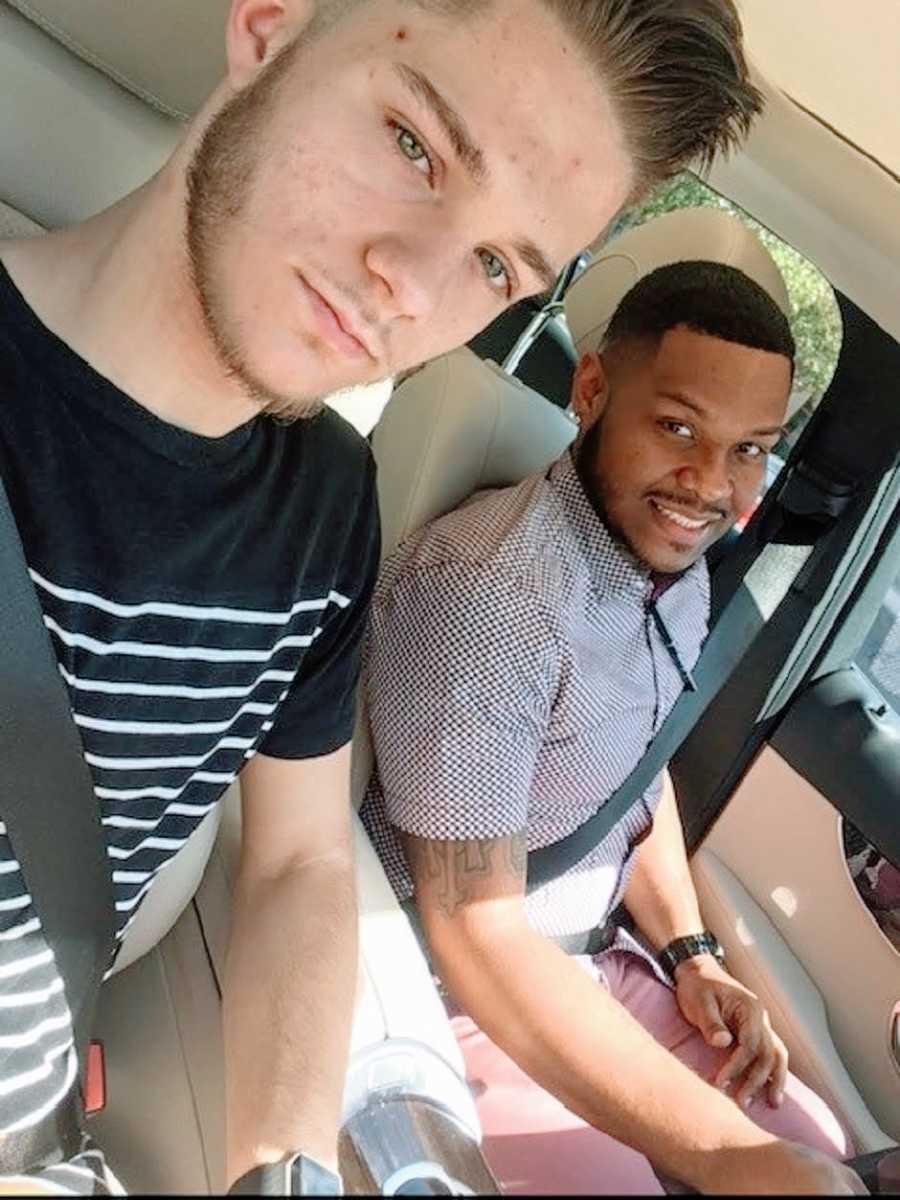 My perspective of fostering a child was transformed into wanting to help more kids. Parenting came naturally because I was impacting the lives of children in such a positive way. We fostered so many children from all walks of life, like the four boys that crossed the border alone after taking a 15-day journey from Guatemala. They were caught by border control, and soon after, I received a call asking if I could take one of them. I told them to send us all four. They did not need to be separated. They were with us for 31 days until they were reunited with their relatives here in the US. They were so grateful, and even with their language barrier, they let us know that they were so thankful for welcoming them into our home. The day they left, I cried. I gave them hope.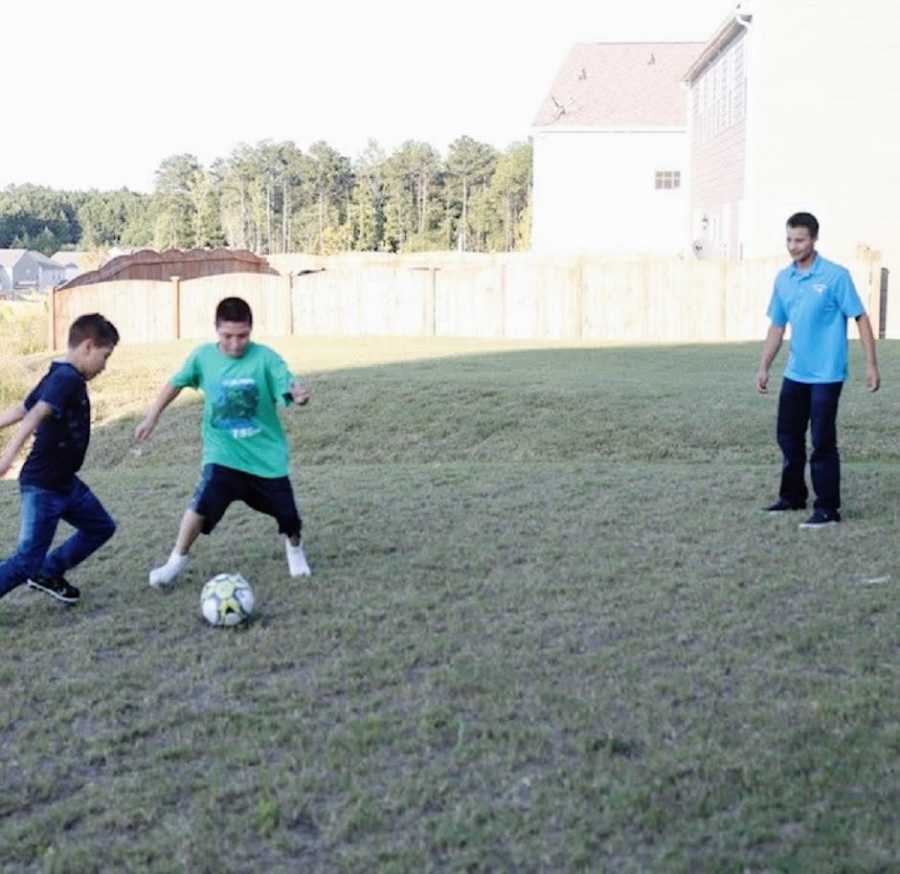 We experienced disrespect from children acting as if I owed them something. Some kids are so hurt they would learn manipulation and cause confusion and disruption between my husband and me. Some children would have to leave the home because they would go back home to their families or they were not a fit after we tried and tried. They would ultimately give up on themselves.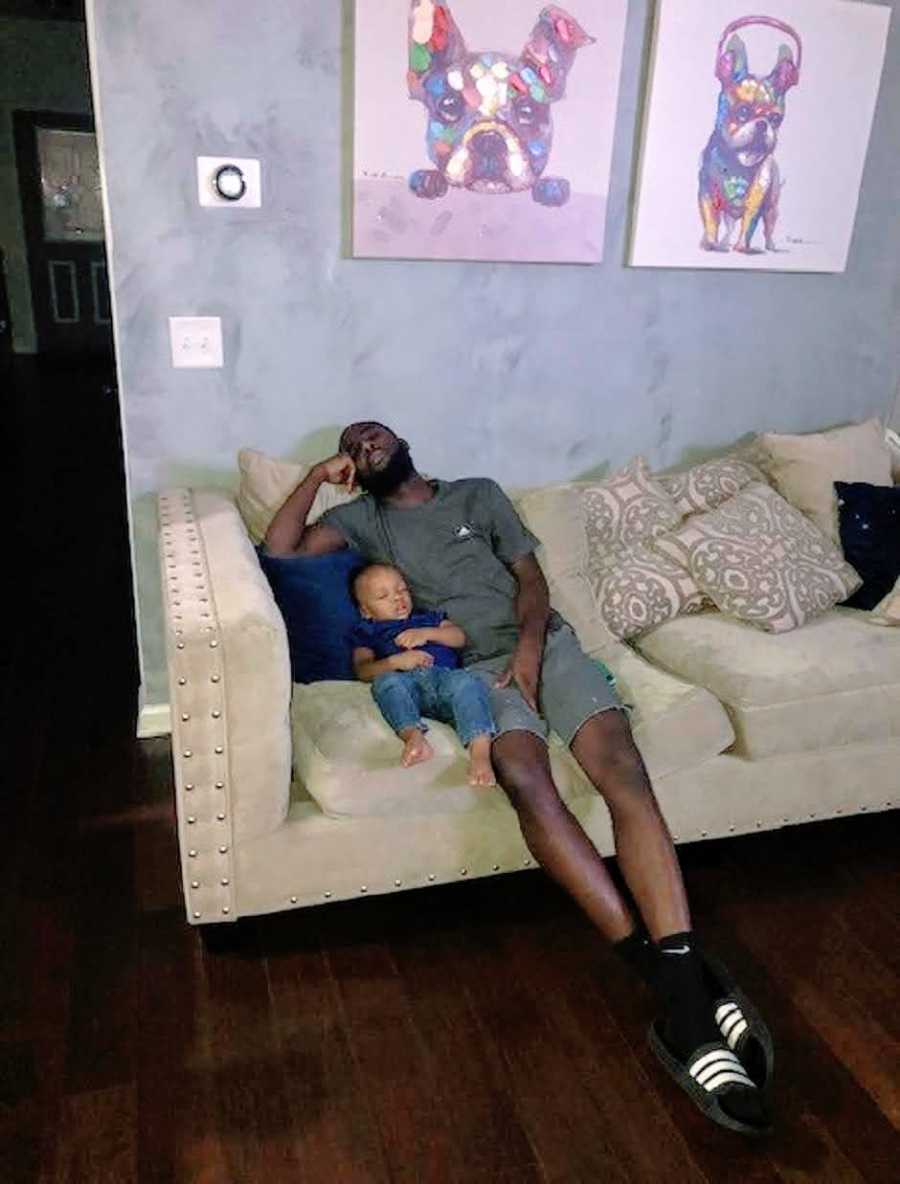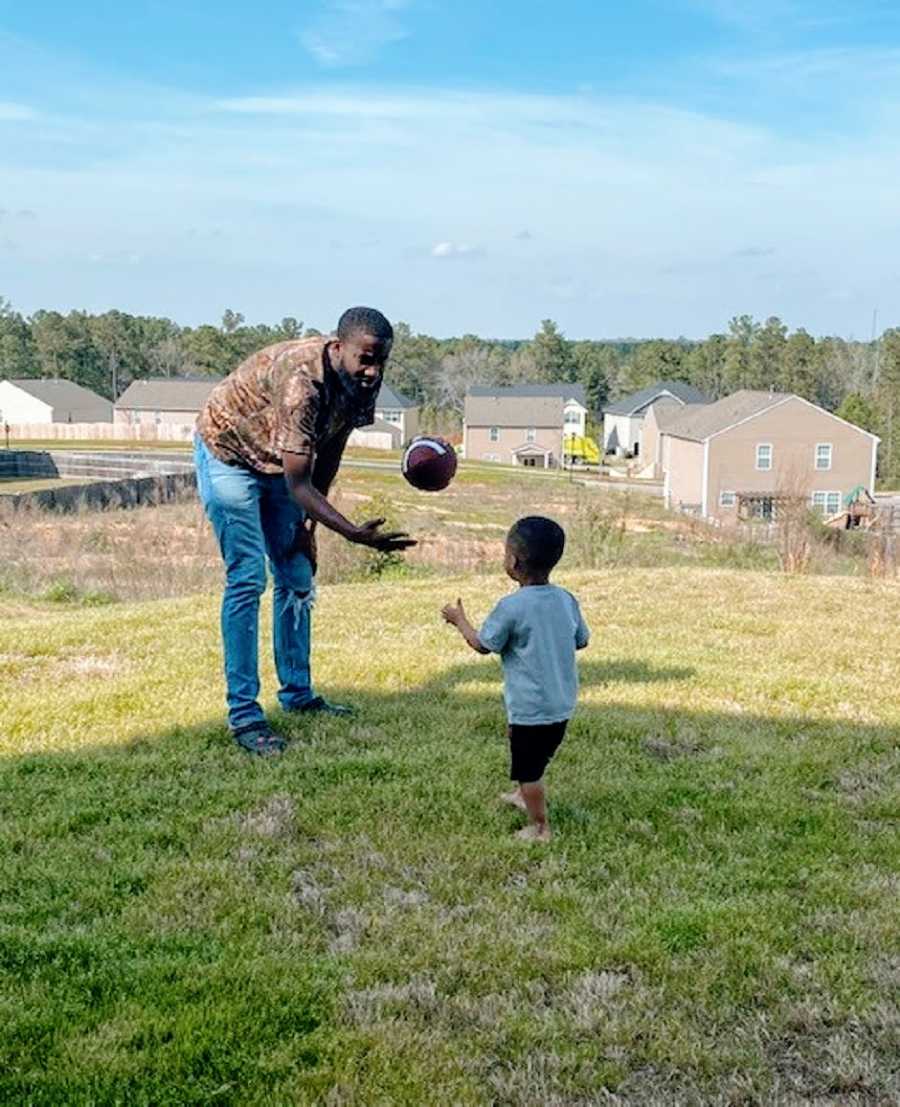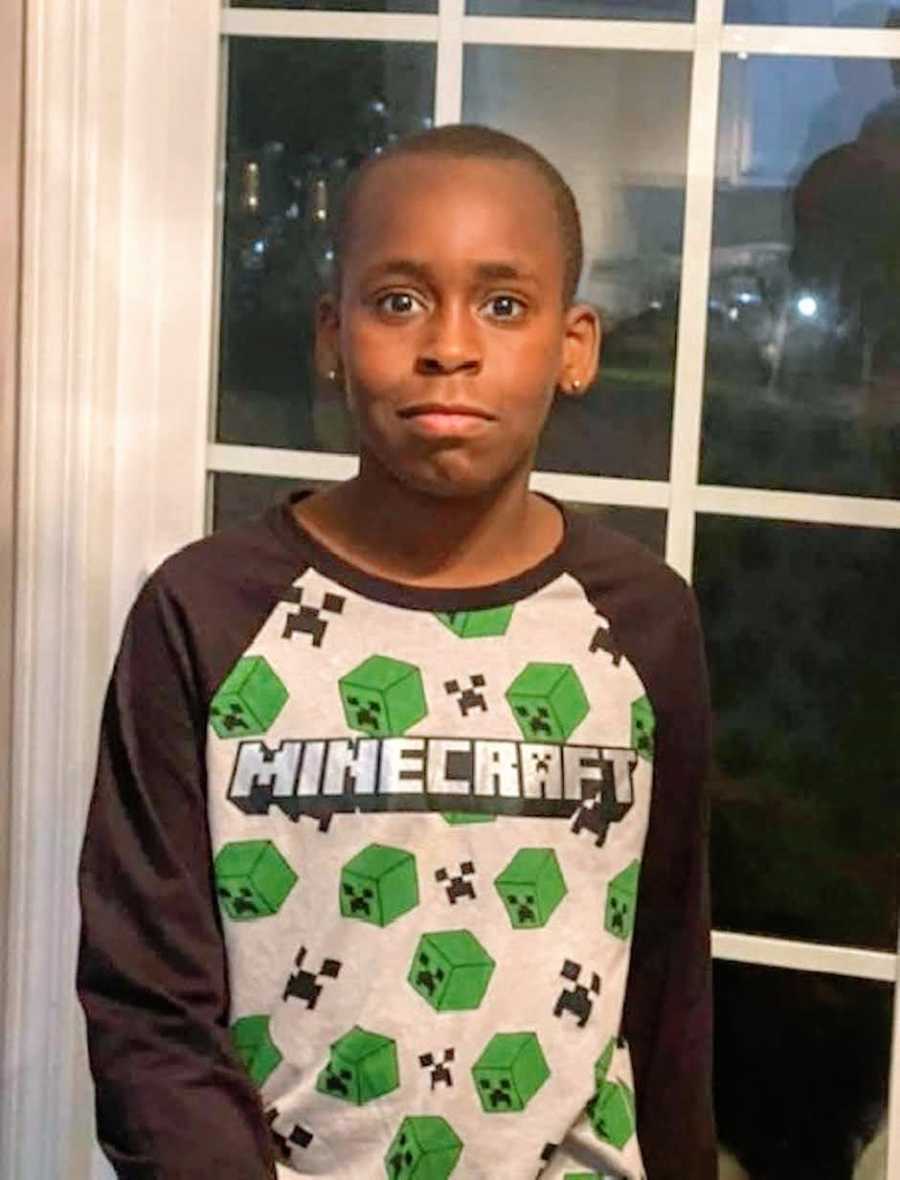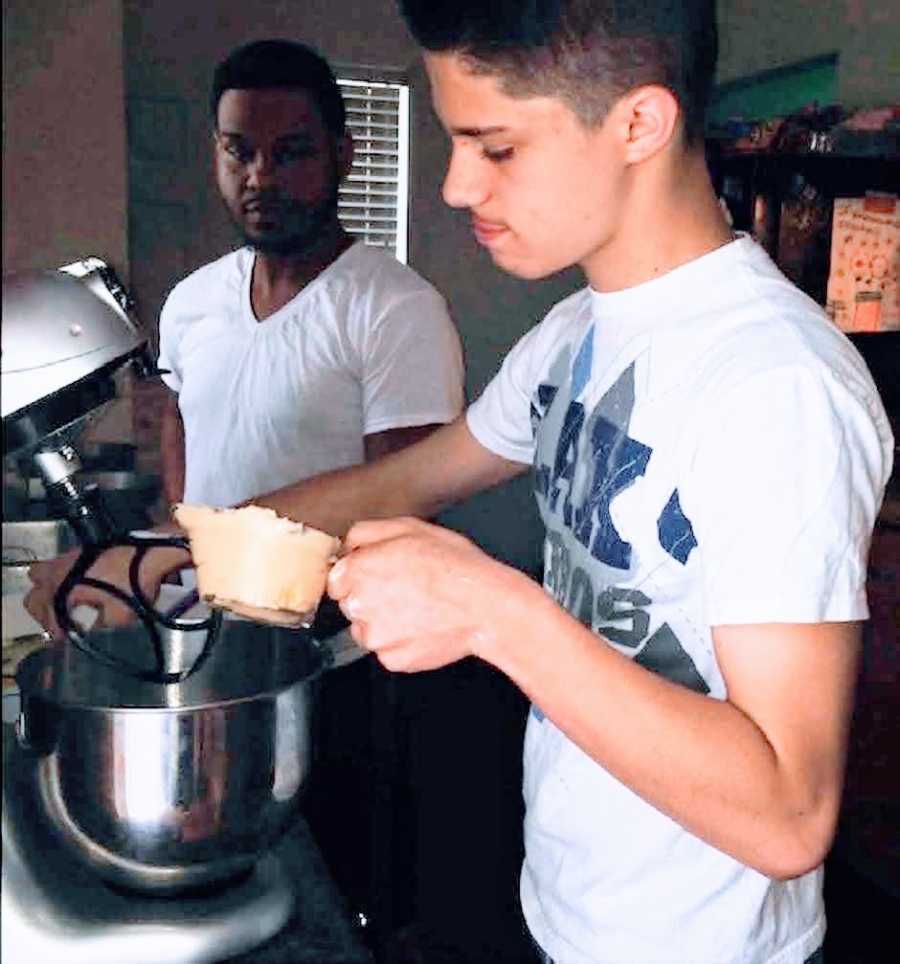 I believe the journey of foster parenting and adoption was destined for us. Through this journey, we experienced highs and lows in our relationship. Trying to maintain and build a relationship while caring for foster children has ultimately changed our lives. We separated through this process, but we eventually came back together and got married, stronger than ever. We learned that we still had to maintain our relationship with each other in order to be what we needed to be for our family.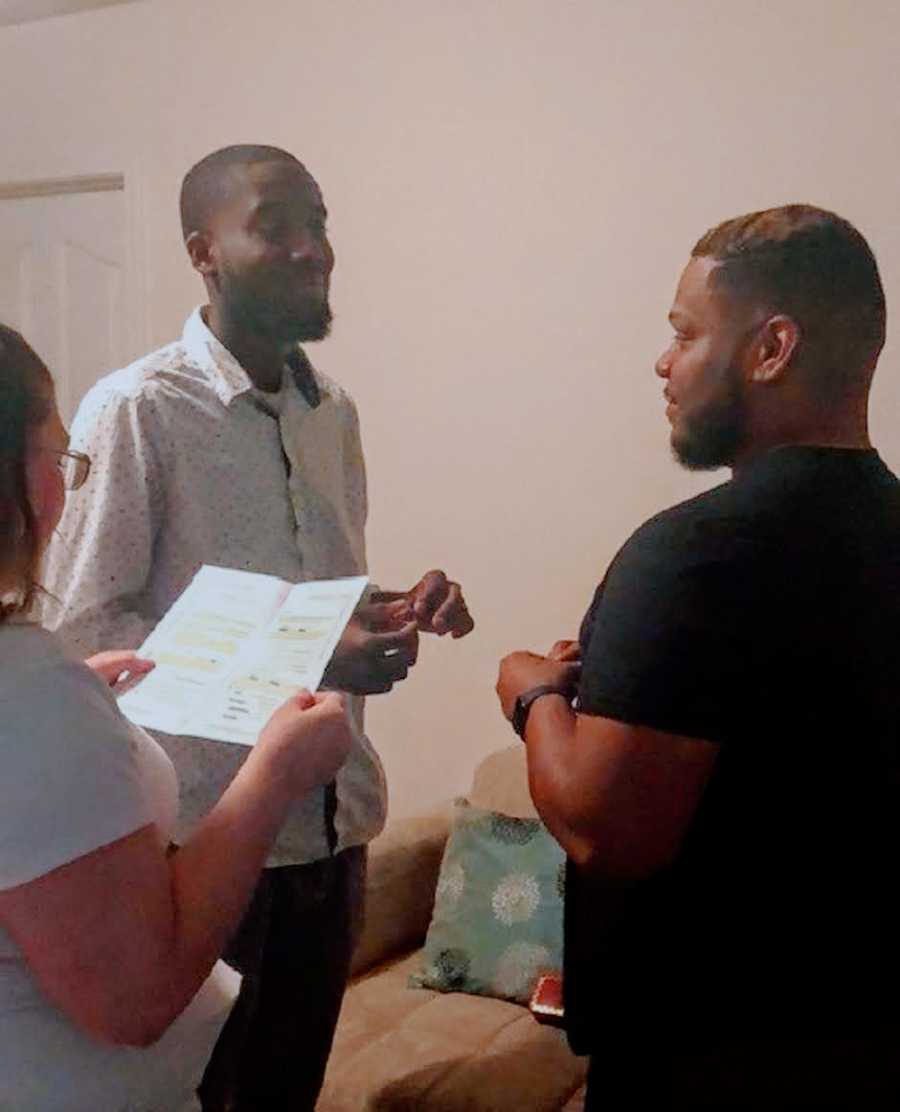 Once we established that these four were our children and they fit it with us, we decided to adopt. They accepted us and we accepted them. We knew this was a perfect match. So, we began the process for adoption which included, applications, background checks, attorney, etc. This was a long process. When the adoption was complete, there was an overwhelming feeling of emotions. We finally felt secure. They were ours and they were never leaving. I can remember having the conversation about adoption and my children were full of joy. They were happy and said they finally felt safe. On the day of adoption, we were nervous and anxious, but so satisfied and fulfilled. COMPLETE. The children were full of emotions and happy. They were happy to have their names changed. It was a new beginning and a fresh start.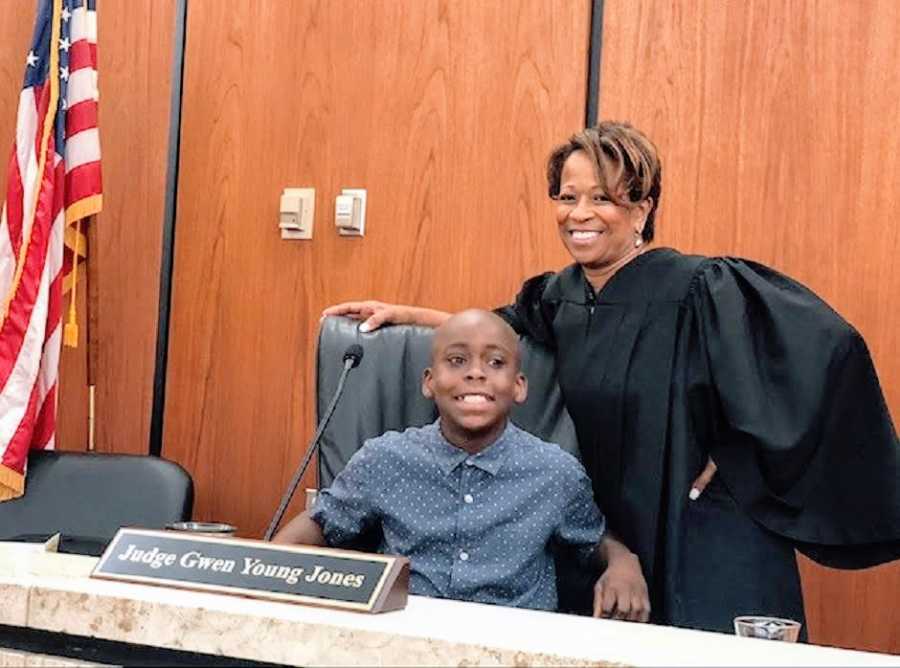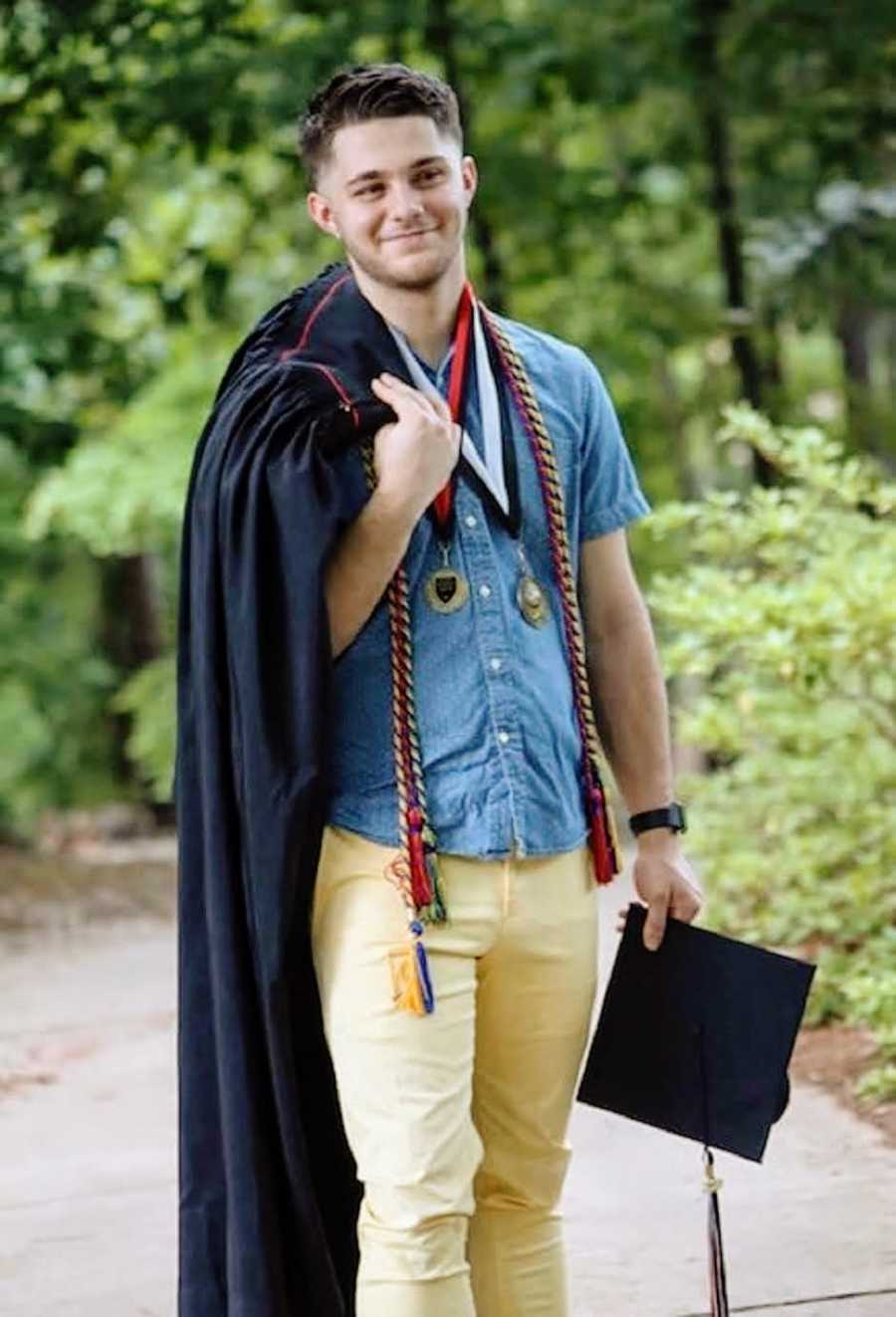 We are adapting every day. We are still learning things about each other, but through it all, we love and trust each other. This is what family is all about. When we look back on our journey of 5 ½ years, we are grateful for it all, from the good to the bad. No one is perfect—we all have a past. We all make mistakes, and if we still have breath in our bodies, we can make better decisions for our future. Giving is living.
We often hear that the children are blessed because of what we are doing in their lives, but no one stops to think that we are equally blessed to have the children in our lives. The more you love, the more they learn to leave their past because it will destroy their future. They now live for what today has to offer, not for what yesterday has taken away."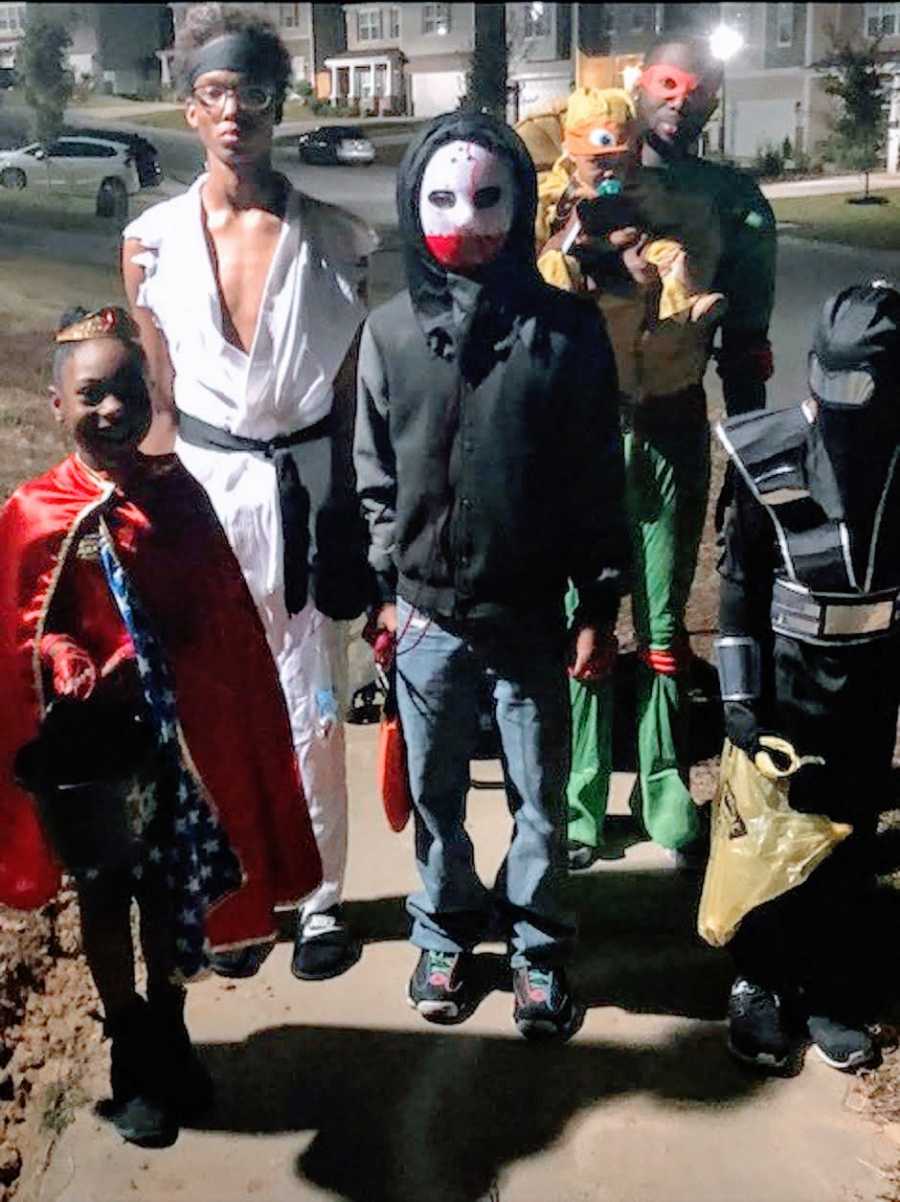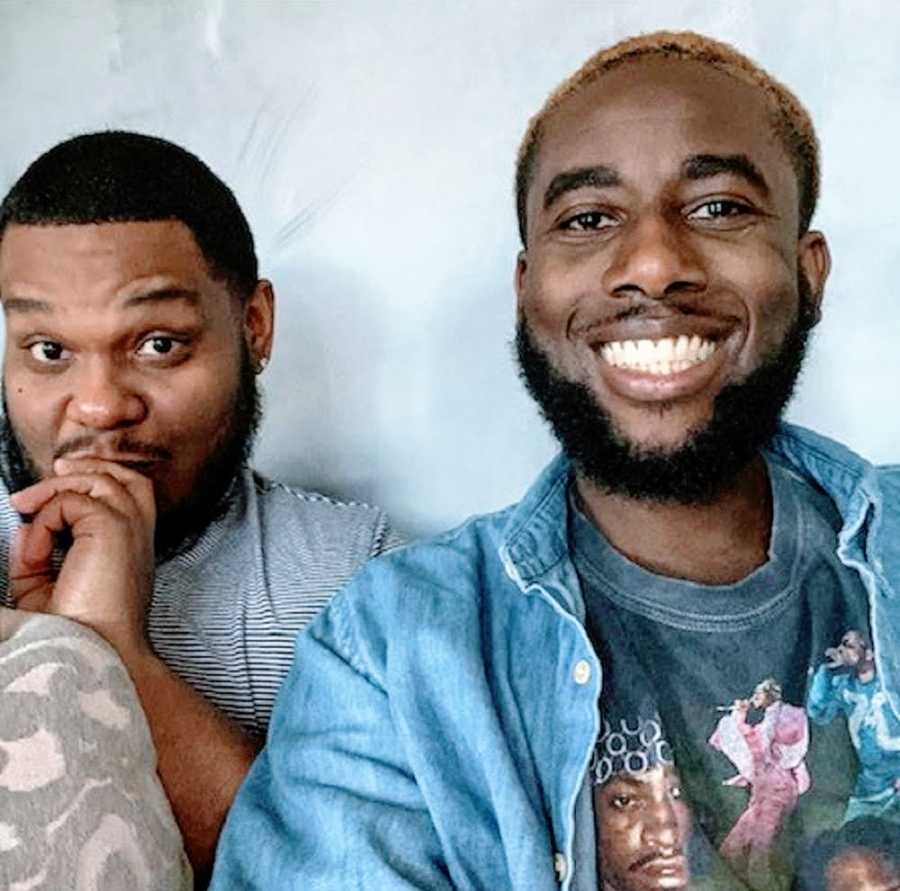 This story was submitted to Love What Matters by Christopher and Darius of Blythewood, South Carolina. Submit your own story here, and be sure to subscribe to our free email newsletter for our best stories, and YouTube for our best videos.
Read more stories like this:
'At 11, his adoptive parents abandoned him at a hospital, never to return. 'Mr. Peter, can I call you my Dad?' I began to cry uncontrollably.': Single dad adopts 11-year-old boy from foster care after biological, adoptive family abandon him
'Nobody loves me. Not even my mom.' He sobs, his belongings in a trash bag for the next foster home.': Social worker shares heartbreaking story of boy stuck in 'broken' foster care system
Help us show compassion is contagious. SHARE this beautiful story on Facebook with friends and family.