"Hand over heart, I sat down on the couch in my living room feeling the pounding in my chest. It was March 27, 2017, and I had been awaiting this phone call for what seemed to be a lifetime. I answered on the first ring. 'Hello?'
'Hello Rebekah. We have two brothers, 12 and 8, that need placement. Would you be interested?' I sat quietly for a moment, figuring out what I was supposed to say. I wasn't prepared for boys. My home was ready for two little girls. I had pastel colored comforters with glittery decorative pillows, pink wall décor, and ruffle-butt bathing suits. What was I going to do with boys? 'Well, I don't have anything for boys,' I said. 'Do you think you can go get things?' she responded. I nodded my head yes with uncertainty—then realized that she couldn't see me. 'Umm…yes. I think so.' 'Okay, I will let the county worker know and they will be at your home tonight around 7.' 
She hung up and I sat there just staring, trying to process the fact that in a matter of hours, there would be two boys living in my home. After a moment of catching up with what just happened—I quickly ran around un-doing the beautiful girls' space I had created. I pulled off the comforters and remembered the solid white comforters that I had in my storage. I quickly pulled them out and put them on the beds and removed all of the décor. Then I went to the kitchen and opened the fridge, remembering just how much food my brothers ate growing up. I decided that a trip to the grocery store was needed. I stocked up on more snacks, fruit, and easy meals.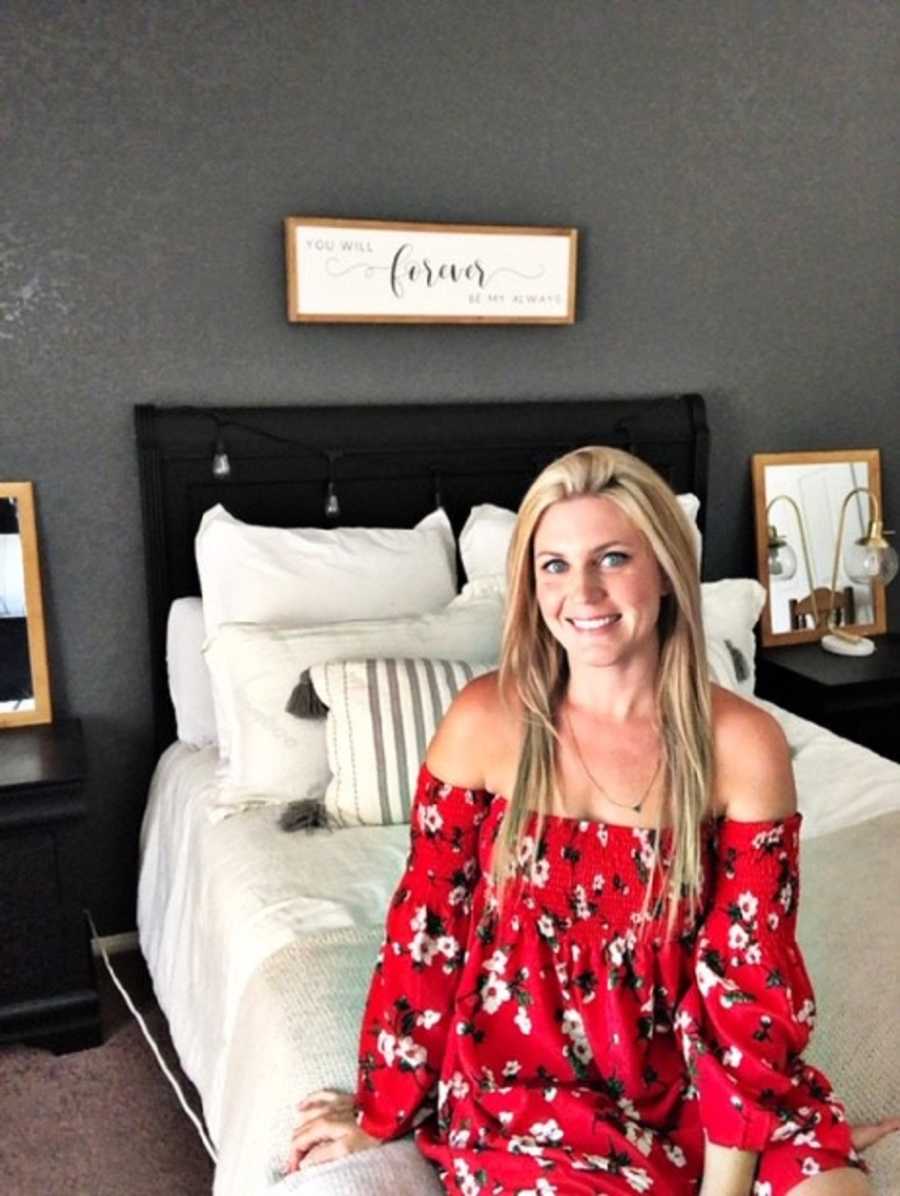 Around 7 p.m. two social workers showed up at my door with the two boys. Once they stepped foot in my house, everything was a blur. There were a bunch of papers to sign, inventory of the kids' belongings, and a tour of the house. The social worker asked me if I was aware that the younger one had autism. I shook my head no and searched the workers' faces for any sort of further helpful information. Neither seemed to be moved by the fact that I didn't have any experience with autism. They checked my fridge to ensure I had food, asked if the boys were okay, and then they left. The moment felt very surreal.  
I tried to quickly switch my focus from all that was required of me and remember to consider what this experience was like for these boys. I offered them pizza and then showed them around. They put their belongings away and showered. When it was time for bed, I realized they both had tears in their eyes. Hugging them didn't seem appropriate so I offered them some kind words. 'I know you both are probably feeling a lot of things right now—maybe mad or scared—but I just want you to know everything is going to be okay and you're safe here.' I closed their door and went to my room. I spent the rest of the evening reading about parenting kids with autism. 
The first week was full of adjustments but everyone was settling in and just as we were getting into a routine, I got another call about a five-week-old baby boy who was in the hospital. Within one week, I had become a temporary mama to three boys. The two older boys lived with us for the next six months. Two of my most favorite and vivid memories were when the 8-year-old boy finally figured out how to tie his shoes. He had been frustrated every time we tried to show him and would give up. One day he came out of his room with tears streaming down his face and his shoes tied. We both jumped up and down laughing and crying. It was a victory moment for him.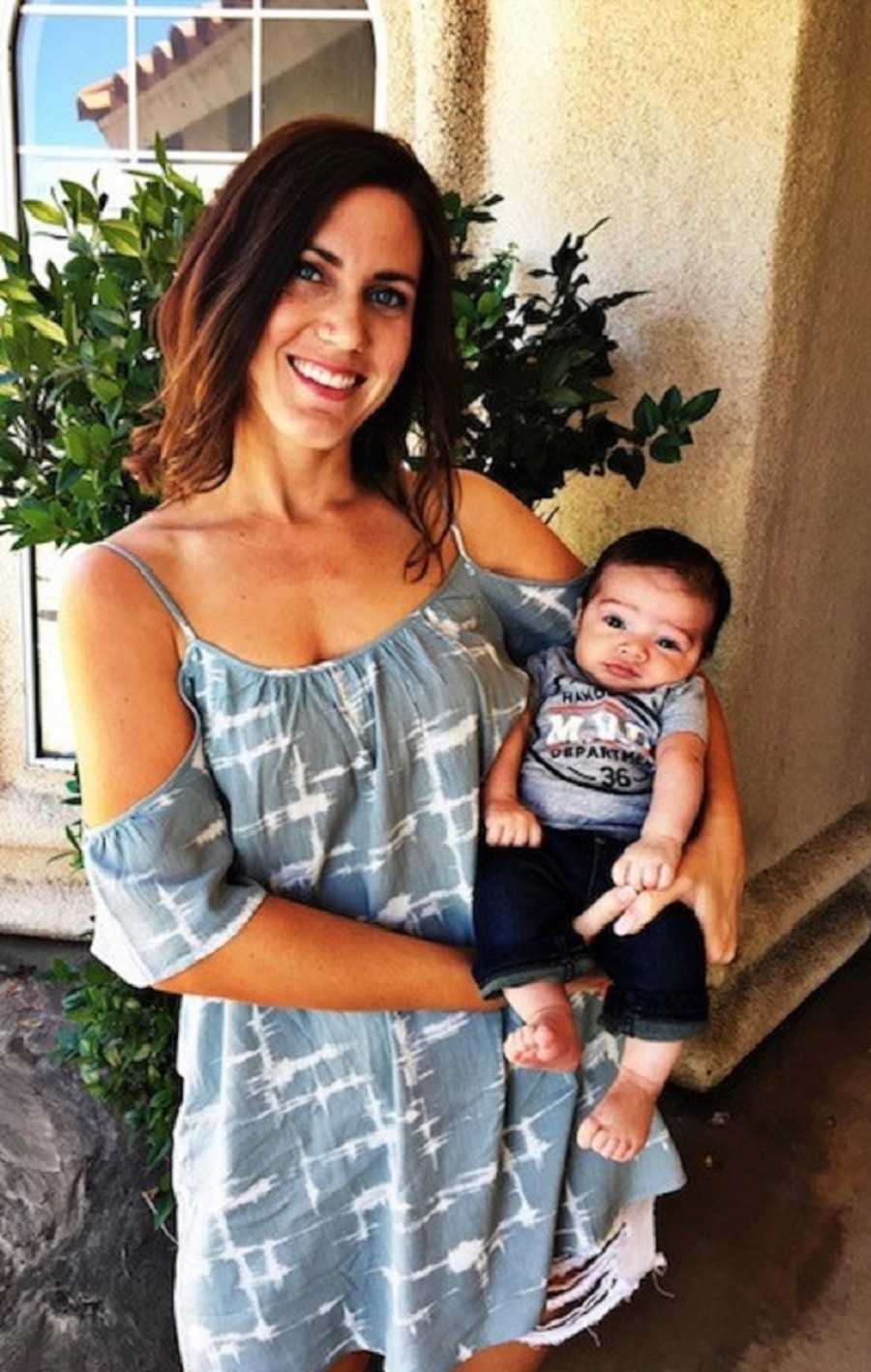 The eight-year-old announced loudly and very proud, 'That's my foster mom!' when I arrived with the hundreds of other parents to pick their kids up from school. Everyone stopped and stared at me and I realized just how safe and happy this boy felt in my home. He announced to others that I was his foster mom with a big smile on his face. It was very humbling and eye-opening. The last night they were in my home, the eight-year-old boy begged me to have his mom and sister move into the house with us so we could all be a happy family together. Those boys changed my life forever. 
Right after the older boys were moved I was made aware that the baby in my care would be headed towards a Permanency Hearing and they asked if I would be interested in adoption. I always thought I would adopt but I never would have thought it would happen with one of my first placements in foster care—especially not as a single person. I knew this would be the best decision for both me and my now adopted son though. I had been the only mom he had known after the first month of his life. I said yes to his adoption and started the process of being approved as an adoptive parent. In October of 2018, I legally became Canaan's mom.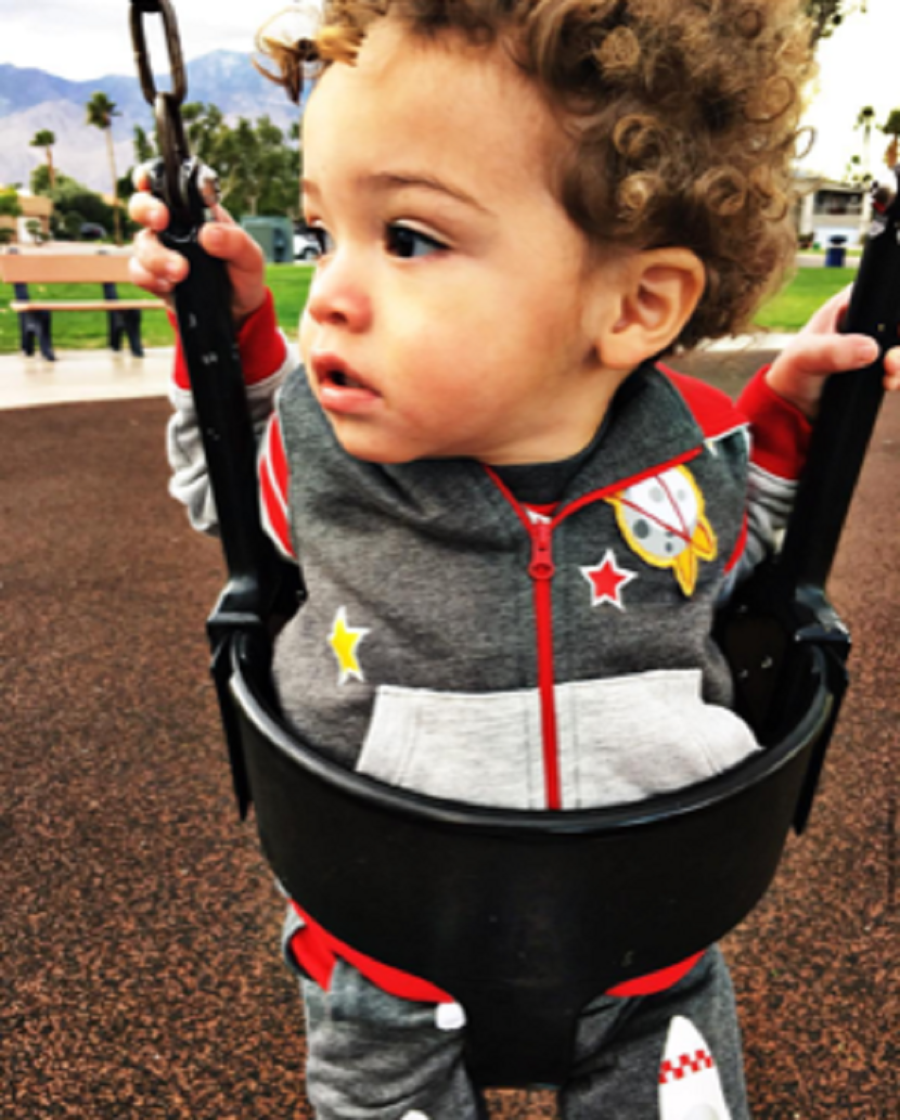 A few weeks later, my girls moved into our home as an adoptive placement. One of the other foster moms from my agency had called me a few months prior and let me know she had heard of two little girls that were headed towards adoption and their current foster mother had no intention of adopting. I immediately called and inquired about them—after I was already approved for adoption, I had little girls in my heart. I met with their workers and got a full disclosure of what their behaviors and challenges were. I did respite care with them for a week to make sure it would be a good fit and then they moved into our home in November of 2018. We were headed towards adoption and their case ended up taking longer to close than we expected.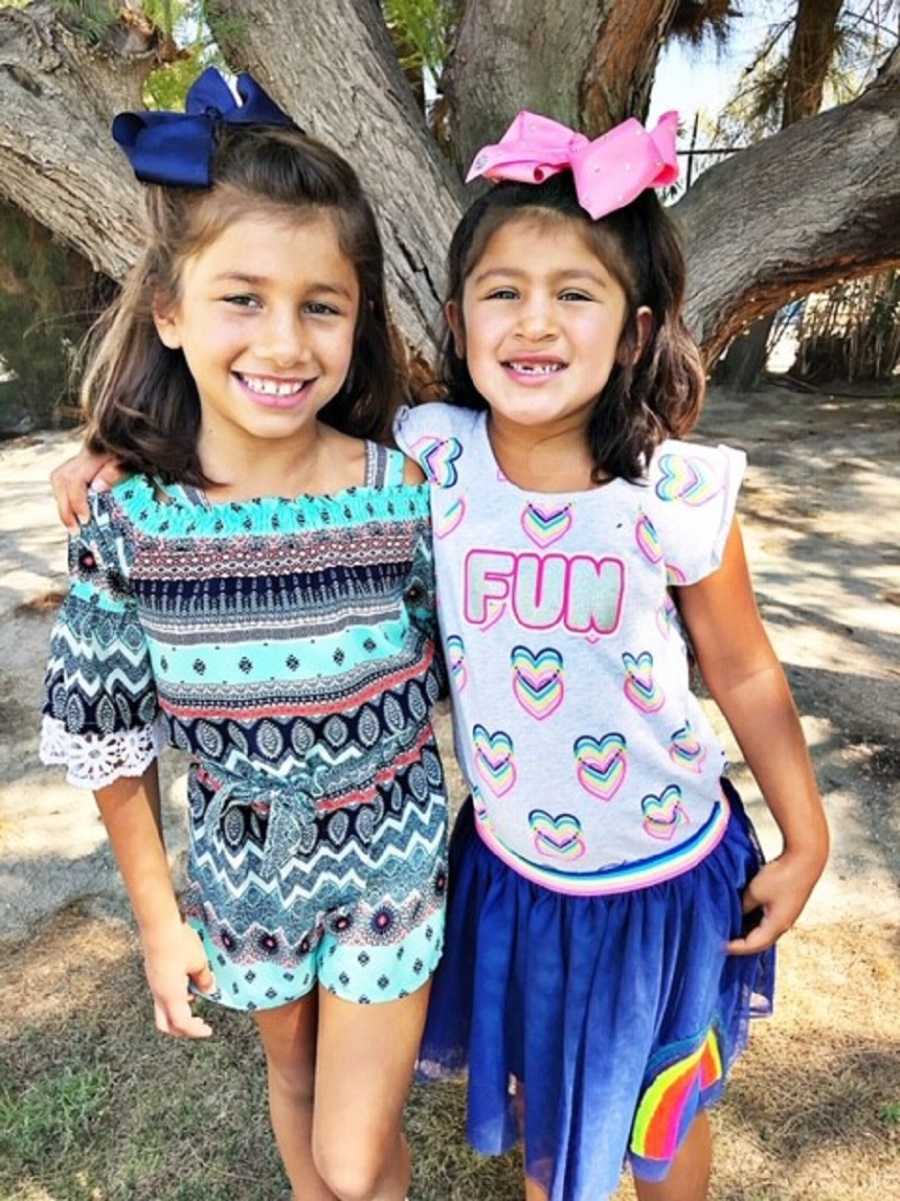 While we were in the waiting period, my old partner Beau came back into my life. We had met a few years prior at his dad's church and stayed friends. In July of 2019, our friendship became serious. He started spending more time with us as a family and got to see the ins and outs of parenting my kids. We made our commitment official and tied the knot on December 7, 2019. Our girls' adoption was finalized in March of 2020 right before the virus shut the California courts down. Heavenly and Harmony were officially ours and we closed our license to foster.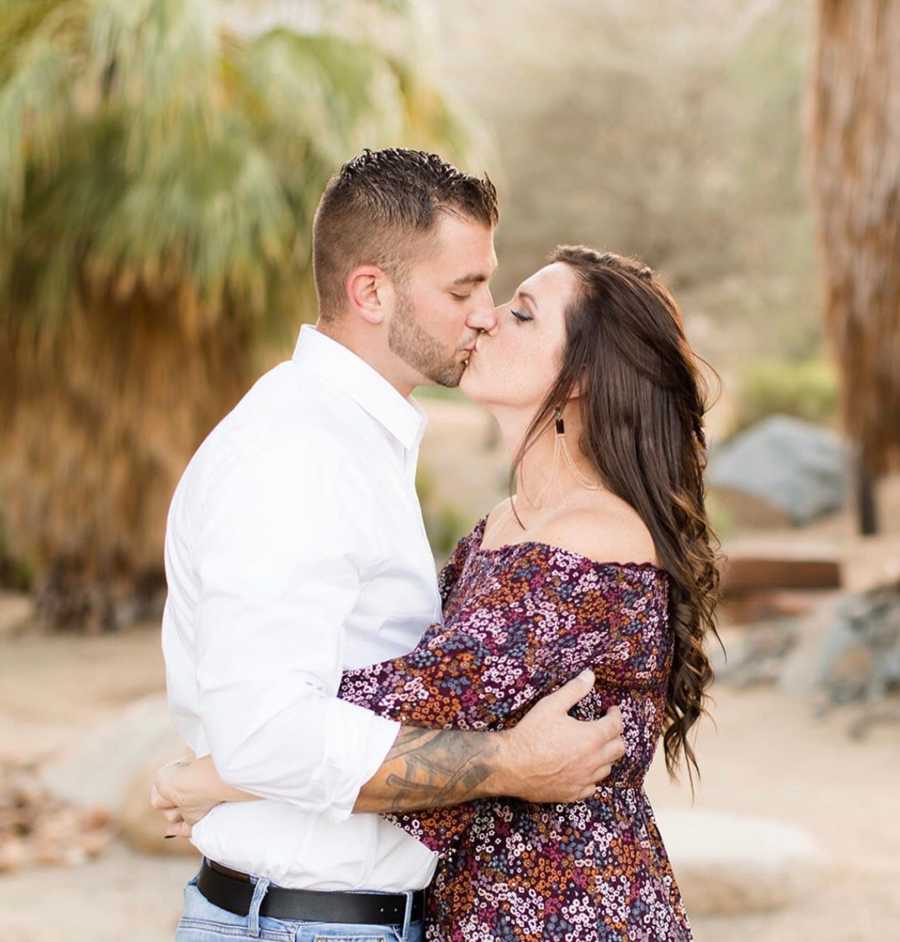 Sometimes we think our purpose has to be some grand, elaborate event, but most of the time it's simply saying yes to fill the needs we look around and see. I became a foster mom because I saw the need—even as a teenager—to love kids in the system and give them a safe place and I decided to do it even if it cost me a future relationship. The need was so loud in my heart I couldn't shake it. I couldn't forget that very first little baby I held at that conference in Canada. I rocked her to sleep and stared at her, deeply taking in her story. She had been left in a bush in the freezing cold and was found miraculously. This little girl that had been unprotected and forgotten—was being held safely in my arms. There was something I could do to keep her safe and there was something I could do to keep other kids safe—just like her.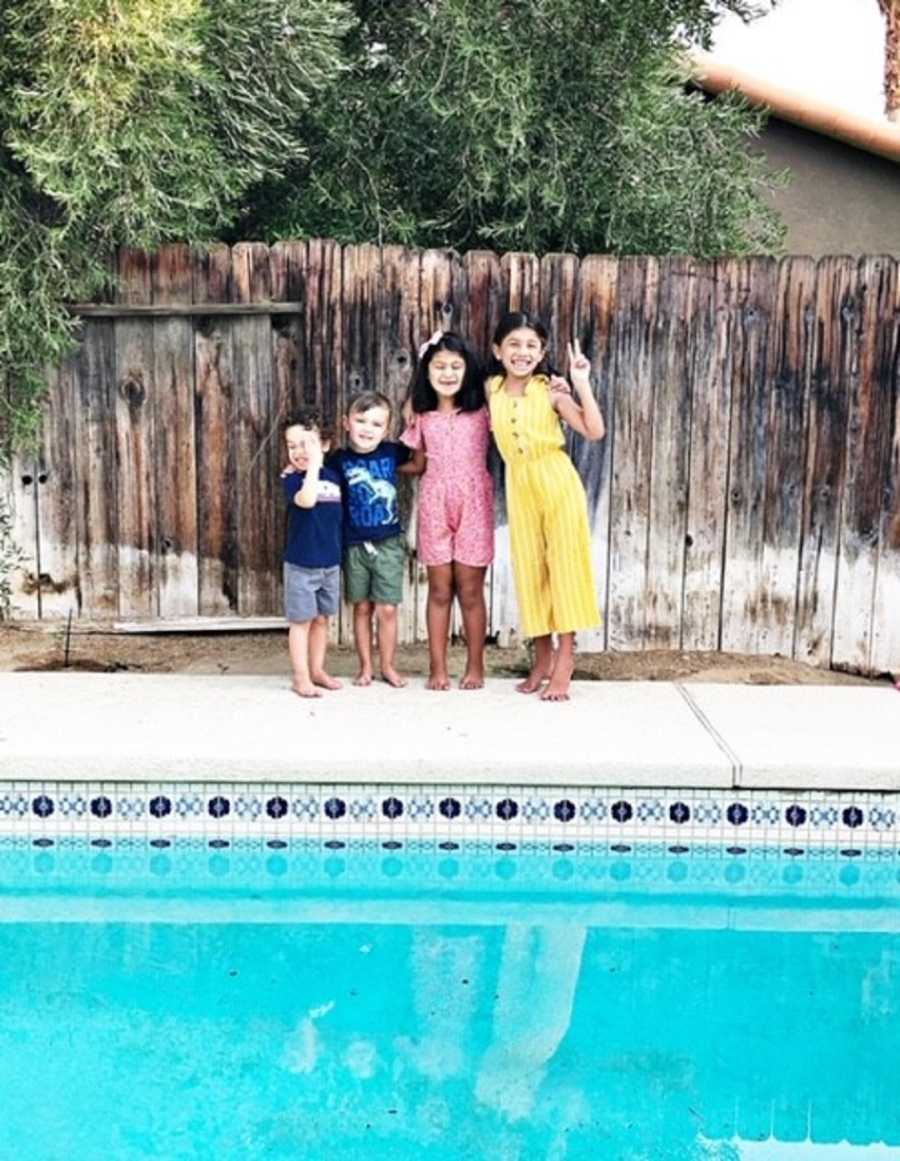 When I started talking about becoming a foster mom as a single woman, 95% of people told me not to do it. They warned me doing such a thing would almost guarantee a single life forever. One person even referred to it as a death sentence to any possibility of a future relationship. I had a decision to make. Would I follow what was in my heart and trust there was a God who loved me enough to get me to the things and people that he had for me, or would I push aside what I felt to continue to wait for a man? I chose to make a difference for kids who desperately needed a safe place.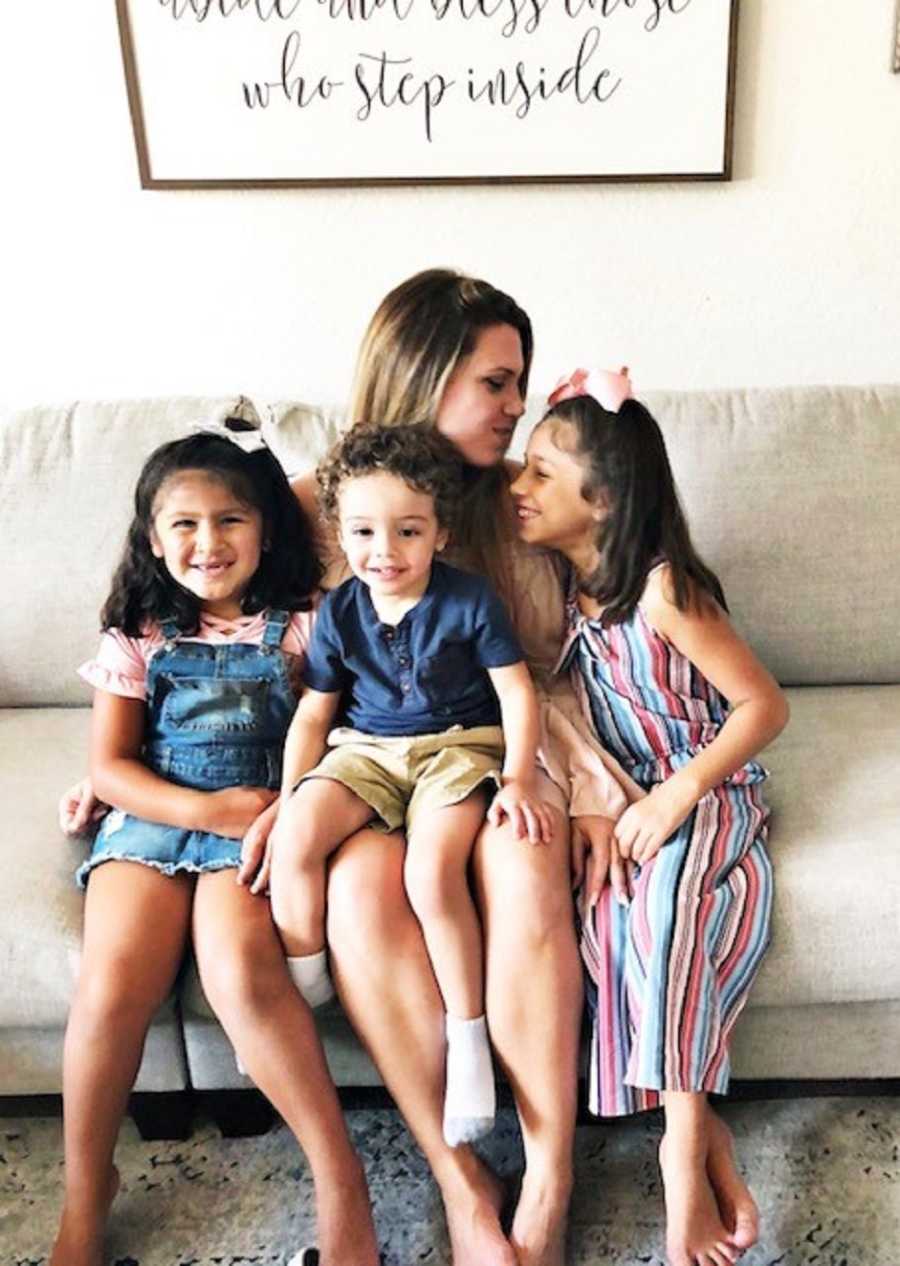 My journey has not been conventional. Many would probably call it strange. But sometimes taking a step of faith and doing what you hold in your heart is the very thing that causes all of your other desires to fall into place."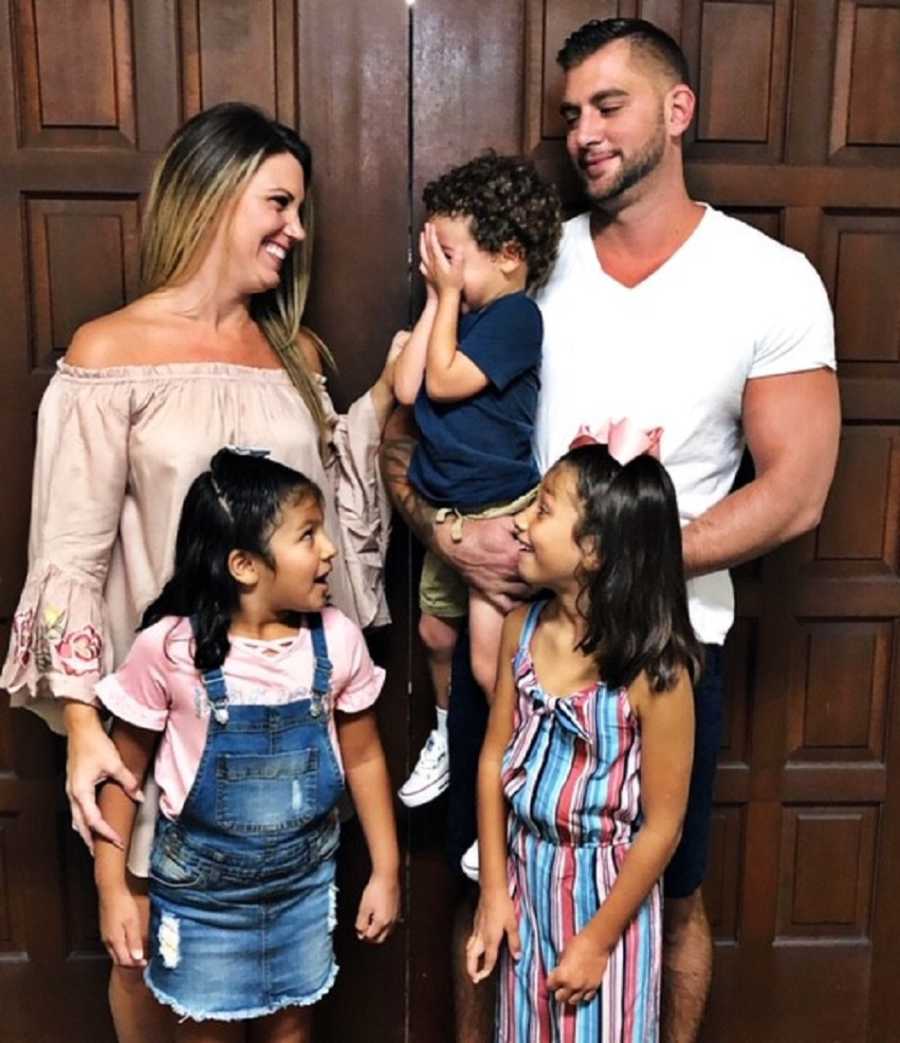 This story was submitted to Love What Matters by Beka Walker from California. You can follow her journey on Instagram. Submit your own story here and be sure to subscribe to our free email newsletter for our best stories, and YouTube for our best videos.
Read more stories like this:
'That night I cried in my driveway for a child. 10 minutes later, I got a call. 'Can you take in 1-year old twin boys?': 26-year-old single foster mom says 'I was called for plans bigger than myself'
'I've wanted to be adopted all the time I've been in foster care. This is the best day of my life!' I squeezed his hand. 'It's the best day of mine, too.': Single dad adopts boy from foster care, 'Love defines our family'
Do you know someone who could benefit from reading this? SHARE this story on Facebook with family and friends.