"Growing up, I always knew I wasn't meant for the 'white picket fence life,' I just didn't know exactly what that meant at the time. I went to college, graduated, got married, and bought a house. The next logical step seemed like having a baby, right? But for some reason, I kept having the nagging sense that the traditional route wasn't for me. I wanted to adopt a child. And I wanted to adopt an older child. However, my husband and I weren't exactly agreeing on a course of action.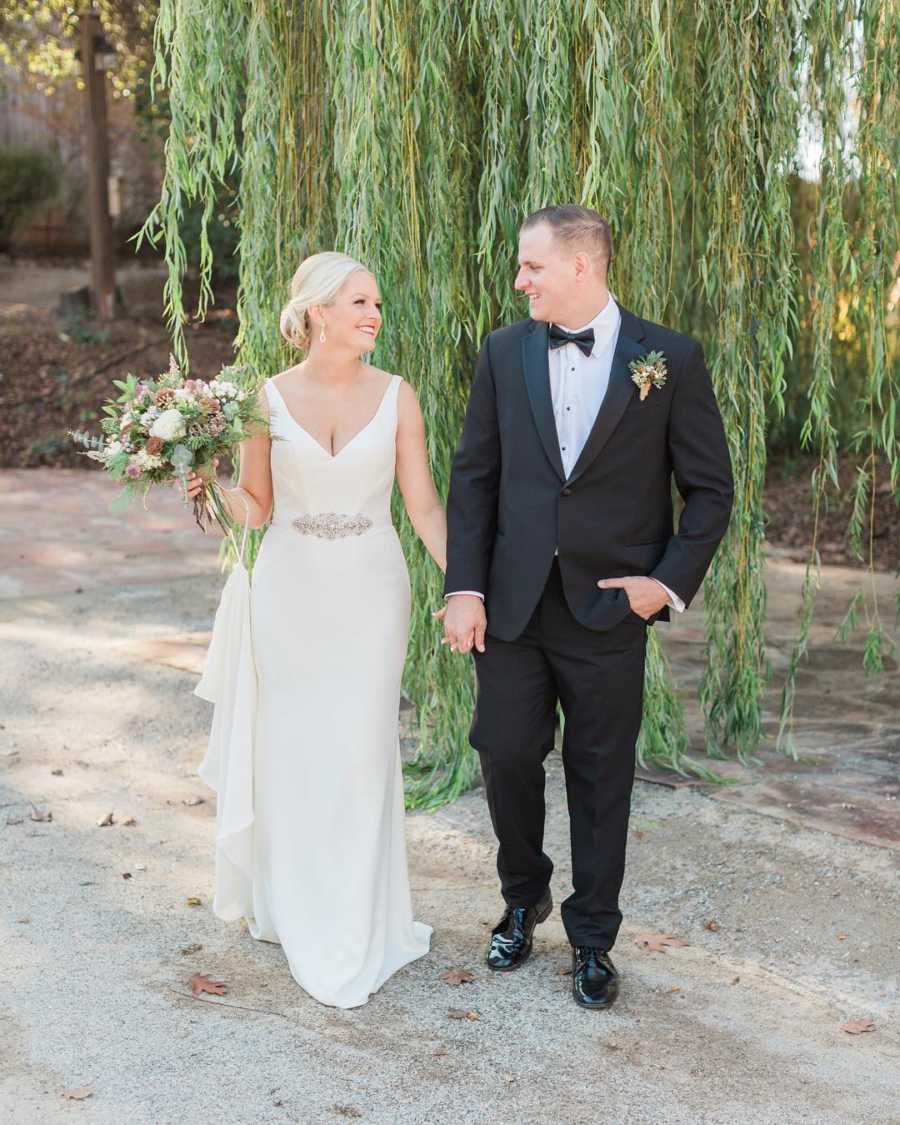 While he was open to adoption in our future, he felt like we had no experience in parenting and should have a biological child first in order to gain some before we jump into parenting a child that has been through significant trauma. This is a common fear, and although we eventually decided to move forward with having a biological baby first, we did sign up for a local foster and adoption conference our church was hosting on January 20th, 2018. On New Year's Day, we found out we were pregnant (that escalated quickly). On January 19th, I had a miscarriage.
We decided we still wanted to attend the Orphan Care Summit the following day. I'm so glad we did because that day forever altered the course of our lives. We learned so much and we both walked away on the same page; We were going to adopt. We began the process immediately, with the intent of fostering to adopt through an adoption agency. We were open to fostering a child under 2 and an older sibling up to age 10.
As anyone who has been through the adoption or the foster care system, you know how much blood, sweat, and tears goes into the process. While we continued our training classes, reading about adoption, and making friends within the adoption community, I was fighting a private battle. I had been diagnosed with Gestational Trophoblastic Disease. That's the fancy way of saying the fetus in my womb had continued to grow into a tumor. This year of waiting was peppered with weekly blood draws, ER trips, and surgeries. During this time, I struggled both physically and mentally and wondered what the future was going to hold for us.
My sweet husband began volunteering with an organization called Youth for Christ, which focuses on sending positive mentors into teenage group homes. Did you know teenage foster youth are living in group homes across the state of California? They are scattered all throughout your city, maybe even in your neighborhood? I didn't. But now I do, and so do you! It is something I will never unsee or forget.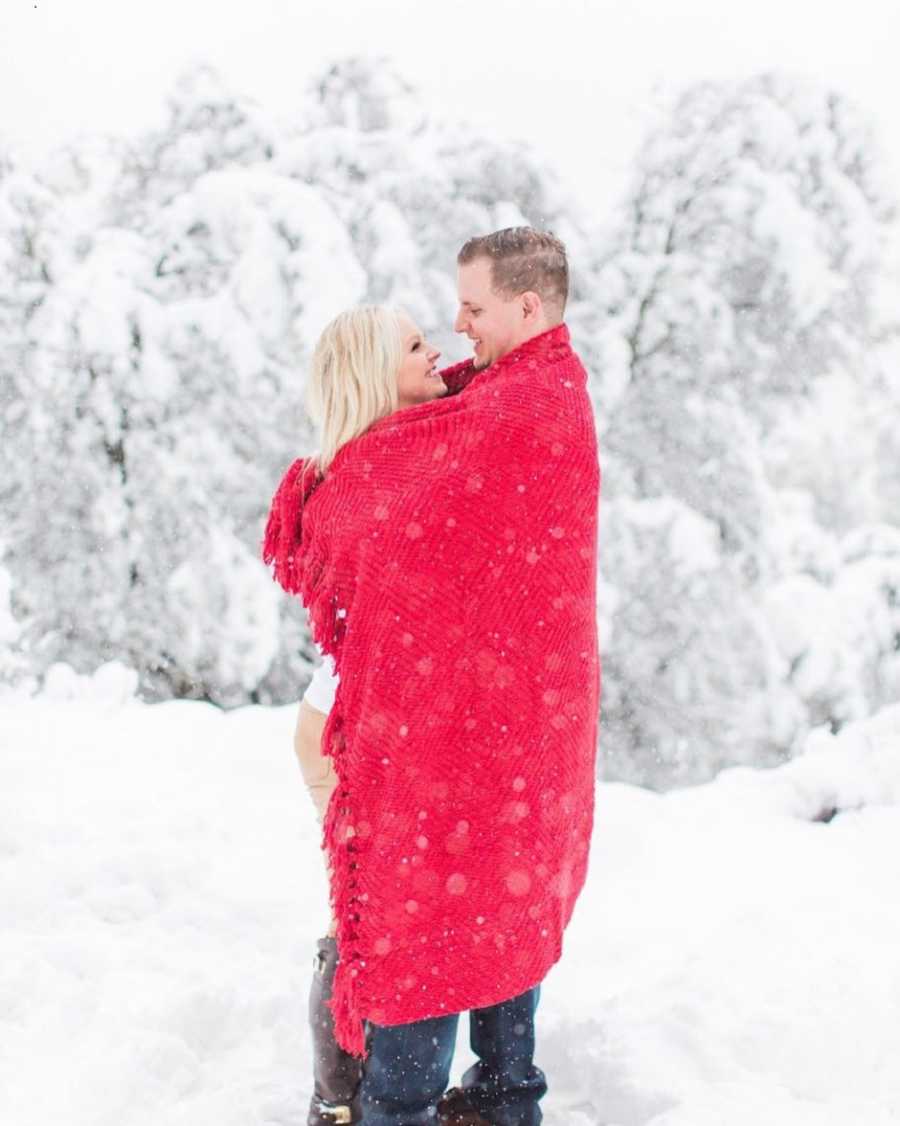 One day, I went to a 'Family Day' barbecue at one of the group homes. One mother showed up. It was obvious the other kids were disappointed; It broke my heart. There was one kid, Alex, who especially stuck out to me. He was silly and sweet. I remember he kept trying to make me laugh and he offered to throw my trash away when I was done eating, which I found surprising behavior for a 14-year-old! On the way home, I casually noted to my husband that Alex had struck a chord with me and since we were a licensed foster home with 4 empty bedrooms, we should foster him!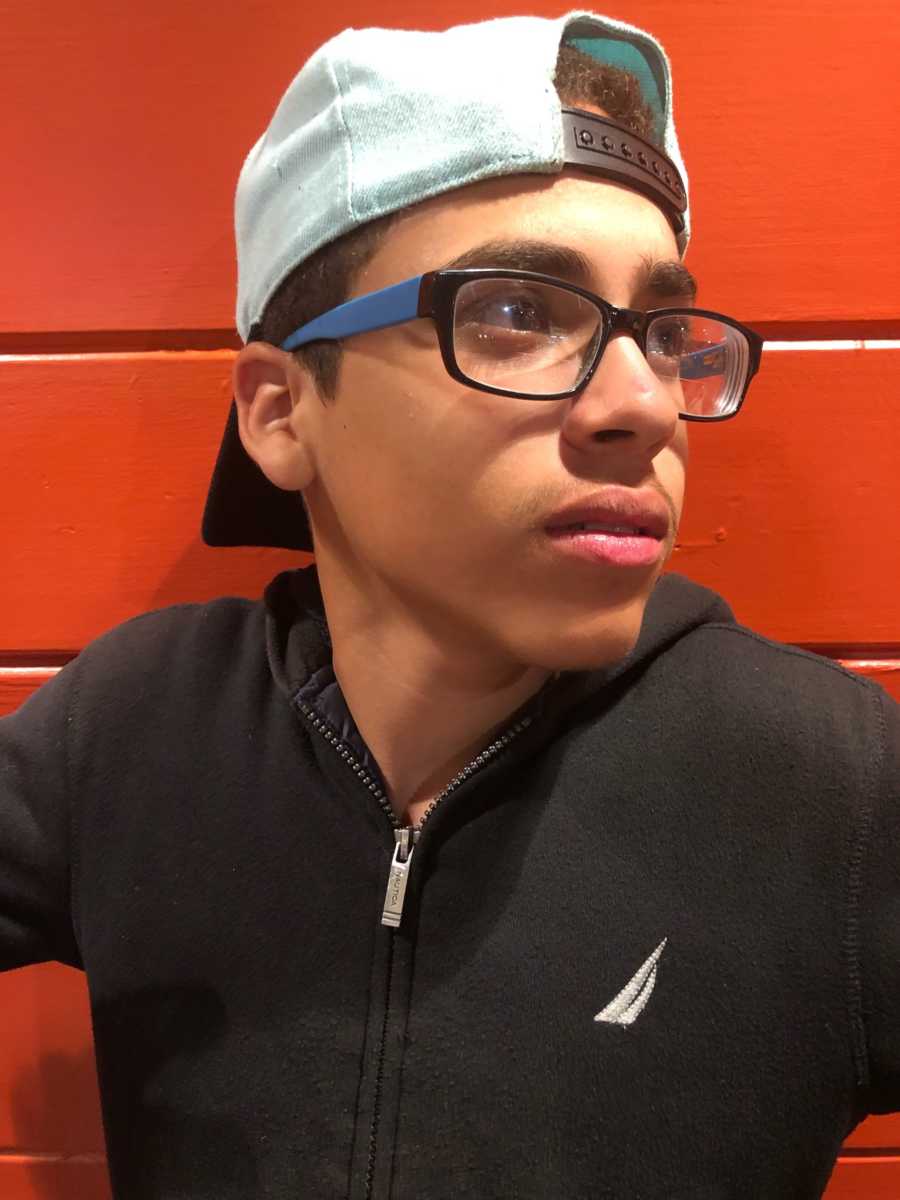 A couple of months went by and my husband continued to mentor at the group home. One day he came home and said he couldn't stop thinking about fostering Alex. I immediately agreed with him and we called our social worker to see what we could do. Needless to say, our social worker, our agency, and even some of our friends and family discouraged us from moving forward. While it was done out of love and people were worried about what hardships it would place on us, all I could think about was that Alex didn't have a choice. He was born into a life of hardships and he deserved love and a home more than I deserved an 'easy' life. We learned in our adoption training classes that one of the most important things you can do for your child is to claim them as your own. We vowed we would claim him as our own son and never look back, no matter what hardships the future might hold.
On June 7th, 2019, Alex officially moved in with us. He became our son! We keep his personal story private because that is his to share whenever he is ready to. I won't sugar coat it…we have had some hard days. We have had hard conversations. Awkward moments. Uncomfortable situations.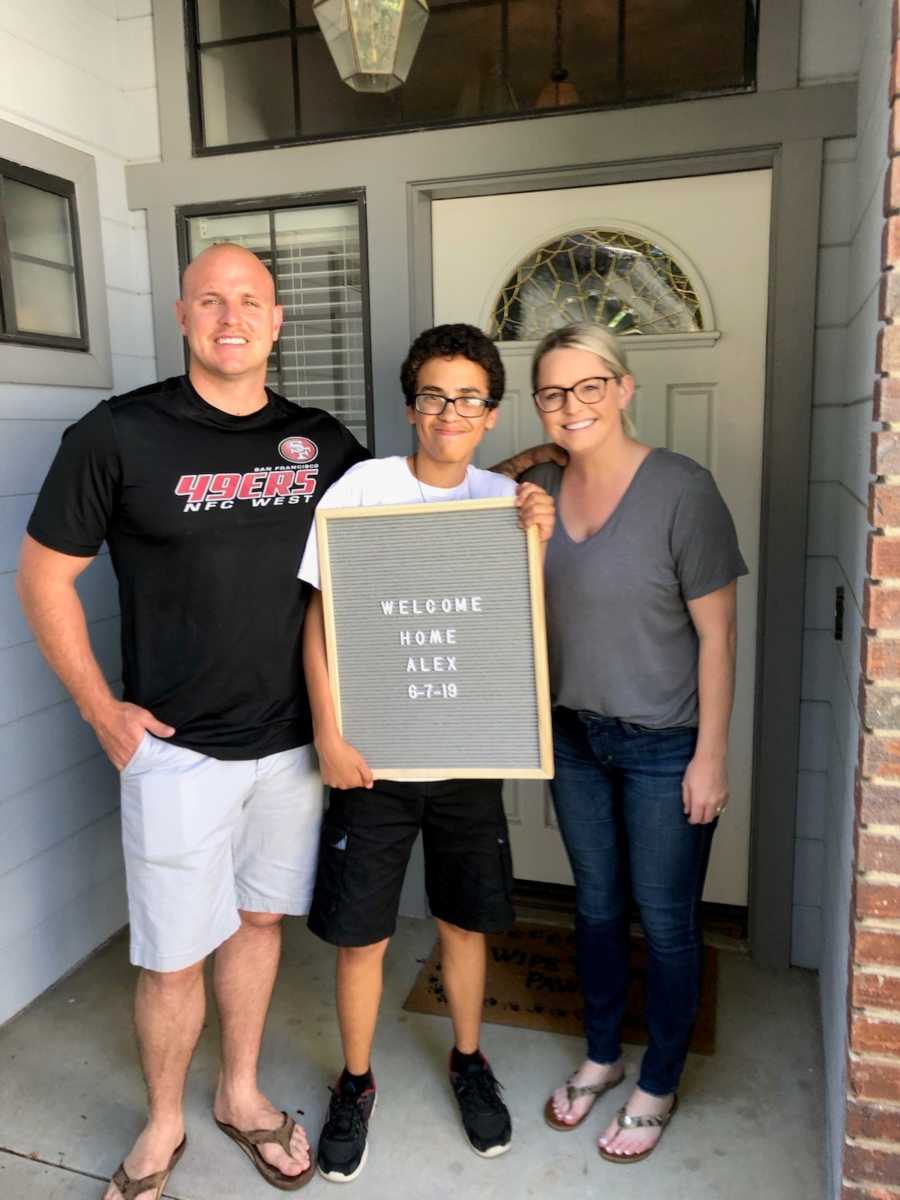 Our microwave might have gotten blown up and our kitchen caught on fire when he decided to microwave a taco for 30 minutes (you can't make this stuff up). But, you know what? Nothing compares to the day you open his report card in the mail to find all of his D's and F's are now A's and B's (I still owe him $100 for that), the day he stands up at his first ever birthday party and gives a thank you speech that knocks you off of your feet, watching your husband teach him to shave his face, the comfortability of Christmas morning as a family of 3, when he asks to hang out with a friend outside of school for the very first time, when you get into an argument and the night ends with apologies, laughs and a family hug.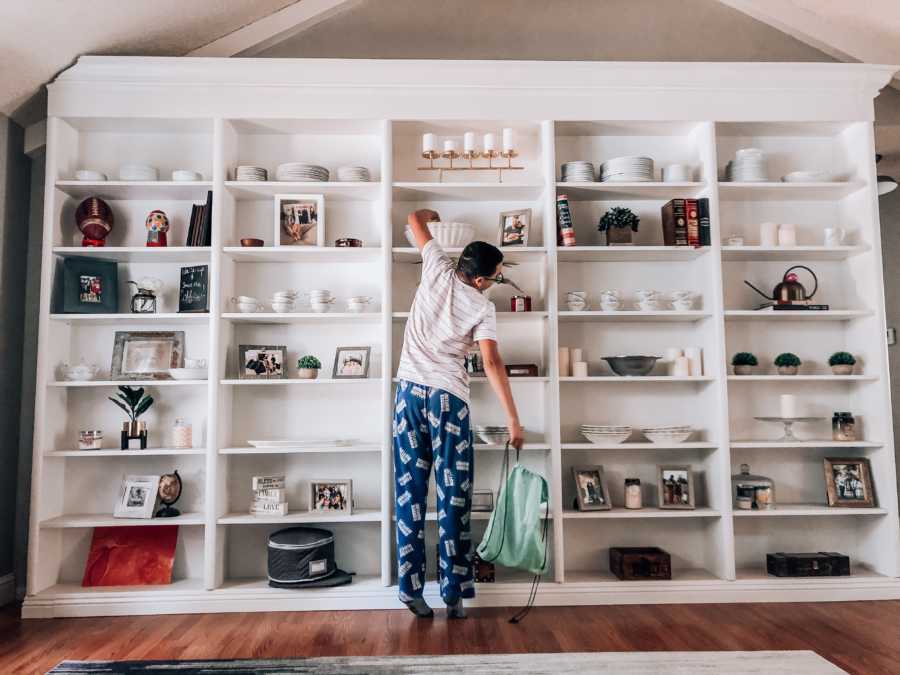 These are just a few of the moments I've witnessed over the past year that have made every tear worth it. If you knew him on June 7th of last year, you wouldn't even be able to recognize the child in front of you today. He has made leaps and bounds and I will forever be proud of his strength and perseverance. Every child can flourish with the love and support of a family. Every child deserves a chance.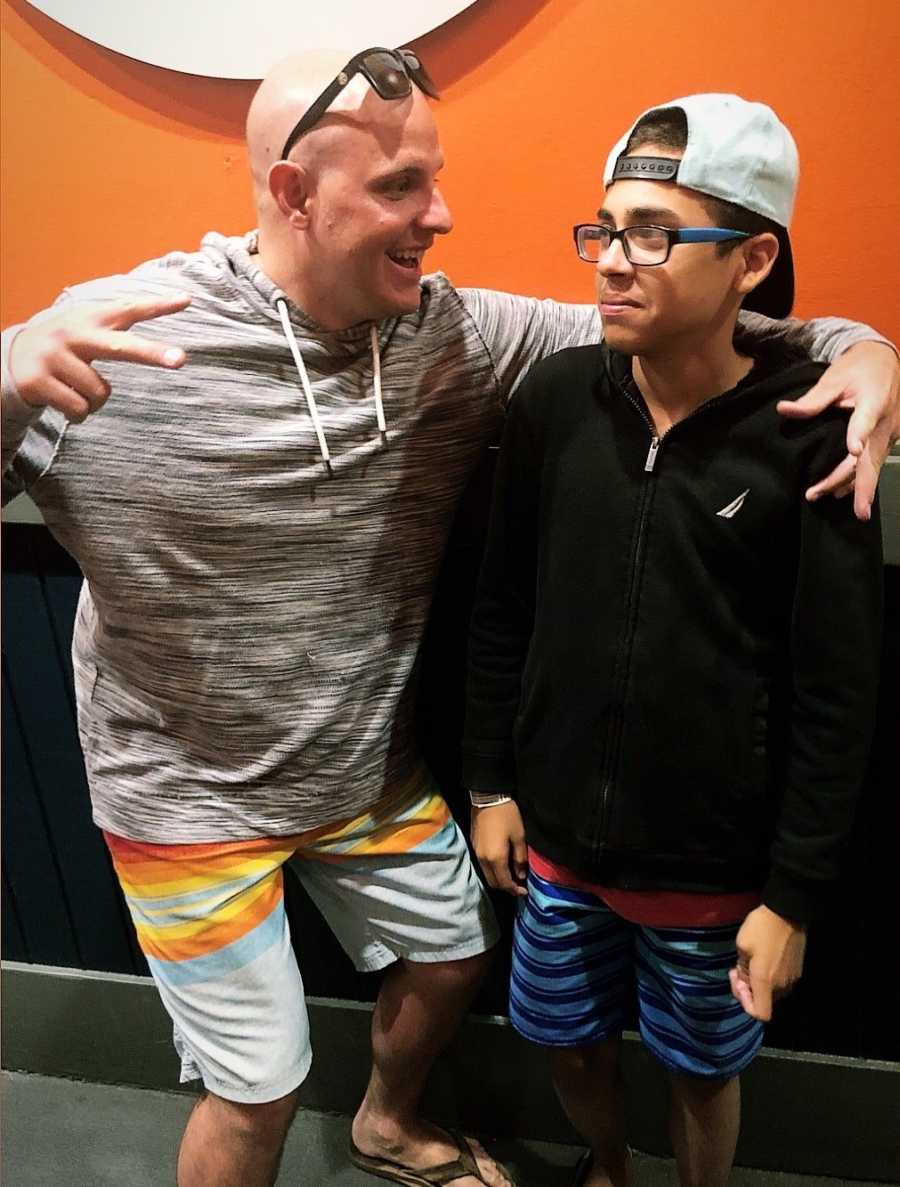 If you take away anything from my story, let it be this: you can make a difference. You can change the world. The status quo is for the birds. Love is always worth it.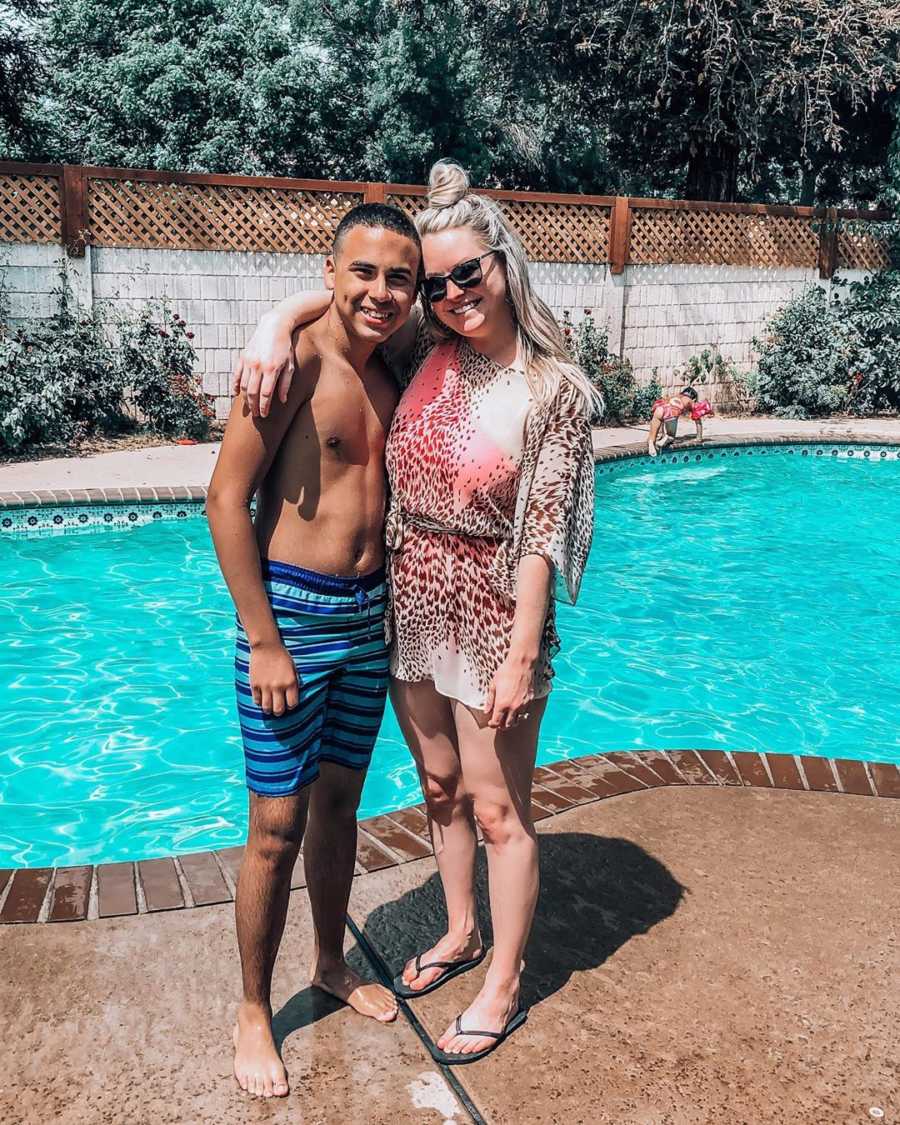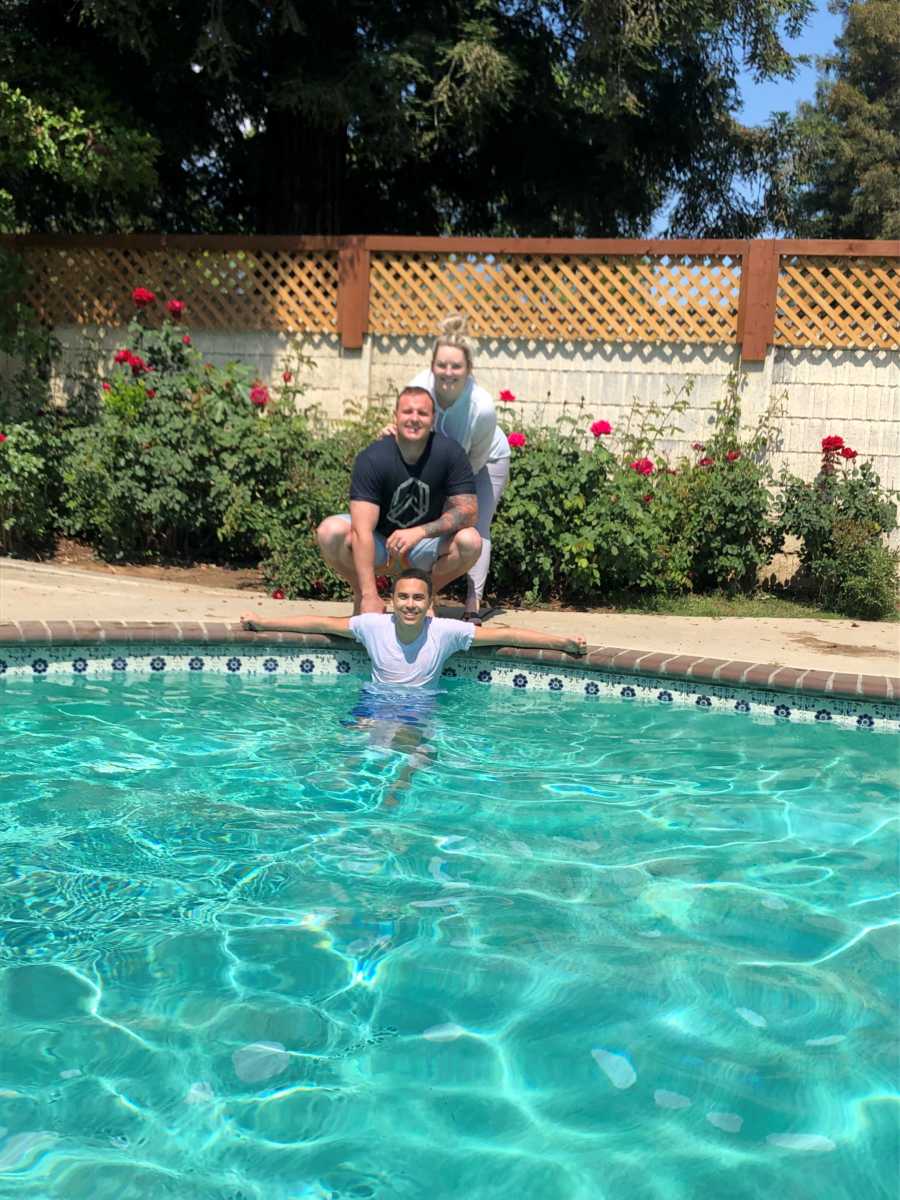 Love,
The Singers"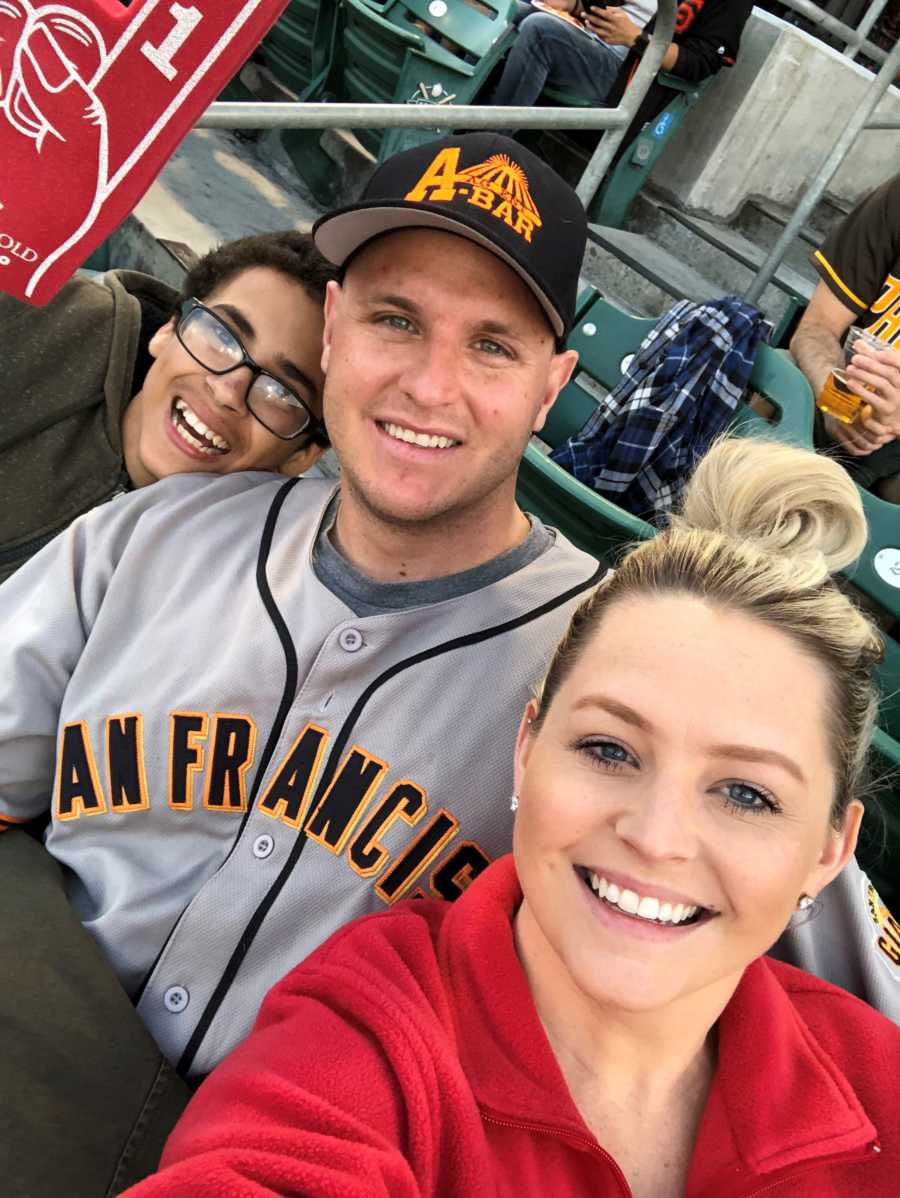 This story was submitted to Love What Matters by Chelsea Singer of Fresno, California.  You can follow her journey on Instagram. Submit your own story here and be sure to subscribe to our free email newsletter for our best stories.
Read more stories like this:
'Do you want my boys? We don't want them anymore.' They were broken. We were at a crossroad.': Mom adopts teenage twins, one with brain tumor, 'We are still here as a family'
'Isn't it strange parenting a teen who isn't much younger than you?' My adopted son and I are 13 years apart, but to him, I'm just mom.': Mom fosters 17 children, 'They are all so worthy of love'
'This isn't the place for me. I just don't fit in.' He didn't want to be adopted. We were broken.': After foster heartbreak, couple adopt teenage boy, 'He was given to us in our most desperate hour'
'At 11, his adoptive parents abandoned him at a hospital, never to return. 'Mr. Peter, can I call you my Dad?' I began to cry uncontrollably.': Single dad adopts 11-year-old boy from foster care after biological, adoptive family abandon him
Do you know someone who could benefit from reading this? SHARE this story on Facebook with family and friends.