When Easton first joined our family after tragically losing both of his parents within 12 days, he was 2 and our oldest daughter Presley was 3. Despite the abrupt transition, they hit it off instantly. They were the best of friends and the two kids I really didn't have to worry about when it came to picking on or tattling. Easton didn't mesh as great with our other three daughters, but at least he had Presley. They got along so well it almost felt like a fairy tale. They had moments of arguments, but nothing super serious.
'My half-brother became an orphan at 2 years old, and was finally adopted after 458 days, by me – his sister.'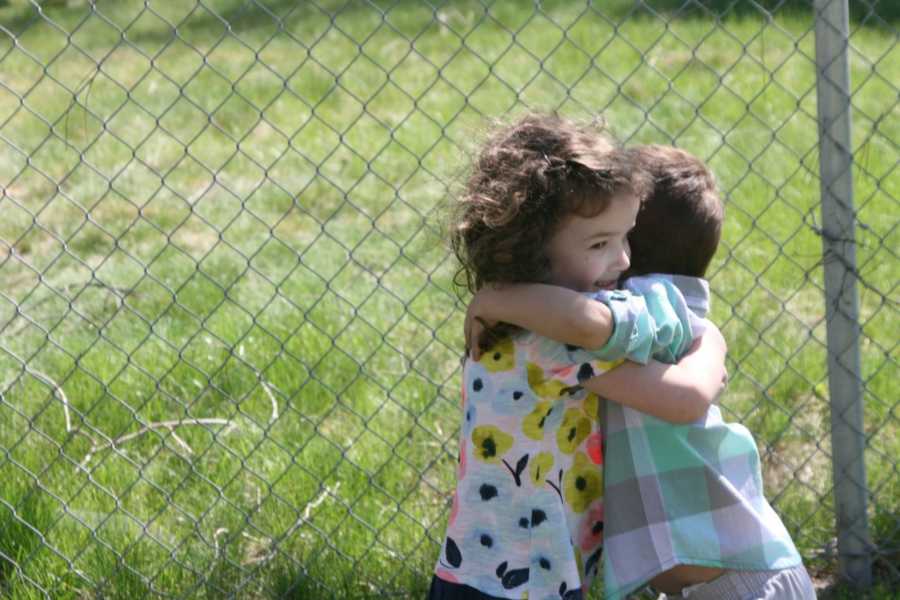 At the beginning of this summer, Easton was 4 and Presley was 5. Things quickly took a huge spiral downwards. I felt like we had been on this gondola ride for the last two years enjoying this beautiful view of their relationship. Then we were set on the black diamond trail wearing skis we didn't know how to use while being forced into watching this gigantic downwards collision of personalities. My husband and I laid in bed one night during that first week of summer going, "What in the world is happening right now? Why are they fighting so much?"
Day after day they would tattle on each other. Week after week they would fight over the most obscene things. For instance, one day we were leaving the grocery store. Easton told the cashier, "See ya later, alligator!" and Presley turned to me, gasped with wide eyes and said, "He called that man an alligator! We do NOT do that!" Seriously? She couldn't be serious, right? But she was!
We barely made it through those long days of summer. Some days I felt like I was crawling towards the night's blanket of darkness just so I didn't have to hear the bickering anymore. I was so tired of telling both of them to leave the other one alone and playing referee to their wrestling matches when words failed to get their point across. They desperately needed their own space and the new school year gave a lot of promise to that.
As I waited for them by the fence after that first day of school, I caught a glimpse of them walking out together and holding hands. They both had different classrooms, but the teachers pair them up for release time. I pulled out my camera to take a sweet video of them walking out that way together but once Easton spotted me, that was all he needed to leave her behind and dart for my hug. But it still happened.
On our walk home I asked them about their day. They told me all about the things they did, the rules they learned, and the pages they colored. I asked Presley who she played with on the playground and she told me, "Easton." A little bit taken aback, I asked her if she made any friends. She said, "No, so that's why I played with Easton." I then asked Easton who he sat with at lunch and he responded with "Presley." I was even more shocked at his response and asked him if he made any friends. He said "No, so I wanted to sit with Presley".
I learned a very valuable lesson that day as a mom. It doesn't matter how much your kids fight with one another, they will always reach for each other in uncharted waters. They will look for each other in new and scary environments and they will hold their hand out when the other is scared. It doesn't matter that they spent the morning fighting over which yogurt the other could have. They spent the rest of the day checking in on each other and making sure they both felt safe.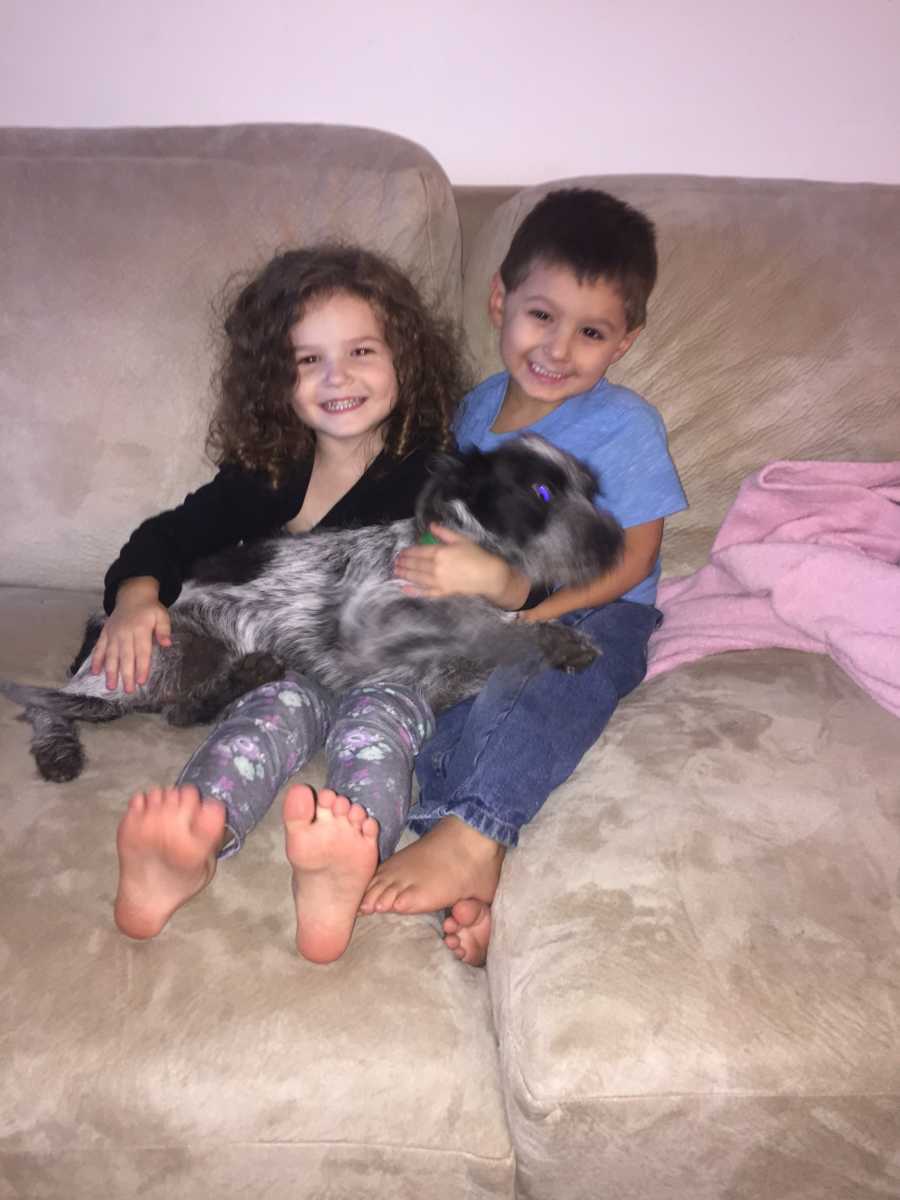 How amazing is it that the people we love the most are the ones we can argue with the most, too? Those fights and arguments are so fierce. But their bond is fiercer because of them.
Maybe we give our children siblings so they can learn how to fight for their place in this world. Maybe we give them siblings so they can gain confidence by practicing their voice on each other. We give them lifelong friends, but we also give them lifelong people who will let them know their true opinions. We give them someone they can attend the movies with but then argue about why the movie wasn't great on the ride home. We give them someone to complain to when mom made them upset for the tenth time that day. They will have hundreds of friends and they will have plenty of enemies throughout their lives, but their siblings are the only ones who can play both roles. Siblings are one of the best gifts to a child, even though it doesn't feel like it in rocky moments.
You don't have to fret though because Presley and Easton are back to their regular scheduled fighting and tattling. They both have made friends at school as well, which means they don't play with one another on the playground or sit with each other at lunch. But I now know I don't have to worry about them because they are secretly looking out of one another. They have each other's backs even if they don't realize it themselves. That makes this Mama's heart happy and it's an outcome I was never expecting.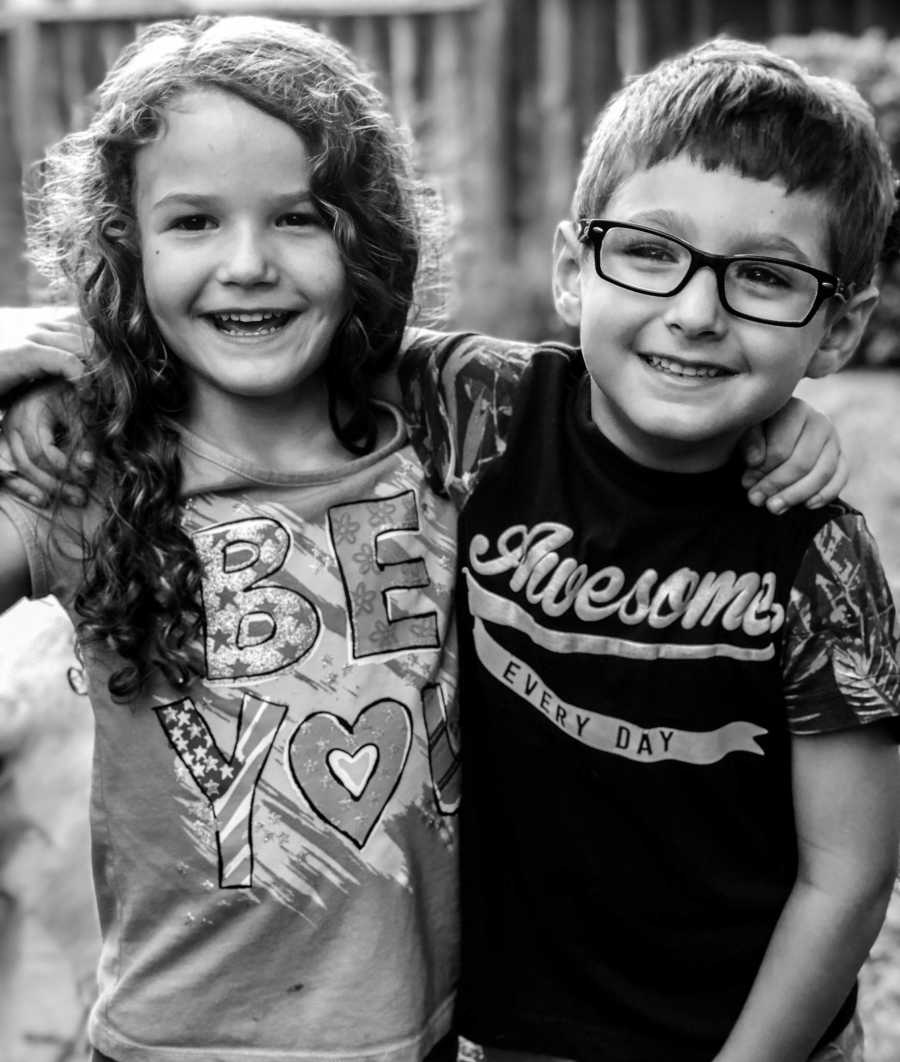 This story was submitted to Love What Matters by Molly Schultz of Tried and True Mama.  Submit your own story here, and subscribe to our best stories in our free newsletter here.
Please SHARE this story on Facebook to encourage others to cherish every moment and love what matters most.