"As I reflect on what feels like the longest and fastest year of them all… for years to come, when I think back to 2020, I will remember the marks it left underneath my skin.
I'll remember the days leading up to our world's very long, very unexpected pause to life as we knew it. As if it happened in slow motion.
When for whatever reason, toilet paper was the single most bought-out product off our grocery store shelves, and going the wrong way down an aisle bought you a stranger's look of death on a good day.
I'll remember the anxiety and fear felt collectively across the country as a result of the same storm but different boats, weathering it all together.
I'll remember the day it hit me. When I left work and suddenly, the only thing I cared about was warning the people I loved and letting them know this WAS something to fear.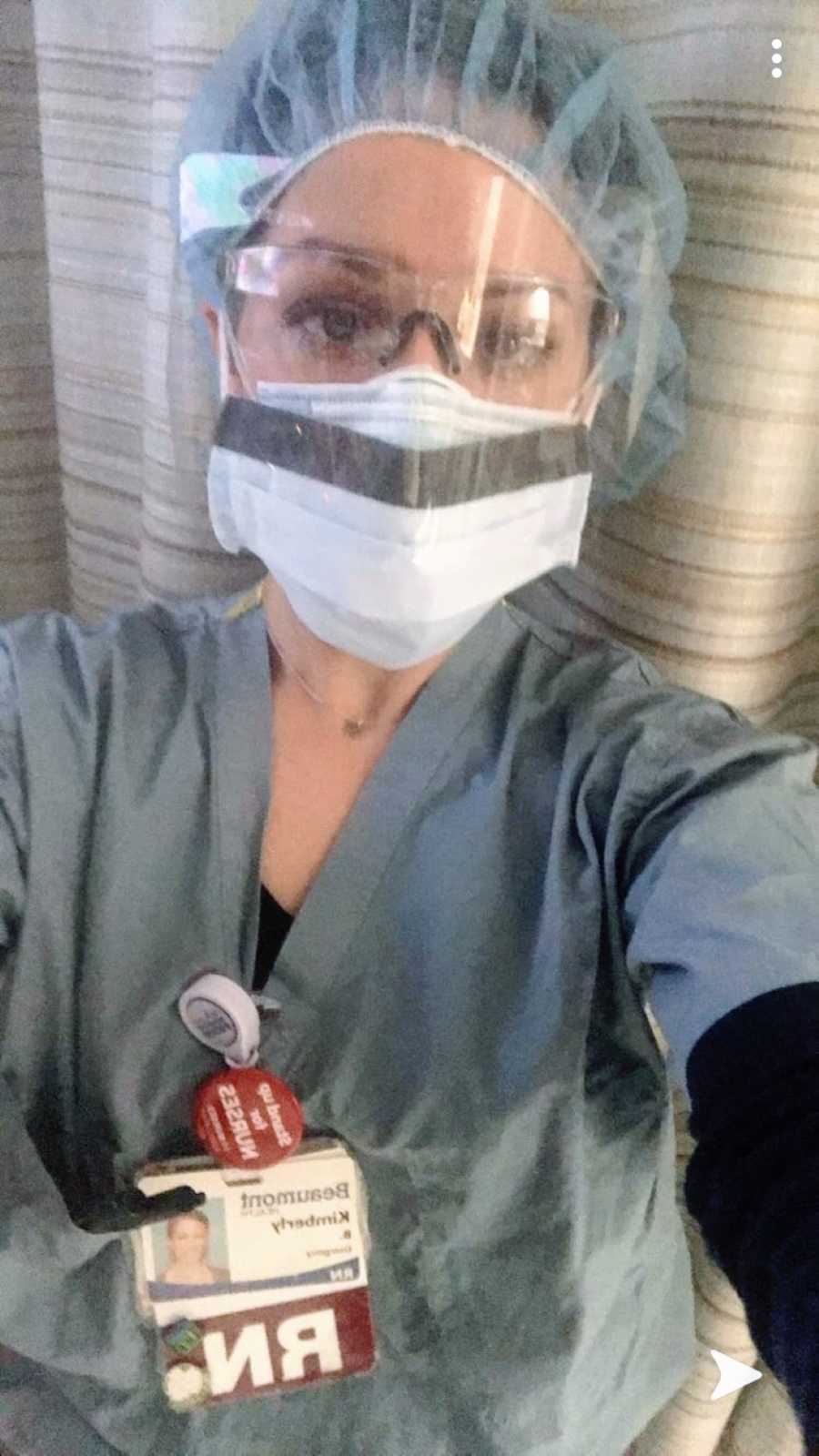 I'll remember the lives lost and trauma endured.
I'll remember every hand held.
Every dreaded phone call to family.
Every D.N.R.
Every priority 4.
Every body bagged.
Every changed protocol.
Every code called out.
Every person who looked at me with desperate eyes as they worked so hard to breathe.
I'll remember the supply closet cries with my closest coworker, reminding her we could do this and we would be okay despite all obstacles being thrown at us in the midst of a pandemic. You want to talk about deep friendship? It doesn't get deeper than that, I promise you.
I'll remember repeating the words, 'This is not real life' over and over and over in my head as a half- attempt to protect myself from feeling it all at once.
When the only thing we did know was we didn't know anything!
I'll remember my first day of symptoms. The tickle in my throat, not being able to stay awake for anything, and holding on to denial like it was going to save me.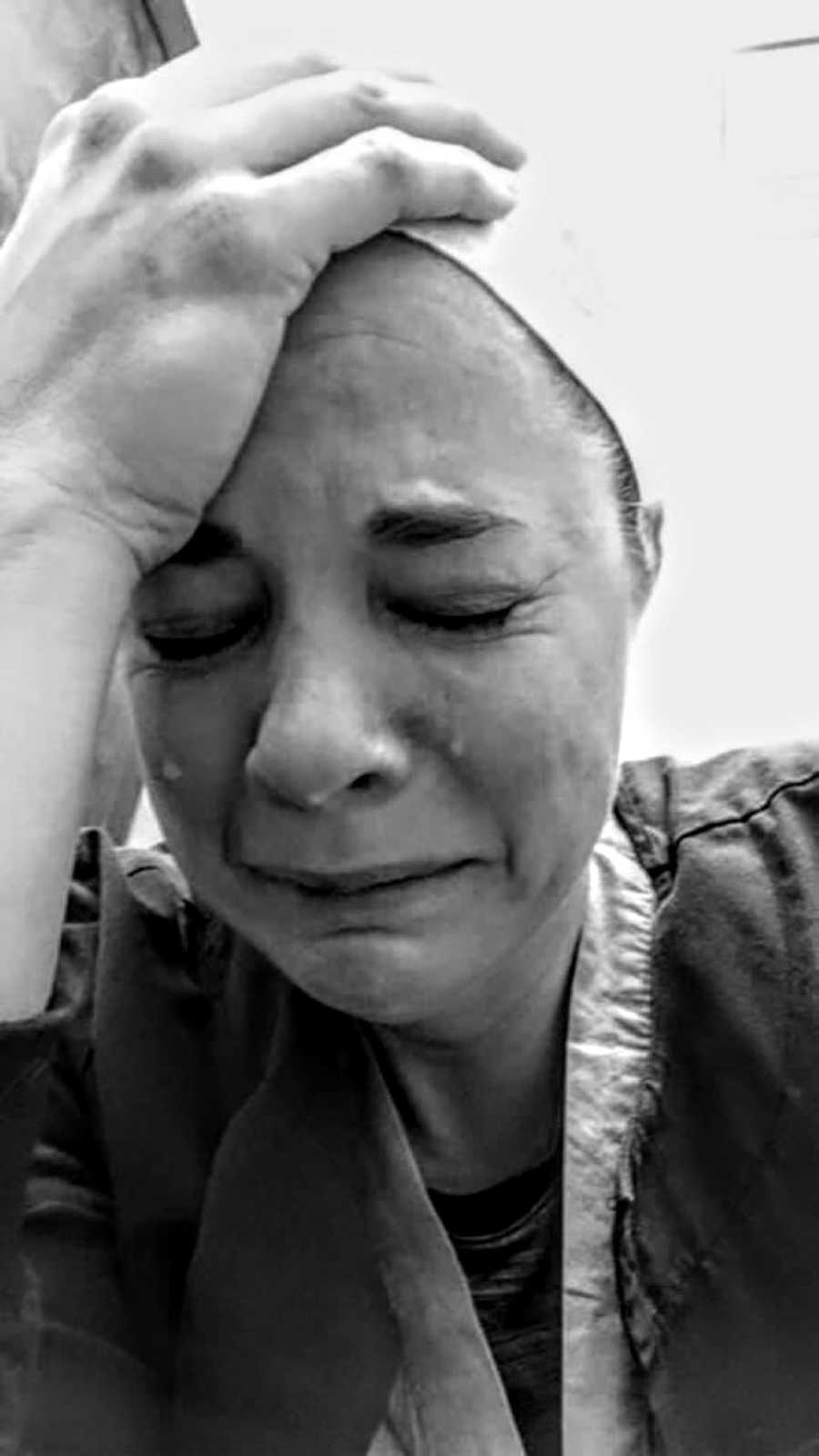 I'll forever remember laying in my bed, a week into covid quarantine, watching the news for what felt like the seventh straight day despite needing a desperate break from it and struggling to accept anyone could downplay the reality and seriousness of this monster.
I'll remember the guilt I fought off for no longer being able to help my friends, while simultaneously feeling so grateful I got a 'break' from the nightmare.
I'll remember feeling like I couldn't scream loud enough for the world to understand despite our best efforts to tell them. And growing tired of trying…
I'll remember the divide in our country, unlike anything we had ever experienced. Families torn apart, if lucky enough not to be from covid deaths, then from their differing beliefs around it and politicizing a viral pandemic.
I'll remember going back to work, after a long stretch off, to find my very tired, very depleted friends with nothing left to give, as there was no 'break' for them.
I'll remember the day I had my stress test, months after being sick and dealing with things that left me with more questions than answers. Finally having results and the validation I needed.
I'll remember the day I discovered the Survivor Corps support group, hundreds of thousands of people like me. Scrolling through their stories, tears in my eyes as I came to realize I was far from alone, but ever so blessed to be one of the lucky ones. These people I found gave real support all across the country, connected by nothing but the gift that is technology.
The patient I cared for who refused her diagnosis, despite her inability to talk between each breath, high oxygen demand, blood clots in her lungs, and positive covid test result.
But with every dark memory I'll likely carry forever in my heart from the year 2020, there is light too. There is goodness, a silver lining to take to away from it all.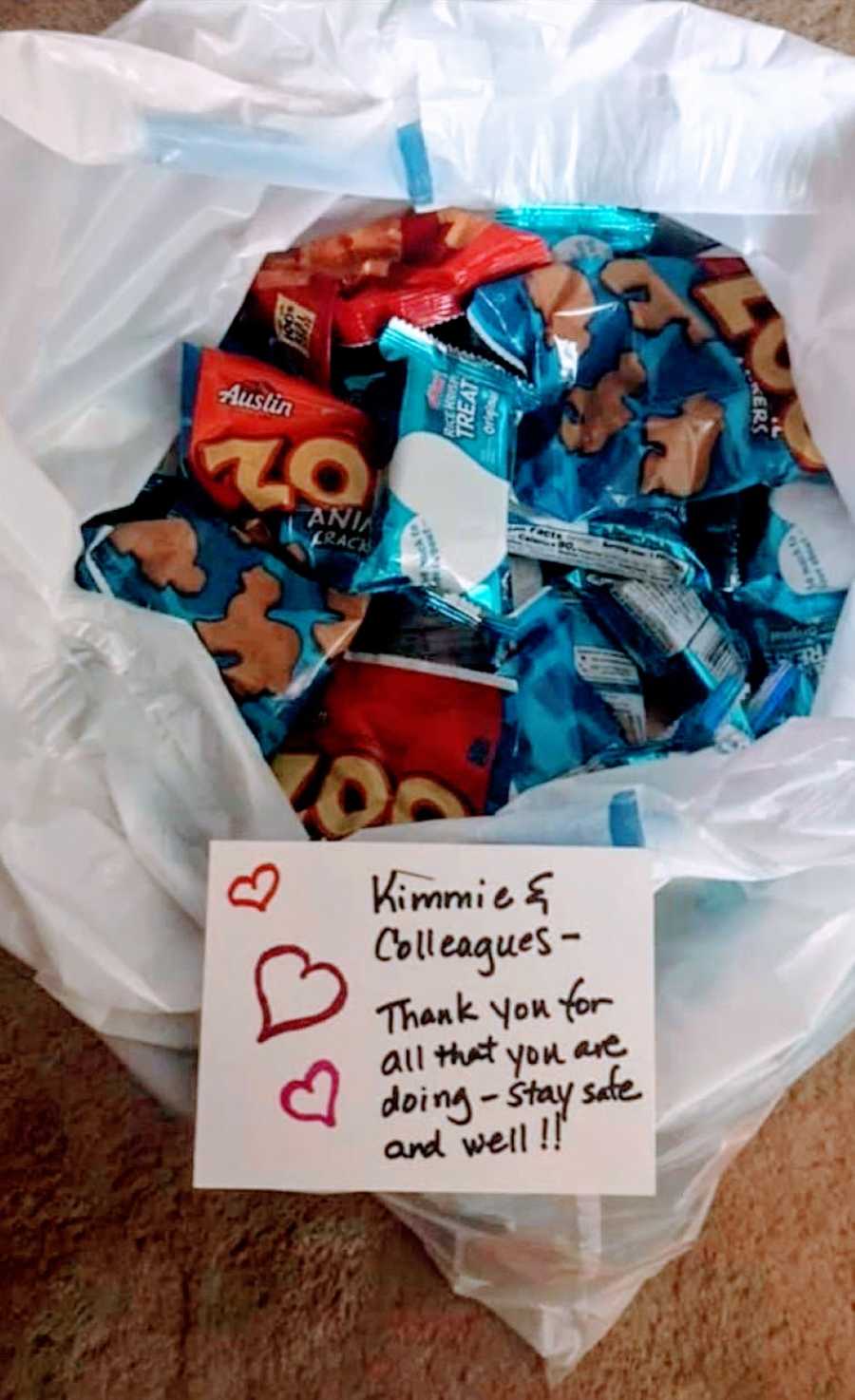 I will ALWAYS remember the way our communities rose to the occasion.
When masks and food were left at my doorstep by family, friends, and strangers alike! I'll never forget you.
The way my sister never failed to include us in her grocery store trips.
The way our teachers persevered with little resources and zero preparation.
The time spent with family because we were forced to slow down. No cheer or hockey or dance or weekends booked to the brim, just time to be together.
The time we spent outside. The lake. The pool. The trails. The bike rides. An unforgettable summer.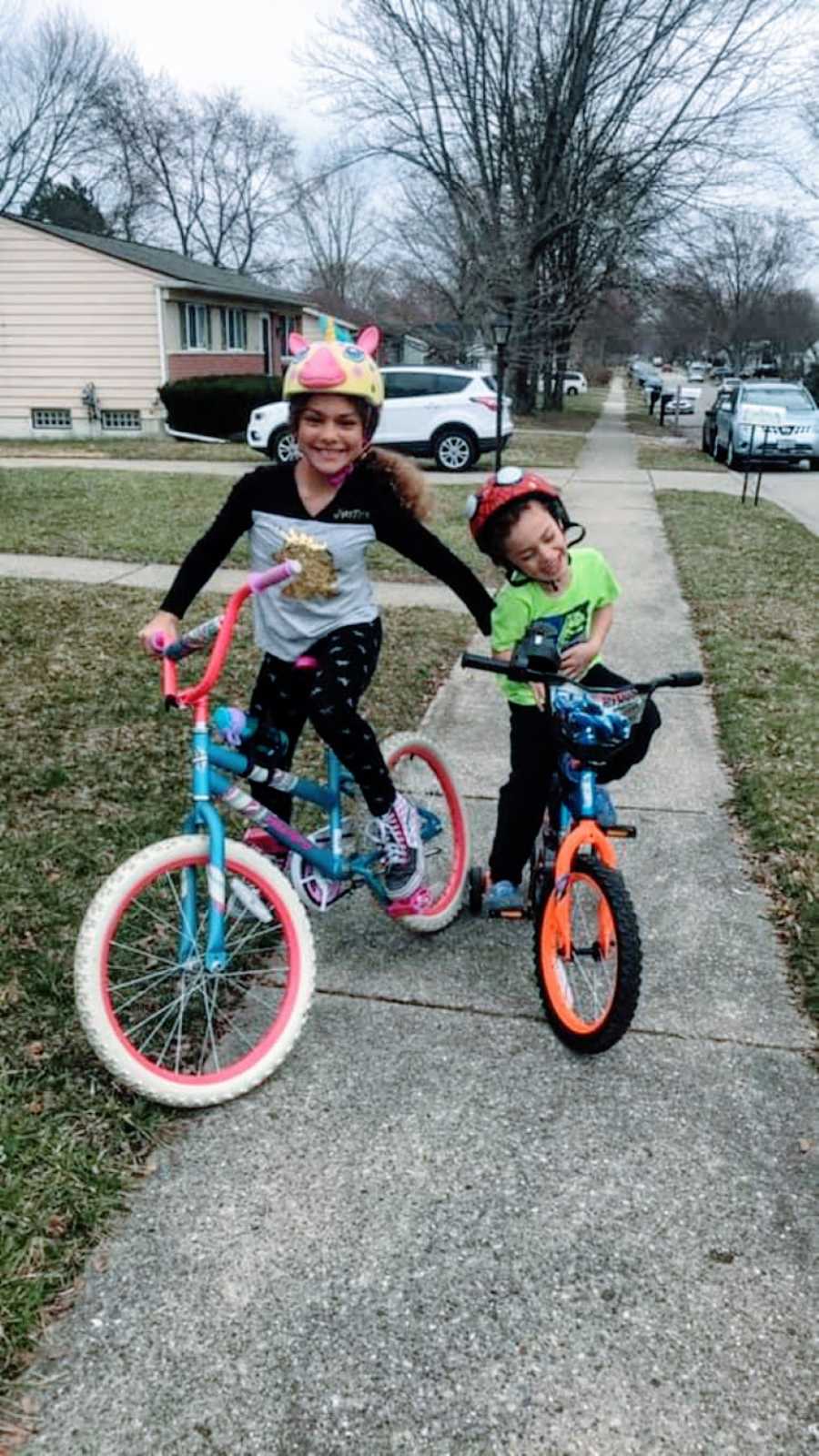 Waking up to what mattered most in life.
Discovering newfound gratitude and deep appreciation for the things and people who mean the most to us.
Reconnecting with my sisters, because suddenly the little stuff didn't matter so much and as it turns out, we still have each other's backs when sh*t hits the fan!
When mental health professionals offered services free of charge.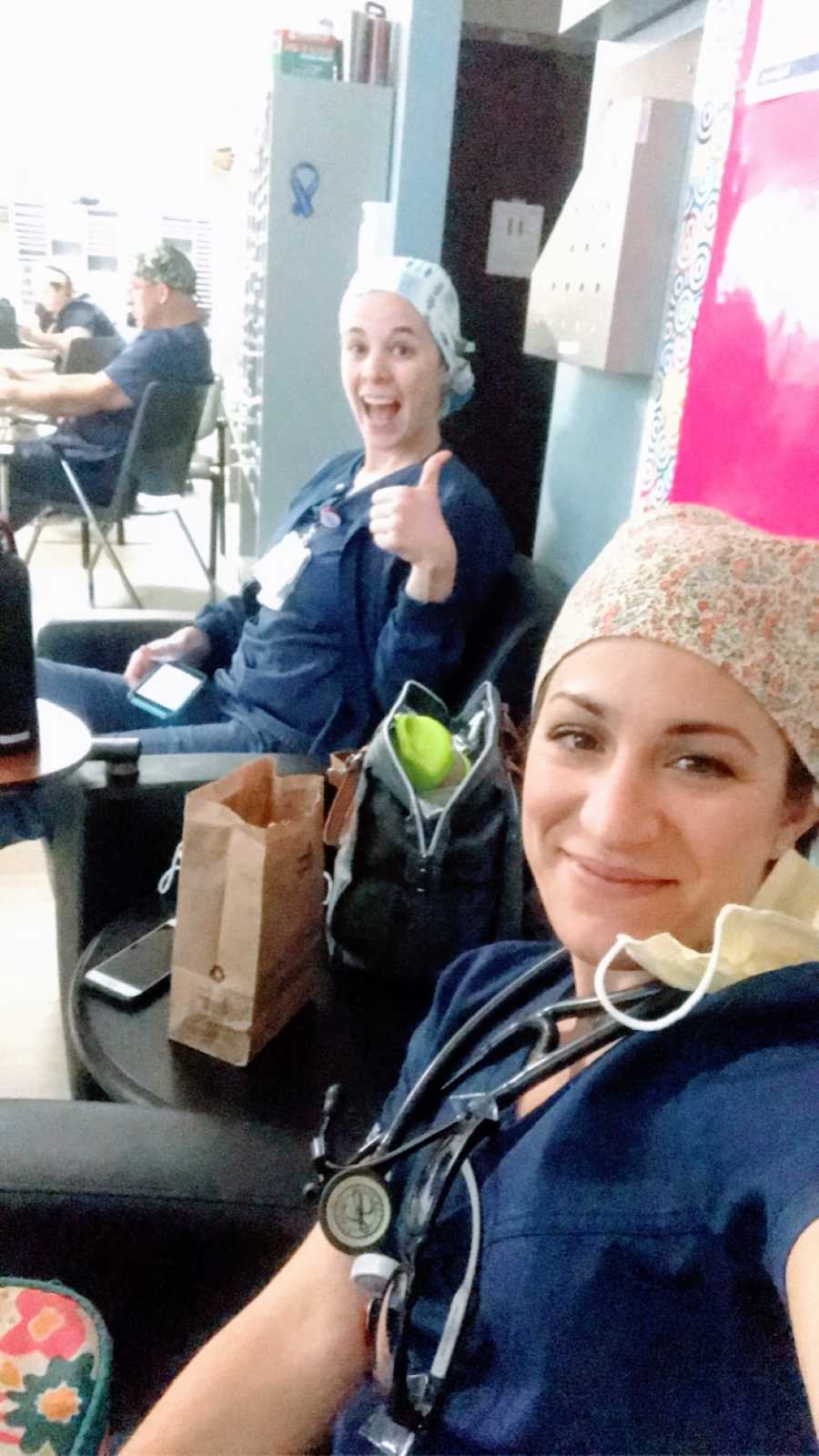 When the people in our lives showed up in ways I will never be able to repay.
I will never forget the camaraderie of my coworkers. It was out-of-this-world amazing. And the bond that will forever connect us without having to put words to our experiences because… we just know.
I'll remember my kids, their unbelievable resilience and strength!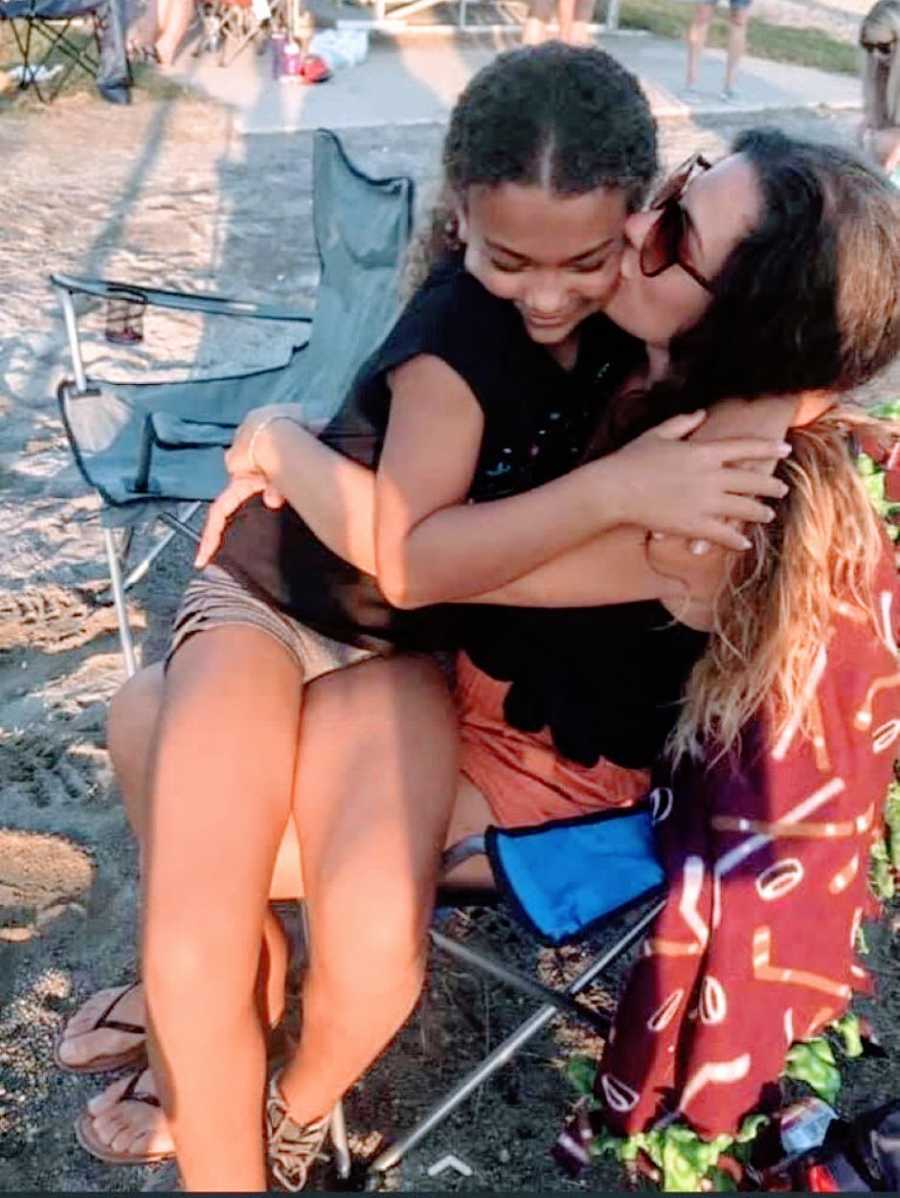 My marriage, not knowing how strong we were until we had no choice. Working a pandemic is one thing, but parenting during a pandemic! I am confident there's nothing we can't do.
My gratefulness to have a job, a home, our health, and to be financially untouched by the effects of this pandemic like so many have been.
When what seemed lightyears away in the spring became reality at the very tip of this unpredictable year, and hundreds of healthcare workers lined up for the hope found within a vaccine.
Realizing life is short. So fricken short. Forgive. Let go. Be authentic. Find balance. Put yourself first. Stop justifying your decisions. Do what makes you happy! Say no to the things and people that don't! And forget anyone who brings you down or challenges YOUR truth. Life. Is. Too. Short!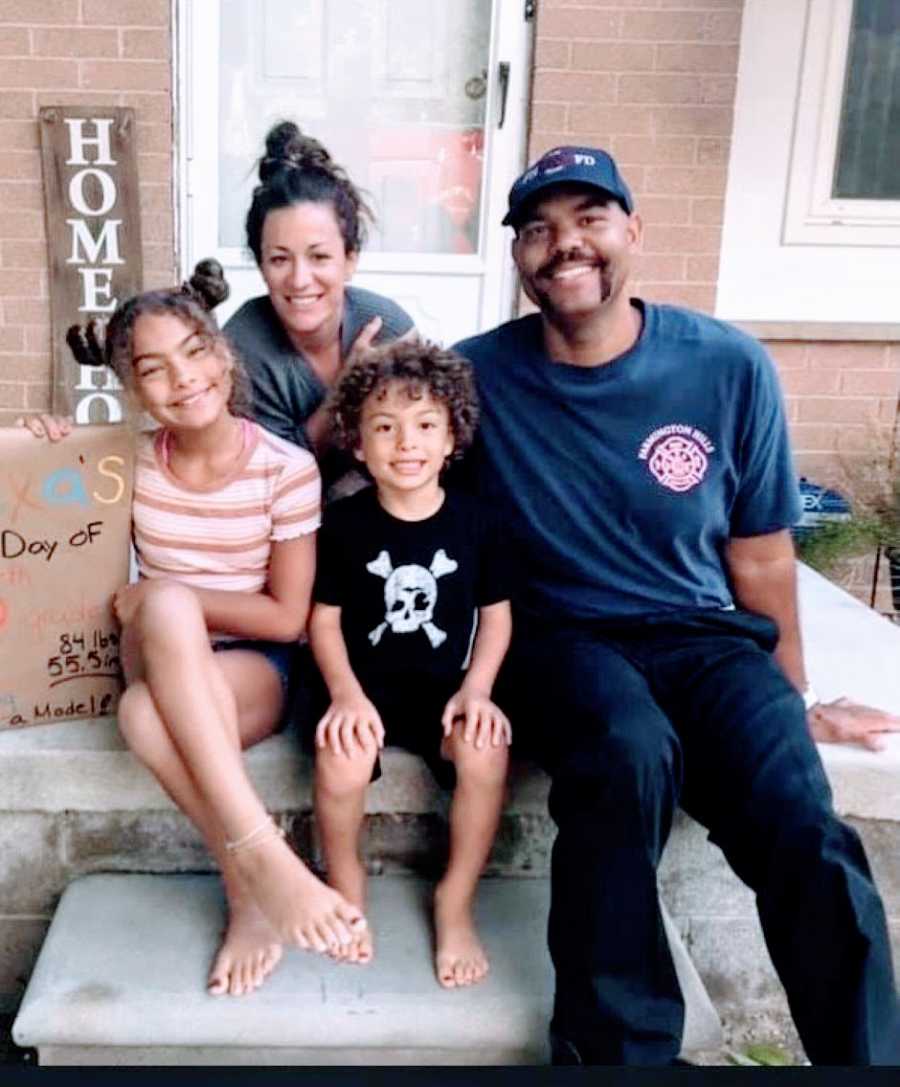 My eyes still swell when I look back, when I come across a touching TV commercial dedicated to the year 2020 (thanks, Google)! My heart still aches for those who endured tragic loss, because there are too many. I think it's safe to say no one got away without a single blow by the effects of this year.
But for me, the wins far outweigh those blows, and how blessed I am to be able to say that. The gift of a clearer lens, a wider view, deeper compassion, and a grateful heart is an immeasurable takeaway. To have been able to be there for total strangers in their most desperate moments, the most human moments is what drives me. I have acquired a beautiful newfound perspective from it all.
There are a gazillion things we could collectively think of that 2020 has taken from us, but shine your light on the gains too and I promise you will find them. Carry them with you as you go forward."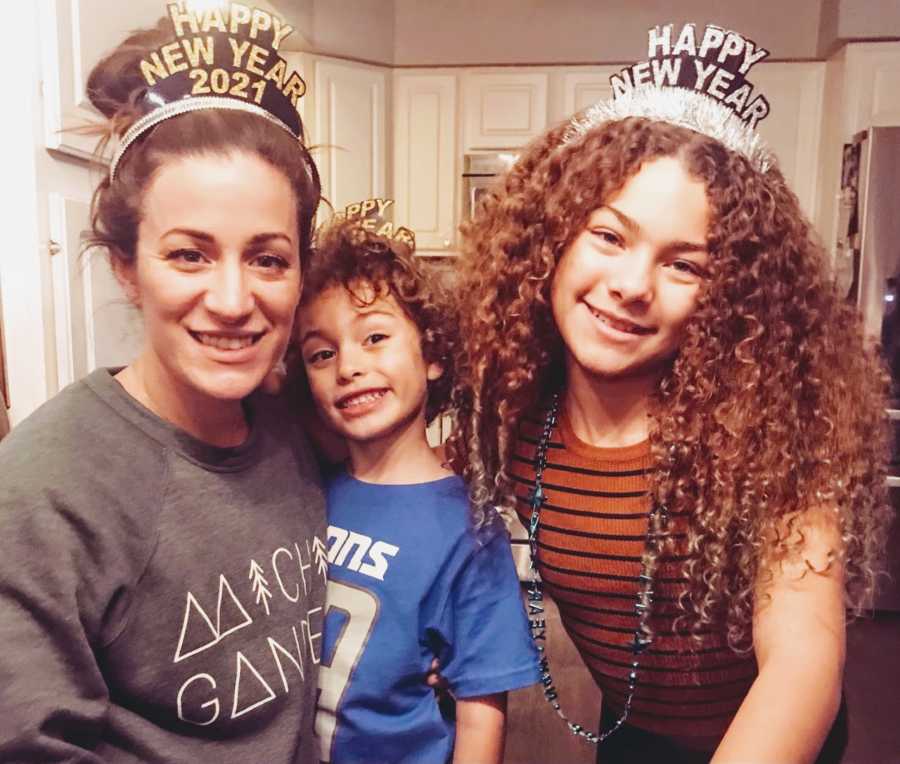 This story was submitted to Love What Matters by Kimberly Bailey of Farmington Hills, MI. Do you have a similar experience? We'd like to hear your important journey. Submit your own story here. Be sure to subscribe to our free email newsletter for our best stories, and YouTube for our best videos.
Read more stories like this: 
'Dear Class of 2020, we are rooting for you, praying for you, and cheering for you.': Woman says 'you remind us of where we've been, and give us hope for where we're all going'
Sweet 2020 Baby, You've Been The Light In The Darkness
'We used Zoom to 'gather' and share your gender. We did a drive-by and virtual 'shower.' I have loved ones who never saw my pregnant belly in person. I'm glad I can consider 2020 the year of YOU.': Mom pens touching letter to 'pandemic baby'
'Your kids have had more screen time than ever. I need my crap together. I should be doing more.': Mom struggling with pandemic parenting says 'throw the shoulds out the window'
Provide encouragement for someone struggling. SHARE this story on Facebook with your friends and family.