"My husband and I dated for just a few months before we got married in 2002. I vividly remember a conversation we had during that time. For as long as I can recall I desired to be an adoptive mom and I asked my then fiancé what his thoughts were on growing our family by adoption. He immediately replied that he would love it, but he desired to have biological children as well. At that time, we didn't know how important that short conversation would be for both of us. Just 3 years later, I was diagnosed with cervical cancer. We did not fall apart at the news of not being able to have biological children. Instead, we found comfort in knowing that God prepared us ahead of time and if He would heal me, we both desired to pursue adoption.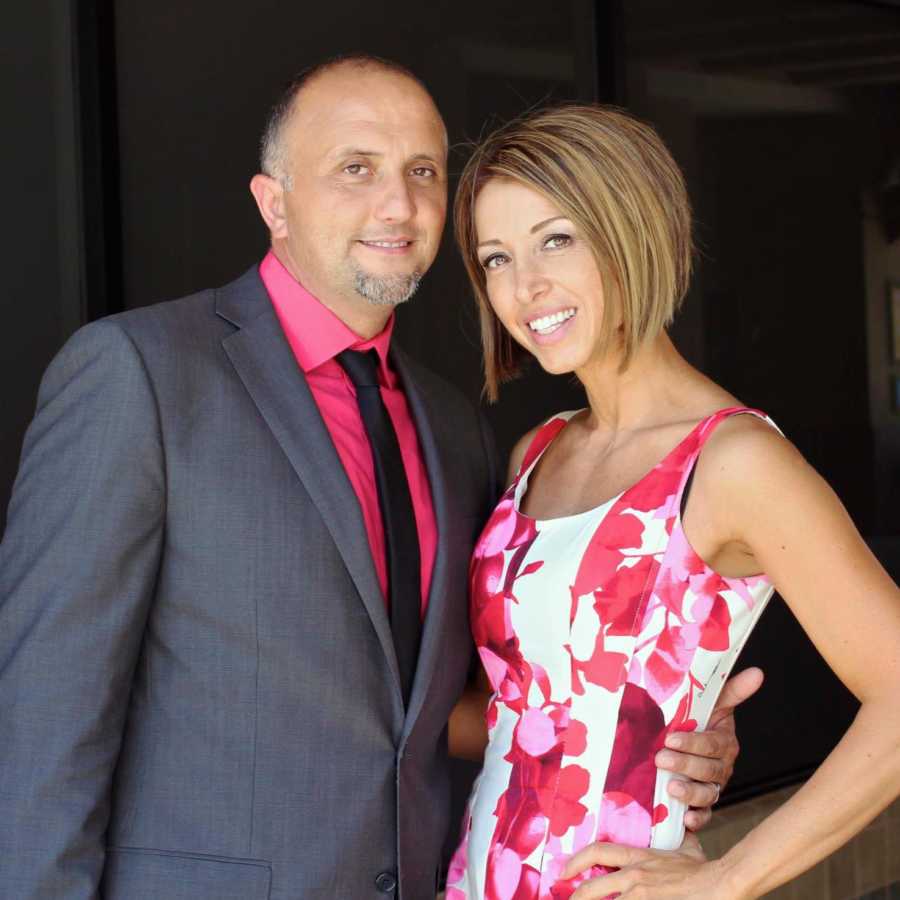 Since we both grew up in Romania we figured we would start our journey of adoption there, but at that time, international adoptions were banned. Then we looked into adopting from different countries and for one reason or another, things were not working out for us. Even with every door closing, we felt led to continue. After some online research we contacted Bethany Christian Services and we went in for a meeting to inquire about their China program, only to find out we were not qualified because of my heath history.
'Have you considered domestic adoption?,' the social worker asked us. 'Umm, no, we are not rich!,' was my answer because some Showtime movie I must've seen gave me the impression we would need to own a house on a cliff overlooking the ocean and have a trust fund to be able to adopt a baby at birth in the United States. 'That's not what birth mothers are looking for,' the social worker assured us. 'The expectant mothers we counsel are looking for a family they can trust, for some sort of a connection to give them peace about this difficult decision,' she said. Then she went on giving us more information. She mentioned how with domestic adoptions you can have an open relationship with the child's biological family, which would be a 'wonderful benefit.' At first we were not convinced it would be 'wonderful' at all. We were intimidated by this concept and quite scared at how it would all play out. But we kept an open mind and decided to attend a training class about birth parents. Our hearts and minds were changed after that class and we decided to go for it even though still cautiously, starting the process for a 'semi-open' adoption (we were willing to meet face to face, but without our last name or address being known).
About one year later we received 'the call' from our social worker telling us about an expectant mother choosing our portfolio and considering us as adoptive parents for her little boy, due about 3 weeks later. Our knees were shaking just getting the news. Actually meeting her was by far the most nerve-wracking experience of our lives. Would this expectant mom like us? Would she think we are trustworthy of raising up her child? Could we convey that we are loving people and raising up this child would become the priority of our lives?
And then we met her – this gorgeous strawberry blond young lady with the most beautiful green eyes looking at us from across the table. She had one question for us: 'Would you be willing to have an open adoption?' She was hoping we would be willing to be open, not semi-open, to have a normal relationship as you would with a friend. 'YES,' our answer on the spot was yes! All our fears and concerns we had up to this point were gone!
We met our son just a few hours after his birth. We choose his first name, she chose his middle name.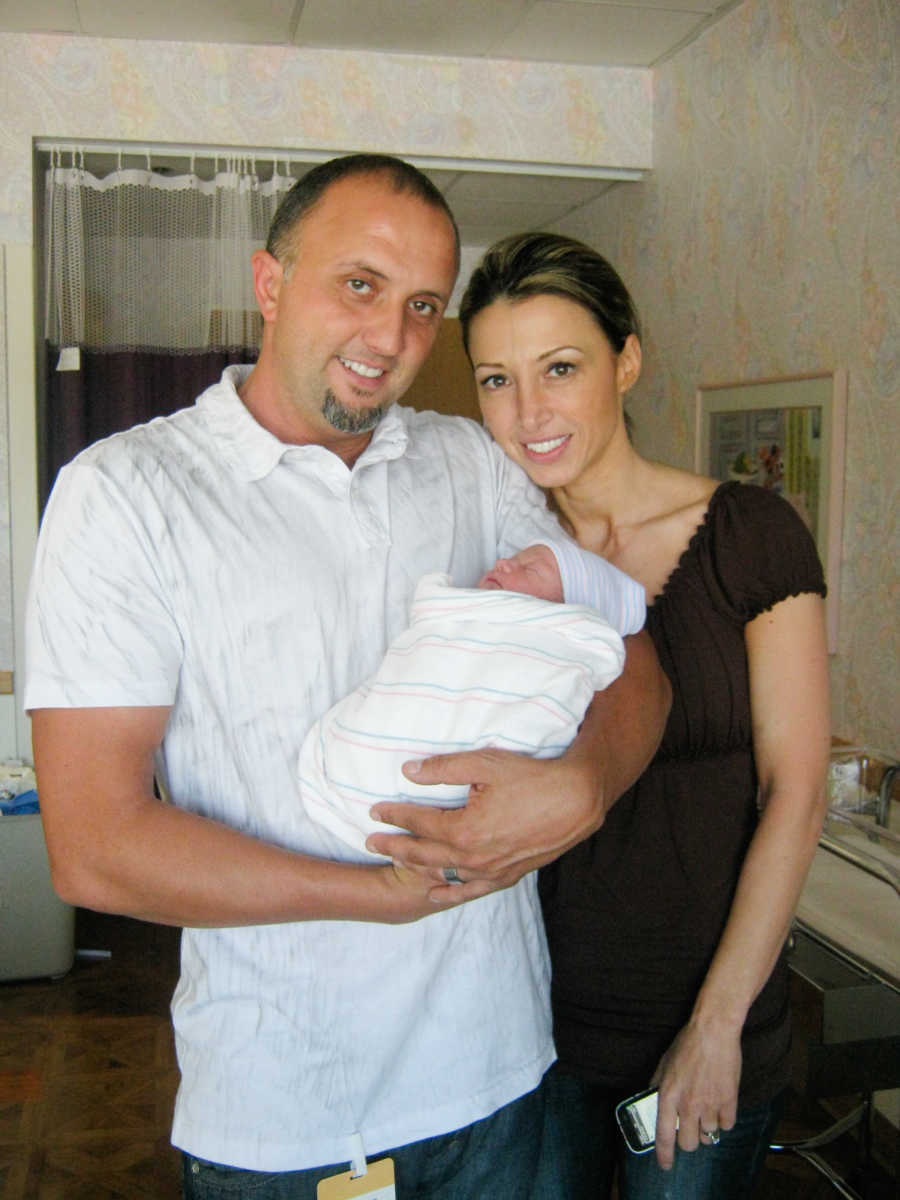 Just as all relationships develop over time, ours became closer and stronger with each meeting. Our son knows who she is and he thinks it's pretty cool that he has two moms. 'I didn't know that was possible!,' he said when I clearly explained why we are meeting her every Mother's Day. Up until then we told him he grew up in her tummy, but it was time to connect the dots for him. 'Wow, that's so cool that I have 2 moms! May I have a snack?,' was his reaction at age 5. He loves seeing her and she enjoys seeing how well he's doing and what a wonderful young man he's becoming.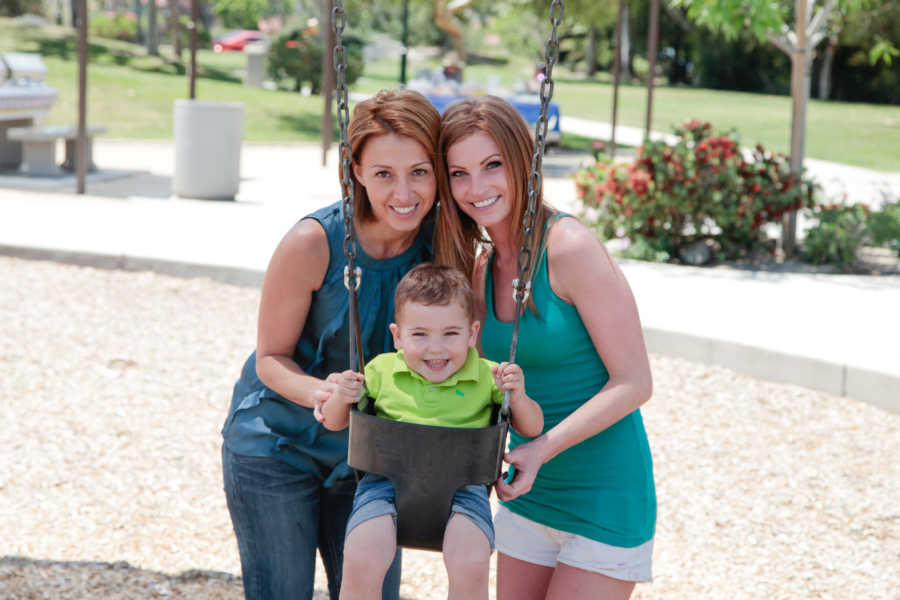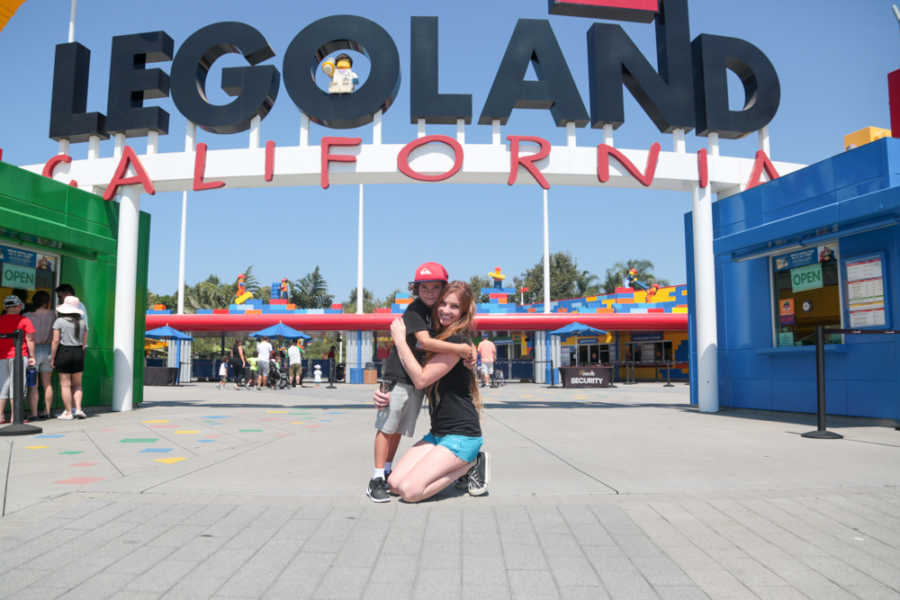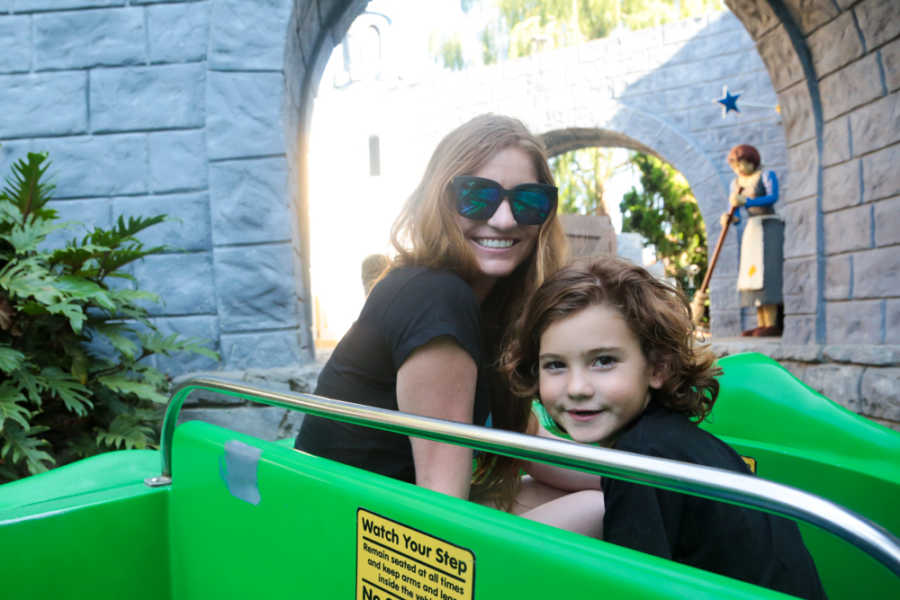 Last year we were blessed with a new baby boy and it was such a unique experience to have our 7-year-old involved in the process of adopting his little brother, from praying for him to meeting his biological parents and bringing him home from the hospital. We have an open adoption with our little one's parents as well, but the relationship is still pretty new.
With our youngest, we had a high-risk placement because he's part Native American. We didn't know if we'd be able to keep him permanently because we had to get the release from the tribe. We went to the hospital to bring him home and we told our oldest that will be taking care of this baby, but he might not be the 'forever' baby we'd been praying for. As soon as we got in the car and buckled the baby in, he shouted, 'We are finally a family of 4 and I'm a big brother!' I explained to him again that we were just babysitting for the time being, but he said, 'It doesn't matter. As long as he's with us, he'll be my little brother.'
I wish my faith was as big as his during those days!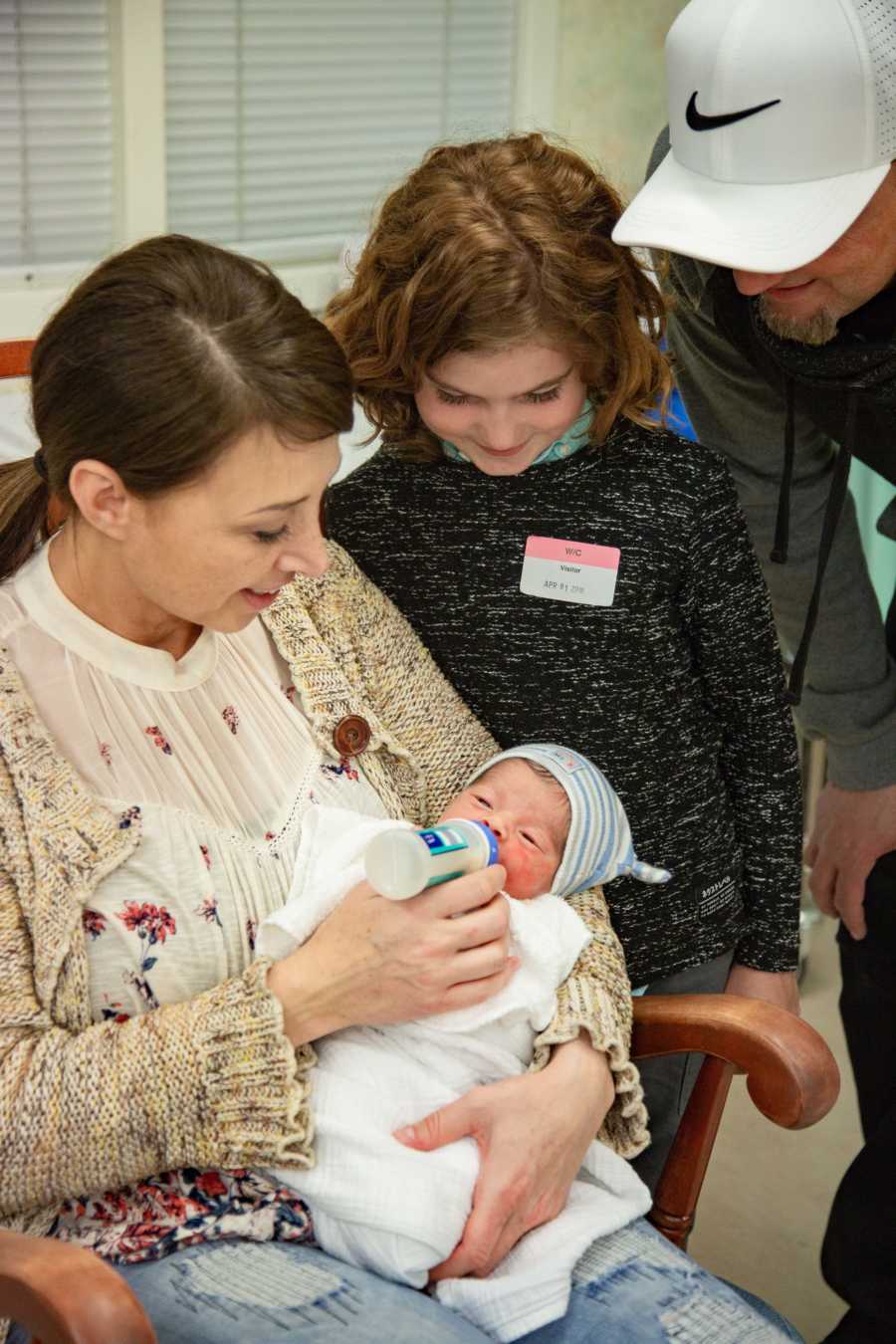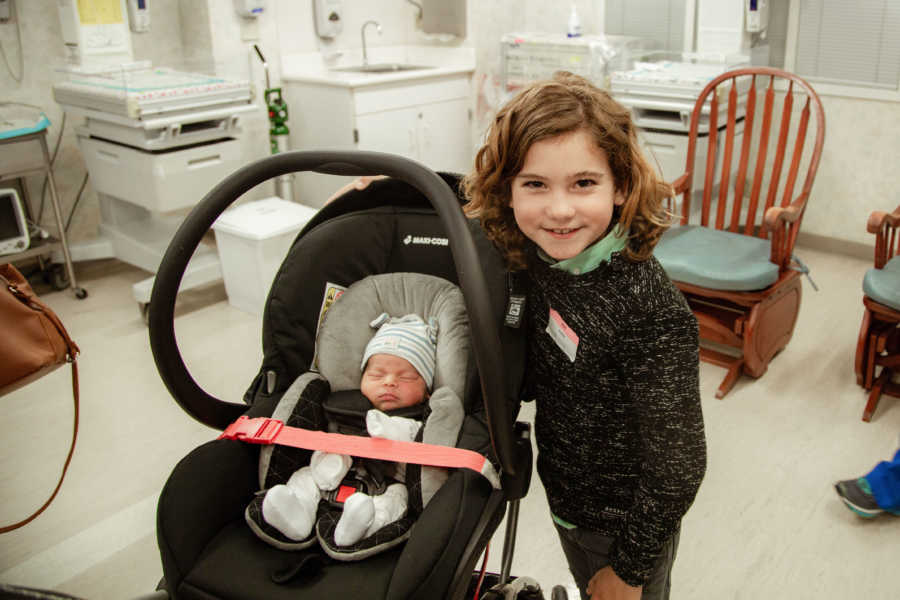 There are a few questions we get asked very frequently regarding our open adoptions. They are expressed in different ways, but are usually along these lines: 'Aren't you worried they'll take the boys back or the boys will want to move with their biological family?'
We are not a bit worried. Their parents chose us because they decided it was better for the children to be raised by us. It was a very difficult decision to make and even more difficult to go through with. The decision was made by putting the child's needs first. And even if the boys would want to move with their biological family when they grow up, it wouldn't mean they'd love us less. We actually hope they will love them at least if not more than they'll love us. Because we know they will love us, they already do, just as we love them!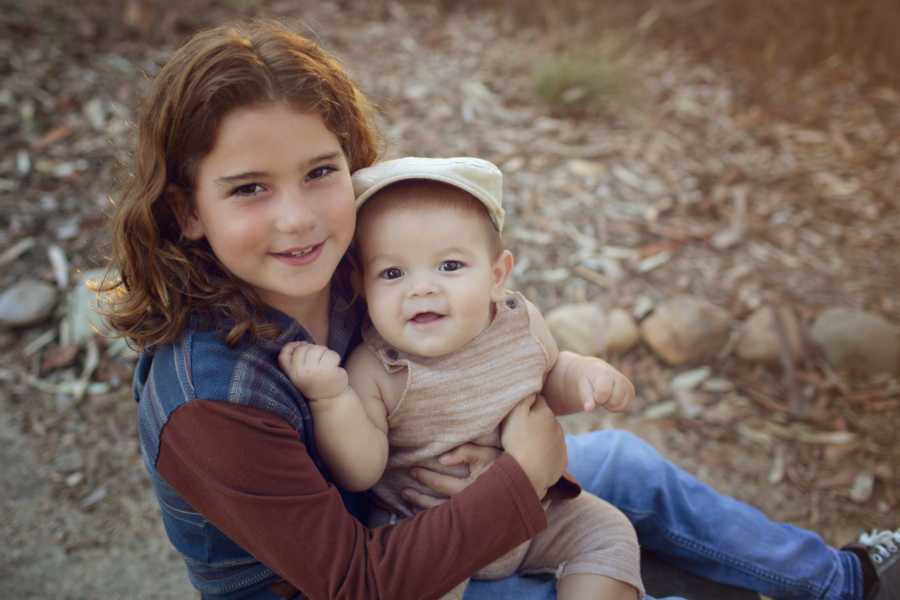 The beauty of openness is that it provides blessings for everyone involved. Now we know not all situations are the same, but for us it's true. Our sons get to know their background and identity, their biological parents are still part of their lives and can maintain a relationship and we have the peace of mind that our sons' biological parents can sleep at night knowing their child is well taken care of and loved. So loved!"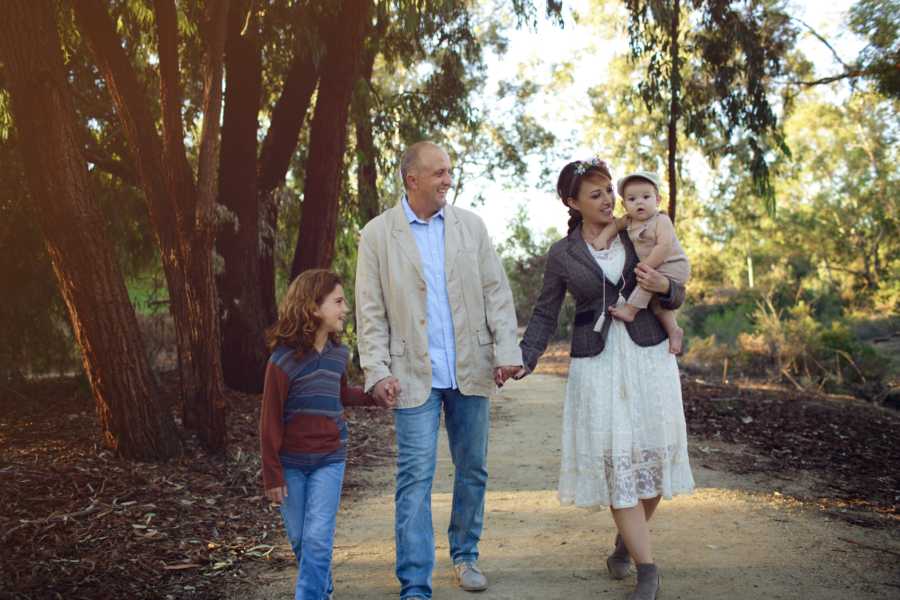 This story was submitted to Love What Matters of Cami Rachi of Garden Grove, California. You can follow her journey on Instagram. Do you have a similar experience? We'd like to hear your important journey. Submit your own story here, and be sure to subscribe to our free email newsletter for our best stories.
Read more beautiful stories of open adoption:
'My birthmother went into labor. Her secret would soon be out. Lying on the floor, she called her sister in pain. 'What's wrong?,' she frantically asked. 'My baby is coming. I need the hospital.'
'Thank you for making me a Mommy,' I whispered. We held each other and cried. We are BOTH her mom. I knew the connection was real. There's no one else I'd rather do this with.'
Help us show compassion is contagious. SHARE this beautiful story on Facebook with your friends and family.