Trigger Warning: This story contains mention of miscarriage that may be triggering to some.
"My life is unlike that of my friends or anyone else I know. I have a BA (Hons) degree in marine photography, and I traveled the world on a Superyacht working as a deckhand and dive instructor. I fell in love and married a marine engineer, where we retired from life at sea to a coastal cottage in Ireland. I set up a seaside cafe in our village, got two golden retrievers, and we have now been blessed with a beautiful healthy baby boy. Now to most people who don't know me, life seems to come easy and breezy.
But here's what you don't see… At the age of 8, I was diagnosed with FSGS, a chronic kidney disease. By the time I was 14, I had a double nephrectomy (both kidneys removed) and was on home dialysis for 8 months. During this time, I was still attending school and trying to be as normal as possible. By the time I completed sixth grade, I had managed to attain my GCSE's and A-Levels with less than 50% attendance in my 7 years at school (which was a miracle in itself).
I went to university at Falmouth and studied marine and natural history photography, where my passion for the underwater world drove me to attain my PADI scuba diving certificates in cold climates at murky depths. I then traveled to Phuket alone, where I attained my seafarer's qualifications in first aid, firefighting, security awareness, and sea survival. I built my strength and physical capabilities (despite being a slender young girl of 21) and continued to take my medication, stay hydrated, and fight fatigue. I then joined a Superyacht and began living the dream I had been working and fighting so hard for. I met my soulmate and had the career of my dreams. That is until God had other plans…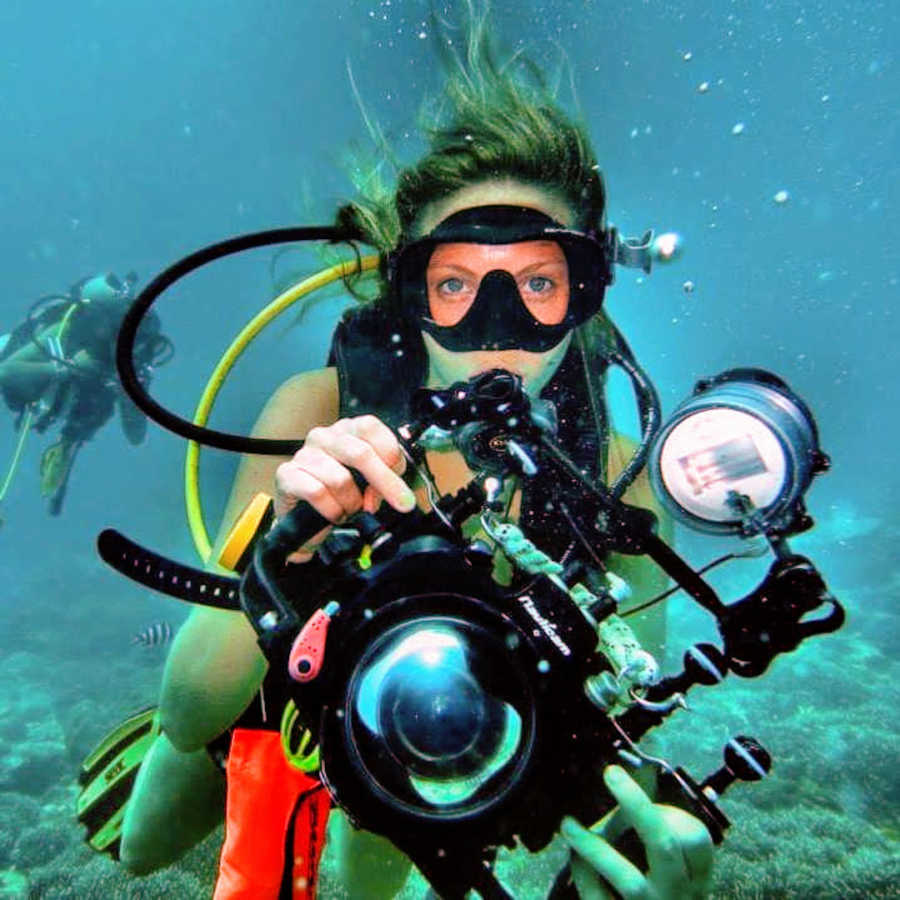 On January 8, 2018, I was told, 'You have stage 4 Burkitt lymphoma.' For my family, it was completely devastating and impossible to comprehend. Being an only child and having immigrated to the UK from South Africa at the age of 6, it was just the three of us. My mother and father have been my rock and the center of my life. I always believed they suffered more than I did with my illnesses. I always maintained a positive attitude and strong faith in God throughout my life. While I've had challenges, I have been equally blessed with love and support. Strength to fight and continue my pursuit of life, health, and happiness. Nothing could have quite prepared me for what I was able to endure.
What followed was brutal. Still today, it makes me uncomfortable to reflect on the level of suffering I had to endure. I was admitted into Guy's Hospital in London for 5 months with a few short visits home during this time. The chemo treatment was unforgiving. Often I was hooked up to so many machines I couldn't roll from one side to another. I lost my long mermaid hair, my identity, and the life I had just grasped. My body was no longer my own and the pain was indescribable. I was even put on prescribed cocaine for the severity of my suffering.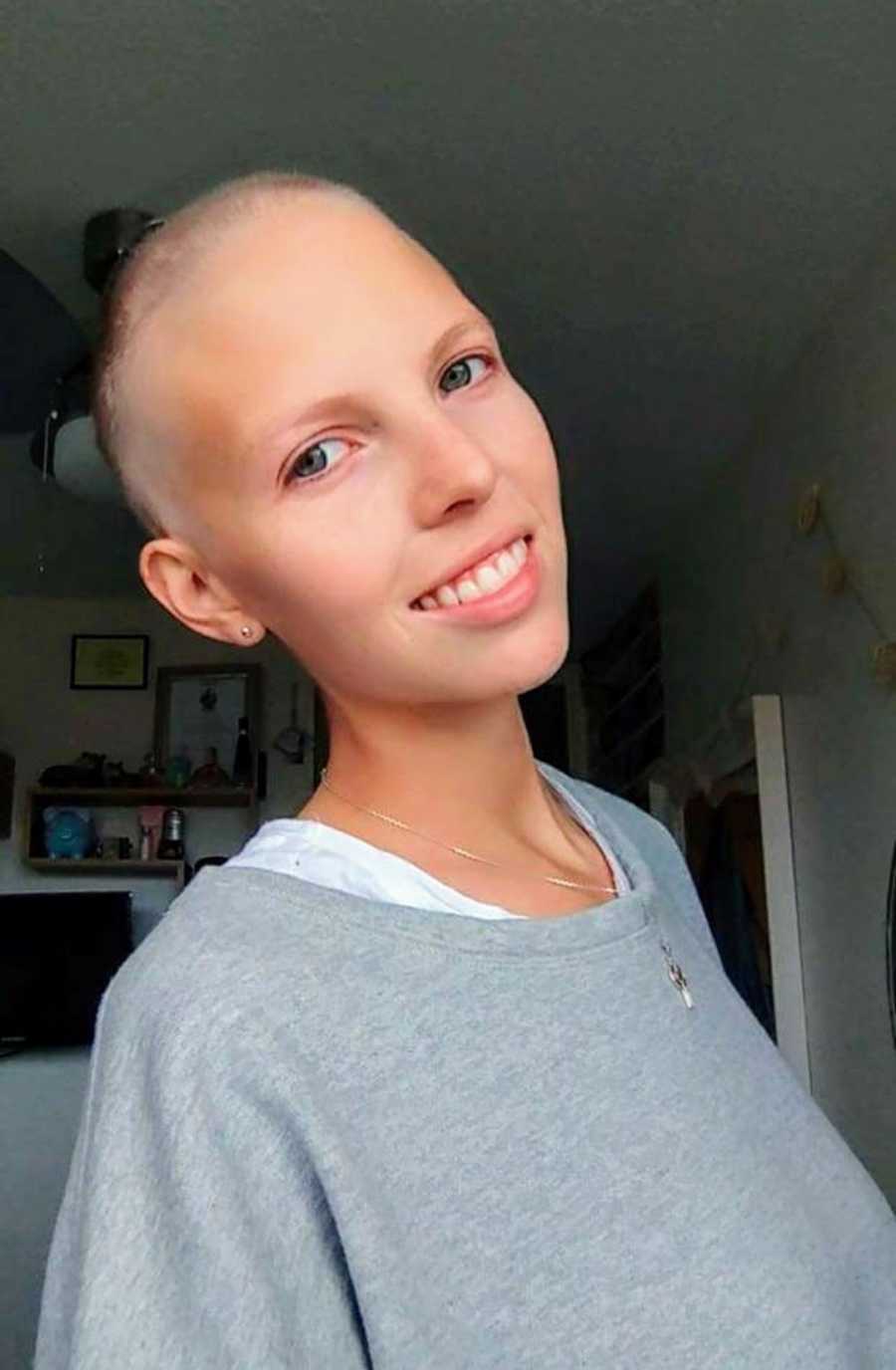 I had feeding tubes, was unable to walk or use the bathroom, and soon after unable to talk. On February 14, my mother put a wig on me and a bit of makeup. She asked the doctors, 'Will you let her out for a night?' My boyfriend, Fionan, took me to my favorite church, which was around the corner from the hospital. That day, he proposed to me and it was that day my heart regained its purpose. Unfortunately, that night, I was rushed back to the hospital and admitted into critical care. The excitement was all too much. On the inside, I was overwhelmed with joy. I wanted to call my friends and cry and get all excited I was going to be married to the man of my dreams. On the outside, I was a severely ill person who was unable to talk, walk, eat, and breathe without tears of pain.
The medication took over my mind and I began to lose myself… there is much I don't remember after this. And still, it pains me to continue. BUT time passed and my faith remained strong. I fought every second, desperate to give my family their lives back and start mine again. I HAD to prove my strength and God gave me the will. The treatment was successful, and I returned to Ireland to recover and start my life. I tried to return to work in September, but after 2 months, I realized part of my life was finished. Things were different, I was different. I no longer fit into this world of glamour and adventure. I wanted to be home with my fiancé, surrounded by the people we loved.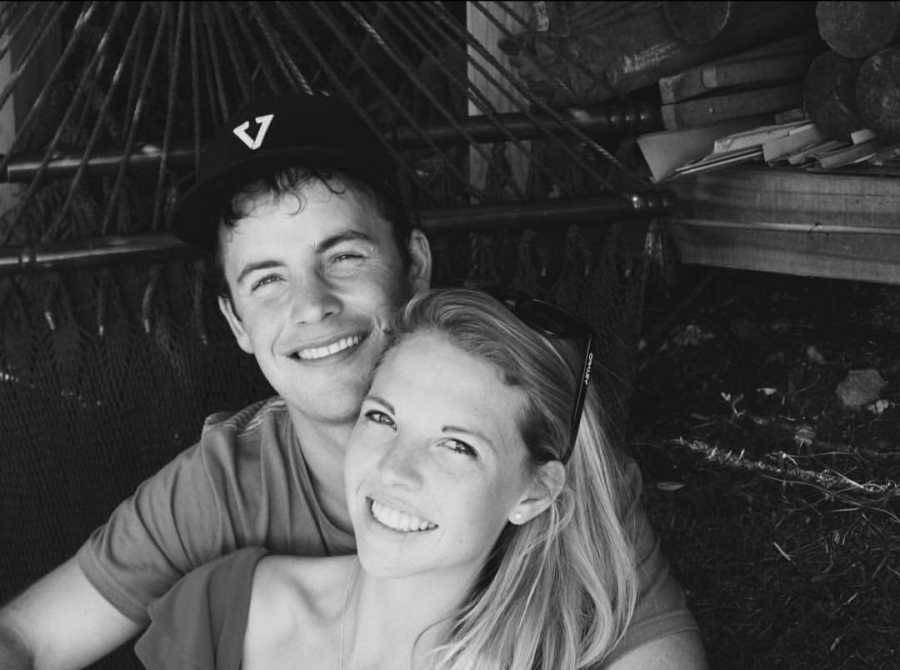 So, we started our lives. In August 2019, we became husband and wife. We healed, we built, and still today, we live every day in love and take nothing for granted. Fionan is the spark of my life. He carries me when I'm tired and believes in me more than I believe in myself. He prays with me, laughs, and cries with me. He is my purpose and happiness. In November, I amazingly fell pregnant. This was a complete surprise after my health record. After my transplant, I was told, 'Pregnancy might be difficult, and it will have challenging implications for your health.' I was advised, 'You should have children before you're 30. You will be spending a lot of time in the hospital, too.'
When I was diagnosed with cancer, they had to start chemotherapy the very next day, so they didn't have time to freeze any eggs. I was put on Zoladex for 4 months, but there was no guarantee. After the chemo, they prepared me pregnancy might be difficult, if even possible. They offered alternative options and information for the future. Falling pregnant was the most incredible blessing I could ever imagine. All of a sudden our future changed, our dreams and possibilities. Sadly, in January, I went for a scan to discover my baby's heartbeat had stopped. Sadness and darkness flooded my heart. We were devastated. Still, we maintained our faith in God's plan.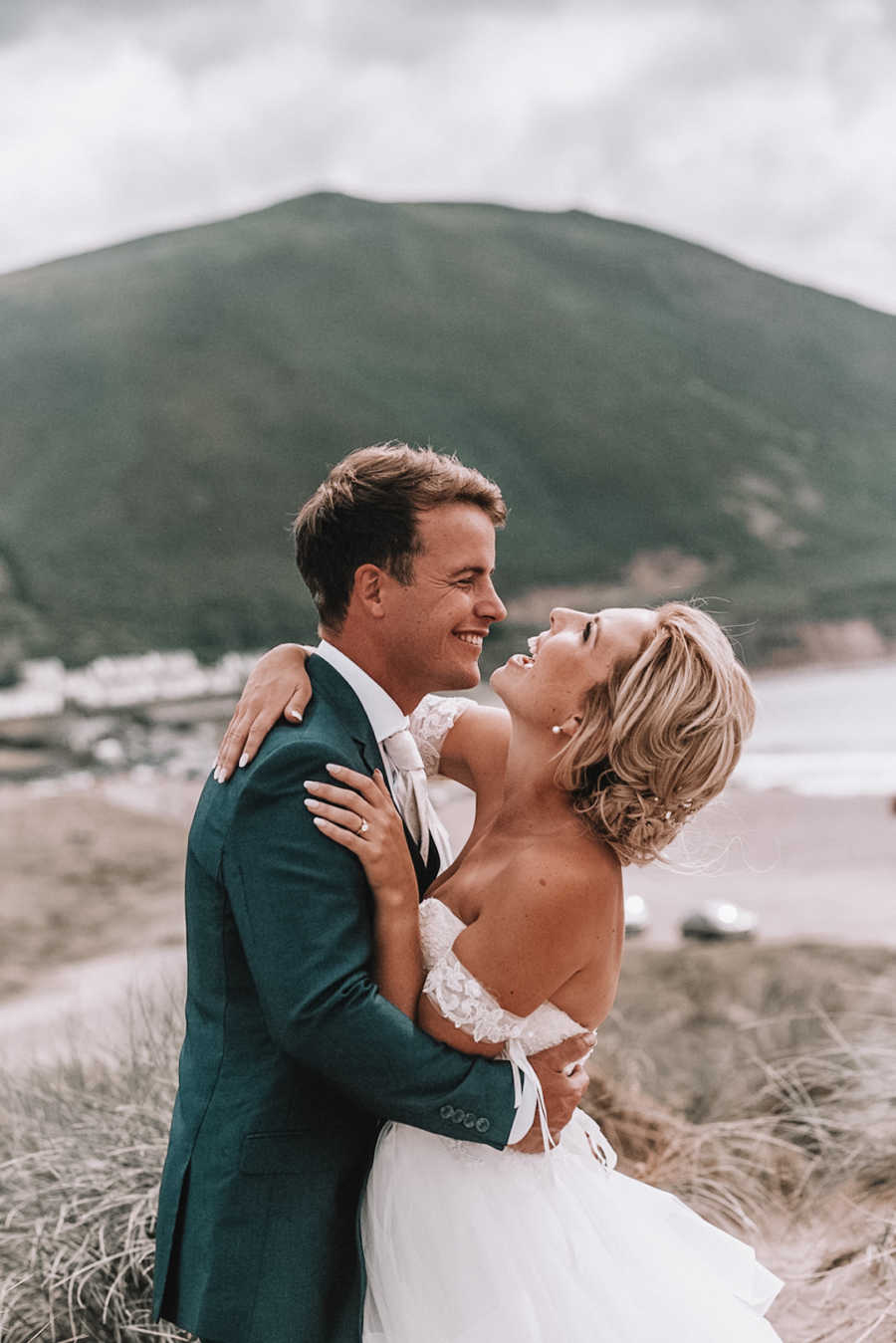 In the next 2 months, I experienced symptoms of nausea and bloating and took two pregnancy tests, which came back negative. After a doctor's appointment, the nurse called to tell me, 'You are, in fact, PREGNANT!' For anyone who has undergone a miscarriage, you will understand pregnancy is never the same. The next 9 months were a challenge—the fear and paranoia for the health of our baby. I thought, 'Is my body strong enough? Am I doing everything right?' Still, I managed to find enjoyment and excitement along the way. Overall, I had a healthy pregnancy. Slight alterations in my medications and regular checkups were carried throughout. The care from CMHU was fantastic.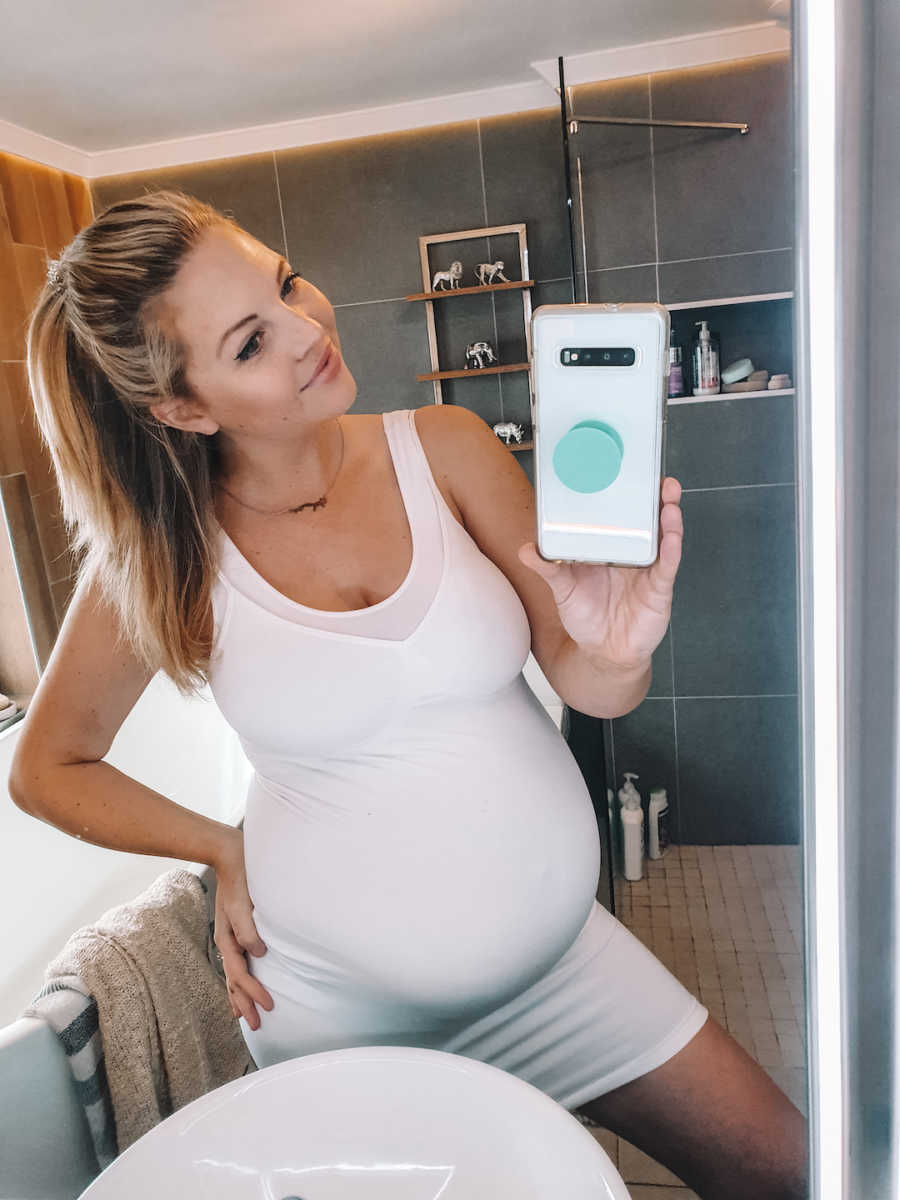 As the weeks and months passed, my beautiful belly grew. The doctors were amazed and prepared me for early labor. They discussed inducing me earlier, around the 33 or 37-week mark, depending on my and the baby's condition. Every scan was a relief—he was healthy, growing well, and strong with plenty of movement. With God's grace, we made it to week 36. The doctors were monitoring me closely with the risk of pre-eclampsia. I was admitted into the hospital that week and induced at 37 weeks exactly for a natural birth. At 3:45 a.m. on December 3, 2020, my beautiful healthy son, Noah Michael Walsh, was born!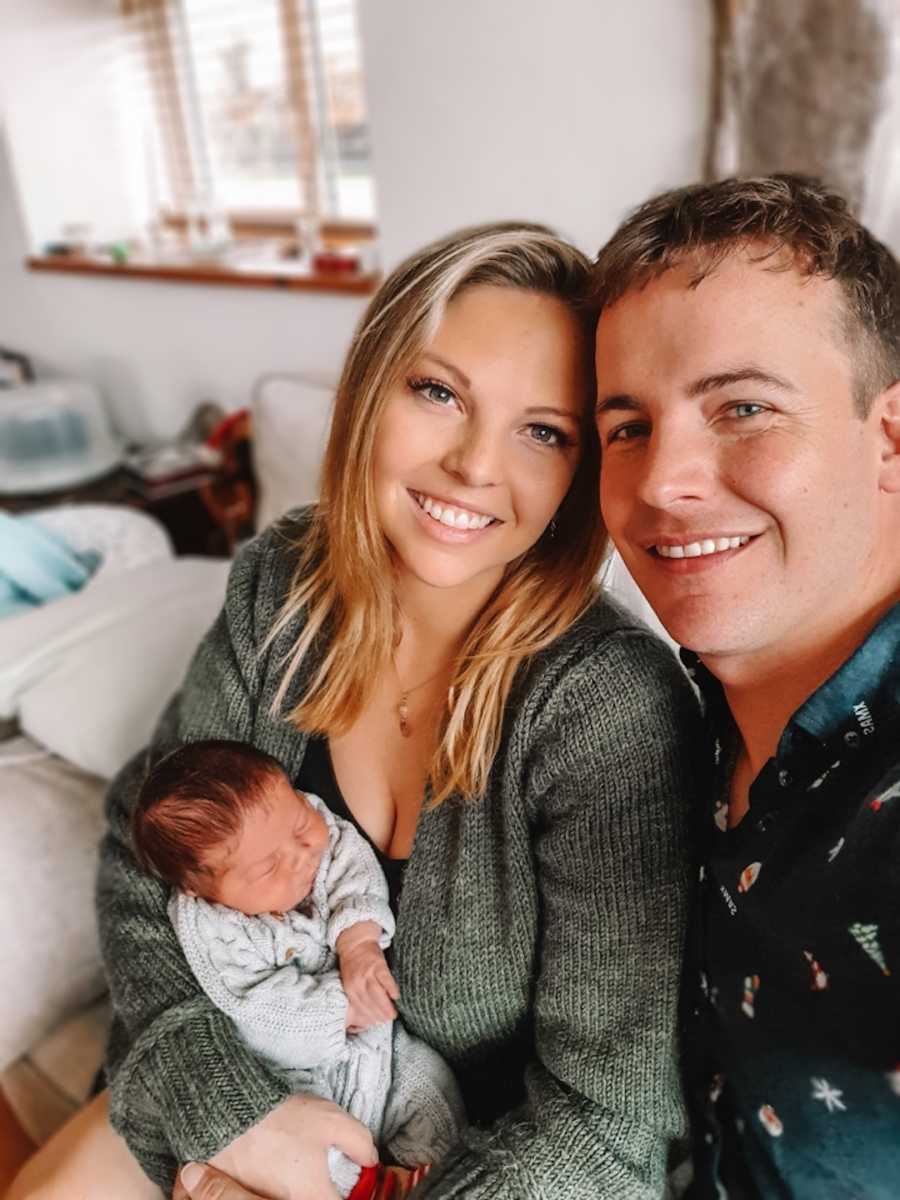 Never had I felt so blessed. I had my husband to my left and my baby in my arms. Through all my suffering and hardships, this was worth everything. The fight, the sacrifice, the determination to make it through another day to be here at this point holding my baby. Faith is fruitful and God's plan is always better than our own. I had to stay in the hospital for the next few days, as Noah had jaundice. This was the hardest challenge for me mentally. I had a few mental breakdowns for the first time in my life. Not having my husband to be with me or support me with a newborn was frightening.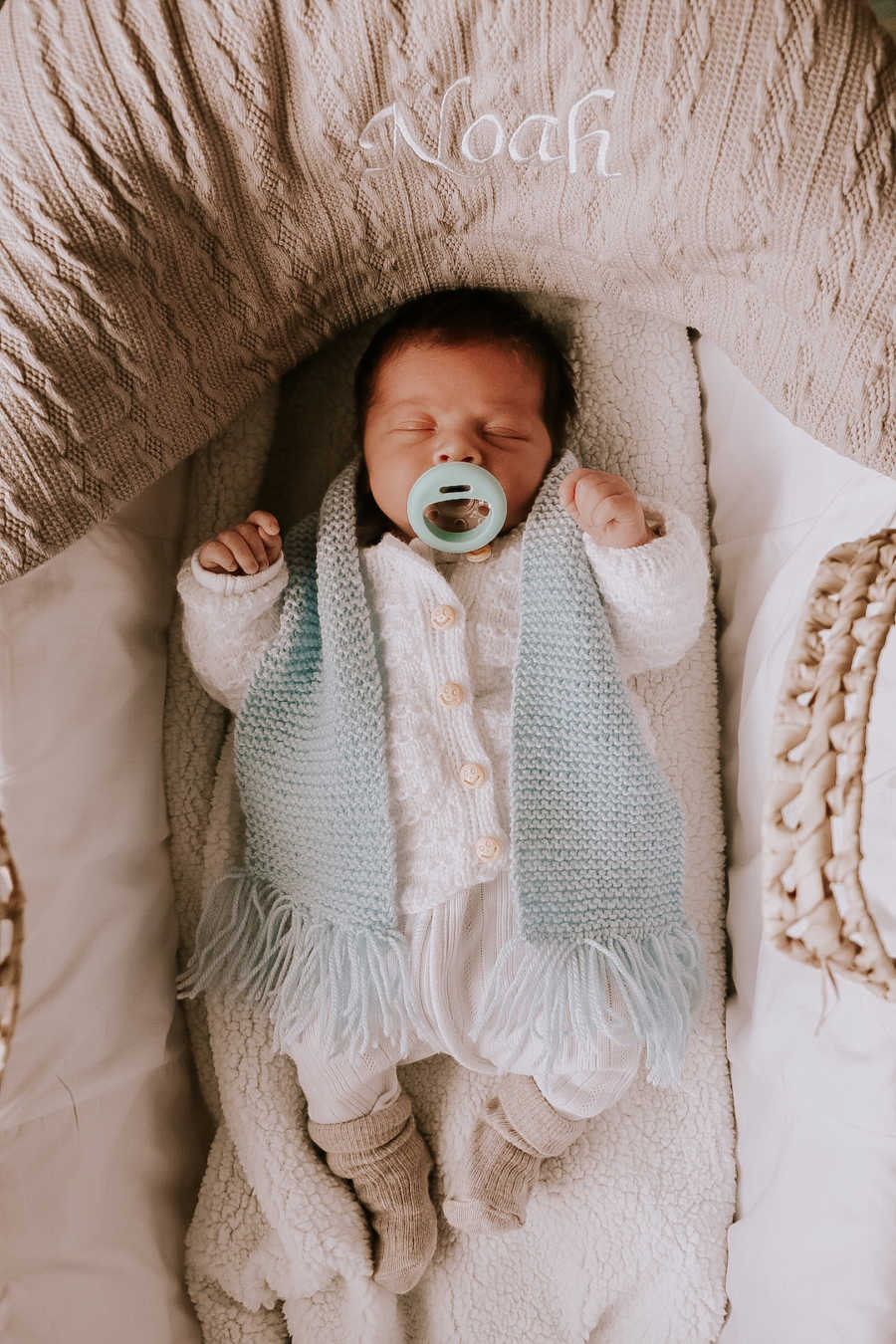 I had so many emotions and felt like a caged animal. The combination of the COVID-19 restrictions and the hospital confinements, plus the lack of sleep, recovery, and hormonal overload, was too much… not to mention having to care for a baby. I have come to the conclusion I officially have a fear of hospitals! We are currently home and having just celebrated Christmas as a family. Noah is just over 3 weeks old, my kidney function has stabilized, and we are in a blissful bubble of happiness.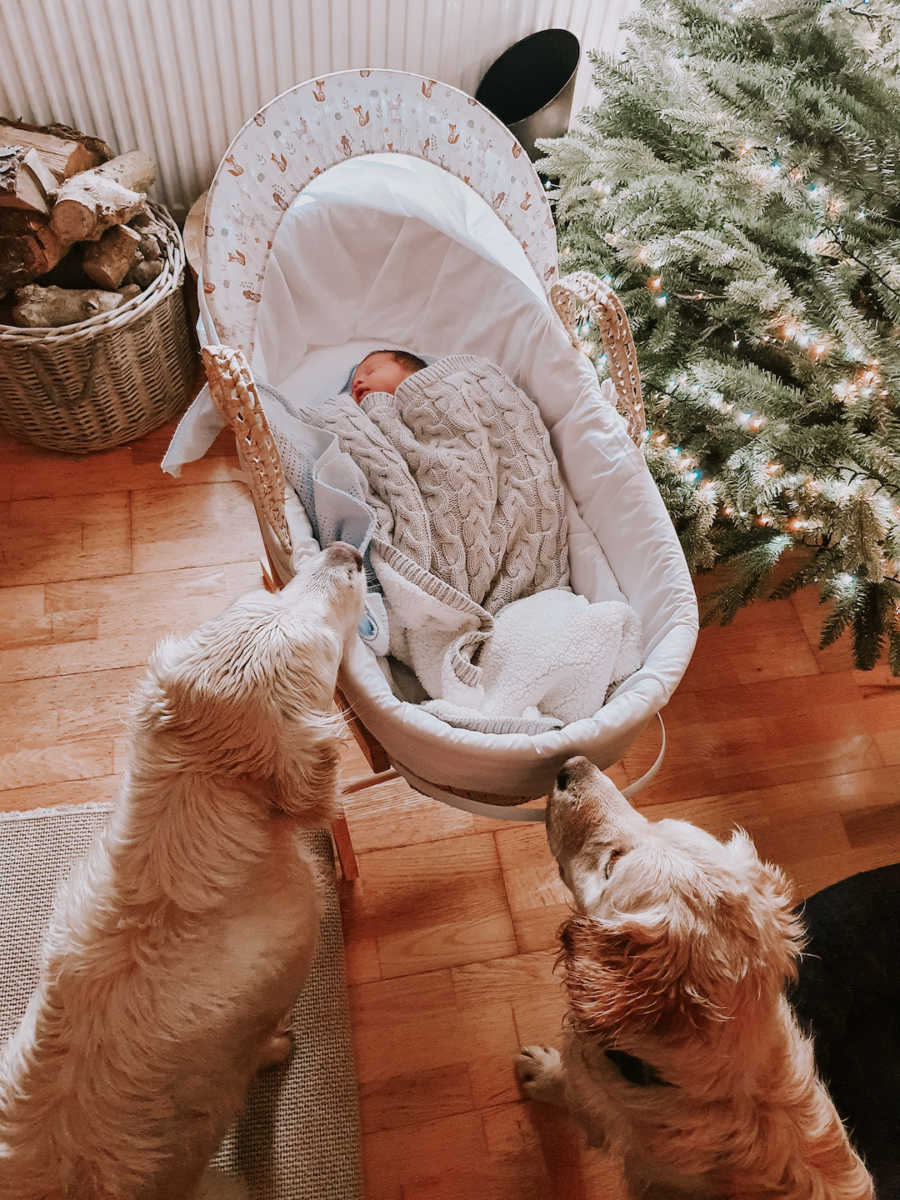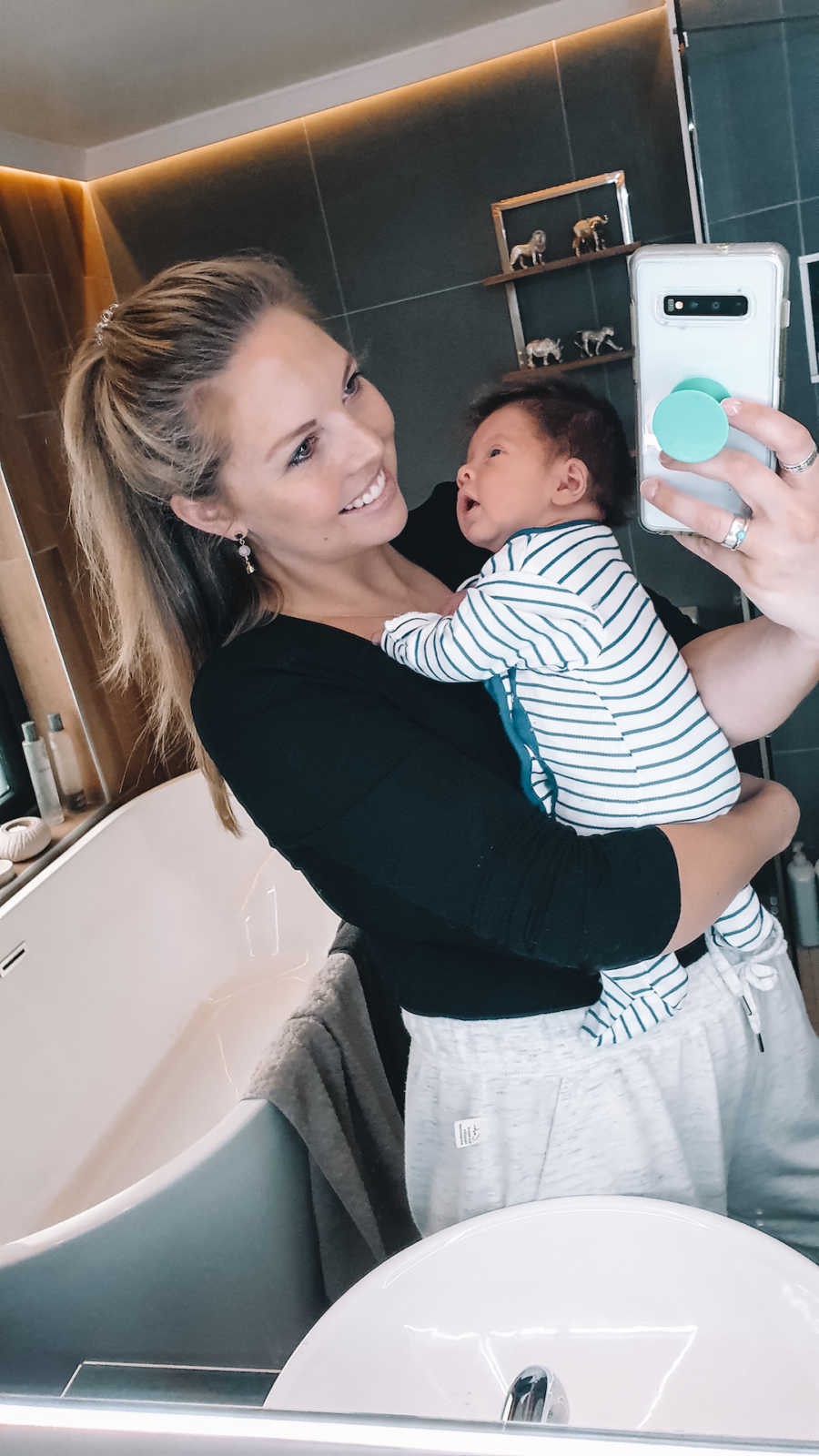 We are so grateful for what God has blessed us with and live every day to its fullest. I hope to re-open my business next summer and pray I can continue to have good health to take care of my family. For anyone going through a dark and painful time, stay strong. Tomorrow is a new day and God has a plan for us all. We just need to keep the faith."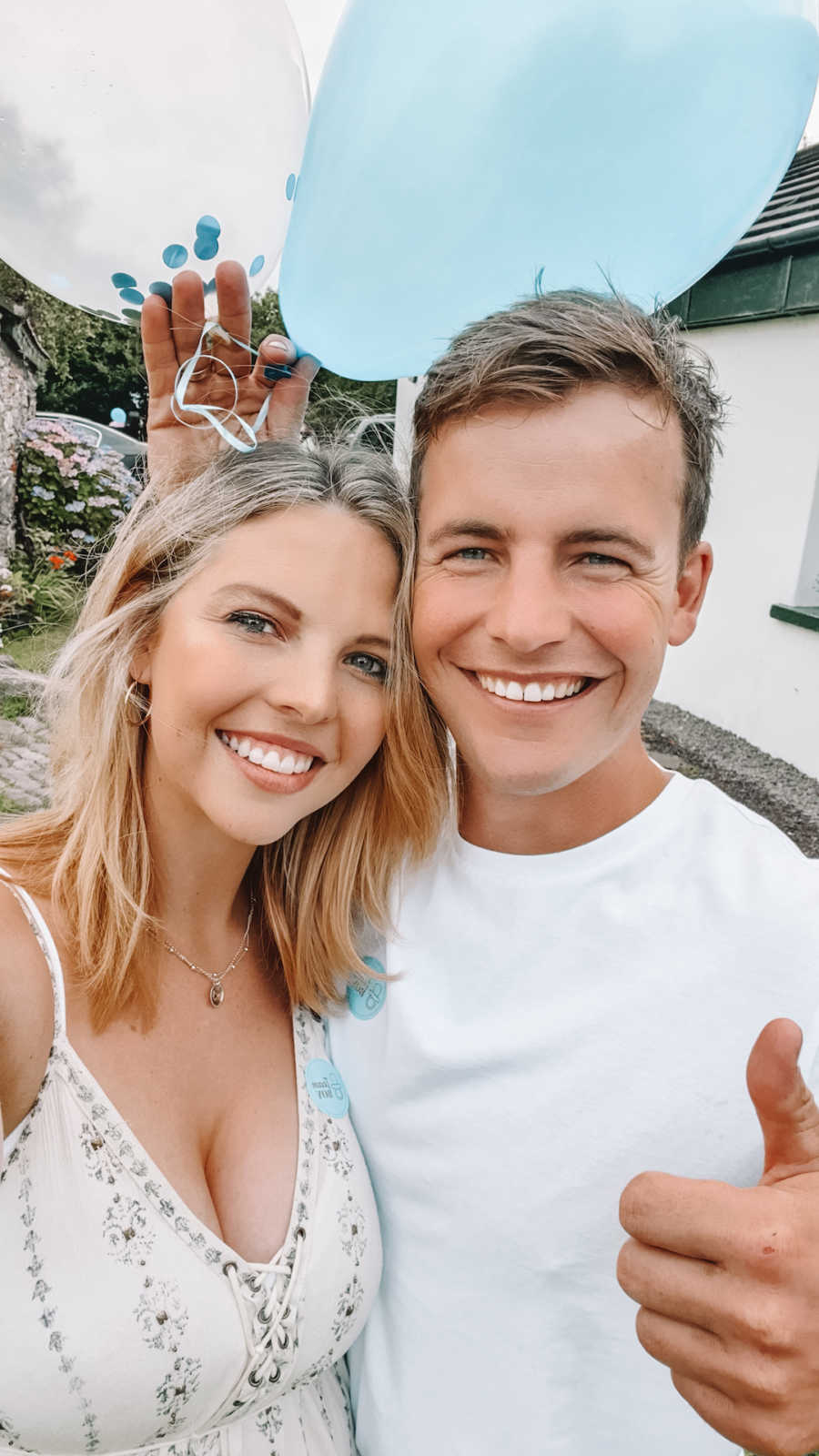 This story was submitted to Love What Matters by Toni Walsh of Kerry, Ireland. You can follow their journey on Instagram. Submit your own story here, and be sure to subscribe to our free email newsletter for our best stories, and YouTube for our best videos.
Read more stories from cancer survivors:

'Is your husband deaf, too?' No, but he's the most patient man I've ever met.': Cancer survivor marries 'hearing husband,' claims 'harships' make her 'glad to be born deaf'
'Never in a million years did I think I'd get cancer, much less BREAST cancer.': Male breast cancer survivor urges men to 'get checked out' if they notice 'something out of the ordinary'
'The subject line read, 'Down Syndrome Baby.' My heart skipped a beat. That very morning a precious baby boy was born.': Cancer survivor adopts 'special gift' son with Down syndrome after infertility from endometriosis
'I'm really sorry.' I had 2 babies at home! I soon wondered how staying alive could feel so much like dying.': Woman beats invasive breast cancer, 'All we have is today'
Provide beauty and strength for others. SHARE this story on Facebook with friends and family.