"146 days ago, I said yes. A 3-day old baby, they said. That's all I knew. Ok. Yes.
146 days ago, a 4-pound, 11-ounce bundle of chocolate goodness was placed in my arms.
By a stranger. In the middle of my street. Just before 10 p.m.
146 days.
146 days of being just a small part of the redemption of his
little
fragile
valuable
life.
We did battle, he and I.
As the effects of cocaine crippled his central nervous system, we fought.
We walked and bounced and rocked and walked more.
In the early hours
Through the night
We went to the mat.
Through the hard we forged a bond
like
no
other.
In those early days when my flesh would fail, and I would crumble in exhaustion like I have never experienced before –
He held me there.
As I held that precious baby
Jesus held me.
Such.
A.
Holy.
Privilege.
So, it is this afternoon that I will delicately hand over this now 16-pound, almost 5-month-old baby boy that loves his toes, the sound of my voice, and oatmeal every night before bed.
And it is in that moment that his story will grow.
God, in his great mercy has given this sweet baby to a precious family that will love him well, he will be their's and they will be his… forever.
And here's the thing…
he will never remember me.
He will never remember the way he reaches up every night to grab my hair while we rock.
He will never remember that every time I sing his favorite song, he smiles at the exact same verse.
The way he snuggles his face just so into the crook of my neck.
He will never remember that he knew no other mother until now.
But I will.
I will remember it all.
Every snuggle, every moment, every cry and smile.
Faithfully holding it for him.
Honored
Blessed
Humbled
Broken and Privileged
To be even a small part of his story.
Go He says.
Care for the orphan He says.
Yes Lord.
Just yes.
146 days."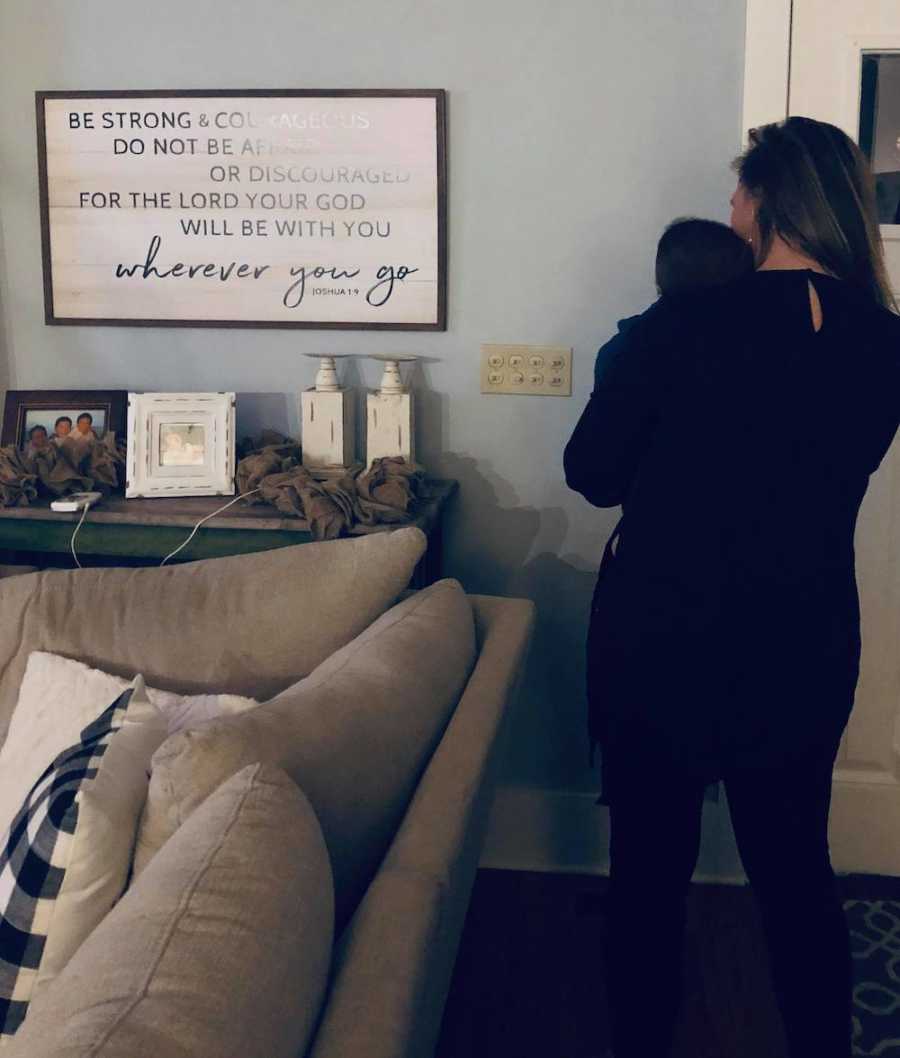 This story was submitted to Love What Matters by Sonia Handlin Martin.  Be sure to subscribe to our free email newsletter for our best stories.
Do you know someone who could benefit from this story? SHARE this story on Facebook with your friends and family.