"We found out we were expecting our second bundle of joy in June of 2017. After having to try for over a year to have our son, we were very excited when we conceived our daughter after only a few months. We shared the news with our friends and family with the help of our son, Grayson. We were over the moon, but knew my husband had a deployment coming up. At first, we thought that there may be a small chance he would be home before I delivered. That dream quickly disappeared after a pre-deployment brief when we found out he would be about a month late to our little girl's arrival.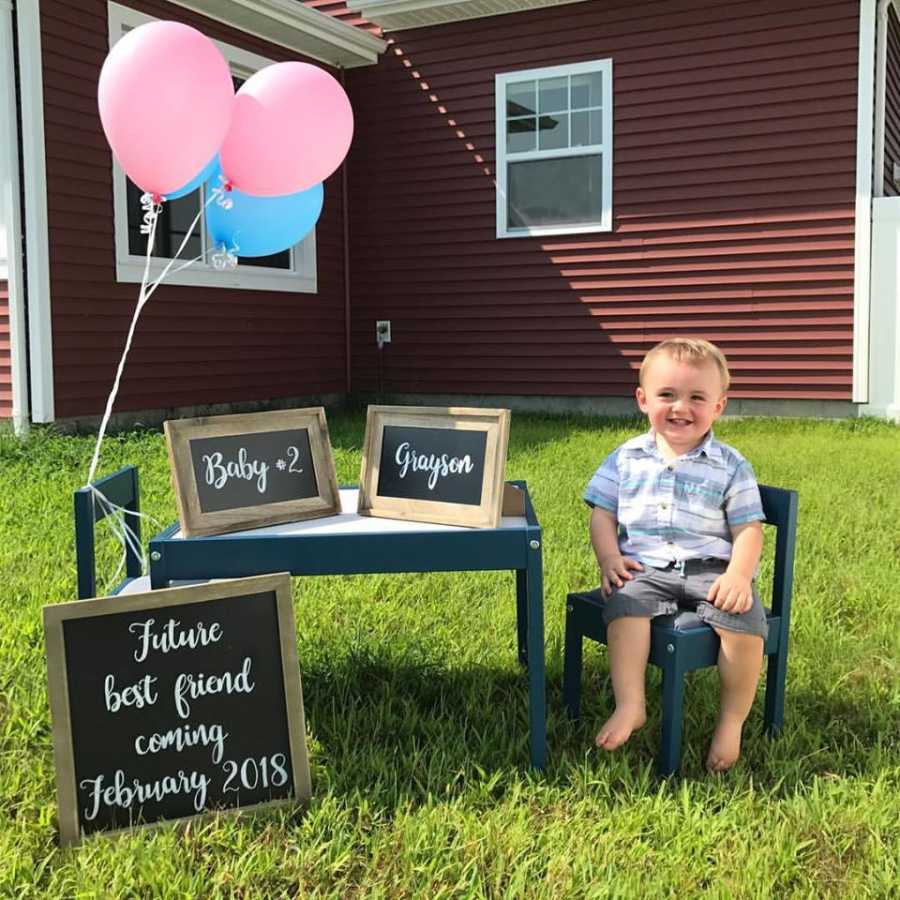 We spent the next few weeks planning out the delivery, purchasing baby items, and going to appointments. Thankfully we were able to find out we were having a baby girl at just 14 weeks of gestation, right before John left for his deployment. Although we had made a plan and had advance notice, I was still stressed and nervous to know I would be giving birth without John. The thought of taking care of an infant and toddler by myself was scary. Thankfully my mom and mother in law were able to come down for Charlotte's birth, which reduced so much of my stress.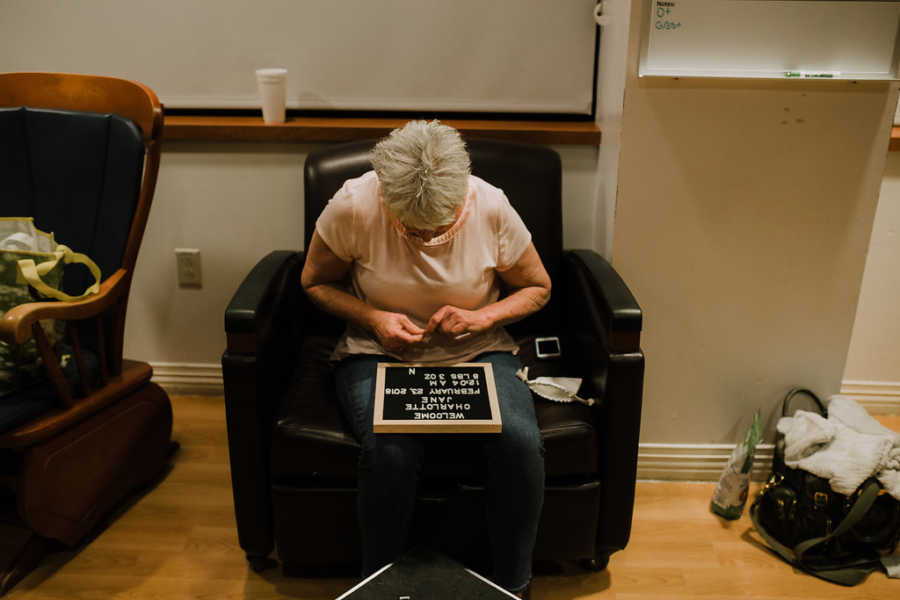 Our little girl decided she was not ready to make her arrival after 40 weeks, so we scheduled an induction. I spoke to John and we planned out the best date and time for his schedule. Planning an induction was one thing I really wanted to avoid this pregnancy. My first pregnancy ended in an induction that lasted 3 days and I was terrified that was going to happen again. I knew John would not be able to sit at his computer for 3 days, and the longer labor was, the less likely he would be able to stay by the computer. On February 22nd, my mom and I walked into the hospital, computer in hand, ready to meet baby Charlotte. As the contractions grew closer together, I video chatted John on the computer. With each ring I was nervous his Wi-Fi had gone out. Finally, he answered! Seeing his face made all my nerves slowly disappear.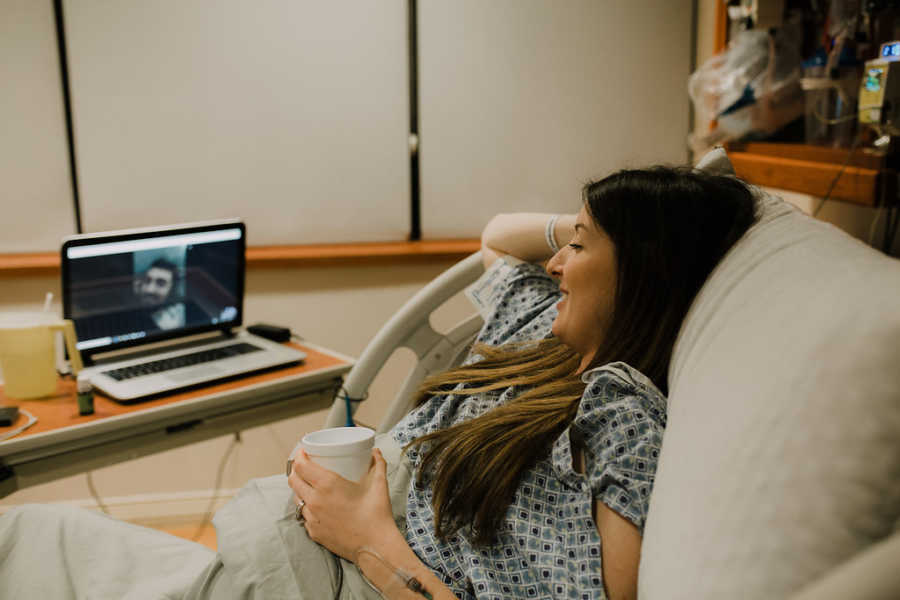 Labor was slow and steady, but John was there the entire time. He made his typical 'dad jokes' and made me relax as much as I could. His sense of humor made the pain manageable, with the help of an epidural of course. He was reassuring and helped to destress me as much possible. The contractions started to become closer together, and I started having the urge to push. The doctors came into the room and said it was time. I looked at John and knew everything would be alright. I gathered all my strength and pushed.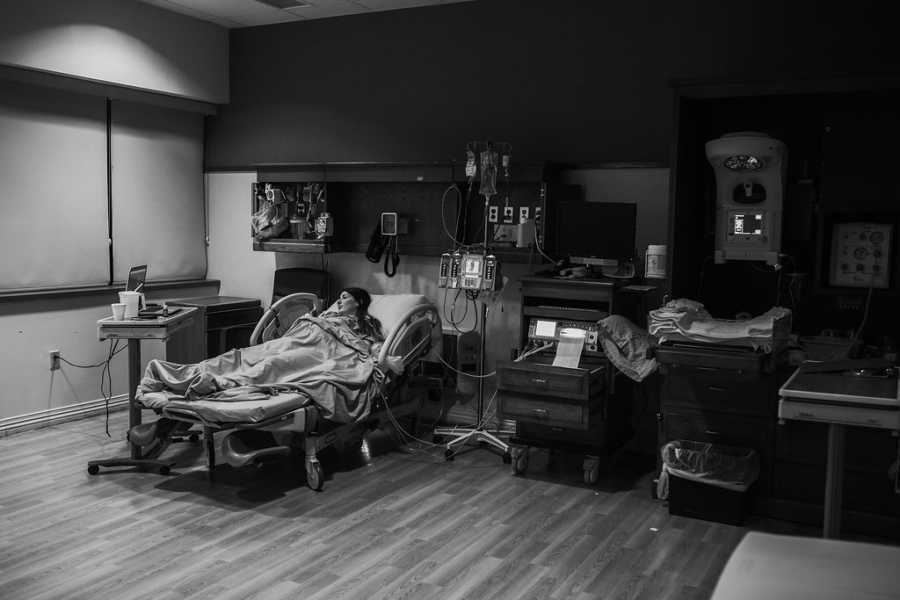 And pushed again. At 1:17 a.m., after 11 hours of labor, our baby girl made her arrival. They placed Charlotte on my chest, our precious baby girl was here! She was a perfect, standing at 19.3 inches and weighing 8lbs 9oz!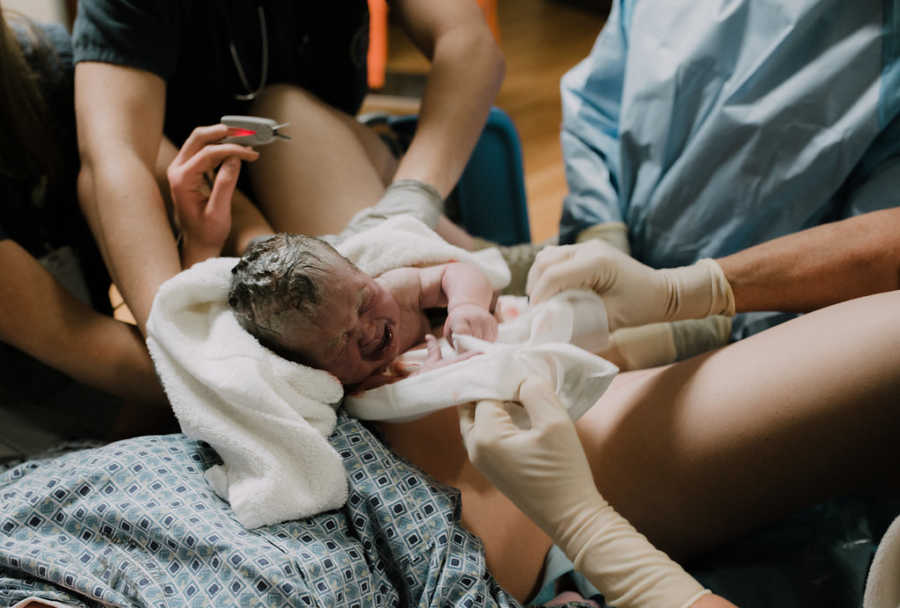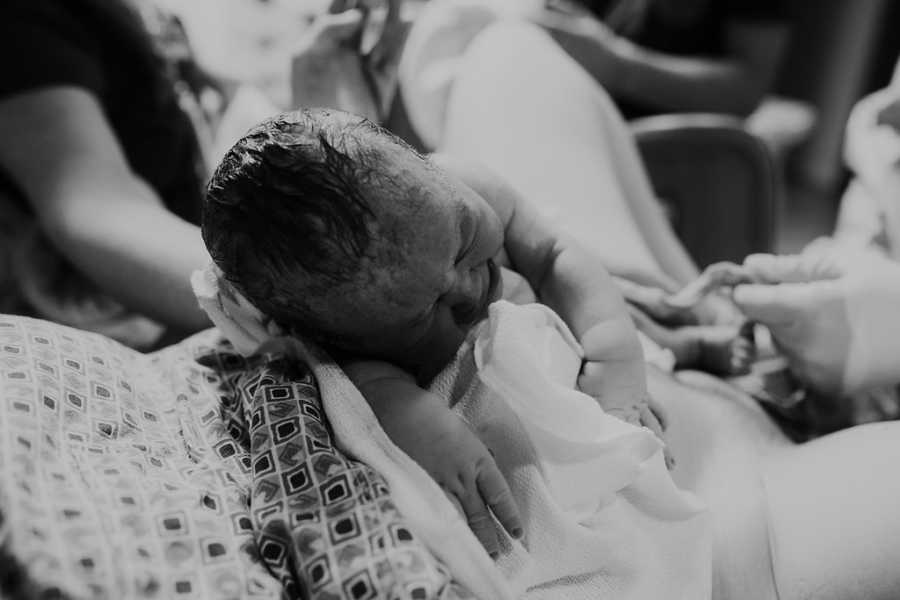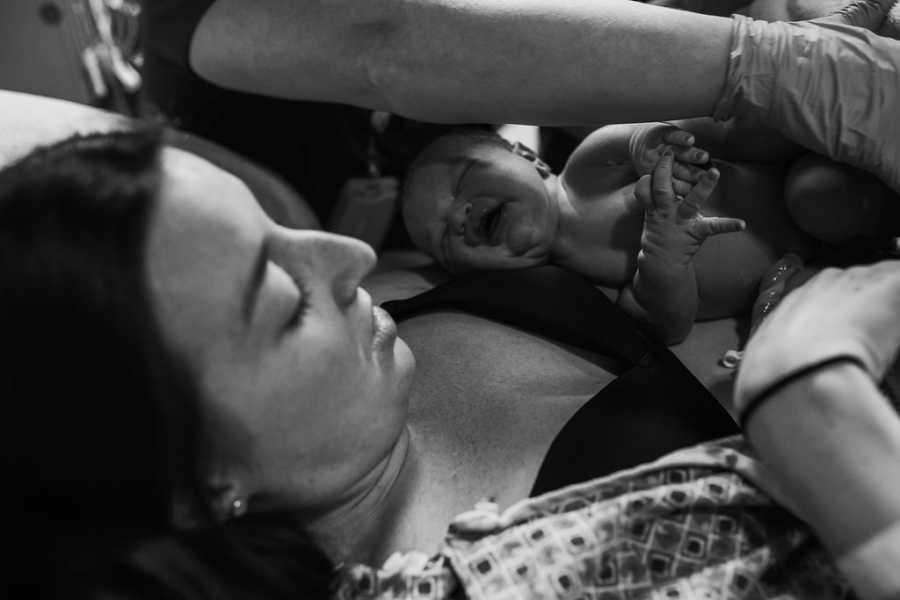 I looked at John in awe of what we had just accomplished. Charlotte Jane was exactly what our family was missing. John's face said it all, pure joy! We now had a wonderful little boy and a precious baby girl.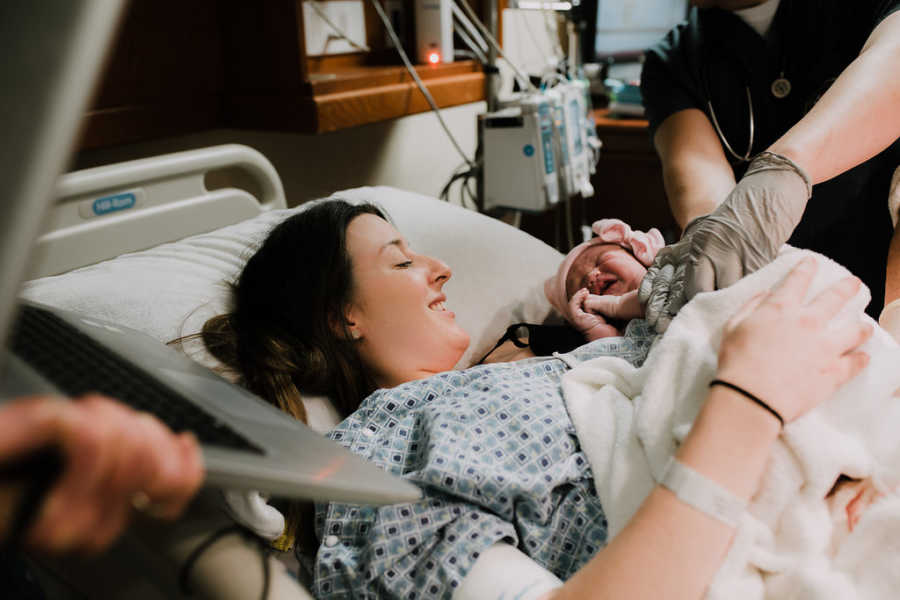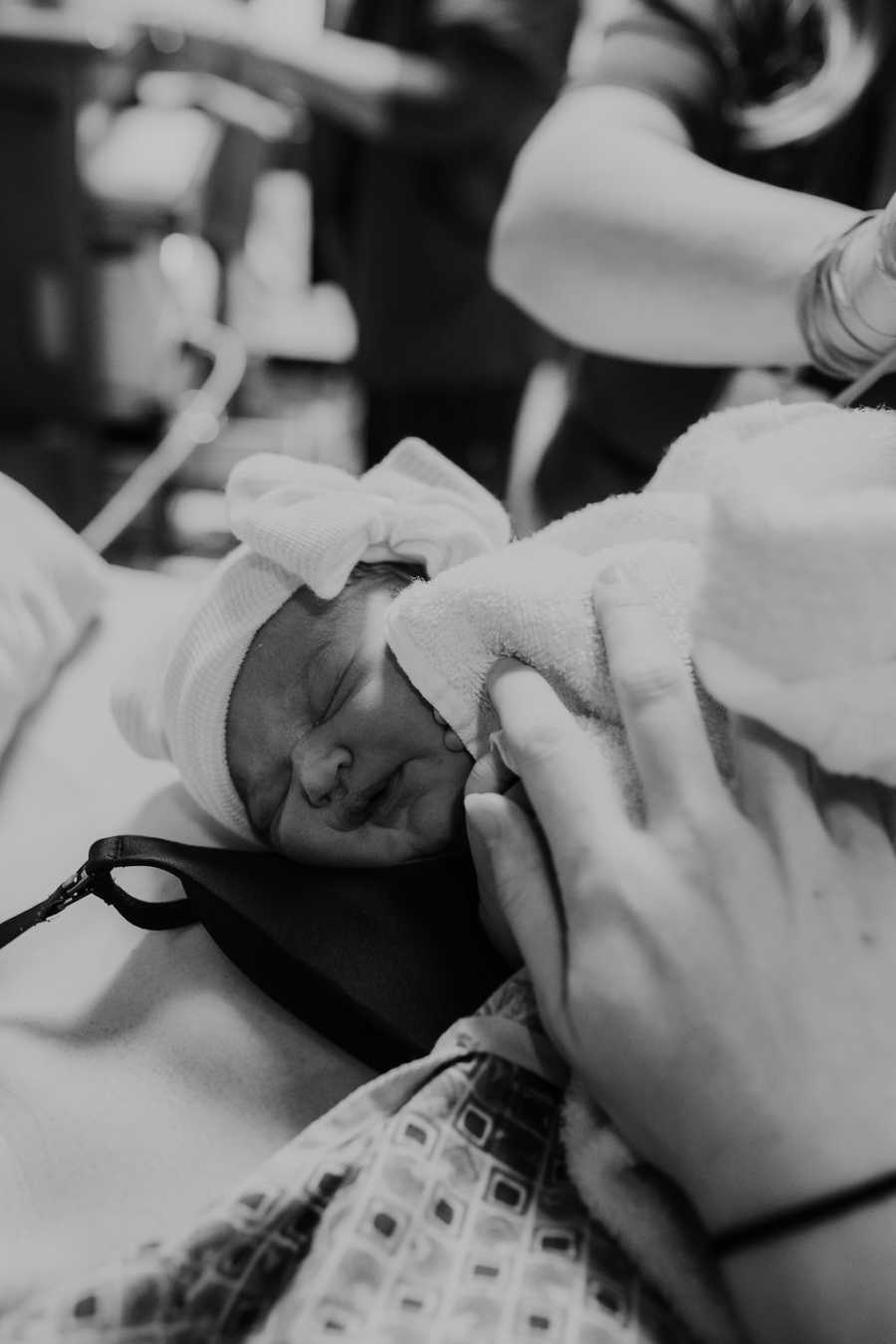 We were able to talk for an hour, as I laid on the bed with our newest addition, Charlotte Jane, before his Wi-Fi started to go out. The timing was perfect! He was able to be there when I needed him and now he had to go back to work. Everyone was healthy with both Charlotte and I, so we headed up to recovery a few hours later. She got to meet her big brother a few days after, and he fell in love with his baby sister immediately.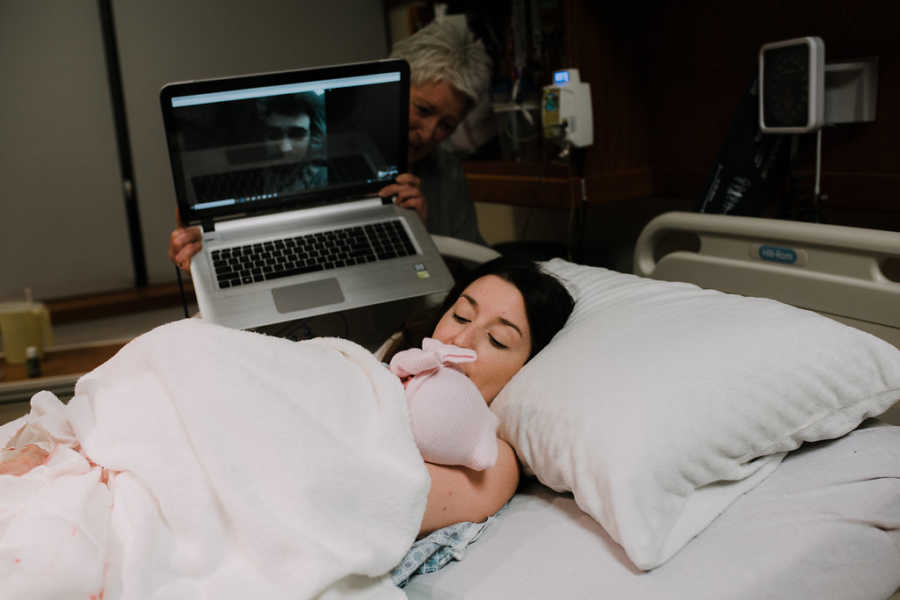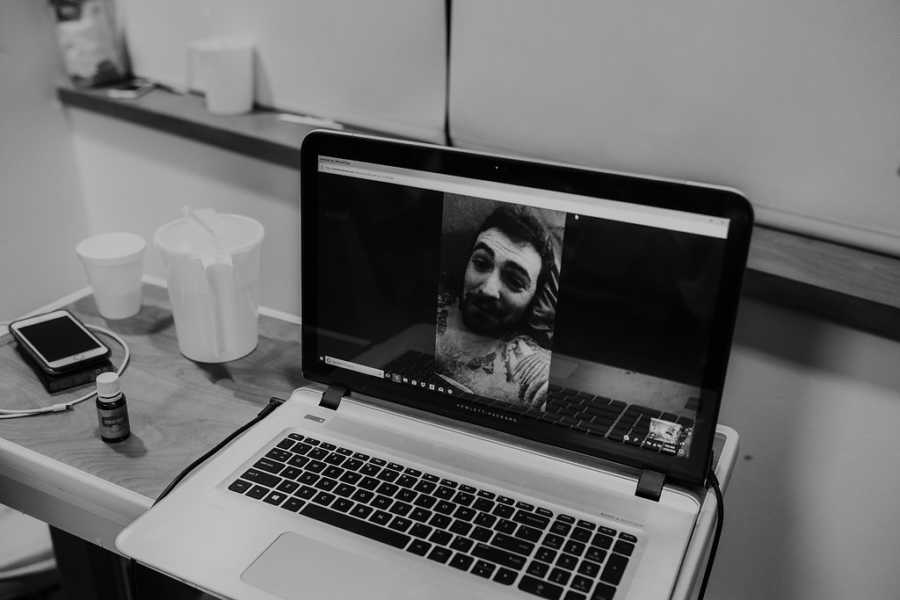 As the weeks passed after Charlotte's birth, John helped me make it through each and every day. Those first couple of weeks were hard. Creating new schedules, adjusting to no sleep, and healing from birth were harder than I thought they would be. Although it was a rough time, watching my two kids play together and having John FaceTime them made it all worth it.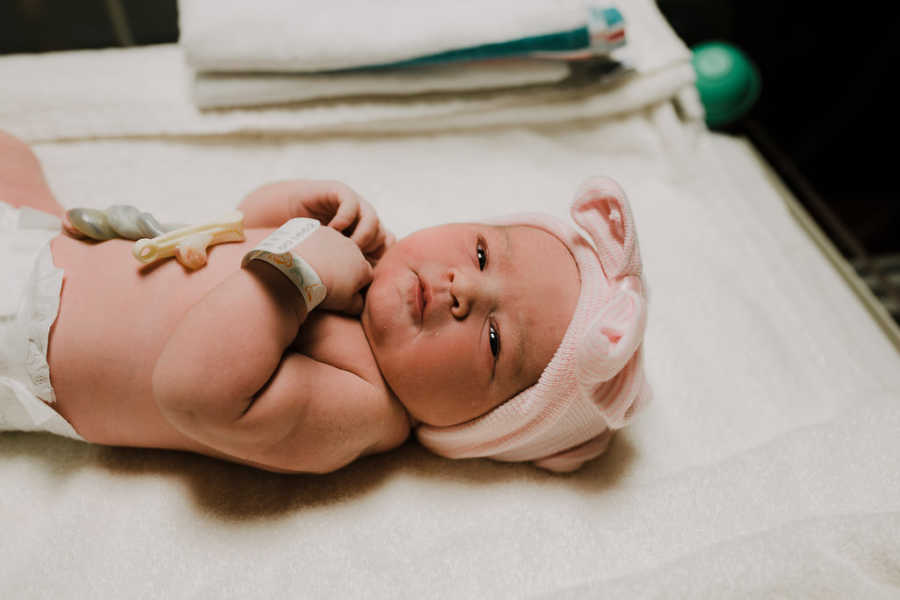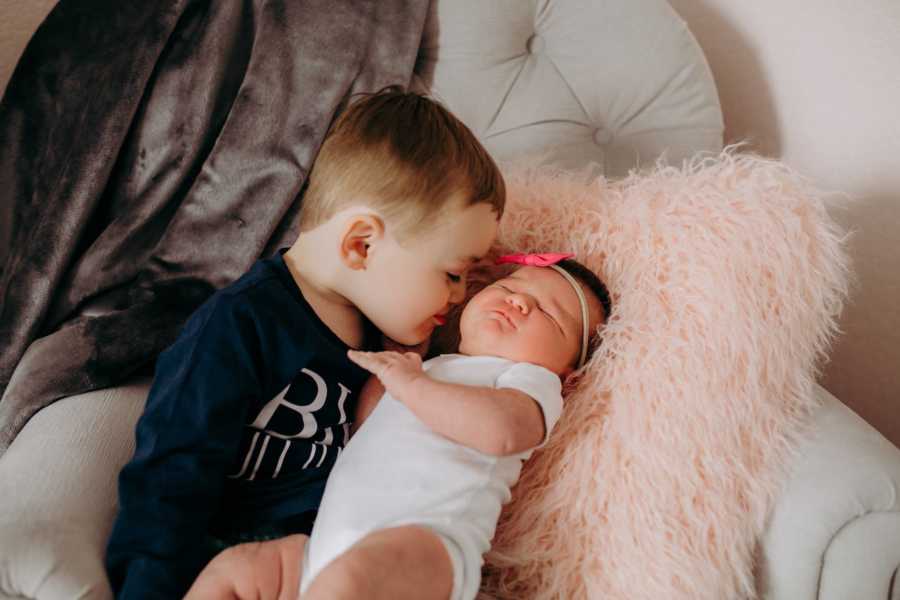 The moment Charlotte came into this world I couldn't wait for our family of four to be together. To say I was excited is an understatement. After numerous delays due to a broken plane, the suspense of seeing John with our little girl and son was killing me. I had everything set up, from a homecoming banner to everyone's outfits. When that early morning finally arrived I was anxious, excited, and ready to see my husband after 7.5 long months. We pulled into the homecoming area, and I recieve da text saying they were on base! I had a few moments before he would be standing right in front of me! The moment I saw him I knew everything was going to fall into place. We embraced, my son told him all the things he had missed, and then he was able to hold and kiss our baby girl for the first time. She was asleep when he first held her, just a bundle of blankets, but it is a moment we will never forget it. Our family of 3 was officially a family of 4, and we could start creating memories together.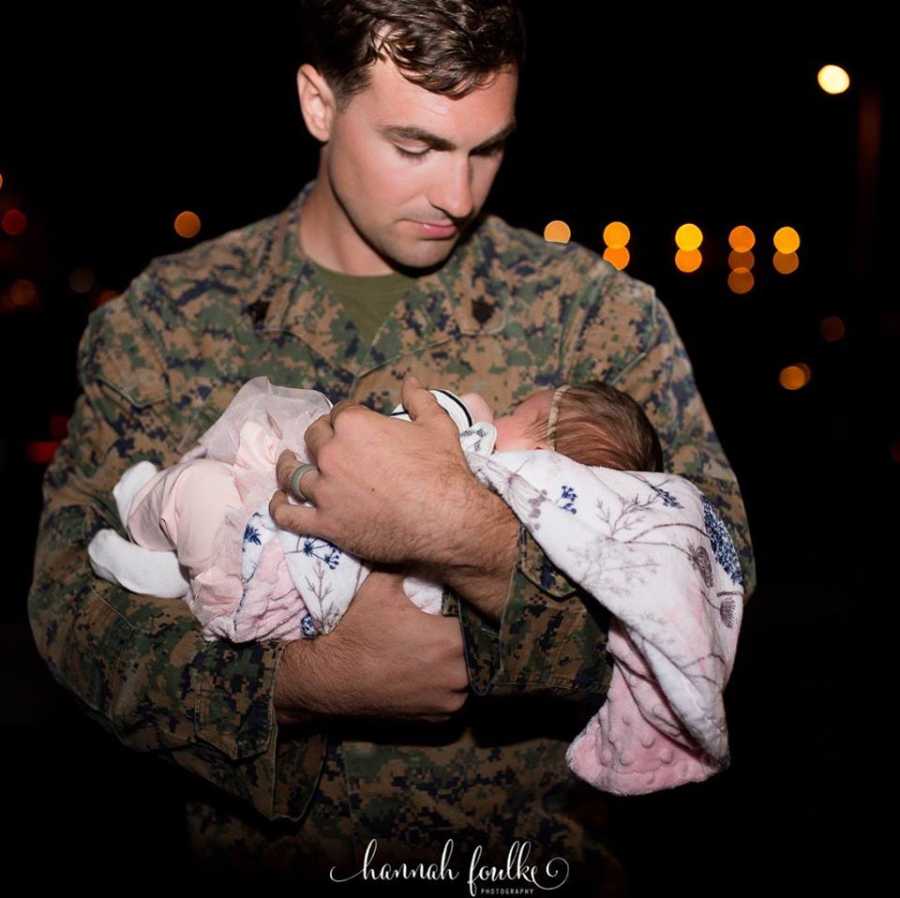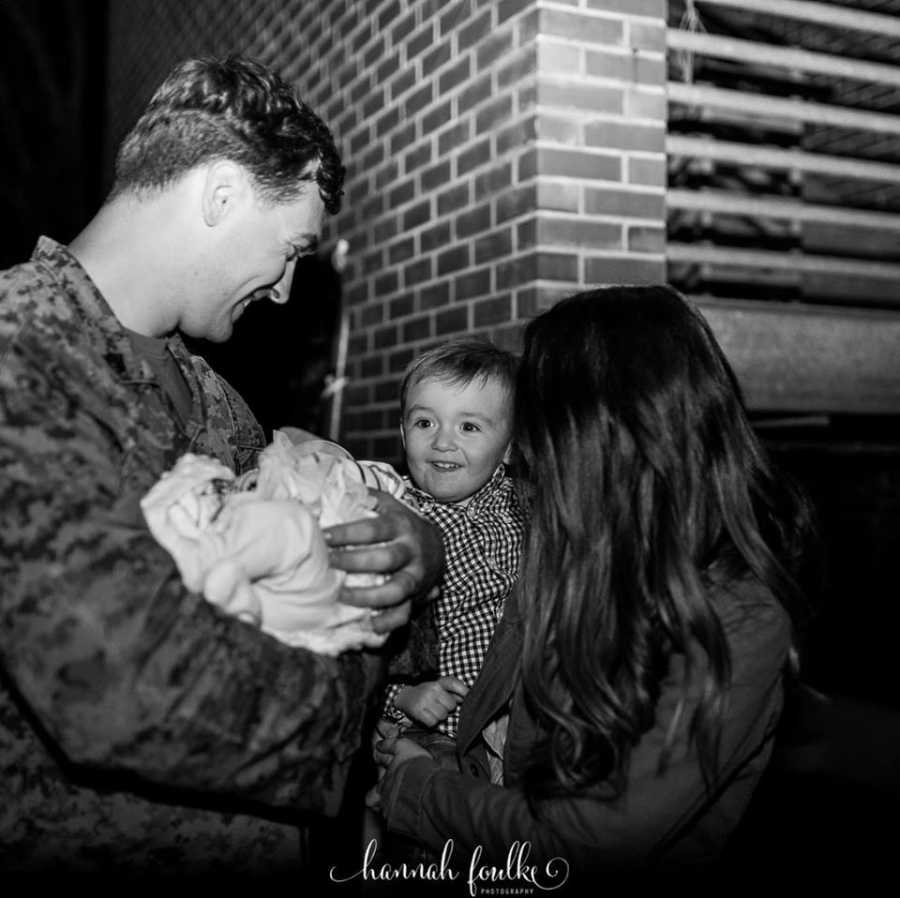 Looking back it's easy to see the things we would have done differently and the things that went right. Taking comfort in knowing that soon we would be back together, and that the distance was only temporary was key. Letting go a little and asking for help when needed was my saving grace. The community around me made the switch from having only one child to two without my husband bearable. With a toddler and a newborn, I needed help just surviving some days. My family came down and helped me a ton as well as other Marine spouses. Just remember, others have been where you are, and you will make it. The days are long, but the years are short, so treasure those baby cuddles each and every day and night."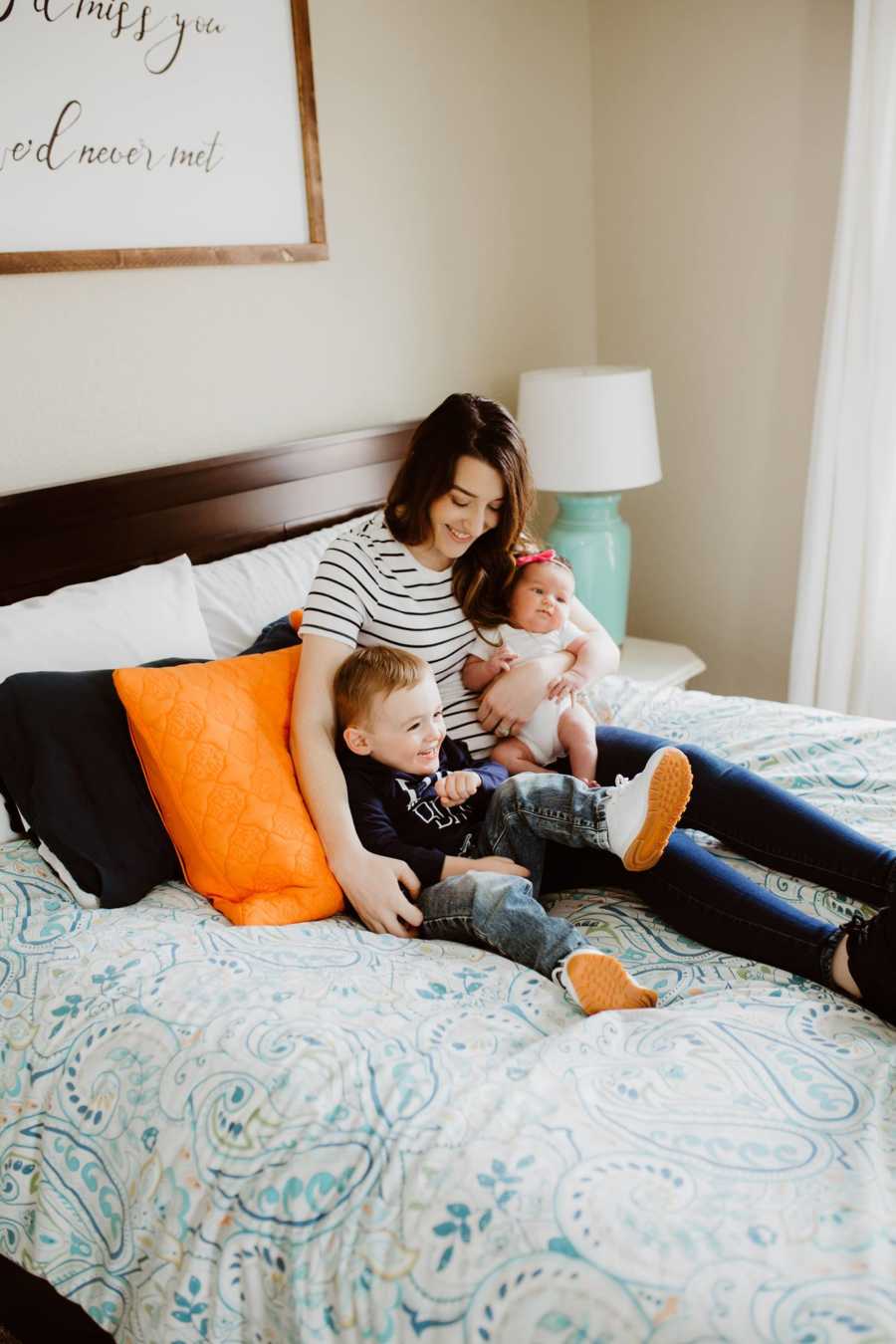 This story was submitted to Love What Matters by Kate Lord, 27, stationed in Camp Lejeune, North Carolina. Be sure to subscribe to our free email newsletter for our best stories.
Show your love for the active duty heroes around the world. SHARE this story on Facebook.