"Our story begins just as many other young couples, in a small town, trying to figure out this thing we call life. Christopher and I both attended college at Louisiana Tech University, leaving behind all of our family in south Louisiana. To say we were head over heels in love with each other is an understatement, so in August of 1995, we said 'I do.' I had found 'my person – my best friend for life.' He was a Marine, tall, handsome, and had every quality I had dreamed of as a little girl in a husband. He was my 'rock.' He could fix anything, knew the answer to everything, and was a real-life dream come true. We were young, (18 and 19 years old) in love and starting a family, nothing made me happier.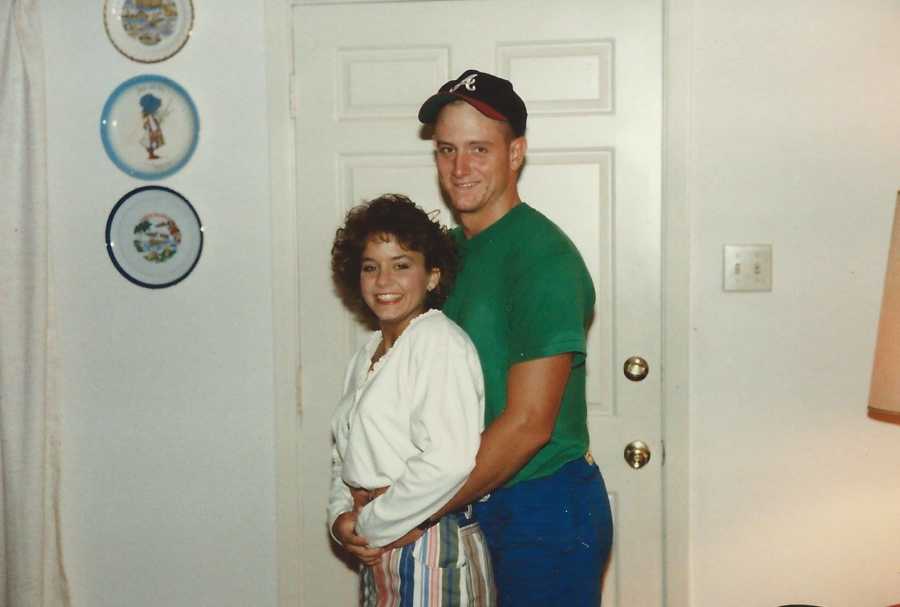 After graduating college, Christopher decided to follow his servant heart as a police officer and I worked as a Marketing Director at the local hospital. We were involved in non-profit organizations, making friends and establishing a name for ourselves in the community. We were striving to become that 'perfect' couple. Soon our single family turned into a family of 3, then 4 and eventually a family of 5. We were both successful in our career and raising three beautiful kids. On the outside, we looked like the All-American dream family. But on the inside, we were miserable. As a couple we said 'yes' to any function we were asked to attend, 'yes' to all the elementary school projects, 'yes' to any project that would advance our careers. We were burning at both ends of the candle trying to be everything to everybody except to each other. As husband and wife, we were failing miserably, and we both knew it. Years went by… life happened, and we continued to drift apart emotionally. We knew we were both still 'each other's person' and divorce was not an option, but we couldn't find our way back to each other. Things were different between us – we were different people now. We had both hurt each other so much over the years, pride showed up in everything and every conversation. Forgiveness was hard for both of us. Years went by, and nothing changed, as a matter of fact, I think we only became more involved in our careers to numb the pain of the hurt that we had caused each other.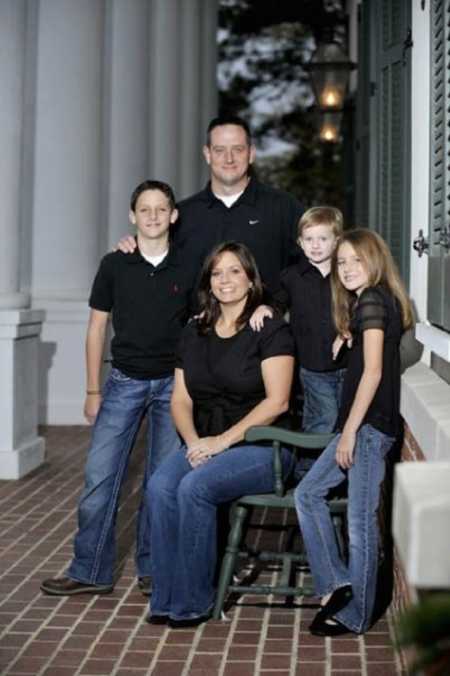 In October of 2016, Christopher was involved in an on-duty police accident, where he was hit in the jaw with a rifle. Unknowingly at the time, the accident caused a cut in his vertebral artery and a blood clot. Christopher showed no signs or symptoms of anything wrong, and continued to work, coach and workout.
On November 16, 2016, our lives changed. The Kiroli Komets, a youth league football team that our youngest son played on and that Christopher coached, made it to the Championship game. The stands were packed and everyone was excited. The tension was in the air and the Komets were driving on the field and on the brink of tying the game with 1-minute left before half time. My husband, 'Coach Chris,' walked up to our son Brodie, the quarterback, and called in the play. I was staring right at him when I suddenly see him fall to the ground. In my mind, I thought he had tripped, because he quickly got up and stumbled in a circle to look back at the sidelines and find me. Immediately I knew that he had not tripped and something was terribly wrong. Then – he collapsed again, and this time did not move.
In the next moments the sound of the fans cheering suddenly got eerily quiet. I don't even remember how I got to him on the field so quickly, but as I approached him, I see that his body was awkwardly tense. His muscles were contracting in a way that was uncontrollable and he began to vomit blood. Kneeling by his side I say to him, 'I know this is bad, but how bad is it?' His response… 'It is very bad Patti.' Neither of us knew at the time what was going on, what was wrong, or what had caused this. We only knew it was a life or death situation. I stood up and began screaming to call 911. The only thing racing through my mind was, I could not watch my husband die.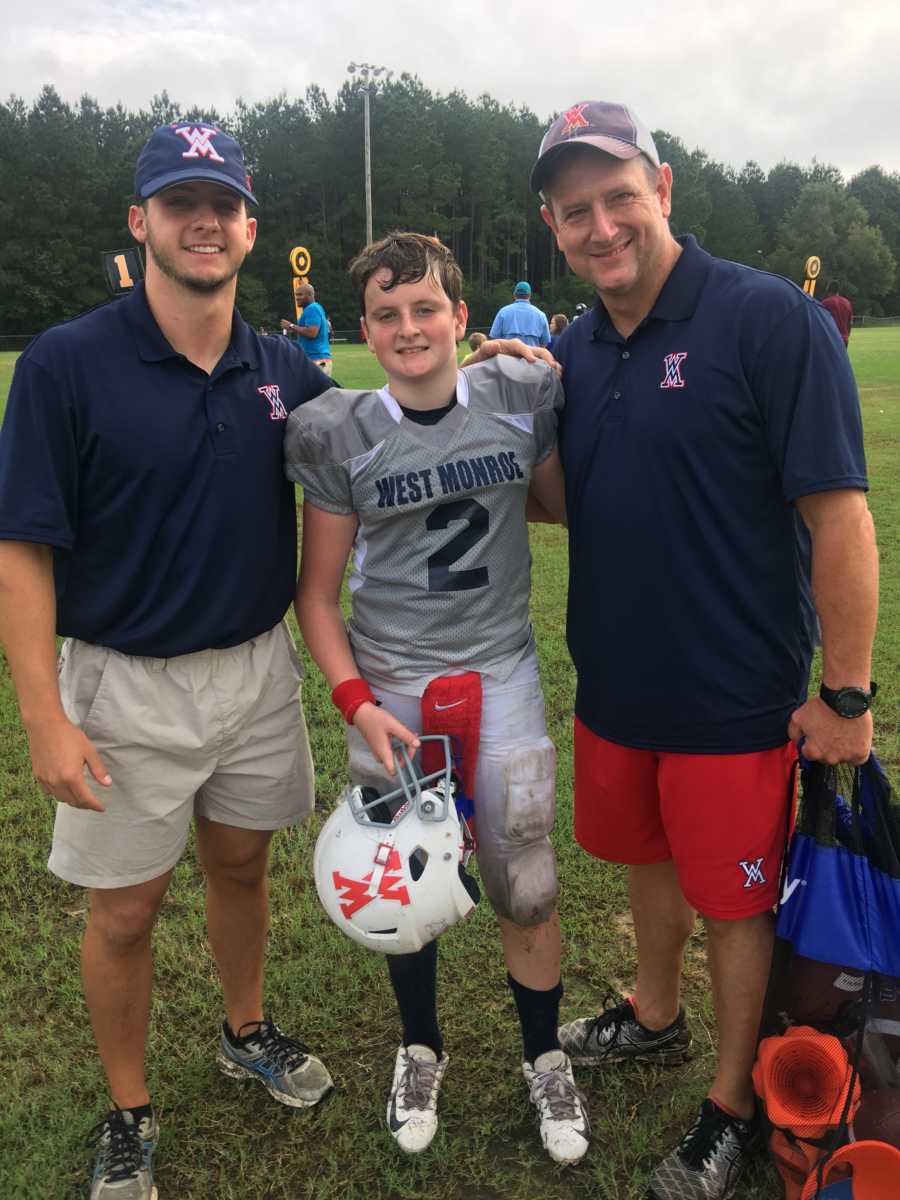 One of the grandmothers of a player was a nurse and rushed over and began to assist. She quickly assessed the situation, and started to administer medical attention. I don't even know where I was, or what I was doing when the nurse grabbed me and said, 'Patti, he needs you.' I looked down and saw his eyes rolling back in his head, and then, trying to focus on me. As I kneeled down again, I said to him, 'I CAN'T do this, I can't watch you die.' At that moment, he grabbed my hand and said, 'I am so sorry, for all of the hurt, all of the pain and all of the mistakes I have made as a husband over the years.' He was in excruciating pain, still vomiting; his muscles still spasming, and yet, he was able to find the strength to speak these words to me. Tears poured down my face for what seemed like eternity. I can still feel what the tears felt like on my face… it was like a waterfall of heavy tears rolling down my cheeks.
As I looked at my husband, my everything, my world, laying on that football field dying, I felt no anger. A pure feeling of love and peace came into my soul and I said, 'It is over' – all of the hurt we had put each other through – all of the times we chose not to forgive each other, all of the times we wasted allowing our pride to lead instead of our hearts, it was washed away and gone. Not because I 'let' it go, it was just gone – In those moments, I begged God, 'Please do not take my husband now. We have so much left to do.' Memories flashed through my mind just like a movie. The love I felt for him in those moments cannot be explained or described. It was pure, it was selfless, it was honest, it was forgiving, it was unconditional. I just needed him to live. I kept praying, 'God, please, not now, I need him more than you! He is not done and we are not done.'
As the ambulance arrived and I let go of his hand so the paramedics could begin to assess him, I remember feeling like I got punched in the stomach. Was this it? Was this the last time I would hold his hand while he was alive?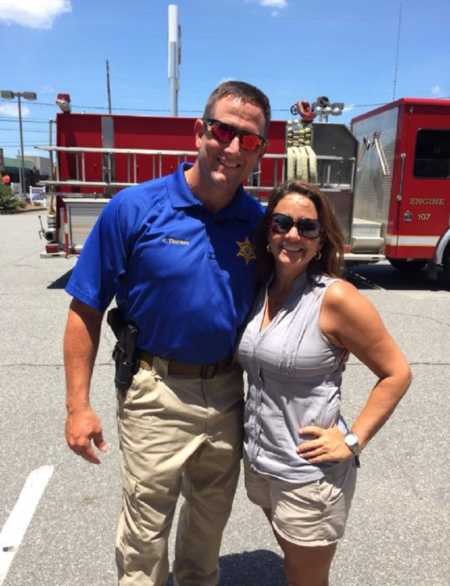 The paramedics loaded him into the ambulance. They were frantically working on him and trying to control the vomiting, and his pain. The paramedics were asking me to explain what happened, and I just couldn't. I couldn't speak. The words would not come – no matter how hard I tried. The doors quickly closed on the ambulance and they said, we need to go now. I didn't wait on anybody or anything. I ran as fast as I could to my car, jumped in and started driving to the hospital. As I drove 20 minutes to the hospital, I prayed and screamed as loud as I could and cried out loud the entire way. At the top of my lungs I was screaming, 'Please God, please, don't take him, I know you hear me God… don't take him!'
The next few hours at the hospital were torture. The word spread quickly and everyone in our hometown came to the hospital for support. The waiting room was full of people, praying and showing kindness, and I was slumped on the wall in the hallway – broken. I still remember seeing our oldest son, then our middle daughter, then our youngest son the first time. There are no words – they knew, they had heard how bad this was. I tried my best to comfort each of them and to somehow take away their pain – but nothing worked. The heaviness of the pain was all around us like a heavy fog that you can't see through or break away from – we were being smothered by heartache. As the team of doctors worked to save his life, all I could do was cry, pray, scream and cry more. Nothing I did, nothing anybody said relieved the pain I was feeling. Horrible thoughts raced through my mind – How was I going to face our three children alone? How was I going to tell them their Dad died? How was I going to do life without him? I couldn't!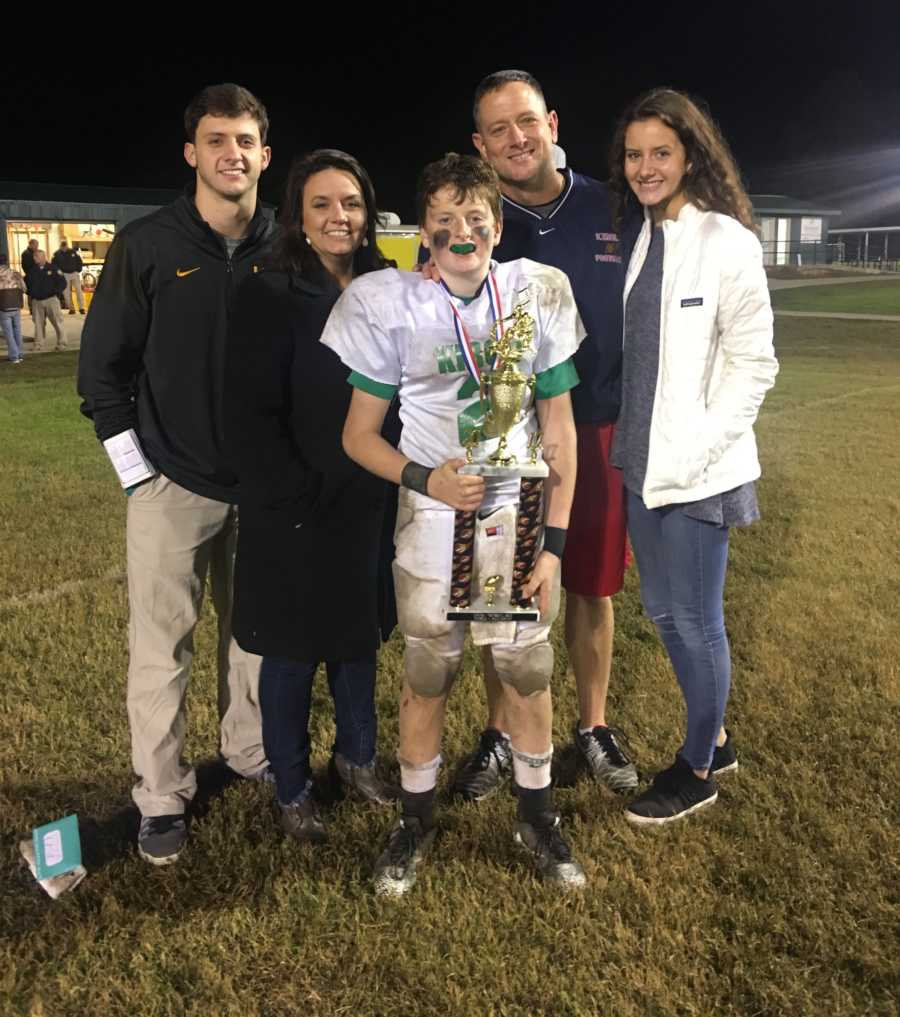 As the hours passed through the night, and doctor after doctor arrived, the neurosurgeon arrived and said to me, 'Mrs. Thurmon, your husband has had a stroke. A blood clot has broken in his vertebral artery and hit his brain stem, it is lodged in an artery but the chances of him making it or slim.' I was devastated. The nightmare I was living, just became unbearable. I stood for a moment and looked across the room at my husband lying in the bed in ICU and I couldn't believe this was happening to 'us.' We were invincible – we were that perfect All-American family but yet – we weren't. In that moment, I looked at the surgeon and said, 'Please, what can we do to save him? Anything – can you think of anything?' He said, 'I'm sorry Mrs. Thurmon, the blood clot that is lodged in the artery is too close to his brain stem to operate. If we go in to remove it, he will not survive the surgery. But if we leave it, then the swelling and the blood clot will likely move, causing immediate death. You need to bring your kids in, and say your goodbyes. He likely has 72 hours, and each hour is critical.'
We gathered as a family, and our oldest son Case, 19 years old at the time, took the lead. He spoke for our family, answered questions and helped guide my every move. I couldn't think, much less make any decisions. Over the next 72 hours, the neurosurgeon decided he would do a procedure that was unheard of in the medical world and unfounded in any medical book. He was going to dehydrate his body, so the swelling in his brain would reduce, and try to dissolve the blood clot. We prayed and spent time with him in ICU. Every minute was cherished. Each hour, the nurse and the doctors kept saying, 'Well, he made it another hour.' Every hour was a victory. And again, another hour would come and he was still with us. Each hour he showed improvement. Then a day went by, then 2 and then 3 days. He kept fighting, and kept making improvements. We spent weeks in the hospital, but steadily, making improvements.
After several weeks, we were released to go home. To everyone's amazement, Christopher still had a blood clot in his neck, and still had a torn vertebral artery, but he was alive! Months of physical therapy and recovery were ahead of us. But never once did either of us complain. Every small victory we rejoiced! We spent countless hours talking through life. We laughed, loved and found each other again.
Today, Christopher is back at work, back to coaching, and back to living. To this day, he still has a torn vertebral artery. Doctors have no explanation for how he survived. Medically, he beat every odd and defied all medical knowledge. But for us, we know that God had his hand on us the entire way. We often say that we are both so strong willed, that possibly, God broke us down to our lowest low, to the ground, for us to see it His way.
For us, life has changed. We take time every day to give thanks to God, to each other, and to spend time together. Every second on this Earth together is a gift, and it can be gone literally, in a split second. All of the attention from participating in events, community accolades, or achievements at work, don't matter in the grand scheme of things. What matters is forgiveness and love."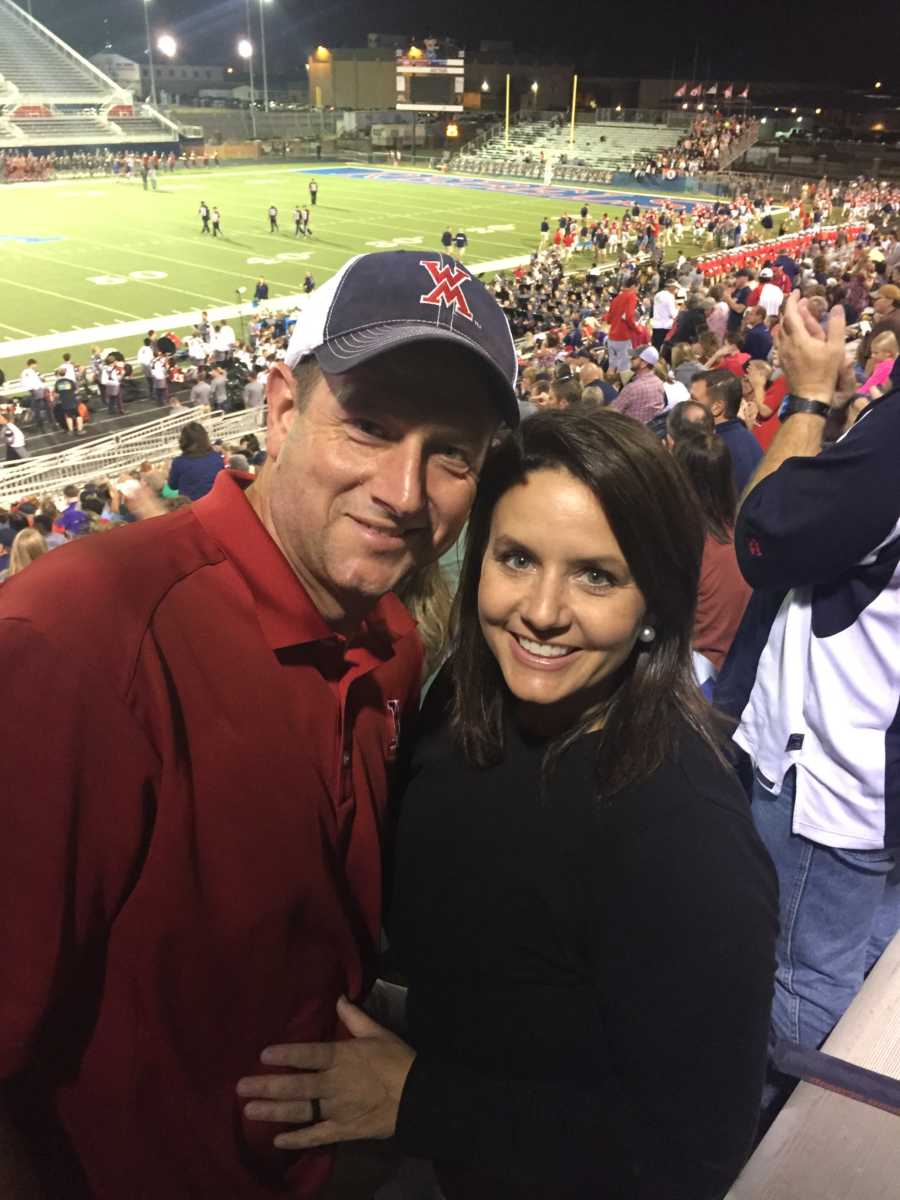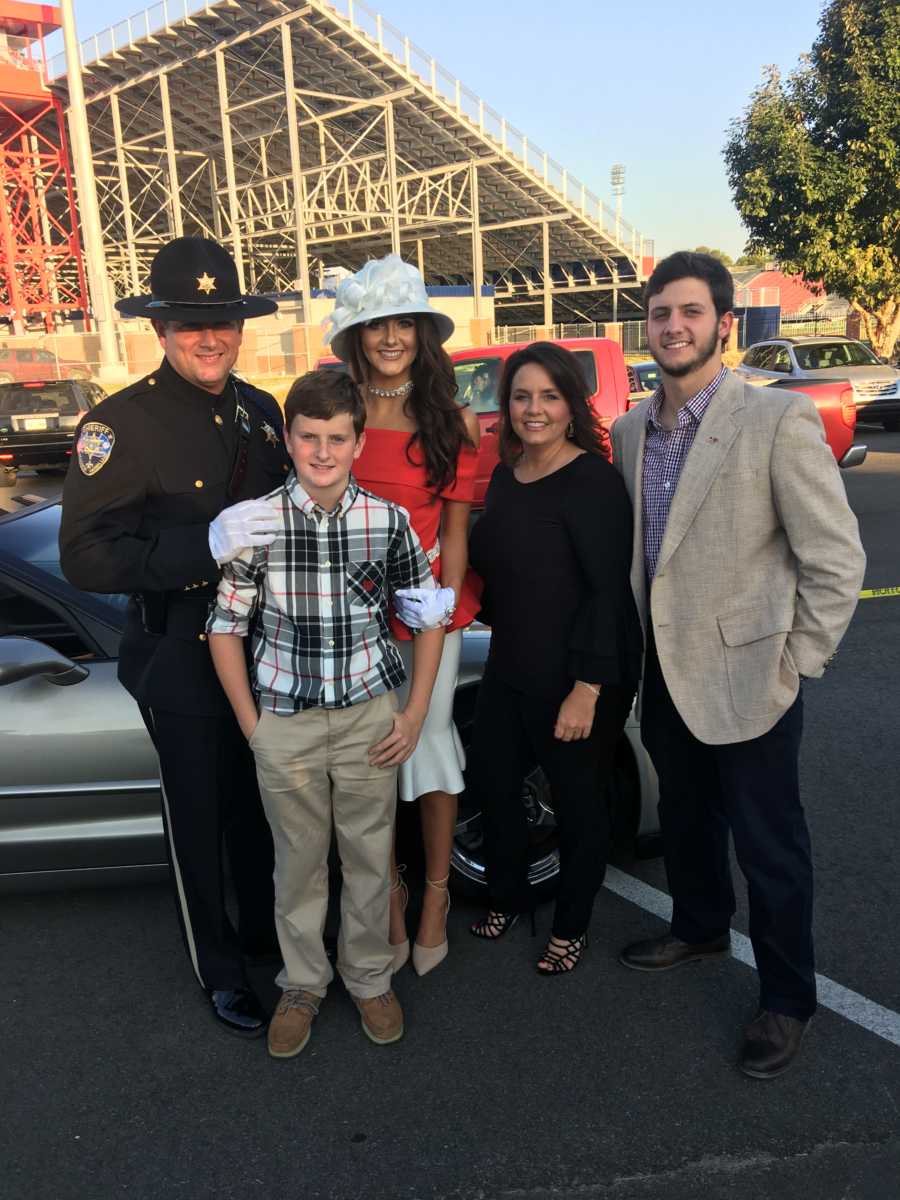 This story was submitted to Love What Matters by Patti Thurmon of West Monroe, Louisiana. Have you had a similar experience? We'd like to hear your journey. Submit your own story here, and subscribe to our best stories in our free newsletter here.
SHARE this story on Facebook if you believe miracles can and do happen!