Marital Struggles
"Unfortunately, the beginning of our story isn't so unique, but how we have been able to overcome the challenges we were faced with and create two happy, blended families is something to write about. Divorce is something that plagues the modern-day family. While you never go into a marriage anticipating a divorce, to put it frankly, life happens. What could be considered a tragedy for some is a celebration for others. Of course, divorce is usually more difficult when it involves children. We are excited to share our story with you in hopes you can be inspired to make the most of your co-parenting relationship after a divorce.
Let's rewind a bit to the beginning… it was January 2007 and I (Brittany) was a junior in high school… a new high school. I was shy, quiet, and a journalism nerd. The second semester, I had a class called 'Achievement,' similar to study hall. It was there I met Cody. Cody and I talked for several months before we began dating in August 2007. Cody and I were together all through our senior year, and then split up so I could 'see what else was out there.' Ouch. However, it didn't last long. We decided to get back together and found out I was pregnant shortly thereafter. In 2010, we had our first child, a baby girl. Honestly, during this time we were happy… happy as two young people, with a newborn, living with our parents could be. We then decided to get married in June 2011 and had our second child, a baby boy, in 2012.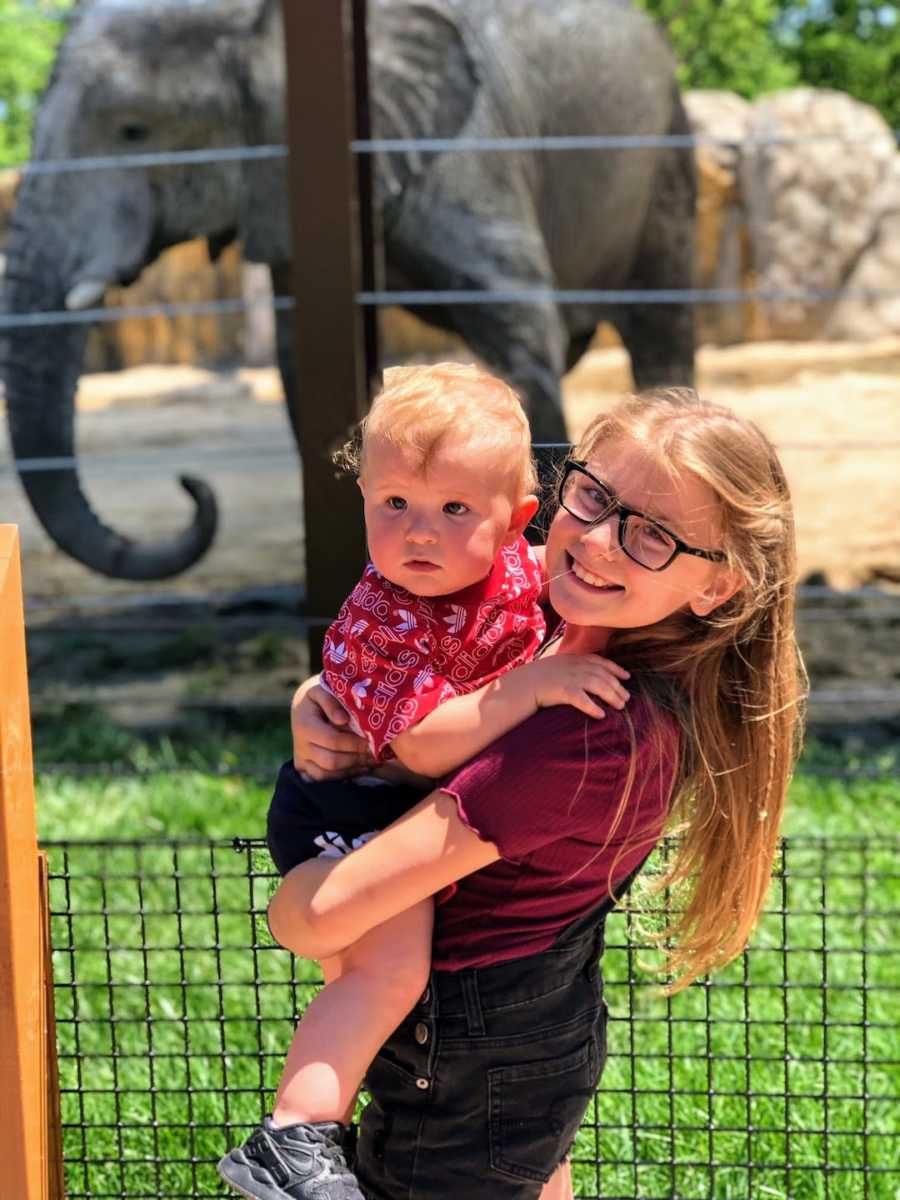 Everything was going great for a while, but we became complacent. We were young, insecure, looking for validation outside of our marriage. It was this that led to the demise of our marriage. We separated in 2016 and our divorce was finalized in 2017, on our daughter's birthday, ironically. Following the separation and divorce, there were many ups and downs, but we made sure during this time we kept the children as our main priority. We had a core group of friends who had been a part of our life for 10 years and our families were so intertwined.
Fun fact—my best friend, Jessica, and Cody's best friend, Anthony, met at our wedding, and then later got married. Early on, we both still attended friends and family gatherings together, for the most part. This created a lot of awkwardness for everyone, except us. It really didn't start to get rough until we started dating other people.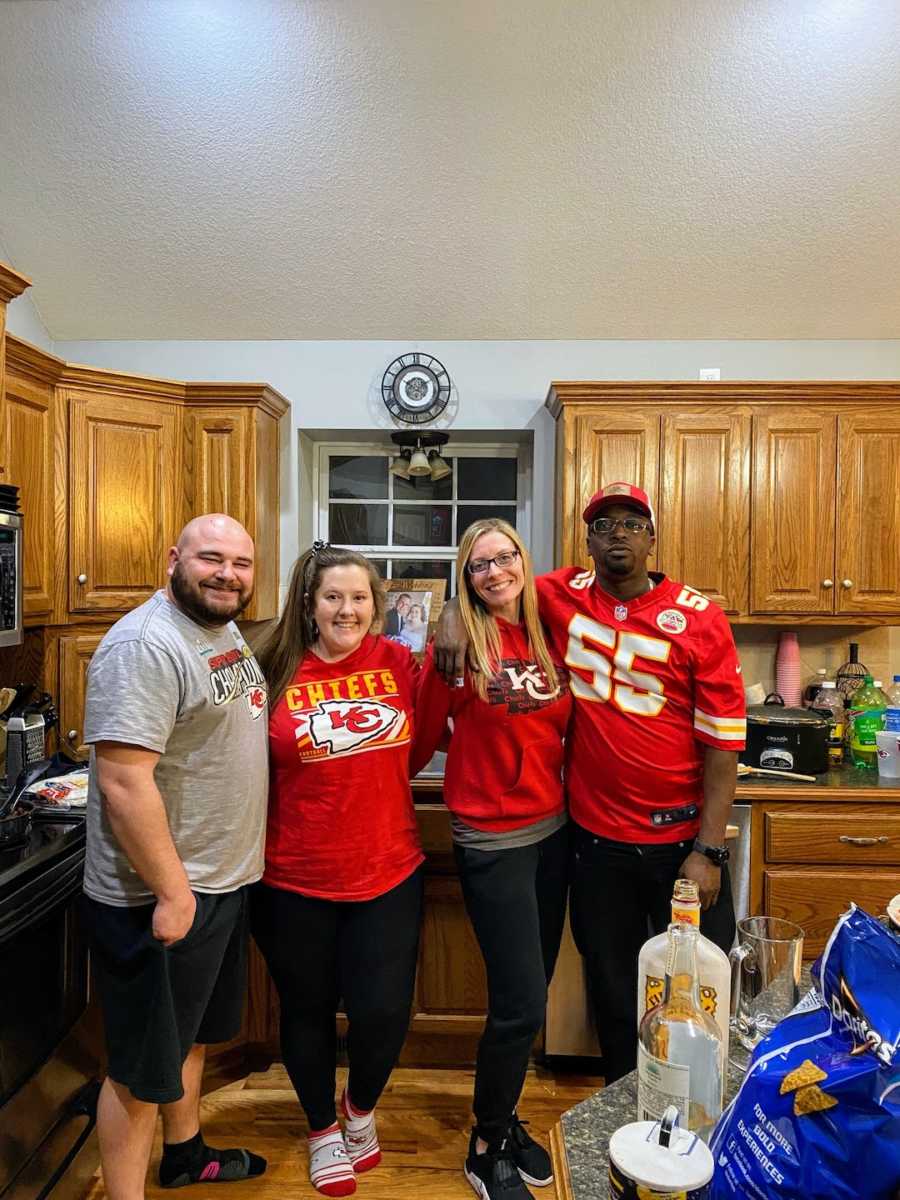 Dating New People
Cody dated a woman who I strongly disliked early on and while I wasn't in a serious relationship at the time, Cody did not like the man I was talking to, either. Ultimately, Cody decided the relationship he was in was not worth a negative co-parenting relationship with me. Fast forward… Cody began talking to Allexus a few months later. At first, I was hesitant to like her. It was one of those, 'I don't want him, but I don't want anyone else to have him' feelings. Allexus had gone to high school with Cody and me—she was actually friends with Cody's sister. I didn't know her, but I knew 'of her.' I remember the first real issue we had was the Fourth of July. Previously, Cody and I had still done things together with the kids. We wanted them to feel 'normal,' however, this particular time I wanted Cody to go with us to get fireworks.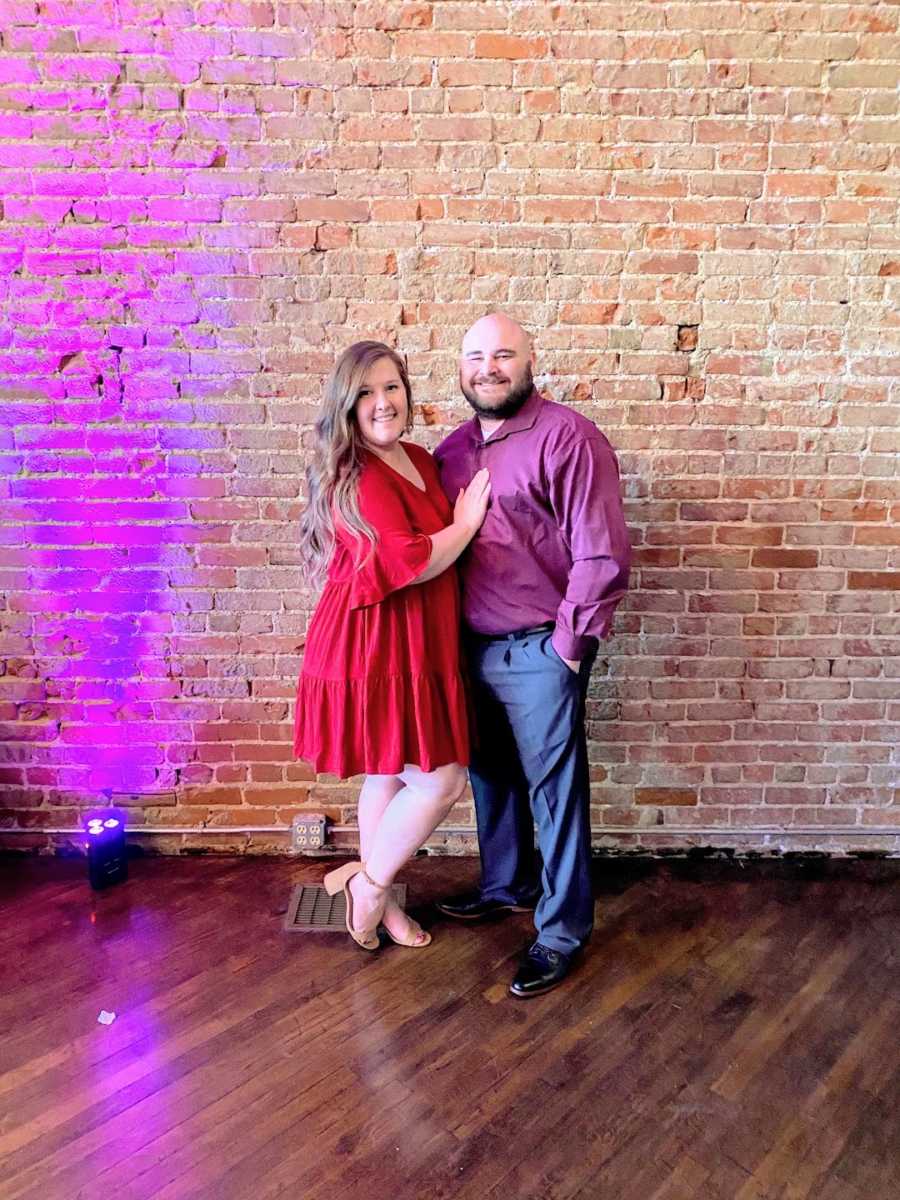 He obliged, but then he told me he wasn't going to see them on the Fourth of July because Allexus didn't like us spending time together. Listen, it makes sense, and if I were her I may have been mad too, but I wasn't. It was at this moment I doubted we could co-parent successfully. It wasn't long after Cody told me Allexus was PREGNANT!  This was it. This was the last straw. I was angry. I was sad. I was hurt. Following this, we attended a couple of friends' events, and this time it was awkward. Cody felt it, Allexus felt it, and our friends felt it. I'll admit I was being a little stubborn at the time.
The awkwardness eventually became too much. Allexus reached out to me via Facebook Messenger and asked if I wanted to meet up so we could 'clear the air.' I immediately called Jessica and told her. I was thinking, 'Can you believe the nerve she has, trying to be friends with me?!'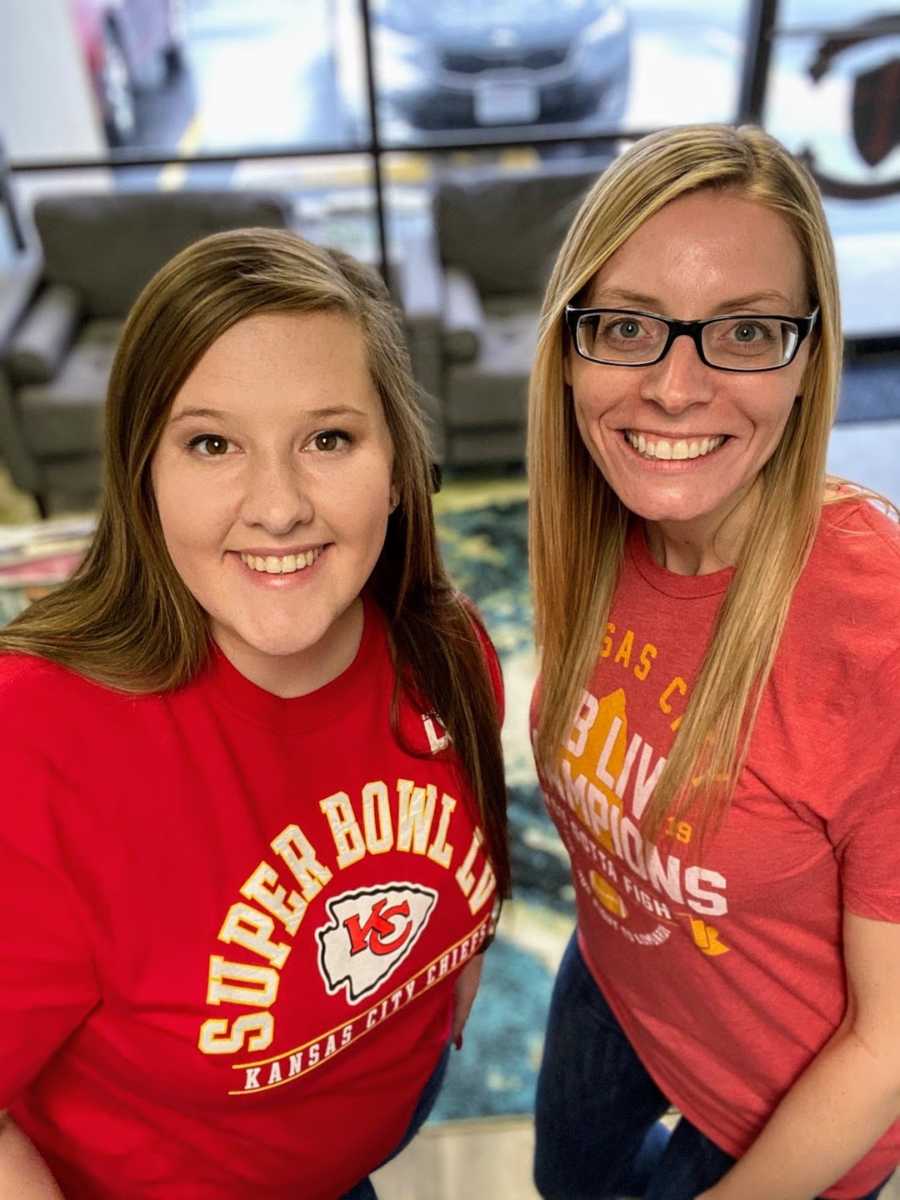 I remember we were supposed to meet at Starbucks, but they were so busy, so we ended up going to my townhouse. We talked. We set boundaries. We came to understand each other a little more. Never did I think this meeting would start a new chapter in our lives, one that has brought us to where we are today. On this day, we all really recognized we were a permanent part of each other's lives, tied by our children, and there wasn't anything going to change this.
Co-Parenting Journey
As we moved forward, I tried to be more conscious of how Allexus felt in certain situations and she began to understand I didn't want to be with Cody, I just wanted the kids to experience things with both of us. Both of us turned into the three of us. I invited Allexus over to a family function I wanted Cody to be at with the kids. She came! I know she felt like a spectacle.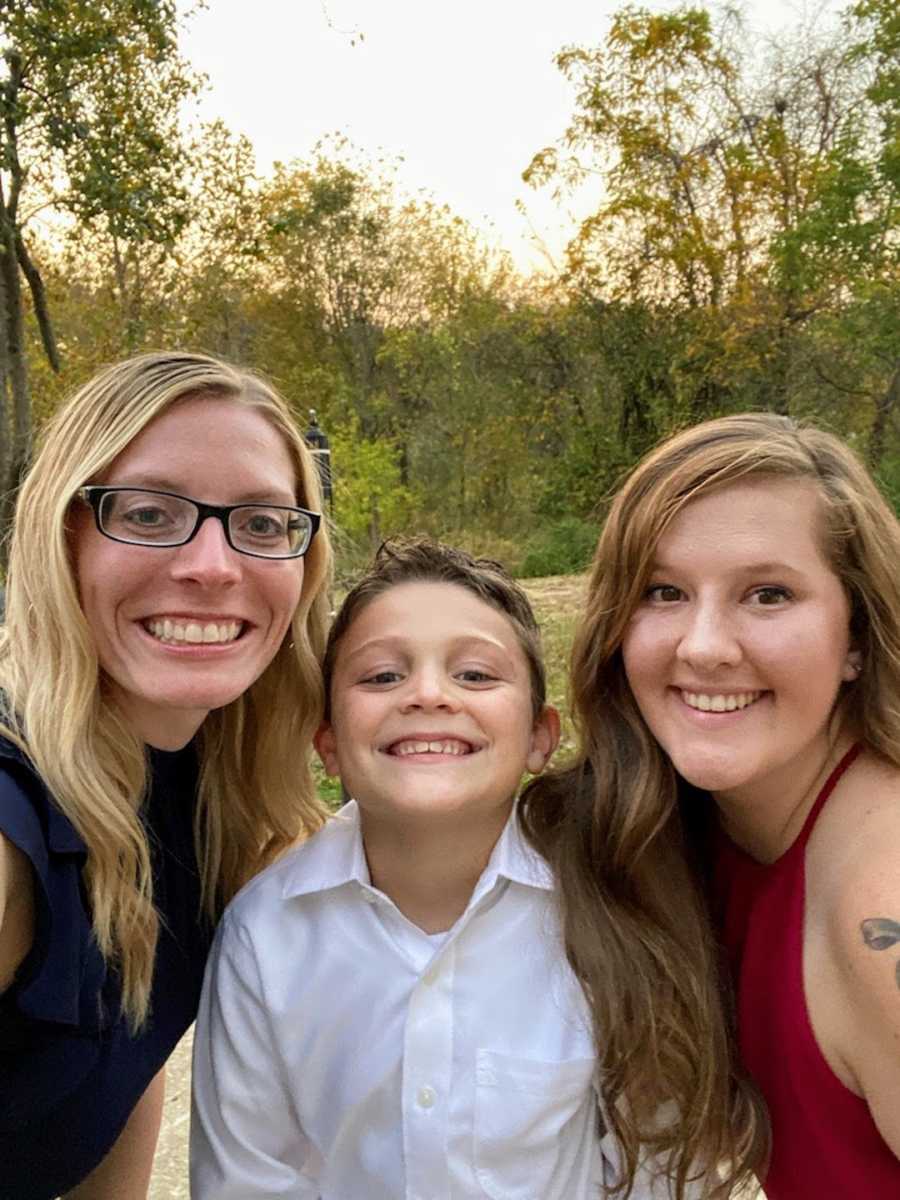 She felt like everyone was looking at her, judging her, talking about her. The reality is once everyone recognized we didn't have a problem with each other, all the whispering subsided. Allexus went on to have their first child, a baby boy, and followed him up 10 months later with their second child, a baby girl! Irish twins! As things in their household were stabilizing and they were forming their own family, which included my kids, I was trying to create a family environment in my house, too.
So, remember the guy I was talking to, Damon, who Cody didn't like? Well, he and I were becoming more serious. While our situation had been rather complicated for quite some time, we were moving in a different direction. He had a newborn son. The situation with his son's mom was fragile and very difficult. I wanted to support him.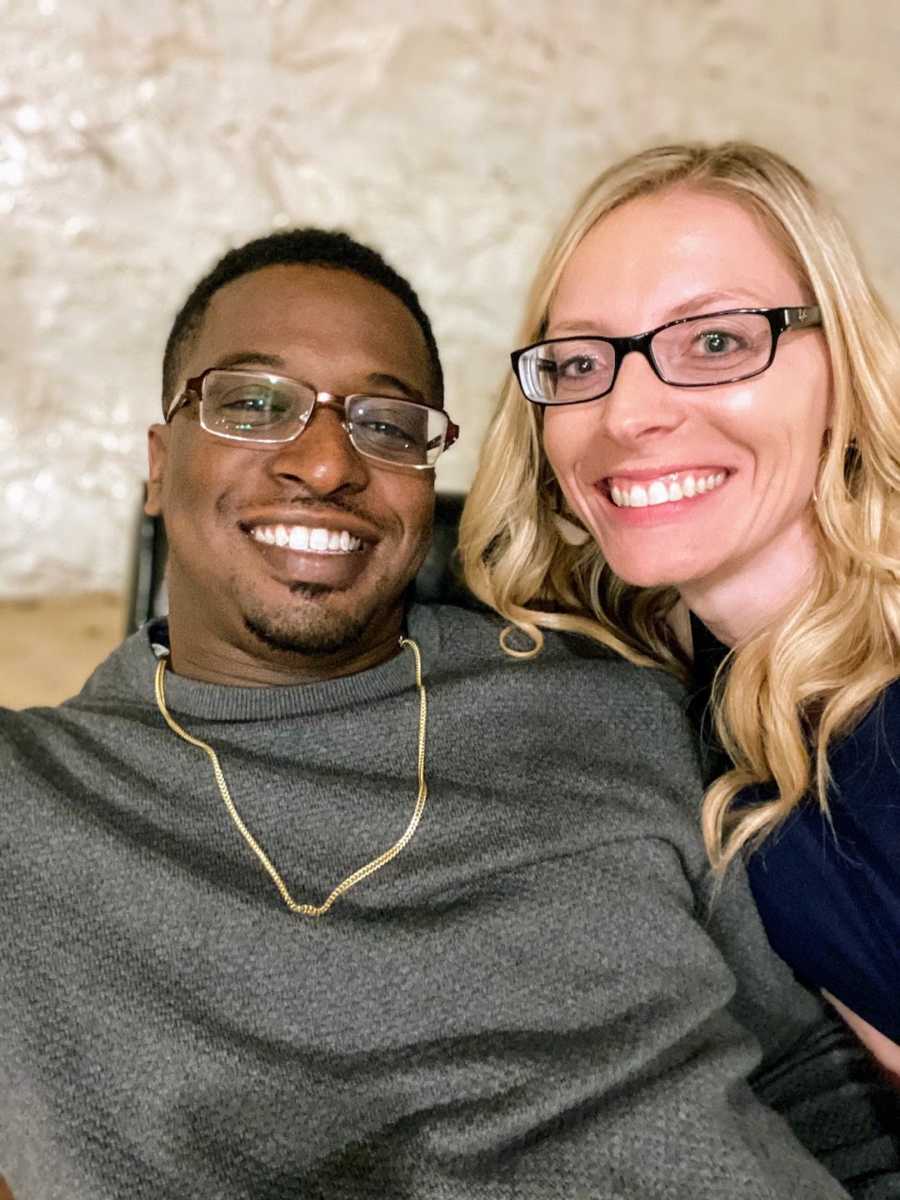 I wanted to help him and I did, but honestly, I resented him at times. I wanted to have a child. I wanted to have a child with him. I wanted us to create a family with children we shared and the two children I already had. While this was something that wasn't in the cards for us, at the end of the day I'm so incredibly happy we have persevered through the hard times and I now have an amazing bonus son. I am so thankful I found someone who is supportive of a positive co-parenting relationship and accepts my children. Being that Cody and Allexus had a full house and we now had a full house, the next step was to figure out how everyone could continue to work together, communicate, and make sure everything we did was to benefit our children. I think it took Cody and Damon a little while to come around, but they're guys. It was just different.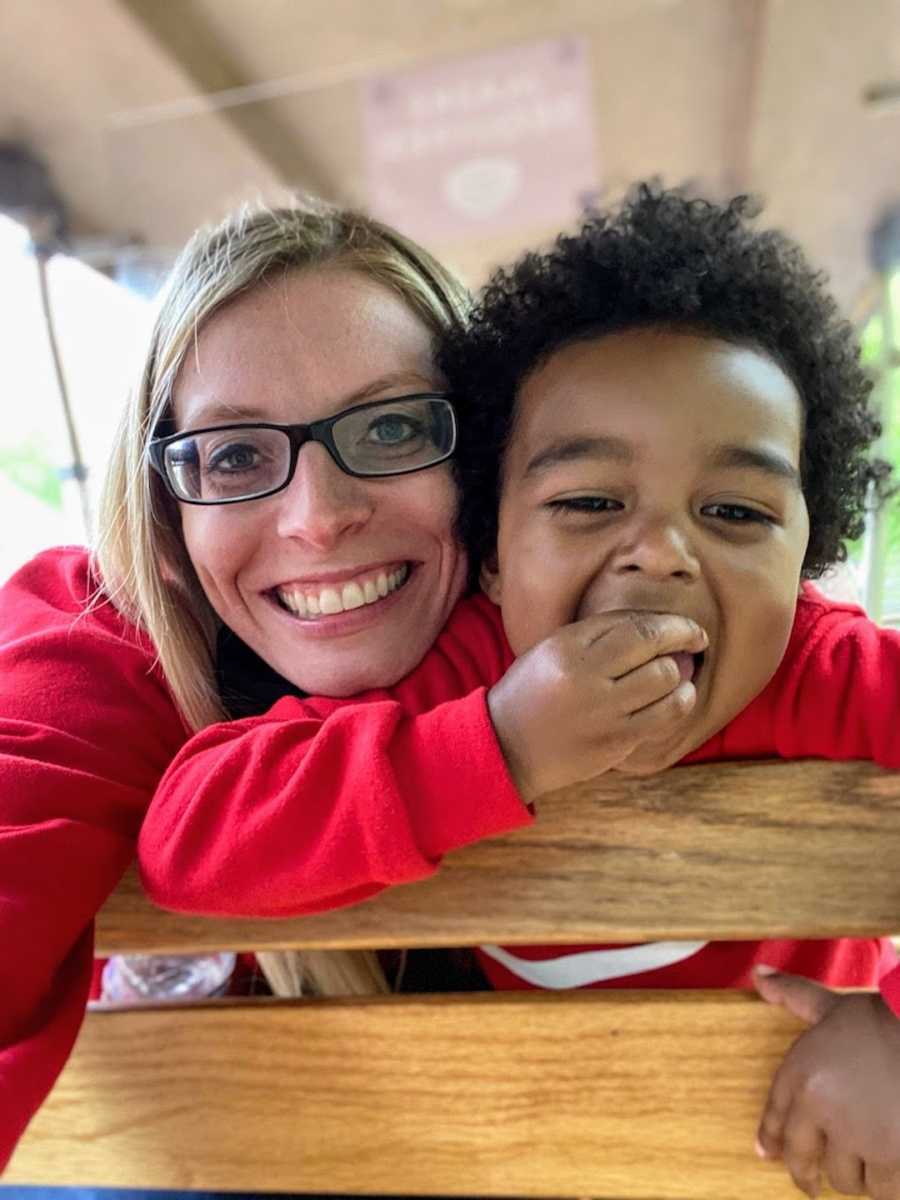 Damon began attending friends' events with me that Cody and Allexus also attended. Again, it was awkward. The friends felt it. I felt it. Damon felt it. But, all of this quickly subsided. We all continued to do things together and then we began to do things with ALL of our kids together, attend activities, and even PLAN activities. It is so much fun to see our kids together. Our kids love all of their siblings! My bonus son loves Cody and Allexus' kids and they love him as well! They all play and they all enjoy each other.
A little twist I forgot to mention after Allexus had their second baby, she came to work for my mom's company! So, not only were we co-parents, we were co-workers, too. We still, to this day, have people who look at us funny with they find out we share kids, but it seriously doesn't even phase us!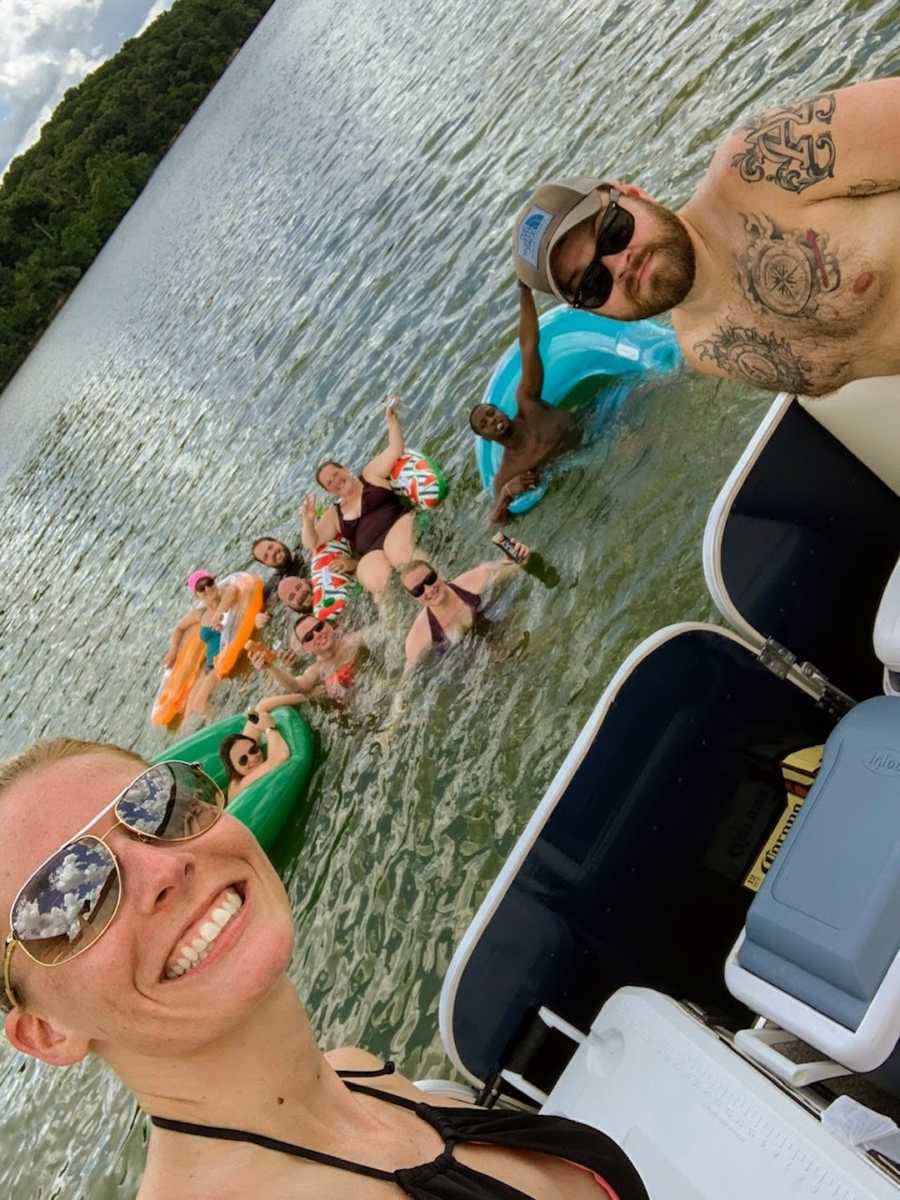 Last year, we even decided to start a podcast, Coparenting Without Chaos. By providing our story, we have inspired other co-parents to seek out a positive co-parenting relationship, if possible! We recognize our situation is unique. We recognize just how lucky we are and how fortunate we are to have the opportunity where four adults can come together and not only be cordial but friends in order to ensure their children thrive. Your blended family may look different and you may have taken a different path than we did, but in the end, it's all in the name of LOVE. P.S. We are all about to go on a trip, out of the county, KID FREE, with our group of friends! Who would've thought?"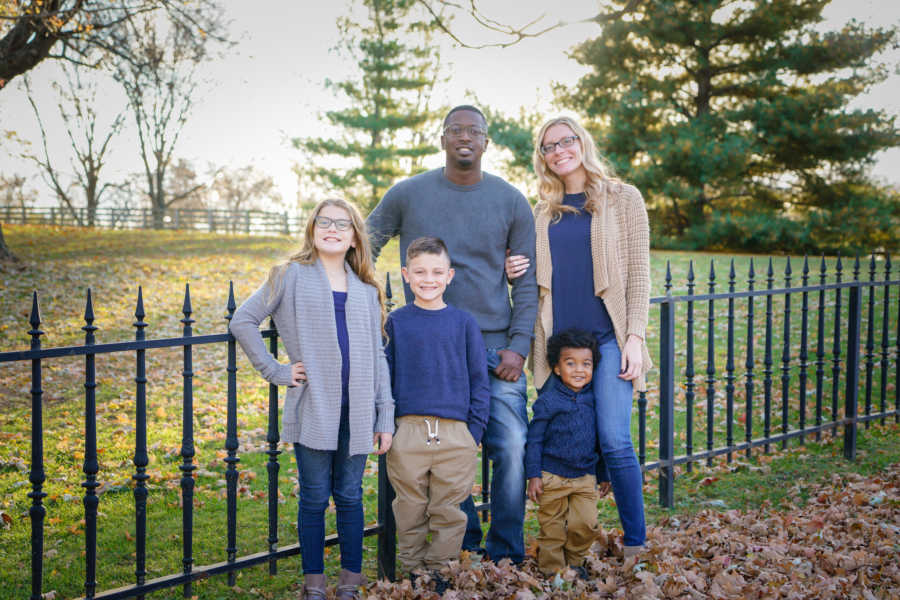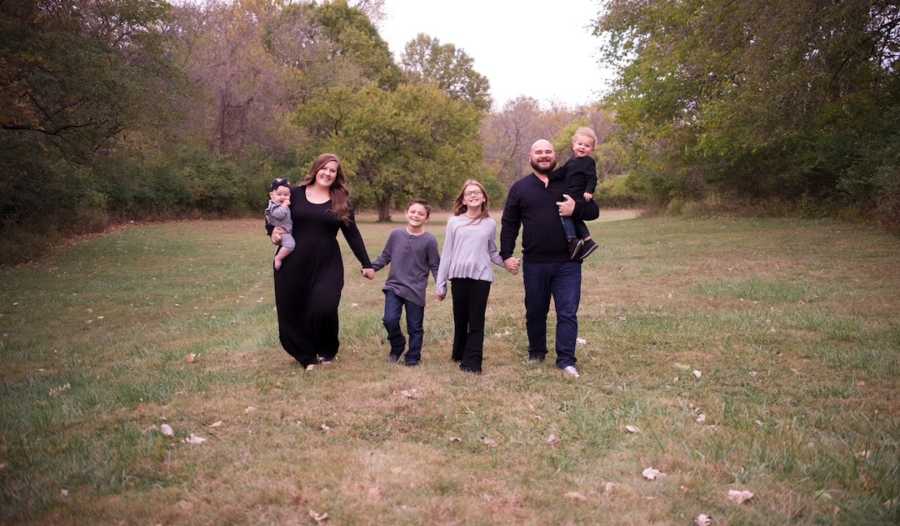 This story was submitted to Love What Matters by Cody, Allexus, Damon, and Brittany of Kansas City, Missouri. You can follow their journey on Instagram. Find their podcast on Spotify and on Apple Podcasts. Submit your own story here, and be sure to subscribe to our free email newsletter for our best stories, and YouTube for our best videos.
Read more stories like this:
'I wanted her approval. Ever since we met, she's been amazing. We're not a group of friends. We're two sets of parents, killing the co-parenting game.': Step-mom says co-parenting says is a 'blessing'
'Be more patient with him when he cries.': Mom shares trials of co-parenting, 'Love them enough to let go sometimes'
'Enough is enough.' The moment she wrote me back and agreed to a fresh start was a huge relief.': Moms come together and make amends to co-parent
'Dad and I are still friends.' It was absolutely gut-wrenching. We were determined to beat the statistics. We could still be great parents together.': Mom shares co-parenting journey, 'We're one family, full of love'
Help show it's the depth of the love that matters. SHARE this beautiful story on Facebook with your friends and family.