Trying To Declutter
"I think just about every mom on Earth can relate to getting rid of toys behind their kids' backs. There comes a point where you realize there are SO many toys and they barely play with any of them. Your sanity hits a point where you just grab that trash bag and start throwing toys in it when the kids aren't around.
You're smart enough to leave the trash bag in the garage for a few weeks in the off chance that someone asks for a specific toy. It's never fun when you take it straight to the donation center and then the next day someone asks where their stuffed toy elephant is. So, it sits in the garage…and it sits in the garage…and it sits in the garage.
Nobody has asked for any missing toy, just like you expected. Toys are only fun for a few days or weeks at best. Then they're thrown in the back of the closets never really to be played with again. Sometimes you can get away with reintroducing toys they haven't seen in a while. But still, they don't last very long.
You make your way to the donation center and drop off a few big bags full. You bid farewell and hope that maybe some other little boy or girl will appreciate the Paw Patrol Look Out Tower more than your own kids did. You try not to cringe at the $80 that alone cost that you basically threw down the drain. You try to imagine a little girl hugging tightly onto that stuffed toy cat you thought was so cute but that your kids never liked from day one.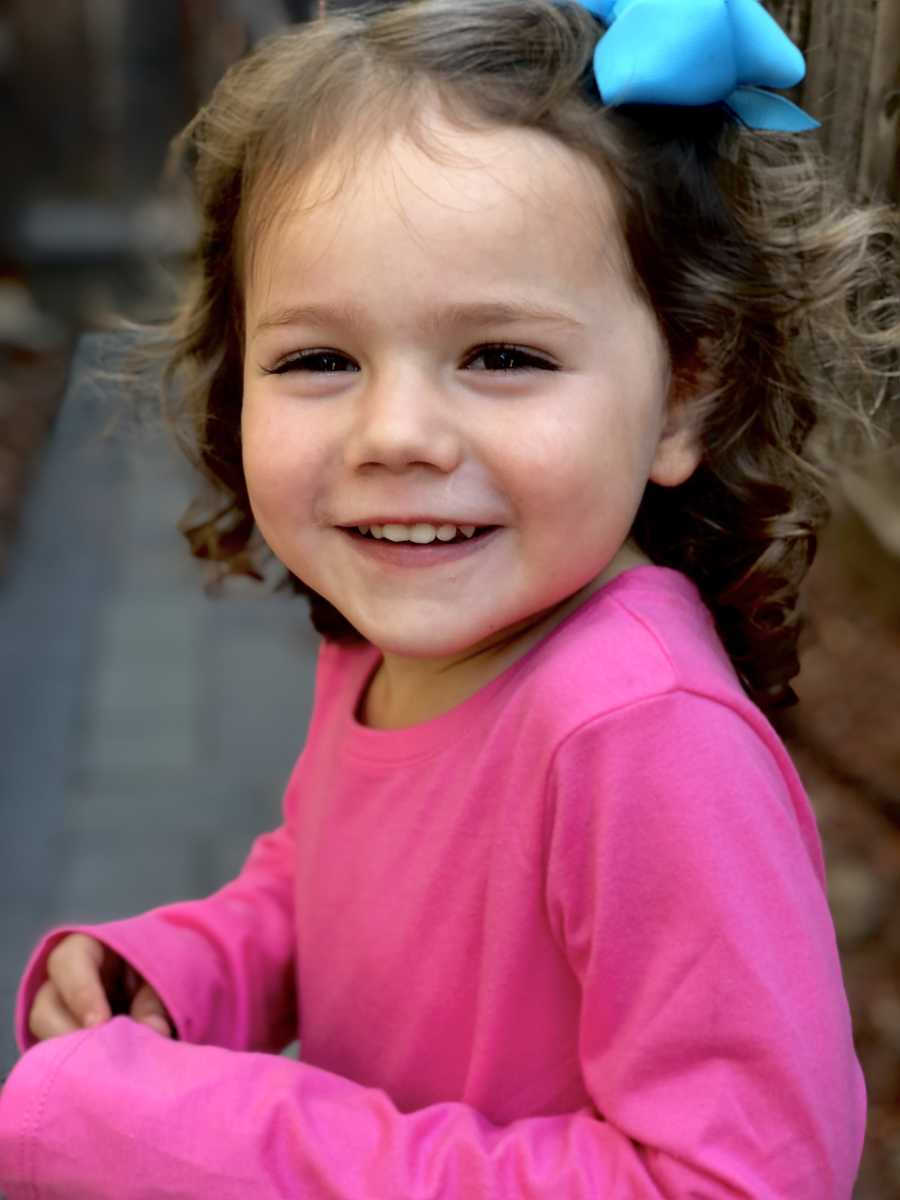 You return home and life goes on normally for months. You've forgotten what toys you've even cleared out but you're still keeping track of the ones that are up next to go. Christmas is coming around the corner and the next round of toy purging is quickly approaching.
Longing For A Missing Toy
Then one night your daughter walks up and asks, 'Hey mom, where's my little pink baby walrus named Tusk?' Uhhh…your heart sort of stops. 'Did you look in all of the buckets upstairs and downstairs, hunny?' You try to divert the attention somewhere else because you know exactly where that little walrus is. She runs back upstairs to look. She runs back downstairs to dig through all of the buckets she can find. Tusk is nowhere to be found.
She starts crying. She tells you that Tusk is her favorite toy ever and that he's scared and wants to cuddle with her. She then turns to you with a deep and serious tone, 'You got rid of him didn't you? You gave my baby away, didn't you?'
Ummmm… busted. Crap. Uhh divert, divert, divert. You try so hard not to laugh! Is this seriously happening right now? She hasn't played with this thing in months! It's been at the donation center for at least 3 months now. She probably didn't play with it for another 3 months (at least!) before I even took it out of this house. What in the world made her remember this little thing? Why do kids do this? Why do they pull these random memories out of their heads? 'I think maybe I did take it to be donated hunny. I'm sorry. But now some other little boy or girl is playing with him and is taking good care of him!'
She starts to lose it more. 'BUT HE WAS MINE!'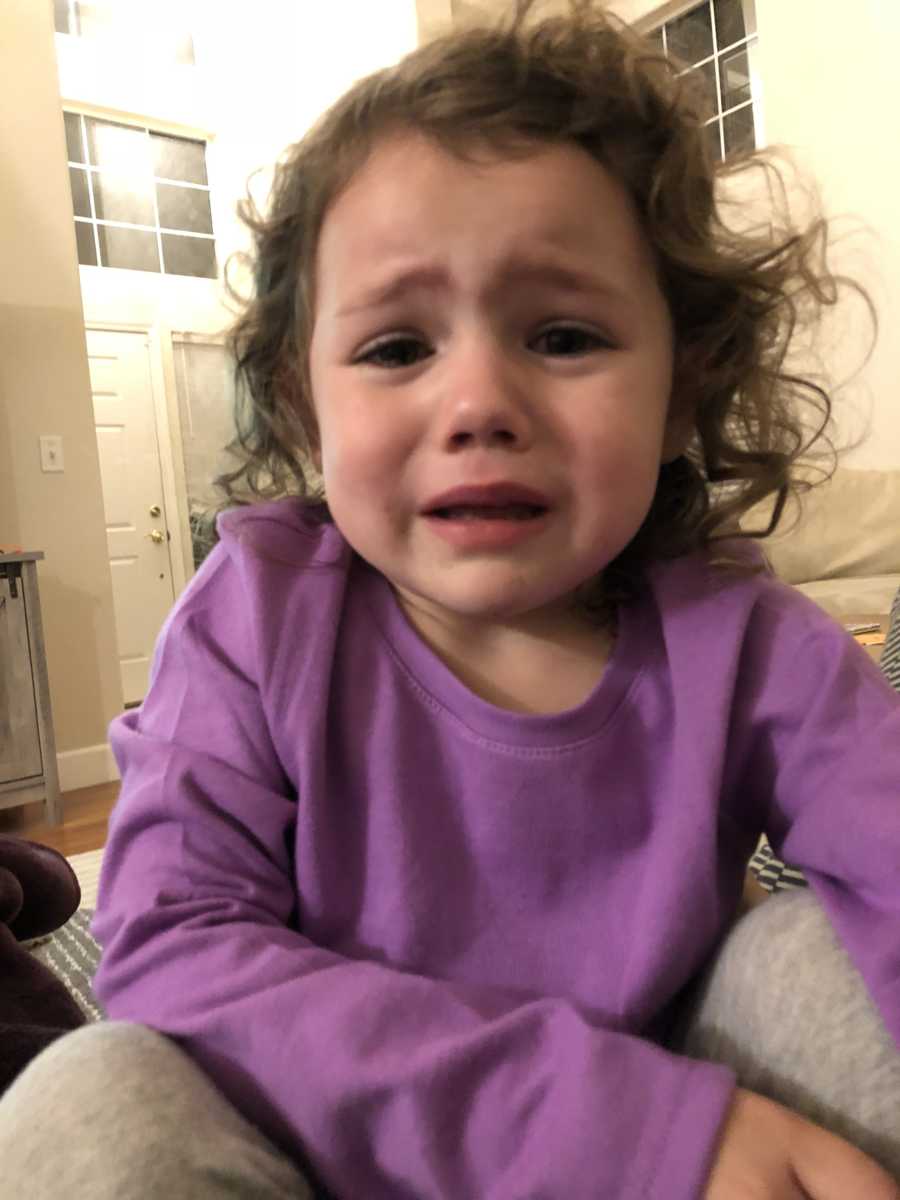 You try reasoning with her a little more about it. You tell her to ask Santa for another one for Christmas. But her tears are breaking your heart at this point. That dang walrus. WHY?
So now what? You search Amazon looking for 'stuffed walrus toy' and scroll and scroll until you land on the one she so dearly loves and misses. There he is. That cheerful pink guy stares back through the screen and is basically mocking you. 'Shouldn't have donated me huh, mom?' You glare back at him as if he's a real person, contemplating whether you hit the buy button or not.
It's 15cm…or 6in. In other words, he's this tiny stuffed animal that isn't even fluffy enough to get a good hug from. Yet he's apparently the one toy that matters in her little mind now. This little guy costs $12 and your eyes roll. Now you're in a dilemma. Do you spend the $12 on this toy you know she will love for a few days but then kick off to the side? It's not like he was ever a huge favorite of hers. Do you give in to her sadness? Or do you use this as a teaching moment to show her that when we don't play with our toys, they want to go to families that will?
I figured maybe just maybe she'd wake up this morning and forget about it. Nope. The first thing she wanted to know was whether or not I found Tusk. We still don't have your pink walrus, my love. And I'd really like to keep it that way… But maybe I was able to find the family and they agreed to give him back. *Cough* Thank you for 2-day shipping, Amazon. There's worse things I could spend $12 on right?
Tusk – 1, Mom – 0."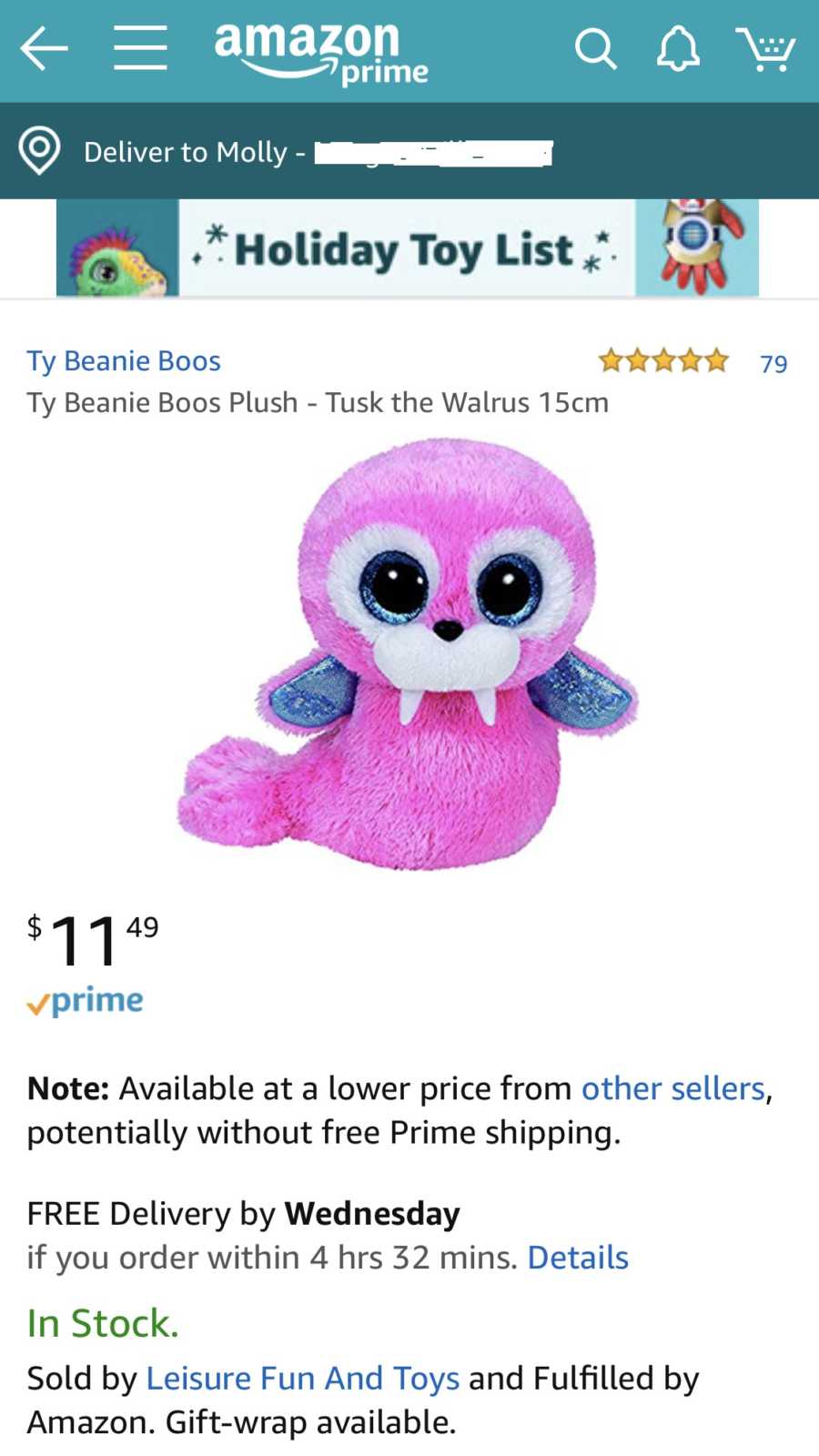 This story was submitted to Love What Matters by Molly Schultz of Tried and True Mama.  Submit your own story here, and subscribe to our best stories in our free newsletter here.
Please SHARE this story on Facebook to encourage others to cherish every moment and love what matters most.