"My disability used to be my dirty little secret. My family didn't know about my disability when I was born. I was just a quirky baby that never crawled, but 'scooted.' It wasn't until I was 2 years old when that quirk was explained by a diagnosis—Multiple Hereditary Exostoses.
A simple fall off the bed revealed the first of many bone tumors, one of the many systemic symptoms caused by the genetic defect. Bone tumors, also called osteochondromas, are a defining characteristic of Multiple Hereditary Exostoses, a rare genetic disorder that causes each and every cell to have defective heparan sulfate.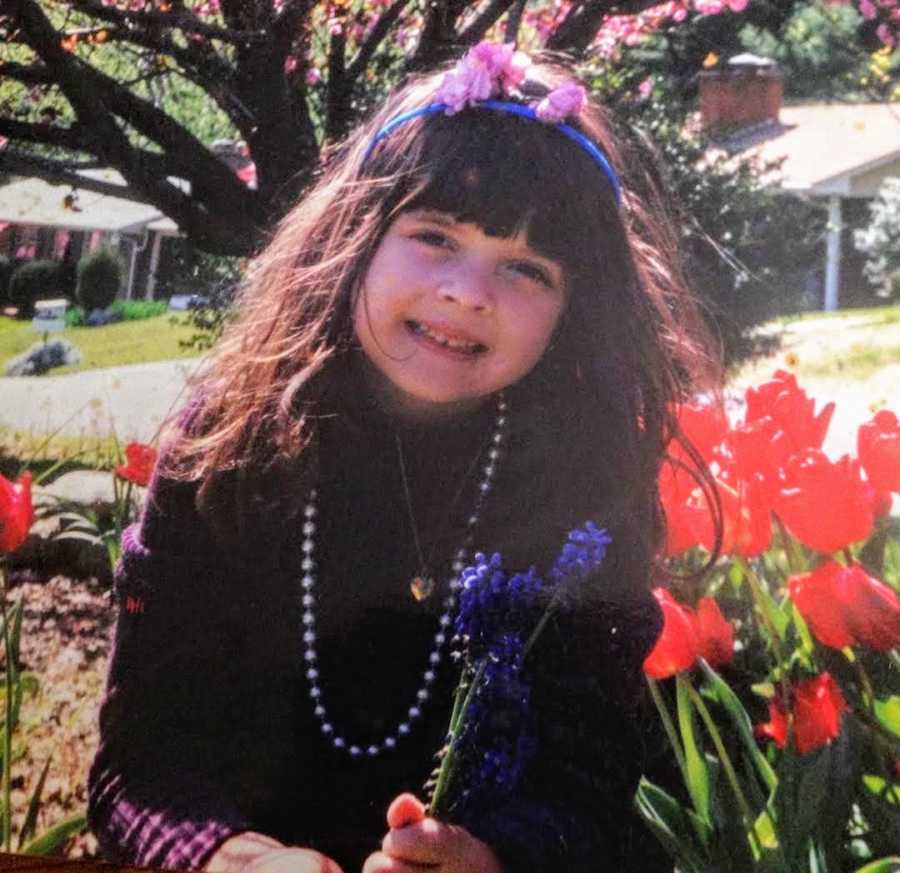 I have tumors on every bone—my ribs, my shoulders, my hands, my arms, my hips, my spine, and my knees. I am about to turn 27, and I have had five surgeries, 44 tumors removed, and two cancer scares.
My family did an amazing job at making a childhood full of doctors seem normal, even if I felt like the alien in the family as I was the only one with MHE. Every trip to the doctor resulted in a trip to the ice cream parlor, and if it was a bone doctor, then I got to pick out a beanie baby. It was my normal. I didn't realize it wasn't THE normal until I started school.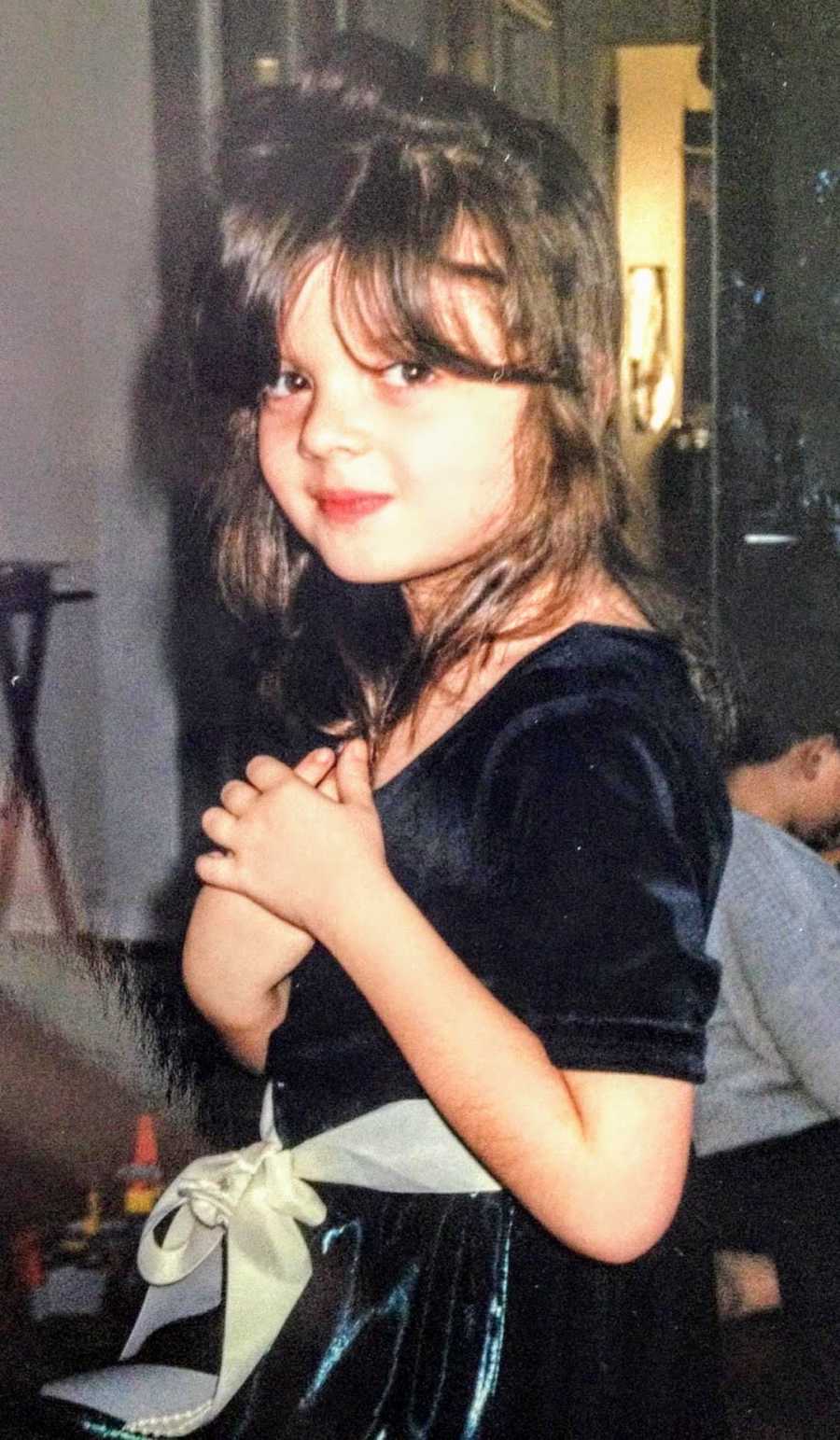 I tried to be friends with classmates, but I found it extremely hard to connect with anyone. I really did try, but I gave up in the fourth grade after my best friend responded to my big secret with, 'Ew, get your cancer away from me.'
'Ew.' That's something the kids said a lot about me and my bones. 'Ew,' said the girl in middle school who poked the biggest tumor in my knee without asking. 'Ew!' said the girl in my AP physics class after overhearing my discussion about my MHE with a teacher and needing to feel a tumor for herself. I hated the feeling my tumors brought, I hated feeling so different. I felt so anxious in front of my peers. All I could do was tell myself how much I hated myself to get through bringing any attention to myself. One of the worst things that could happen to me was getting a cough, as that meant I would uncontrollably make unnecessary noise and people would look at me, or God forbid, have the teacher call on me to answer something.
I started to find my voice by taking a journalism class in eighth grade. My mom had convinced me to take it—she was an editor for ABC Nightline back in the day—and enrolling in that class meant facing my biggest fear. I mean, that class consisted of making a school-wide newscast and my face would be on it… I did it anyway, for my mom.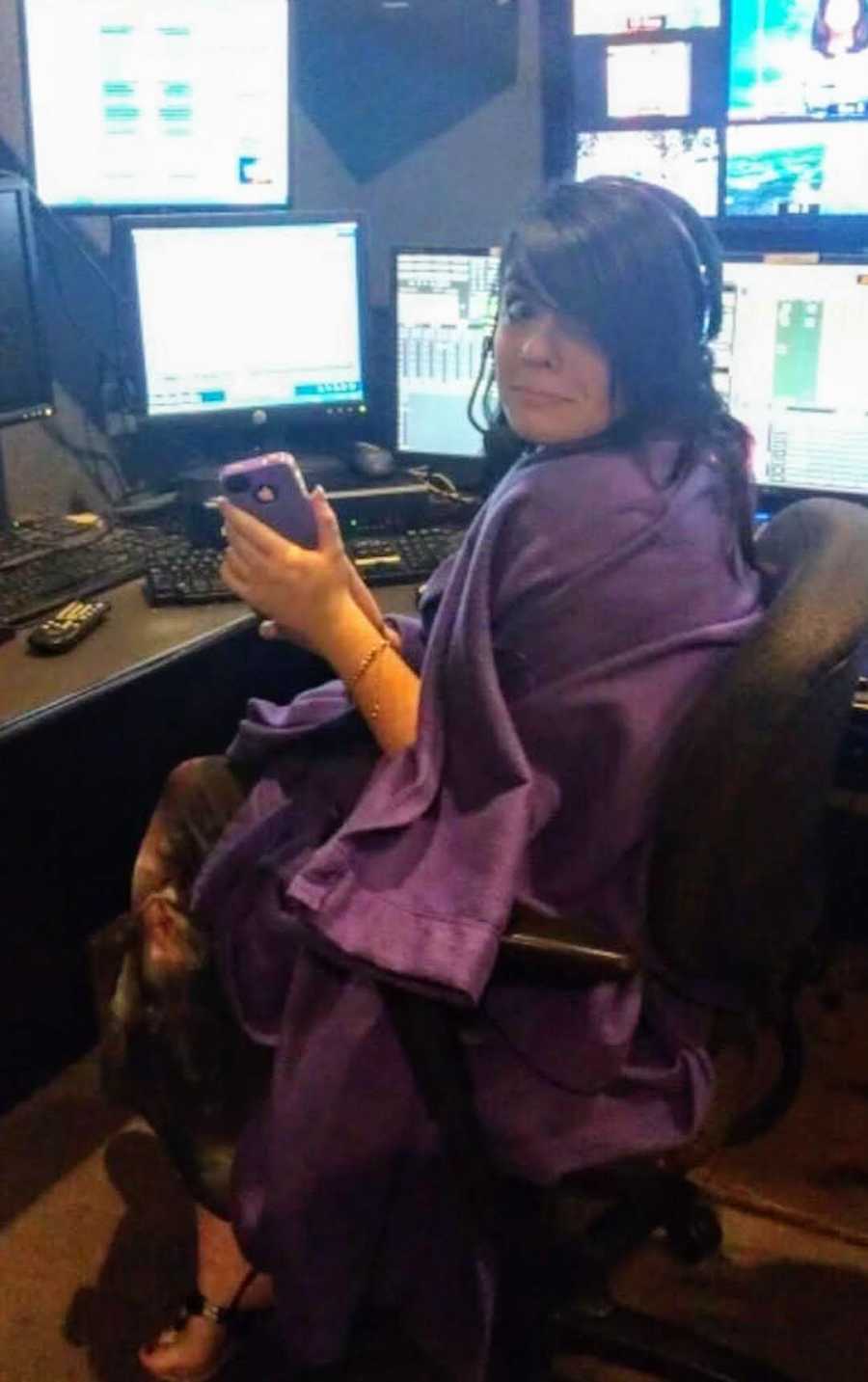 I didn't know it would be the defining decision of my future. I fell in love with broadcasting and within 2 years, I transformed from the quiet emo girl in the corner of the classroom to an award-winning Skills USA State Champion in public speaking within 2 years. I had an internship at a television station at the age of 17, and by the age of 19, I was directing live newscasts full time at the same station.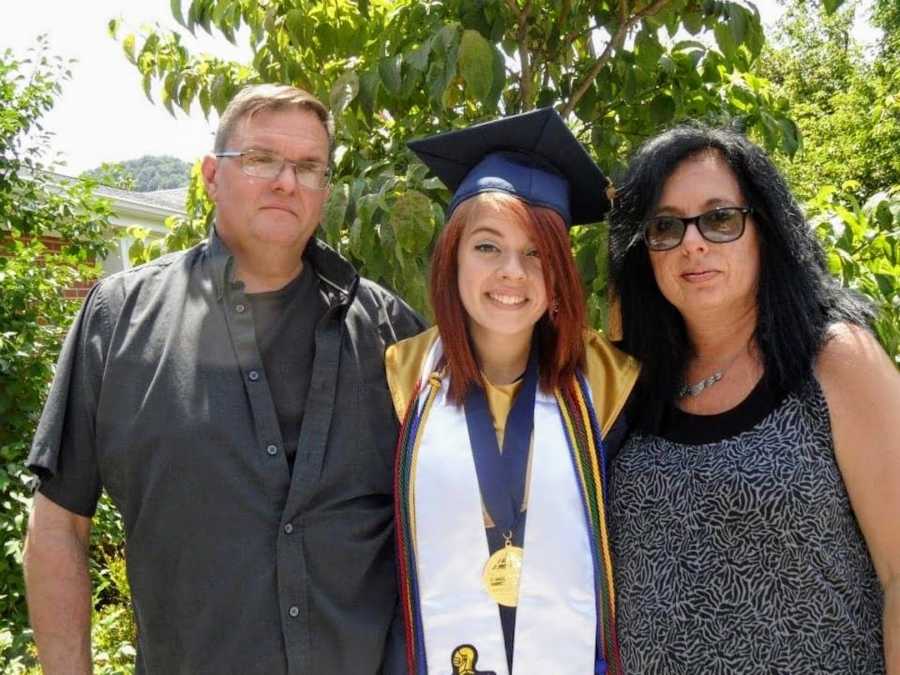 I was beyond successful for my age, but yet, I still hated myself. I lived a double life. One life featured a seemingly social and very ambitious journalist, the other life was my chronically ill life. They started to collide in 2015. A fall led to a misdiagnosis of bone cancer. For a month, I thought I was dying, but thankfully scans showed otherwise. A few months after that misdiagnosis, I had another cancer scare. This time, something in my hip lit up and surgery was needed to rule it out.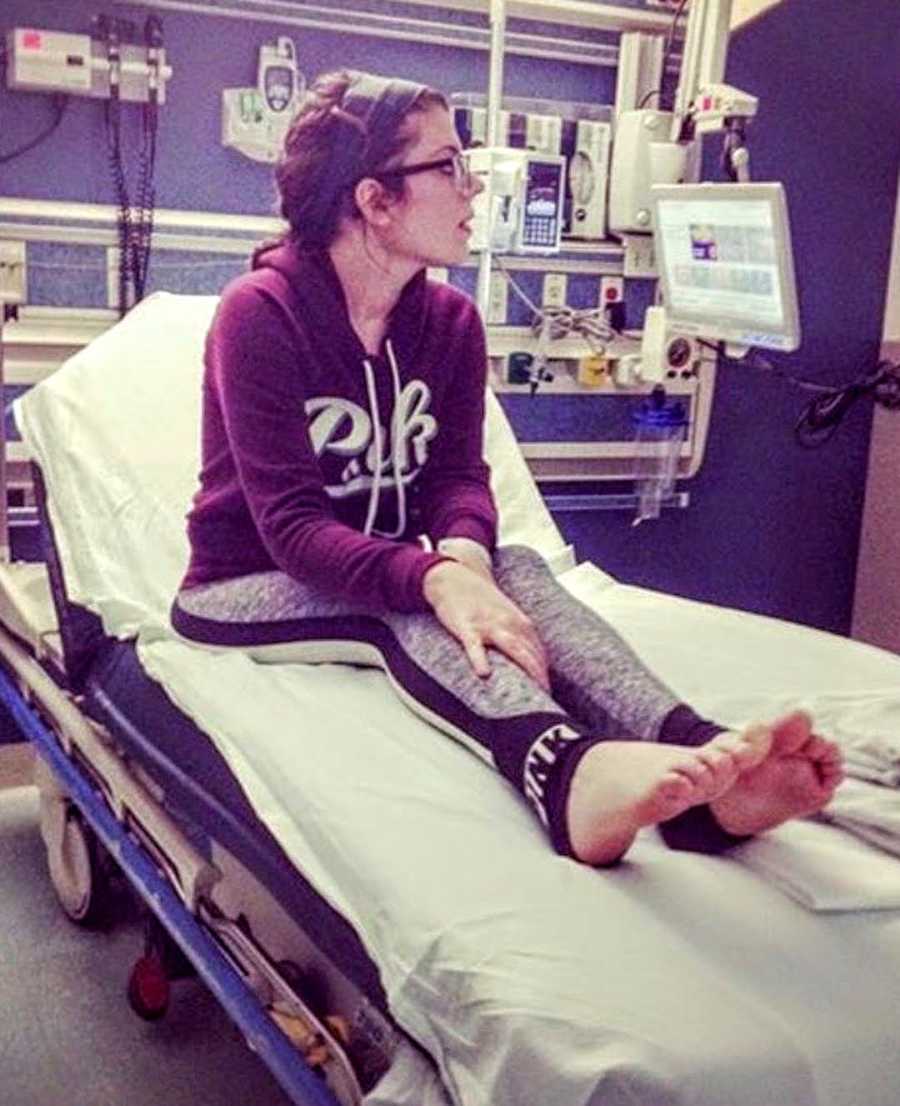 My fourth surgery was the surgery that started my advocacy journey. Weeks before surgery, I had a fluoroscopy X-ray, and I actually felt the needle scrape the bone. That same day after the doctor's appointment, I went straight to work and directed three live newscasts. When a coworker called me lazy for not offering her help, I was beyond myself. One of the worst things you could ever call someone with an invisible disability is lazy. It upset me so much I posted a few days later on Facebook, finally exposing my secret to the world. That was my first step to self-acceptance without realizing it at the time. I couldn't believe how supportive total strangers and even people who have known me for years were at learning about my disability. I felt a sense of pride that was never there before.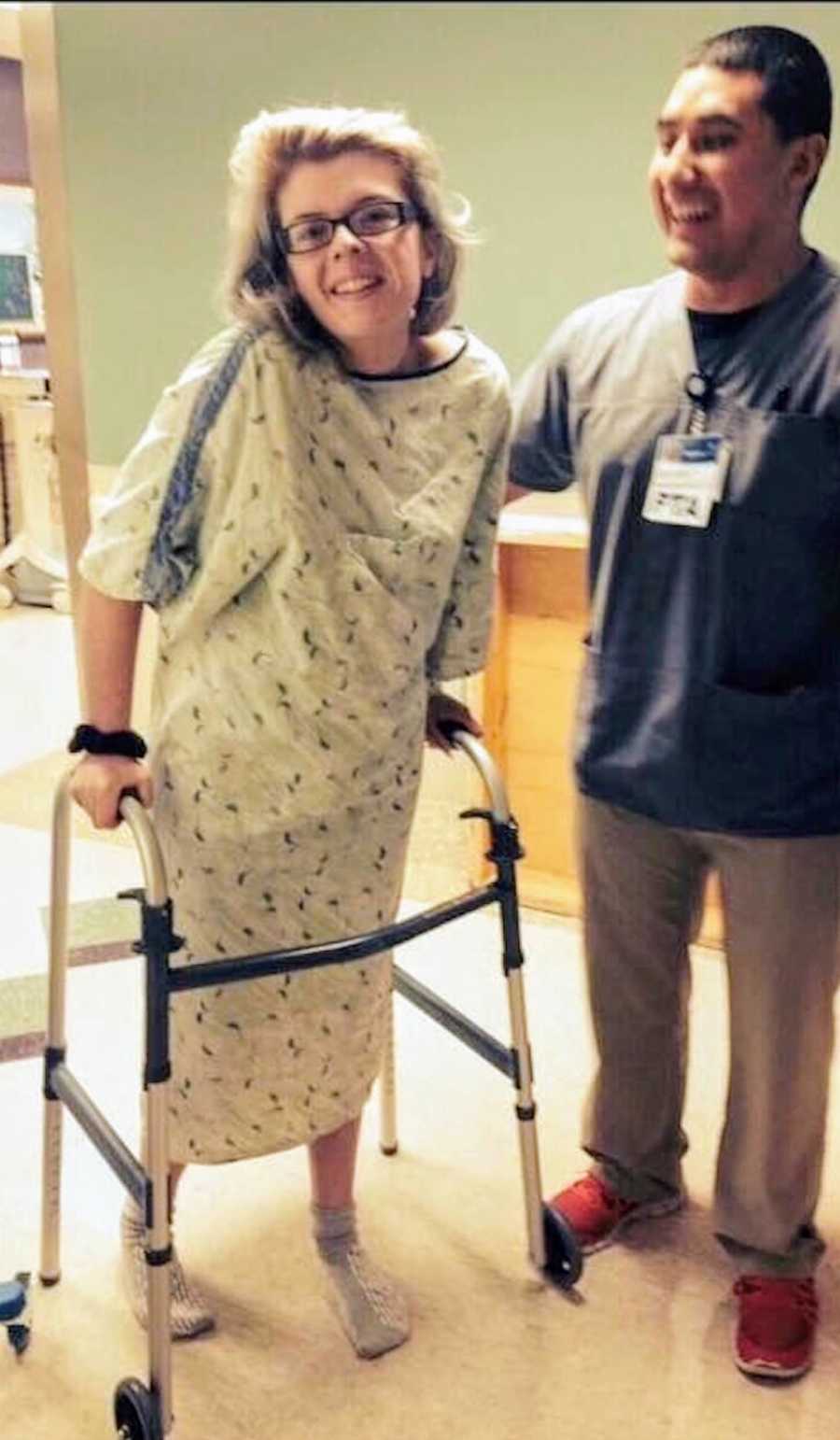 I spent that recovery dipping my toes in the Spoonie Community and started sharing my life with chronic illness on Instagram. I found it extremely cathartic to not only have an outlet to voice my experiences but have a community of souls that have experienced similar things. Unfortunately, I got more sick after this surgery, and I never recovered fully. In fact, I was also diagnosed with Fibromyalgia, Hypermobile Ehlers-Danlos Syndrome, Myalgic Encephalomyelitis, and Hemiplegic Migraines. I never was able to go back to having a double life.
A few months after my surgery, I started having intractable migraines and hemiplegic migraines. I directed the news in the dark while my vision was doubled—yet, during this time, my show won a VAB Award for Outstanding Weekend Newscast.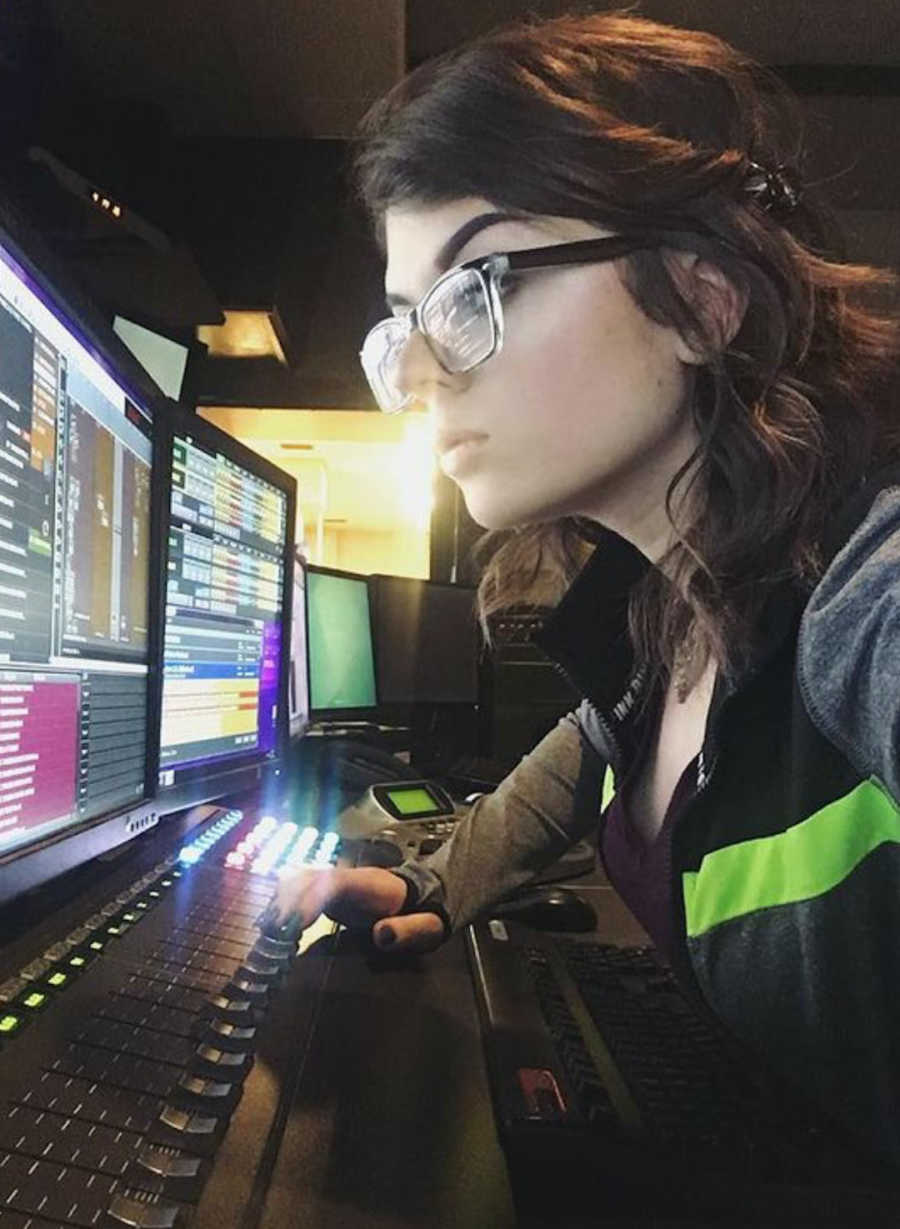 It's been almost 5 years since my advocacy journey began, and there's a lot I could talk about. So much has happened in 5 years. I could talk about how much I've struggled. How I had to fight to save my career that was threatened due to my disability advocacy. How I lost my almost 8-year-long career due to an accusation I lied about my disability. How the same company that wrongfully terminated me lied so they could prevent me from receiving any unemployment benefits. How I was trapped in a hostile work environment that was like an abusive relationship for years. How there were moments where my life seems pointless. But I know in those fleeting moments, it's just my depression talking because right now, I'd rather talk about the way advocacy has given me a life worth living.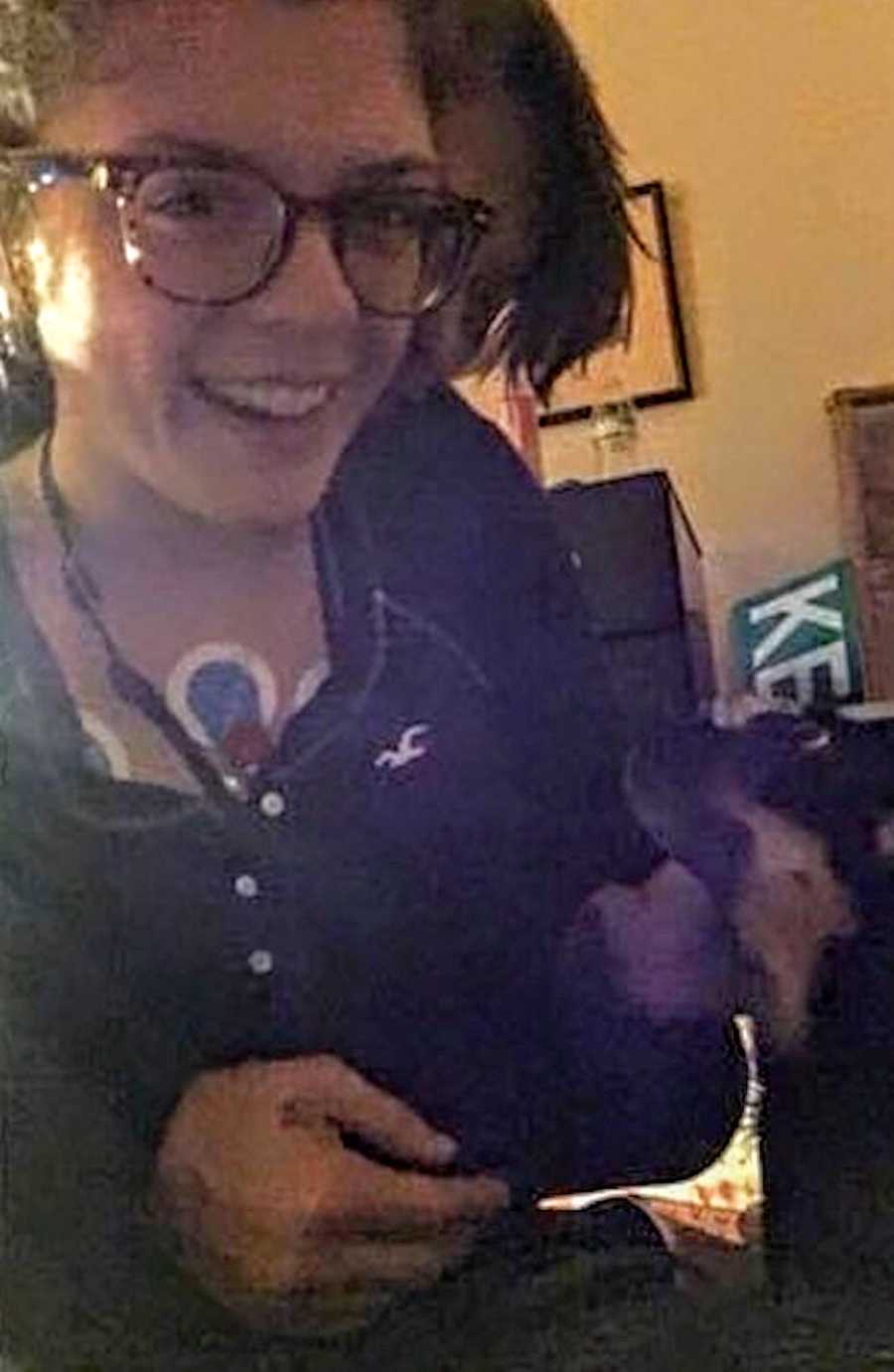 It really is true what they say—change your thinking, change your world. Years of mindful thinking towards my disability and the unique position it puts me in fueled my pride. What once was my dirtiest secret is now my greatest strength. My tumors, my diagnoses, and my experiences all shaped me into who I am. Not a single person alive shares my story, and that makes me one in 7.5 billion. I can't even begin to tell you what that thought has done for my self-esteem!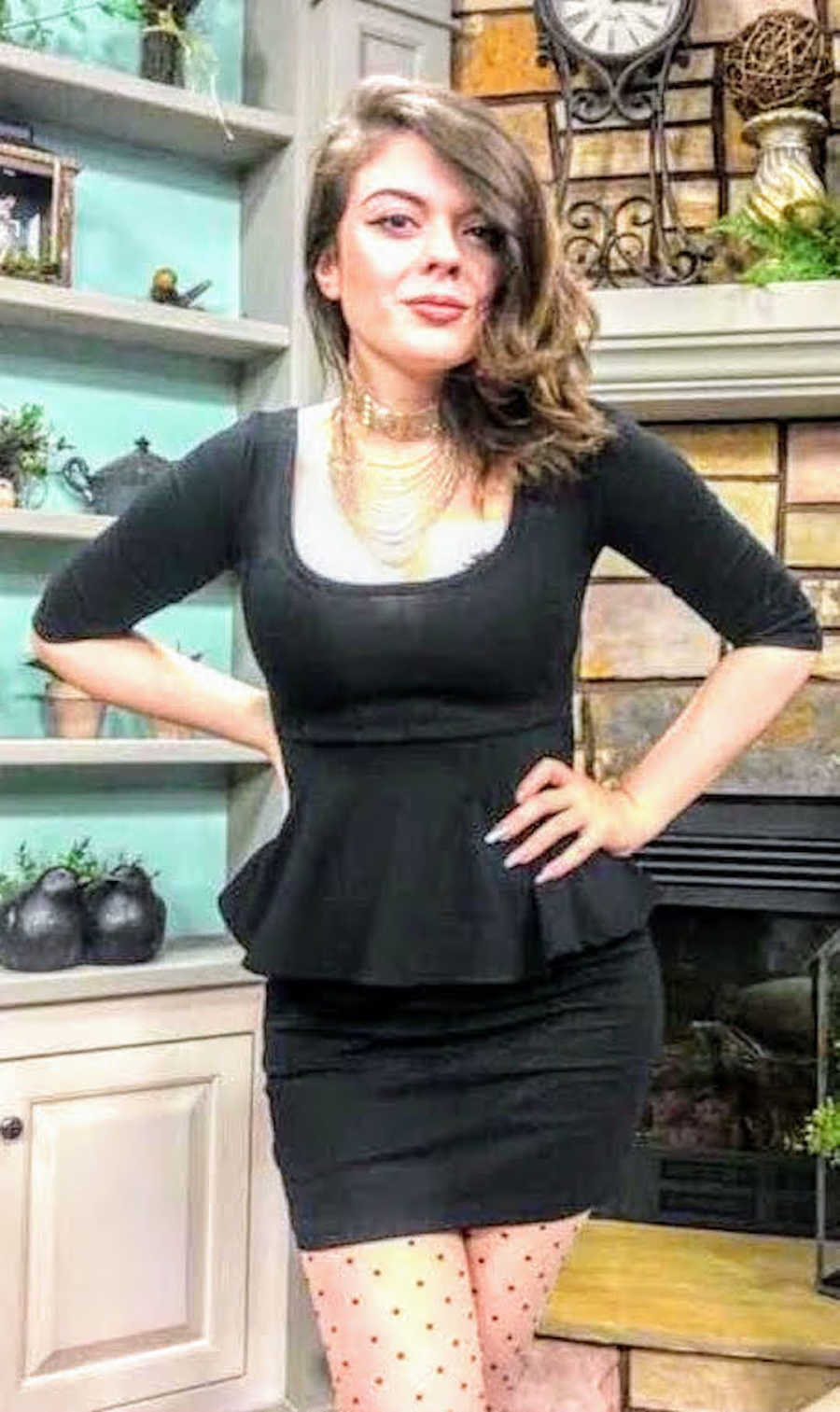 Thanks to mindful thinking, I have successfully unsubscribed to the ableist society, spending my time now creating art activism that takes my life experiences and uses them to advance disability rights. Being a disability rights activist has given a value to my pain that allowed me to stop grieving the life I could have had so I could learn to embrace the life I live and help others embrace theirs in the process.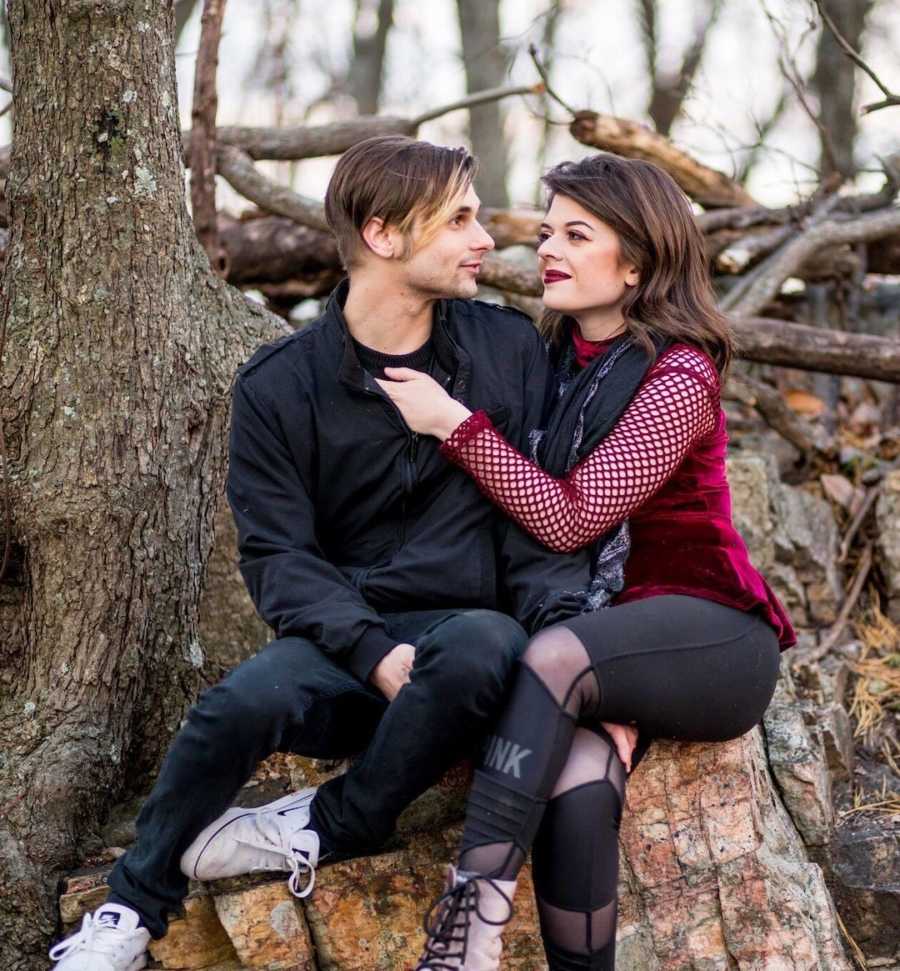 My art allows me to speak from my heart without worrying about being silenced or judged. I think the best part about my advocacy is the feeling I get knowing how many souls feel seen and heard through my art. Being able to be someone who I wished for when I was young makes every second of adversity worth it.
Through my own struggles with discrimination, I have learned a lot of sad facts about the lack of rights the disabled community in America live with. Although every country has a lot of work to do when it comes to disability rights.  America was founded upon the Declaration of Independence and its ideology of certain unalienable rights. Our ableist society deprives the disabled community of these unalienable rights daily. We need to practice what we preach—if we are going to be an inclusive society, we need to actually include the disabled.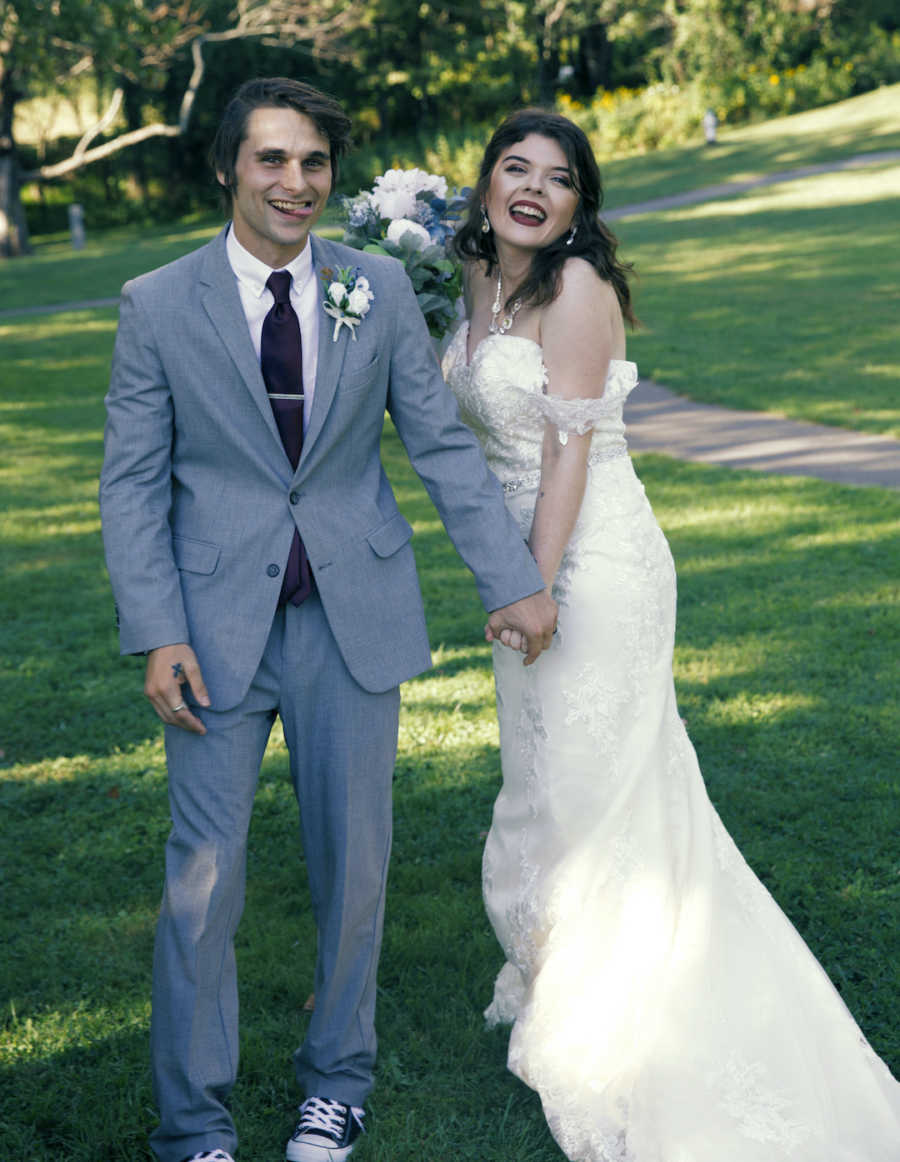 I spent my childhood feeling like I was disposable simply because I was disabled. I refuse to be treated as less than I am now that I know my worth. I am fortunate enough to have a support system that makes sure my family doesn't become homeless or hungry, so it puts me in a position where I don't have to accept a buyout of silence. I can, and will, use the adversity and discrimination that has been thrown at me to make a statement on behalf of every disabled soul. I have to. There's no other option. It's the only way I am able to sleep at night—knowing I will be the change.
Nothing is going to change until we demand it to change. Corporations that discriminate need to be held accountable for their actions in order to create a more accessible workforce that leads to greater independence for the disabled. Accessibility is so much more than just a ramp. An accessible workplace means easy access to accommodations that make life with a chronic condition easier to live—remote work, extended breaks, automatic doors, closed captioning, and an empathetic work environment goes really far. Accommodations are not a luxury, they are a medical necessity that should not be used as a just cause for termination."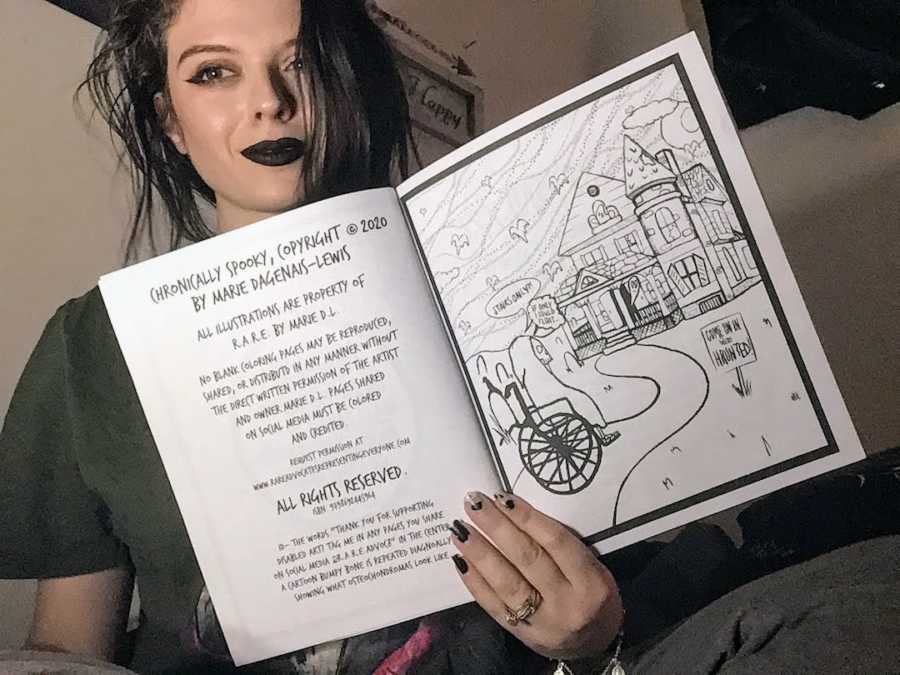 This story was submitted to Love What Matters by Marie Dagenais-Lewis of Roanoke, Virginia. You can follow her journey on  Instagram and Youtube. Submit your own story here, and be sure to subscribe to our free email newsletter for our best stories, and YouTube for our best videos.
Read more stories like this:
'I felt DRUNK. I had to spit in a cup two or three times daily and I could barely walk straight. 'You have a baseball-sized tumor in your head.': Health coach battles brain cancer and experimental surgery
'The doctor is in his Battle Dress Uniform and is straddling me on the exam table. The surgeon told me, 'you have the best cancer.' I would learn later how wrong he was.'
'He got down on one knee. Weeks later we were told, 'He has 6 months or less to live. You have to move your wedding date.' The cancer was spreading astronomically.': Woman marries love of her life before his passing, 'There wasn't a dry eye'
'Please, don't let them forget me.' It was as if time stood still. 'Do you want to come off the ventilator?' He nodded yes.': Woman loses husband to Non-Hodgkin's Lymphoma, leaves behind death letter 'asking everyone to donate blood'
Provide beauty and strength for others. SHARE this story on Facebook with friends and family.