"I was contacted by the sweetest bride in the world who was having her wedding at the end of the month in beautiful Washington State. In Michelle's inquiry she told me she wasn't looking for a wedding photographer because she already had one in Washington, but instead, she was looking for an engagement photographer. She told me her father, who still lives in Corpus Christi, Texas, called her and told her he had just been diagnosed with cancer and he wouldn't be able to make it to her wedding. She immediately made a decision to fly down to Corpus Christi – wedding dress in tow – to be there for his first chemo session. She also made it a point to have some portraits done of her and her father in her dress to display at the wedding since he couldn't be there.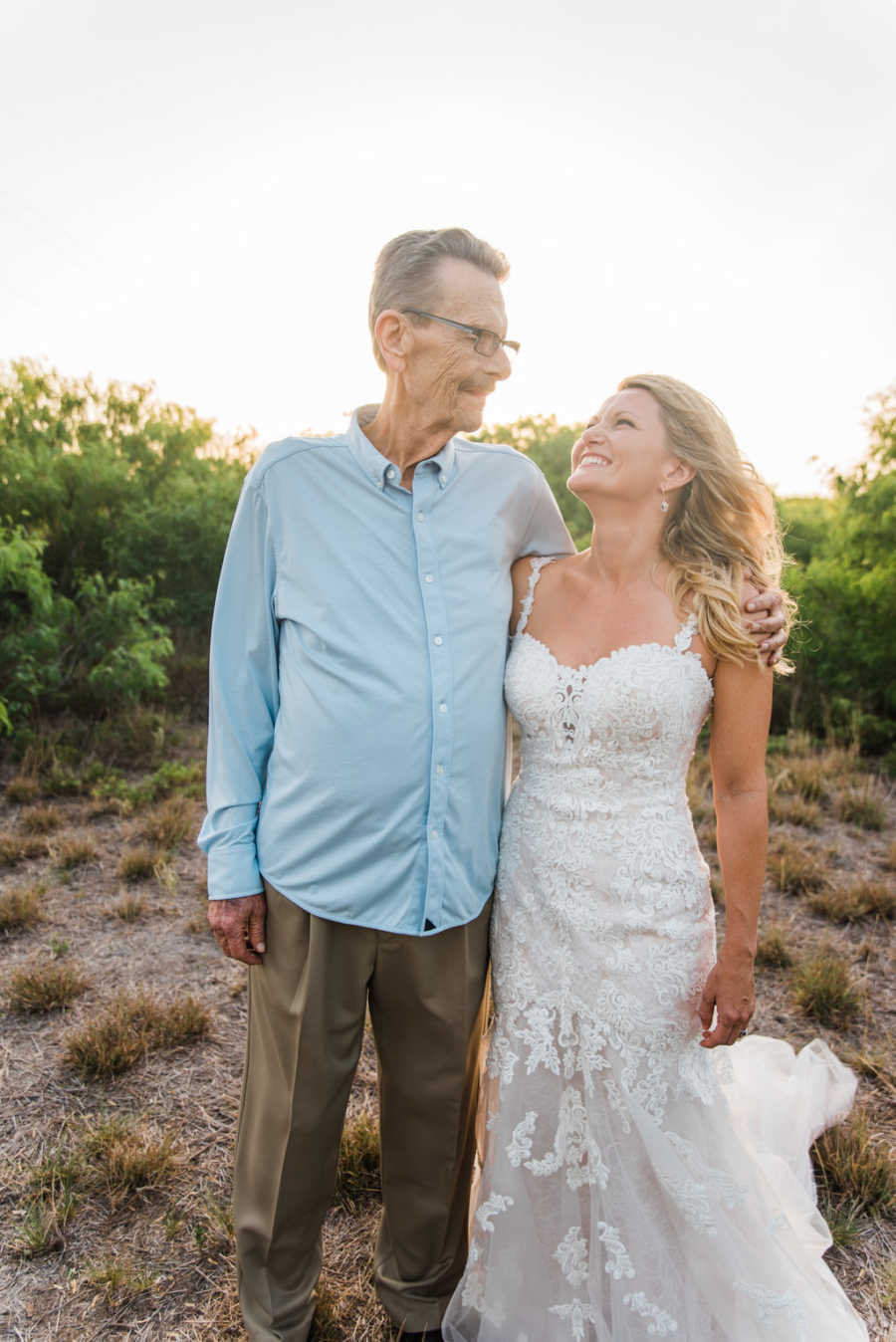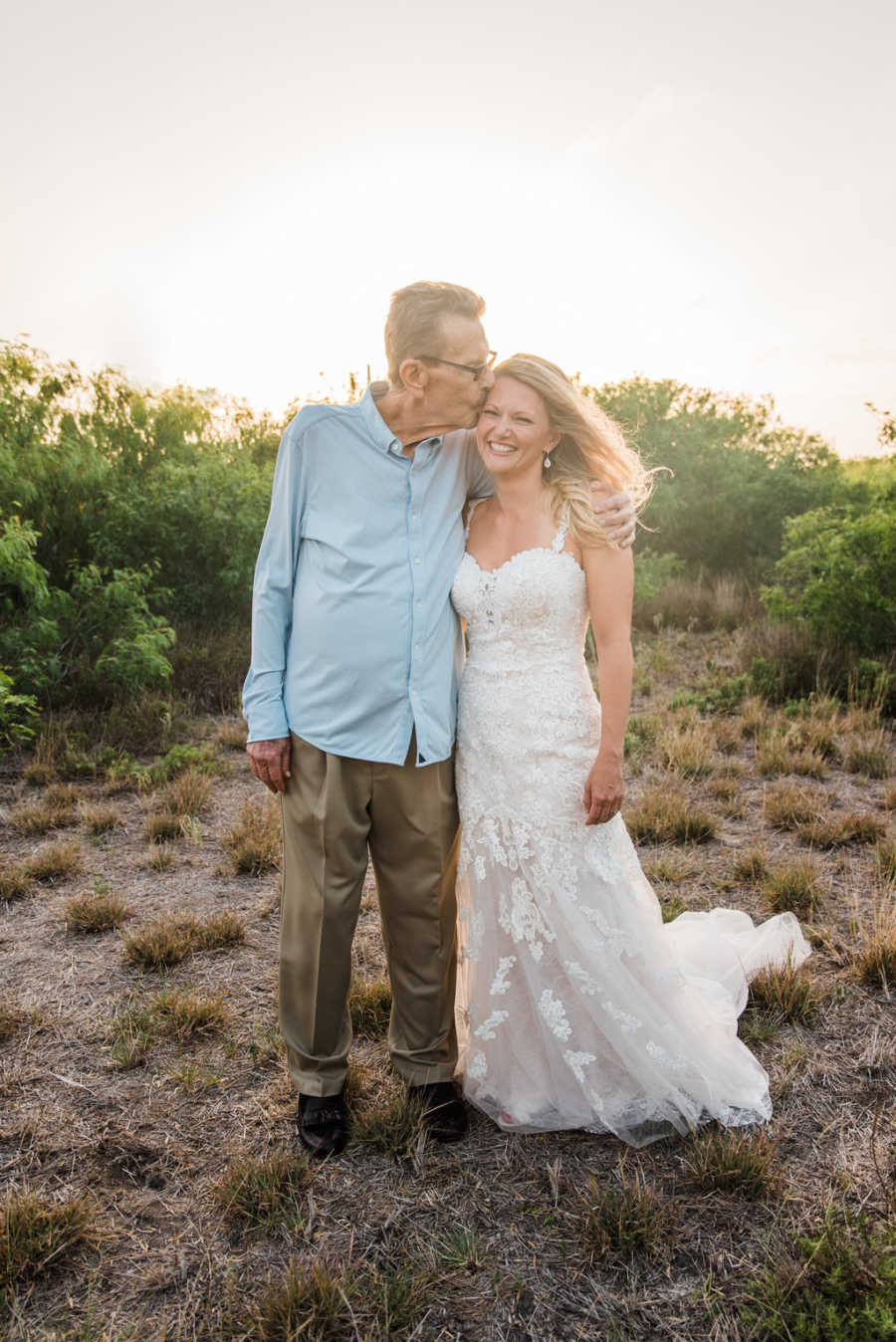 A few messages in, Michelle told me that originally she and her fiancé were going to elope, but she wanted her father to be able to walk her down the aisle, so they decided on having a full blown wedding. Now that dream wedding and walk down the aisle was being taken from her. Reading that was like a punch to the gut for me. My husband and I had a courthouse wedding and our parents weren't there. At the time, my now husband and I weren't thinking about sharing that day with anyone, we just knew we wanted to be married. That's one thing I love about my clients. They teach me and challenge me to think about my own life from different perspectives.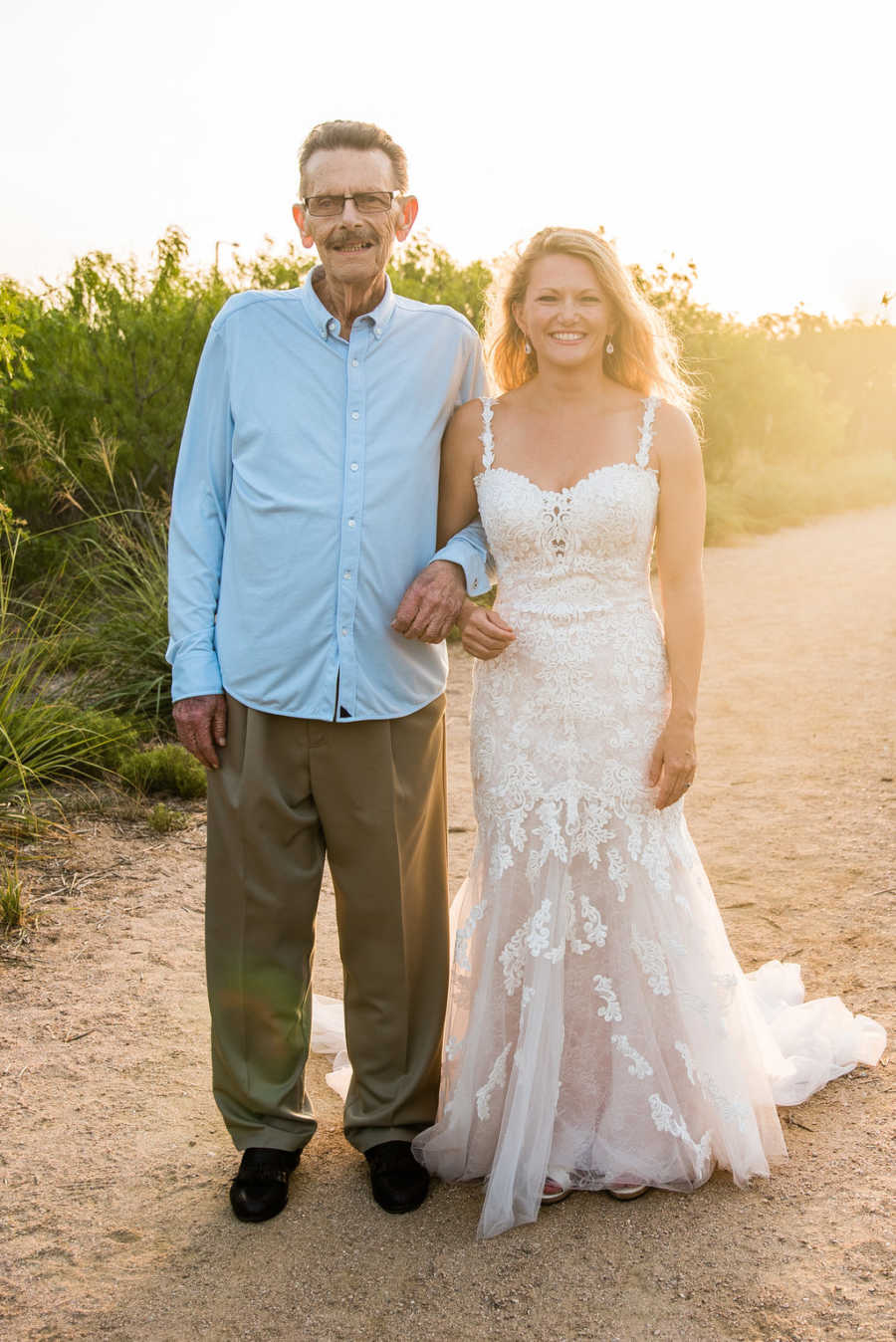 Her initial inquiry email came in on Tuesday and we did their session 5 days later on Sunday. From the moment they pulled up to the park, I knew this wasn't going to be just a regular session. As Michelle's father was getting out of the car, she went to introduce me to him, and he cut her off and said, 'I'm dad!' They showed up with two cars full of people who wanted to watch the session, and I was thrilled. We all laughed and talked the entire session and had a great time! We shot for about 25 minutes before 'dad' asked if we could be done. Of course I said yes – I knew how uncomfortable and tired he was. We all hugged and said our goodbyes and I went home to edit and spend time with my family.
'She didn't know how much time he had. When I showed up and saw him for myself, I was completely surprised. He was so tiny. So perfect.'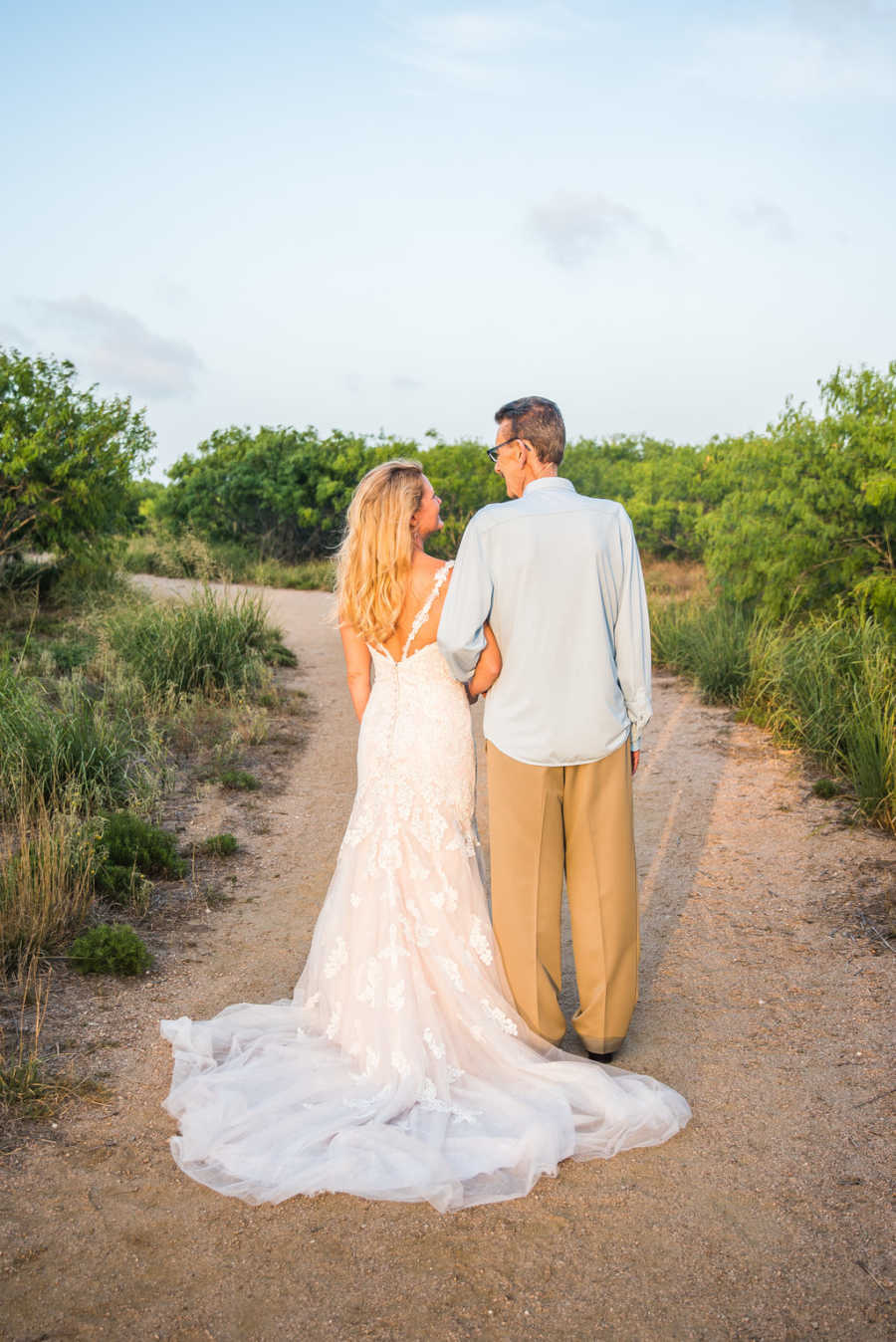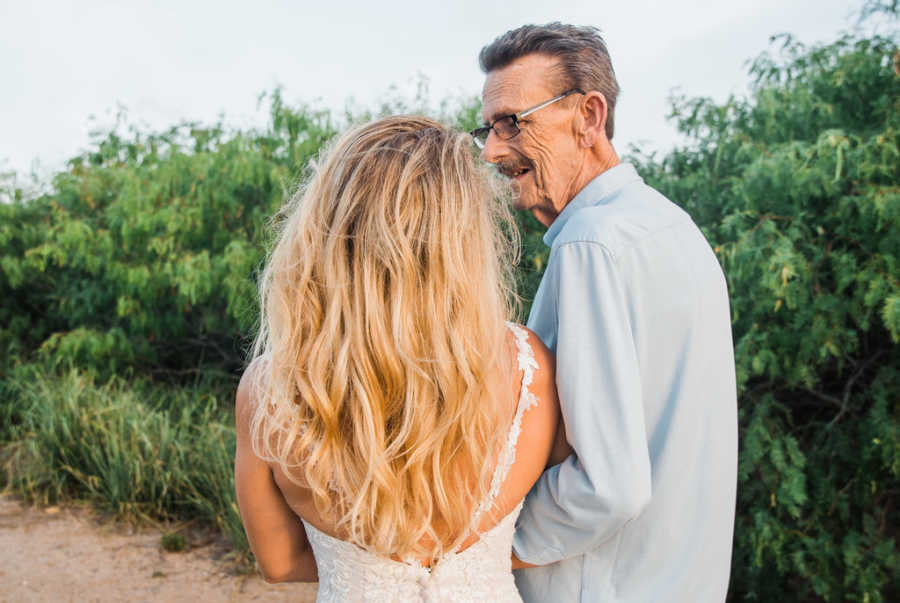 Monday came and I got back to my grind – edit, emails, kid wrestling, animals, work, work and work. I was almost done with their gallery – I wanted to put a rush on it because her wedding was coming up in a few weeks – when I got the text. 'My dad passed away this evening. I will treasure those photos forever. It means so much that you did that for us.' It was 11:09 p.m. June 11th. I will never, ever forget it. I don't think I ever got around to telling Michelle this, but June 11th is my dad's birthday. I had just finished talking to him when I got her text. I didn't really know what else to do, so I just cried. I sat there on my couch, in front of my computer, and I couldn't move. I just sat there and cried.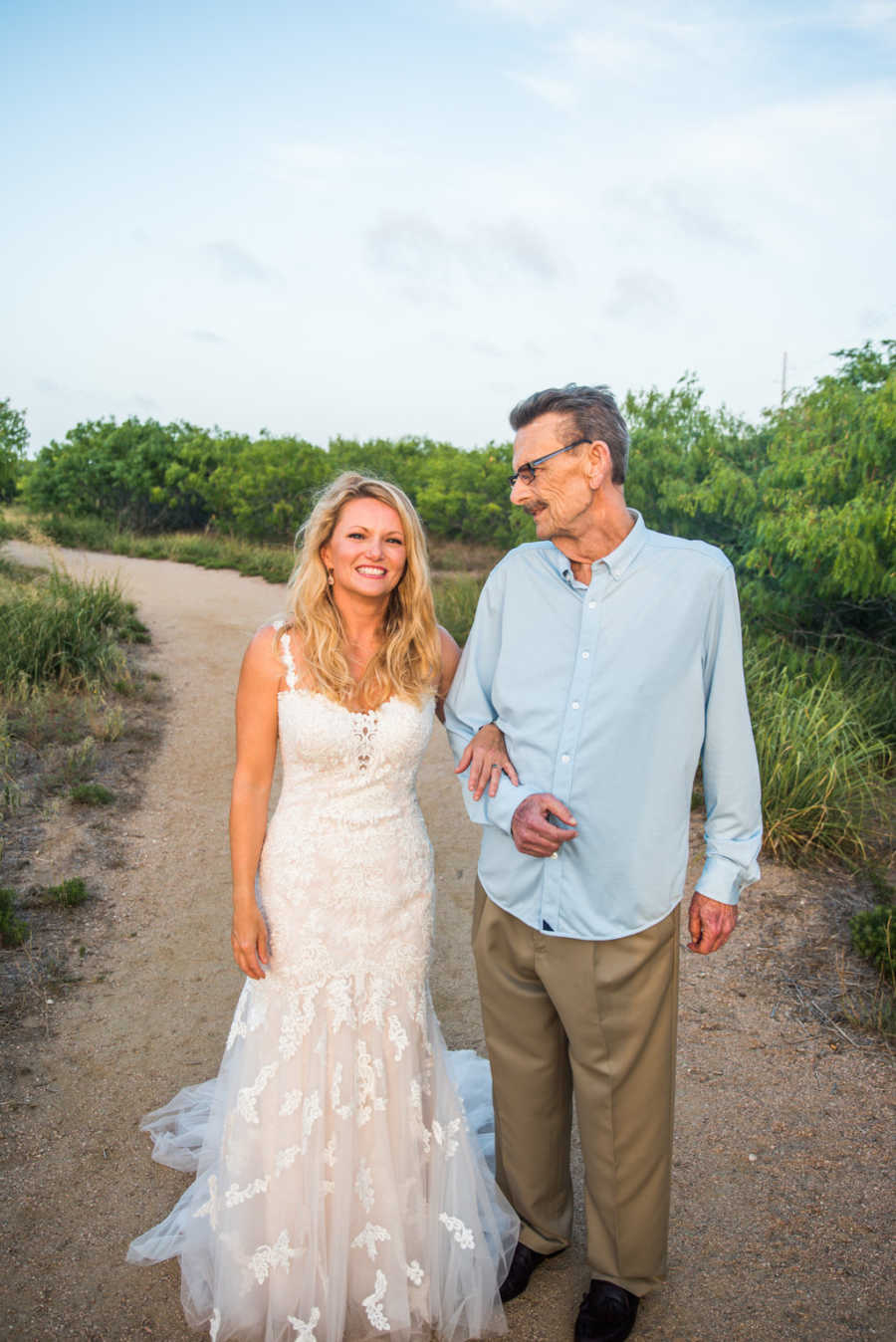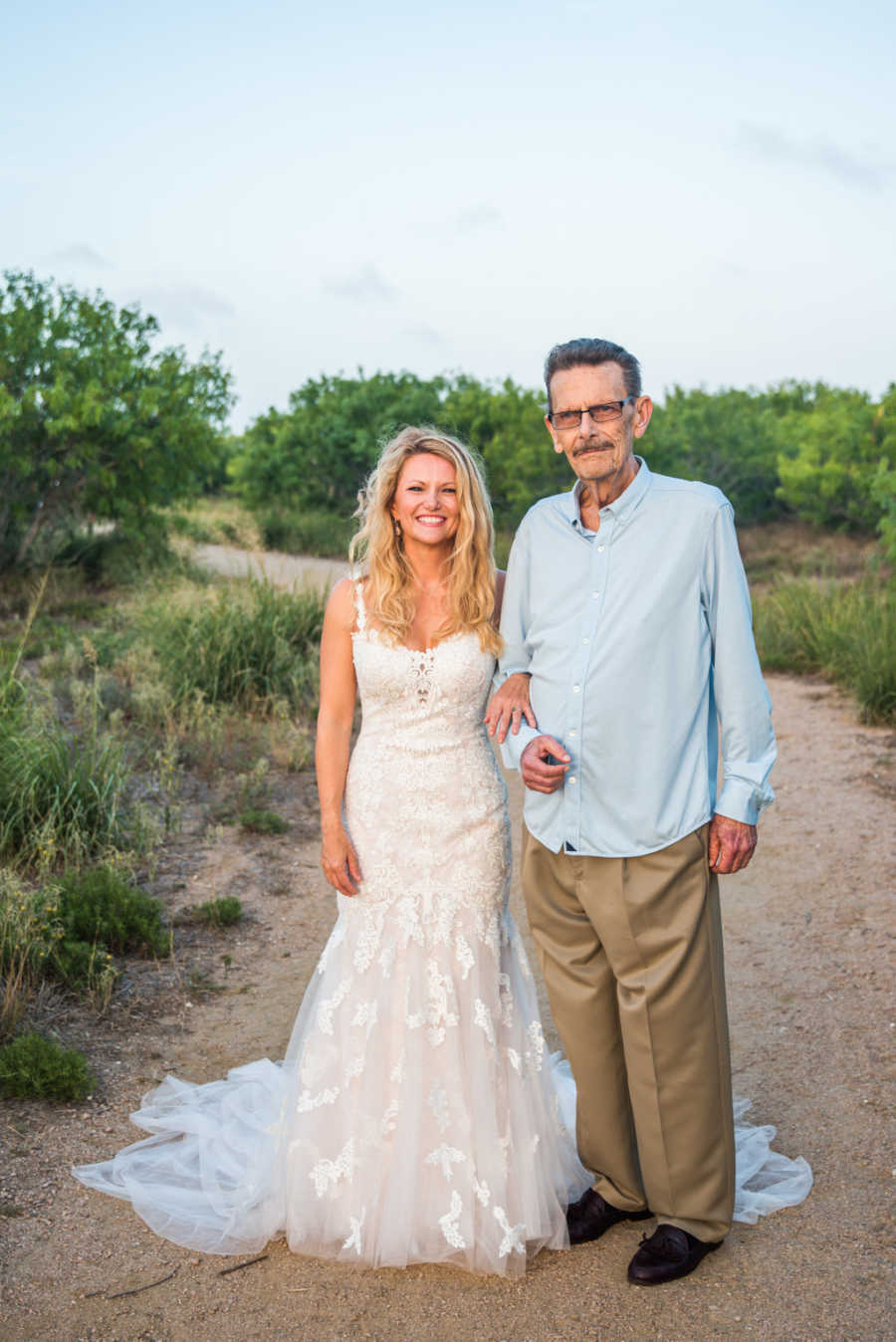 Cried about how my dad and I never had a perfect father-daughter relationship. Cried about how I wanted to say the right thing to Michelle, but couldn't seem to come up with anything good enough. I cried for the sweetest woman in the world who just wanted her father to walk her down the aisle. She had just come to terms that he couldn't fly to Washington for the wedding, and then the worst happened. I met up with Michelle again right before she flew back to Washington to give her a gift and I made sure to ask if she was okay with me sharing their story and she said 'of course.' She said her father had an adverse reaction to his first chemo session and that's how he died.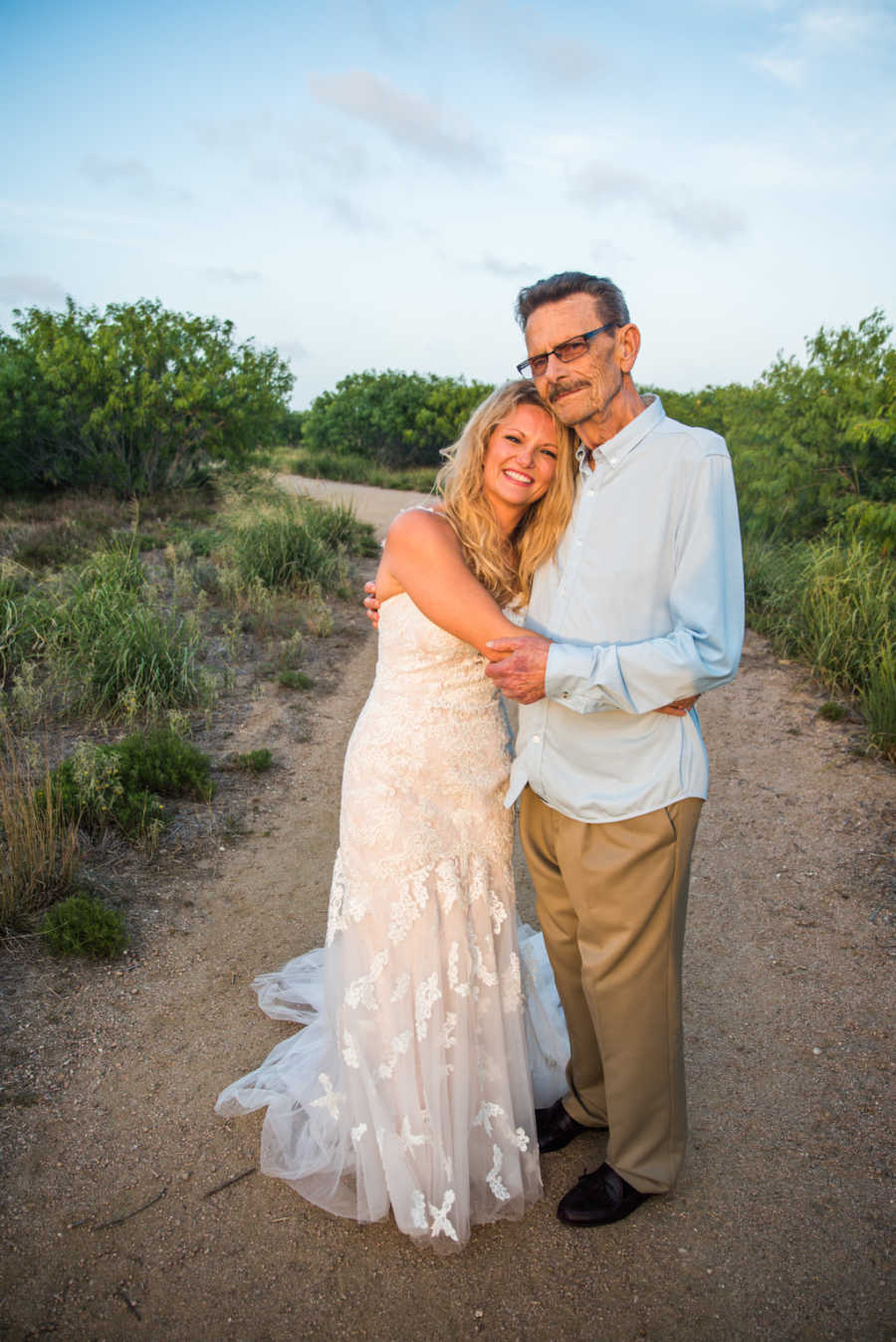 I've always had a love/hate relationship with Bridal Sessions because I would have this new amazing gallery I was in love with, but couldn't share until after the wedding – but this was different. It meant so much to me that I could hold on to those images for just a little bit longer. Michelle was in love with them, as was I, and it was so special to me that I could always be a part of those memories for her.
Michelle is one of the most gorgeous women I've ever met, and she had on the most STUNNING Stella York gown in the world, but nothing, and I mean NOTHING compared to the way her dad looked at her in that dress. I had to stop the tears from falling multiple times during their session, but I'm so humbled by the reminder of why I do what I do."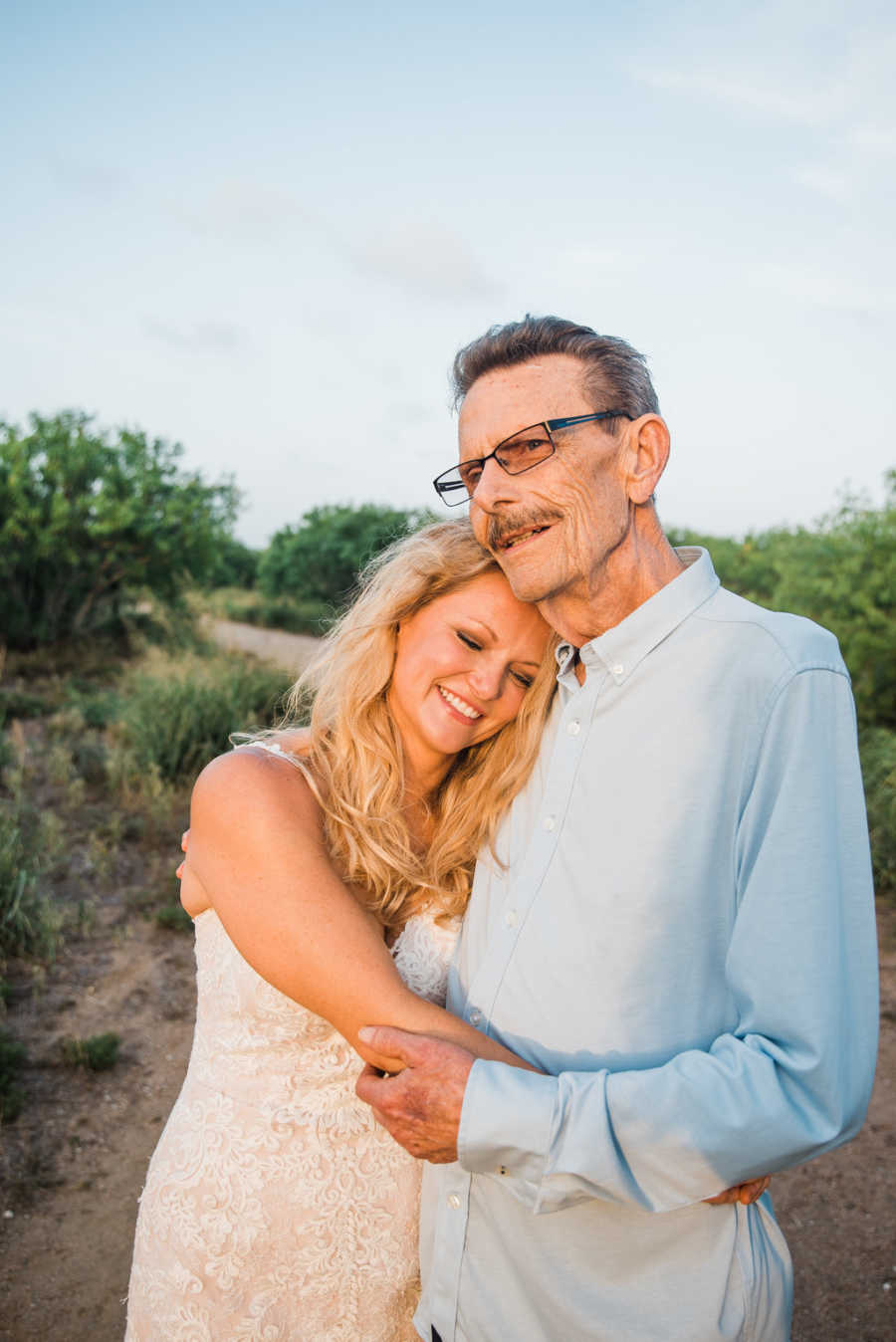 This story was submitted to Love What Matters by Jennifer Ryals Photography in Texas. Submit your own story here, and subscribe to our best stories in our free newsletter here.
Please SHARE this story on Facebook to encourage others to cherish every moment and love what matters most.