"In June of 2015, I met my now-husband while out celebrating my friend's birthday. Never in a million years did I expect that night to forever change my life. Mark and I started dating almost immediately and it was just something different. You see, my previous relationship was a complete nightmare. He had hidden a drug and gambling addiction from me for years until it came to the surface he was stealing money from me. In this relationship, I had nine miscarriages over the years and never thought being a mom would be something in my destiny. I had trouble staying pregnant. I am sure you can imagine, with my ex's addictions, it was hard to save any kind of money for IVF. Needless to say, this was a huge sigh of relief to meet the gentlest soul you could ever meet.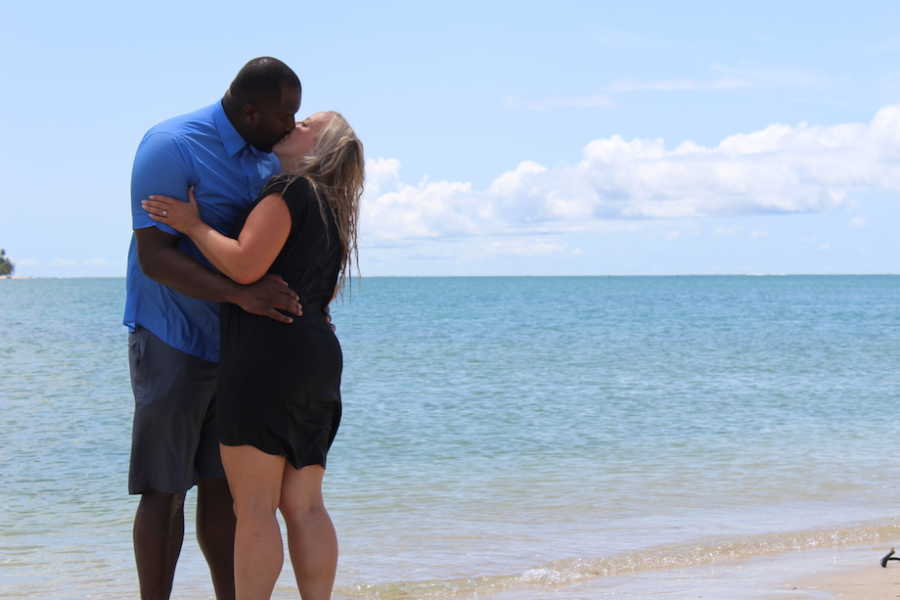 Mark brought to our relationship his son Blake. He is the best kid in the world and I very quickly grew to love him. I knew from a very early age I wanted to be a mom and as a woman in her mid 30's, I was feeling the pressure. After a while, we decided we would put on hold getting engaged and married and try for a child in case we had to go the IVF route. Mark and I actually got pregnant fairly fast but unfortunately, we had four more miscarriages, making my grand total 13. It was a huge blow to me mentally because I had to come to realize it was me. Mark and I were tired of putting our other hopes and dreams to the wayside. In August of 2017, Mark proposed to me on our holiday back to Trinidad to visit his family. It was the most magical moment of my life and something that will be etched into my heart and mind forever. When we got home, we eagerly started planning our wedding to be in Jamaica in December of 2018. At the beginning of October, we finalized the plans and put down our deposit for the wedding. We were so excited about the future and then in late October, we found out we were pregnant again. A normal couple would be ecstatic. However, we were left feeling like, 'when is this miscarriage going to happen?' We continued with the wedding planning and low and behold, it STUCK. I was actually going to have a baby. I remember not wanting to tell a single person for a really long time and actually pushed it until I was about 22 weeks before I could no longer hide my belly. We were so thrilled we would be going to Jamaica with a 4-month old to get married.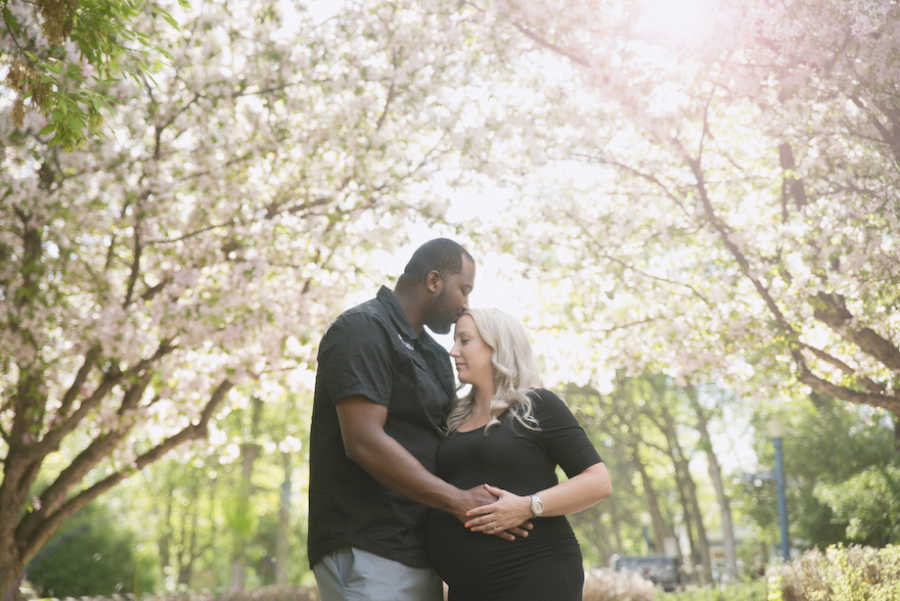 On July 17, 2018, my son Kaysen was born. My labor and delivery went really well and fast. Oh yeah, except I thought I was going to die only because I had never felt that much pain before. The very next morning, we were released with a healthy little boy. Life was joyous and amazing, and everything I ever dreamed of. On December 7, 2018, I said 'I do' with 30 of our closest friends and family on the most perfect beach in Jamaica.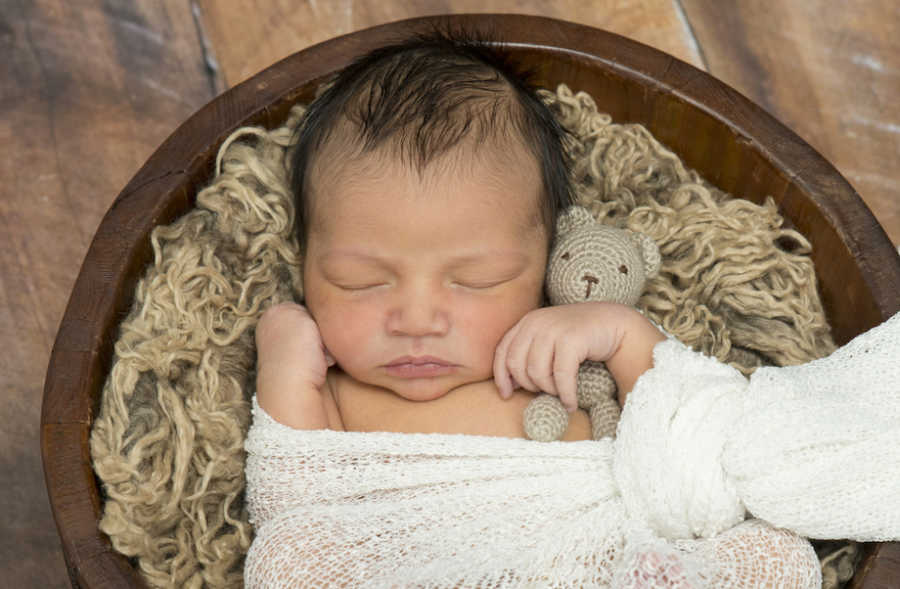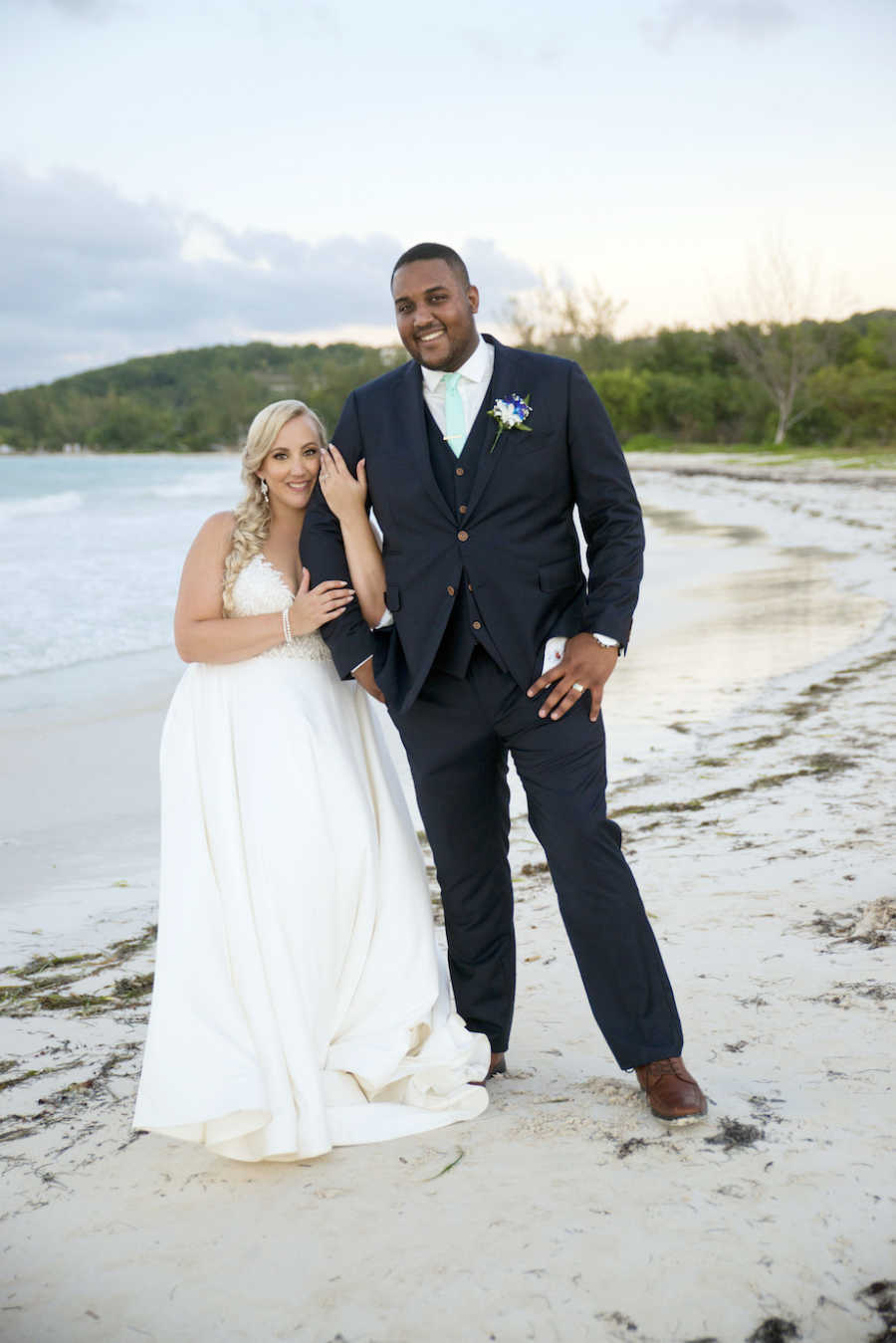 Shortly after Christmas and New Year's, things slowly started going downhill for sweet Kaysen. He was always sick and sounded super congested all the time. We had gone to the pediatrician several times and he just assured us he was catching cold after cold, building his immune system. A few more weeks went by and I was getting frustrated. Kaysen was still sick. This time when the doctor was listening to his lungs, he noticed his tongue was twitching. The doctor did not say much, except just to be careful. He was going to send Kaysen to a neurologist. It only took about 2 weeks for us to see the neurologist and at the time, we didn't realize they had actually rushed us in. He never mentioned any specific illness and in the back of my head, I went into the appointment thinking it was a joke and everything was going to be fine.
When we got to that appointment, they did a full assessment. Then the neurologist decided to do some testing where they stuck a probe into Kaysen's muscles and tested the communication time between nerve and muscle. He failed this test, which is the first time I had ever heard of Spinal Muscular Atrophy. They had suspected this was the case, between the tongue and the nerve test. They did tell me a little about the disease and told me not to Google it. We went to the lab to get Kaysen's blood drawn. The next week of my life was complete hell. Of course, when I got to my car, I immediately googled it. Oh my goodness, I should not have. I spent the next couple hours just holding and loving my baby, crying in my car, unable to move from the fear of what may be ahead of us. You see, the first thing you see when you Google SMA is it's the number one genetic killer of infants under 2. My sweet boy was not even 8 months old. I finally convinced myself this was impossible. My child could not have this and mustered the strength to stop crying so I could get home.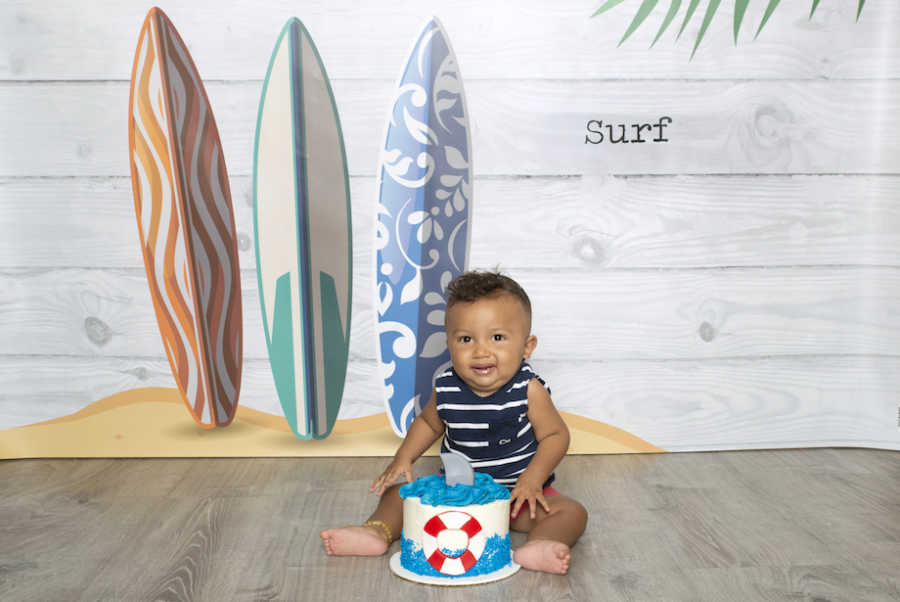 We waited almost a week to get the test results back and that was the worst week of my life or so I thought. On a Monday morning, I decided to get ready and head out to pick up a few things. Well as soon as I pulled into the parking lot, my phone rang. It was the neurologist. Kaysen was, in fact, diagnosed with Spinal Muscular Atrophy type 1. She told me she wanted us to come in as soon as possible. I got off the phone feeling numb, so numb I drove home without crying until I walked into the door. Then the waterworks were on. I managed to call my mom. She came to my rescue and took care of Kaysen while I cried uncontrollably on the couch. My husband was working but I knew he was anticipating this call as much as I was, so I could not hold it from him. I will always remember the silence on the other end of the phone while I told my husband our child has SMA.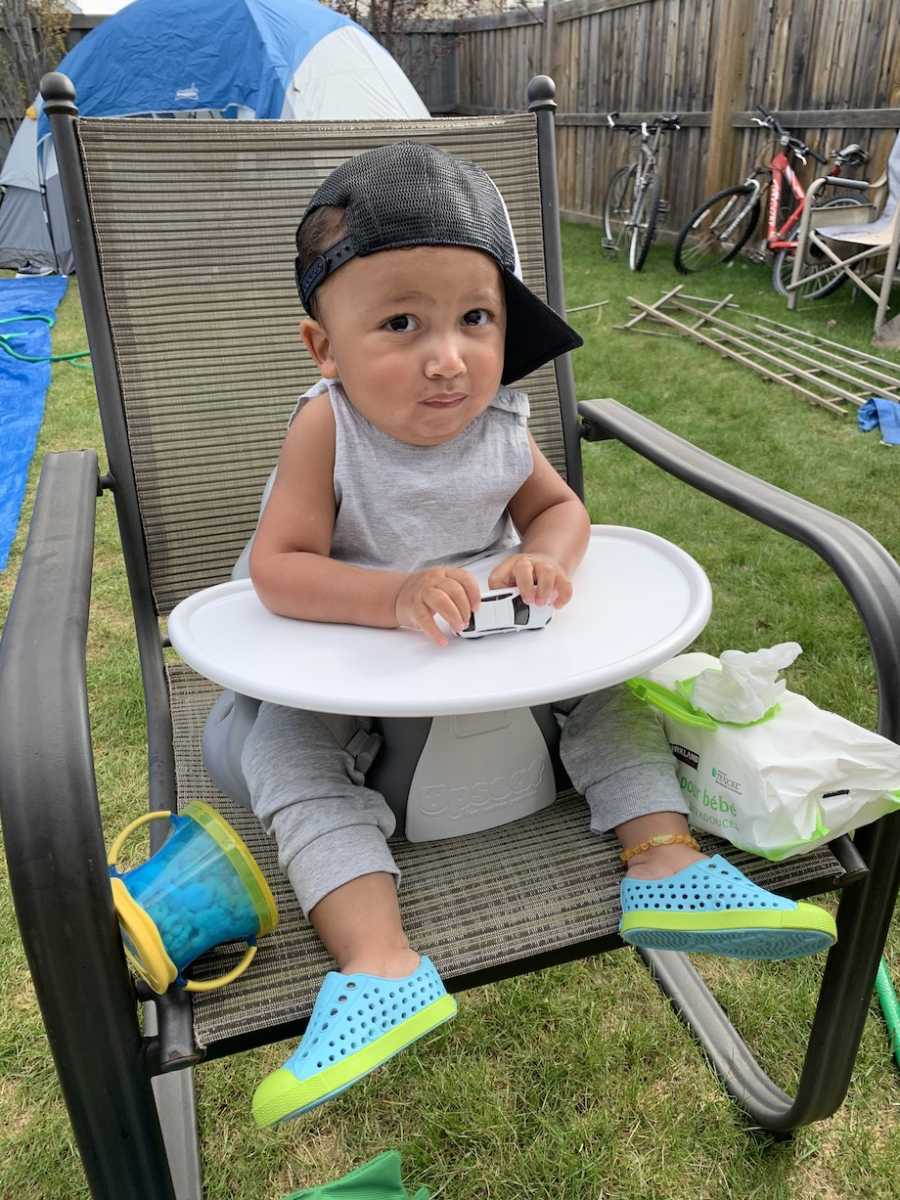 The very next day, we headed to the hospital. We actually received a little bit of good news. There was a new drug in Canada that would help extend our child's life. We were actually the first family in our province to go through the process of getting the drug so it was a rollercoaster trying to work with everyone to make this happen. With SMA, every minute matters. The sooner we could get this drug into Kaysen, it could potentially halt the progression of the disease. Kaysen's doctors were not aware of how long the process would take so they reached out to the drug company. Thankfully, we got a compassion dose just so we could get the medication into him. With Spinraza, there is a loading dose period where every 2 weeks for four doses, Kaysen would be sent to the operating room, sedated, and have this medication injected into his spinal cord. Then he would require maintenance doses every 4 months for the rest of his life.
As we looked into Spinraza, it came very clear to us the number of people that lost their lives to fight for Spinraza was incredibly heartbreaking. We were truly grateful to be given this opportunity with our child. Eventually, we got everything figured out. Getting that compassion dose of Spinraza bought us time to figure out all the paperwork to get the doses covered. The cost of this drug is a gut-wrenching $125000 per injection. When Kaysen received his third dose of Spinraza, he was admitted to the hospital due to a small spinal leak. Holy crow, I did not know what we were in for. The number of doctors and specialists we saw was out of this world. We saw a neurologist, pulmonologist, pediatrician, GI doctors and nurses, physical therapy, occupational therapy, speech pathologists, cardiologist, sleep specialists, dieticians, and the list continues.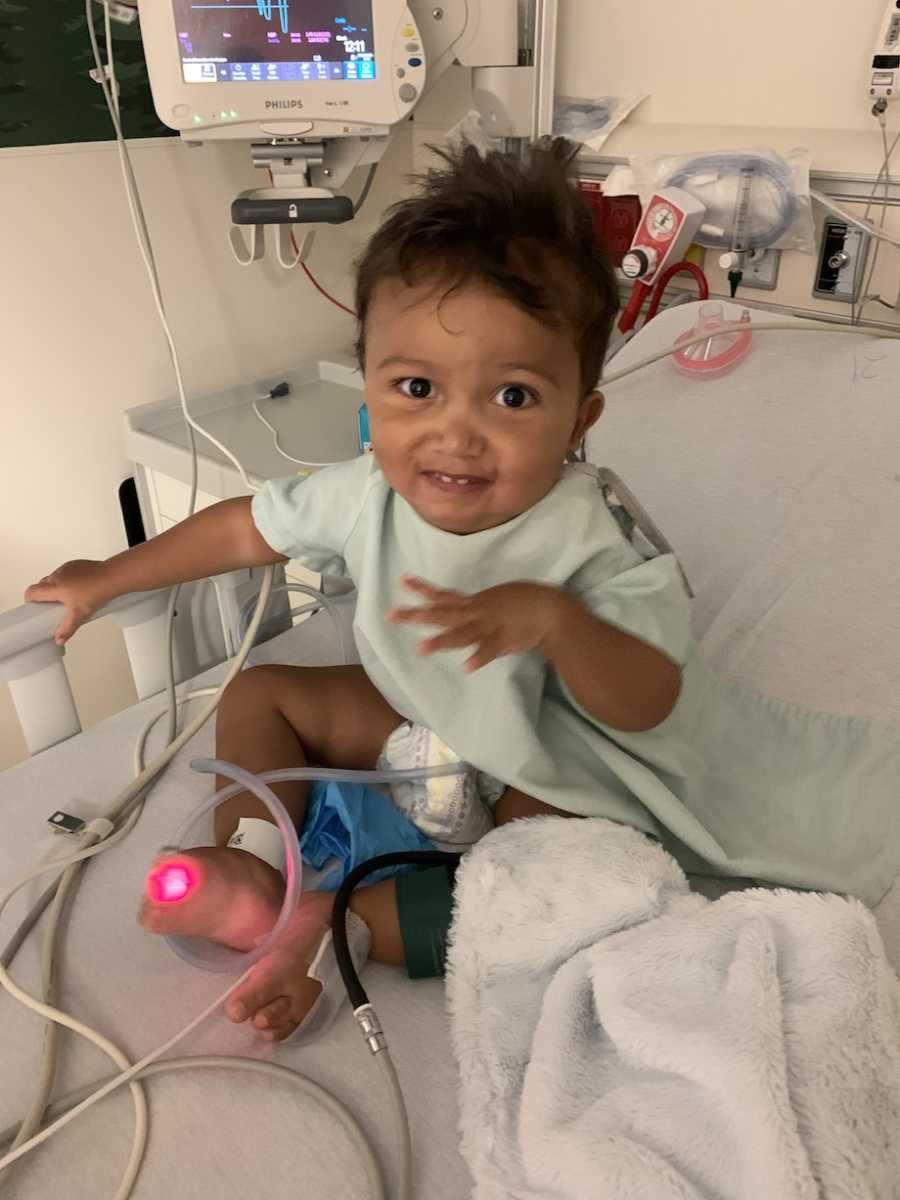 After spending 11 days in the hospital, we were sent home with a bi-pap machine to help Kaysen breathe at night, a cough assist, and suction machine. The months to follow were extremely tough. We were trying to adjust to our new normal. But what was our new normal? I was mourning the loss of what I thought my life was going to be like after having my miracle rainbow baby. One day, I just had a moment where I realized this is our book our family is writing. It is not the average book but that was okay. I have always loved that saying when you're dealt lemons, you make lemonade. I wasn't sure what the next chapter would hold or even for that matter what the next page would hold, but it's just one foot in front of the other, one day at a time. I had a really hard time looking into the future because there was so much uncertainty. But this is my life. It may not be the life I imagined it would be, but I would do everything in my power to make it a positive experience and just enjoy this little bundle of joy. We spent the next few months getting down a routine with all the medical appointments and therapy. We wanted to give Kaysen the best possible outcome and life possible.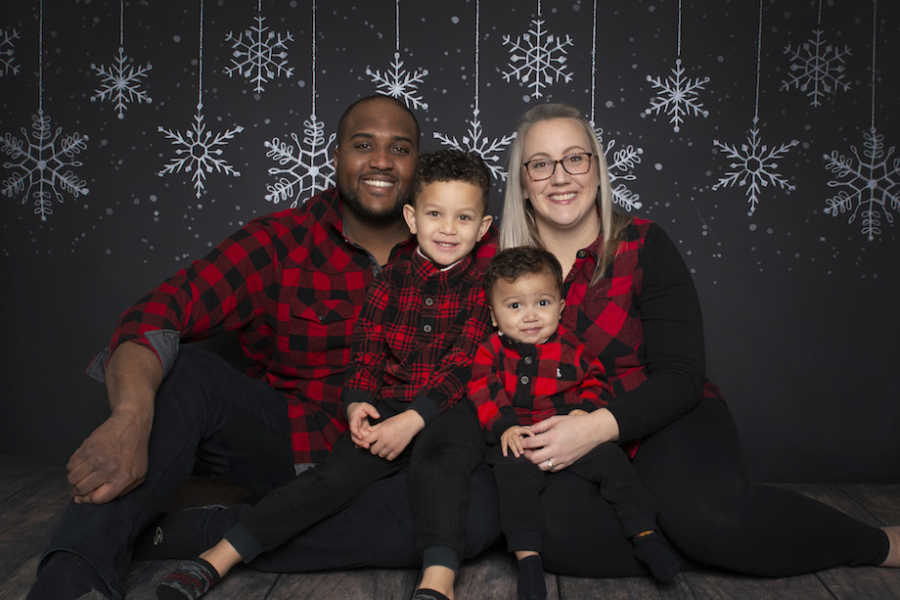 In September of 2019, Kaysen caught a common cold. This cold landed him in the pediatric intensive care unit for 30 days, intubated to help him breathe. You see, Kaysen does not have the muscles to cough properly so getting sick is life-threatening and something that crosses my mind every single day. (It's 10000000 times worse now during COVID.) We were lucky Kaysen did fully recover. A lot of people who have SMA do not recover from things like this. We left the hospital feeling even more grateful for our son to be in our life.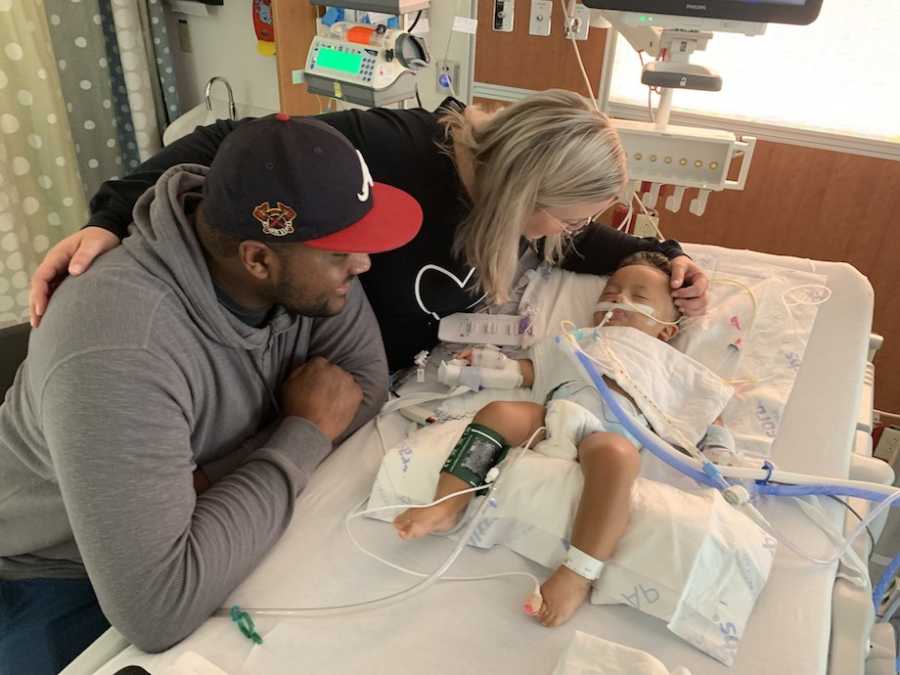 In mid-2019, there was a new one-time gene therapy replacement drug that was approved in the US called Zolgensma. The drug label in the US states the drug has to be administered before the age of 2 and comes with a staggering price of $2.1 million US dollars. There was a cry from the rest of the world of begging and pleading for compassion doses to save their children. Their way of handling it was creating a managed access program, which essentially was a lottery. Starting in February 2020, they would give away 100 free doses to children worldwide. Well, I fought from January 2 to June 19 to get my son Kaysen into this draw. In the meantime, there were babies winning in Canada. I was so happy for them but couldn't understand why I was having such issues getting my child into the lottery. There was a lot of back and forth between doctors, legal issues between the drug company and our provincial health care, not to mention getting the hospitals on board within Alberta so they would be comfortable administering the non-Canadian approved drug. In this special needs world, I am starting to realize every single thing is a battle. You have to advocate for your child so hard.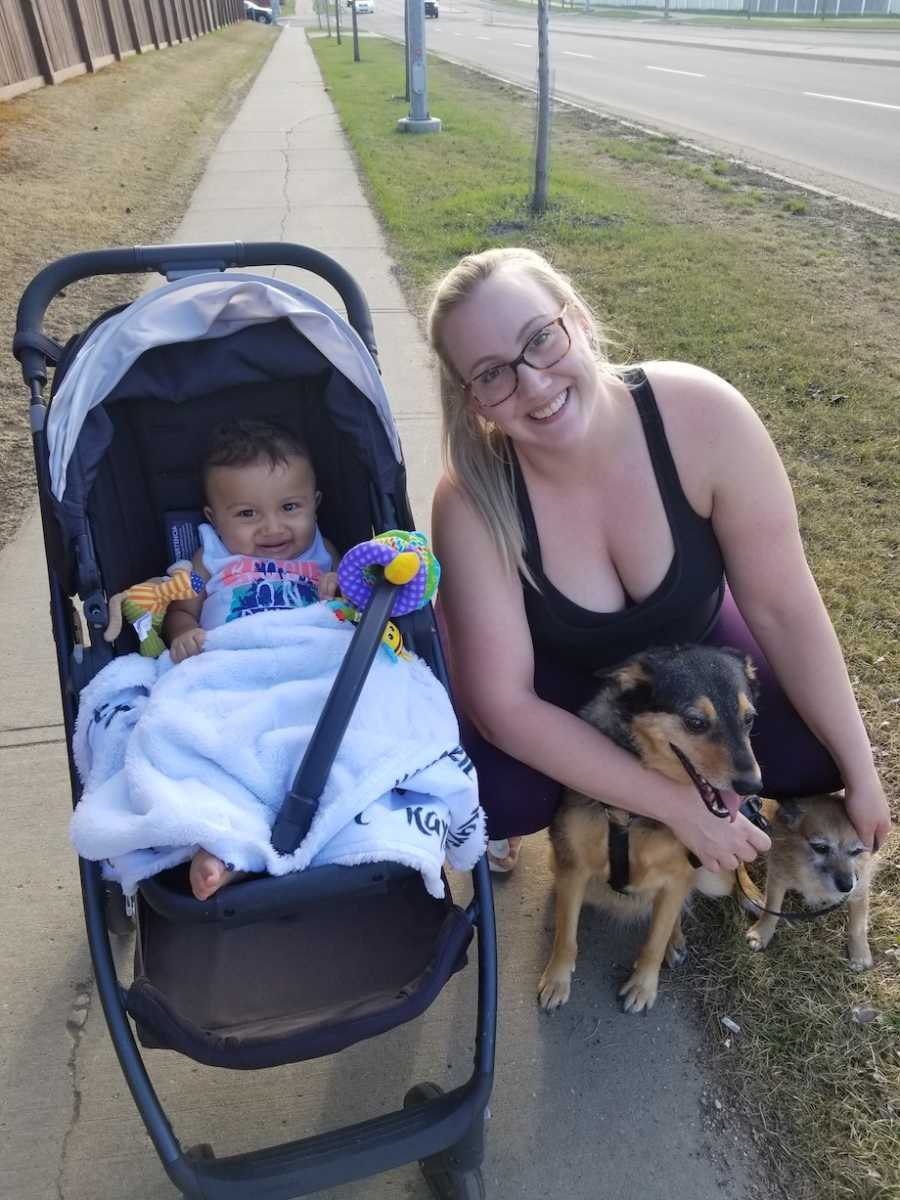 After months and months of fighting, Kaysen was entered into the lottery. This drug has to be administered before the age of 2. Well, we entered the draw June 19, and Kaysen's 2nd birthday was quickly approaching on July 17. The pressure was on. Kaysen was supposed to be in two lottery draws, but the drug company did some restructuring of the program and the last draw got postponed a week. It ended up being on July 20, just 3 days after Kaysen's second birthday. I remember just wanting to kick and scream. Why does everything have to be such a battle? As the days passed on and we approached Kaysen's birthday, I thought I would reach out to a few people I had met in the process to see if there was one last fight to get Kaysen this life-changing drug. I was working with the Canadian Organization of Rare Disorders to try to put pressure on the government to get this for Kaysen. His time is running out. Even though the drug company has filed for approval, this process would take at the very best timeline about 6 to 9 months for it to be approved and funded in Canada, which, of course, would be too late for Kaysen! We started a campaign with a petition to the health minister to make this approval. We ended up being on the news and that is when things exploded. Never in a million years did I expect I would have to put our family into the media to get a drug for my son. Never in a million years did I expect us to get countrywide coverage.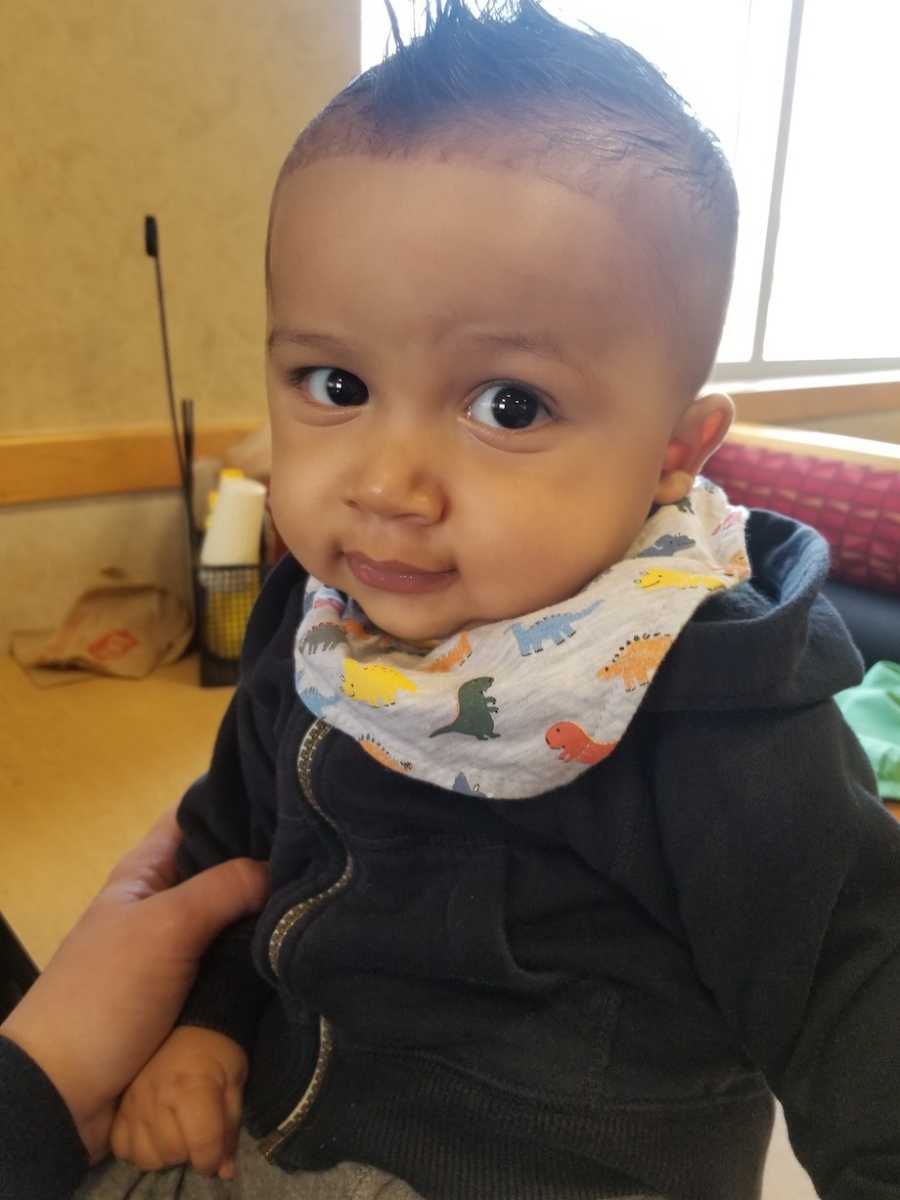 We had a crazy amount of people asking if we had a GoFundMe account people could donate too. A GoFundMe is something I never really wanted. I always thought it was a really unrealistic goal and sure I could kill myself trying to raise this money, but I choose to spend that time with my child. My friends begged me to allow them to just try. In 7 days, we have raised over $750 000 out of the 3 million we need and I could not be more proud of their commitment and passion for making this happen. Here I sit, 5 days before my son turns 2, feeling so humbled about the outpour of love and support we have gotten. This fight is not over and I will never stop fighting for my son."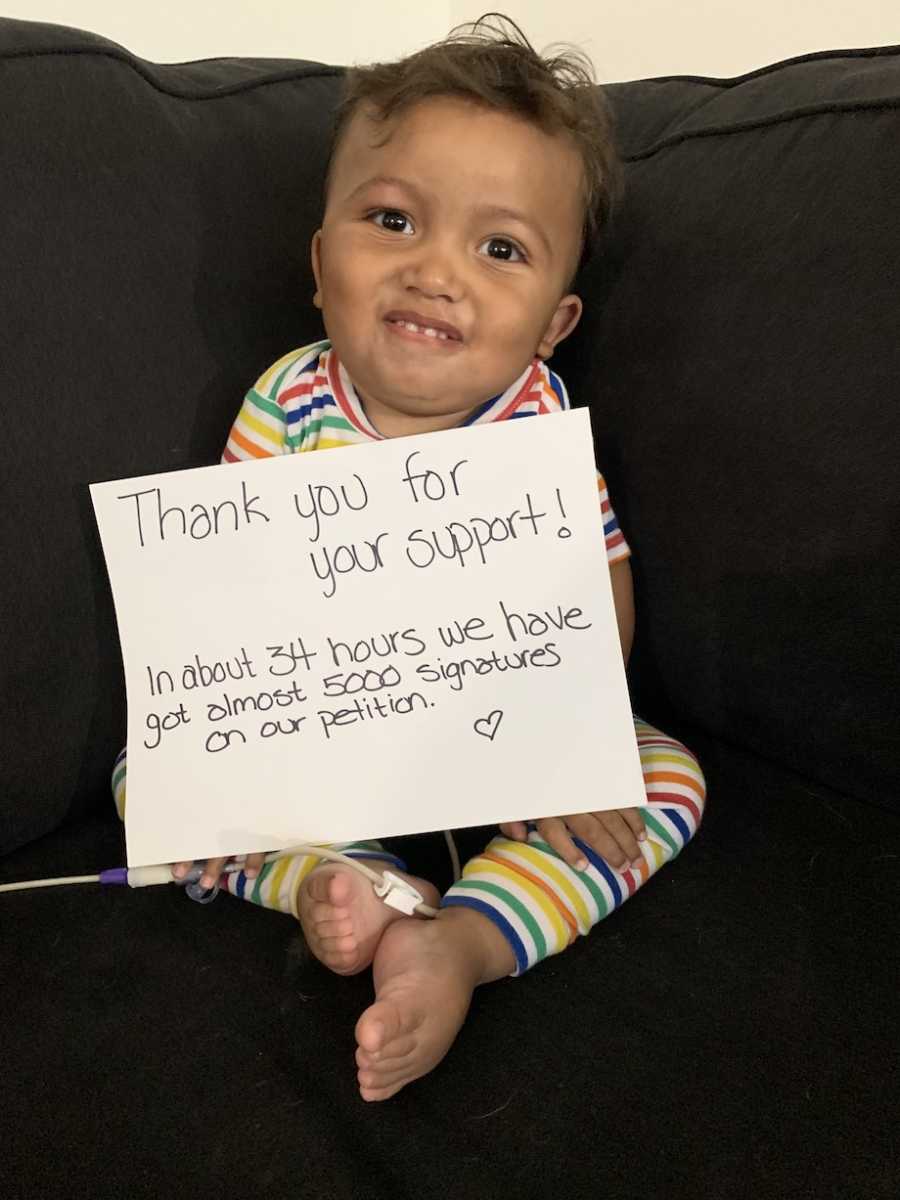 This story was submitted to Love What Matters by Lana Bernardin from Alberta, CA. You can follow their journey on Instagram. You can donate to Kaysen's GoFundMe here. Do you have a similar experience? We'd like to hear your important journey. Submit your own story here. Be sure to subscribe to our free email newsletter for our best stories, and YouTube for our best videos.
Read more touching stories like this:
'She might not see her first birthday.' Her right arm looked like a little chicken wing. I knew it was urgent.': Couple loses daughter to Spinal Muscular Atrophy, 'Love can heal any wound'
'I finally turned to my mother, unsure of wanting to know the truth, and hesitantly asked, 'Mom, am I going to die?'
Please SHARE this story on Facebook to encourage others to live life to the fullest.