"My dad, Jim, was in a head-on collision by an intoxicated driver in 1981 on his way to his job at the railroad, which left him with many physical and mental disabilities. He had 13 surgeries within the first year following the car accident, was in a coma for 6 weeks, and was not expected to live or wake up. He had to have his nose reconstructed and suffered a lacerated forehead with frontal lobe injury, a subdural hematoma, and had to have a bolt put in to relieve pressure around his brain.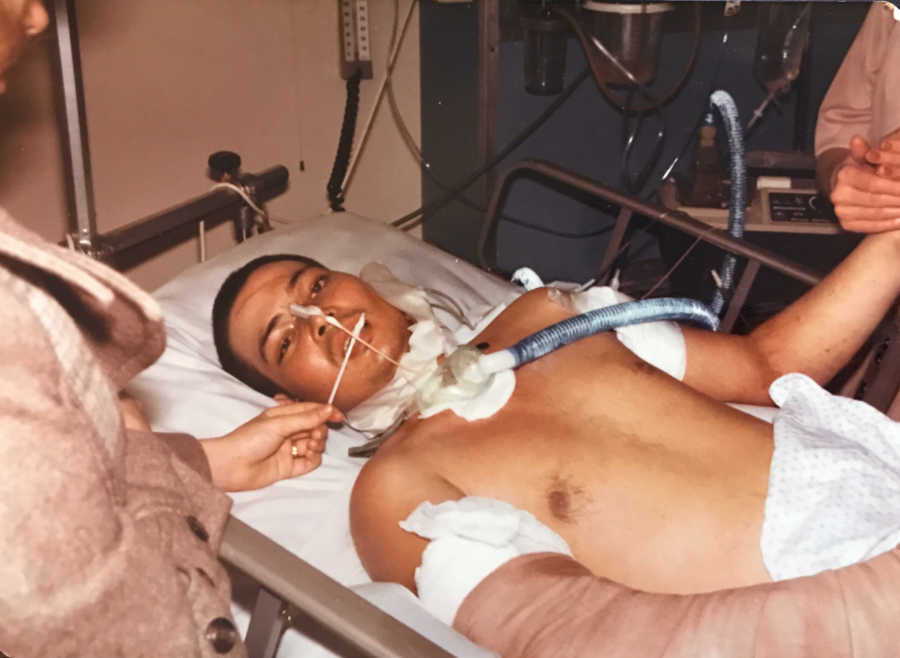 Unfortunately, the fluid never went away and resulted in him developing seizures and severe short-term memory loss due to his brain damage. He had a large laceration under his left arm and doctors wanted to amputate but were able to eventually heal the infection. His right elbow was shattered and fused in place permanently, so he is unable to brush his hair, teeth, or eat with his dominant hand. His left femur was missing 4 inches of bone, so they used cadaver bone to replace it.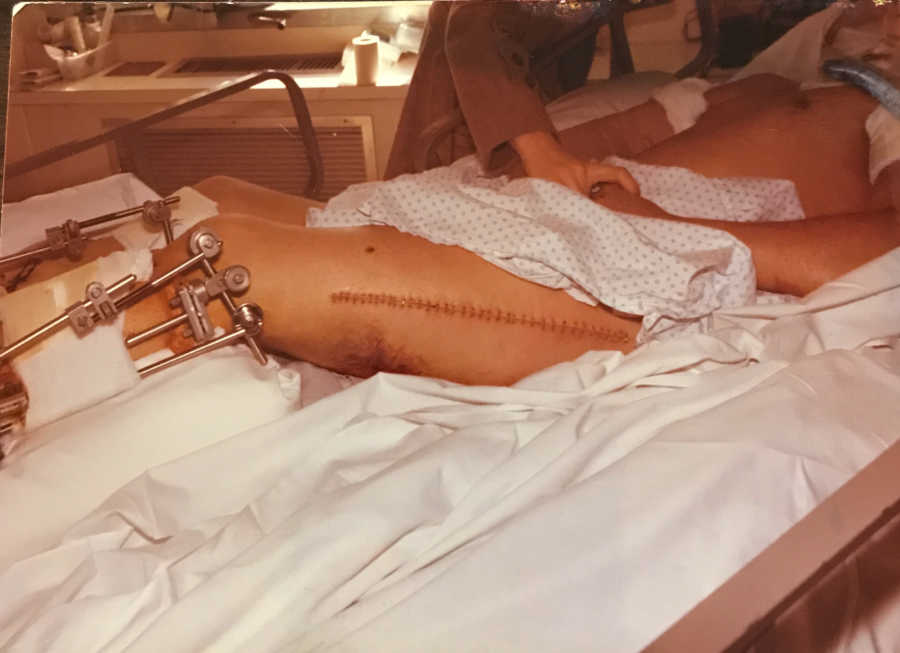 His tibia and fibula were completely shattered in both legs. Large skin grafts were placed on both right and left lower legs. The bones in his feet were shattered and fused improperly which resulted in foot drop and severe pain from the bone positioning. He has diminished vascularization in both legs which has recently led to many venous ulcers. He has also had multiple Achilles' tendon lengthening procedures over the years. All of these impairments have caused him to fall frequently throughout his life, many of which resulted in concussions and other injuries. Eventually, he was unable to drive because of his seizures which greatly impacted his daily life. The amazing healthcare workers, the love of our family and friends, and dad's unwavering faith in God has continued to get him through every single obstacle he has faced in the aftermath of such a horrible tragedy.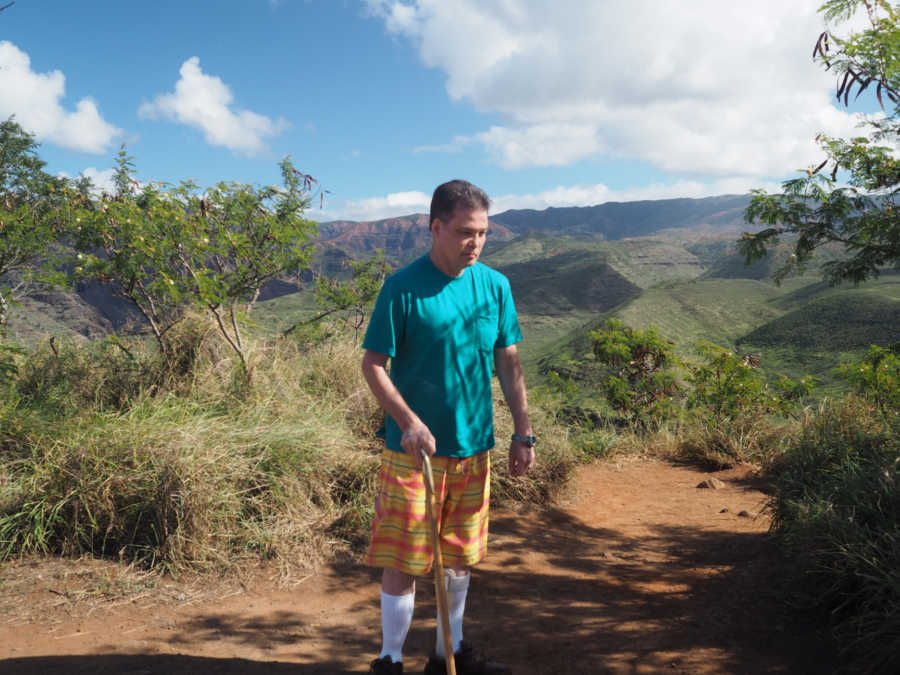 I also think my dad's sense of humor has helped tremendously in how he deals with adversity. He is the funniest guy I know and has THE BEST DAD JOKES; no matter how corny the joke, he has the room rolling with laughter!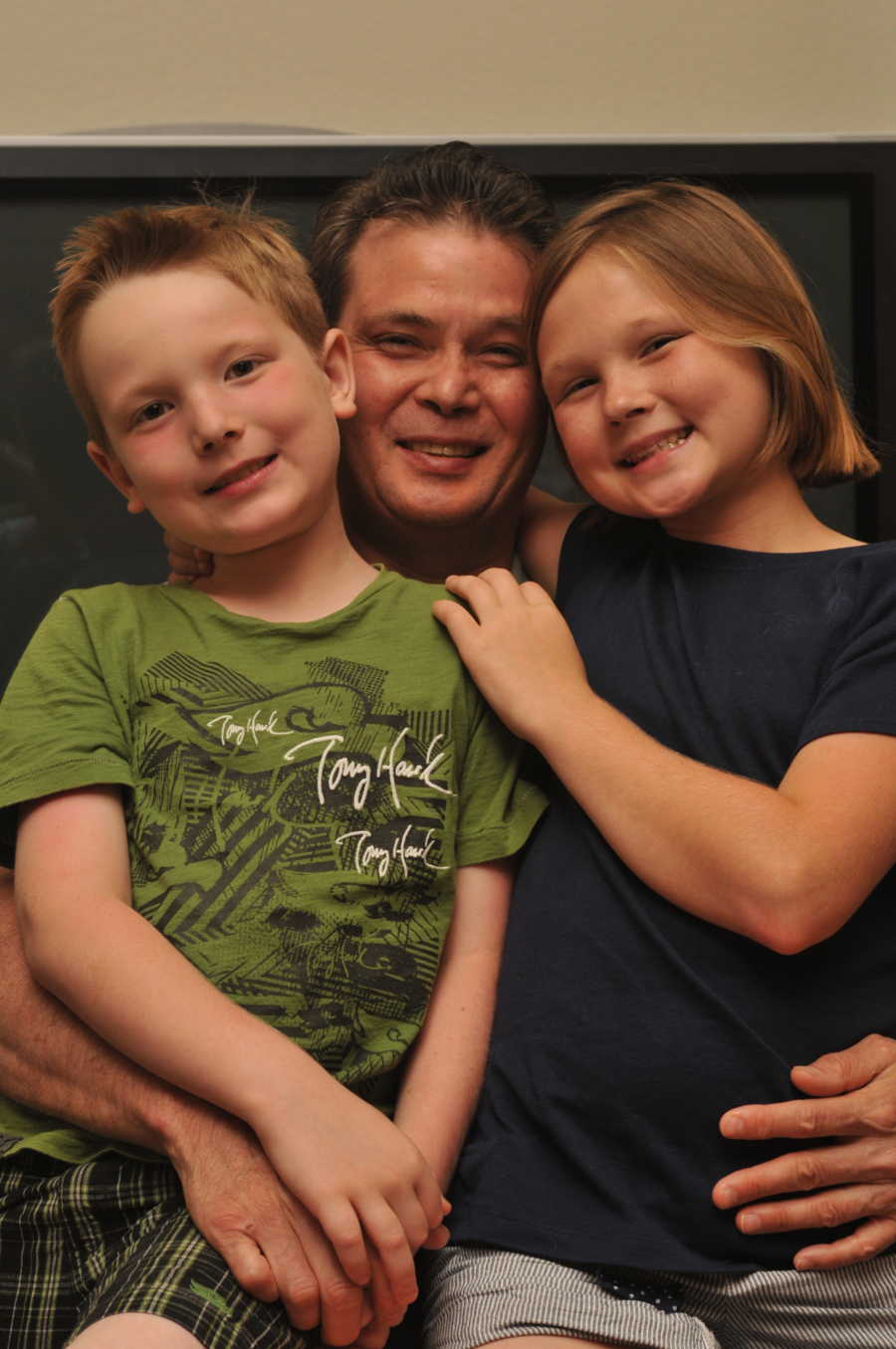 Dad was not thought to live or ever walk again and yet he defied the odds. Incredibly, he was able to secure long-term work at an oil and gas company for over 30 years with help from the Texas Rehabilitation Commission and some wonderful people in the company who recognized how special my dad is. He was laid off from his job last year, and he truly loved being able to go to work every day and misses all of the people he developed close friendships with. He has always lived paycheck to paycheck, but we always had a roof over our head, food on the table, and faith that we would be okay. He is the best father to all 4 of his children, (Krista, Trisha, me, and Evan), who have never doubted the love he has for each of us. Our dad taught us to always help those in need, and to appreciate all of the blessings in our lives. He has instilled in us the importance of thanking others for their generosity and thanking God for the love and grace he shows us every day. Some of my earliest memories of my dad are sitting on the floor while he attempted to curl my hair for church on Sunday mornings and dad playing Barbies with me, even after a long day at work. He would take me to the park and play catch with me for hours because that made me happy, even though he knew that meant his foot would be aching the next day from standing for so long.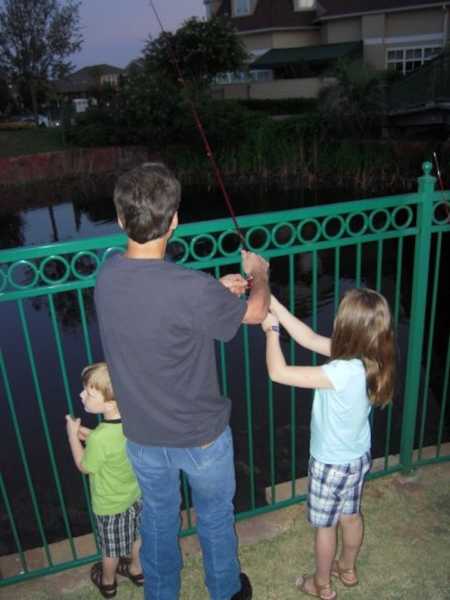 I have so many memories of sitting with my dad after Sunday service, drawing flowers on the hand written-cards he made for church members who were sick. When my dad was in the hospital for extended periods of time over the years, he would call me every night just to ask how my day went and tell me he loved me. I remember when I was seven years old, my dad's foot was run over by a truck in a parking lot and when I showed up with my family, dad was in the back of the ambulance looking at me and said, 'I love you, and it is going to be okay. Daddy's going to be okay.' He was not worried about himself or his injury, he just wanted to make sure that I knew he loved me.
My two older sisters live in a different city than me and my brother, and he always called them and sent them notes/cards to make sure they knew how much he loved them when they weren't with us. It's always been so sweet watching how my dad supports my little brother as he is growing up. When my brother was younger, he always wanted to wear a bowtie to church just to look like my dad. My dad never hesitated to sit out in the hot Houston sun, so he could spend time with him as he practiced basketball in the driveway. Even through all of his struggles, dad never hesitated to demonstrate the love he had for his children and continues to put us first.
The bond I have with my dad has grown even stronger over the last few years. Especially as I get closer to leaving for college, I have realized the extent his influence has had on my life. I started working a part-time job this year, and dad and I have a common love for coffee! There was never a day in my life that I did not see my dad with a cup, or an insulated 7-11 Big Gulp, of coffee in his hand. It might have had something to do with the fact that he woke up by 5am every day so that family/friends/coworkers could pick him up to take him to work.
When I got home from work the night I found the change and sweet note in my room, I burst into tears.
As some know my dad is mentally and physically handicapped and so especially now that he's older he's unable to work or earn an income but he's been saving his pocket change for the past month for some reason and I thought nothing of it til I came home from work to this today❤️ pic.twitter.com/rdEqu6u8rf

— Morgan Gibson (@morganp_2018) June 2, 2018
I had noticed him saving his pocket change for a while, and in no way did it surprise me that he didn't spend it on himself, and I don't think he will ever understand how special this gesture is to me. When I tweeted this picture, I just wanted to share with my friends one of the countless times my dad has made me smile. I had NO IDEA the impact it would have on so many people around the world! As the post started gaining momentum, I saw more and more comments about people being touched by the kindness that my father has shown me. It should be noted that my dad has NEVER asked for money, or anything else, from anyone. He would honestly give away the last penny he had to help someone else. I never intended to start a Gofundme page for Dad, but many people were requesting I did. I realized this was a way for me to help dad while at the same time spreading a message of love! My dad's struggles and disabilities are a part of who he is, but they in no way define who he is as a person. His positivity, kindness, and giving spirit deserve to be celebrated and I hope his story continues to touch peoples' hearts and remind them of what is truly important in this crazy thing we call life."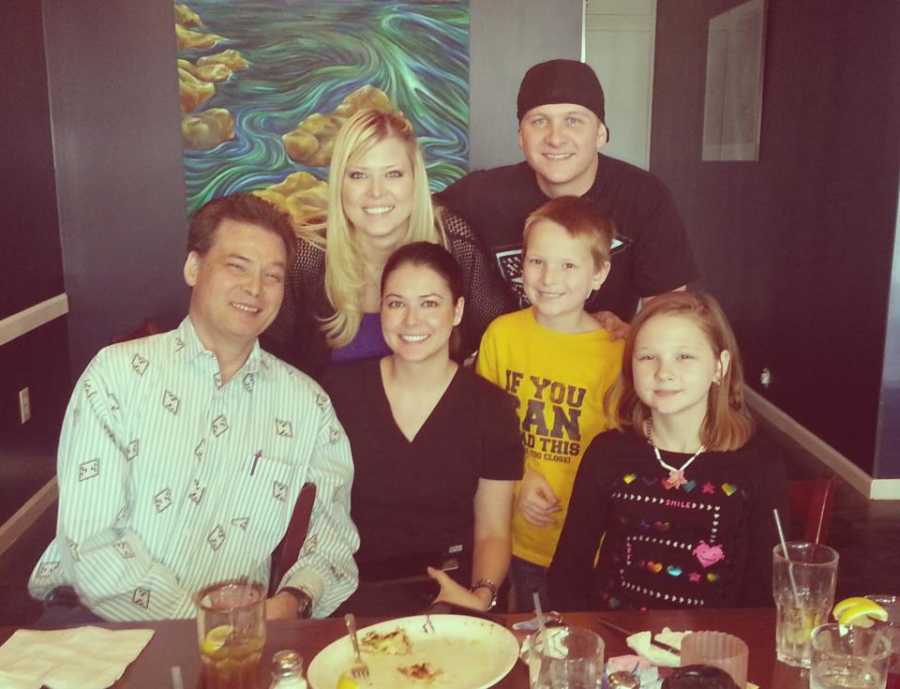 This story was submitted to Love What Matters by Morgan Porterfield, 17 of Houston, Texas. Do you have a similar experience? We'd like to hear your important journey. Submit your own story here. Be sure to subscribe to our free email newsletter for our best stories, and YouTube for our best videos.
Read more touching stories here:
'I saw this woman in distress. A family had all their groceries rung up but couldn't find their debit card. I told her not to worry. We would pay for her groceries.': With small act of kindness, woman teaches others the meaning of paying it forward
'As I sat on the toilet in tears, I heard a voice call to me. 'Look out your window!': Mom touched by sick neighbor's act of kindness, 'You're not alone, even if you think you are'
Help us show compassion is contagious. SHARE this beautiful story on Facebook with your friends and family.