Disclaimer: This story contains details of self harm that may be triggering to some.
"When I was 20, I enlisted in the Marine Corps because I wanted to get out of my small town in Idaho and go back to college. I didn't want to become another housewife with 5 kids and end up doing dental assisting for longer than I had intended. I never ended up getting a job because there was still a minor recession going on from 2008 up until 2010. My idea of joining the military became a decision in July of 2010 after ending an emotionally and mentally abusive relationship, in which I had lost my virginity at 20. This so-called relationship made me quite bitter at the thought of having another man in my life. 
So, I started the process to join The Marine Corps, passed all my physical requirements, and swore in October 2011, a month before I turned 21. Now, let me just say that my parents were less than enthusiastic about this. They thought I joined just because my ex was also a Marine and I was doing this for him, which was not the case at all. I knew much about the Corps because of him and my cousin, yes, but I also knew this was the hardest branch to join. It was a challenge I had accepted, and I explained to them how they brought me to this country from Mexico for a better life. I wanted to give back to the country that saved my parents from poverty and helped them with the unforeseen circumstances of my sister becoming handicapped with brain damage.
This would also help me go back to school and go into a profession that would allow me to work with kids with special needs, just as the woman who helped my sister growing up. Still hesitant, this was the first time I didn't actually ask for permission, and I made it clear to them I wasn't going to. Whether they wanted to support me or not, that was on them. Well it worked out, and they saw me graduate in South Carolina, I got stationed in NC for training before heading to my first duty station, and guess who found me? Yup, my ex.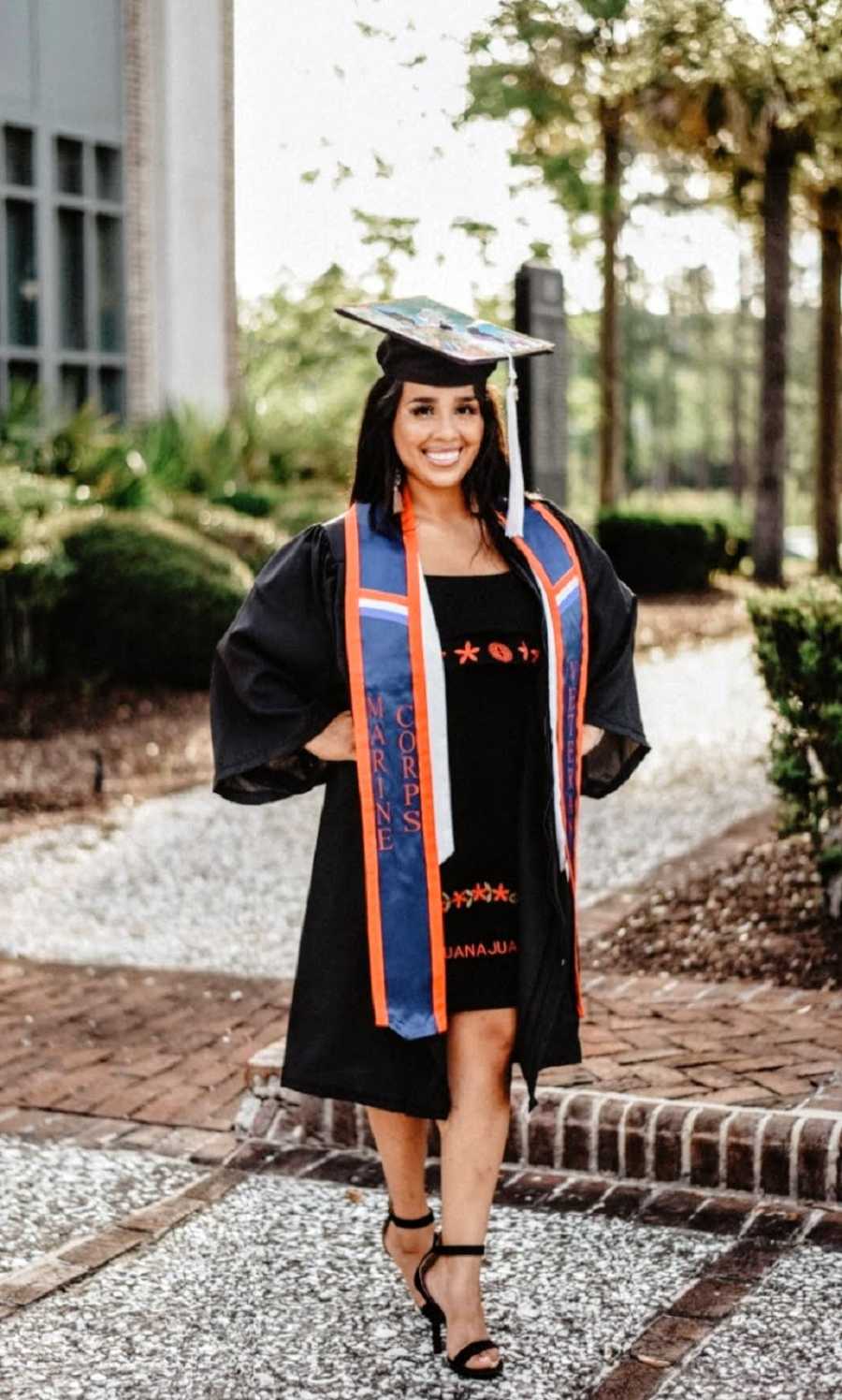 He tried to get back with me, but he kept messing around with a girl back home. In the end, I fell for all his BS again. Luckily when I left NC to head to beautiful Southern California, I severed ties—sort of. He would still try to call me, talk to me, make me cry, and tell me how he missed me and loved me. He was a very narcissistic man indeed.
Then, I met my husband. We had been assigned to the same platoon when I got stationed in Camp Pendleton, and we were both Motor T Mechanics. I never really spoke to him much. I saw him, but I was too concerned with learning my job and not paying any attention to the other 300 hungry dudes awaiting 'fresh meat.' Then, during field day (mandatory weekly cleaning for enlisted Marines in the barracks) at the end of our formation before getting dismissed, our Staff Sergeant asked if anyone had any questions.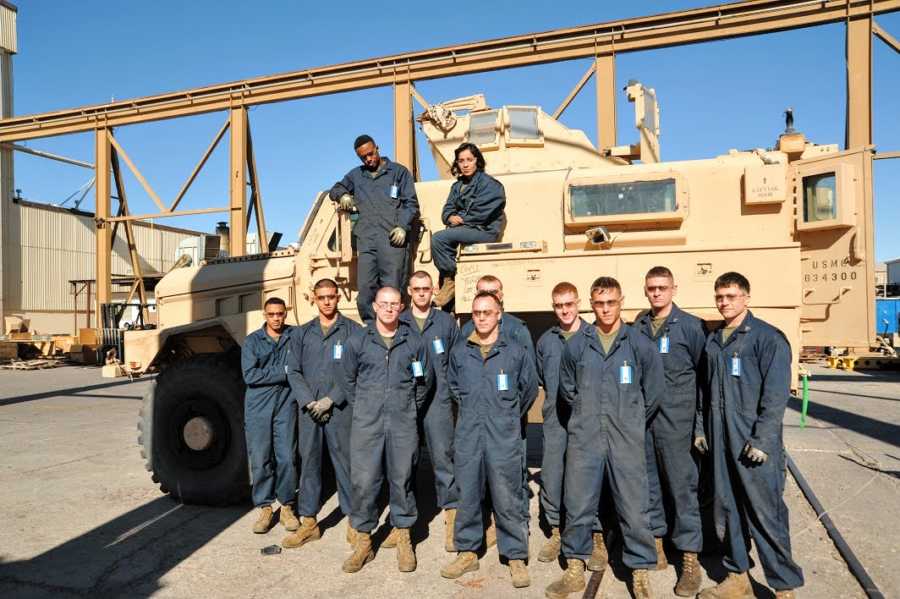 I raised my hand and asked if anyone had a broom for me to borrow—it was my first week there okay. The Sergeant replied with, 'Someone get Araujo a broom, alright? Attention! Dismissed!' I then got a text saying, 'Hey, it's Torrence. You still need that broom?' I'm thinking, 'Who the heck is Torrence? I suck at names! I don't know this dude.' I replied saying something like, 'Yeah, sure,' and went up to his room to go get it so I could sweep. 
Hanging out a few days after work was how it all started. He came to my room and left the door open (males in female's rooms is not allowed, vice versa). We started to hang out on the weekends with the rest of our platoon, go on field ops together, and go on month-long missions to Barstow with our friends. He began to really grow on me, even though I said I wouldn't get into another relationship after my first 4-year enlistment. Oh boy, did we have so much fun going to Gaslamp Quarter in downtown San Diego. After some time, we just eventually became an official, not-official thing.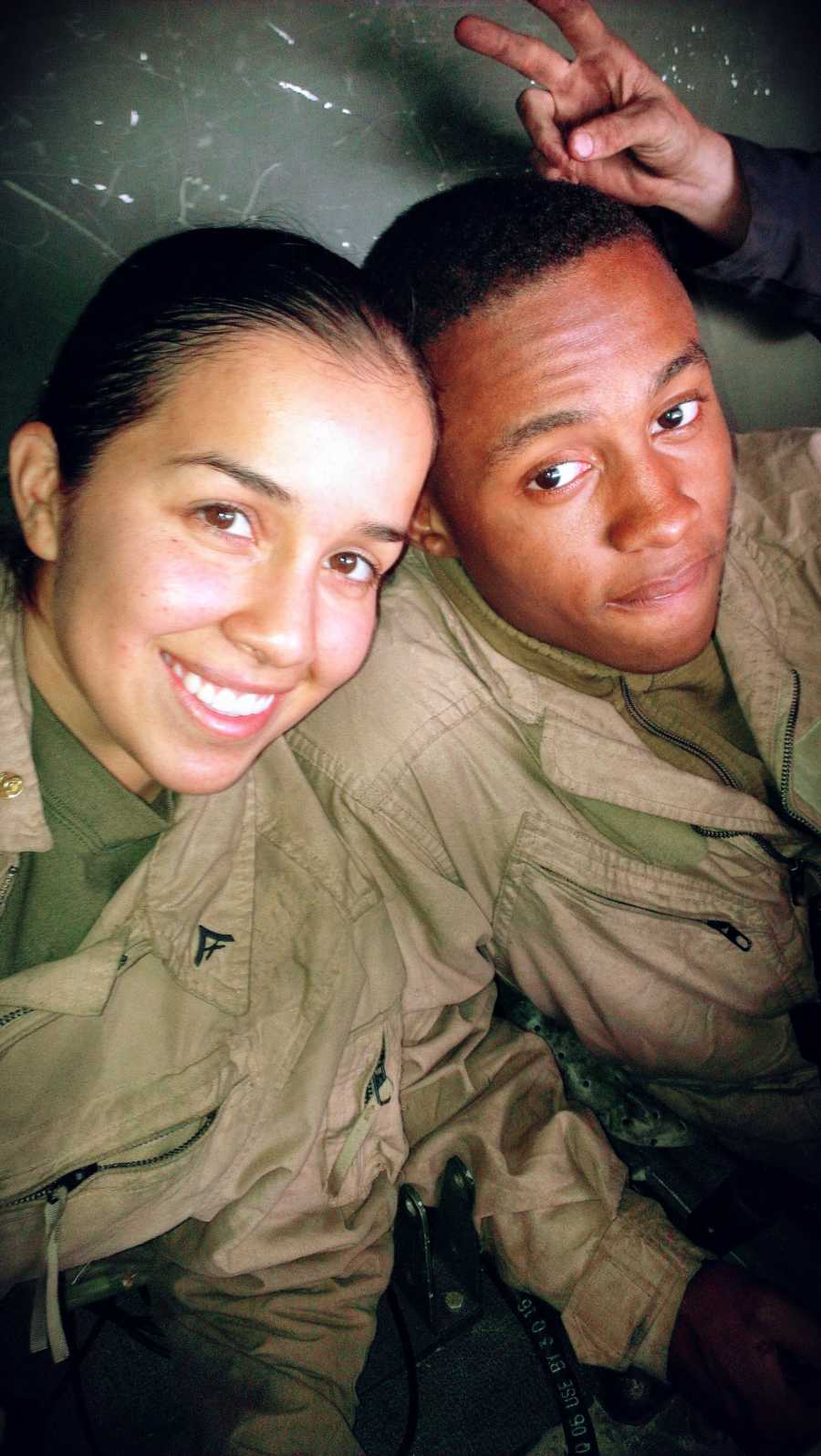 Our relationship had to be hidden because we could get into trouble for dating within the company, not to mention being in the same platoon. It's just like it is in the real world. A conflict of interest, you know? Time went by, and then he ended up popping the question in the cutest most casual way. We were watching Netflix before 'Netflix and Chill' was even a thing. Honestly, I thought he was kidding, but then I saw it all over his face that he was completely serious. So, I told him only if he would marry me through the Catholic church and ask my dad for my hand, which he agreed to. 
During all of this planning, I was assigned to a platoon that was set to deploy the next year. As much as I wanted to do it, I was a bit heartbroken that we couldn't get the civil court marriage the way we had planned it. So we got married a lot earlier than usual, 2 weeks to be exact, and then we waited to fly to my home to Idaho for Christmas for him to ask my dad. The night he did, it was the most awkward and funny moment ever. My dad tried to get me to translate even though he knows English and speaks it just fine. My husband says that my mom and I were doing most of the talking, but I don't remember that.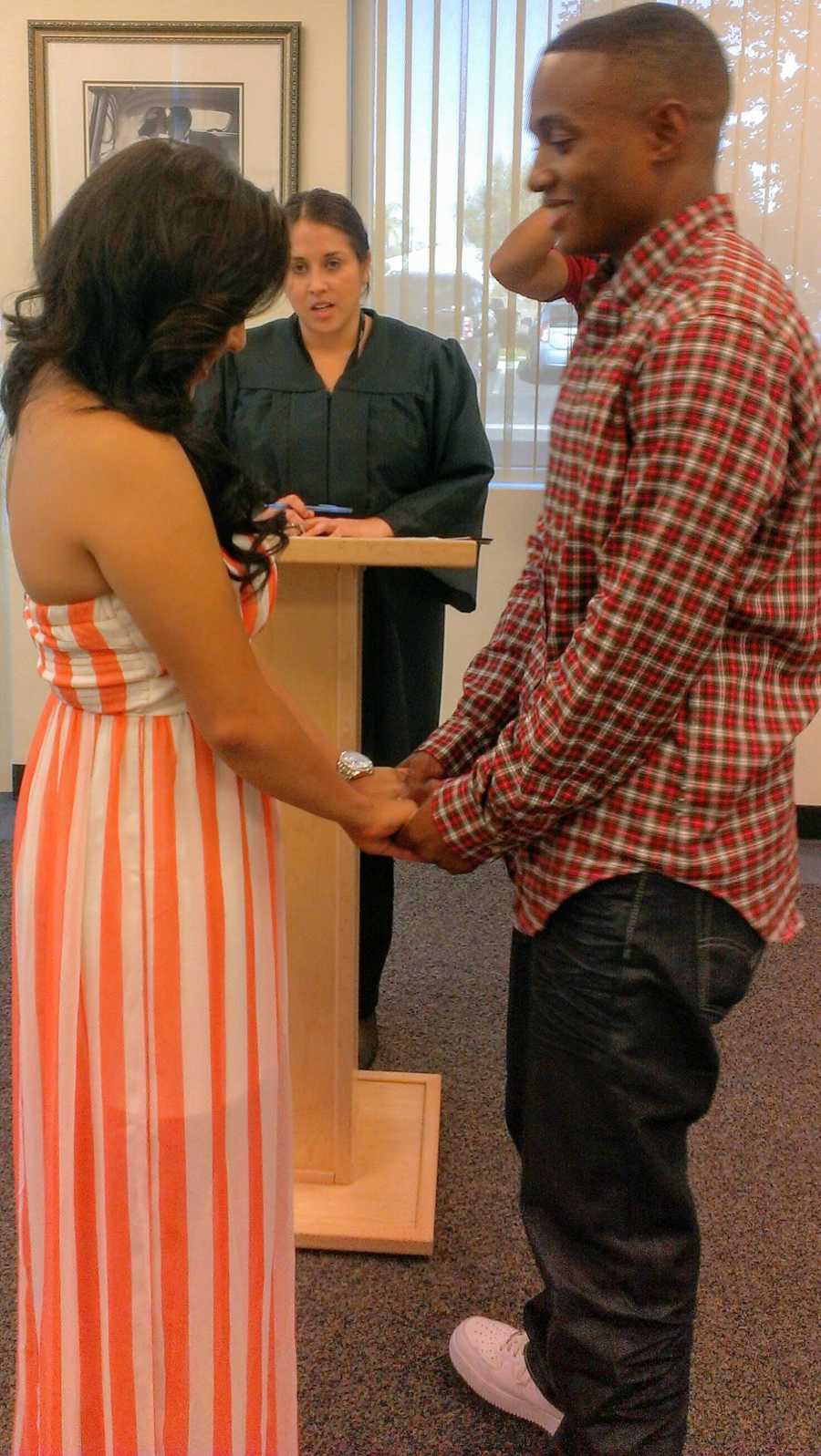 Then, after sitting there watching my little brother who was 2 at the time do whatever two-year old's do, Ronnie finally asked the question and then my dad asked my mom. She replied in Spanish saying, 'Whether you say yes or no, she's got her mind made up, so just say yes.' Then my dad turns to Ronnie and said, 'Well. Ya, okay!' Both men stood up. Ronnie went for a handshake and my dad did this awkward side-hug thing. My mom and I just looked at each other and giggled. The only thing is…my parents didn't know we had already gotten married on a whim.
I deployed, and then Ronnie deployed with another unit that would be on the same base as me. We got a room together (almost unheard of unless you're married) and then left back home to Cali in July 2014. Before I left, we started to plan our big wedding for 2015. Springtime, with the church bells, dressed and tuxedos and all that jazz. I began my birth control for the first time ever in my life before he came back. I didn't want kids for another 3 years or so. I wanted to continue living life as a couple, grow with each other, and just take our time. 
Little did I know after we got married (again), it would be the hardest years of our lives. Before the pains of trying to conceive, we dealt with talks of divorce, me being a control freak, and him getting into the habit of drinking way too much. We just were not seeing the end of this relationship being a good one. In 2016, I had to get out of the Corps due to a hip issue that really messed me up in the head. My body just wasn't able to keep up with what my mind was trying to push it to keep doing.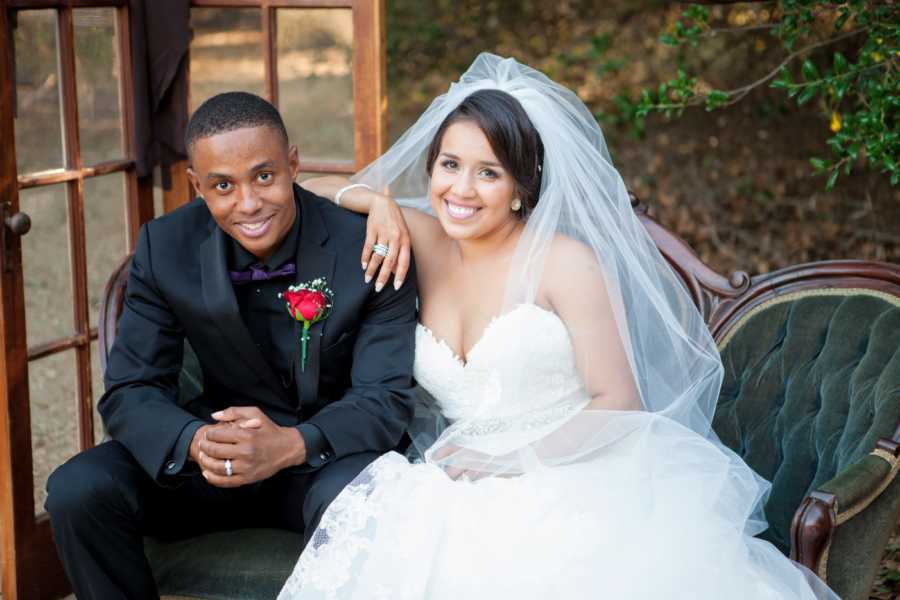 Ronnie snapped and went on a drinking binge. He wanted a divorce and I didn't know what to do. I didn't eat for a week, he wouldn't talk to me, and he hated me because he was unhappy that I was trying to control his whole life. I wanted his attention all the time. I wanted him all to me. I'll be very honest, I do tend to be a control freak and it has taken me years to realize that today's relationships aren't like how my parent's relationship was/is. Gender roles and gender stereotypes of how a wife and husband should be and what's socially acceptable is different. 
We had a 'friend' who was feeding lies to us. She told him I didn't want kids and told me he was probably cheating on me. I started to cut again. I did it when I was a teen due to my mental health issues. I was molested numerous times as a kid and into my teens by a cousin in Mexico. This would affect my marriage a bit later when being intimate at times.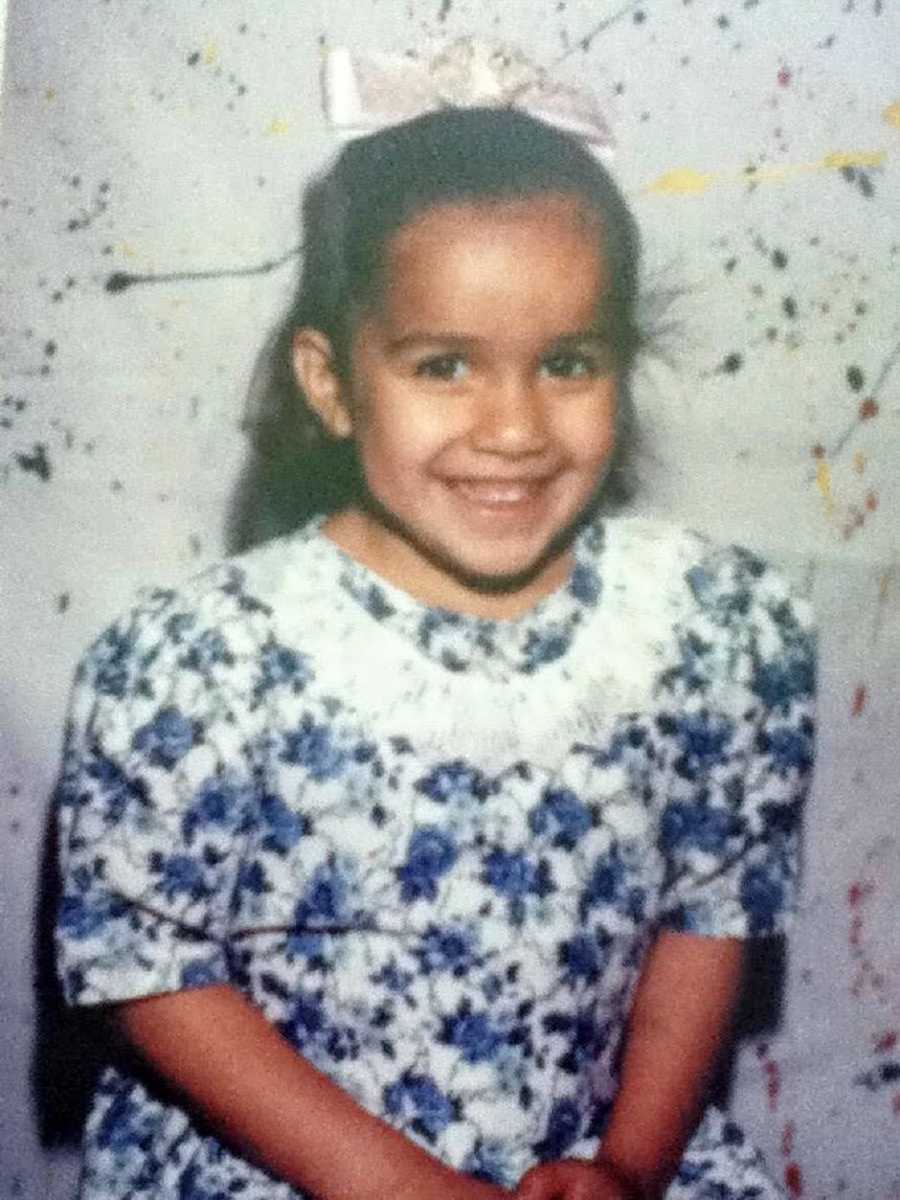 That didn't excuse his behavior or how he would talk to me. All this happened before he was set to deploy for the second time. A weekend before he deployed we had cordially agreed to spend time together one last time and decided to watch Zootopia when it aired in the movie theatre. We got home and he left for downtown without saying a word. I went to sleep and woke up to a call from the detention center down the road from us.
He had gotten arrested. I felt in my stomach something would happen. I waited for him to get released in the lobby. I didn't see him off when he left for deployment. We could say the distance helped. We spoke in depth and when he came back home, we officially started to try and conceive. We still had our issues, but we would resolve them eventually, sort of. Let me just say that we were both really broken people that probably shouldn't have been married, but we did have more good times than bad. Bad times are always the ones to be remembered the most for some reason, but if I were here to talk about our good times then would it still be a story?
We moved to South Carolina for his special duty assignment of working as a Drill Instructor, still having major issues after he wanted to sell our house and move across the country. Going back to where I became a Marine was very bittersweet and it reminded me of why I joined. He finally agreed to see a marriage counselor with me; I felt stupid because she must have thought I was making things up. He would just sit there like nothing was wrong with us. Yet, I would not hear the end of it when we got home.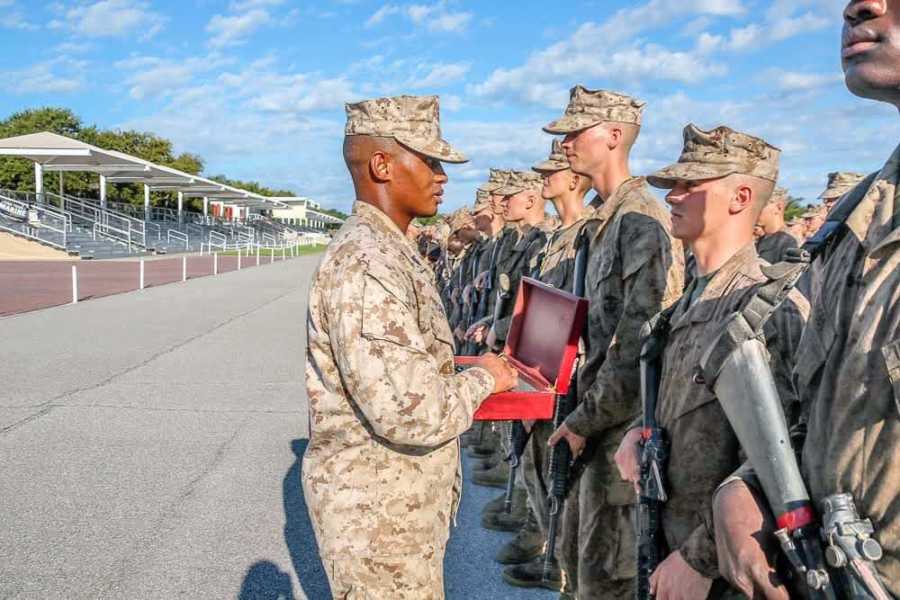 His job didn't make anything easier when trying to conceive, and we still did not know what the hell was going on with us. I felt like I was the problem. I've heard that usually women think their bodies are the ones not cooperating. I didn't know how true this was until later. It was difficult still, not to mention his drinking. He would just over do it and talk to me however he wanted. After his blackouts, I was the one to clean up his puke, make sure he was hydrated for work, ate food, and made it to work on time at either 1 or 3 a.m.
Honestly, I was so over it and I finally put my foot down and said to him that everything we had been through was for nothing. I know all of this sounds one sided, but let me explain that he tells me to write it like it is. I was effed up too…everything was mutually effed up. 
Now, I remember saying to him that all the love he said he had didn't mean anything if he wasn't going to change, so I left one night when he decided it was a good idea to get into a fight and go off to go drink with his friends, all while cussing me out. This wasn't the first time I had tried to call it quits. I did it about 3 more times. Every time we made up, we kept in mind it was a good thing we hadn't gotten pregnant yet. There was no way we were going to raise a kid and not get our sh*t together you know? After time and resolving more of our issues yet again, he had agreed to finally seek help for trying to conceive.
We went and found out it was actually his sperm count and motility that was hindering our chances of conceiving naturally. The only way we could have children of our own was through IVF or IUI. He consulted with a urologist and a genetic counselor to get to the root of the problem. As soon as we found this out, he completely shut down. He didn't want to talk about it, and we fought, I cried and pleaded with him. He said he would do it on his own time and asked me to respect his decisions when it came to his body. Using work as an excuse almost all the time. I cried in silence most nights as he slept. I cried on the inside when we would go to baby showers and birthday parties. I dread the questions of having kids every time.
There were unbearable feelings of being worthless when I would get my period. I wouldn't even bother to track my cycle anymore or take any tests. I started to cut again and kept to myself a lot. I was becoming more and more depressed without knowing. I did, however, know I needed a break. So, I planned out a trip. The day I finally had my flight set, I wasn't even off the plane when I got a call from the detention center. Ronnie had gotten a DUI. It was heartbreaking, but with all of the stress, I wasn't surprised. But, come on!
I flew back after my two-week stay with my parents and lost it on him. I left for a week to my friend's house after telling him what he needed to hear. This was when he finally decided to get sober. He wanted to conceive and go back to the fertility clinic. I had been pushed so far that by the time Nov 2018 came around, I was so over life in general. I began to silently contemplate life as a woman, a Marine, a wife, and a childless woman at that. He had no idea what was going on because, after a while, I gave up trying to even talk about kids. I bottled it up and put on a brave face for him when he would come home. 
I finally had my anticipated hip surgery in November. I had never felt so useless and incomplete. I started to contact the Suicide Prevention Texting line, and then in January 2019, I had the most eye-opening experience. I realized that pulling a gun on myself was not the answer. Everything I was going through mentally was normal for a lot of people. What I was and what we were going through was more normal than we thought. I was hospitalized, medicated, and set up with psychotherapy before I was let go. After a few months, Ronnie finally decided it was time to get another semen analysis, and after over a year, he got the prescription to take to the civilian hospital, but that's as far as he got. He never got another analysis. He did it just to please me. I don't know what he thought, really.
More months of trying with a diva cup, pre-seed lube, negative tests, follicular cysts, not ovulating, and timing every single time we had sex. Seeing others get pregnant again and again. He went back to his doctor to get a referral to the fertility clinic and set up his own appointments for once. We went back and had blood tests done again and his semen analysis to start the process over again. That's when our Doctor came back to hit us with another blow. He said Ronnie's sperm count was significantly lower than before and his best bet is to see a urologist as mentioned before. In the meantime, we had to get in touch with the financial counselor because our IVF journey would be a whopping 14k. 
After waiting 2 months for an appointment to see the urologist, he was prescribed Clomiphene to help increase his sperm count for 3 months and then be tested again to see the progress. That never happened because of COVID. We had so much hope. I thought finally I wouldn't ever have to ask him to start this process over again. We moved back to California this year, and he has transitioned out of The Marine Corps. We thought if we did IVF, we could move back to Idaho to be closer to my family.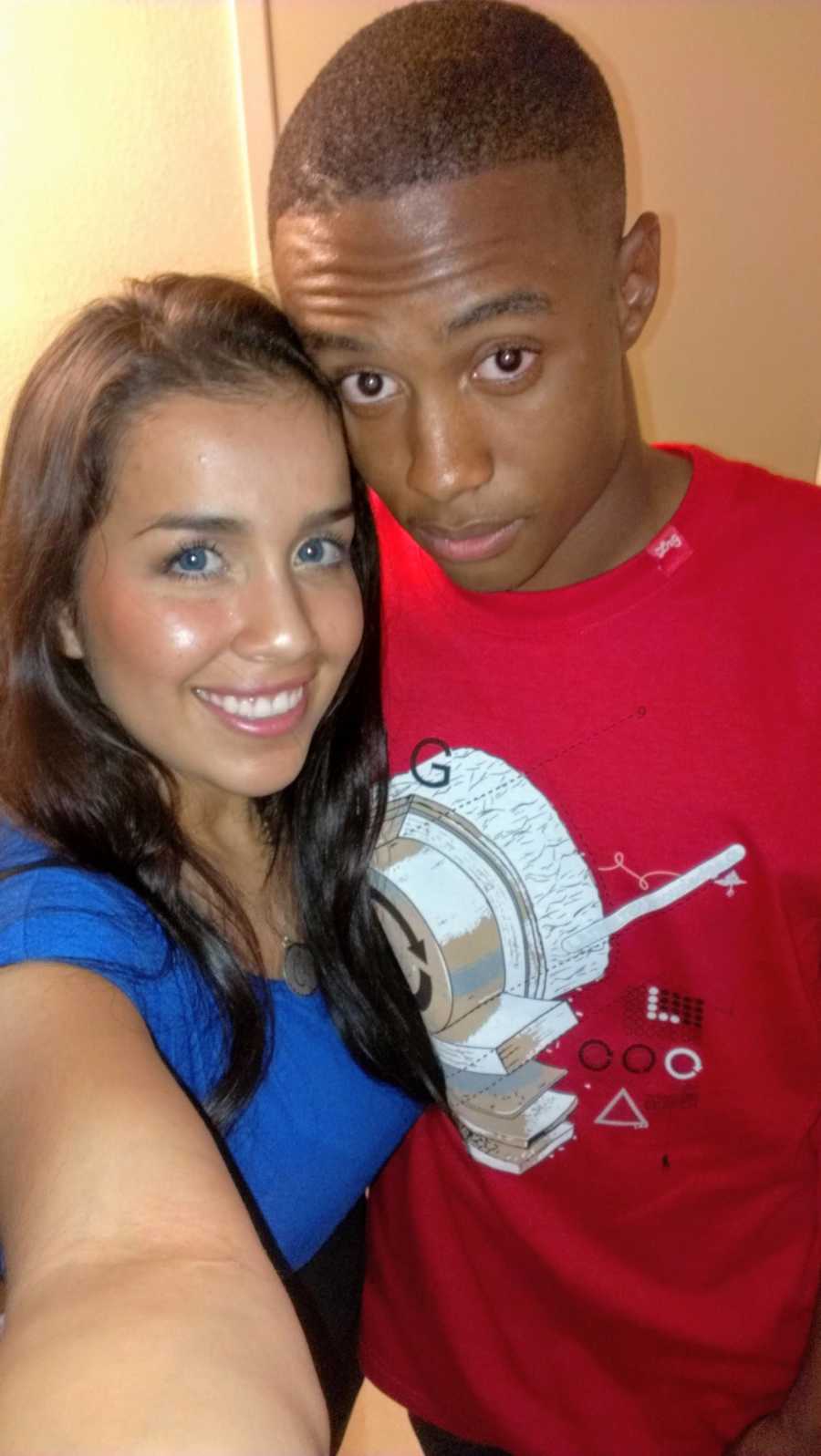 We are still currently at square one. We've applied for so many grants and contacted facilities for IVF costs here in California, Mexico, and Europe. Our journey has been more than a journey of trying to conceive, clearly!! It is also a journey of traumas, loss, addiction, mental health, and most importantly, learning to love ourselves first. We are the happiest we have ever been even with all of what we have lived through together. I am mentally where I had always wanted to be. He is still sober and is more open with his own struggles.
We are still hopeful of having our own children. If it doesn't happen for us, we, like others, have options out there. We encourage those struggling to remember that there is always hope and there is help. It does get easier to cope with when you have friends and family and support groups. Don't listen to the unsolicited advice of family or others that popped out a kid on the first try. They don't know what it's like to be in your shoes. Take it with a grain of salt and throw it out the damn window. At the end of the day, all that advice isn't from an educated professional in the field of infertility and it isn't going to help you get your sanity or increase chances of getting pregnant. The more open you are about quiet struggles, the better it gets."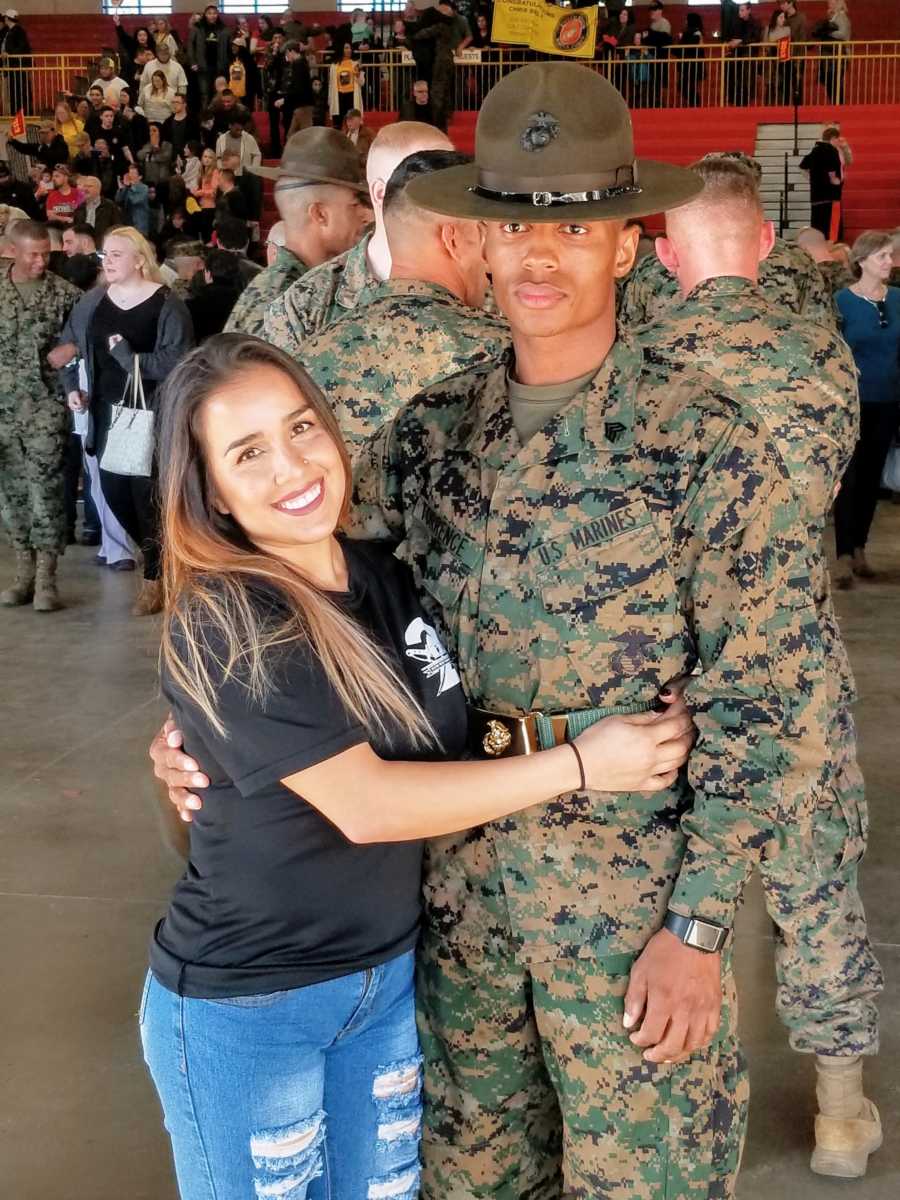 This story was submitted to Love What Matters by Adriana and Ronnie Torrence of  Temecula, California. You can follow her journey on Instagram. Submit your own story here and be sure to subscribe to our free email newsletter for our best stories, and YouTube for our best videos. 
Read more stories like this:
'At 60 years old, my mother said, 'Oh, I love being pregnant!' We laughed. She couldn't have a baby, could she?': LGBT couple welcome baby after sister donates eggs, grandmother volunteers as surrogate
'TEN years together? And NO BABY?! What are you waiting for?' We spent our anniversary in a hotel bed, bawling our eyes out.': Woman battling infertility urges 'ask how we're doing, not where the baby is'
Do you know someone who could benefit from reading this? SHARE this story on Facebook with family and friends.