"Let this serve as a reminder of just how quickly accidents can happen. My 3-year-old daughter climbed on a treadmill at a relative's house and turned it on full speed, and then she fell on the moving belt and got caught between the belt and the wall. As a result, she received several terrible friction burns on her hands, neck, shoulder and toes.
When I heard the machine come on and then her screaming, I felt like I was running in tar or I had concrete blocks on my feet. Everything felt like it was moving in slow motion — I couldn't get to her fast enough. When I grabbed her, I rushed her to the bathroom so I can see what all happened to her. I was shaking trying to clean her up to see. I started crying because she was really hurt. You know as a mom the difference between an upset cry and a hurt cry and this was clearly a hurt cry. I wrapped her hand with a cold rag and called my dad to get some ibuprofen and stuff to clean her with. I was still upset and crying when he got there. It was really scary and it happened so fast. I felt helpless trying to make her feel better because I knew it was hurting her so badly.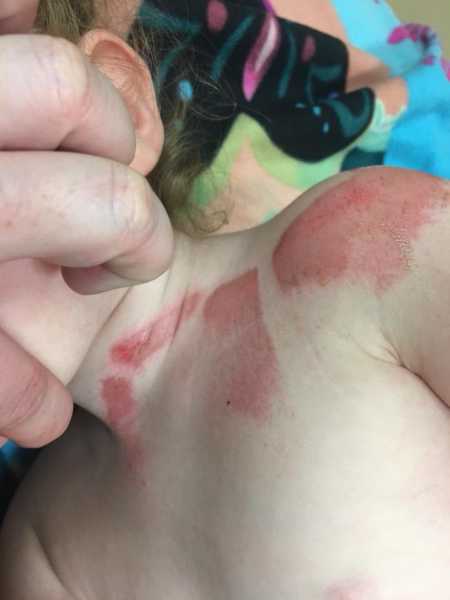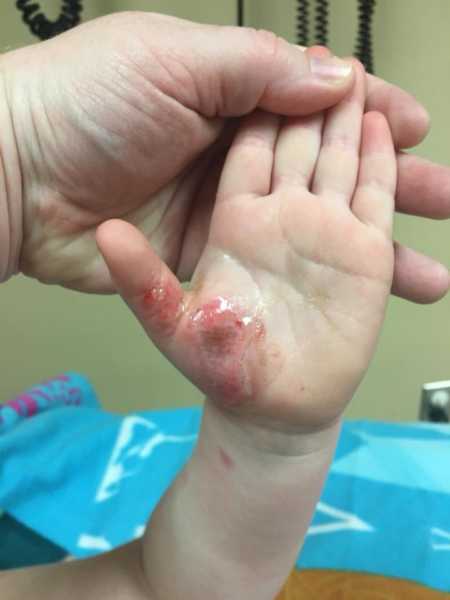 We took her to a nearby urgent care facility and they put some cream on the burns and dressed them and told us to follow up with her pediatrician on the next day. When we took her to the pediatrician she referred us to the Joseph M. Still Burn Center in Augusta, Georgia, about 1.5 hours from our home. Her pediatrician made her an appointment for the next day. We were to arrive between 8 to 10 a.m. with no food or drink after midnight. We left home just before 6 a.m. to make sure we made it there and got her to the right place. Maneuvering around hospitals isn't always the easiest thing to do. We were also worried about her not being able to eat or drink. She still goes to bed with a water bottle and it's her comfort item. We were hoping that she would sleep since we were getting her up that early, but no, she was awake most of the way. Thank goodness though, she didn't get upset about not being able to drink.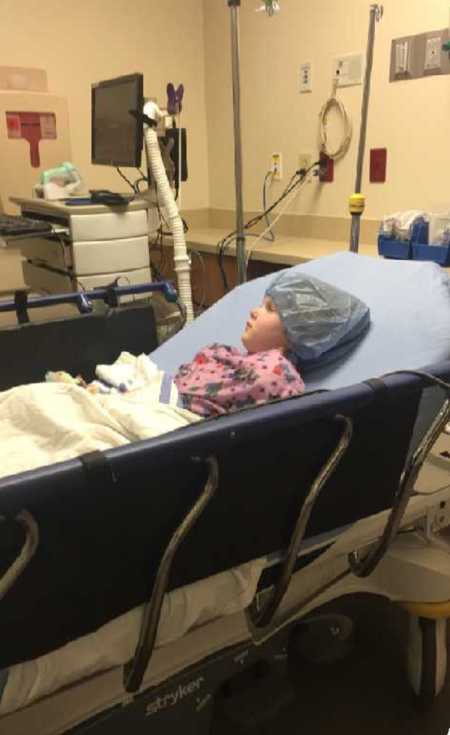 As soon as we got into the registration/waiting area of the Day Surgery department, Emma knew something was up. She kept telling us that she wanted to go someplace else. We didn't have to wait very long before they called us back to assess her injuries. The worst part was the removal of the bandages so the doctor could see her wounds. They decided it would be best for her to have skin grafts. They were going to put her to sleep, and then they would be able to clean the wounds and do the skin grafts. We were sent back to another waiting room until they got ready for us. Once we were called back, we stayed with her until they gave her medicine to make her drowsy. The procedure lasted about 1.5 hours. She received 3 grafts. One on each hand, and also her shoulder.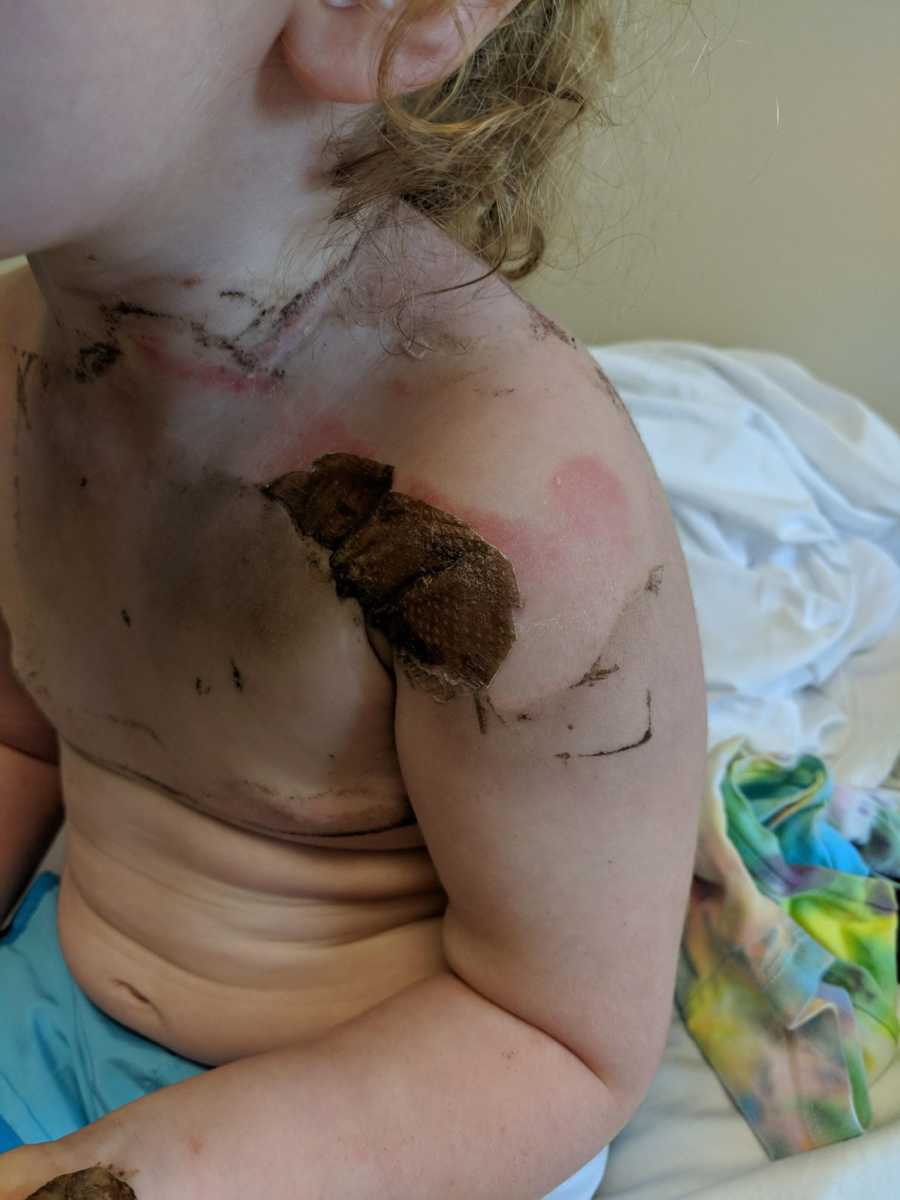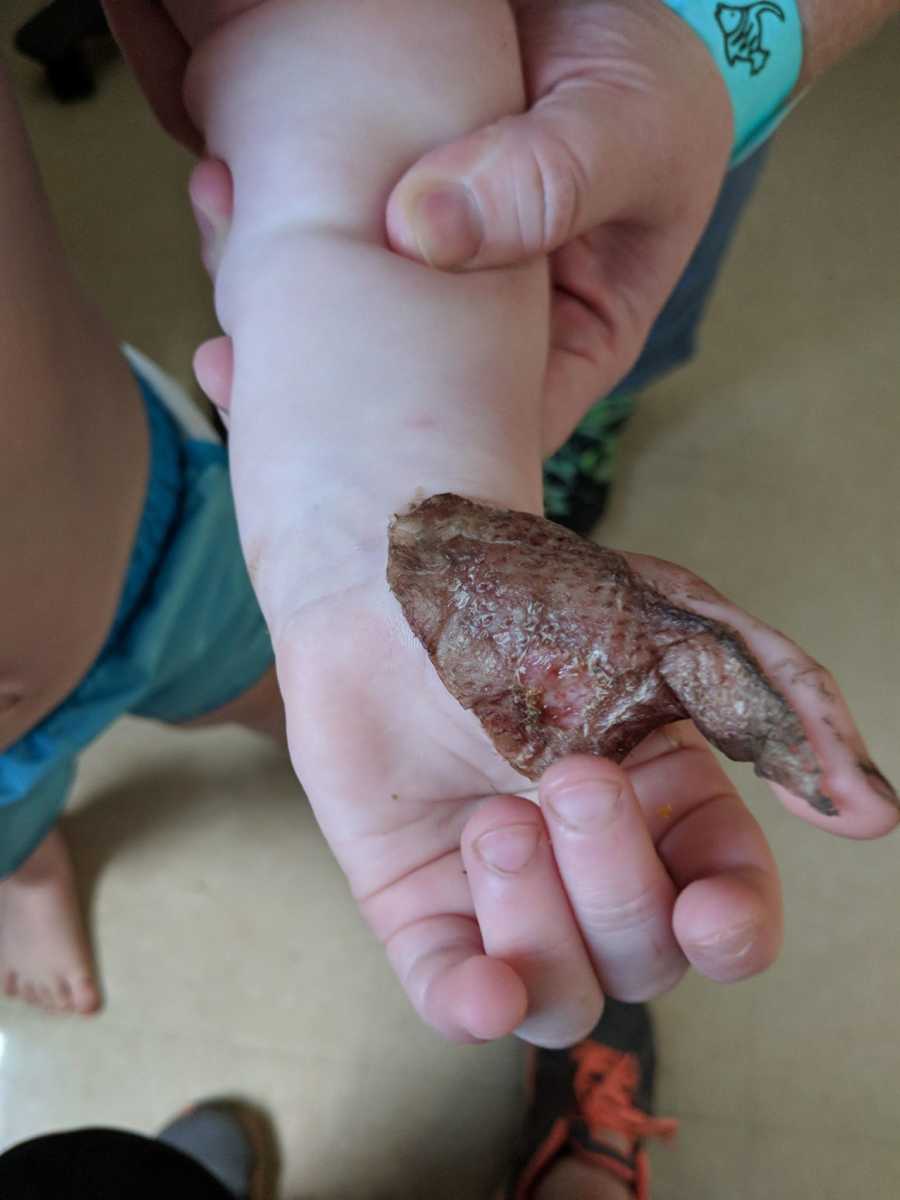 They gave her a prescription for pain and we were told to keep the bandages dry and intact and bring her back in a week. No bath or shower. That was a challenge for Emma as she loves a bath. The first time she got a sponge bath she got really upset because it wasn't a 'real' bath. But she is such a trooper. She quickly came to terms with the fact that there are some things she couldn't do because of her 'boo-boos.'
As of now we have been back for follow-ups two times and will go back one more time in 10 days. It was amazing to see how much had healed in just a week the first time. The smallest wound on her right hand had healed and the graft came off completely. The second time we went all bandages came off except for a small piece on her palm. The graft had not released as it should, so we were given some cream to put on it once a day and told to let her in the bath and shower as that would help it to release. If it hasn't in the next 10 days, then we might be looking at another surgery.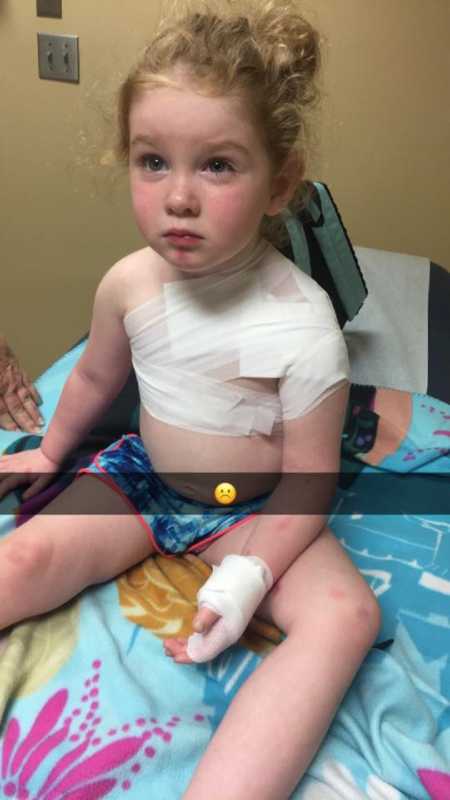 We are very blessed that she has done so well throughout this ordeal. We felt compelled to share our story because we heard throughout the process from the urgent care, pediatrician and hospital that this is a fairly common injury. One that can be avoided by always keeping the safety cut off key out of the machine, and some place out of reach to littles. If the key is somewhere they can access it, they can put it in the slot to turn the machine on. If it's where they can't reach, they can't turn the machine on."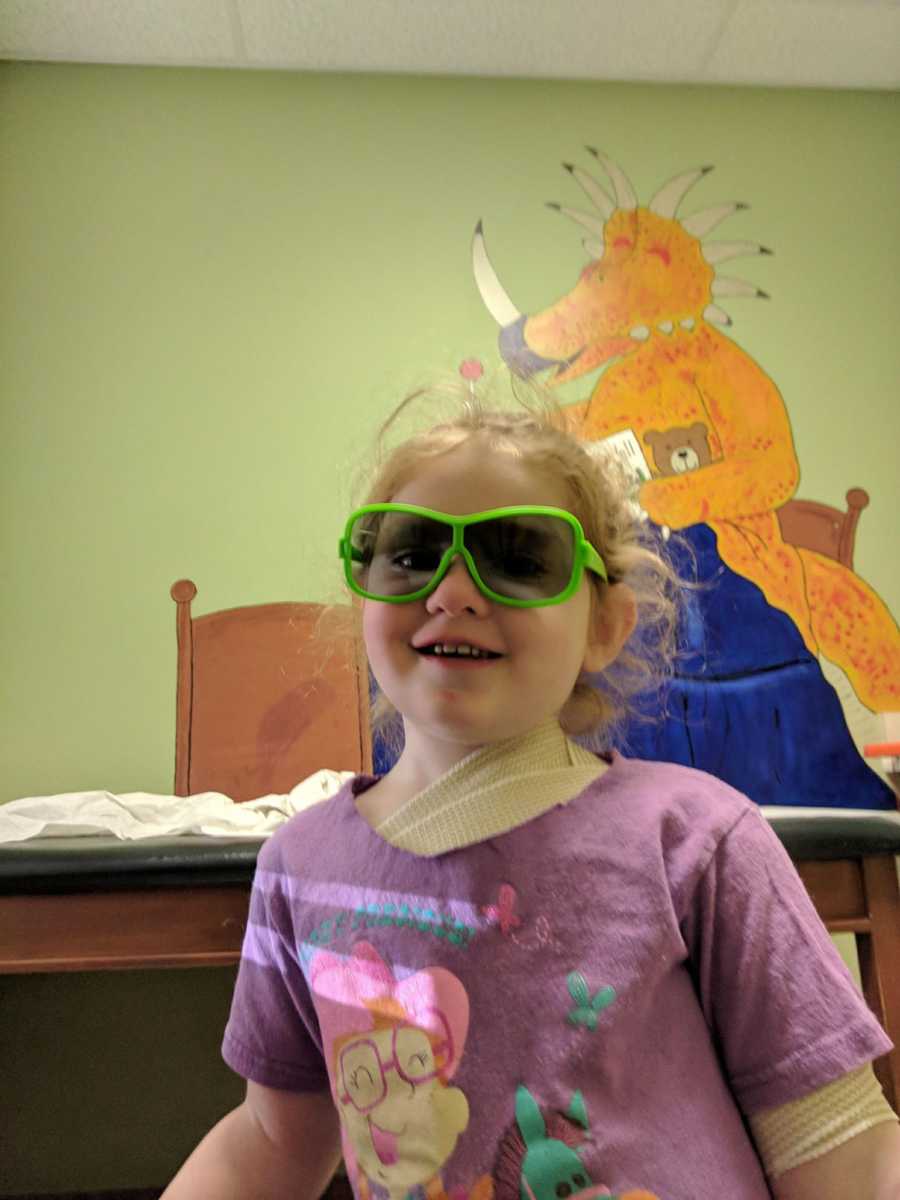 This story was submitted to Love What Matters by Melanie Graham on behalf of Brittany Bell, of Columbia, South Carolina. Submit your own story here, and subscribe to our best stories in our free newsletter here.
Read more stories like this: 
'I ran inside and found my sweet boy gashed up. Grandmom was rocking him, absolutely horrified.': Mom warns parents to be 'vigilant' of pets around children after dog attack leaves infant son in stitches
'I posted this photo of my son after his wrestling tournament. It ended up on a fetish page.': Mom warns parents about online 'creeps,' offers safety tips for 'online parenting'
'Look at my hand!' Our son rushed over in panic. I became unglued with my realization. CITRUS BURNS': Mom warns of citrus burn danger after prolonged sun exposure
Please SHARE this story on Facebook to encourage other parents to be prepared in case of an emergency.