"I found out I was pregnant at a Planned Parenthood one month after I turned 19 years old. I had gone in hoping to receive birth control, but instead learned I was 4 weeks pregnant. The Planned Parenthood nurse explained, 'The second line is faint, which means you're very early in your pregnancy.' I didn't see the second line, so I immediately left and rushed to the grocery store to purchase more pregnancy tests. Sure enough, they were all positive. I had not even missed a period yet and was utterly shocked.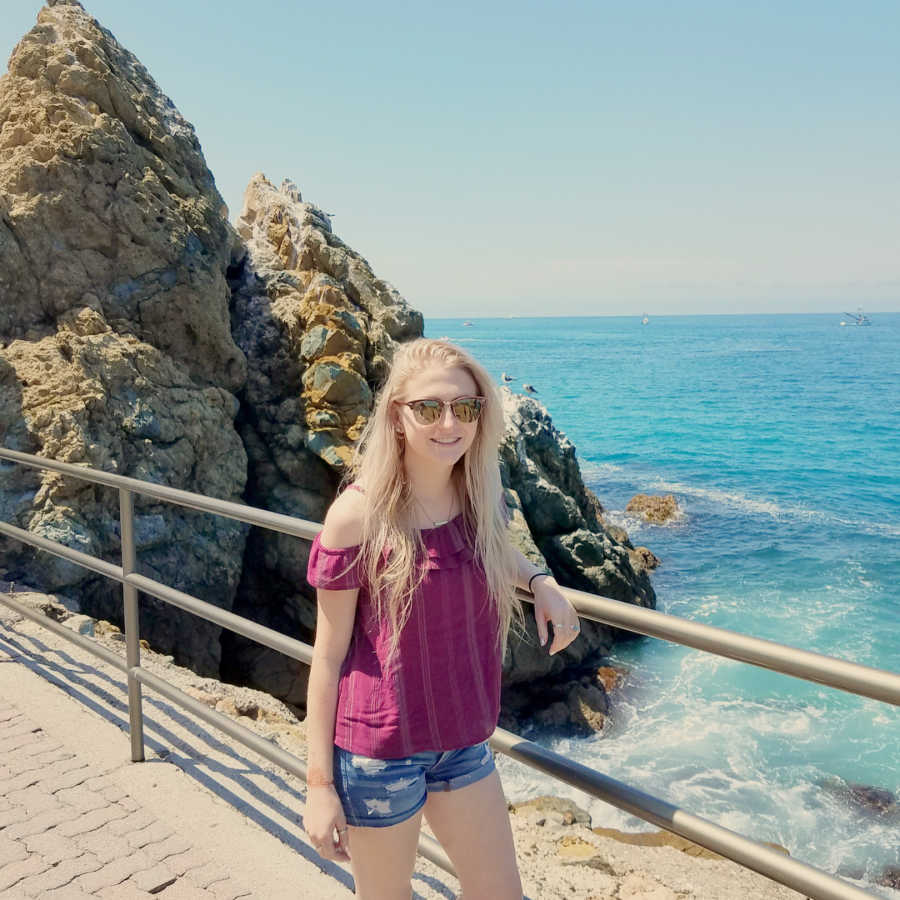 I tried to go on with life pretending nothing was wrong, while keeping this enormous secret, but ultimately couldn't think about anything else. I considered an abortion, but knew I couldn't live with the wondering that surrounds abortions. I couldn't wonder what the gender would have been or what the child would have looked like. Would it be healthy? Would I have miscarried anyway? What about all the lives this child would impact? I often thought to myself, 'I am all this baby has in the world, how can I harm them?' So I decided to let fate take over and continued on with the pregnancy.
Shortly after learning I was pregnant, I became very sick, and was later diagnosed with hyperemesis gravidum. This is an extreme form of morning sickness where women experience multiple episodes of vomiting everyday of their pregnancy. This makes for a very long nine months. I truly felt like I was struggling for my life through all the dehydration and weight loss. I was amazed my body was able to continue to grow a child through all this; my baby was truly a fighter.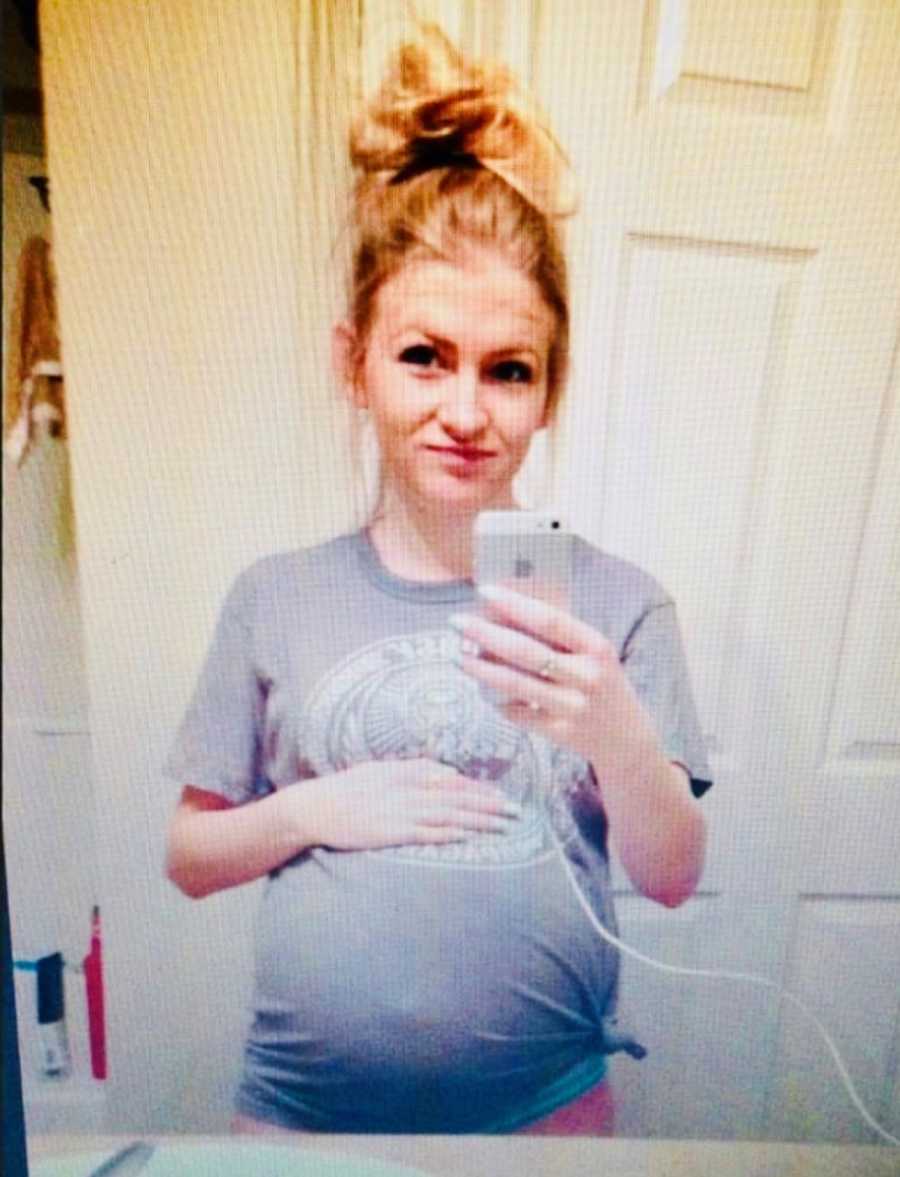 Despite the physical challenges I was facing, I still had to make a plan for my baby and I. I mentioned adoption to a close friend of mine and she told me she was working for a wonderful family who had already adopted two children. I decided to meet them. After hours of talking with them in a noisy downtown Starbucks, I felt like they were family. We talked often for the weeks following, and they continued to show me endless love. They often invited me to spend time with them and their children, a 3-year-old boy and a 5-year-old girl with a handicap. Each time I was with their family, I felt like I never wanted to leave. Their family felt like home to me, and I wasn't going to settle for anything less for my unborn baby. They were overjoyed when I told them I wanted them to adopt my baby boy.
The birth of Mack was bittersweet. I could not wait to meet this baby I had grown so much to love, but I also knew that meeting him meant saying goodbye. I remained awake nearly the entire two-day hospital stay, trying to soak up every minute of the time where it was just us. On the second day, I held him, sobbing, as I signed away my rights as his mother.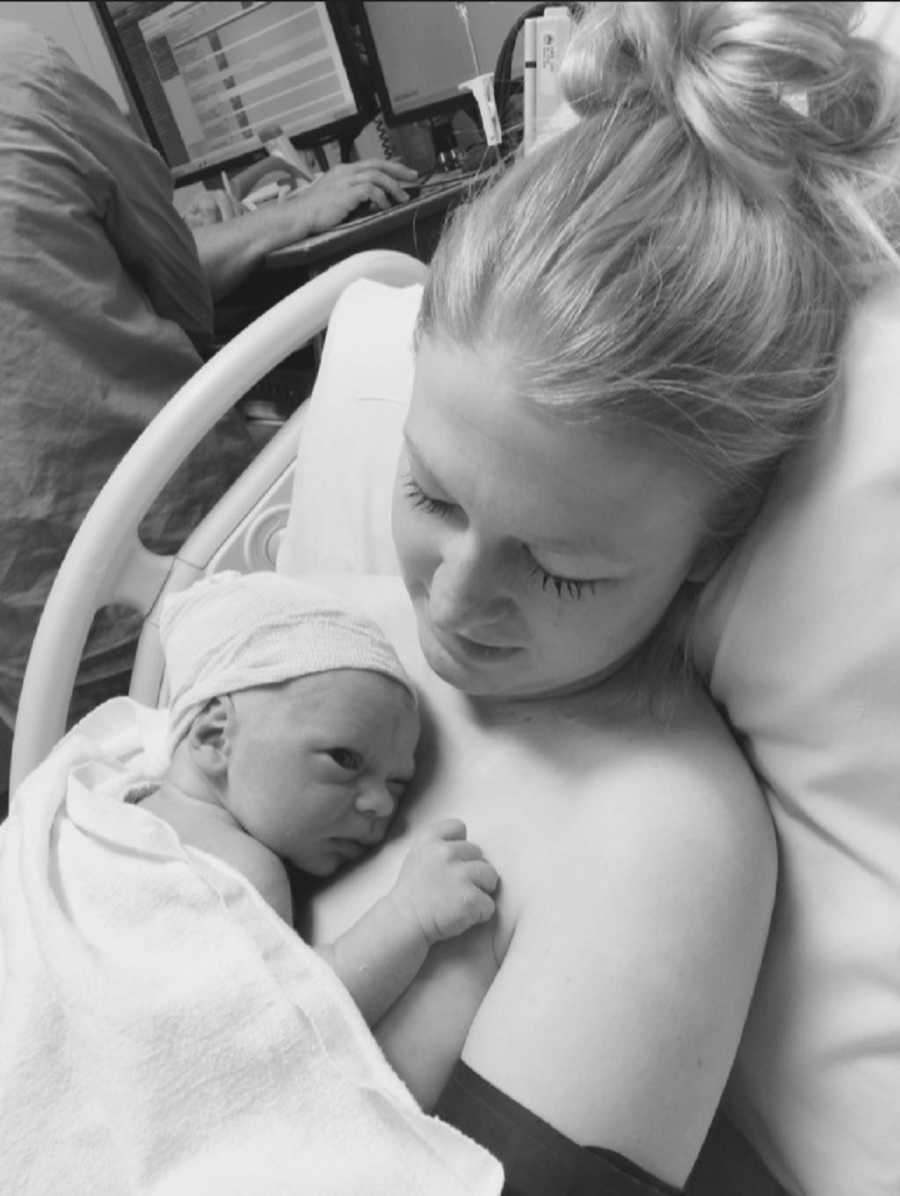 I dropped him off at his new family's home, and after a long visit, left feeling empty. My soul ached for that little being that had become a part of me.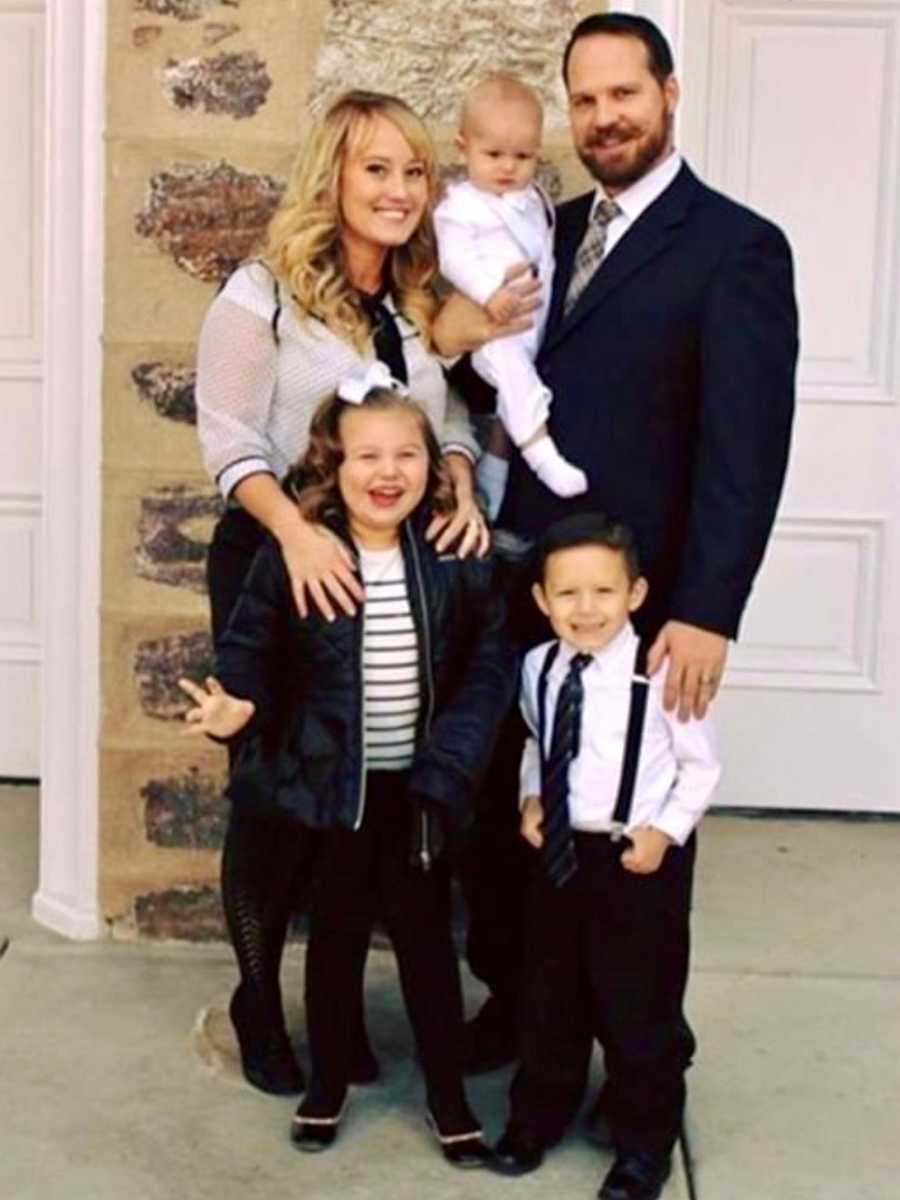 I didn't place my child for adoption because I couldn't do it, I absolutely could have been an amazing mom. I placed him for adoption because he deserved more than a young, single mom who had to pass him around every day to family and friends for child care. He deserved a beautiful house with a big yard.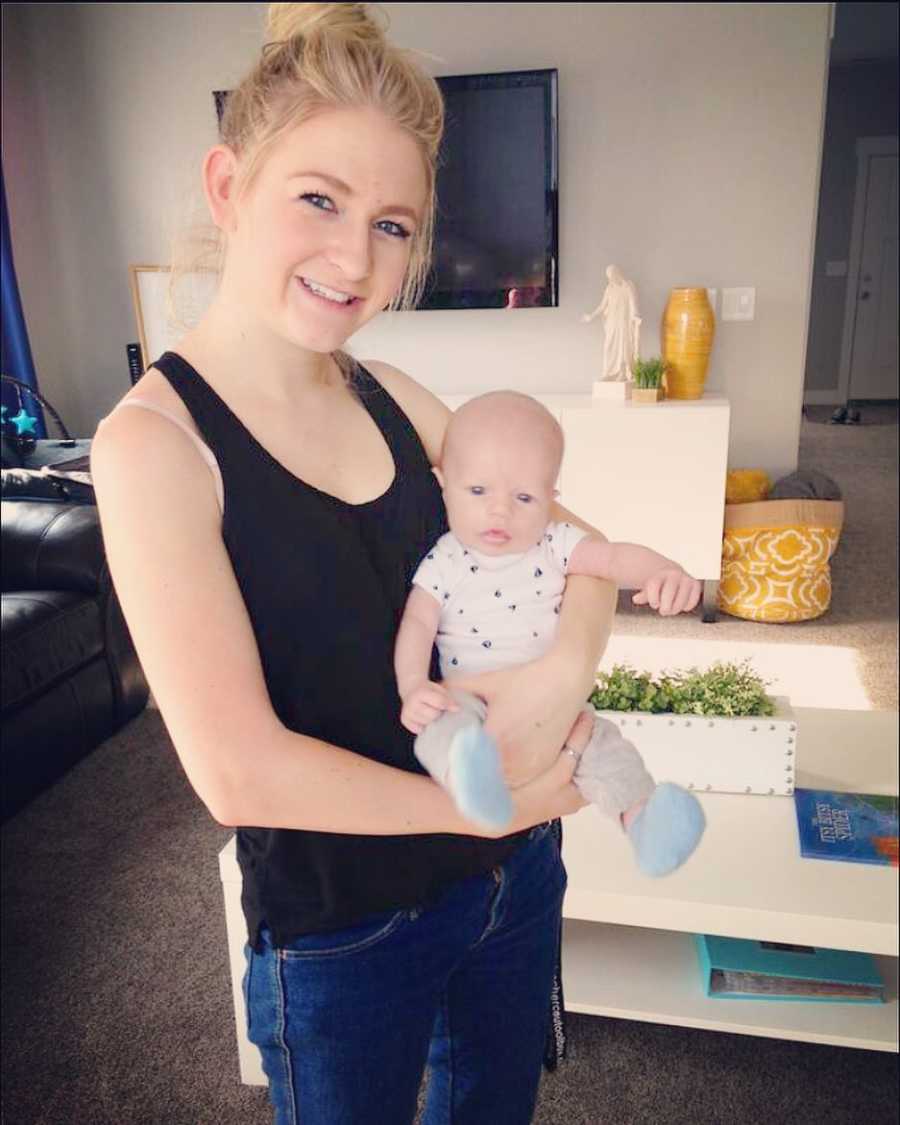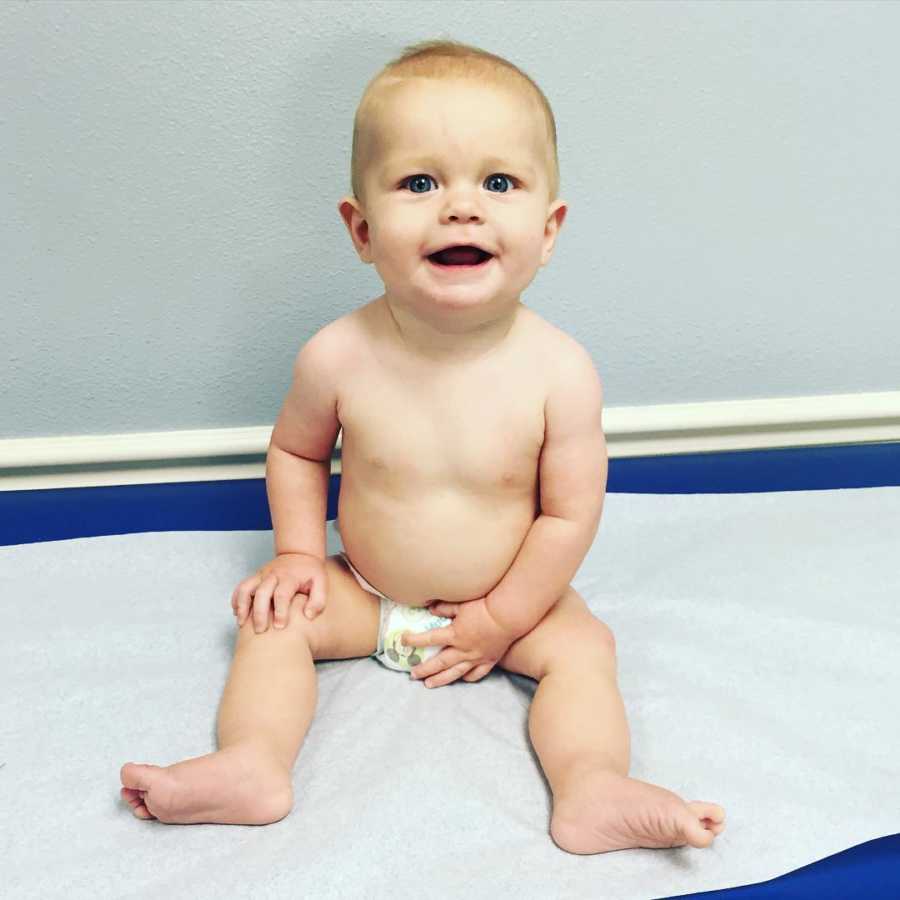 He deserved a stay-at-home mom who made him breakfast every morning and kissed him good night every night, all while receiving endless hugs and 'I love you's' in between. He deserved a dad who took him camping, taught him how to hit a baseball, and showed him how to be a husband. He deserved the opportunity to learn guitar, become a soccer all-star, and travel the world. He deserved a stable home and all the chances to succeed. I knew he was meant for greater thing than I could give him.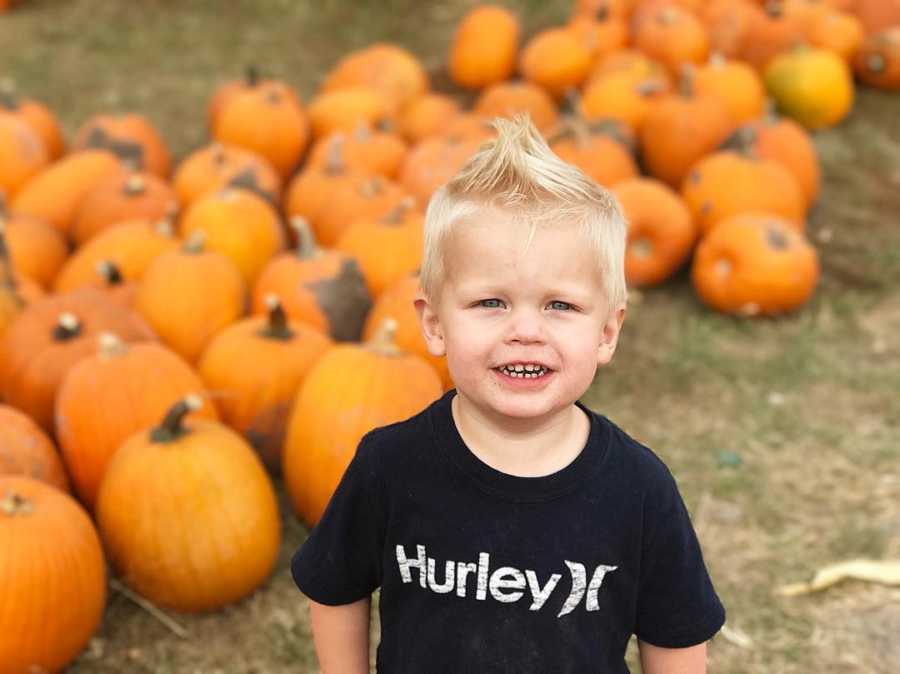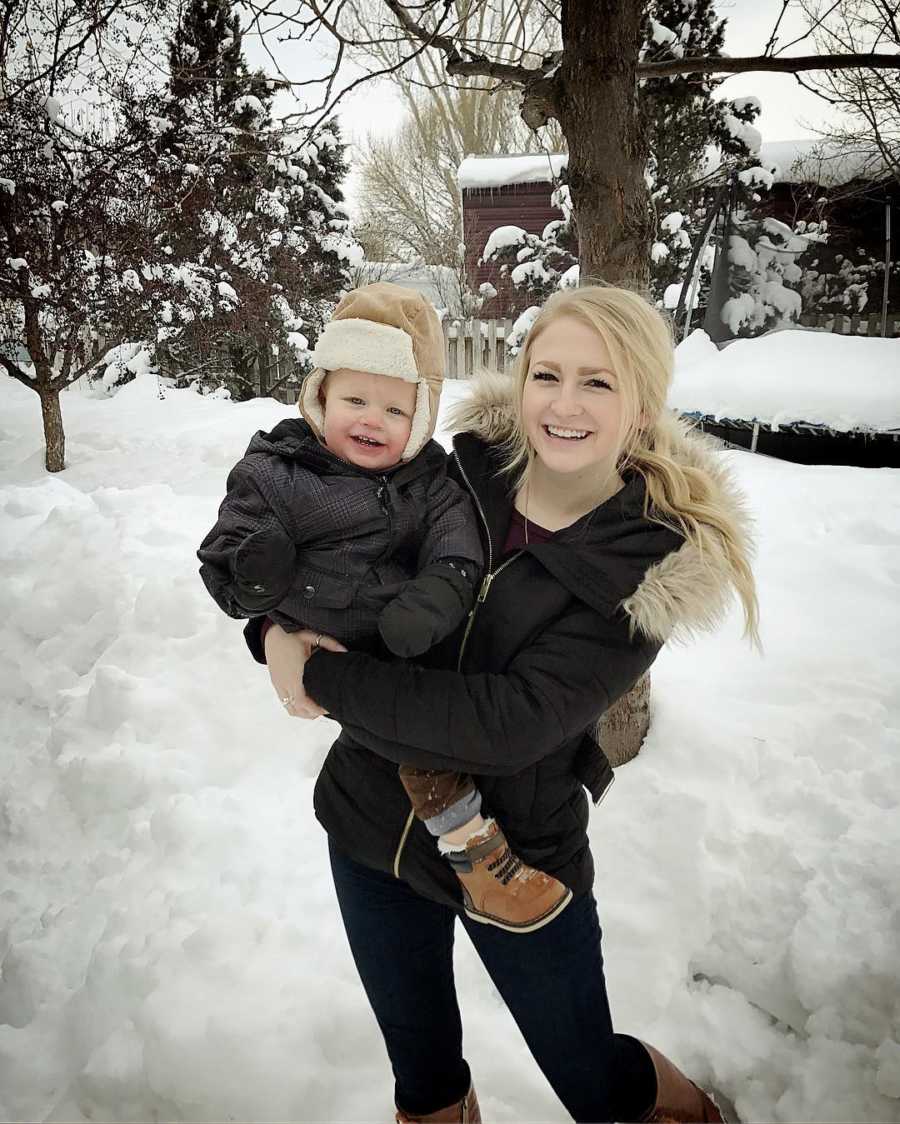 Today he is four years old. He is silly, he is loving, he is wild. He knows me and we play together often. He came to my wedding. There is still a wondering that exists in my mind as I have watched him grow up, but I have no regrets about where he is now. I know he is safe, happy and so incredibly loved, that I can't help but feel proud of the role I have played by bringing him into this world."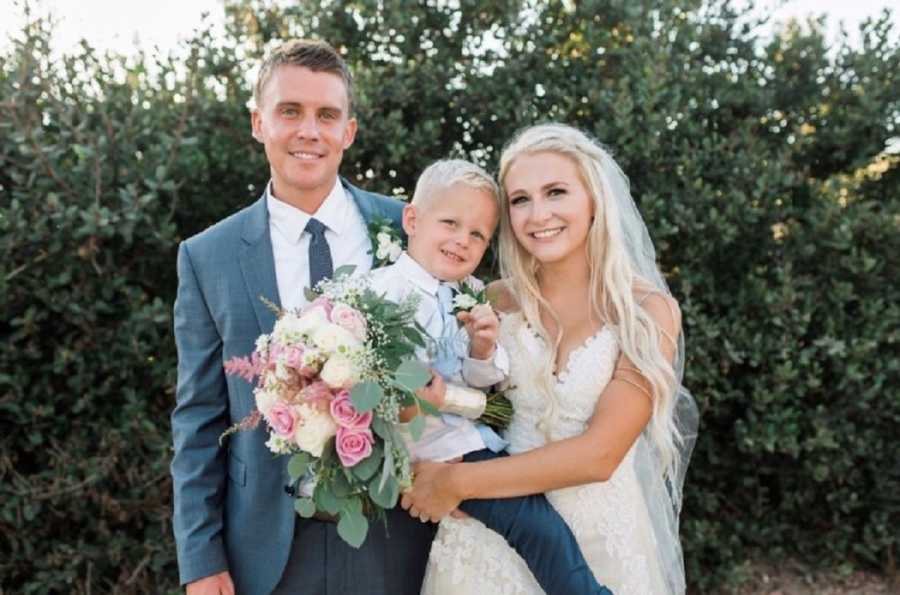 This story was submitted to Love What Matters by Addie Day. You can follow her journey on Instagram. Do you have a similar experience? We'd like to hear your important journey. Submit your own story here, and be sure to subscribe to our free email newsletter for our best stories.
Read more beautiful stories of open adoption:
'Thank you for making me a Mommy,' I whispered. We held each other and cried. We are BOTH her mom. I knew the connection was real. There's no one else I'd rather do this with.'
'If I could find a mom I could have a relationship with like you have with her birth mom, I'd do it.' Jason and I looked at each other. 'Well don't count us out!' Her face lit up.'
'It hit me in that moment, this baby is not yet mine. He is hers. I gravitated to her. 'Do you want to meet your son Miller?' I took him in my arms and stared down.'
Help us show compassion is contagious. SHARE this beautiful story on Facebook with your friends and family.