"Four years ago, at the ripe age of 20, was the first time I was extremely anxious. I stood in the living room of my home, my hands shaking as I had some news for my mother. A month earlier I had met one of the most fantastic and supportive boys I have ever known.
I looked my mother in eye as she said, 'What's this important news you have?' I nervously said, 'Promise you won't hate me?' A look of concern crossed her face as I blurted out, 'I'm gay, I have a boyfriend.'
She laughed and said, 'Is that all? We support and accept you already.'
I remember feeling so confident, feeling like nothing could put down my mood. I remember I felt truly happy, like everything would go well for the rest of my life. Even people in my small town accepted me. From that moment I knew the world wasn't all a bad place. A year later that boy and I broke up, but we still remained good friends and helped each other out with any problems we had. It was nice to have a friend who understood me like he did.
While coming out was easy for me, accepting myself as gay wasn't quite as easy. I guess I always knew deep inside I wasn't straight. I got along with girls a lot better than boys, I would always stare at cute boys a lot longer than I should, and I guess I wasn't really attracted to girls the same way I was with boys. I first thought I was gay when I was 8 years old, but I never really accepted it until I was around 20 years old. Now I walk with confidence – or at least I did until Wednesday, March 13.
My brother and I went to the capital for the day to visit Questacon, the National Science and Technology Center.
The start of the day was amazing. We did Karaoke on the 1 hour drive up, had lunch by the lake, and then headed into Questacon. After a fun-filled day learning so many things, we decided to go to a restaurant for dinner, a 40-minute walk away. Once we got there we ordered and waited. I had got the burger, which I hadn't had for years. After receiving our meals we sat outside underneath a tree. We ate in silence, just the noise of nearby people having their conversations. The city was busy, and it was peaceful. It felt safe. It was a moment we were really enjoying. I didn't realize how much my life would change 1 minute later.
As I was still in my thoughts, I heard my brother yell, 'Luke, move!' I felt something hit my head, thinking it was just a ball. I got up and looked, and I instantly felt sick. The first thing I saw was a gray beard, a man in his late 40's to early 50's and his fist hitting my brother's back. I stood frozen, unable to do or say anything. I heard a guy yelling, 'Get away from them!' The man who had hit my brother was coming towards me again. The stranger kept yelling until he turned his attention to him and finally walked off. That one stranger in the area filled with at least 100 people ran off to grab the police. I sat, stunned. No one else asked if we were ok, no one else came up to us, I sat in fear until the police arrived and asked what happened.
After the police left, two teenagers asked us if we were alright. Deep inside I wasn't, but I said I was. I didn't feel like eating the rest of my food, obviously, so I threw it away. We slowly walked back to car, a 40-minute trip, which took at least an hour walking somberly, looking over our shoulders. I was still in shock, occasionally stumbling off the gutter. That happened about 5 times, and each time we stopped for 5 minutes to sit down for a rest. As we got to the car, my shock faded and the pain came. My head hurt so bad, I worried for my life.
Sitting in the car on the way home, there was no karaoke, there was no trying to deny what happened. I realized I had been punched in the back of my head. Once I got home I just sat on my bed and thought about it all, 'What could I do different? What did I do wrong? What did I do that made me deserve this?' I still think about those questions. I still wake up with a headache that lasts all day. Some days it's easier, some days it's harder, and some days it's a struggle to force myself out of bed. I haven't told many people about this, but I did tell my now ex-boyfriend. He shrugged it off and said, 'These things happen. You get over it,' but truthfully, I'm not sure if I will.
I guess I still can't believe in this day and age, that someone would attack you because you are gay. I don't understand how he could mistake my brother and I as a couple, but somehow, he must've.
There's a few people who have given me hope, The stranger who yelled out, the two teens who asked if I was okay, and my current boyfriend. He's helped me accept what happened and is helping me move past it with kind words like, 'I love you, I'll take care of you.' He has been my rock.
Even though one bad person did something to hurt me, There were 4 who made sure I was alright. There were 4 good people who helped me through it. I'm not sure if I'm ever not going to be scared to walk in busy streets, or to sit down and enjoy the sun, but one thing I refuse to lose is my hope. The hope there will always be good people in this world. There will always be people who are willing to help you out, to accept you, to love you for you."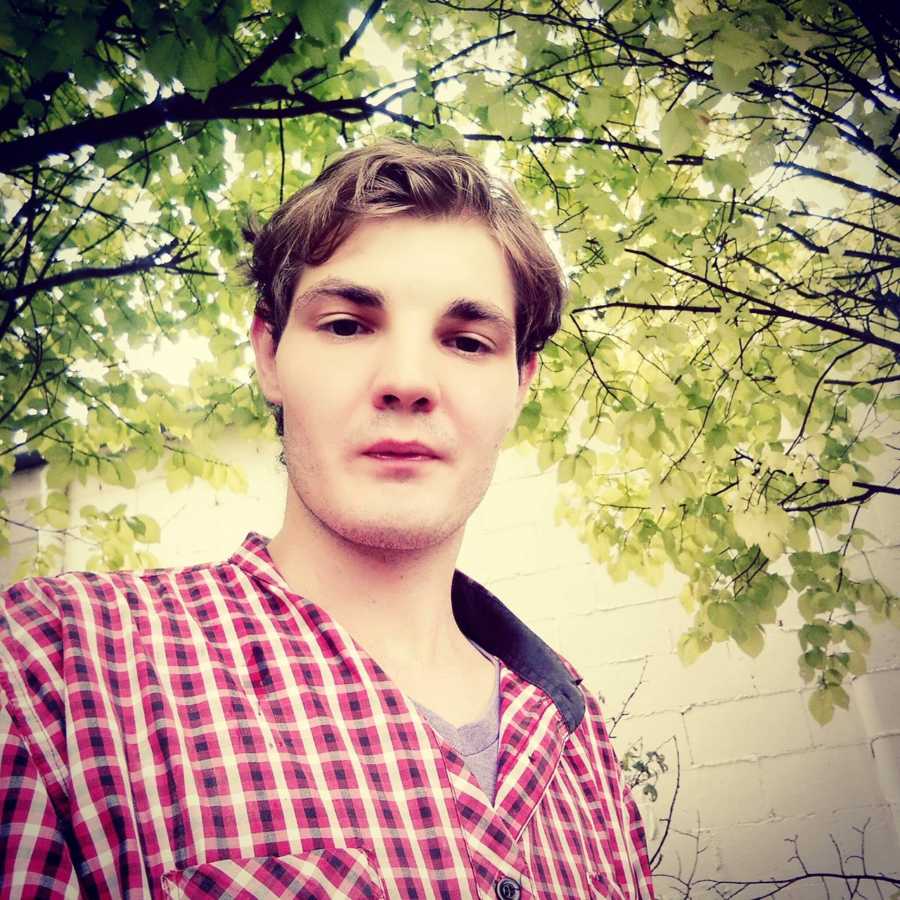 This story was submitted to Love What Matters by Luke M. of Australia. Do you have a similar experience? We'd like to hear your important journey. Submit your own story here, and subscribe to our best stories in our free newsletter here.
Read more empowering LGBTQ stories:
'Is this a gay bar? My son just came out to me and I don't want to say anything that may mess him up.'
SHARE this story on Facebook to promote the power of acceptance and inclusion for EVERYONE.