"This picture takes my breath away. A single picture, that with one glance, brings back a flood of memories. It's a picture that is hard to look at, that may make some people uncomfortable. But when I look at this picture, I see beauty. And I see a miracle unfolding.
This picture was taken the day my triplets were born. At 22 weeks gestation, they each weighed just over one pound. Their skin was translucent and bright red as a team of doctors and nurses raced to save their lives. Their tiny bodies were wrapped in plastic, a simple tool doctors used keep their frail bodies warm outside of the womb. And you can see the small size of my children, the nurse's hand almost the size of my tiny baby.
For years, I never knew this picture existed, yet I'm so grateful that it surfaced. My husband was randomly going through pictures on his phone when he came across this snapshot, taken on that fateful day when we became parents.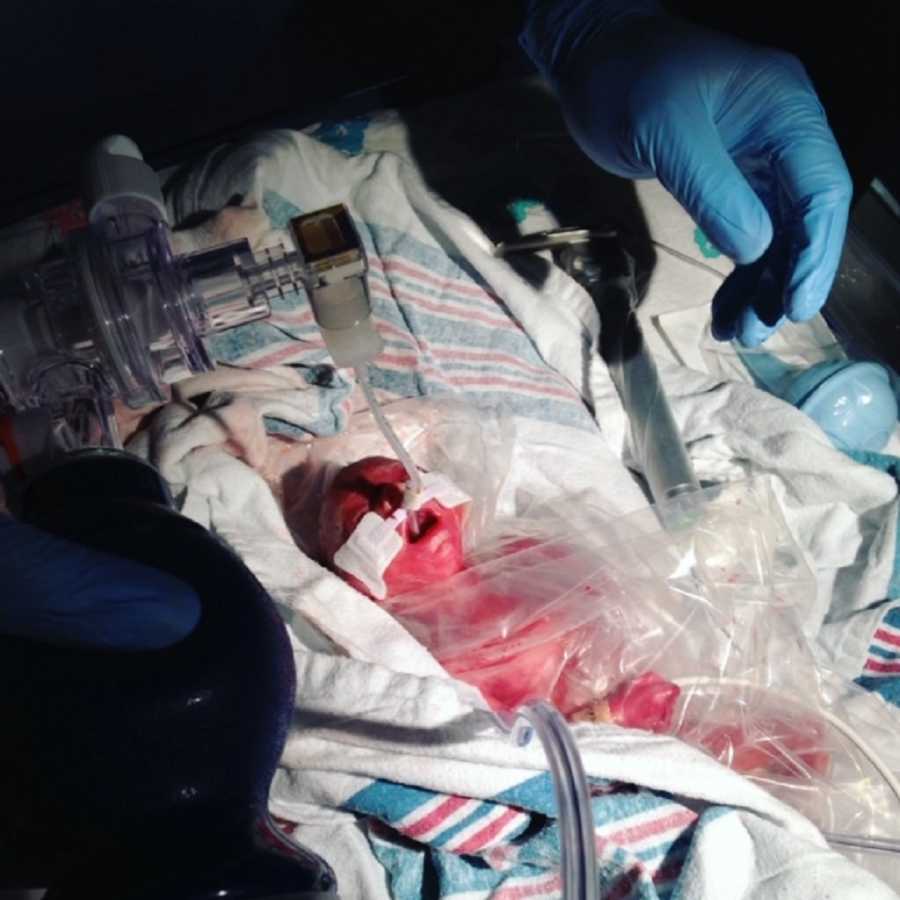 My heart races and tears well up each time I look at this photo. I'm taken back to the day my triplets were born, the same day our first daughter passed away. We don't know who was in this photo, their tiny features are far too difficult to differentiate at less than an hour old. This sweet picture was either my son, Parker, or our survivor, Peyton. Just moments after my husband took this picture, our two babies were rushed up to the NICU. This picture was the start of our long, and bittersweet, preemie journey.
We never had that picture-perfect moment in the delivery room, the one where a smiling family shows off their precious newborn. Instead, this is our photo. It shows the reality of premature birth, as we counted the minutes and hours, hoping our babies would beat the odds. Nearly two months later, our only son passed away.
This picture may be hard to look at, a baby so premature, almost unrecognizable. But in the midst of the chaos of that day, I see so much beauty. At 22 weeks gestation, my babies were given a chance at life. Even though two of them eventually passed away, I am forever grateful. This picture shows a miracle unfolding, and when I look at my now 6-year-old survivor, this picture reminds me of how far she has come."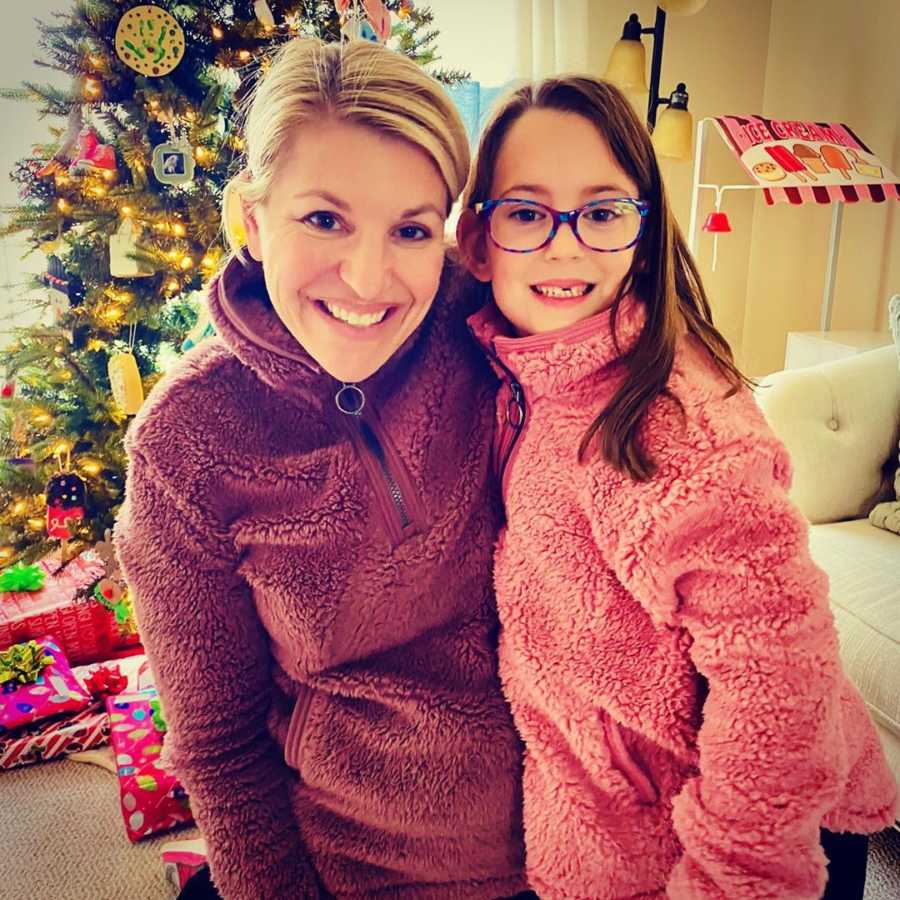 This story was written by Stacey Skrysak, an award winning television journalist based in Illinois. You can follow her on Facebook, Instagram and Twitter. Do you have a similar experience? We'd like to hear your important journey. Submit your own story here. Be sure to subscribe to our free email newsletter for our best stories, and YouTube for our best videos.
Read more powerful stories from Stacey:
'I was sobbing. Pregnant at 40 was the furthest thing from my mind. I was scared. 2 of my babies died within 2 months of birth.': Mother of child loss says 'bonus baby' was 'biggest surprise,' now thrilled for surviving triplet to have a sister
'To the parents of Abigail.' I was shuffling through the junk mail, before tossing it in the trash. But the last letter left me frozen. My heart began racing. I gasped as I read the name.'
'I walked into my daughter's room and instantly spotted that paper from the past. Seeing the 7 digits and extension took my breath away.'
Provide beauty and strength for others. SHARE this story on Facebook with your friends and family.