"ONE FREAKING YEAR. A year ago I was heading out of work, talking to my coworkers about how happy I was my husband was home for the night, and how I was excited to make one of our favorite meals. I got home and saw an ATM withdrawal slip on our kitchen counter for a very large sum of money. Confused, I asked him what it was for. His response was one word. 'Lawyer.'
My first thought was something was wrong with his truck; it was at the dealership and we were having issues with them doing the work on it. So I asked, 'What's wrong with your truck?' Next thing out of his mouth: 'No, for a divorce lawyer.' I asked, 'Really?' at least three times, thinking he was playing a cruel joke and I'd get him to crack eventually.
He never did. Then it hit me. Fell to my knees, sobbing uncontrollably, thinking my life just shattered into pieces and wondering how the hell I'd go on. Knowing there was a gun in our house and feeling the pull to use it to end my pain. He left within 45 minutes and moved out the next day. Two days later, he signed the paperwork and filed to have me served.
I fought hard for two weeks, grasping at anything to save my marriage. But he was gone and not coming back. I wondered what I did wrong, how did I not see this coming, what could I have done differently. After seeing some emails, I learned he had been planning to divorce me for over two months.
His family knew for two months and let me sit there, oblivious, for two freaking months, including both Thanksgiving and Christmas Day. Those nights he said he was Christmas shopping or going on a run, he was meeting with his divorce lawyer, opening a new bank account, and renting a storage unit.
It was complete betrayal. Yet, I was told (by him and his parents) one of the reasons he left me was because of my trust and abandonment issues. A little hypocritical, don't you think? Now, to focus on ME. I crumbled at first, but slowly, as the days went by, I found so much strength in myself and became so d*mn proud of myself.
I figured sh*t out, on my own, with friends and family who truly love me and support me. I moved, quit jobs, started new jobs, got laid off, dealt with lockdown, walked in the woods with my pup every single day, exercised, ate healthy, budgeted, paid off debt, read so many books, met with my therapist every week, went back on meds to help my anxiety and depression.
Knowing who he is as a person, I'm sure he'd like to take credit and say I became better because I was trying to prove him wrong. False. It turns out for six years he was holding me back from my full potential. He turned me into someone who was critical, judgmental, and so negative. When he left, as sad as I was, I started to feel a weight lifting, a fog dissipating, and slowly, I became myself again.
I'm now single by choice and enjoying every d*mn moment. I'm questioning who I am, who I want to be, and what I believe about life and love. I'm reparenting myself for the inner child who never received what she needed, and therefore tried to find it in other people, AKA codependency. I spent years ignoring blatant red flags because I was afraid to be alone.
I remember walking down the aisle, thinking, 'Well, it could be worse.' Now I love my own company so much, I'm not sure I'll ever date again, and this is 100% okay with me. It'll take someone really special to change this. I try to live intentionally and fully present. I grow and learn every single day. I am free. I am happy. I am loved."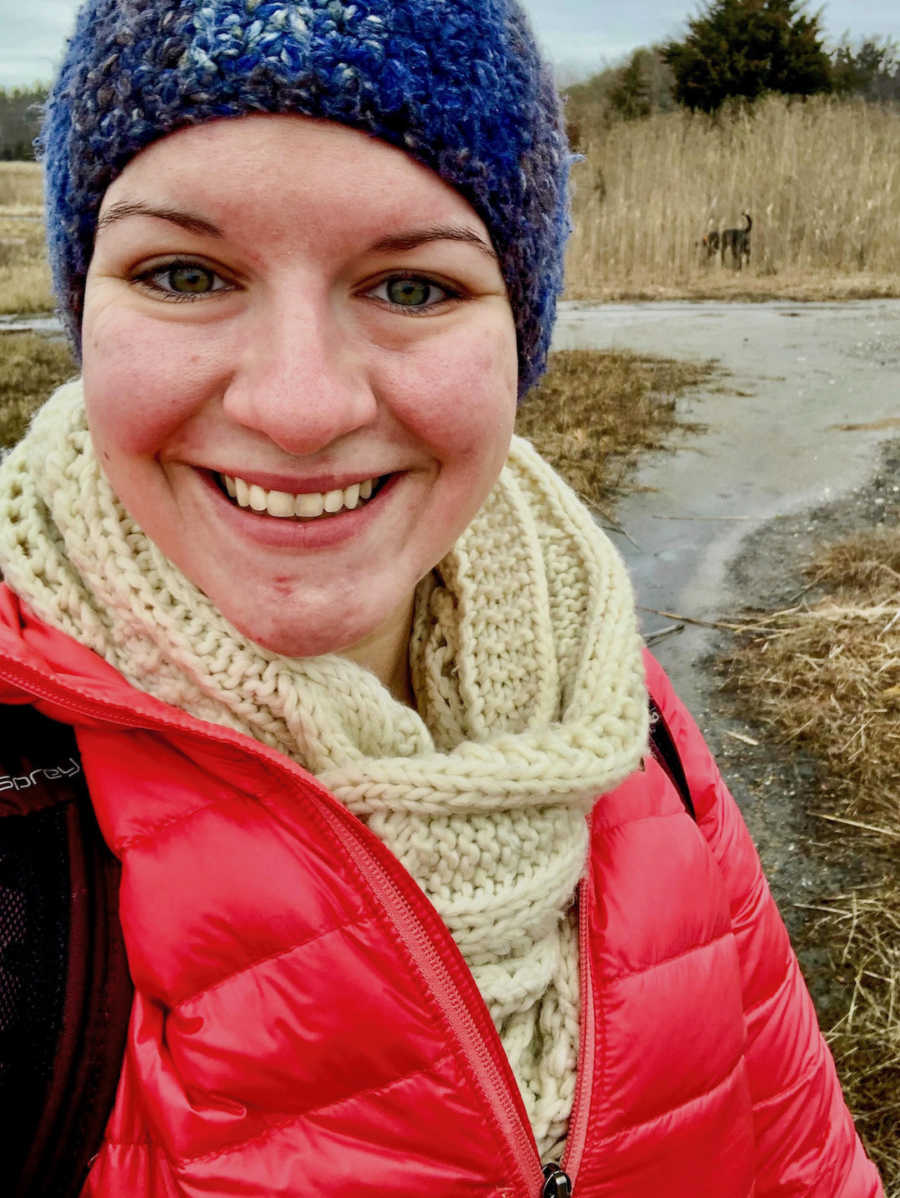 This story was submitted to Love What Matters by Kayla. Submit your own story here, and be sure to subscribe to our free email newsletter for our best stories, and YouTube for our best videos.
Read more inspiring stories like this:
'My marriage reared it's ugly head. I was at a fork in the road. I could leave and save myself heartbreak, or I could stay.': Woman finds 'strength' to divorce abusive husband, admits there's 'beauty in vulnerability'
'My husband cheated on me while in the process of trying for a baby. I asked him to leave and ended the marriage. My life turned upside down.': Woman's extreme physical, mental health transformation after divorce
'I received a DM from a mom. 'Should I stay or should I go?' She wanted to leave her husband. She was breaking.': Divorcee says 'you're worth dragging yourself over the hill and starting over'
'Fat, lazy, worthless.' Cue an incredibly nasty divorce. Jobless with a cleaned-out bank account, I needed public assistance to feed my children.': Divorced mom details self-worth journey, 'Give yourself permission to be all you are'
Give other women strength and courage to love themselves. SHARE this story on Facebook.